We recently had the pleasure of attending the Minto U.S. Open Pickleball Championships in Naples, Florida.
What an event!
This week-long event is packed with fans and some of the top players in the world, like Simone Jardim.
The US Open is dubbed the biggest pickleball party on earth and it did not disappoint.
We had so much fun attending, checking out the vendors, watching some great matches, meeting great people and of course, enjoying some good food and drink!
One of our highlights was sitting in on the one on one interview with Simone Jardim. It was very cool being so close and personal during the interview.
Simone Jardim is a legend in pickleball and has a very cool story.
In this blog post, we will take a look at the journey of one of pickleball greats, Simone Jardim.
Let's get started.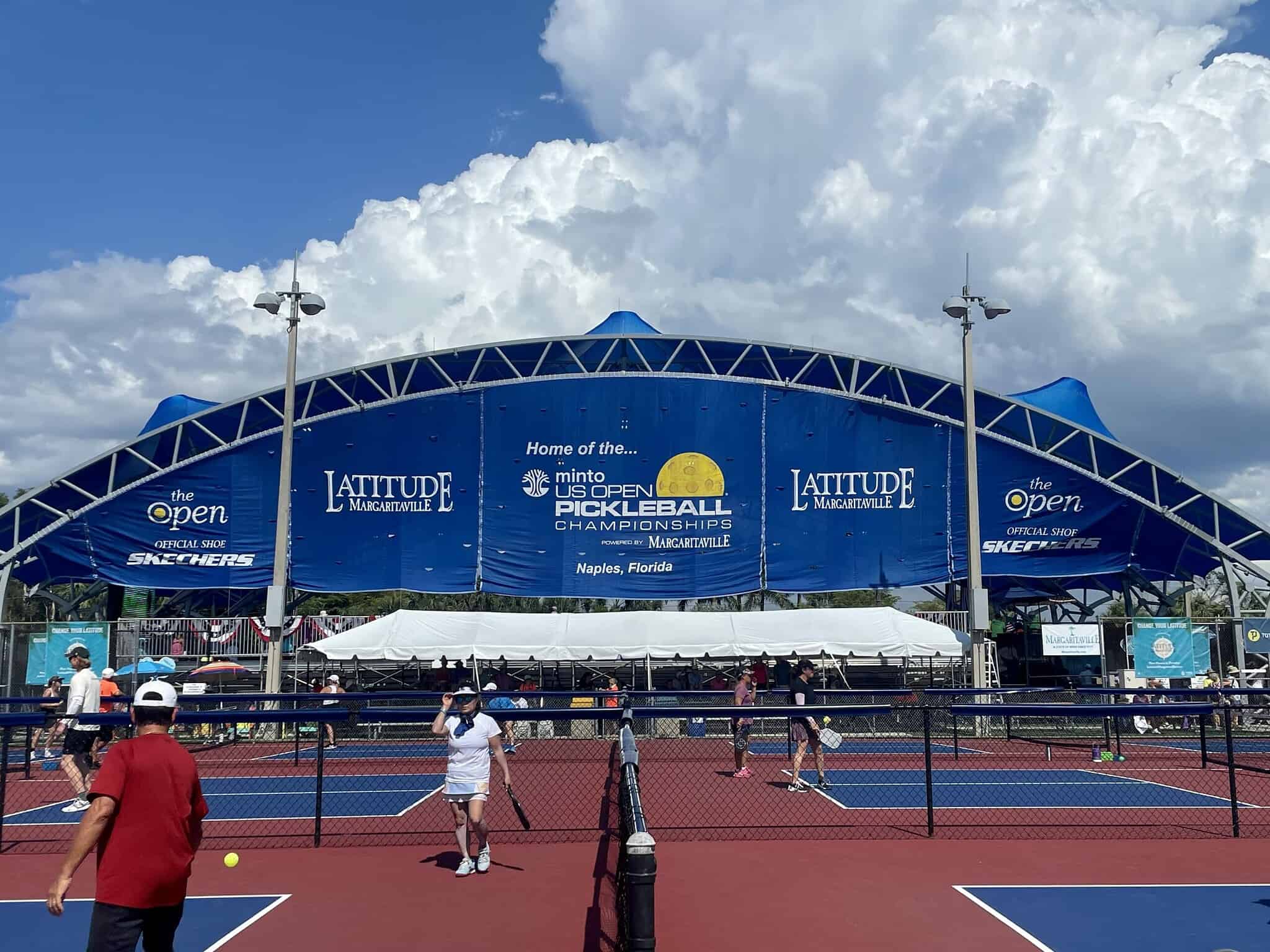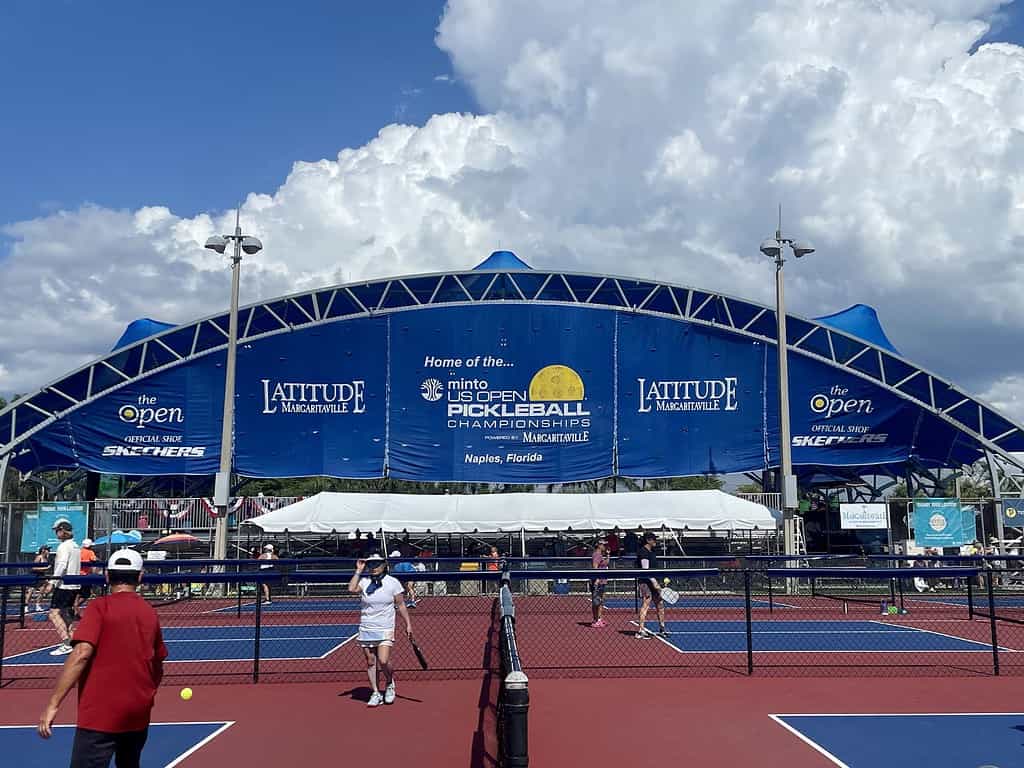 We are reader supported and as such may make a small commission at no expense to you by purchasing thru one of our links and we greatly appreciate that!
The Early Years
Simone Jardim grew up in Brazil where she was a tennis player. She would play after school with her brothers and quickly fell in love with the sport. She played all the time and she played in her first national tournament at the age of 8!
Her tennis journey was on a roll and she was recruited to play tennis in college. At the age of 18, she moved to the United States to play tennis at Auburn University.
College and Tennis Career
Simone played at Auburn for two years before she transferred to Fresno State. There, she was a two-time all-American in women's doubles and was a top 10 nationally ranked player.
But, she decided playing tennis at the pro level was not the right path for her. Her passion for tennis led her to a great coaching career.
After she graduated from Fresno State, she stayed there and worked as one of the assistant tennis coaches for the team. She has a very successful three years at Fresno State where the team won three conference championships and was ranked in the top 20 nationally her last season there.
She decided to move across the country to become the assistant coach at the College of William and Mary. Simone spent one season there before getting her big opportunity to become head coach of the Michigan State tennis team in 2009.
Simone Jardim had 8 successful seasons as the head coach of the Michigan State University Tennis team. Her team has some great seasons and accomplishments. One of her players was Catherine Parenteau, who is know a top ranked pickleball player! Simone actually introduced pickleball to Catherine.
Transition to Pickleball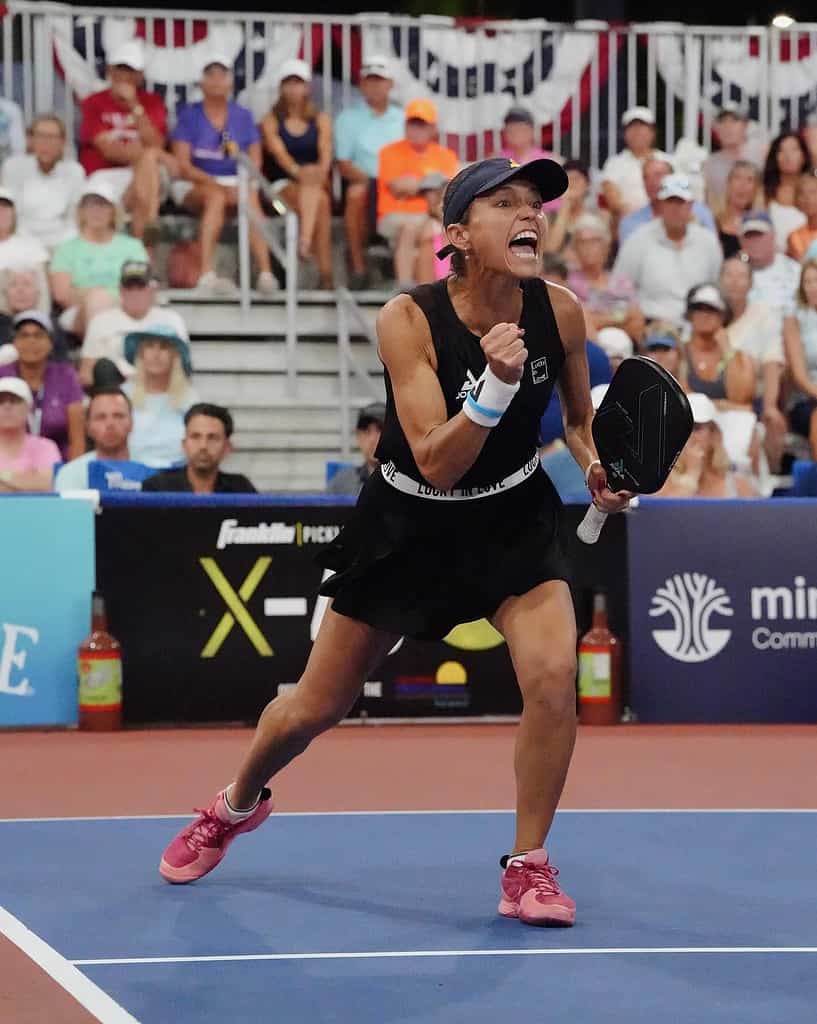 While coaching at Michigan State, Simone had a friend ask her to play pickleball. She knew nothing about it at the time but decided to give it a try. She loved it. She had a lot of fun playing and thought it was also a great workout! Whats better than that?
It didn't take long before she was playing pickleball daily over her lunch breaks and she soon joined a local pickleball league. It was there she met Corrine Carr, who she became good friends with and also her women's doubles partner.
After attending a tennis conference in Naples in December 2015, she sent a photo of the beach to her husband, who was at home in the cold Michigan winter, asking why do we live in Michigan? The long cold Michigan winters were starting to take their toll on the Brazilian.
In April 2016, Simone Jardim decided to play in the US Open Pickleball Championships, which is held in Naples. She and her husband came down for the tournament and also looked at houses. Soon after, they quit their jobs and sold their house in Michigan, and moved to Naples!
Tournament Success
It did not take long for this athlete to achieve great success in pickleball. Little did she know that when she moved to Naples in 2016 that she would become one of the biggest stars of all time in Pickleball.
And that US Open tournament in 2016 she attended last minute? She ended up winning gold in singles. And she has gone on to win year after year.
She was ranked the number one female in the world from 2016-2020! She has the most amount of PPA titles among women, and she just completely dominates the US Open!
She has been a triple crown winner multiple times(which is winning in singles, women's doubles, and mixed doubles all at the SAME tournament!).
Her long-time mixed doubles partner was Ben Johns, who is ranked number one in the world currently. These two dominated together.
In this most recent event at the 2023 US Open, she won gold in women's doubles with her partner Parris Todd, silver in mixed doubles with Kyle Yates!
She has sponsorship deals with Joola Pickleball, Jigsaw Health and Lucky in Love.
She is truly a legend in the sport, but an even better person.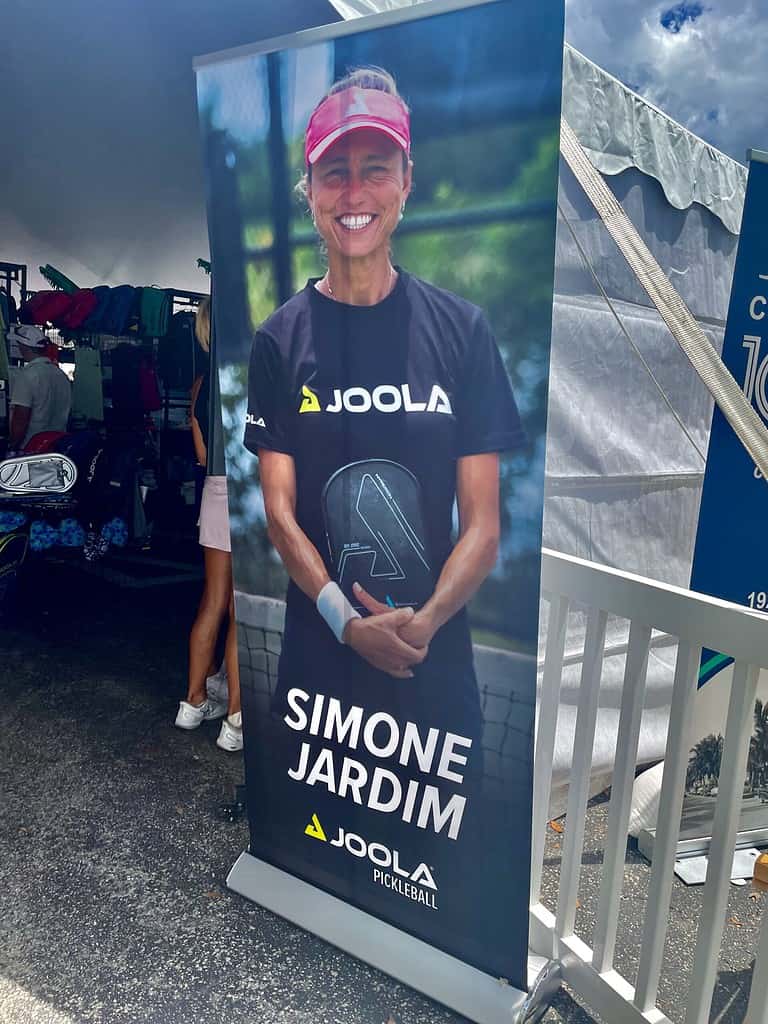 Off The Court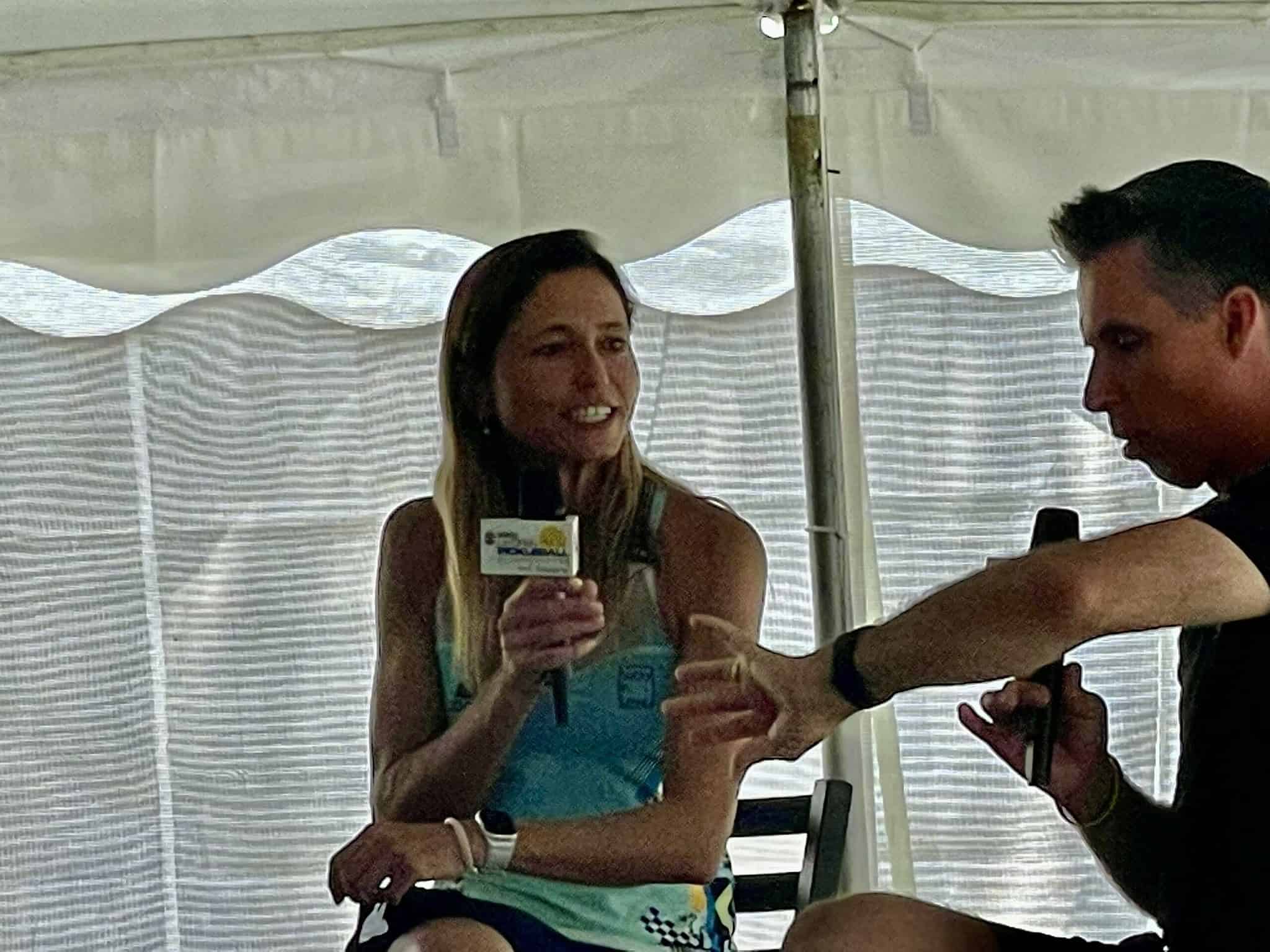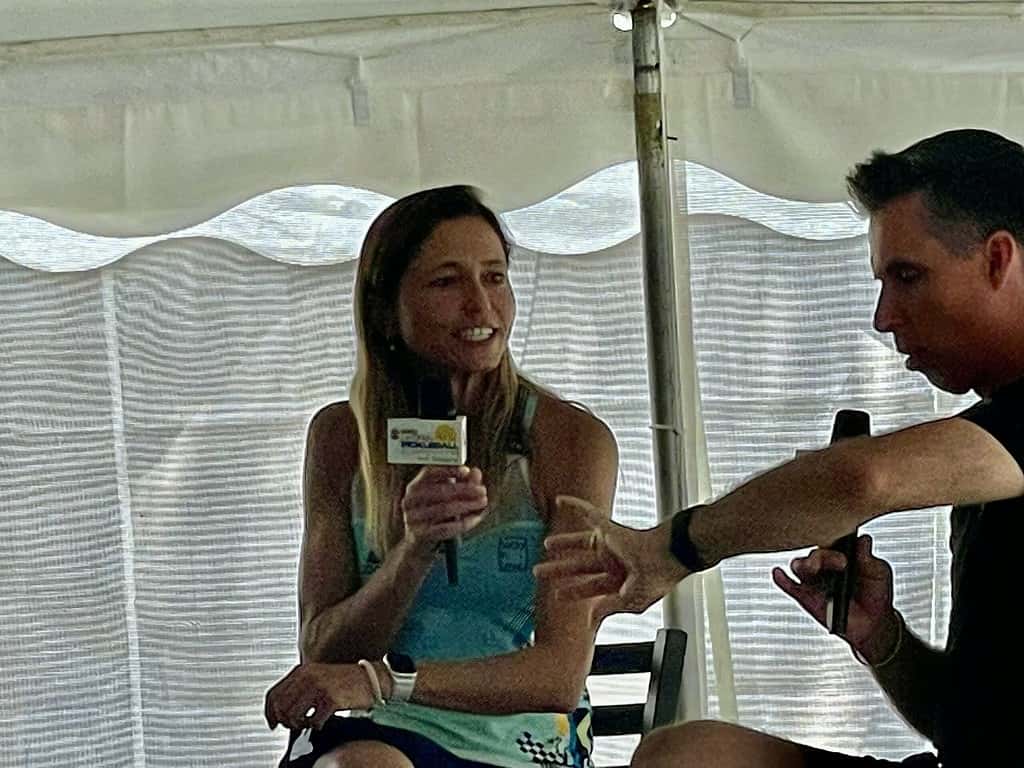 When Simone Jardim isn't competing on the pickleball court, she keeps very busy, especially this past year. Plus, she is a mom of two and family is very important to her.
As an IPTPA Certified Pickleball Instructor, she is co-founder and co-director of Peak Performance Pickleball Academy where they teach and coach pickleball to hundreds of students.
She also has the Simone Jardim Destination Pickleball Camps where she and her team coach and teach everything from how to play, to technique, to playing strategy. Camps are all around the country and fill up fast. All skill levels are welcome. Included in her camps is a brand new Joola Simone Jardim Signature Paddle, Joola Bag, and a Lucky in Love Camer Hat! Sweet!
Last, she has created the Simone Jardim Foundation. The foundation was created to promote the growth of youth pickleball by providing training and mentorship opportunities for junior players and offering monetary grants. Simone attends the training events and mentors these young pickleball players.
Simone is passionate about junior pickleball and created the foundation to help kids and further drive pickleball.
Simone's Paddle Of Choice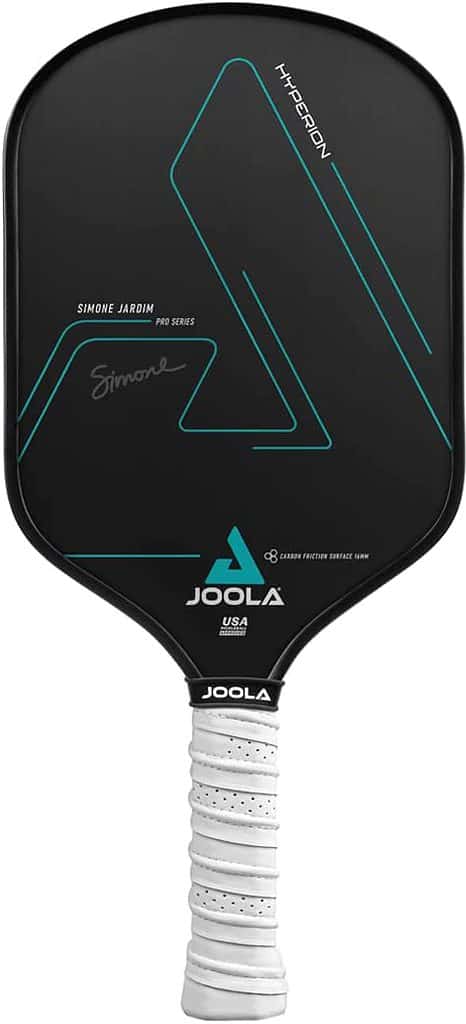 Simone's Paddle of choice is the Joola Simone Jardim Hyperion CFS 16mm.
This paddle wass designed to help achieve maximum control and spin. The paddle features a Carbon-Flex5 face material that adds texture for improved spin. The Hyperfoam Edge Wall increases stability and provides a larger sweet spot for consistent shots.
This paddle comes in two variations, the 8.4 oz. Standard and 7.9 oz. Swift. Both have the Aero Curve design and the reactive honeycomb polymer core to help reduce vibration for consistent performance.
A super nice paddle as you would expect from Joola that was designed for one of the all-time greats of USA Pickleball.
Where Can You See Simone Jardim Play?
You can still see Simone out there in some of the biggest tournaments. You can find her at APP touraments with her women's doubles partner Parris Todd, or playing in the MLP events.
The MLP tournaments are super fun because they compete in a team format. They are packed with talent like Callie Smith, Lucy Kovalova, Ben Johns, Catherine Parentau, Zane Navratil, JW Johnson, Dylan Frazier, Anna Leigh Waters, James Ignatowich, Tyson McGuffin, and others! Definitely check it out!
Conclusion
Simone Jardim is a true legend in the game of pickleball. From her success on the court to her passion for promoting and teaching junior players, she has made an indelible mark on this sport. As Simone continues to inspire others with her talent, knowledge, and generosity, we can expect even more great things from her in the future!