Pickleball has been steadily gaining popularity in recent years, drawing players of all ages and skill levels to the court. Among them is Parris Todd, a rising star in the world of pickleball who has quickly made a name for herself with her impressive skills and fierce competitiveness.
In this post, we'll take a closer look at Parris' journey from playing tennis, to fashion designer, to Parris Todd Pickleball star!
We will look at her playing style, tournament successes, and personal life both on and off the court.
Whether you're new to pickleball or a seasoned player yourself, Parris Todd is a name to know.
Let's get started.
We are reader supported and as such may make a small commission at no expense to you by purchasing thru our links. Thank you!
Early Years
Parris' racket sports journey began when she was just 5 years old when she asked her parents for a tennis racket. This came as somewhat of a surprise to them since they didn't know anything about tennis. They didn't even know where they could purchase tennis equipment for her! They located a store, got her a racket, and she started playing tennis.
She quickly fell in love with tennis, practicing and playing as much as she could. She showed tremendous talent and her parents wondered what her path could look like in the world of tennis. So much so that at the age of 8, her dad took her to train at the renowned Bollettieri Tennis Academy where the best of the best go to train and develop. The names of Jim Courier, Boris Becker, Andre Agassi, and both Venus and Serena Williams to name a few! Impressive list and it shows the talent Parris Todd had for tennis.
While there, she developed into a top junior player winning numerous tournaments. By the age of 14, she turned Pro and played on the IFT circuit. She continued to develop into a true rising tennis star and has over 85 tennis titles to her name!
The Transition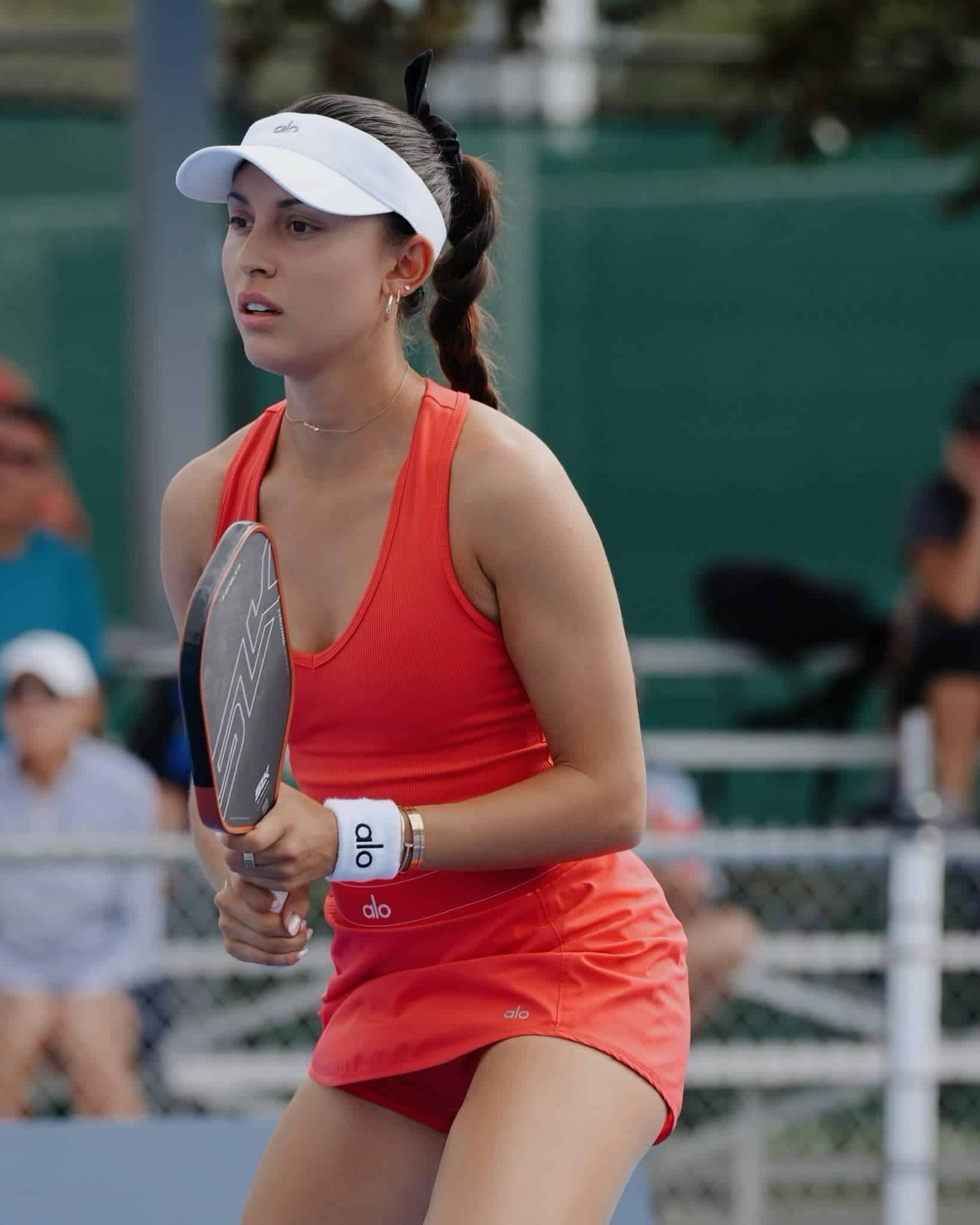 Despite her success in tennis, Parris shifted her focus from tennis and took an offer she couldn't refuse. She had the opportunity to work with one of the largest fashion retailers and launched her own brand, Waisted, which offers contemporary sportswear for young women.
And then the pandemic hit. And everything slowed down. Except for pickleball. Pickleball exploded in popularity during the pandemic. And the tennis club where Parris was playing was no exception. She kept seeing more and more people play this game that she thought was for "old people like her grandparents". A common misconception of pickleball.
But eventually, in September of 2021, she started playing pickleball and it was love at first swing! She basically hasn't put the paddle down since!
Her skills as a tennis player transitioned over nicely for her singles matches as she says the fundamentals are the same. By the end of January 2022, just four months later, she was playing in her first pro tournament!
Parris quickly rose through the ranks, becoming a top 10 pro pickleball player in just a few short months. Her mix of power-hitting, strategy, experience with tennis and skill proved to be a winning combination, as she won her first pickleball tournament just a few months later.
Related: The Best Pickleball Bags
Tournament Successes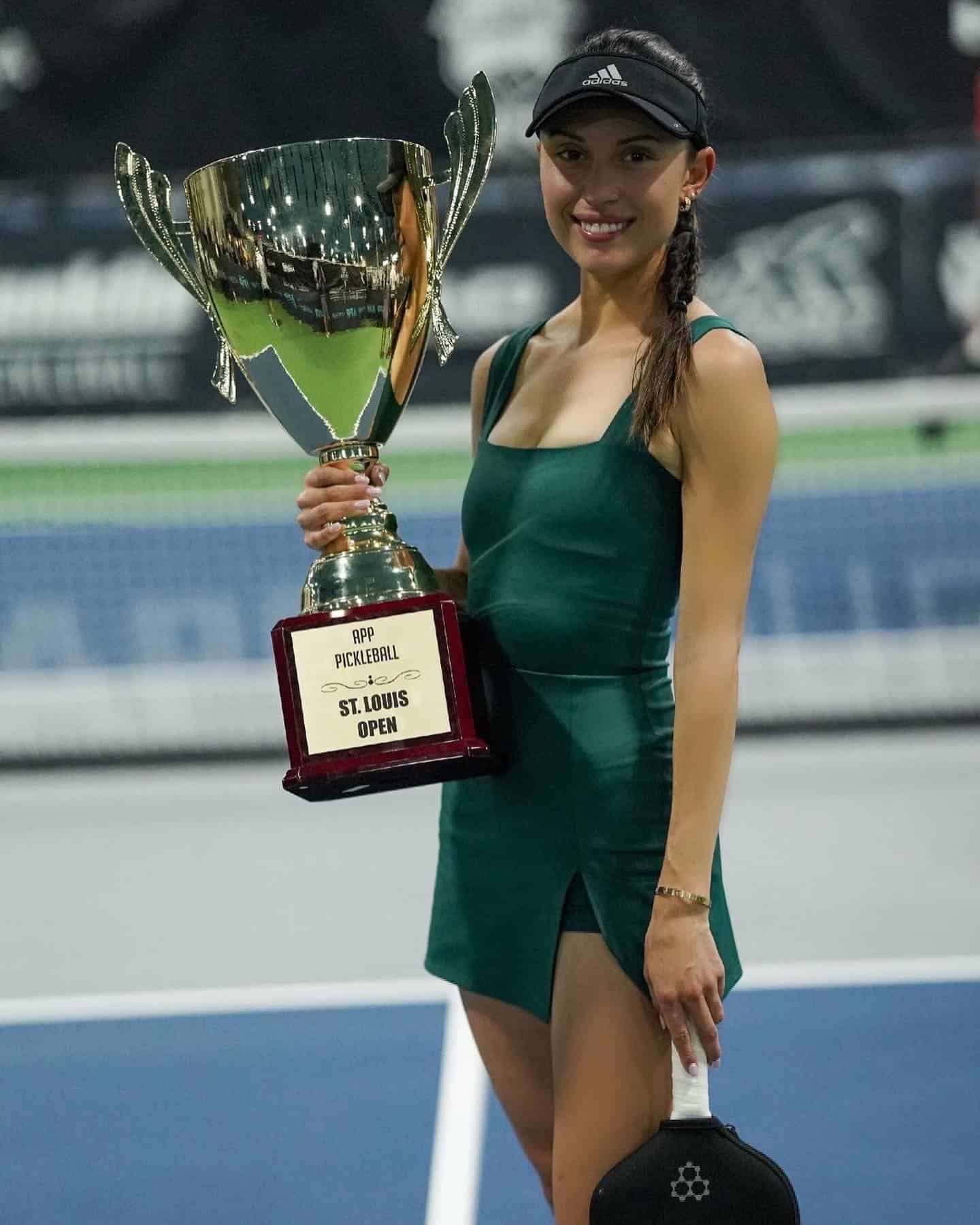 In 2022, her FIRST year as a professional pickleball player was astounding! She had over 20 podiums! She won on the MLP, APP and PPA tour in her first year! She also was the only player to beat world number 1, Anna Leigh Waters.
She was also integral in leading her MLP team, BLQK, to win 2 out of the 3 tournaments MLP had. The MLP consists of 12, 4-person teams. She ended up being the number 1 ranked and tournament MVP in the final event of MLP that year.
And 2023 has been off to a great start so far! In her first event of the year, Parris ended up winning the Triple Crown at the APP opener in Punta Gorda, Florida. The triple crown is winning gold in singles, doubles and mixed doubles at the SAME tournament! WOW!
We are excited to see what the rest of 2023 has in store for Parris.
Parris' Paddle of Choice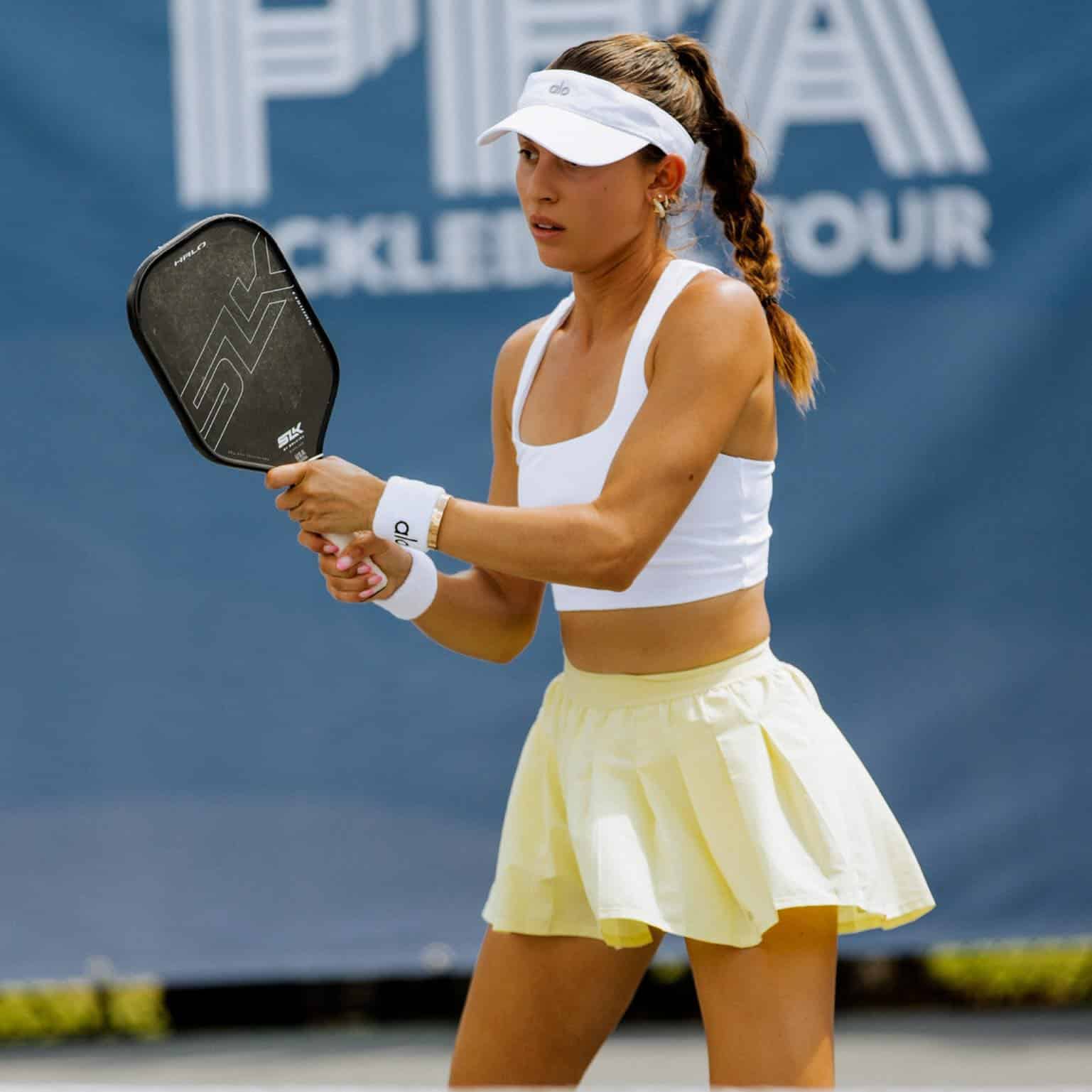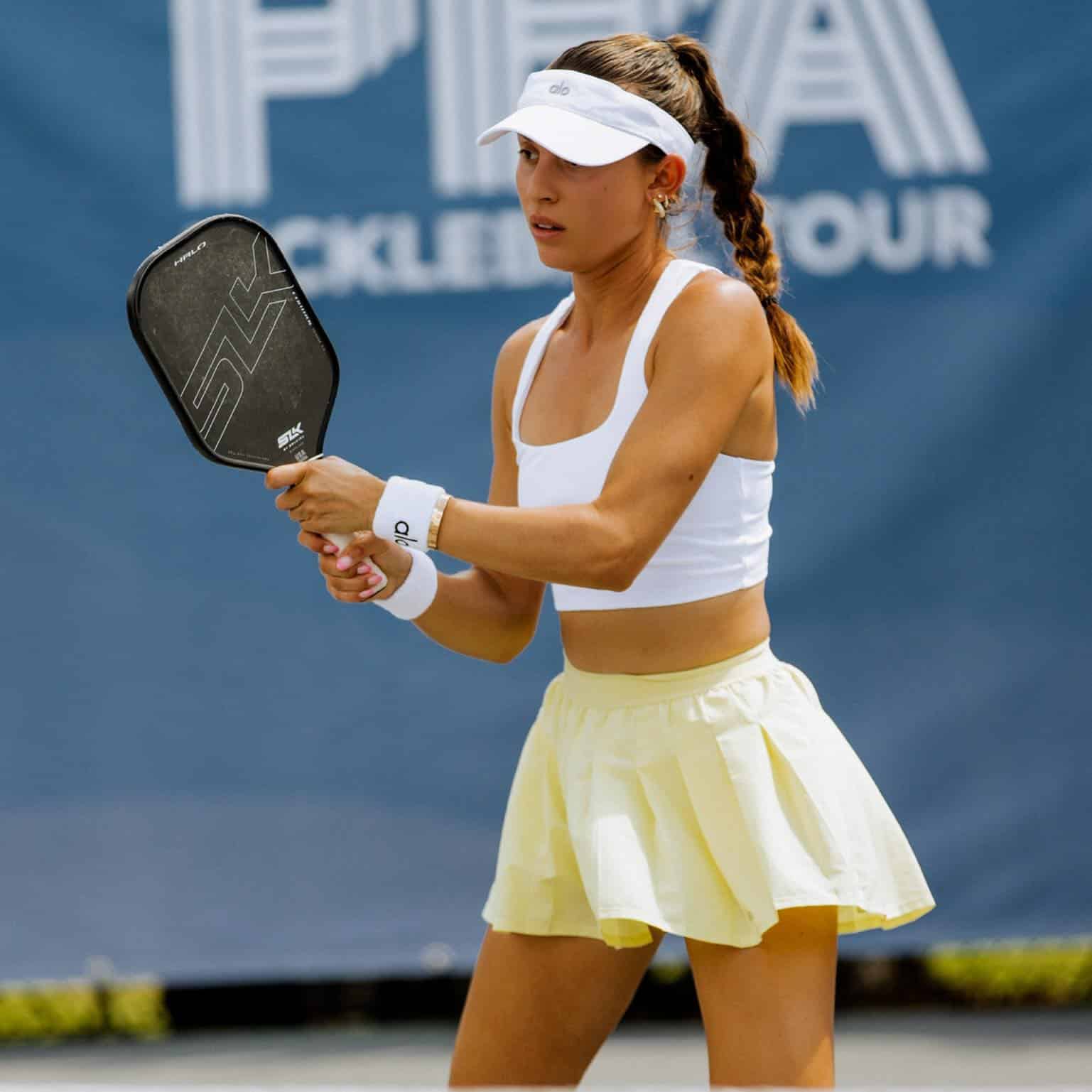 Parris ended up securing a sponsorship deal from Selkirk toward the end of 2022. After her impressive start to her pro pickleball career who wouldn't want to sponsor her!?! Selkirk has been scooping up some of the top players in the nation's fastest-growing sport and make some of the best equipment out there.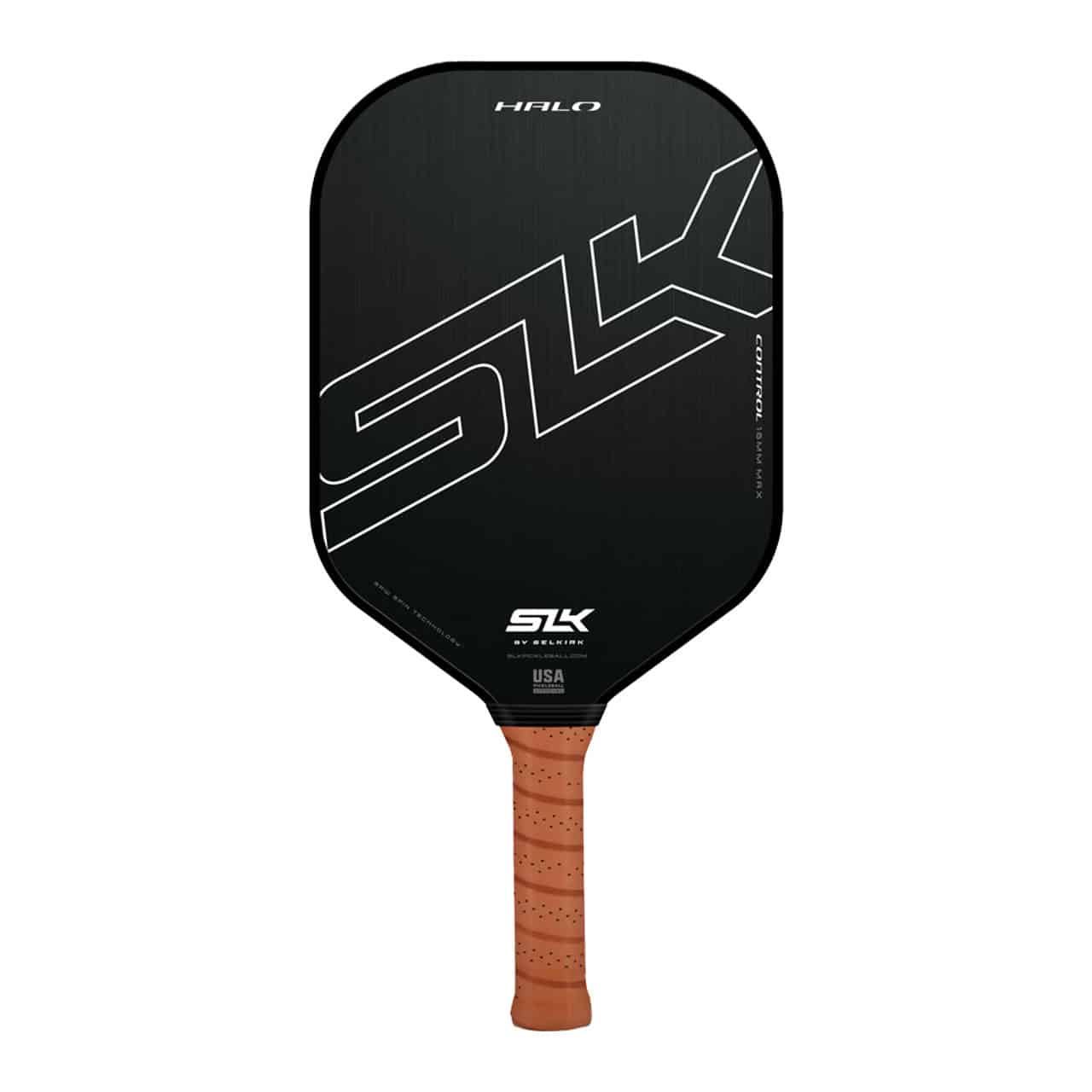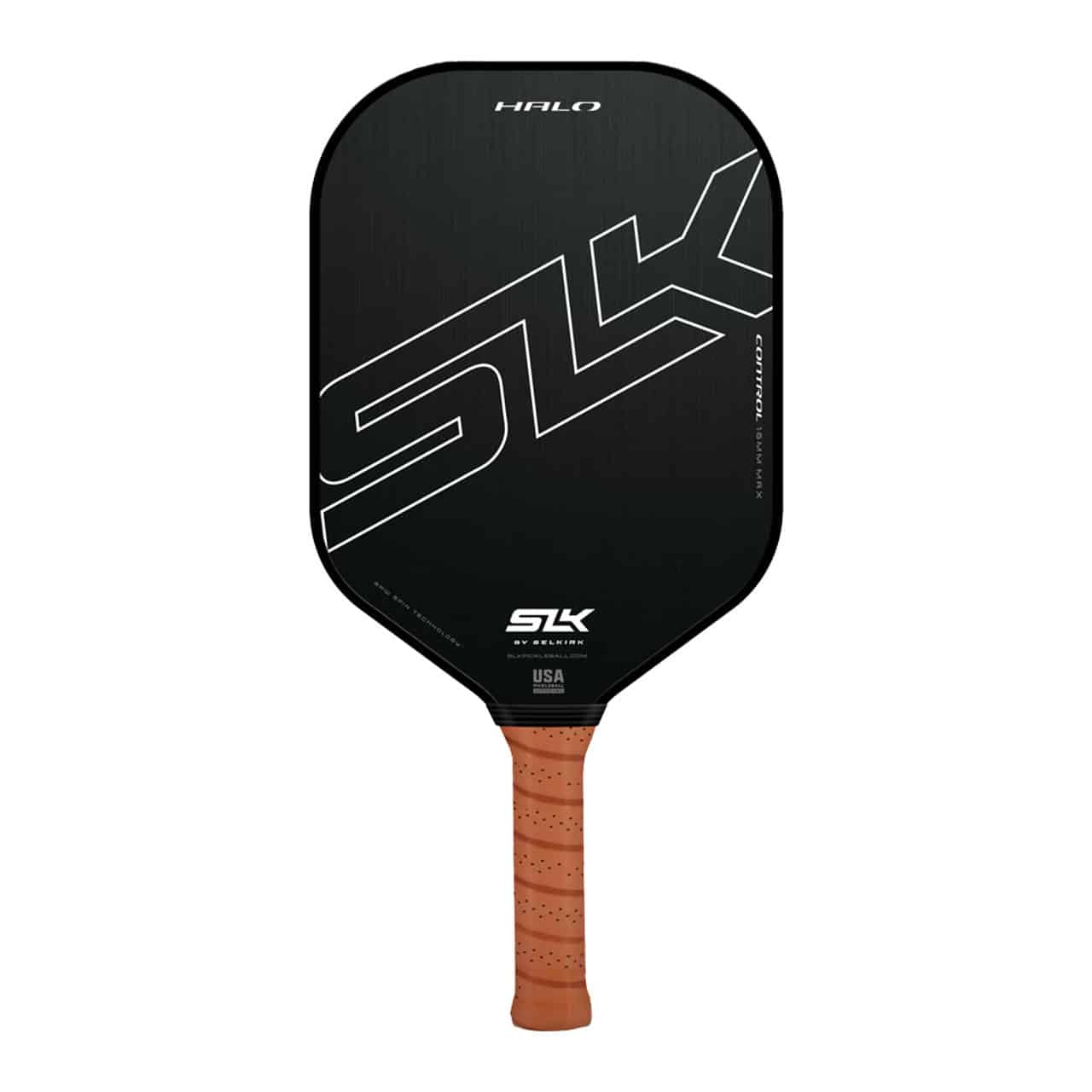 This paddle provides her great spin, touch, and feel with its T700 Raw carbon fiber face. It has the Rev Core Power Polymer Core and edge sentry technology with an extra large sweet spot. It offers two options on thickness, the 13mm power core and 16 mm control core. Top it off with the SLK faux leather fashionable grip that you would expect from Parris!
Off-Court Life
She obviously stays extremely busy with life as a professional pickleball player. She is usually in a training session, practicing, traveling to a tournament, or just promoting pickleball. She needs more hours in the day!
But when asked what she likes to do when she is not playing, she said "normal stuff", like hanging with her friends, going to dinner, shopping, and watching movies.
Related: The Best Pickleball Shoes
Future Goals
Parris wants to be a role model in the sport for kids and adults and bring more awareness to the game. She is determined to show what hard work and dedication can do and how she developed into one of the top players in the game. She wants to help grow the sport and ultimately would like to see it in the Olympics!
Where Can You Watch Parris Play?
You can watch Parris Todd play pickleball in various tournaments across the country. She typically plays in APP tour events, where she is a regular participant. Fans of Parris can also tune in to watch her videos on YouTube.
In addition, some of her matches are featured on pickleball streaming services such as Pickleball Channel. Finally, you can check out her social media accounts to get real-time updates and live streams on what pro tournament she will be playing next!
Conclusion
Parris Todd is an inspiring example of what hard work, dedication, and passion can do. In just a few short months she has gone from being a brand new pickleball player to one of the top 10 players in the country with numerous gold medals under her belt. She also wants to use her success as a platform for motivating others, helping grow this rapidly expanding sport, and showing that anything is possible if you put your heart into it.
With Parris' determination and drive, we are sure that she will reach all of her goals! We look forward to seeing where Parris' career takes her next and wish her continued success both on-court and off-court.