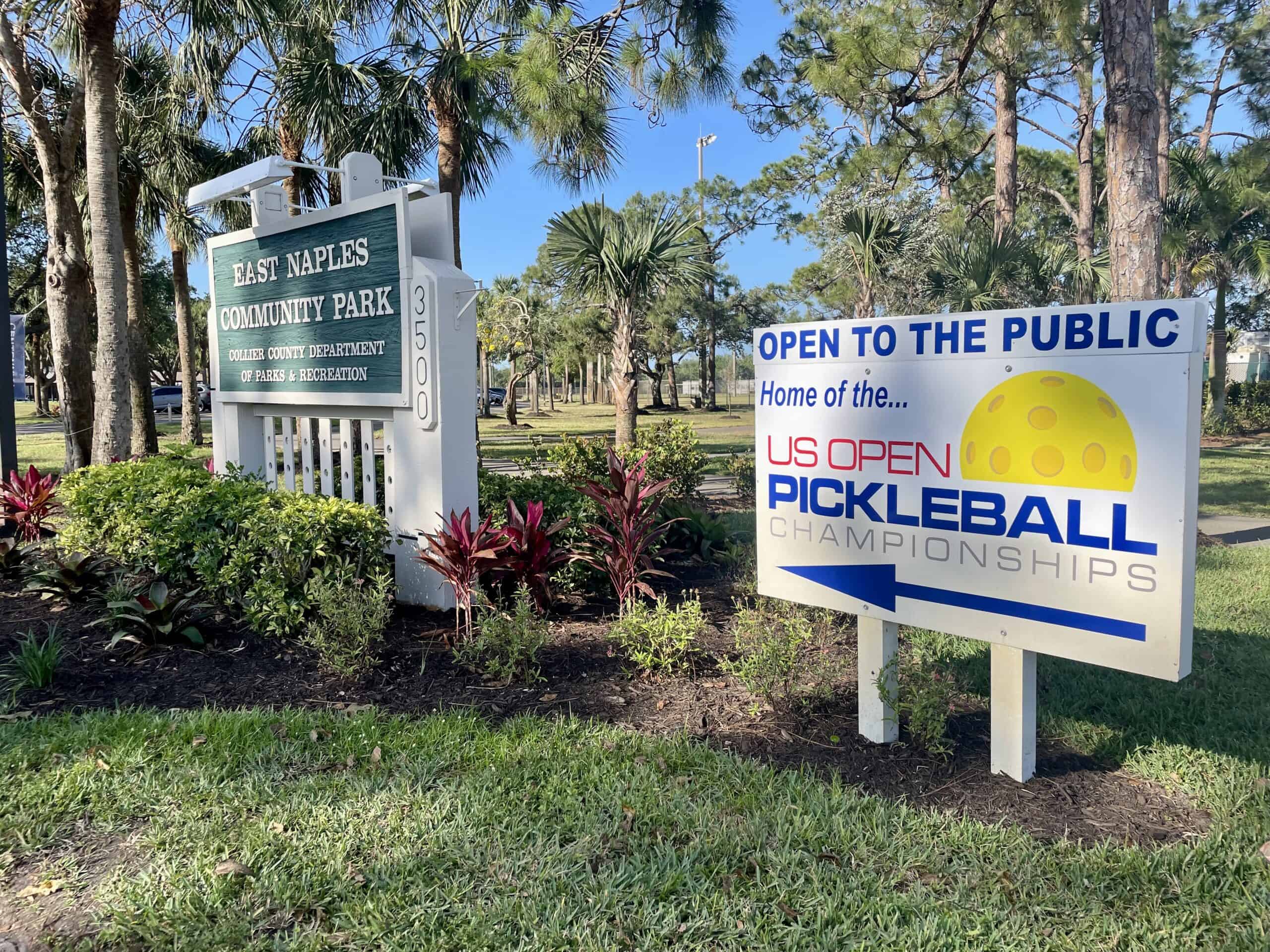 Are you ready for the biggest Pickleball party on Earth? The Minto US Open Pickleball Championships in Naples, Florida is just around the corner and it's going to be bigger and better than ever. The event officially takes place April 15-22, 2023.
We stopped by the Naples Pickleball Center 2 weeks before the tournament to check things out as they are starting to set up. We wanted to get the lay of the land and provide you with some insights for your visit to this great week long pickleball event.
With almost 3,000 registered competitors in this years Minto US Open Pickleball Championships, this event is sure to be one of the most exciting Pickleball championships of the year.
Read on to find out more about the US open pickleball championships and get some insider tips for your visit.
What Is The Minto US Open Pickleball Championships?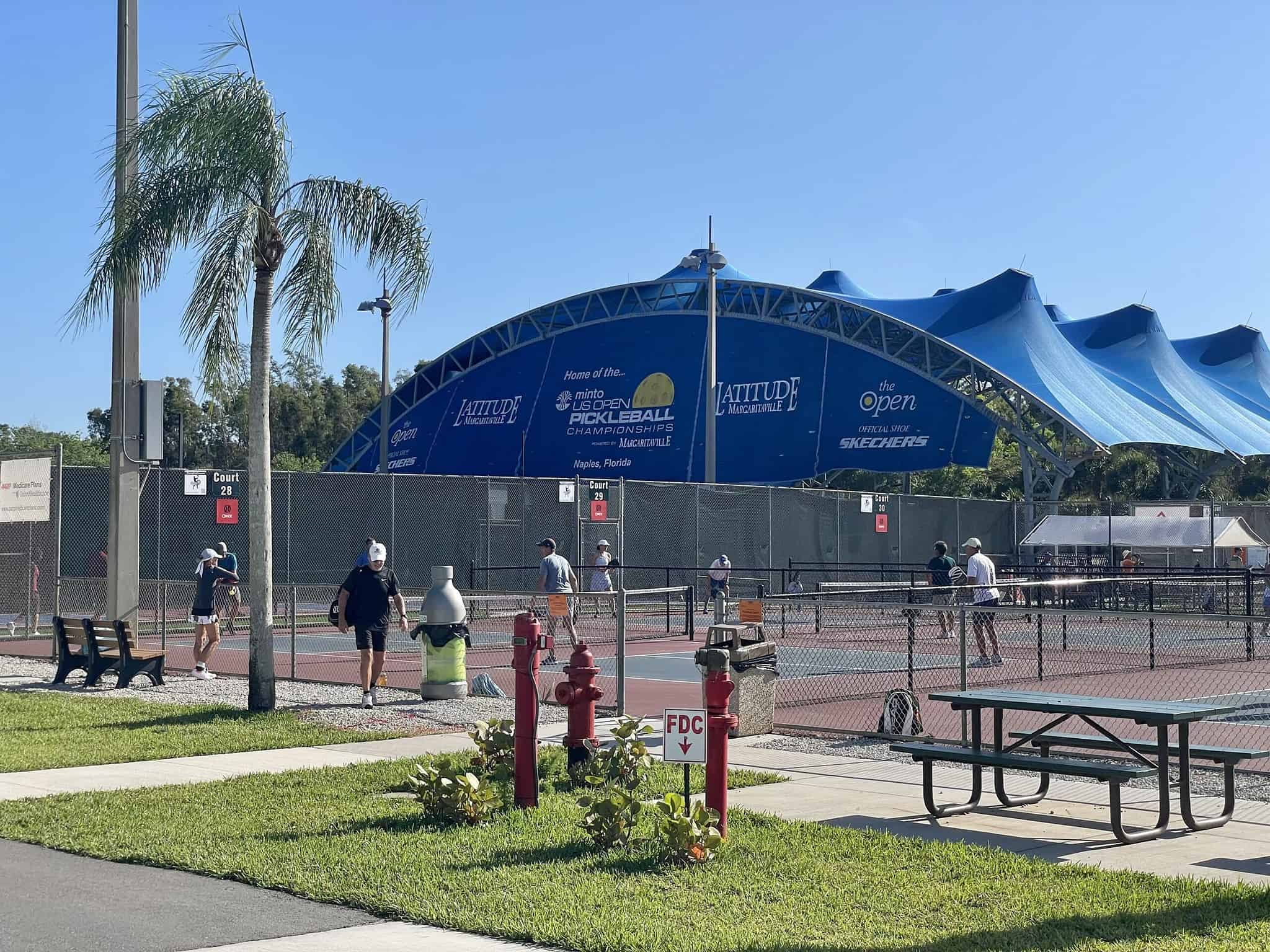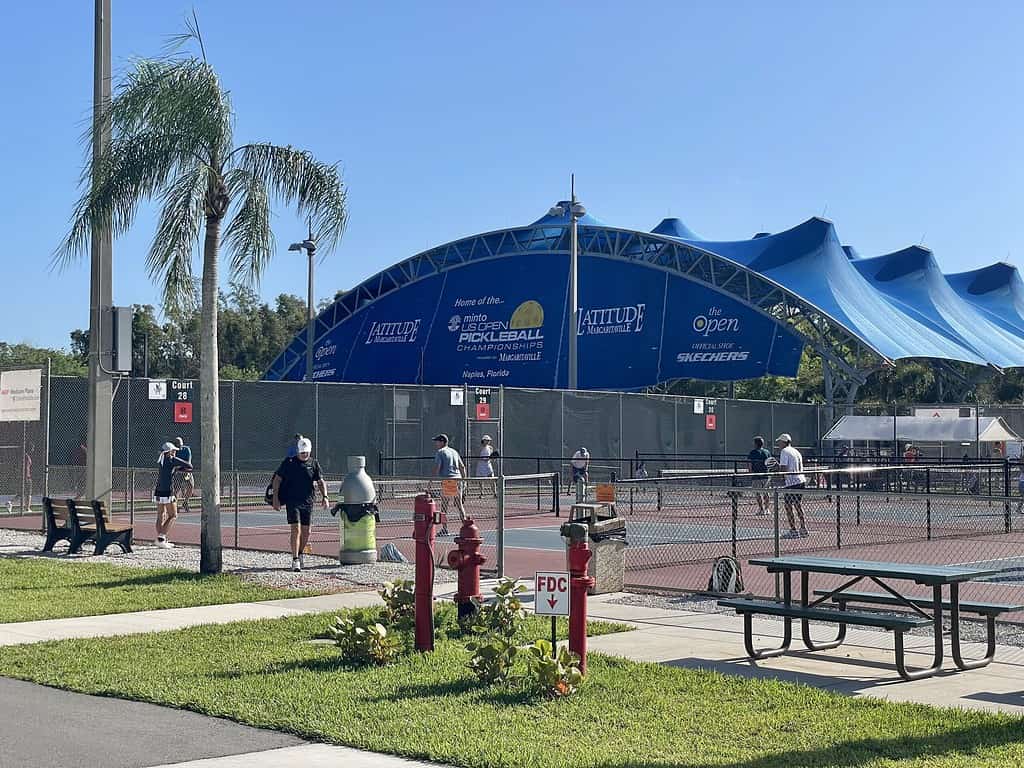 The Minto US Open Pickleball Championships is an annual pickleball tournament held in Naples, Florida started by Chris Evon and Terri Graham. It is the largest pickleball tournament in the world, attracting thousands of pickleball players and spectators from around the globe. It is so big that recently, Collier County named April 16-23 the official "Pickleball Week"!
The Minto US Open Pickleball Championships will take place from April 16th-22nd at the East Naples Community Park in Naples, Florida. You'll have your chance to witness some of the best pickleball athletes you've ever seen from around the world come together for what's being billed as "the biggest pickleball party on earth".
Not only that but there will also be plenty of other activities like music performances, food vendors offering delicious eats, and more!
The event features a variety of competitions for experienced pickleball players of all skill levels, from 3.0 to senior pro, amateur to pro, all will be competing to claim the title of Open Champion.
It is sponsored by Minto Communities, a Florida-based real estate company.
This tournament will feature some of Pickleball's current stars like Parris Todd as well as future stars who are just getting their start in competitive play. It will also include a variety of different divisions and age groups, so there will be something for everyone!
The Minto US Open Pickleball Championship has been held every year since its inception in 2016(except 2020 for Covid), and each year this tournament grows bigger and better. This tournament has become an important part of the pickleball culture as it provides an opportunity for both professional and recreational pickleball players alike to come together and celebrate their love of the sport and the pickleball community. Whether you want to watch your favorite pros battle it out or show off your own skills on the court, this event has something for everyone.
Tips for the Event
Getting There
If you are flying in for the event, it's best to fly into Fort Myers Airport (RSW). The East Naples Community Park is located at 3500 Thomasson Drive in Naples. This is about a 45-minute drive from the airport.
Admission
Admission is free for the event except for the main court matches. This is pretty awesome that you can come and enjoy some great pickleball on 59 courts for free! They ran a lottery for tickets for the Zing Zang Championship Court tickets and they are sold out.
How To Watch?
Grab some friends, show up and have some fun! If you weren't lucky enough to get tickets to the Championship court, there is good news! They will be setting up a 17-foot screen this year where you can hang out and watch the action live! Really cool!
You can also stream it on the Pickleball Channel.
And we will be going live on Facebook while we are there so be sure to sign up to follow us on Facebook.
Parking
Parking is $5 each day. All proceeds go to the Kiwanis "Christmas In July" program.
Parking will be busy. There is a complimentary shuttle service from the parking lots. We recommend carpooling or utilizing the shuttle service whenever possible, given that parking is limited.
What Should I Bring?
If you're planning to attend the Open Pickleball Championships, keep in mind that while there will be bleachers set up around the grounds, you may still want to consider bringing your own portable chair.
You can bring a cooler but glass bottles and alcohol are not allowed, so leave those at home. Instead, you can purchase food and beverages at the US OPEN Expo, including some alcoholic drinks.
To stay cool and shield yourself from the sun, packing a hat or umbrella is a wise choice.
Dogs are also welcome too!
Finally, bring some cash as many food vendors and the beer garden won't accept cards or other forms of payment. However, there will be an ATM on-site for your convenience.
Lodging
Naples has a lot of hotels, and a lot of these hotels are expensive. If you haven't secured a hotel yet, this might be a challenge. You can always check VRBO or AirBnB for additional options.
The Facility
As we mentioned, the Naples Pickleball Center has 60 courts that will feature some of the best pickleball today. The facility is set up really nicely so you can walk around and catch all the action. There will be vendors set up all around the grounds and they even have a nice pro shop now.
The Zing Zang Championship court was being set up as we were there. It has a nice shaded area and bleachers. This is great to provide shade as you watch your favorite players in this sport battle it out.
Naples Area
Beautiful downtown Naples is only less than 10 minutes away. The district includes Fifth Avenue South, Third Street South, and the historic Naples Pier, among other attractions. It is known for its iconic architecture, beautiful landscaping, and unique boutiques and galleries, as well as numerous restaurants, cafes, and bistros. The residents of the area are very welcoming so get out and enjoy!
Conclusion
Don't miss out on your chance to join in on one of pickleball's premier events! The Minto US Open Pickleball Championship is sure to be an unforgettable experience full of competition, camaraderie, and celebration.
Make sure to follow us on Facebook for more info and see a live stream to see who will become the US Open Champion!
So come on down to beautiful Naples for what promises to be the biggest pickleball party on earth! You've never experienced a pickleball event like this! Make sure to thank all the volunteers and residents who help make this community event so fun! We'll see you there!