Have you ever had a passion so strong that it made you leave your stable job and pursue something completely different?
Did you follow your passion?
Well, that's exactly what Zane Navratil did when he left his career as a Certified Public Accountant (CPA) to become one of the top pickleball players in the world.
For those who don't know, pickleball is a paddle sport that combines elements of tennis, badminton, and ping-pong. It's gaining popularity worldwide, and Zane Navratil is one of its biggest stars. With numerous tournament wins under his belt, Zane has established himself as one of the most talented players in the game.
In this blog post, we'll take a closer look at Zane Navratil's journey and explore what inspired him to pursue his dreams on the court.
From humble beginnings to international stardom, Zane's story is sure to inspire anyone who wants to follow their passion no matter where it takes them.
Let's get started.
We are reader supported and as such may make a small commission at no expense to you if you purchase thru our links and we appreciate that!
The Early Years
Zane grew up in Racine, Wisconsin a city located about 25 miles south of Milwaukee. Side note, home to one of my favorite Supper Clubs, the Hob Nob!
He grew up a tennis player, having been introduced to the game at age 10. By the time he was 12, he was taking the sport seriously and showing great promise.
He poured into tennis and was practicing and playing all the time. By the time he was done with high school, he had won three state tennis championships.
This success caught the attention of many colleges. He ultimately chose to play at the University of Wisconsin, Whitewater. He was an academic all-American while studying accounting at UW-Whitewater.
Upon graduation, he took a job with the well-respected accounting firm Deloitte in Milwaukee. Soon after he earned his CPA (Certified Public Accountant) designation.
The Transition to Pickleball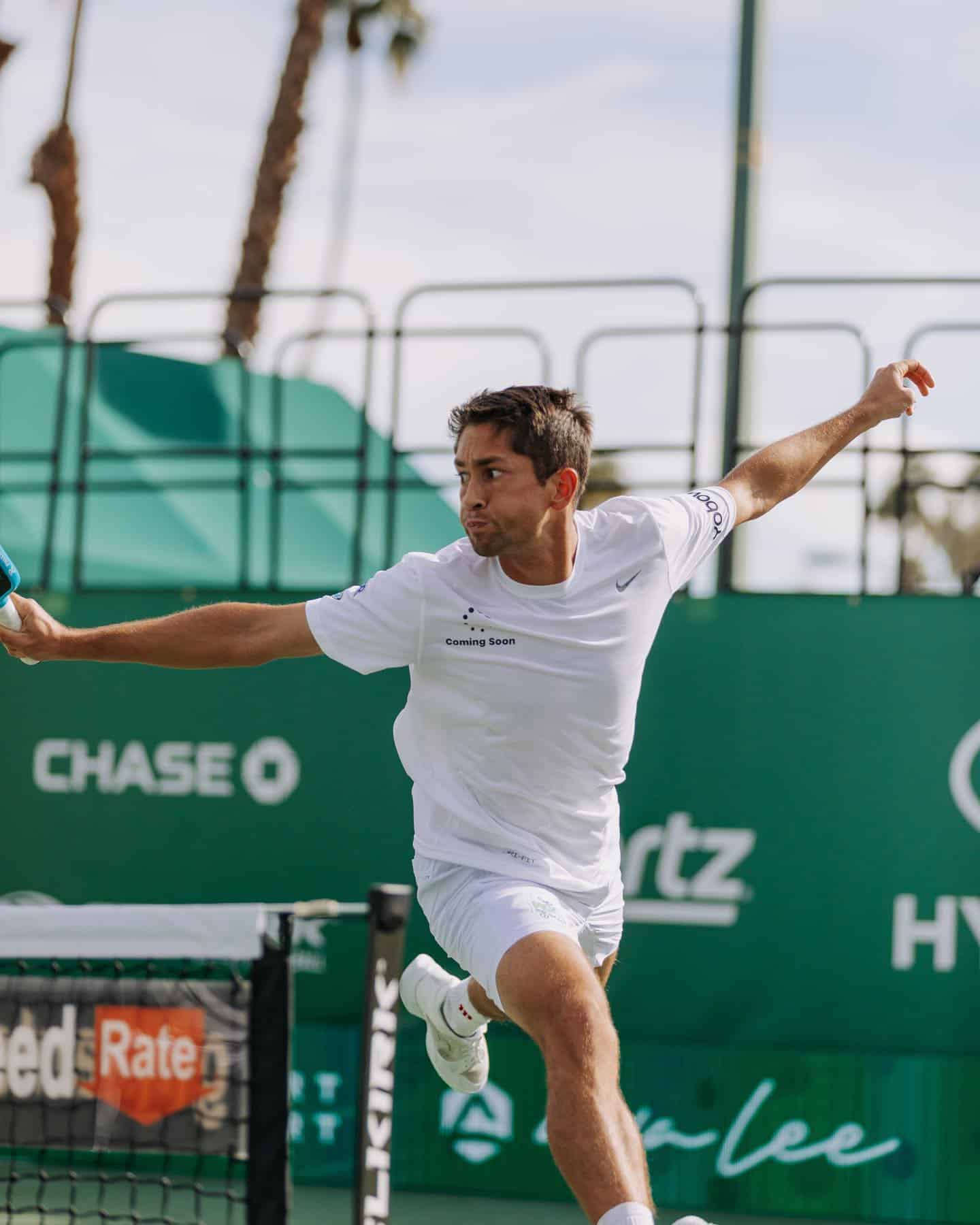 So with all this tennis going on and now being a CPA, where does pickleball come in??
Zane first played pickleball when he was 18 when his dad took him to the local recreation center. He was a little skeptical at first thinking it was an "old-persons" sport.
Well, it didn't take long for those "old people" to whoop up on this tennis star and Zane knew there was a lot more to this sport than he thought.
He continued playing and practicing and learning the game more. He eventually started playing amateur pickleball tournaments and had success doing so.
Then the pandemic hit and things changed.
In July of 2020, with pickleball popularity rising, Zane knew he had to follow his passion and be a part of this rapidly growing, amazingly fun sport.
So he quit his job at Deloitte to teach and play pickleball full time. And who knew, this would be one of the best decisions he could make.
Tournament Success
In just a short amount of time, Zane moved into the top 5 in the world on his way to number 1. He was racking up medals all around the country.
In 2021 alone, (remember he quit his job in July 2020) he won over 20 medals. He has now amassed over 80 medals since turning pro. His fine skills on the court and his amazing footwork have earned him the nickname, Zane "Gucci".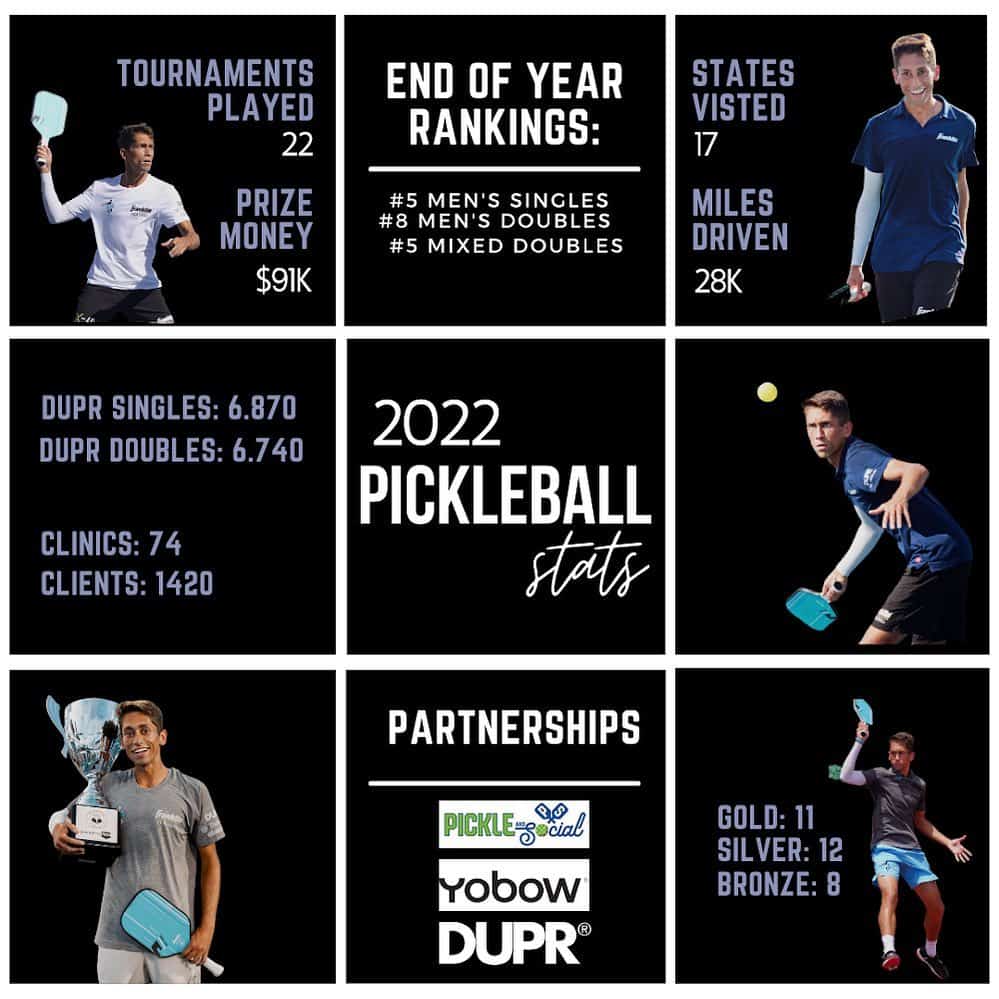 Paddle of Choice for Zane Navratil?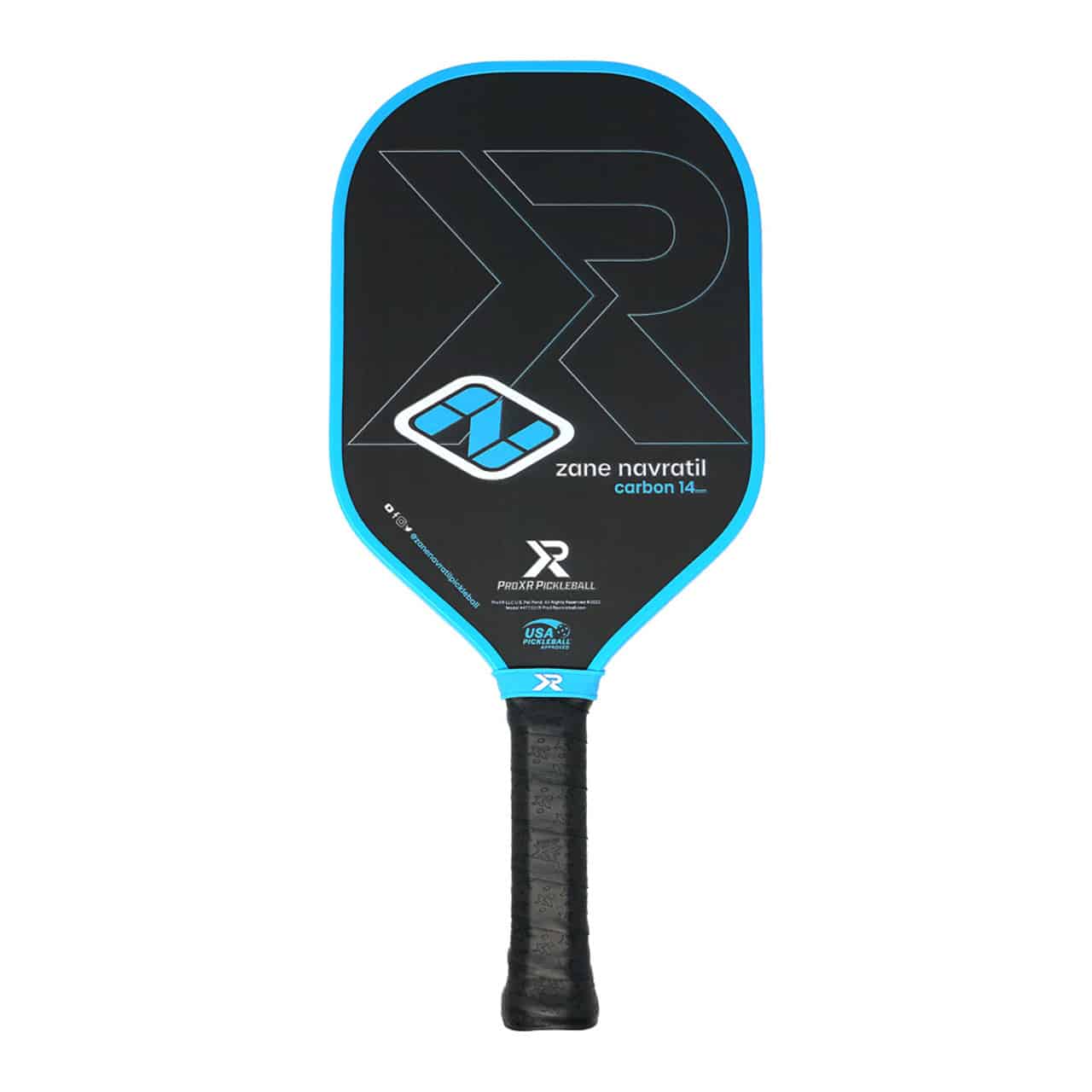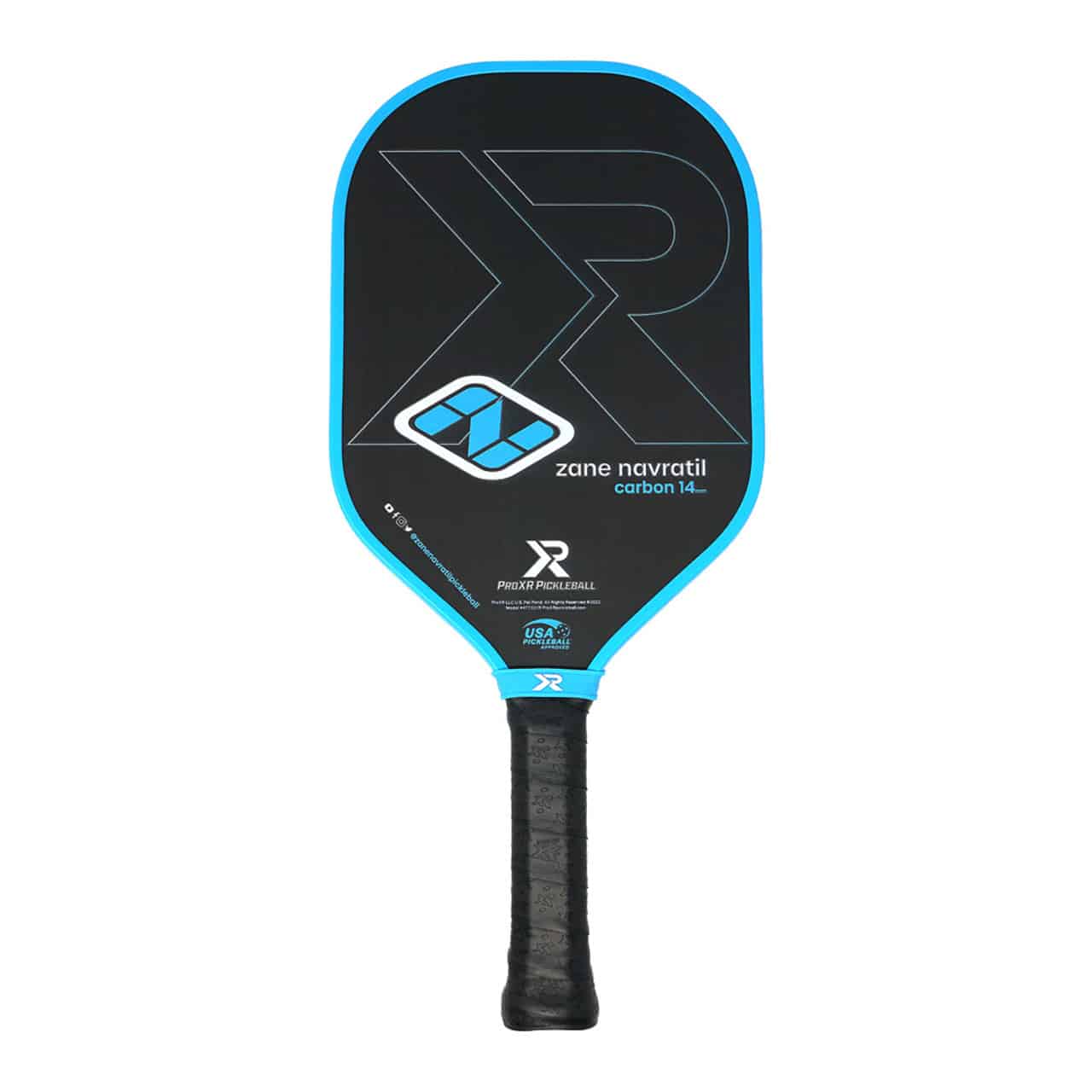 Zane Navratil's paddle of choice is the new ProXR Zane Navratil Signature 14mm paddle. Zane recently signed a sponsorship deal with ProXR and helped design the new paddle he is using on tour right now.
The ProXR Zane Navratil Signature 14mm Carbon Fiber Pickleball Paddle is designed for maximum control and power on the court. It features a T700 carbon fiber face for extended ball contact and spin control, a polypropylene honeycomb core to enhance the sweet spot, and an extended handle with Performance-Tac grip for leverage and swing speed.
Weighing 8.2 oz., this lightweight yet powerful paddle is perfect for players who demand the best from their equipment.
Click the button below to learn more about this awesome new paddle.
Off The Court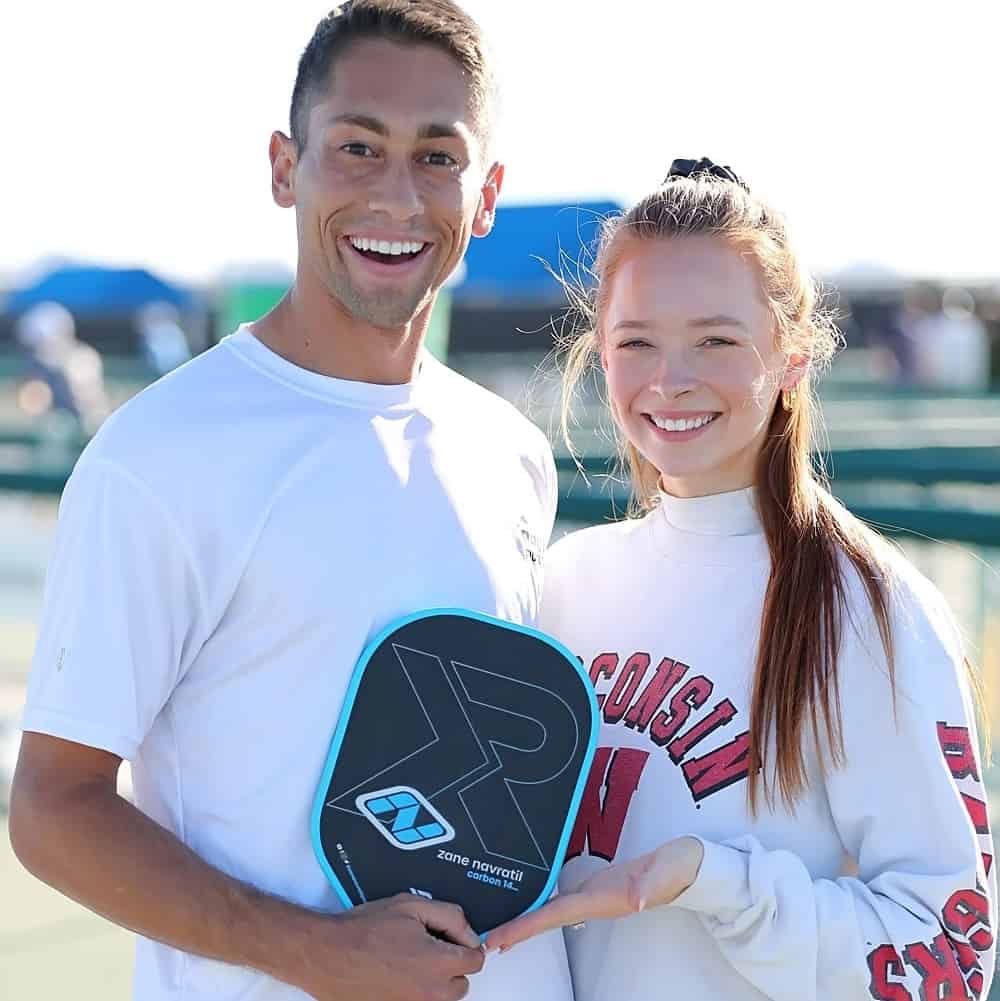 As far as life off the court for Zane, you can find him teaching at one of his clinics that he has throughout the country. He has developed a lot of passion for the game and loves teaching it to people of all ages. Zane likes to incorporate his funny personality into his clinics so people can learn and have fun!
Zane is engaged to his fiance Jennifer who he has been dating since his high school days. They have a dog Murray who you can find on social media!
Future Goals?
Zane wants to continue to grow in the sport and continue to pursue his best. He wants to see pickleball continue to grow and wants the fans to be able to come out and have some fun watching the matches. He doesn't want it to be stuffy where people can't enjoy the game and express themselves. This will lead to more and more people wanting to come out and watch and eventually get into this great sport.
What Tournaments Will Zane Be Playing In?
Zane has a busy tournament schedule this year and will be playing in most PPA and MLP tournaments. For his full schedule you can check his website, or the PPA or MLP sites. We wish him great success and look forward to seeing him compete!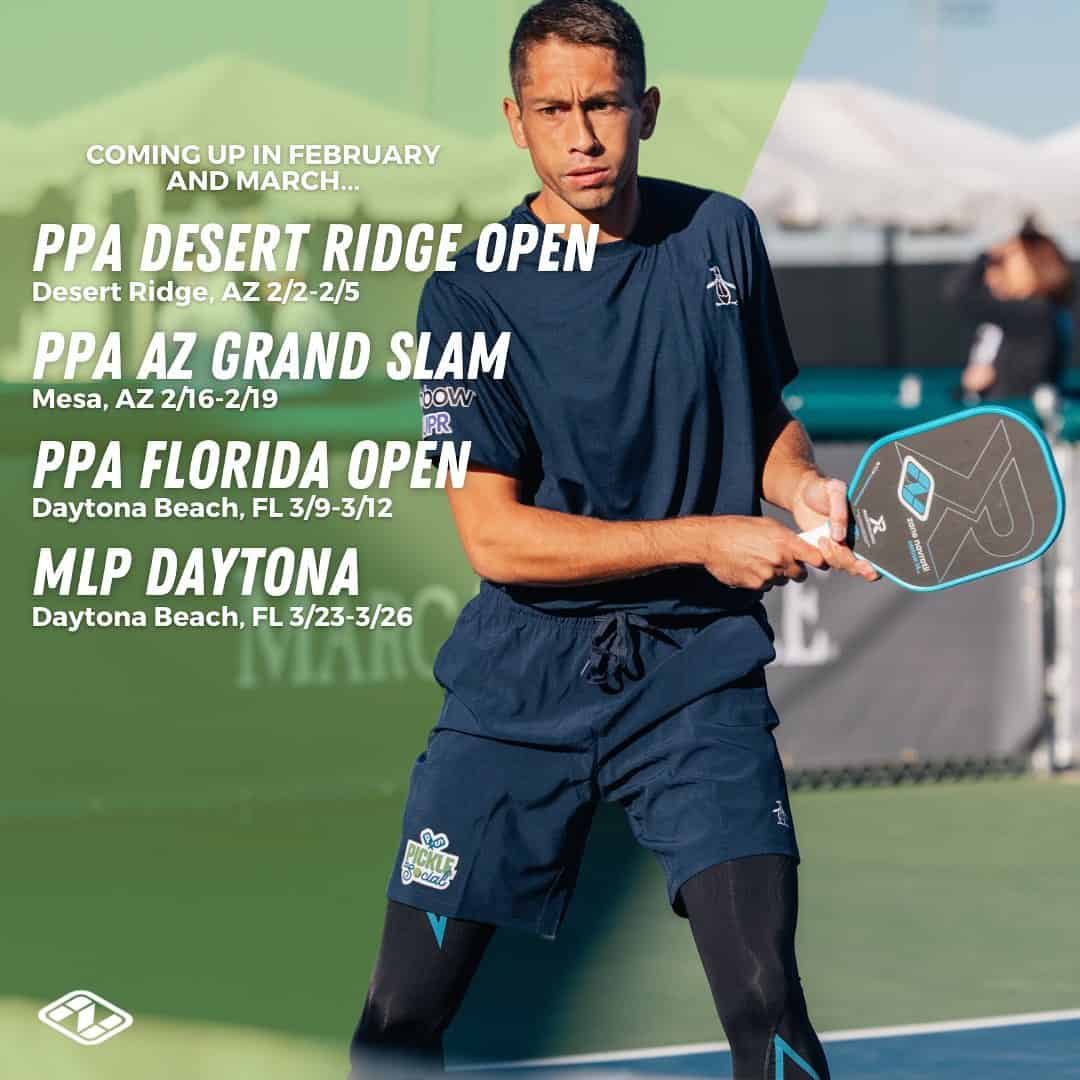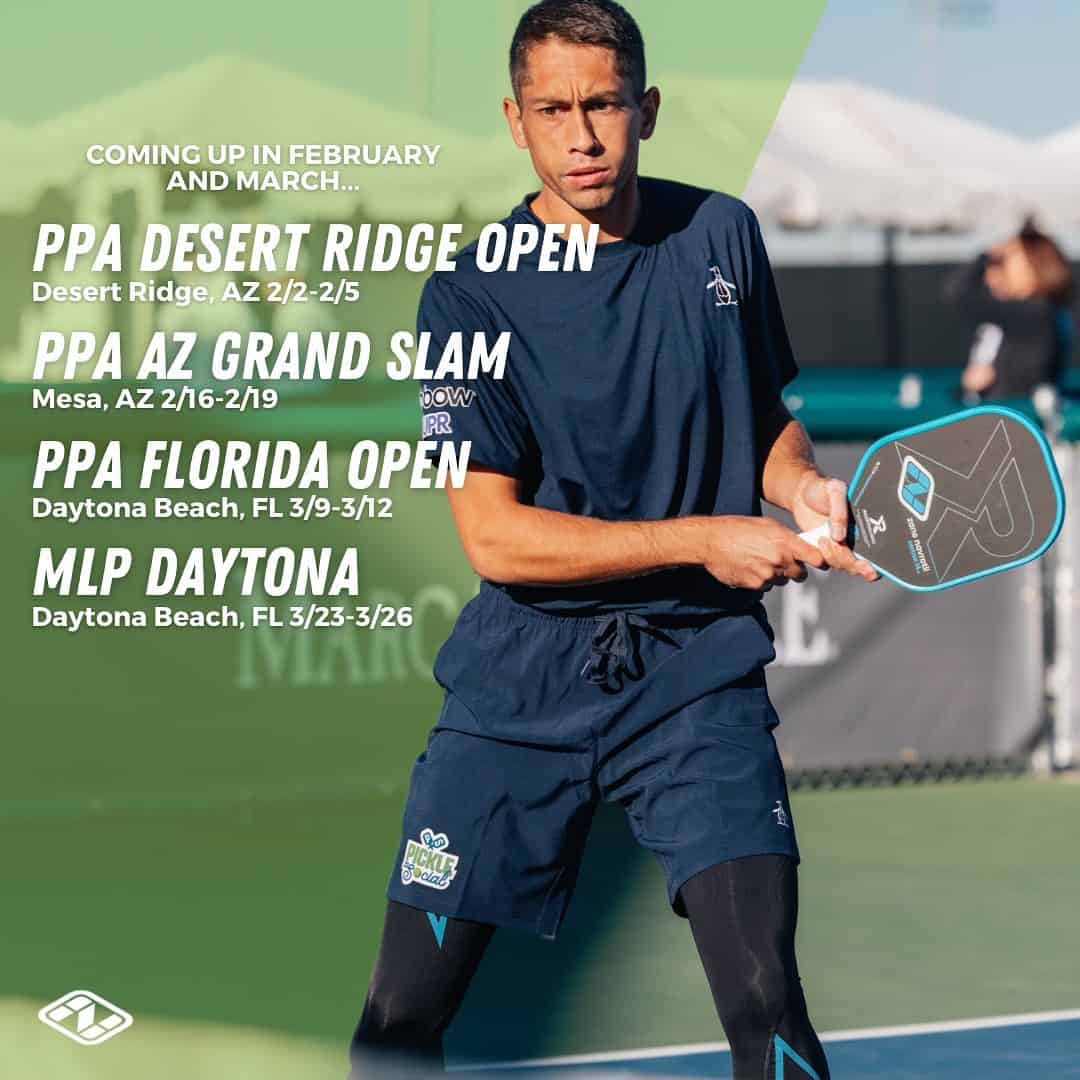 Conclusion
In conclusion, Zane Navratil continues to be a force to be reckoned with in the world of professional pickleball. His dedication to the sport and his drive to constantly improve has earned him numerous accolades and titles.
Zane's passion for pickleball is contagious, inspiring others to take up the sport and strive for greatness. As he continues to compete at the highest level, there is no doubt that Zane Navratil will continue to make waves in the pickleball community and leave an indelible mark on the sport for years to come.