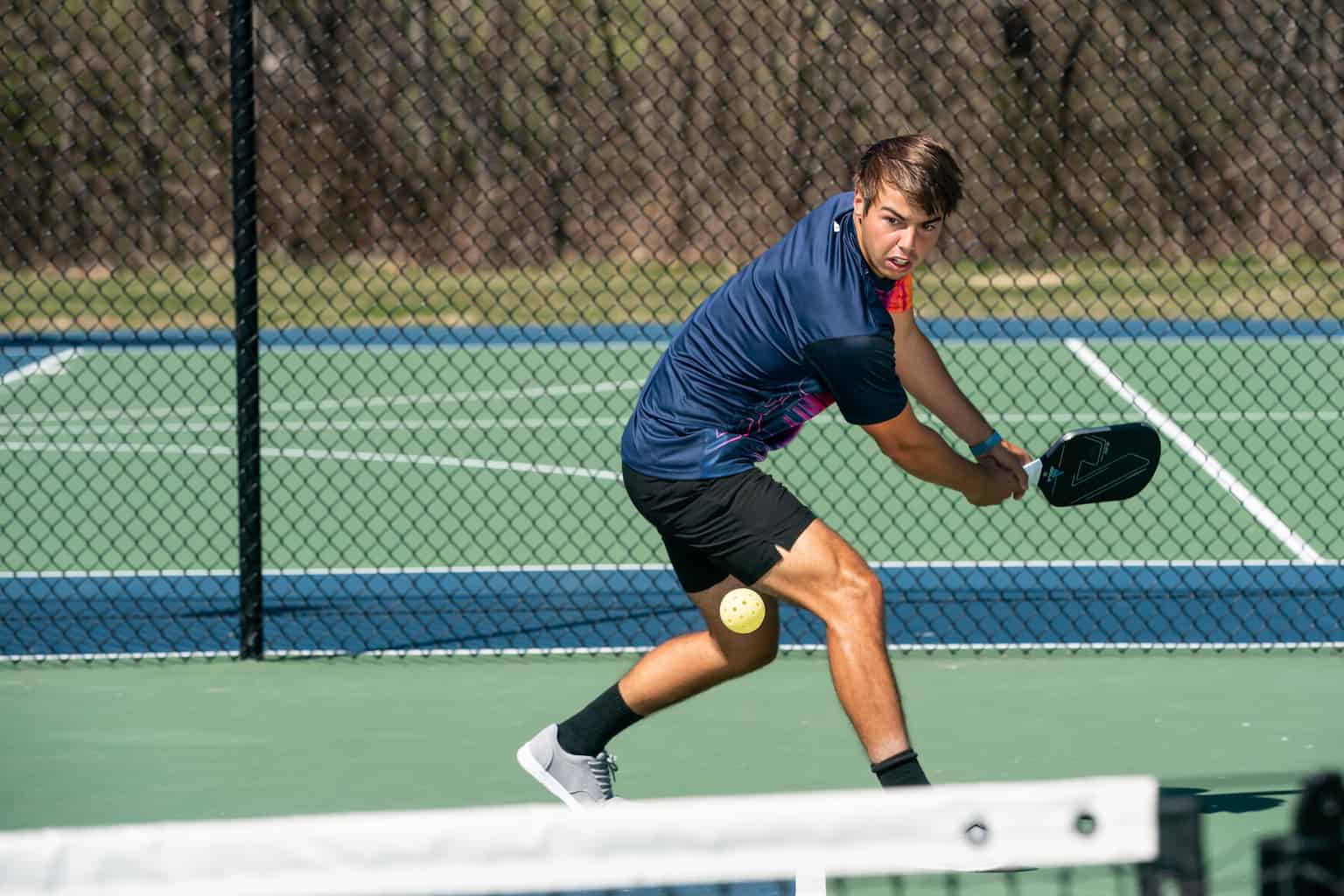 If you're a fan of the popular sport of pickleball, then you're probably familiar with Ben Johns – one of the most successful and well-known players in the Pickleball world! In this blog post, we're going to take a look at who Ben is, what his accomplishments are, and why he has become the face of pickleball at such a young age!
Who is Ben Johns?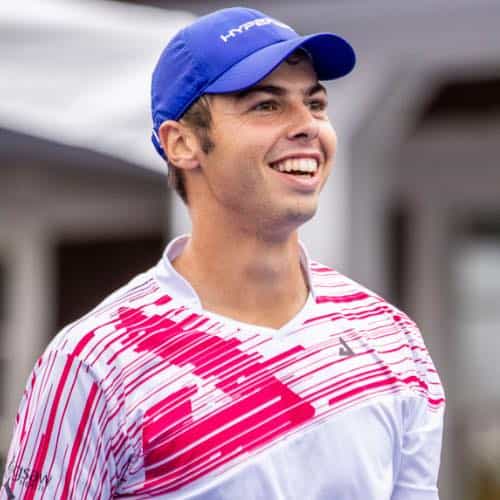 Ben Johns is currently the number-one-ranked pickleball player in the world. He has already been hailed as a legend in the sport by the Professional Pickleball Association (PPA), World Pickleball Rankings, and USA Pickleball.
Johns has a remarkable record for his age. Actually, he has a remarkable record for any age! He has over 65 PPA titles to his name and that number continues to grow! Did I mention he is only 23???
His accolades include multiple "triple crowns". A triple crown means he gets first place in singles, first place in doubles (that he plays with his brother, Collin) and first place in mixed doubles matches(Top ranked Anna Leigh Waters is his mixed doubles partner)…all at the SAME tournament!
He continues to amaze spectators with his skills, both on the court and off. Johns is known for his positive attitude and sharp wit, which often puts a smile on people's faces even when he's losing games.
How Ben Johns Got Started with Pickleball?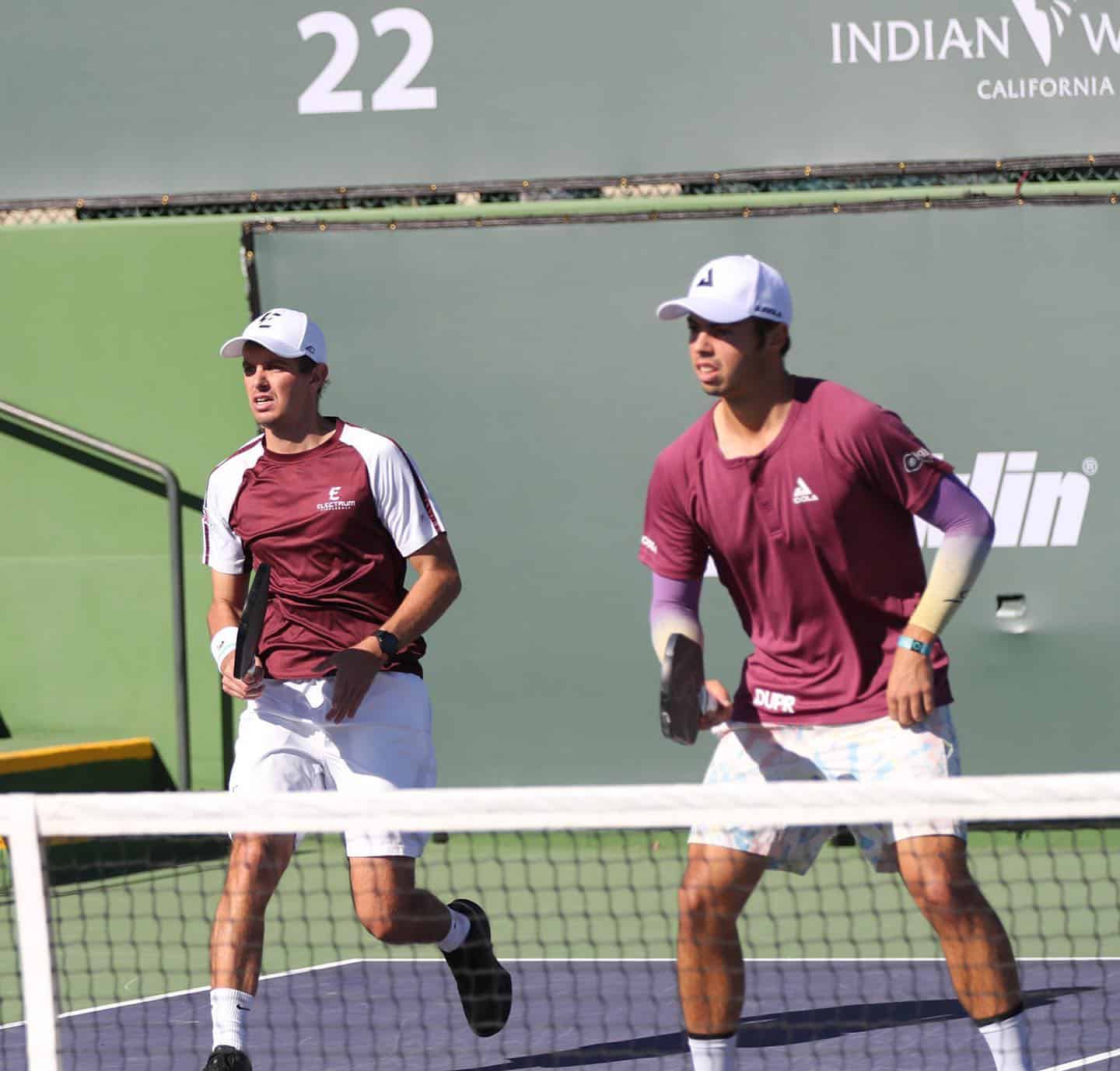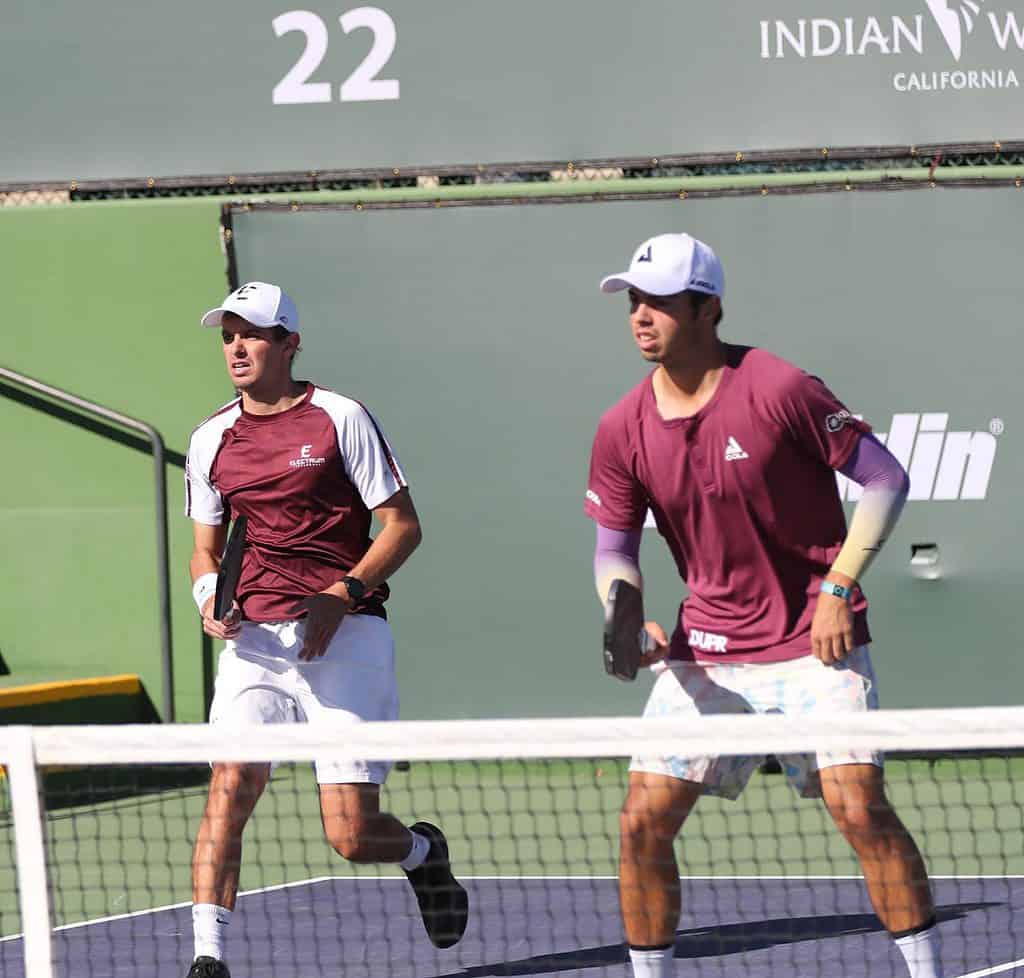 Ben Johns started playing the sport when he was 17 and quickly fell in love with it. Ben grew up playing competitive table tennis and had a tennis background, so he was familiar with racquet sports. Growing up as the middle child of 7 siblings he knew what competition was like. His older brother Collin was playing tennis professionally and Ben would play with him to help him practice.
After Ben tried pickleball for the first time, he fell in love with it. Soon after he started competing and it wasn't long before he won his first tournament and his pro career took off. He knew then he had a real talent and continued to push himself in the sport and started to play in pickleball tournaments all over.
He continued to play pickleball throughout college, becoming the top-ranked professional player by the time he graduated. He also got his brother to join him on the pro tour as his doubles partner.
As far as education is concerned, he got a degree in materials science and engineering from the University of Maryland.
Ben Johns was thrilled after receiving his first big sponsorship from Franklin Sports, an extremely large global sporting goods company. Johns knew how big pickleball could potentially become. And he has been right so far!
Most recently, after his three-year contract with Franklin was up, Johns signed a sponsorship deal with Joola Pickleball in 2022. Johns worked with Joola and helped them to create his signature paddle, the Joola Ben Johns Hyperion CFS 16.
Joola has a long history in the table tennis market and most recently came on to the pickleball scene in 2022. Johns had been familiar with Joola from his table tennis days and was excited to get a deal with them.
What Challenges does Ben Face, and how does he Overcome Them?
Ben Johns, the current number one player in the world, still faces challenges that many people would find difficult to handle.
The competitive nature of the sport has forced Ben to stay on top of his game to remain at the top and continue to win pickleball championships. As a result, he spends countless hours practicing and refining his skills. He also puts in long hours studying different strategies and tactics employed by his opponents, in order to gain an edge over them.
Moreover, he often has to travel to tournaments nearly every other week, and this can be tiring for him. Add to that he plays in singles, doubles and mixed doubles. Tires me out just thinking about it! However, he manages to do it by managing his time well.
Although he faces many challenges, Ben is determined to overcome them all and remain one of the best players in the world.
Ben Johns: Inspiring Pickleball Player and Role Model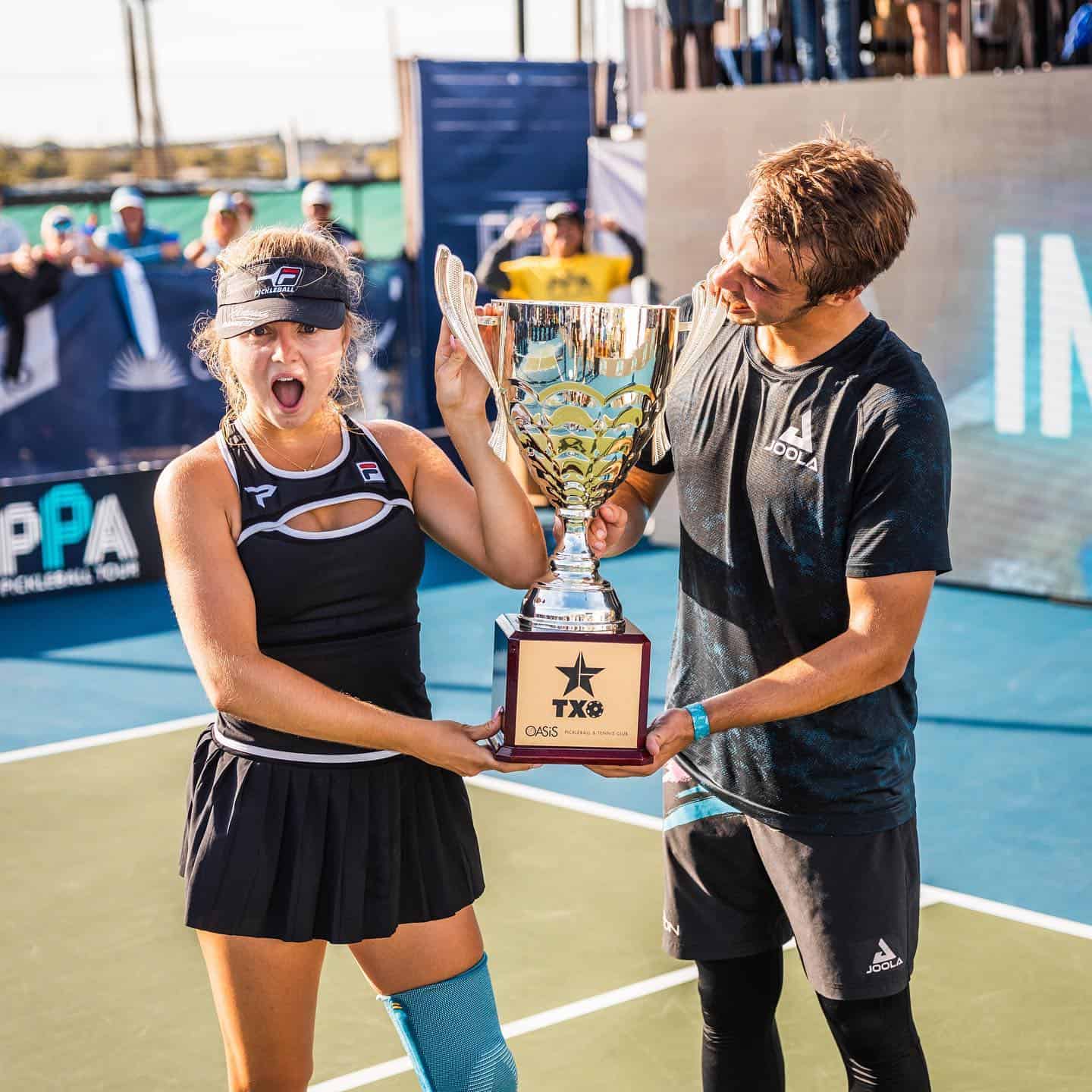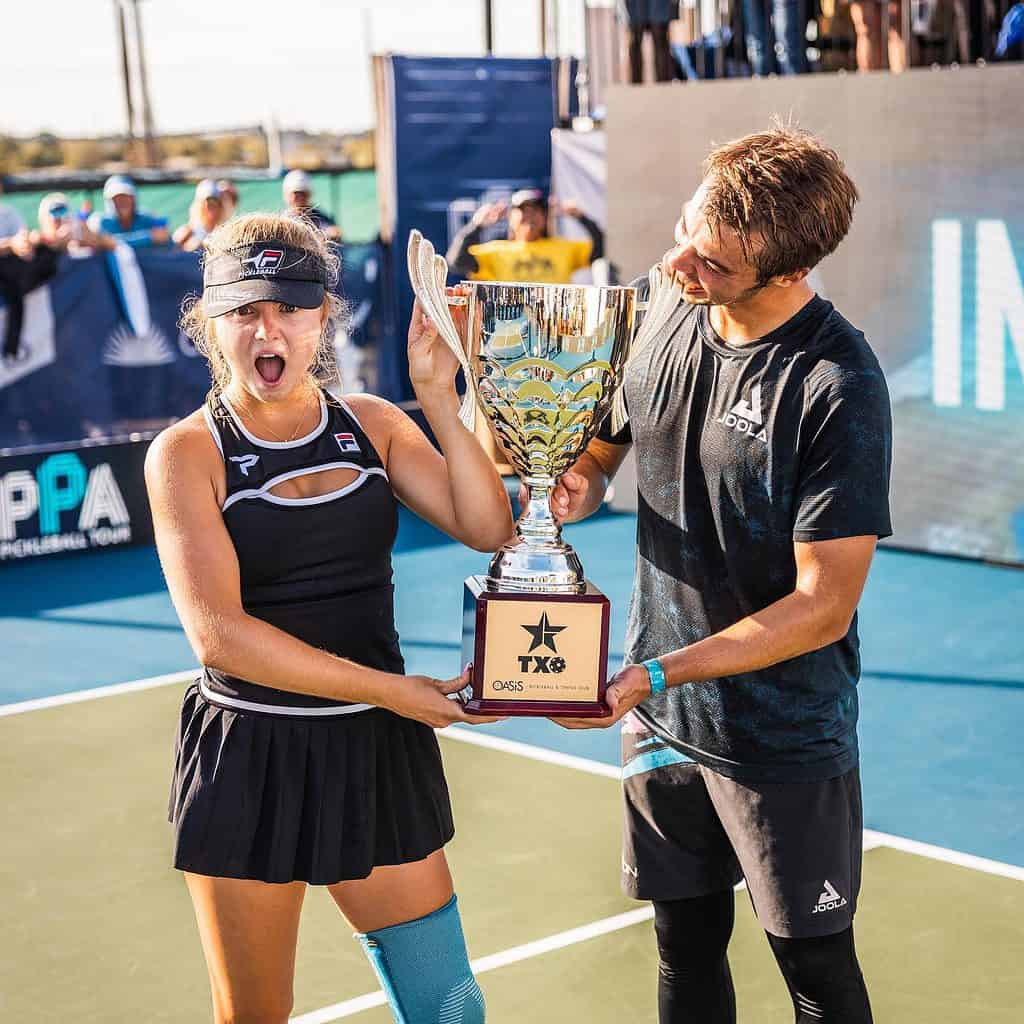 Ben Johns has become an incredible role model for not only pickleball players, but athletes of any sport. His hard work and dedication to the sport have been inspiring to all who know him. He is a great example of how determination and perseverance can take you far in life.
Ben Johns is a true inspiration for all aspiring athletes and those looking for motivation to pursue their dreams. His commitment and passion for pickleball are truly inspiring! He continues to work hard and prove that anything is possible if you put your mind to it. With his continued success and humility, Ben Johns will continue to be a role model for all aspiring pickleball players.
Who are some of Ben's favorite opponents?
Ben Johns has faced some tough competition throughout his pickleball career, but there are a few opponents that have stood out to him over the years. His brother Collin was one of his most formidable opponents, as they had grown up playing together and knew each other's style of play very well. Ben also had the privilege to face off against some of the best pickleball players in the world, such as Tyson McGuffin and Zane Navratil.
JW Johnson ended Johns' record-breaking 170 game winning streak.
Dylan Frazier, Jay Devilliers, and Catherine Parenteau (who would go on to win the Las Vegas tournament) are just a few of the players who have already shown that they are capable of beating Johns.
He credits them with helping to make him a better player. No matter who his opponent is, Ben Johns is always willing to put in the work to come out on top!
However, there is no doubt that Johns is one of the most dominant players in the game today. Although he may face some challenging opponents from time to time, he always seems to come through with a victory. He has an innate skill for playing the game.
So even if his opponents manage to beat him from time to time, Johns will always come back stronger than before and continue fighting for the top spot in the world rankings.
The Accomplishments of Ben Johns in Pickleball (So Far)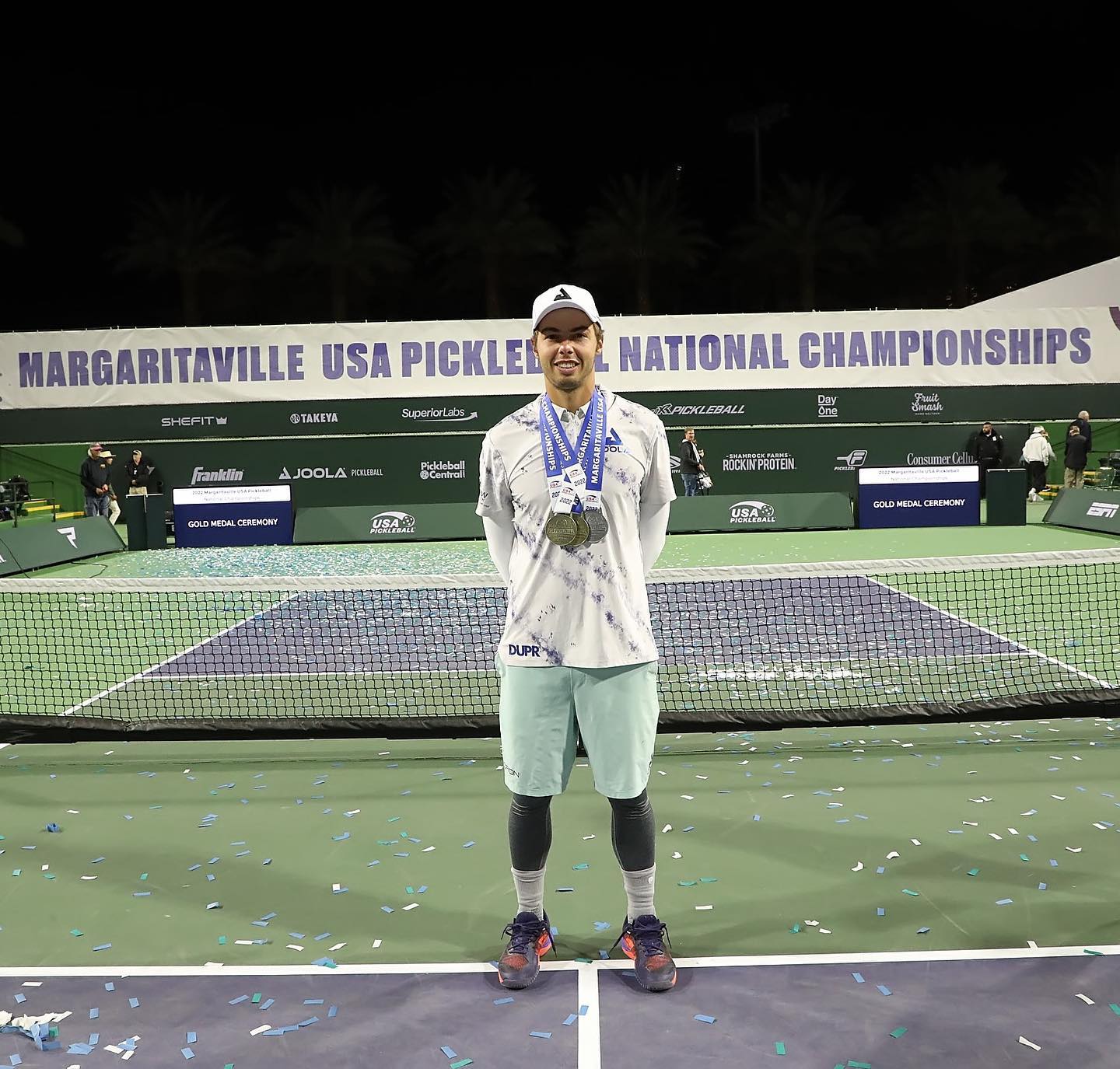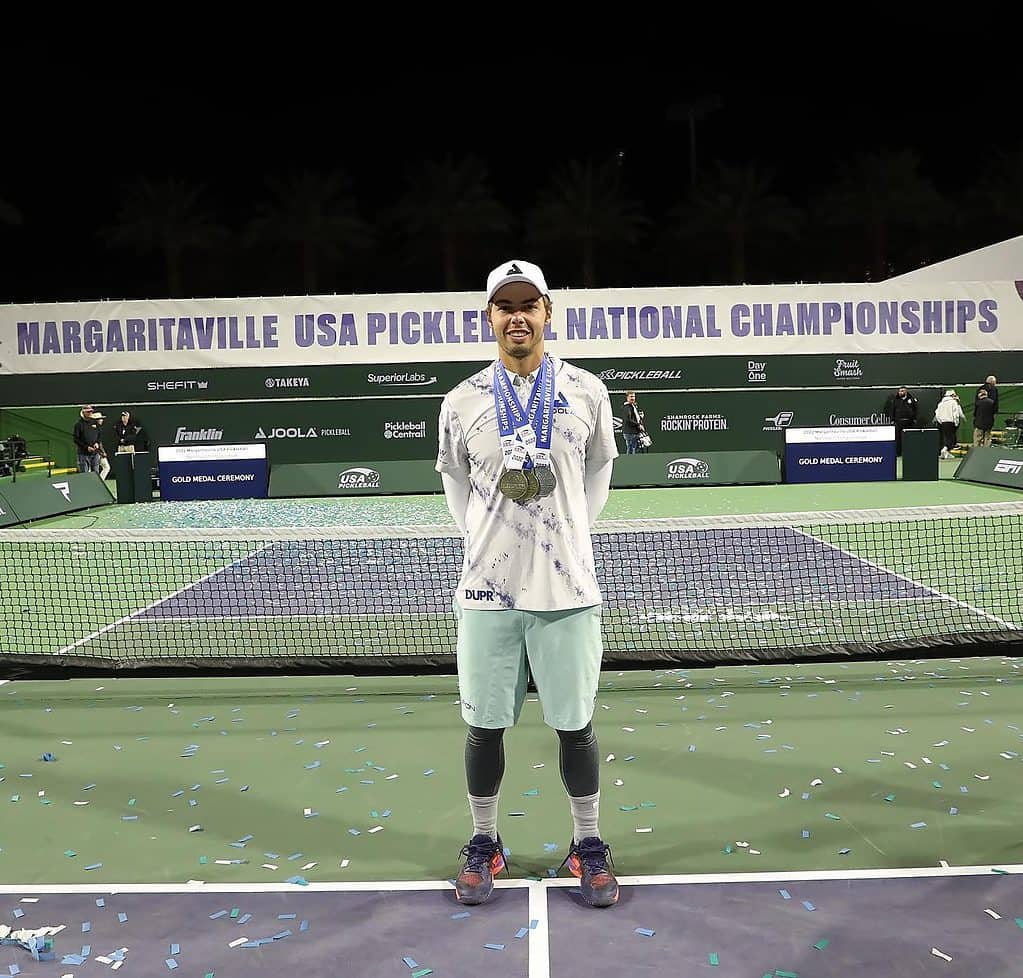 Ben Johns' accomplishments in Pickleball include pretty much everything.
He holds a record for most matches won consecutively and has captured multiple professional championships.
Ben's success lies not only in his singles victories on the court but also in his skills as a doubles player – he was recently ranked No. 1 in men's singles and doubles. He's won more than 65 Professional Pickleball Association titles, as well as ten triple crown titles (winning singles, doubles, and mixed doubles).
His 108-match winning streak in singles is a record that still stands today. Johns is known for his explosiveness on the court and his mastery of all three disciplines.
John has had even more success recently; at the year-ending PPA Masters tournament in La Quinta, California, he claimed two championships to solidify his ranking as the world's top pro player. Though these athletes are fierce competitors on the tennis court, off it they are seemingly friendly rivals.
But there's more to Ben Johns than just his achievements in Pickleball. He is an ambassador for the sport, traveling the world and inspiring others to take up pickleball. He has also launched a number of initiatives aimed at growing the sport.
What makes Ben Johns so successful is his passion and dedication to the sport. He has dedicated countless hours to perfecting his skills and developing strategies, which have undoubtedly contributed to his success.
Ben Johns' achievements in Pickleball are nothing short of extraordinary, making him a true inspiration for all aspiring pickleball players out there. He proves that with hard work and dedication, anything is possible. He continues to break records and push the boundaries of what's possible in the sport of Pickleball, setting an example for others to follow.
His success in Pickleball is a testament to his talent, hard work, and dedication – qualities that will no doubt carry him far beyond the pickleball court. With his skills and tenacity, Ben Johns is sure to have many more accomplishments in the years to come.
Ben John's Business Endeavors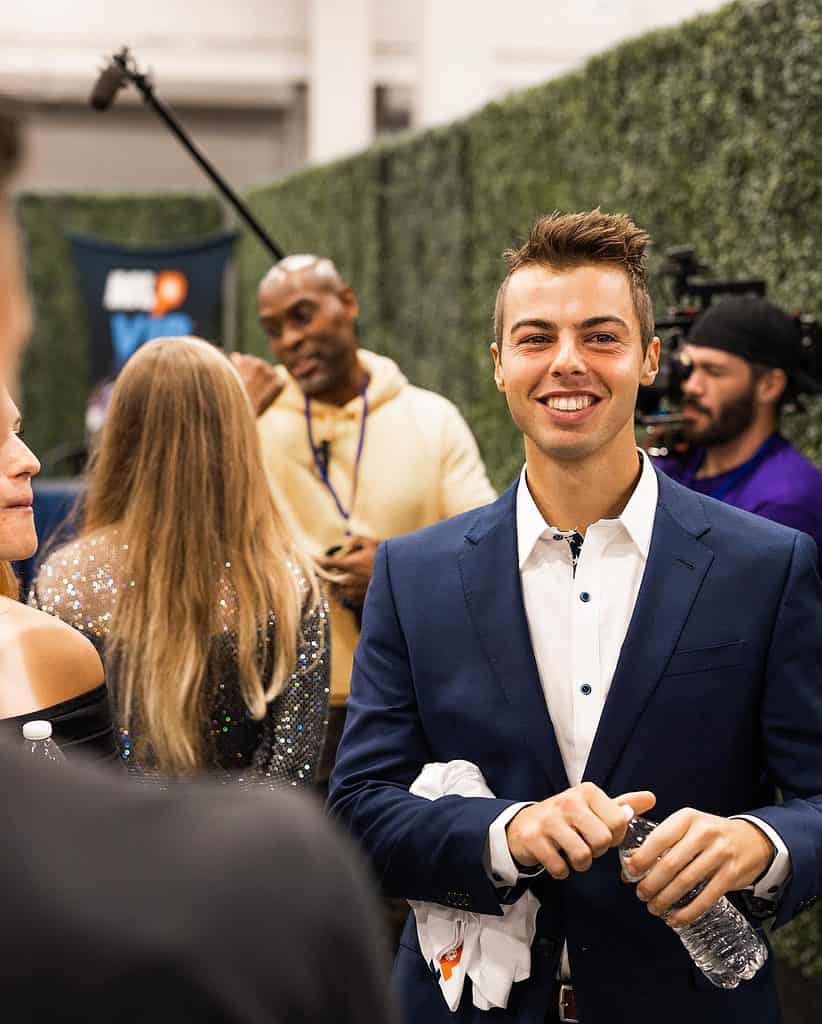 Ben Johns is one of the top-ranked players in the world, and his success in pickleball has led him to launch several businesses. In 2021, Ben Johns launched Pickleball Getaways, which combines vacations to exotic destinations with pickleball instruction on-site.
Pickleball Getaways is a pickleball training and teaching program that is combined with a week long getaway vacation at a wonderful resort destination. Some of the places they go are Mexico, Costa Rica, and Portugal coming up this summer.
In 2021, Ben Johns launched an instructional video subscription service titled Pickleball 360. In 2021, Ben Johns also launched elog.com which is a cryptocurrency website.
Lastly, in 2021 Ben Johns launched The Freestyle Boys podcast where they talk about tournament schedules, pickleball info and tips, food, travel, and personal life.
Ben Johns's businesses are all successful and he continues to make a name for himself in the world of pickleball. He is an inspirational figure to many people who enjoy playing this sport and his various ventures have given him an edge over other competitors.
His drive and ambition have put him at the forefront of the pickleball industry, and he is sure to continue his successes in the years to come.
Conclusion
When it comes to pickleball, world number one player Ben Johns is definitely a name that stands out. His commitment and dedication to the sport have made him a true inspiration for all aspiring athletes. He has faced many challenges throughout his young but storied career, but he has managed to overcome them all and prove that anything is possible if you put in the hard work and dedication. He is a true role model for aspiring pickleball players and those looking for motivation to pursue their dreams. With his continued success, Ben Johns will remain one of the biggest names in the sport of pickleball and is destined for the pro pickleball hall of fame.
Ben Johns is a true inspiration and his story will continue to inspire aspiring athletes around the world. With his hard work and determination, he has made it possible for anyone to achieve their dreams with enough dedication and motivation. His commitment to pickleball has made him one of the most recognizable names in the sport and his businesses have given him an edge over other competitors. Ben Johns is sure to be a fixture at the top of the Pickleball world for years to come.