In just a few short years, JW Johnson has established himself as one of the best players in professional pickleball ever…and he is only 20 years old! With an impressive record of tournament wins, his competitive spirit, and relentless drive to be the best, JW Johnson is quickly becoming an icon on the pickleball court.
He is a true ambassador for pickleball, advocating for its growth and championing it wherever he goes. JW loves to share his knowledge and enthusiasm with other players and teams. His hard shots, consistency, and good attitude make him a great teacher and teammate on the court.
Join us as we take a look at what makes this professional pickleball player so special!
We are reader supported and as such may make a small commission at no expense to you if you purchase thu our links and we appreciate that!
The Early Years
JW Johnson grew up in Pittsburg, Kansas. Yes, Kansas. Pittsburg, Kansas is a small town about 1.5 hours south of Kansas City. He grew up playing sports and really pursued tennis.
One day, his family was looking for something to do and they tried playing pickleball. They all loved it! His mom and sister were also bitten by the pickleball bug.
JW decided to take his passion for the sport more seriously, so he and his family moved to Florida to play pickleball and find better training opportunities. And that's when the JW Johnson pickleball career took off!
The Transition To A Pickleball Career
With their family loving the game so much and seeing the natural talents and abilities they had playing pickleball, they decided to pack up and move to Florida so they could pursue Pickleball full-time. This would allow them to play more and practice against some of the best in the world. JW Johnson has been dominating the professional pickleball scene ever since his move to Florida.
It didn't take long for JW to turn pro (2020) and win his first professional tournament at the age of 19! JW is known for his hard shots and his consistency on the court. He is very much in control of his game and his emotions when he is playing.
Tournament Success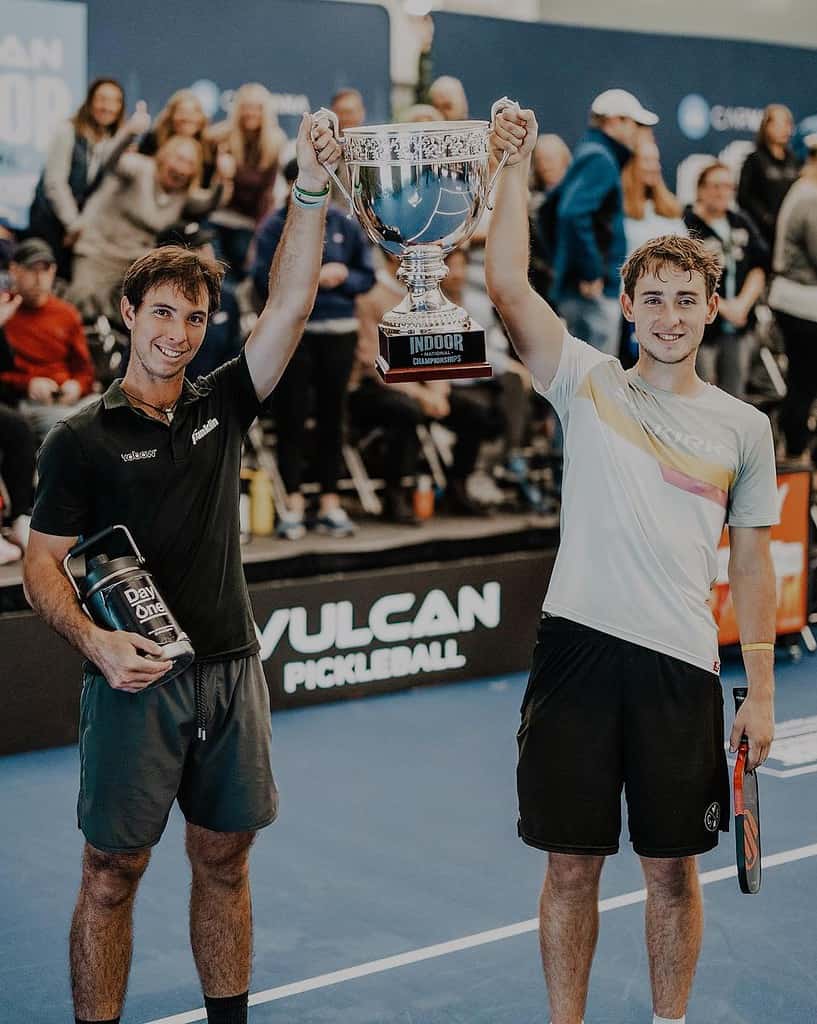 His success hasn't gone unnoticed. JW Johnson has quickly become a favorite pickleball player for fans and players alike. He is known for his skill, sportsmanship, and enthusiasm for the sport. JW has had great success in the game even at such a young age. As mentioned before, he won his first pro tournament at age 19. He is also known for snapping world number 1 Ben Johns' 170-match winning streak in 2021!
In 2022, JW really came into his own winning three triple crowns which is winning a gold medal in singles, doubles, and mixed doubles all at the same tournament! He also collected 47 medals that year alone! Wow!
JW has found success in mixed doubles as well. He has been known to play with Anna Leigh Waters, current world number one for women, among other top professionals.
He has also played with his younger sister Jorja Johnson and has also played against her team! Their mom Julie Johnson plays as well! The Johnson Family has some talent!
On the men's doubles side of things, you will often see JW playing with Dylan Frazier. Most recently, JW and Dylan won doubles at the Vulcan Indoor National Championships.
JW's Paddle Of Choice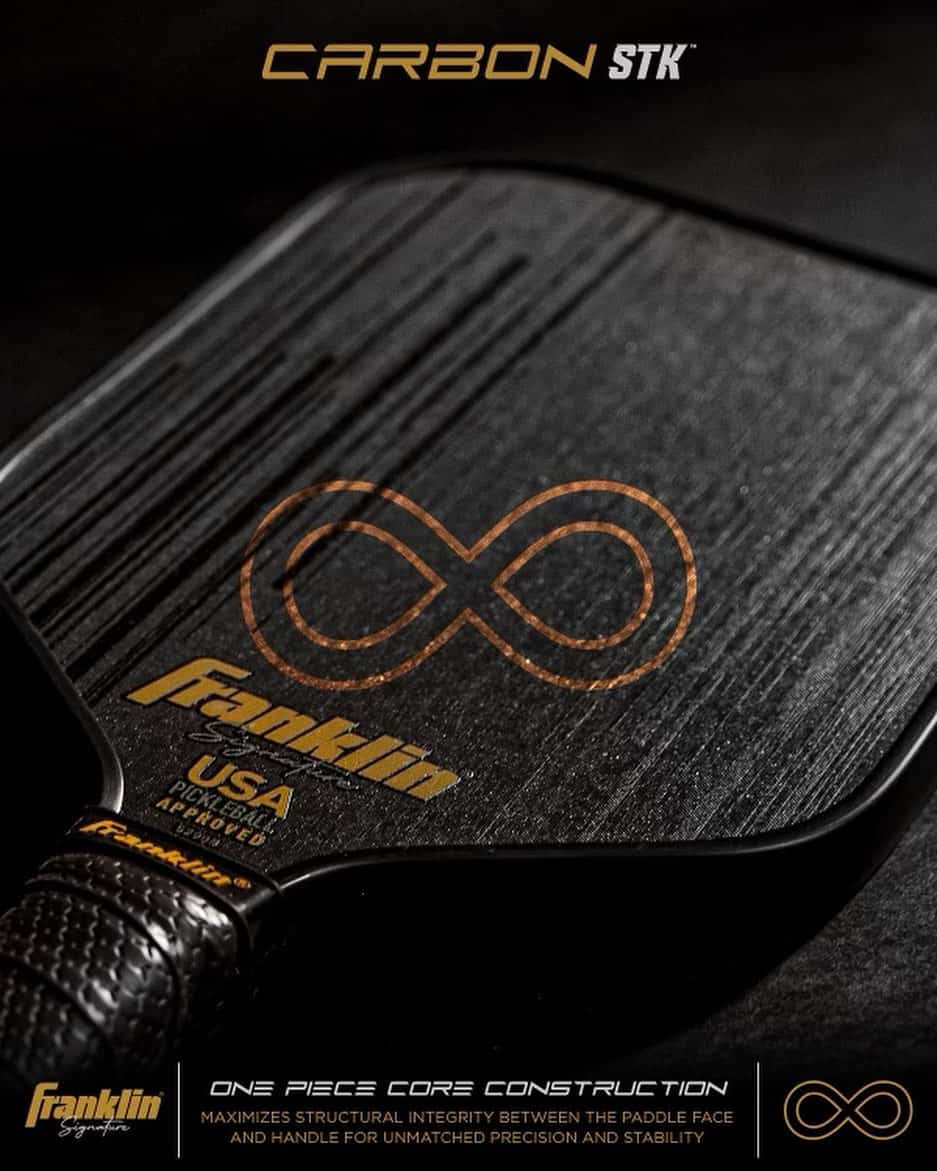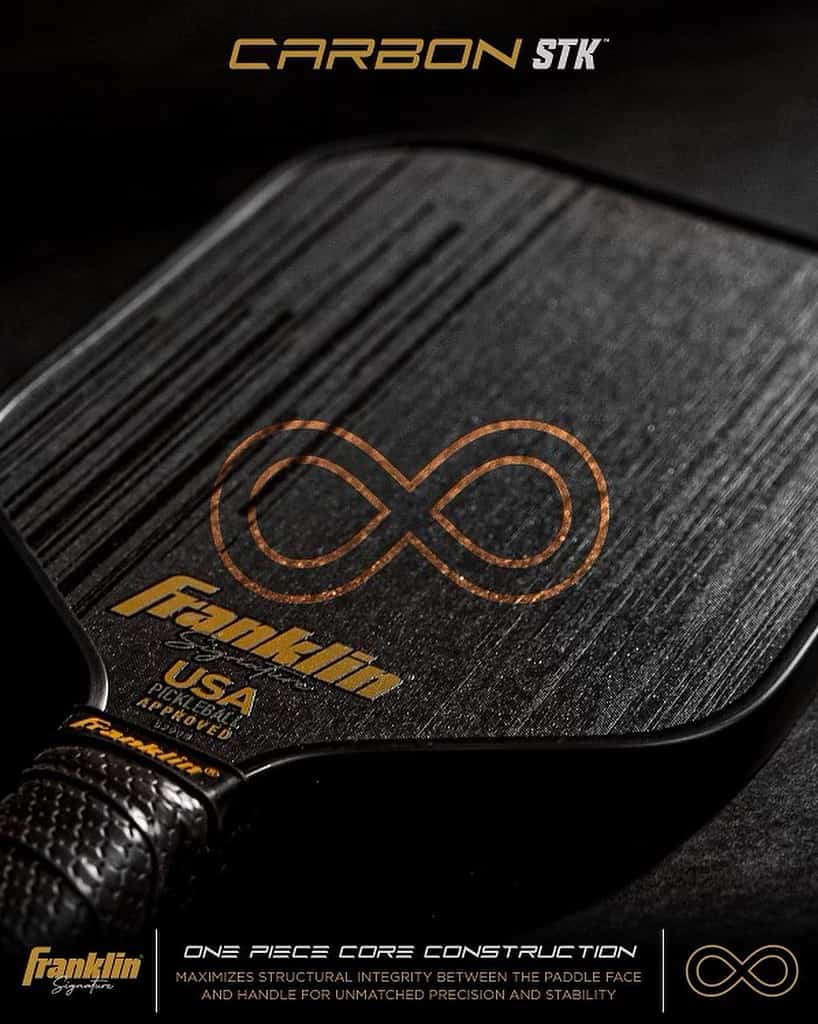 JW's paddle of choice is the Franklin Signature Carbon STK 17mm. The Franklin Pickleball Signature Carbon STK Paddle is an exceptional paddle due to its uncompromising balance of control and power.
It has a premium Toray T700 Carbon Fiber surface, a thick polymer honeycomb core, and an elongated shape for additional power when needed.
It comes in both 14.5mm and 17mm thicknesses as well 16.5″ by 7.5″ inch proportions, a 5.6″ inch elongated handle with cushioned grip, and a naturally textured finish that lasts game after game. A very nice paddle as you would expect from one of the best players in the world.
Where To Watch JW Johnson Play
JW keeps a busy schedule on the playing on the pro pickleball circuit. When not at home practicing with mom and sister, JW is on the road playing in tournaments all over the country. You can find him at most of the Carvana PPA Tour Stops. You can also find him playing in the Major League Pickleball events too which are always fun and exciting to watch!
Conclusion
Pickleball continues to grow in popularity and young players like JW Johnson having great success in the game are making it more and more appealing for others to join in the fun. We are excited to see what JW can accomplish in this great sport as he continues to improve his skills and experience in the game. The future of pickleball is bright as is the future of professional pickleball player JW Johnson! It will be exciting to watch what he can do as he continues to mature in the game. Stay tuned and be sure to follow JW on his social media channels!