Pickleball has quickly become one of the fastest-growing sports in America, and with good reason. It's a fun, fast-paced game that can be played and enjoyed by people of all ages and skill levels.
However, to truly excel at this sport requires dedication, hard work, and a true passion for the game. That's where Dylan Frazier comes in.
Dylan Frazier is a rising star in the world of professional pickleball. With his impressive skills on the court and unwavering dedication to the sport, he has quickly made a name for himself within the pickleball community.
In this blog post, we will explore Dylan's journey to becoming a professional pickleball player, his accomplishments thus far, and what sets him apart from other players in the game.
We are reader supported and as such may make a small commission at no expense to you by purchasing thru our links and we appreciate that!
The Early Years
Not too long ago, the name Dylan Frazier was only known in Ashland, Missouri – his hometown. But since taking up pickleball, Dylan has been on a meteoric rise through the ranks of the sport. In just a few short years, Dylan has gone from a small-town kid to one of the best players in all of pickleball.
Dylan Frazier grew up playing the usual sports like football, basketball, baseball, and soccer. However, it wasn't until 2016 that he found his true passion in life—pickleball.
During a trip to Florida to visit his grandparents and friends, Dylan's mom suggested they play a game of pickleball. They did, and Dylan loved it so much that he started playing in local clubs back home as soon as he got back.
In 2020, Dylan took his pickleball career to the next level by turning professional. His first pro tournament was doubles with his mom as his partner—talk about a dream team! In his first singles tournament, Dylan placed third overall. Not too shabby for a beginner pickleball player!
Dylan continues to impress fans everywhere with his skills on the court. He recently won a gold medal at the Vulcan Indoor Nationals in Men's doubles with his partner JW Johnson. 2023 is off to a great start for Dylan!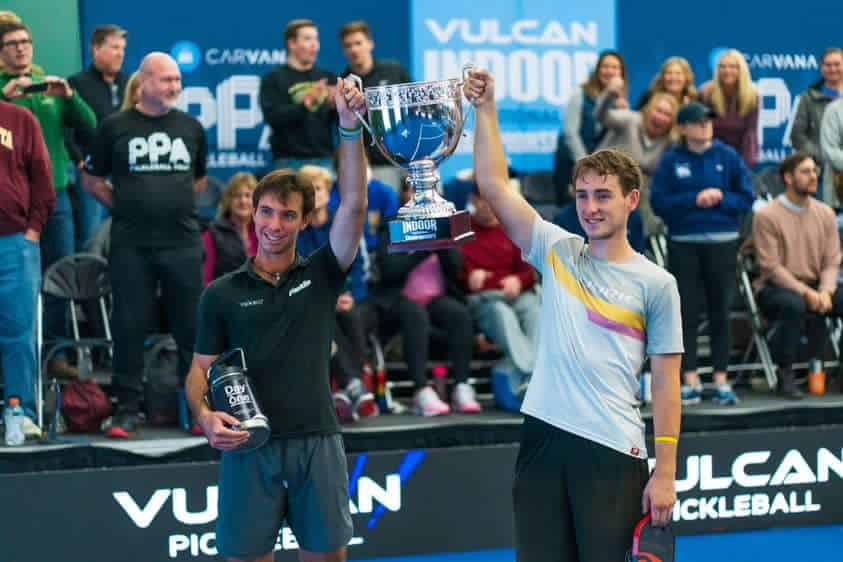 Where Can You Watch Dylan Play?
If you're interested in watching Dylan Frazier play, there are a few ways to catch him in action. He regularly travels around the country competing in events on the Professional Pickleball Association (PPA) tour, which features some of the best players in the world. You can find information on upcoming PPA tour events and how to watch them on their official website.
In addition to the PPA tour events, Dylan also participates in Major League Pickleball (MLP events), which showcase top-level pickleball competitions with a unique and exciting atmosphere. These events often feature live music, food vendors, and other entertainment alongside the matches. Keep an eye out for announcements about upcoming VIBE events where Dylan will be playing, and be sure to tune in or attend if you have the chance!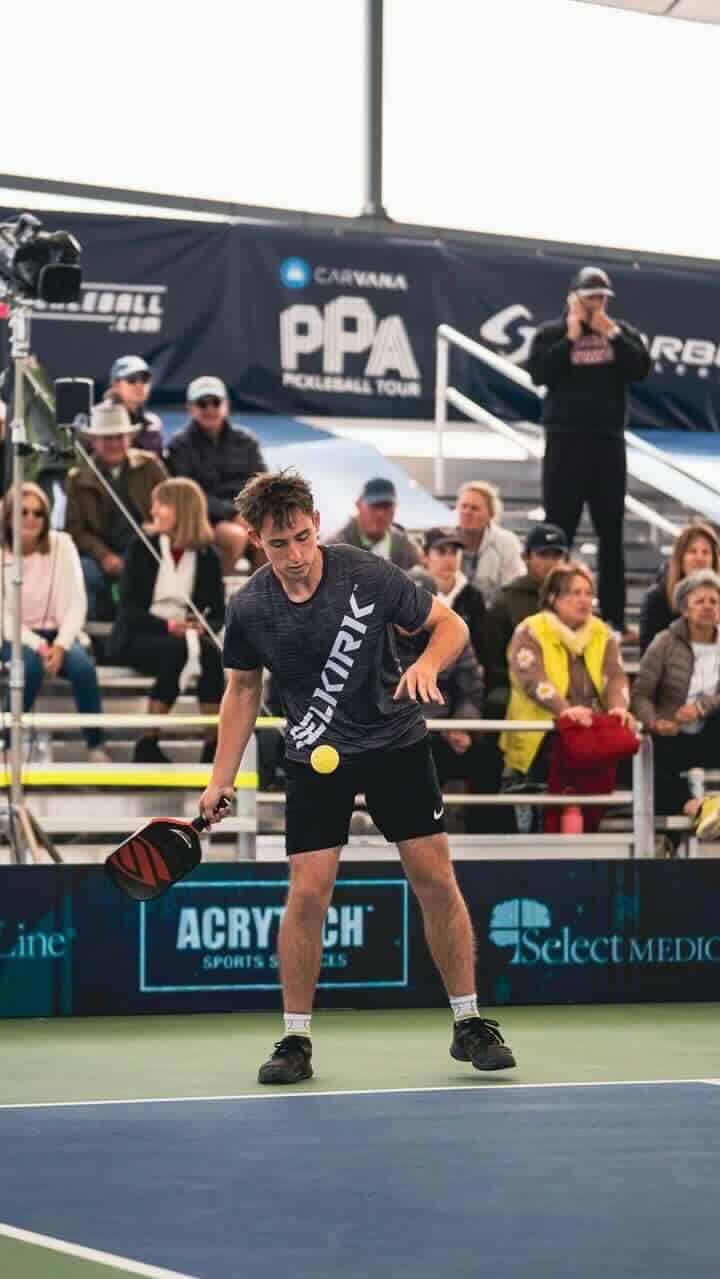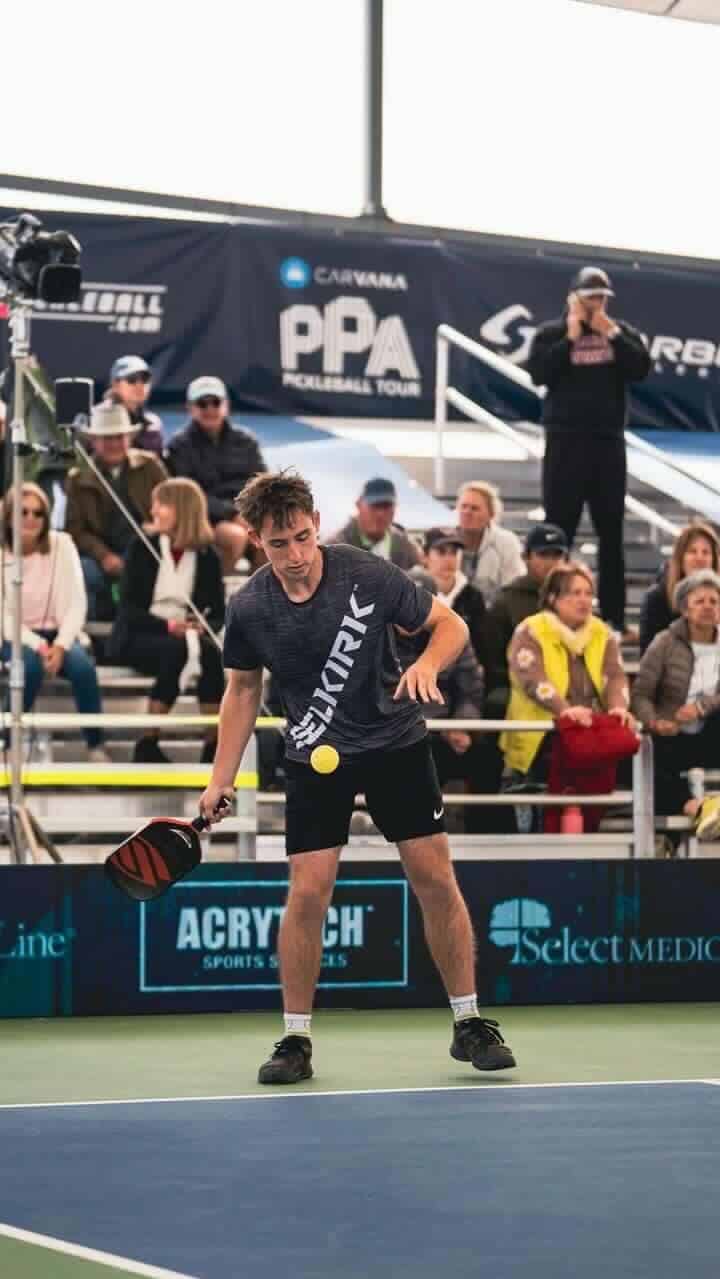 Dylan's Paddle Of Choice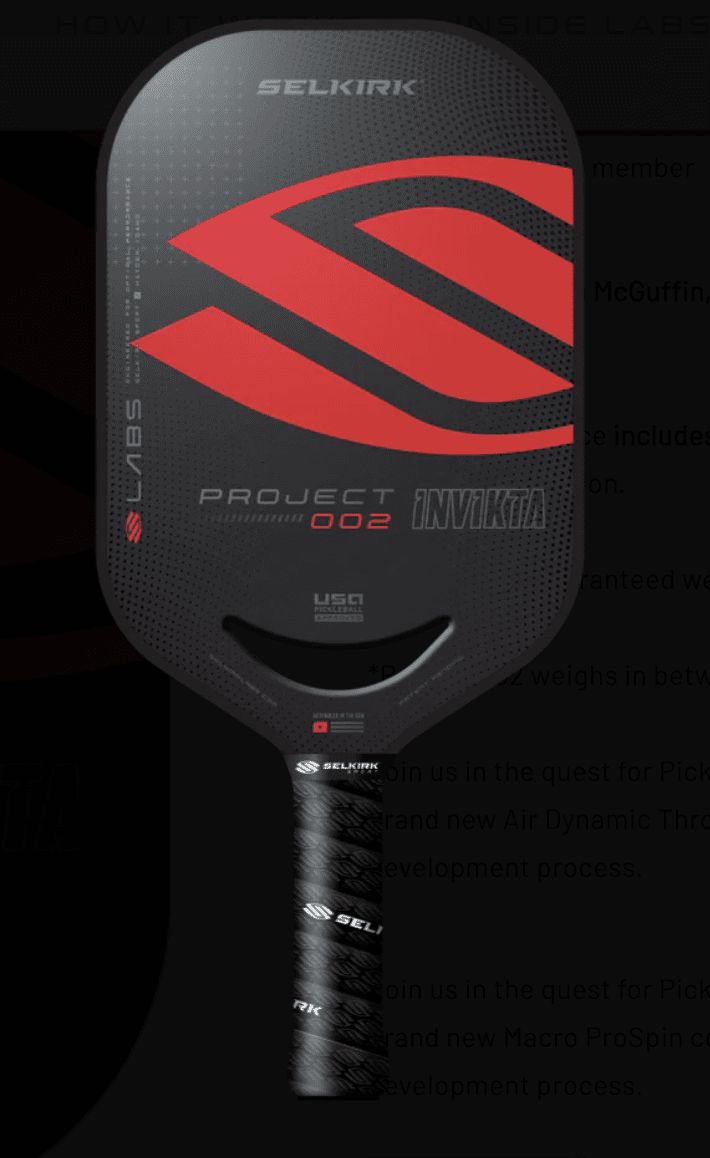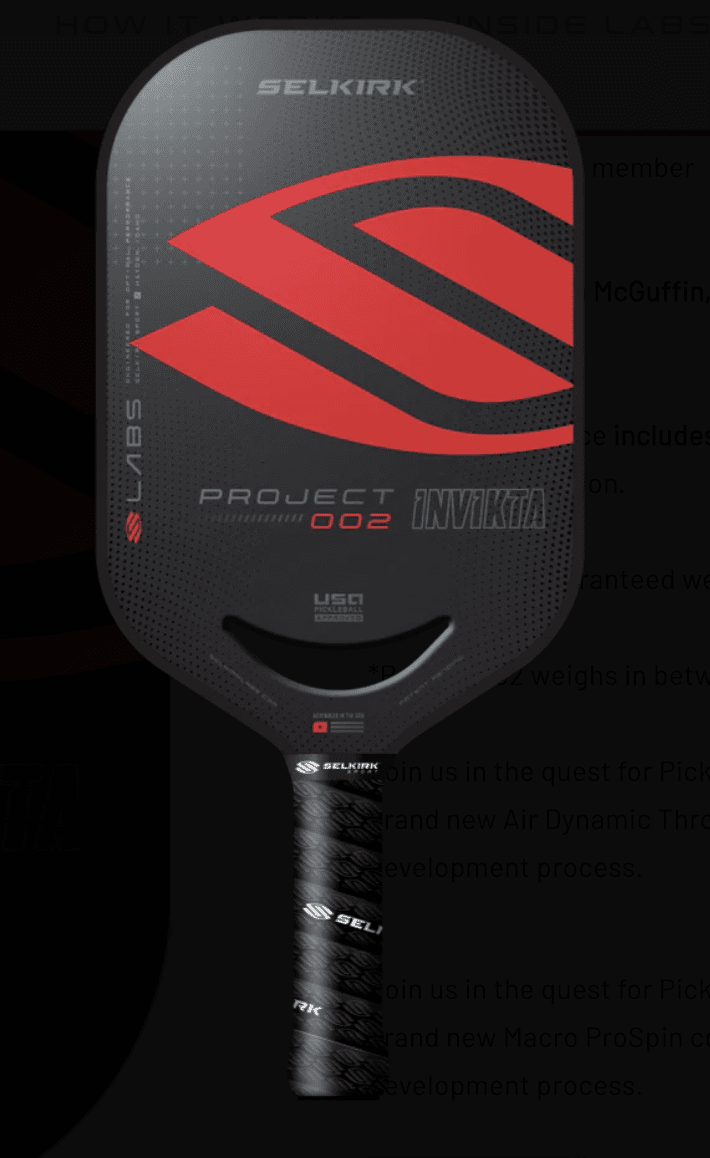 Dylan Frazier takes his equipment seriously, and that includes his choice of paddle. After much review and trying out various options, he has chosen the Selkirk Labs Project 002 as his paddle of choice. This paddle is designed with advanced materials and technology to provide players with maximum power, control, and precision on the court.
Dylan appreciates the balance that the Selkirk Labs Project 002 offers him on the court, allowing him to play with confidence no matter what type of shot he needs to make. He also appreciates the attention to detail that goes into every Selkirk paddle, ensuring that each one meets high standards for quality and performance.
Selkirk Labs paddles are not available to everyone. You need to apply to become a member to try out the latest technology they offer in paddles.
The paddle that would mirror this paddle that is available to the public is the Selkirk Power Air Epic paddle.
Click the button below for more info on the Selkirk Power Air Epic Paddle.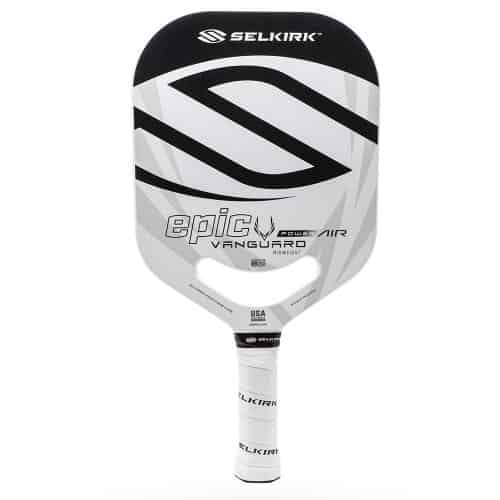 Future Plans For Dylan Frazier?
Dylan Frazier has made it clear that his ultimate goal is to become the best pickleball player in the world. To achieve this, he is constantly working to improve his skills, both on and off the court.
One aspect of Dylan's training regimen involves studying videos of other top players in the sport and analyzing their techniques and strategies. He also works closely with coaches and trainers to identify areas where he can improve and develop new skills.
In addition to his focus on the technical aspects of the game, Dylan also places a strong emphasis on mental preparation. He believes that having the right mindset is crucial for success in high-pressure situations and tournaments, and he works hard to cultivate a positive attitude both on and off the court.
Looking ahead, Dylan is excited about the future of pickleball and hopes to play a key role in advancing the sport. He plans to continue competing at the highest levels of competition while also serving as an ambassador for pickleball around the world.
Despite facing tough competition from other talented players, Dylan remains committed to his goal of becoming the best in the world. With his dedication, skill, and passion for pickleball, there's no doubt that he has what it takes to reach new heights in this exciting sport.
Conclusion
In conclusion, Dylan Frazier is a rising star in the world of professional pickleball. His dedication to the sport, combined with his natural talent and relentless work ethic, have made him one of the most exciting players to watch on the court.
As he continues to compete at the highest levels of competition and strive towards his goal of becoming the best in the world, Dylan serves as an inspiration to aspiring pickleball players everywhere. His commitment to excellence both on and off the court is a testament to what can be achieved through hard work and passion.
We look forward to watching Dylan's career continue to flourish in the years ahead, and we have no doubt that he will continue to make waves in the world of professional pickleball. With his talent, drive, and determination, there's no telling how far he can go.