Got a pickleball addict in your life and looking for the best pickleball gifts? You've come to the right place!
We've put together a list of 27 of the best pickleball gifts that are sure to please.
From practical items like bags, balls, and glasses to fun and unique items like cute key chains and hair ties, there's something for everyone. With so many options, you're sure to find just what they need. So give them some fun and useful gifts and watch their smile grow!
Happy shopping!
We are reader supported and as such may make a small commission at no expense to you by purchasing thru our links and we appreciate it! See our disclaimer.
What Are The Best Pickleball Gifts?
Here is our pickleball gift guide:
1. History of Pickleball Book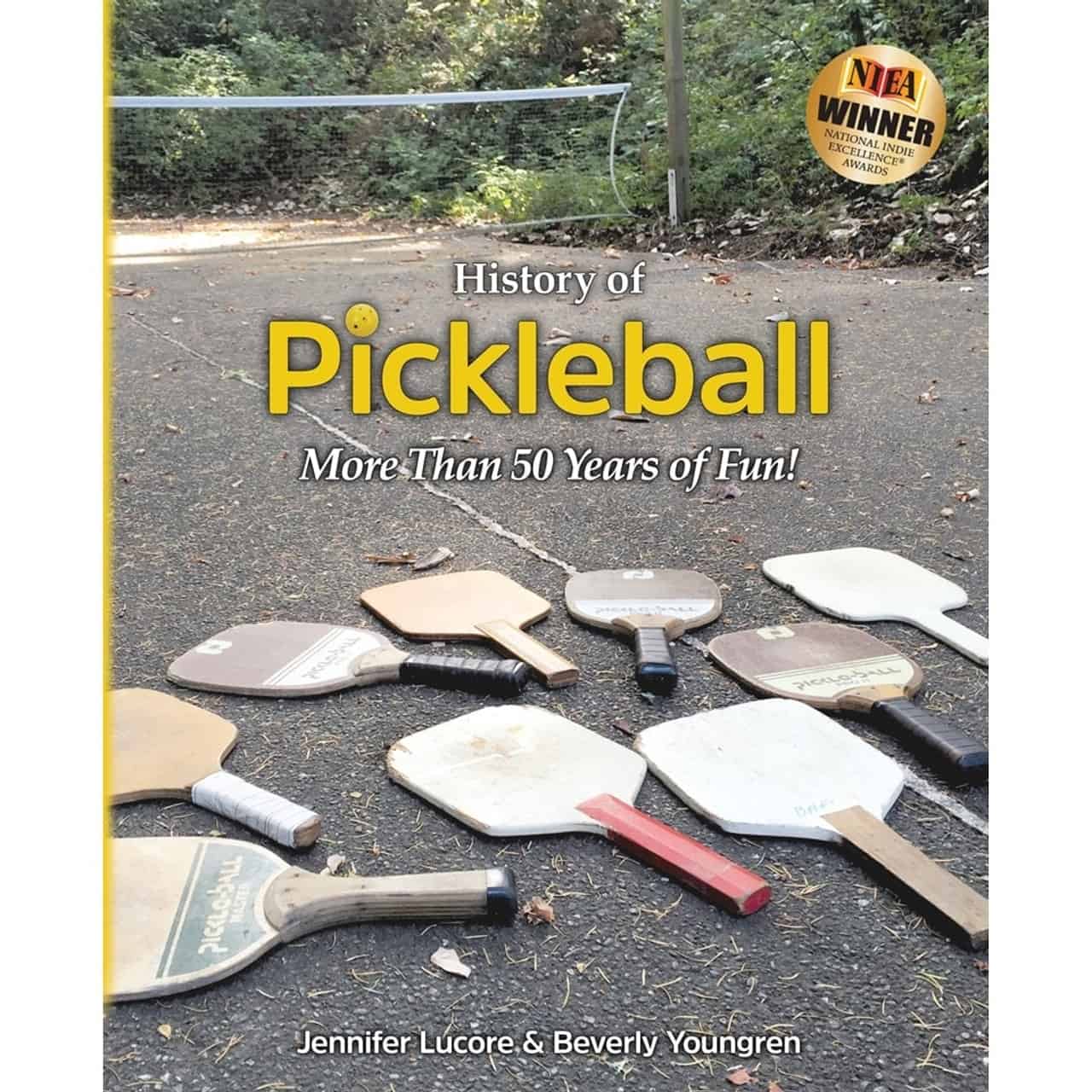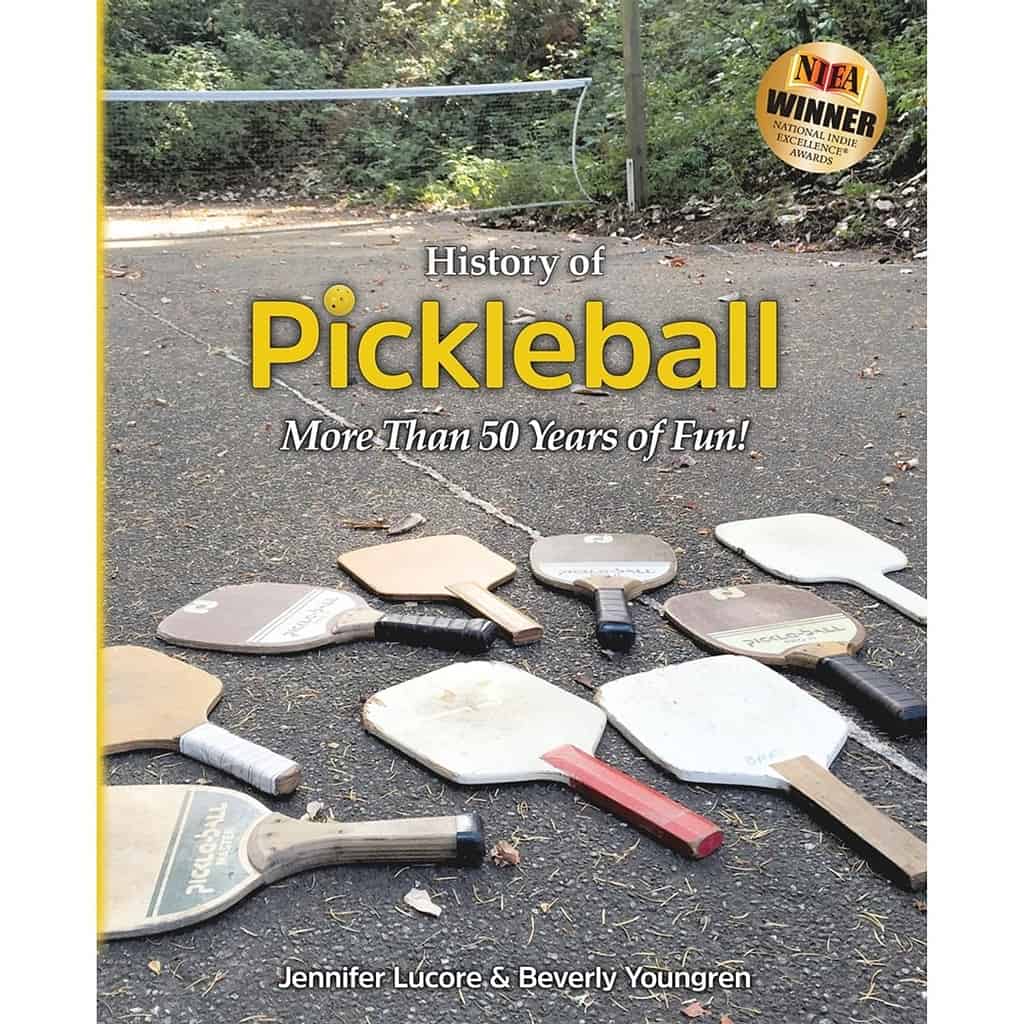 History of Pickleball: More Than 50 Years of Fun! What a great pickleball gift! It is the first book to document the rise of pickleball from a family game to America's fastest-growing sport. Written by top player Jennifer Lucore and her mother Beverly Youngren, the book provides an in-depth look at pickleball's origins on Bainbridge Island, its hotly debated name, the development of the USAPA, pickleball pioneers, and much more. With its helpful commentary and intriguing accounts, this is a must-have pickleball gift for all those who are passionate about pickleball.
2. Pickleball Trivia Game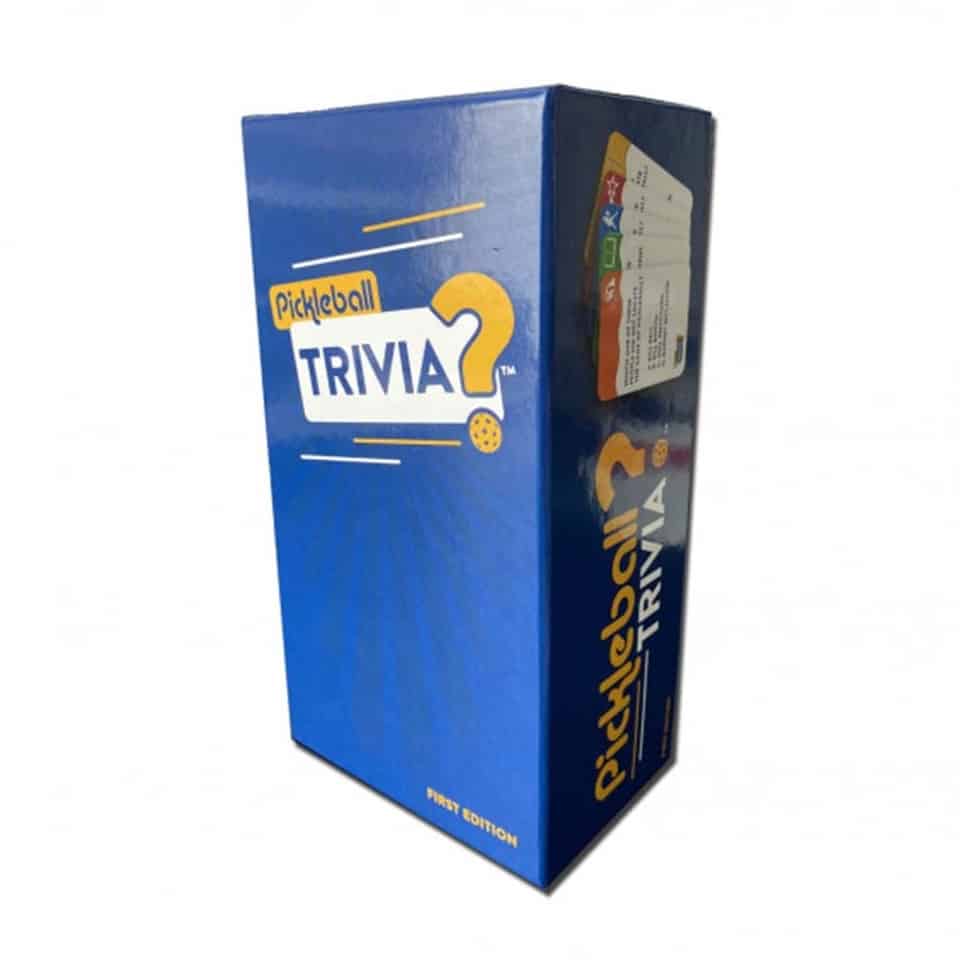 The Pickleball Trivia Game – a great gift! The card-based game features five different categories – history, players, tournaments, rules, and a wildcard. Each box includes an instruction manual, score pad, one-minute timer, die, and 500 total cards. 96 standard cards and 4 wildcards per topic provide plenty of challenges to test your pickleball knowledge and skills. With this game, you can prove yourself a pickleball pro and enjoy hours of quality time together.
3. Pickleball T Shirts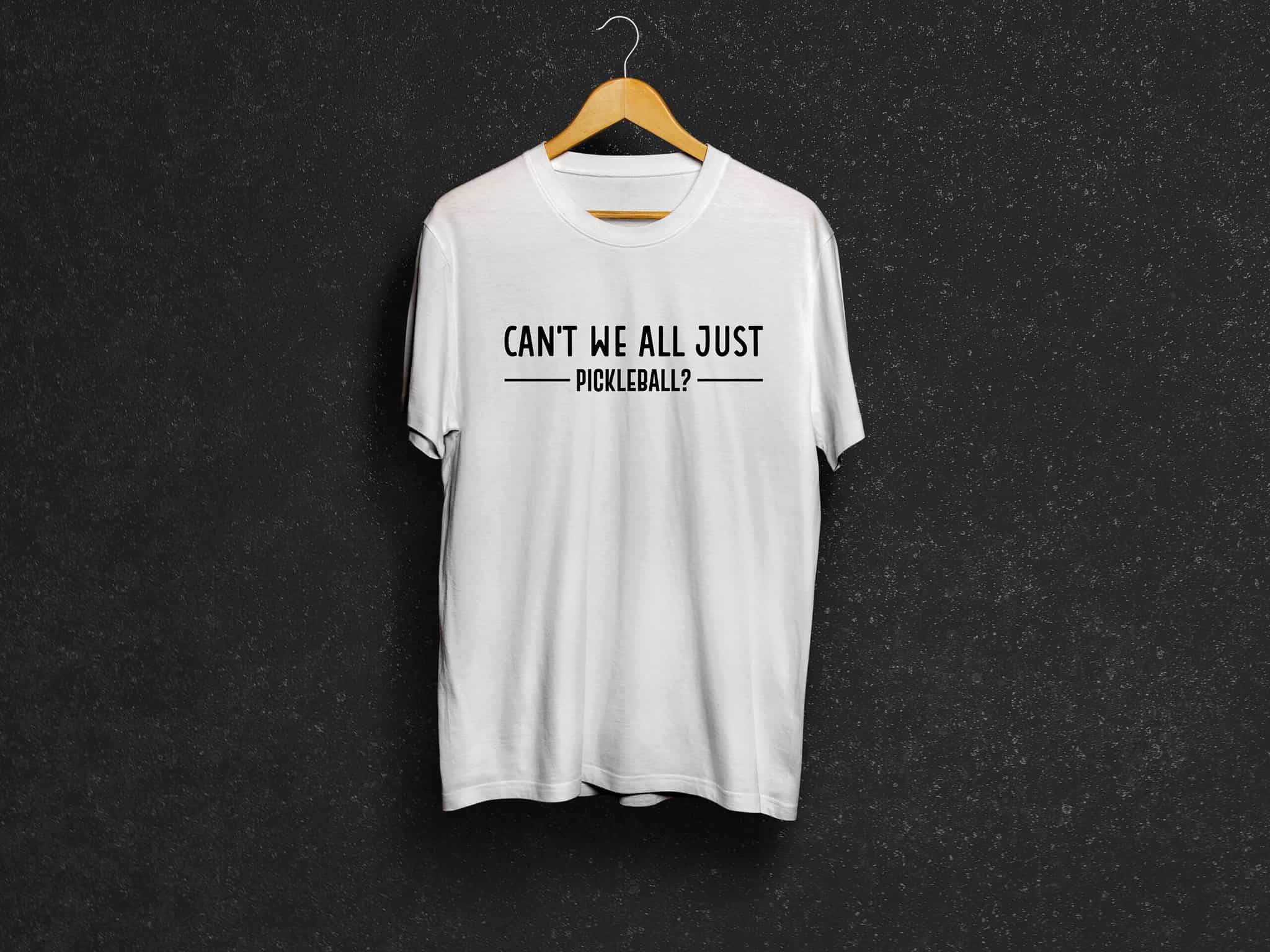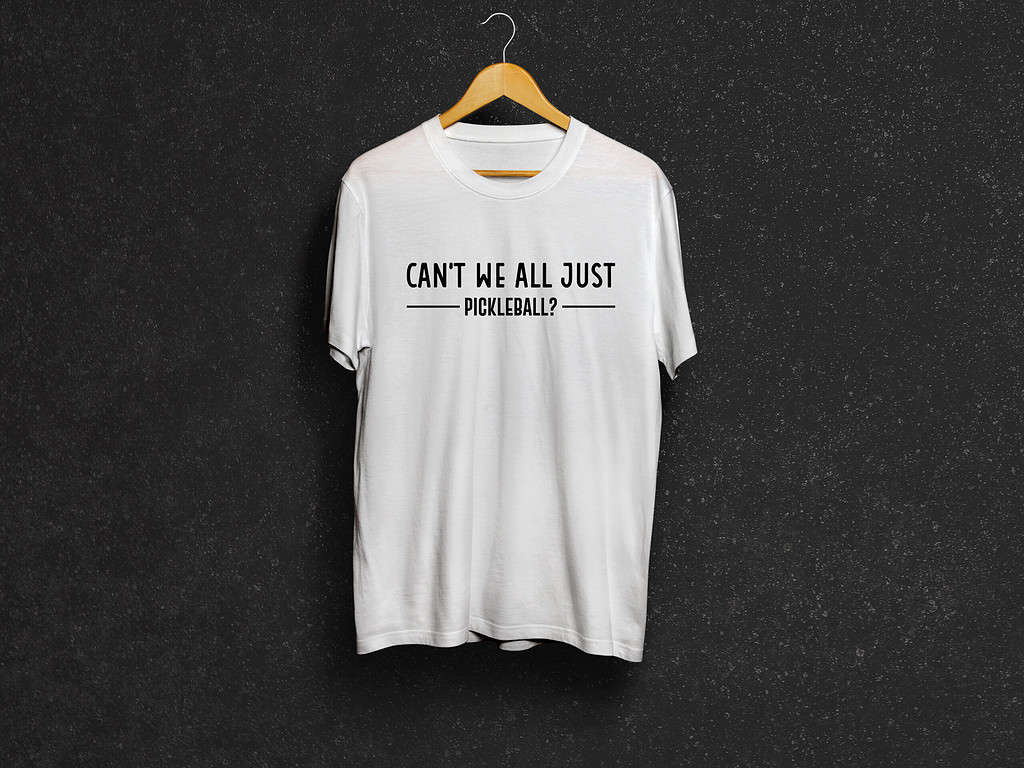 Fun Pickleball T Shirts are one of those great pickleball gift ideas that they will certainly love! Add some style and flair to their pickleball game on and off the court with a new pickleball t-shirt!
4. Pickleball Key Chain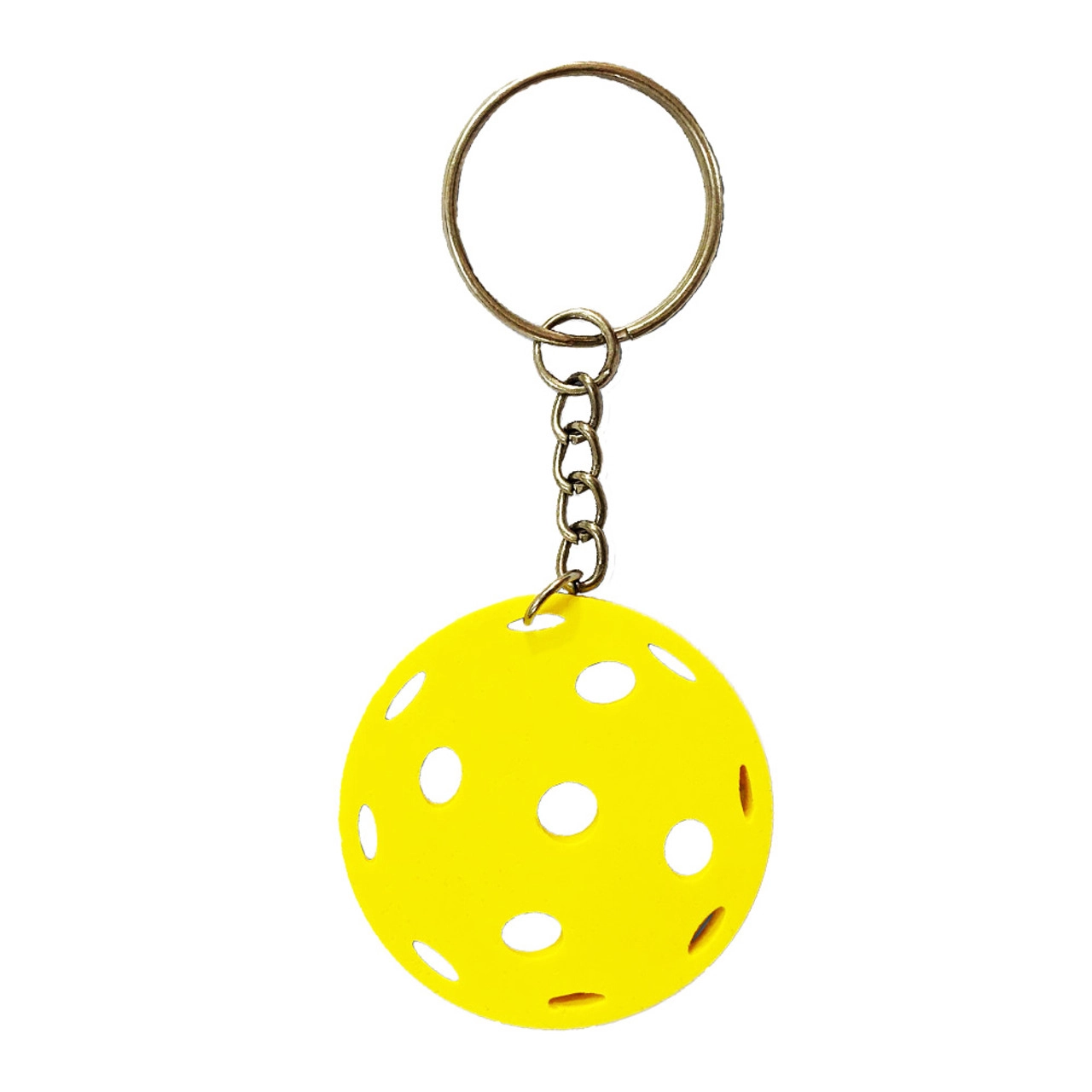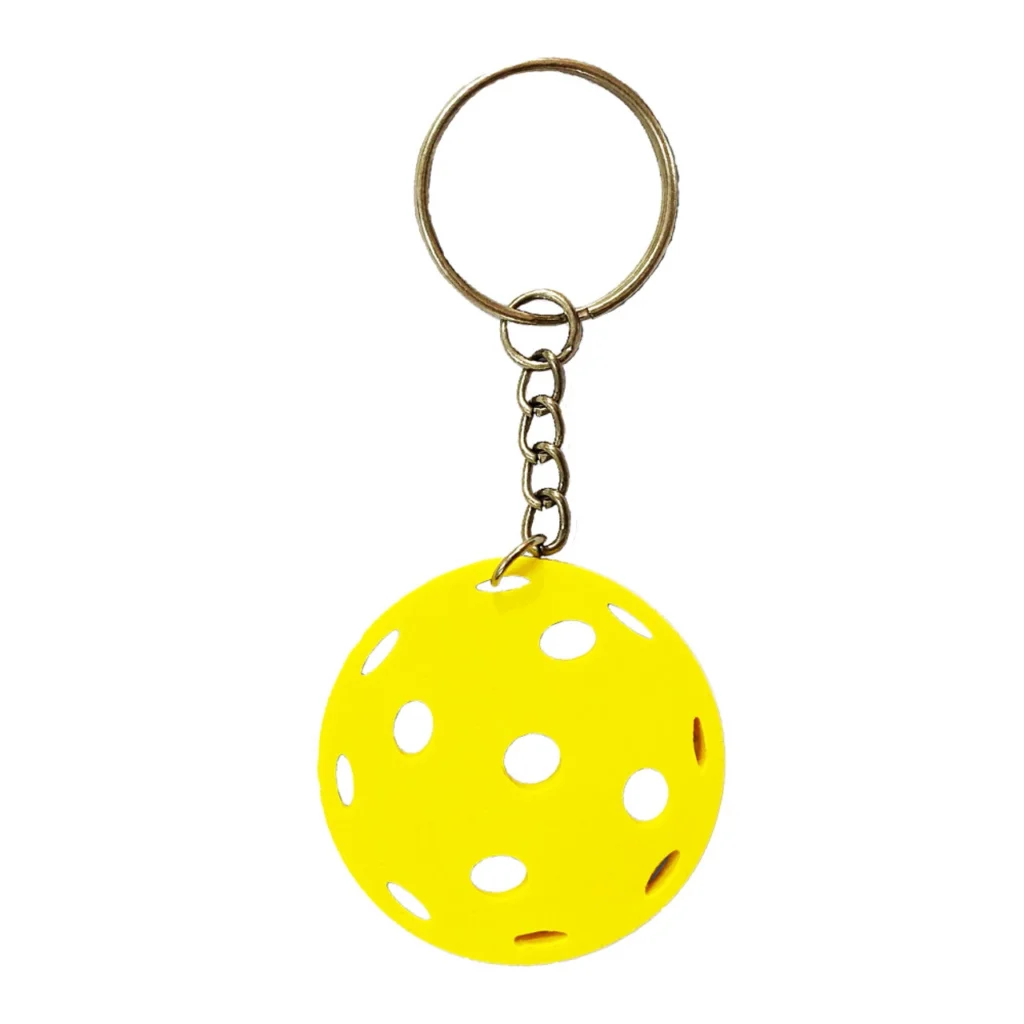 The Pickleball Ball Keychain is the perfect gift to help your player easily spot and identify their keys with its bright, eye-catching design. They can also attach it as a fun zipper pull on jackets, duffels, or backpacks for an extra dash of style.
5. Pickleball Hair Ties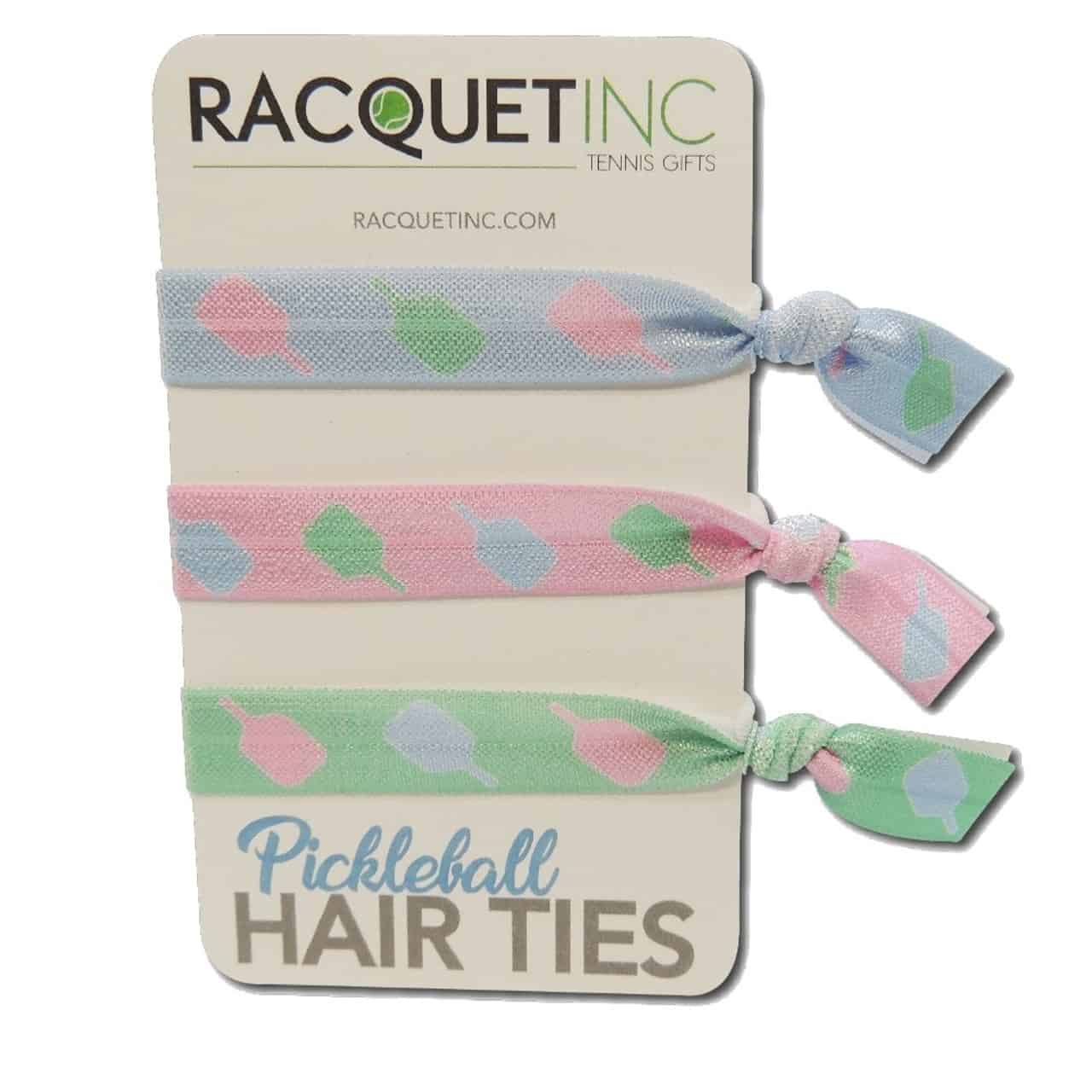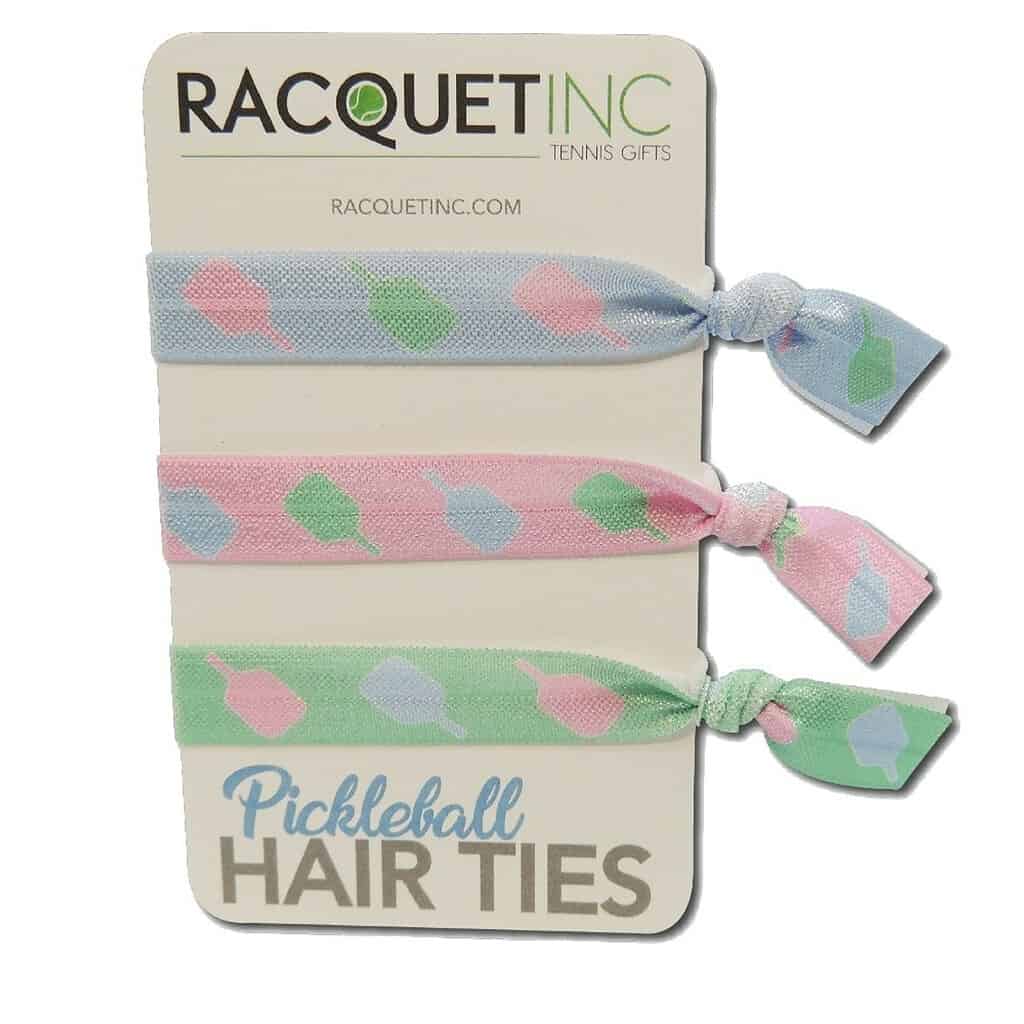 Keep your hair out of your face during matches with these Pickleball Hair Ties. Made from soft elastic, the bands keep hair in a ponytail without damage or breakage. Coming with three ties in various colors and designs, the ties are knotty on one end and smooth on the other. Not only can they be used to keep your hair back while playing, but they also make great bracelets for a makeshift accessory. Get ready to play pickleball with style or be ready for that post game victory photo!
6. HEAD Xtreme Soft Pickleball Over Grips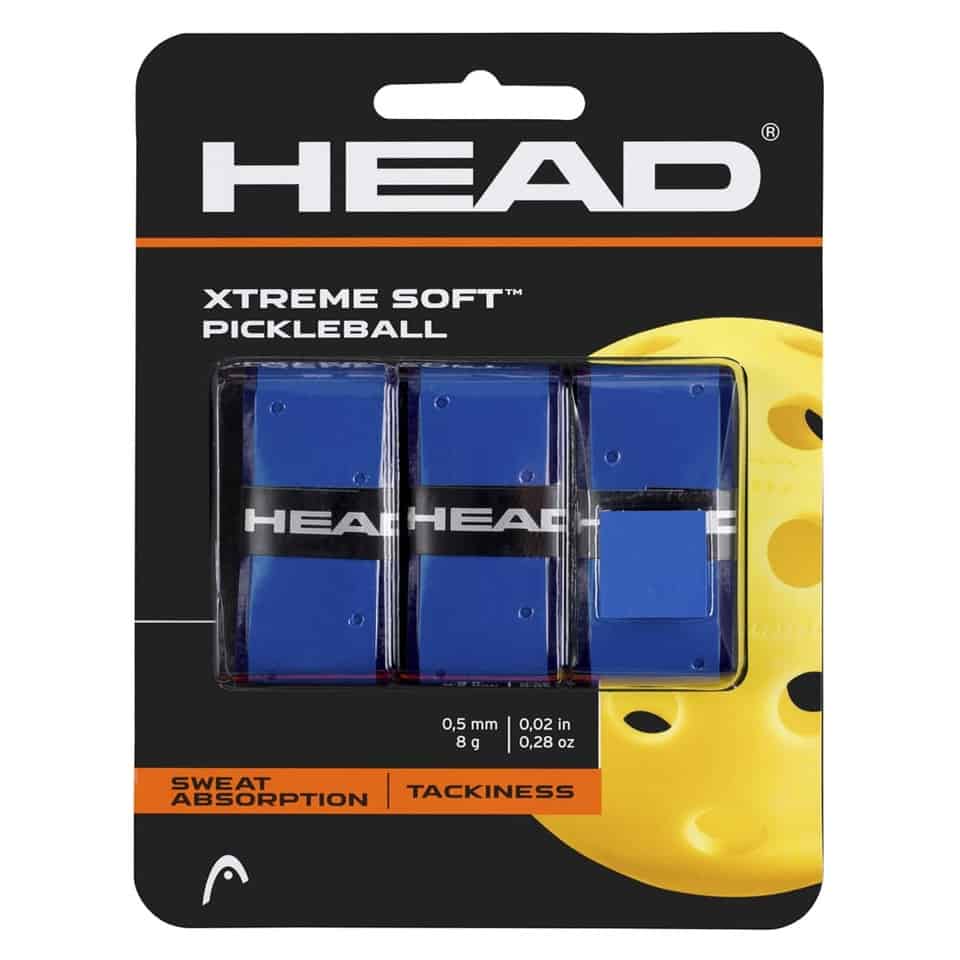 The HEAD Xtreme Soft Pickleball Over Grip is designed to provide a firm yet soft grip on your paddle, giving you more control and confidence during gameplay. The pack of three includes small perforations that allow sweat to filter away from the skin without compromising the sense of touch or contact. All of this results in long-lasting tackiness and sweat absorption that will help you stay focused on your performance instead of worrying about losing your paddle!
7. Selkirk Tacky Grip Towel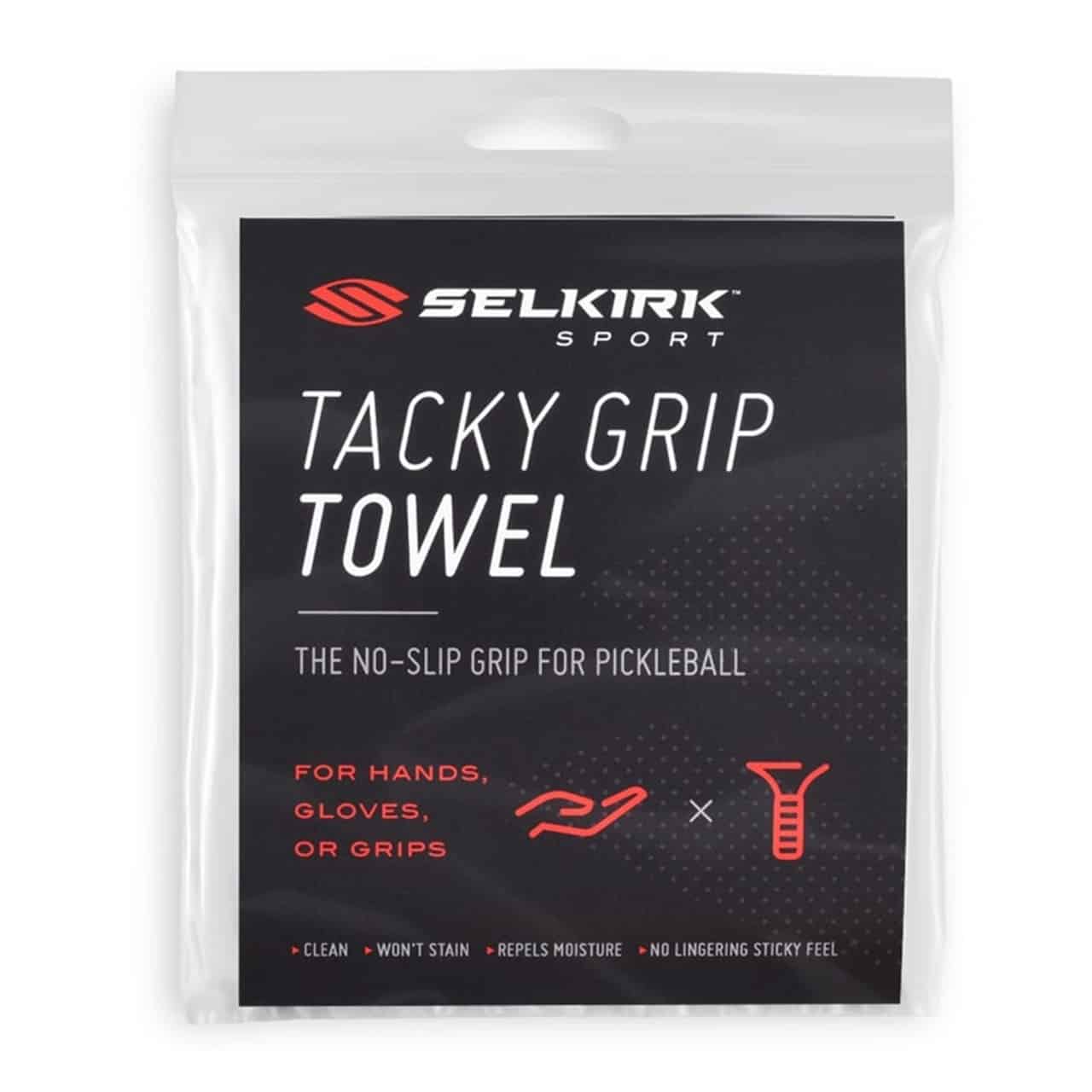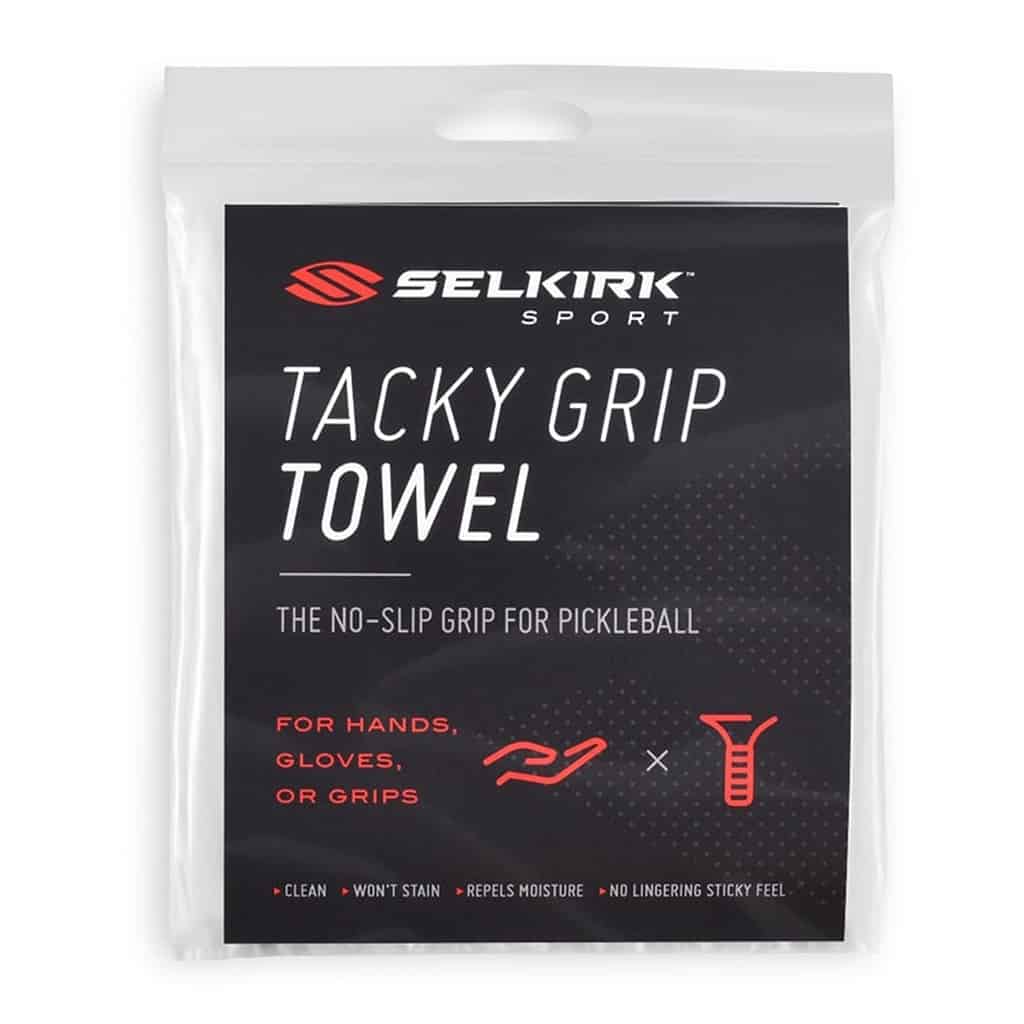 Improve your grip on your paddle with the Selkirk Tacky Towel! This non-toxic formula adds tackiness to give you more control and repels moisture from your hands. With just a few rubs of the towel, you can achieve a solid grip for any condition, without feeling overly sticky or leaving a frustrating residue behind! A practical pickleball gift that will help improve their game!
8. Paddle Cleanse Kit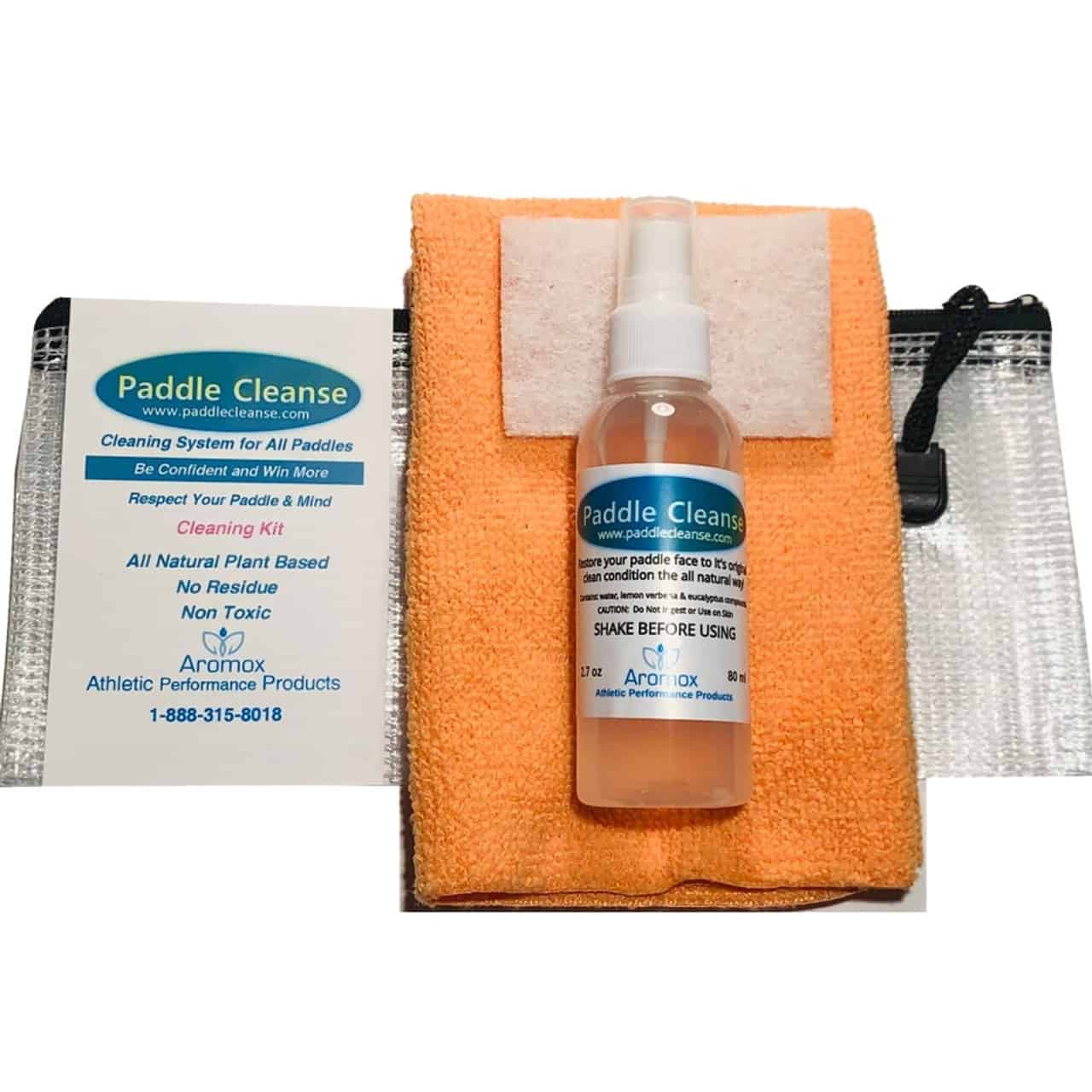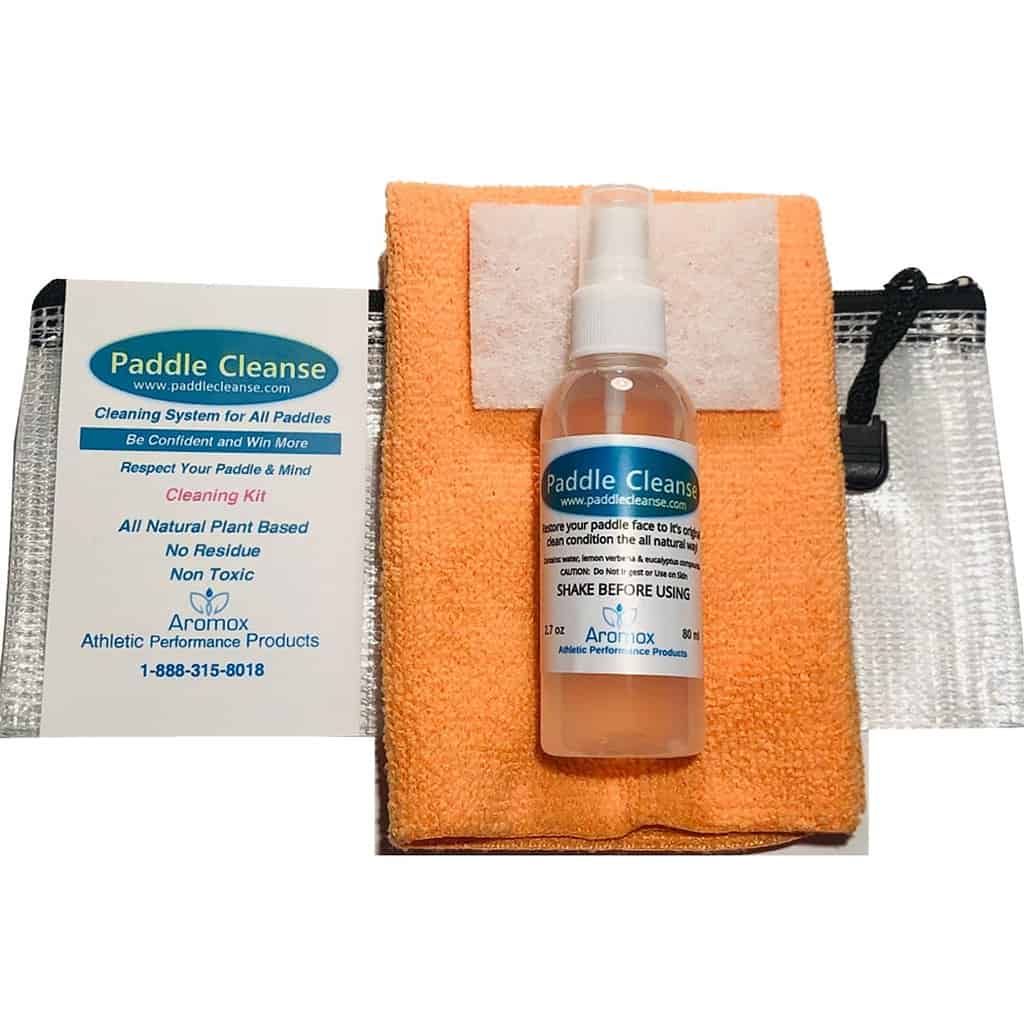 Keep your pickleball paddles in top condition with the Paddle Cleanse Kit! This kit helps remove dirt, dust, oil, sweat, and other common contaminants that can compromise a paddle's performance. With USAPA guidelines in mind, this kit provides everything you need to keep your paddle like new: a cleansing spray, microfiber towel, scrub pad for stubborn stains, carry bag, and instructions. Make sure your paddle lasts longer with the Paddle Cleanse Kit!
9. Ball Belt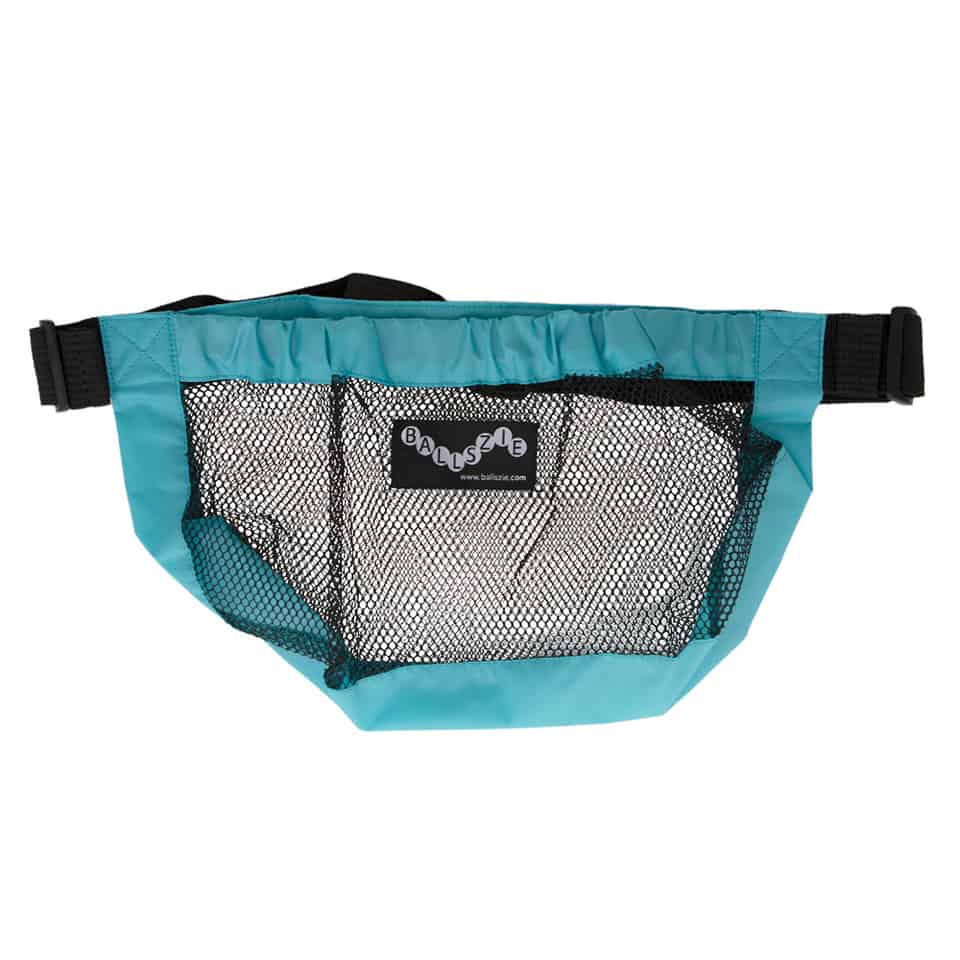 The Ballszie Pickleball Holder is designed to hold up to 8 pickleballs in an adjustable pouch. This lightweight mesh fabric holder replaces bulky pockets and shirts while helping pickleball lovers keep track of their balls with ease. Ideal for pickleball players, referees, trainers, and practice sessions alike, the Ballszie Pickleball Holder is the perfect solution for keeping their game going.
10. Outdoor Pickleball Ball Sampler Pack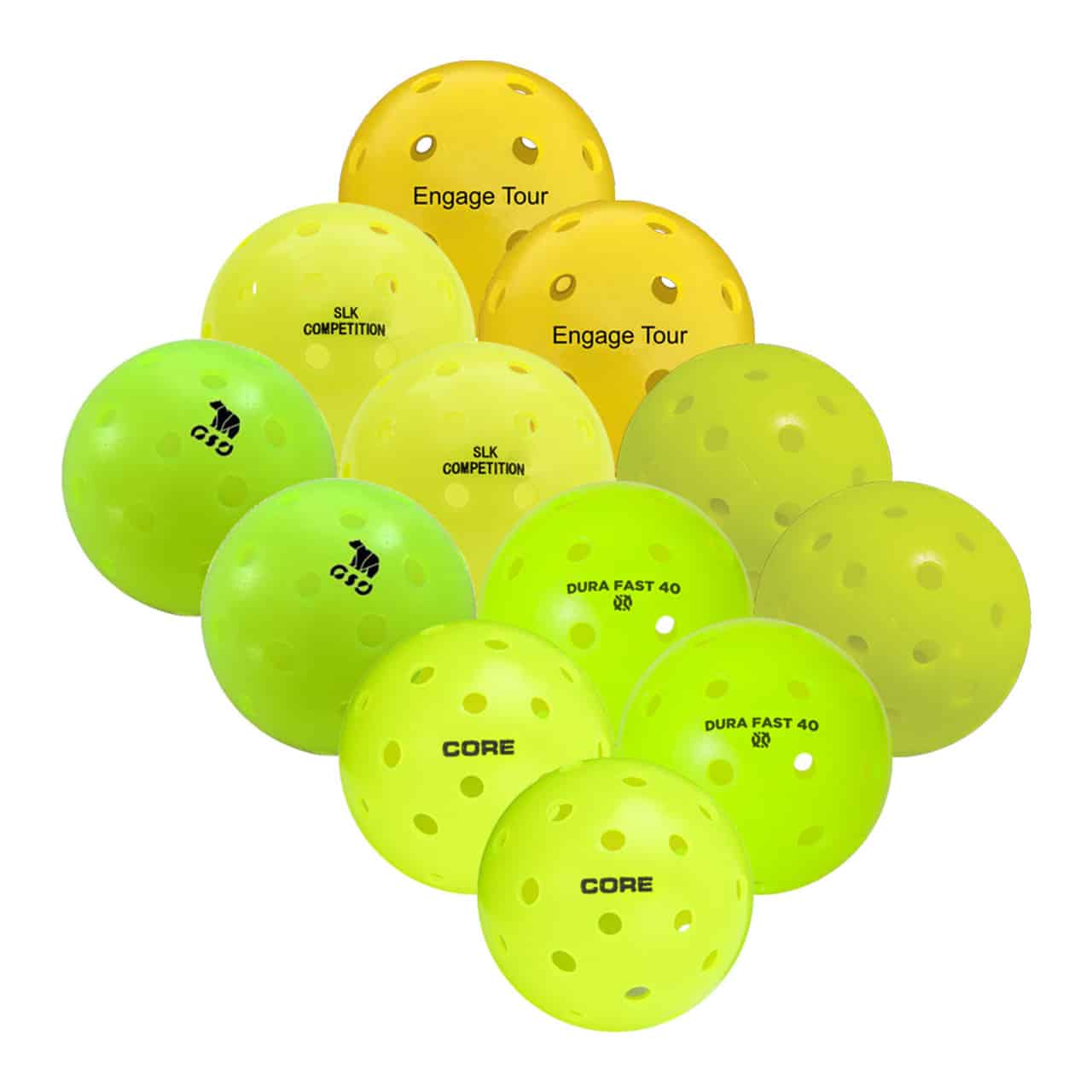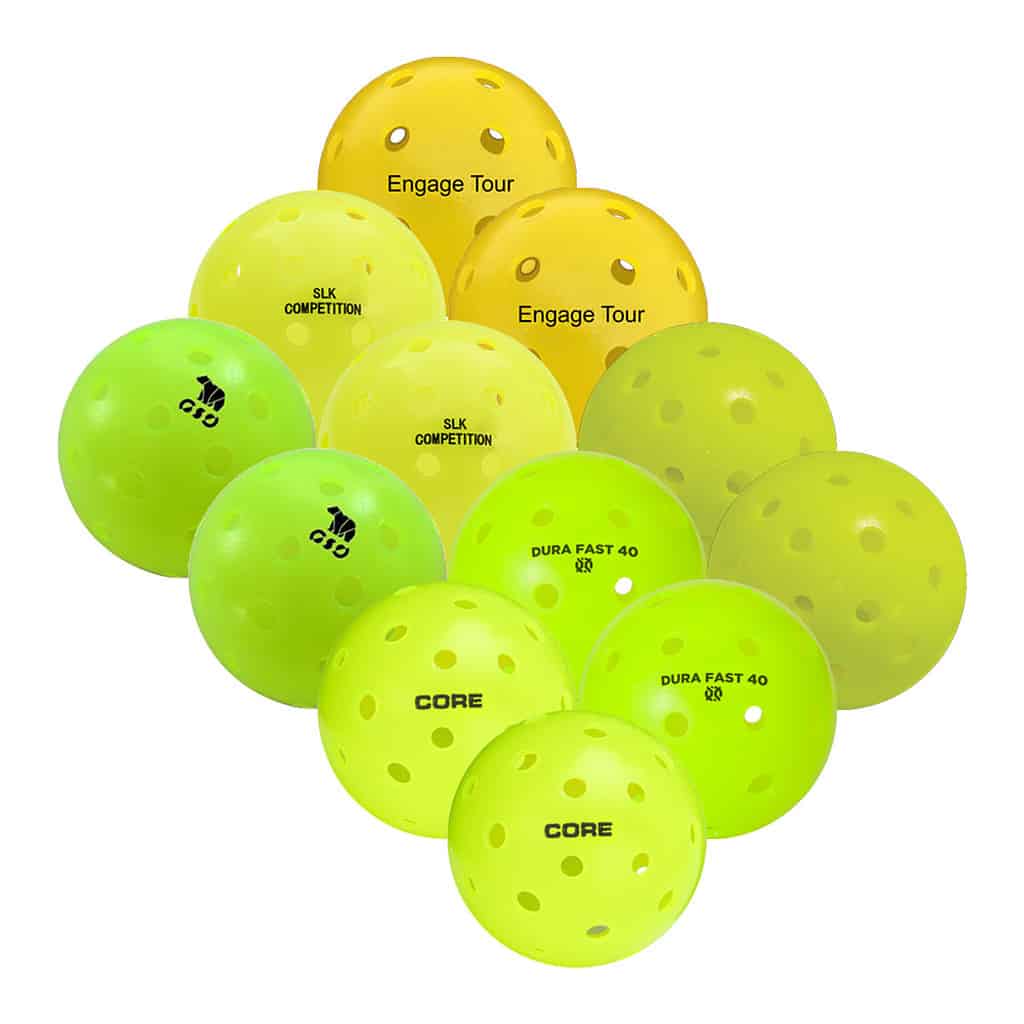 The Outdoor Balls Sampler Pack is the perfect pickleball gift for those who want to test out a variety of pickleballs before committing to a larger purchase. All the balls in the pack meet USA Pickleball requirements, making them suitable for both recreational and competitive play. With this sampler, you can get an understanding of how different brands perform under your own playing conditions – so you can choose the perfect one or mix-and-match depending on your needs! Check out our review of the best pickleball balls to help you decide!
11. Pickleball Caddy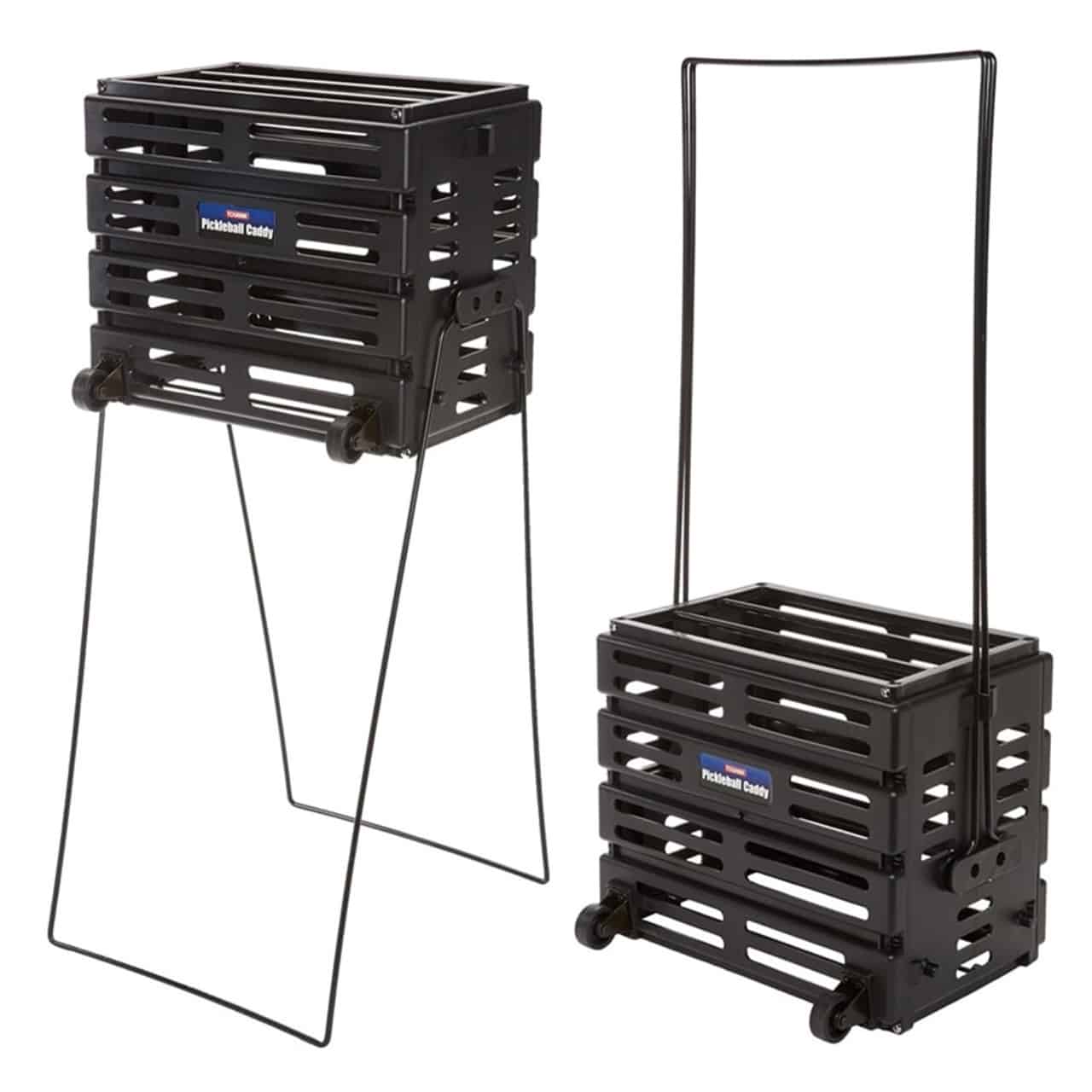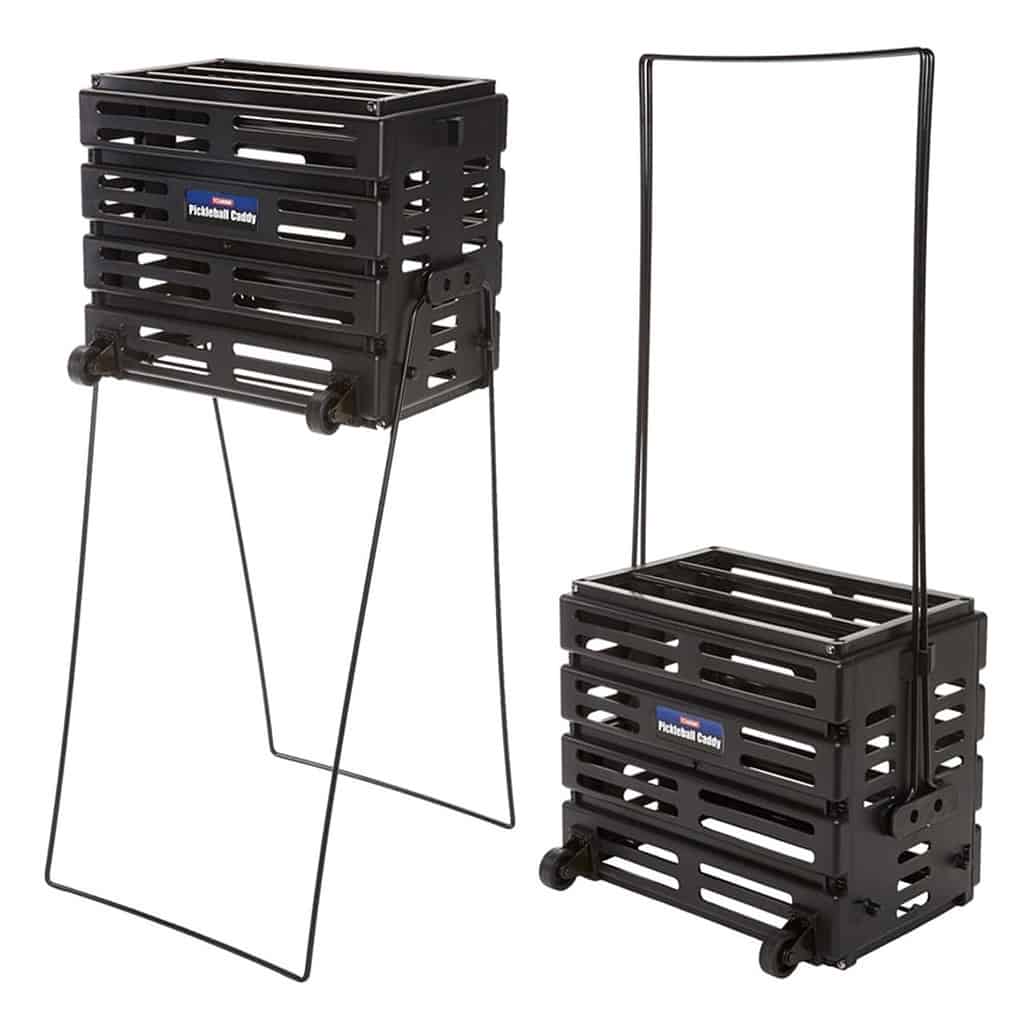 The Deluxe Pickleball Caddy with Wheels is the perfect pickleball gift for managing large quantities of pickleballs on the court. It features a basket that holds up to 48 balls, two rods that are specifically designed to fit pickleball dimensions so that balls won't slip back out, and an extended 33-inch handle for easy transport! Additionally, it has flip-down legs which keep the basket upright when standing.
12. Pickleball Machine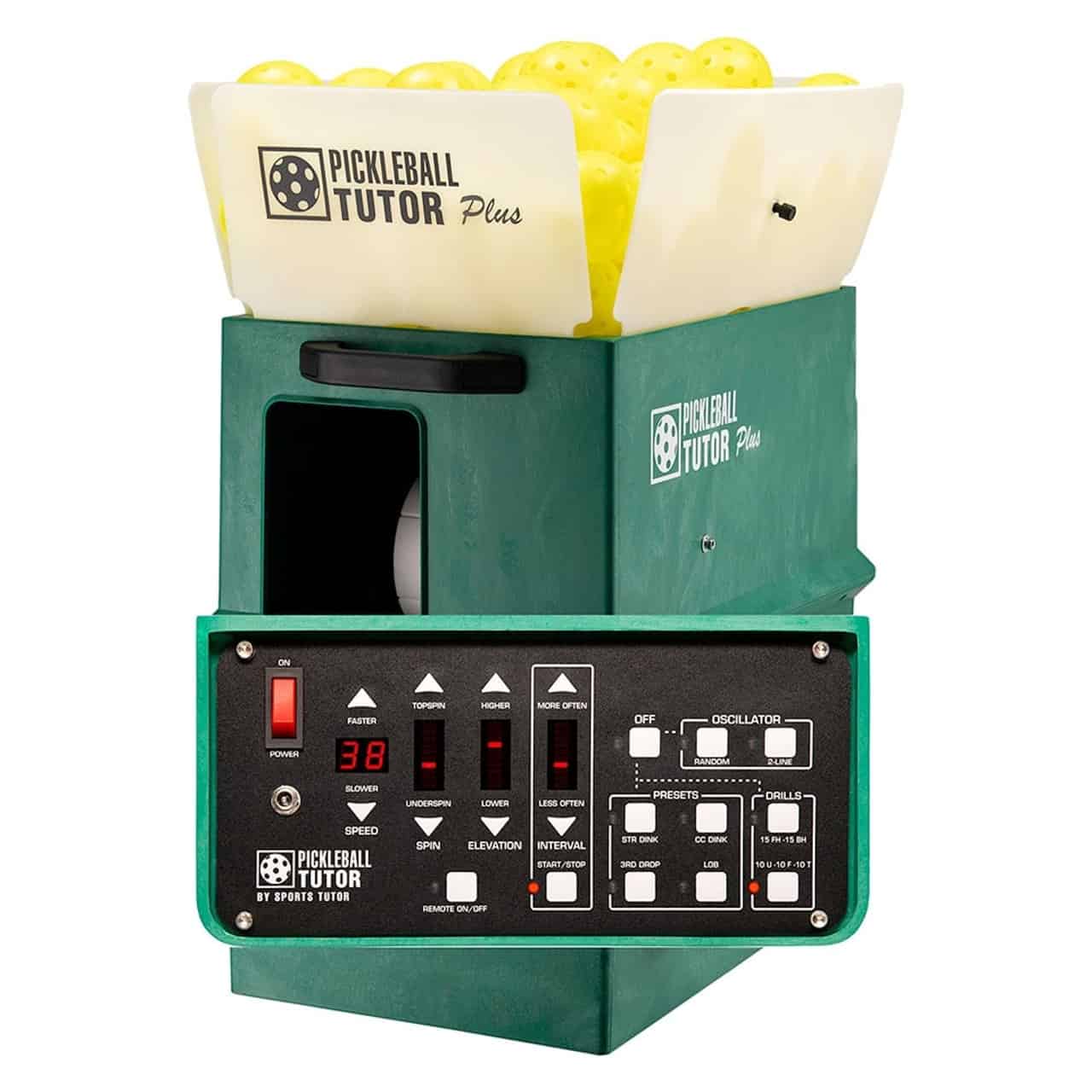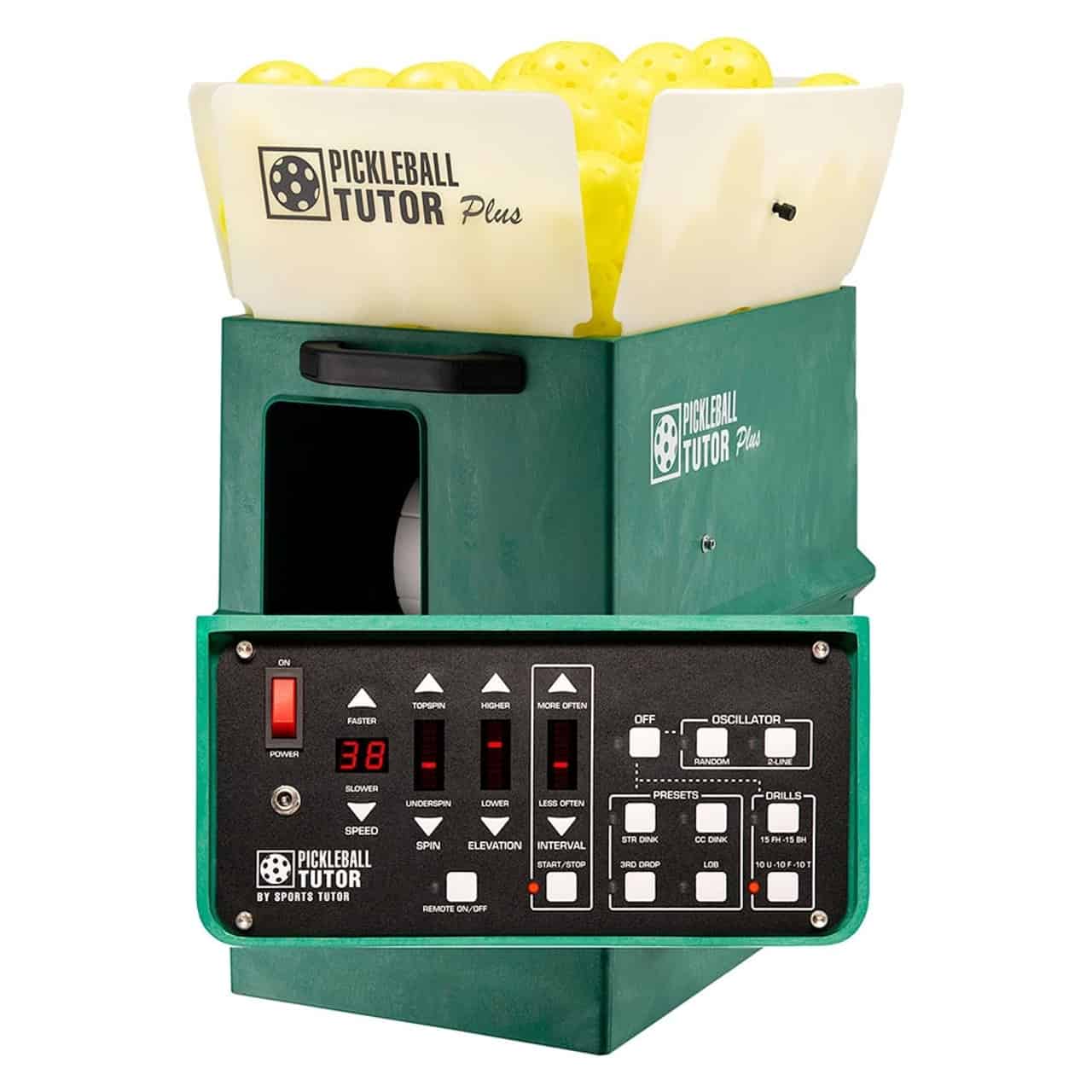 A pickleball ball machine is one of those pickleball gifts for the serious players in your life! This is the ultimate practice companion to help your pickleball lover improve their game and practice whenever they want! Check out our review of the best pickleball ball machines!
13. PIckleball Bag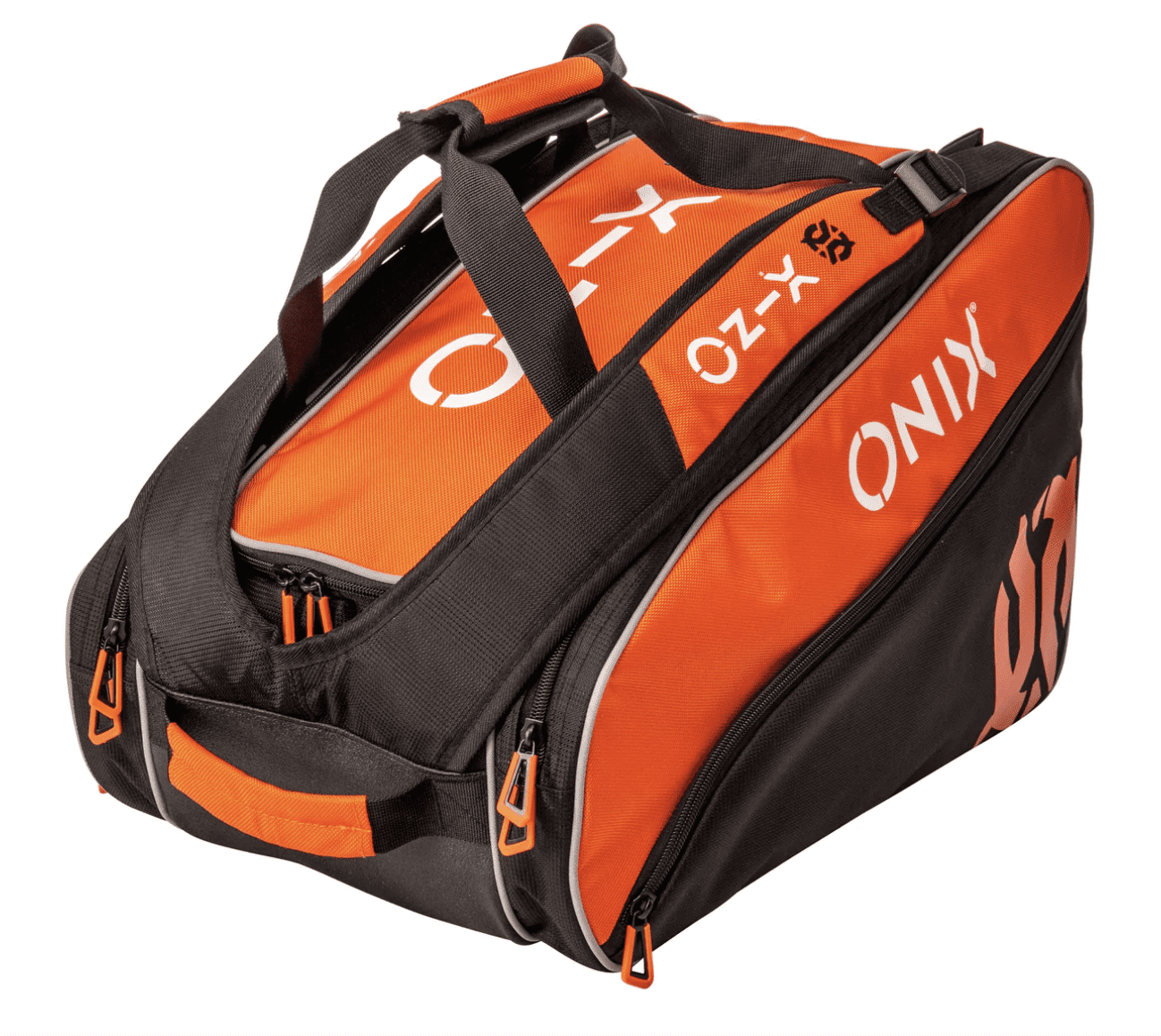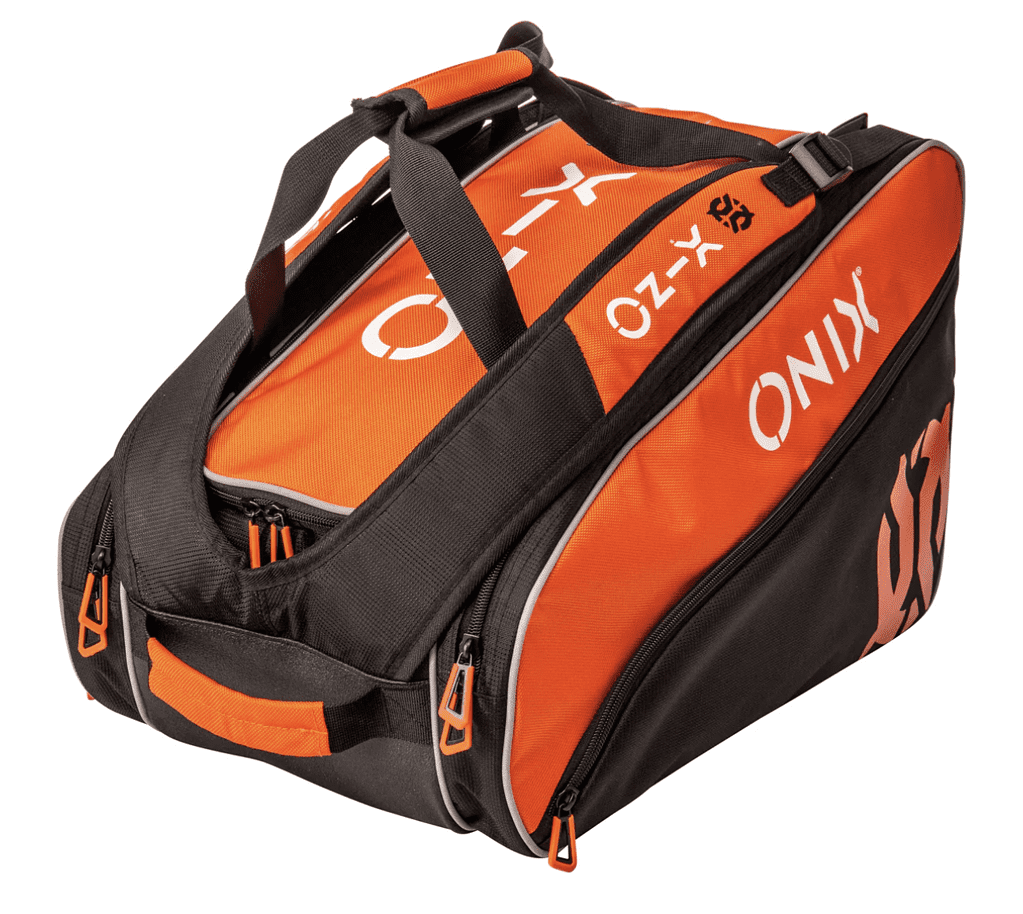 They've got the latest and greatest pickleball paddle. The coolest and trendiest pickleball apparel. They even got those new shoes. They are ready to go! Now they just need something to carry all their stuff in! That's where the pickleball bag comes in! Looking for a bag for the lady in your life? we have the best for ladies listed here.
14. Pickleball Paddle Cover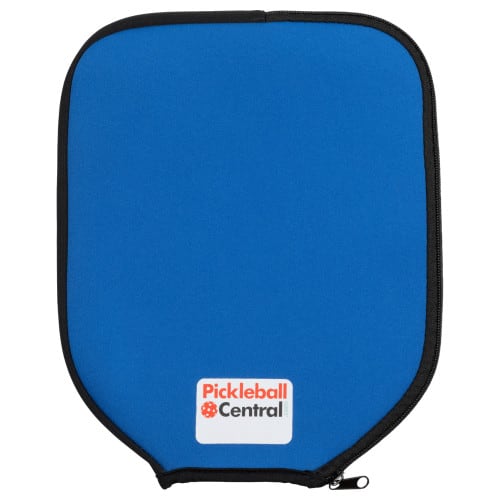 You need to protect that expensive pickleball paddle so this is a smart pickleball gift! This paddle cover comes in five different colors: gray, royal blue, lime, pink, and rose with a black accent edge on one side for easy removal of the paddle when it's time to play.
15. Pickleball Ball Collector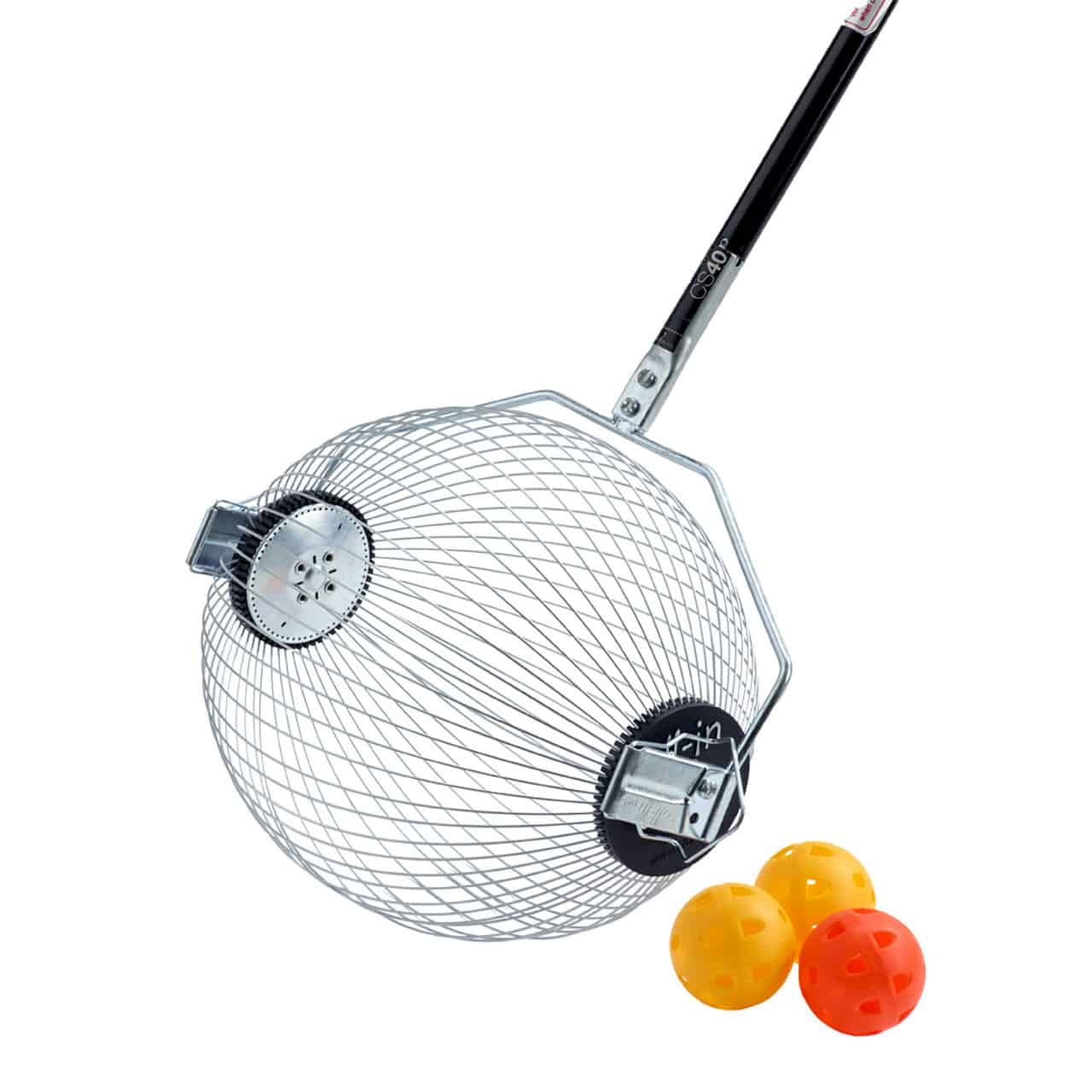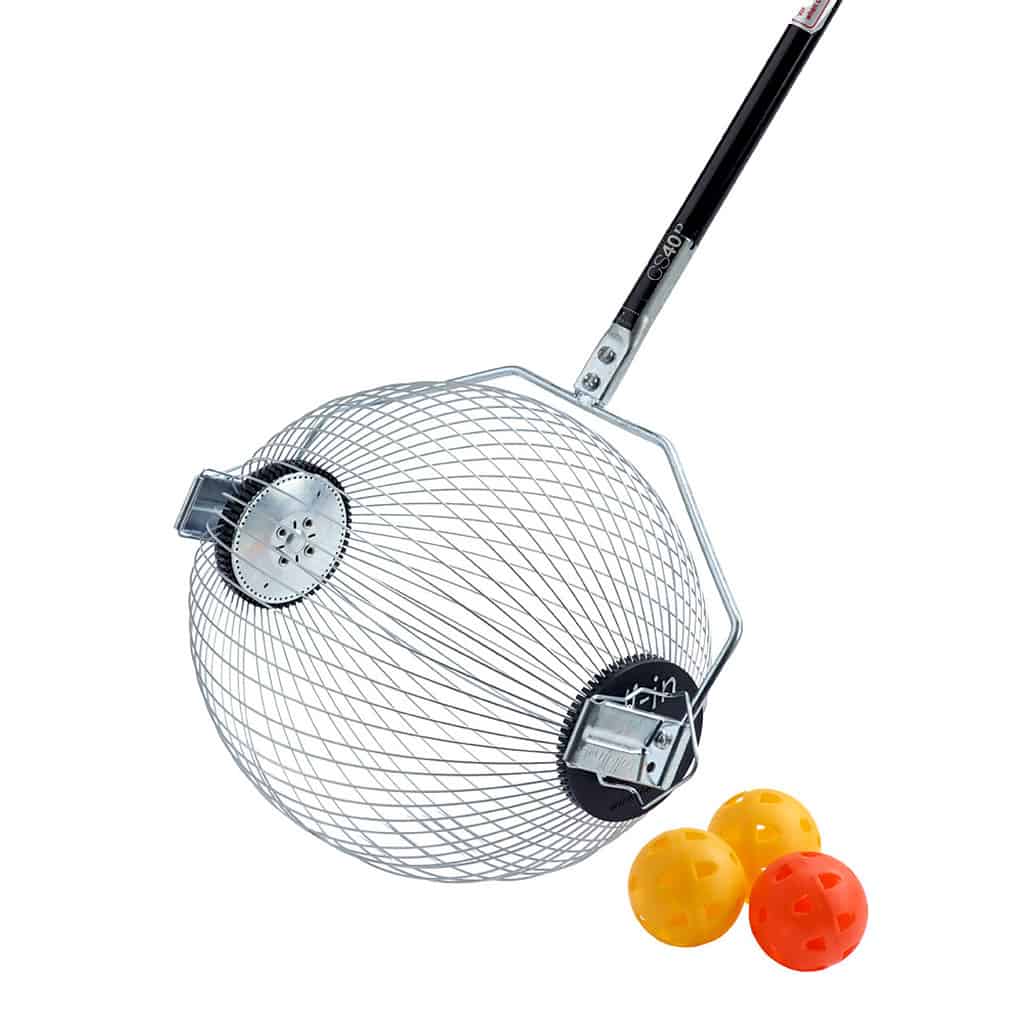 The Kollectaball Mini Ball Collector is a great device that allows you to quickly and easily clean up all the balls on the pickleball court. Just roll it across the court and the sturdy cage will collect the balls for storage. No more need to strain your back or spend time tidying up. It holds about 30 pickleballs. A good gift to go along with that pickleball ball machine!
16. Portable Net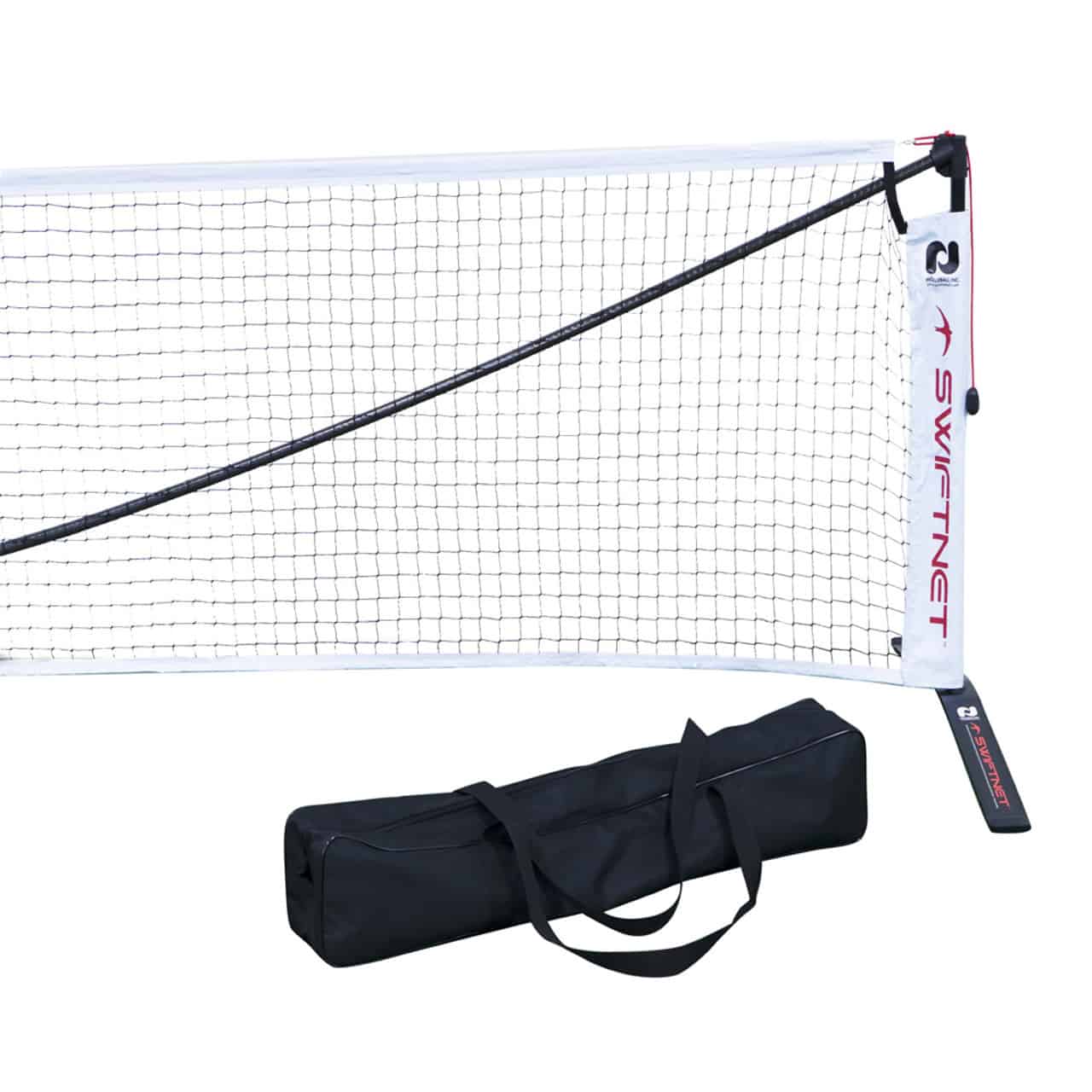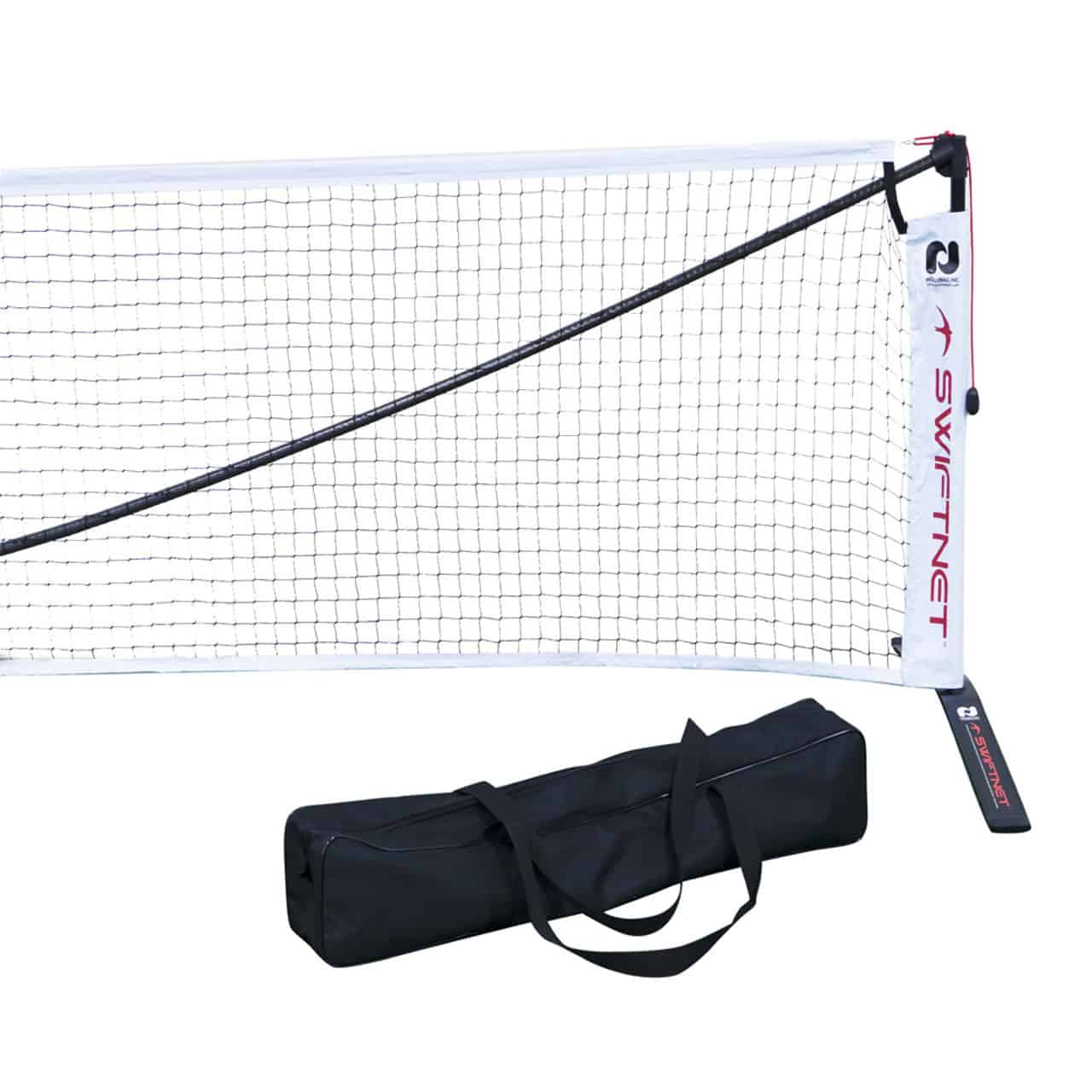 A super practical gift for your pickleball lover! A net to play anywhere! Just what they have always wanted! Check out our list here!
17. Pickleball Shoes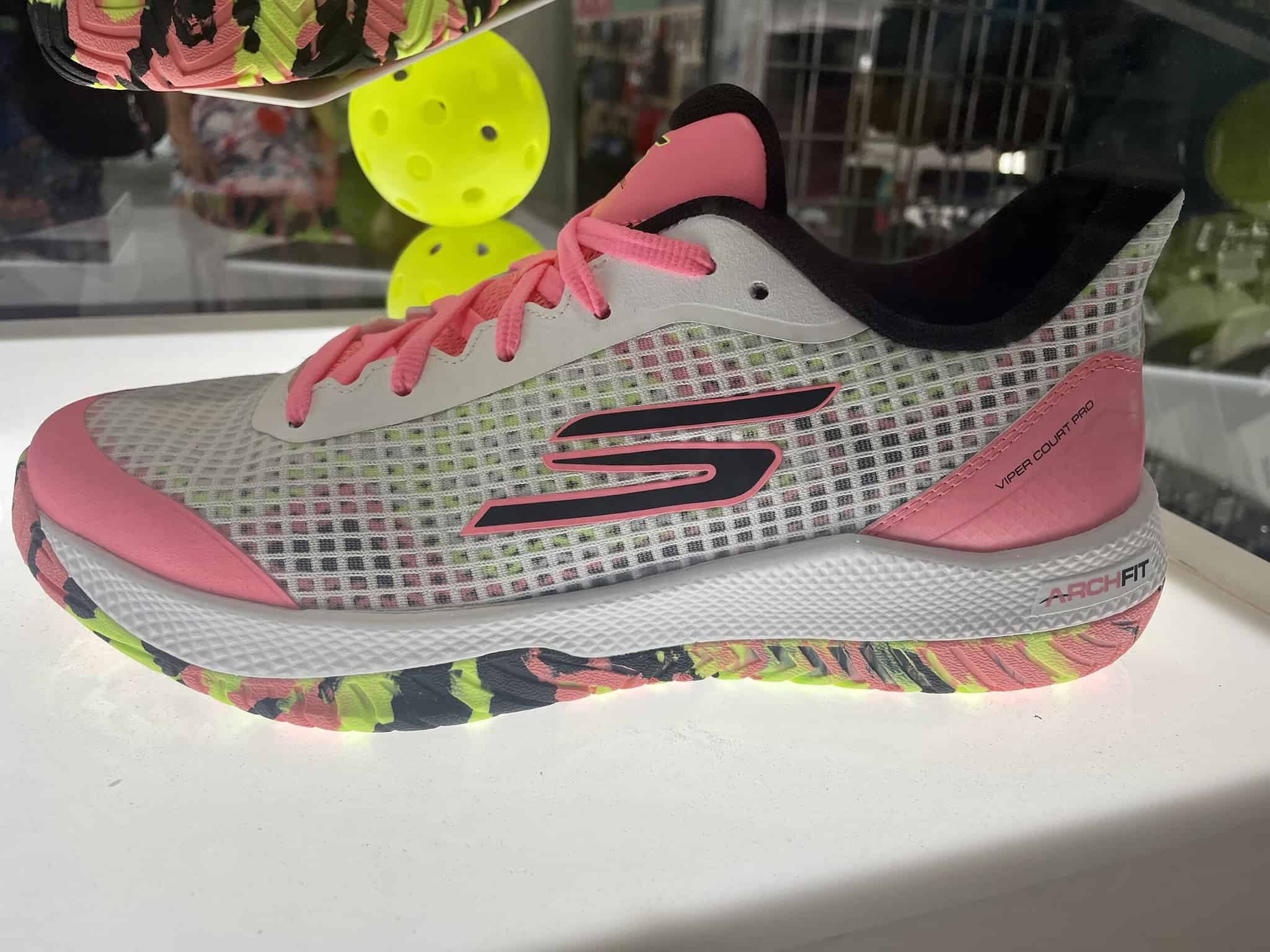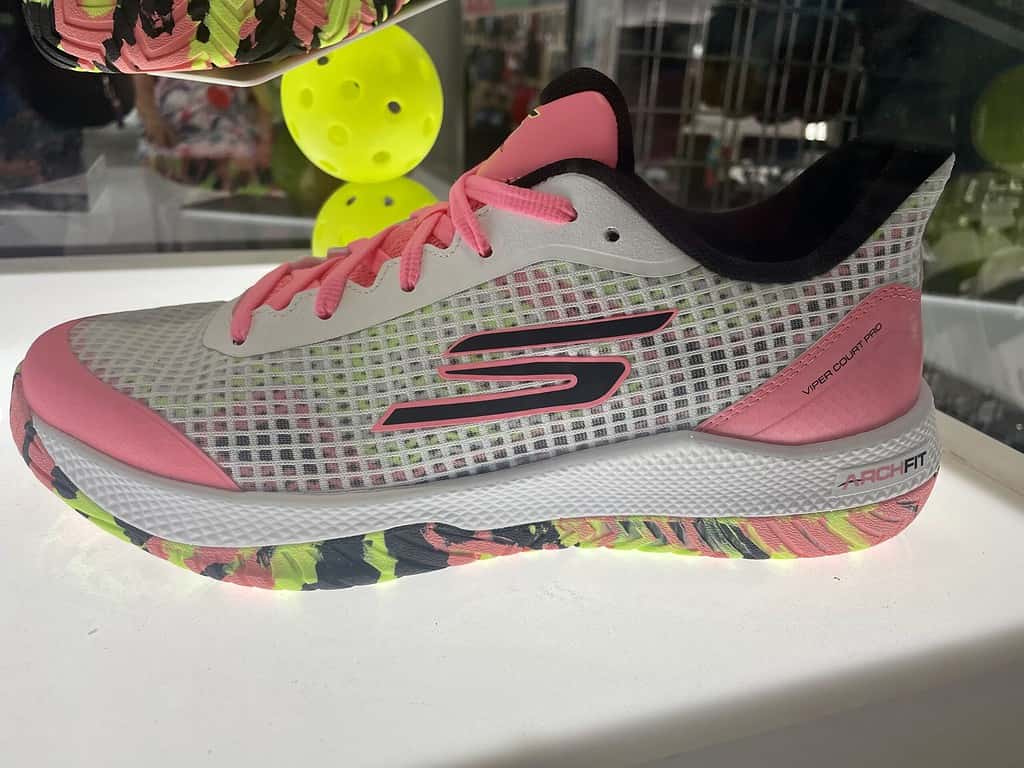 No game is complete without a good pair of shoes…especially pickleball shoes! You need to look the part too! We compiled a list of the best pickleball shoes for men and women here!
18. Topspin Pro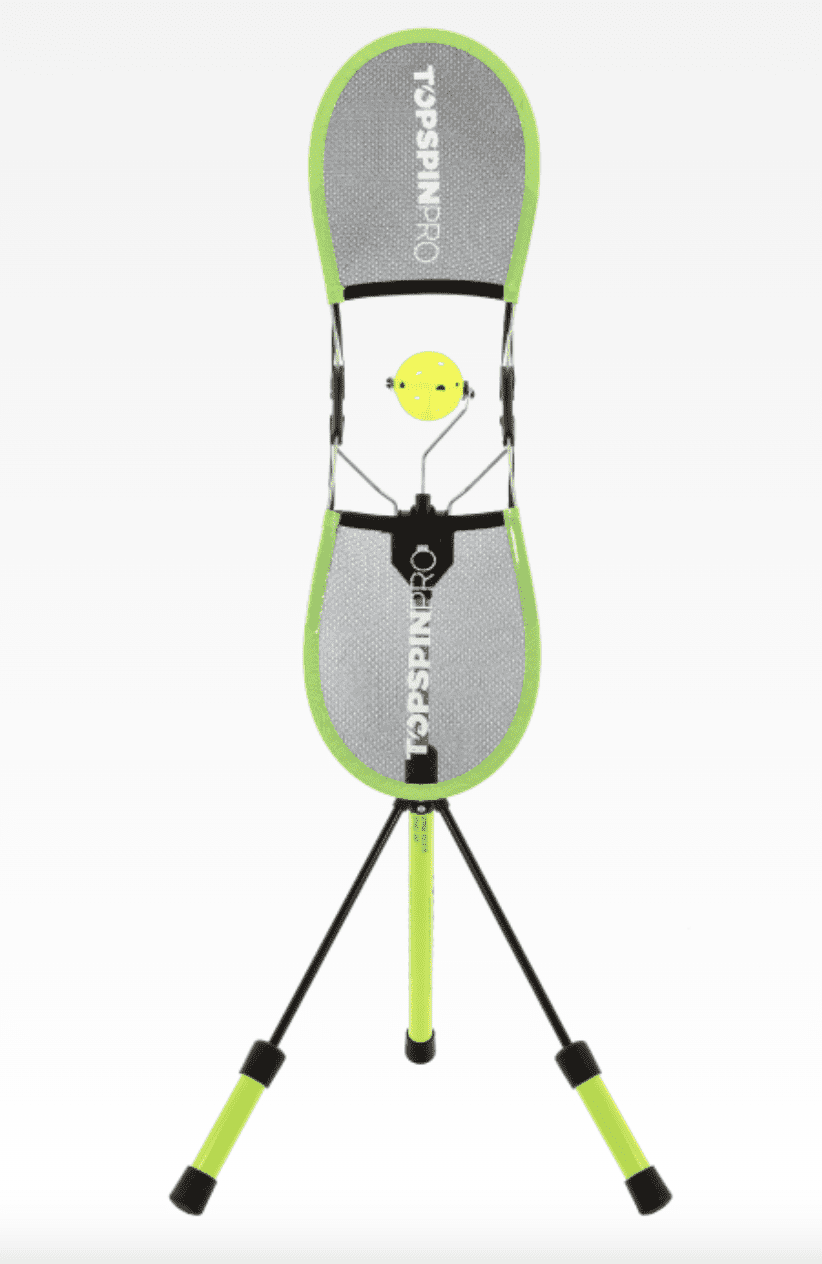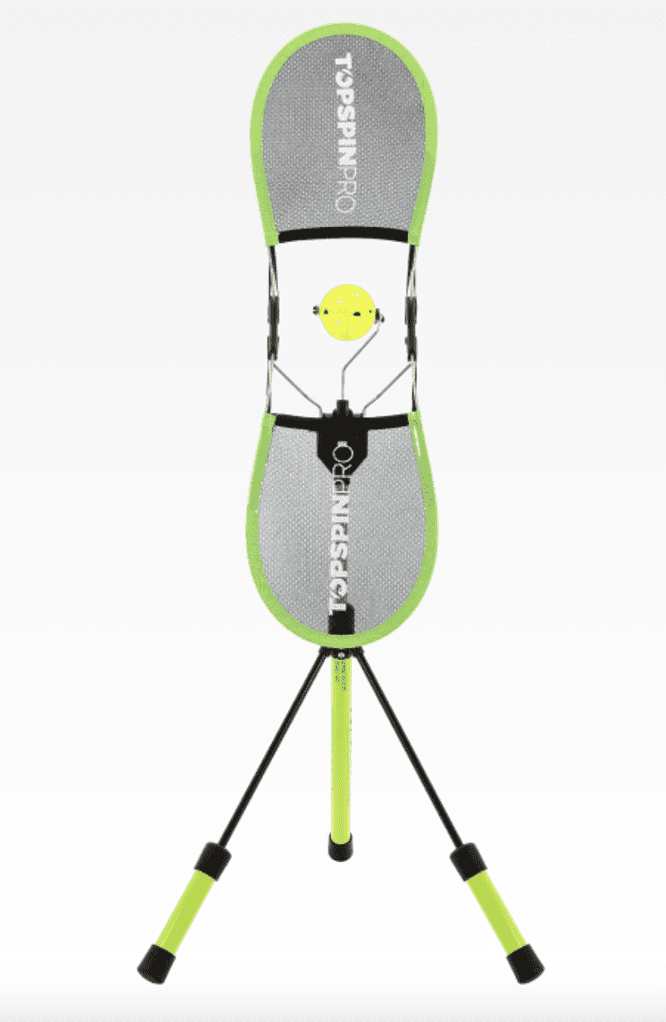 With Topspin, you can take control of your game and become more creative and assertive in playing. In less time than you could ever imagine, you can learn the technique of topspin. Regular practice makes it easier and faster to master, so why not begin today?
19. Pop Up Targets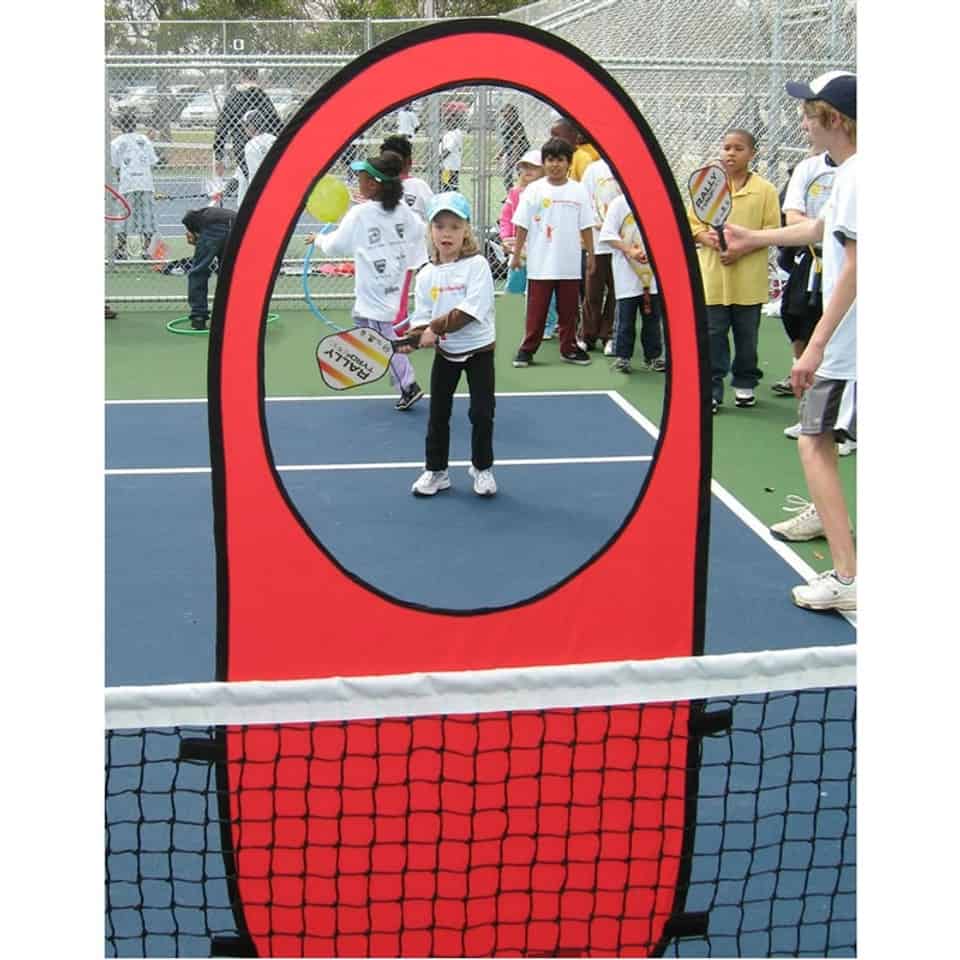 Pop-Up Targets are a really nice pickleball gift. Attach them to your net and practice returns, passing shots, and more. The set comes in two colors and easily folds away for storage. Have fun honing your pickleball skills with the Pop-Up Targets!
20. OS1st Pickleball Socks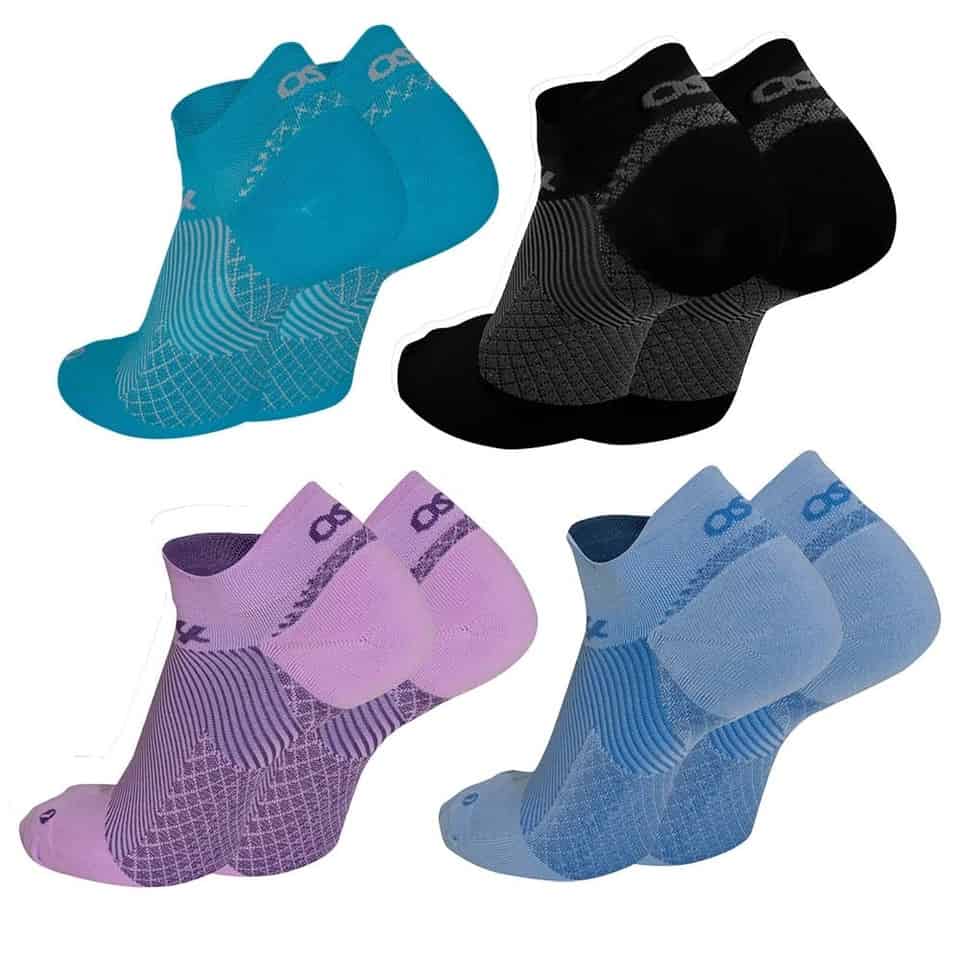 Seriously the best socks ever! These socks feature Compression Zone Technology which provides proper support to the arch and heel, minimizing the risk of plantar fasciitis and other foot pain. They have an anatomical design with a seamless low profile, soft nylon fabric that is durable and draws moisture away from the skin, allowing you to play pickleball for longer without fatigue or strain.
21. Pickleball Eyewear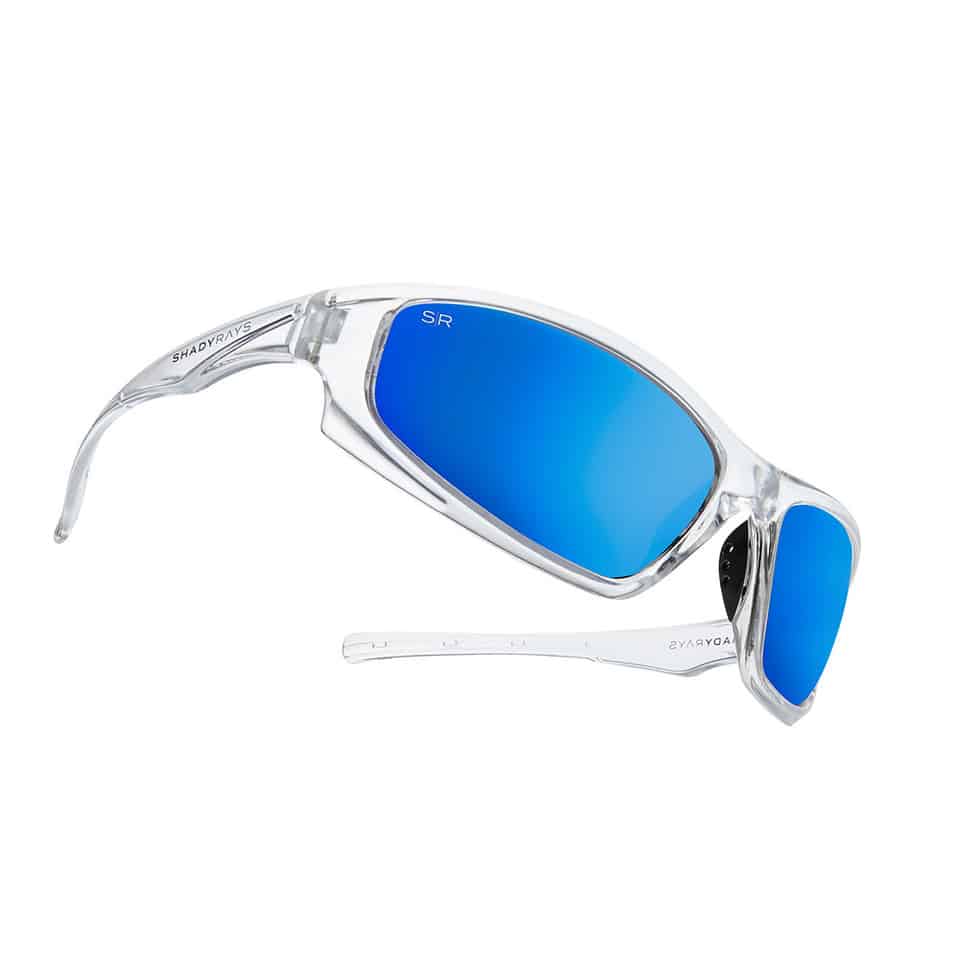 A good pair of glasses is key when you are out there all day! You need a pair that blocks the sun and to look good! Also, a little protection too! A smart and safe pickleball gift!
22. Wrist & Forearm Exerciser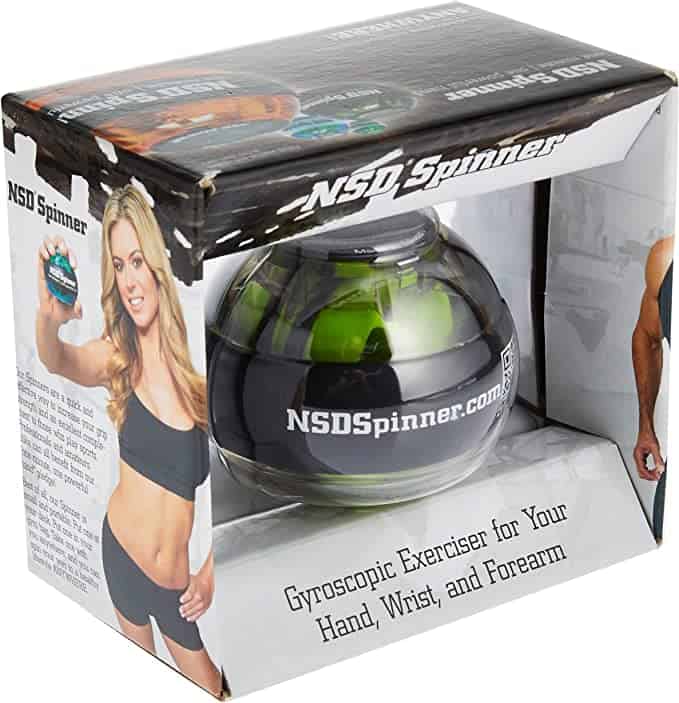 The AutoStart Feature is a low-impact exercise solution that allows you to improve your grip with minimal fatigue. Built with an impact-resistant structure, it includes a military-grade plastic shell and reversible inner tracks for increased durability. It is battery-free and easy to use even for beginners thanks to its intuitive AutoStart feature. It is precision made by its inventor, featuring a computer-balanced inner gyroscopic rotor with a stainless steel axle, and is compatible with the NSD Digital Speedometer SM-01 and SM-02.
23. Pickleball Pickle Bandages
Be the life of the court with Pickle Bandages! Get a scrape diving for a ball? No Problem! These pickleball pickle bandages are fun and helpful! Keep your pickleball player on the court with these super cute bandaids.
24. Pickleball Bottle Opener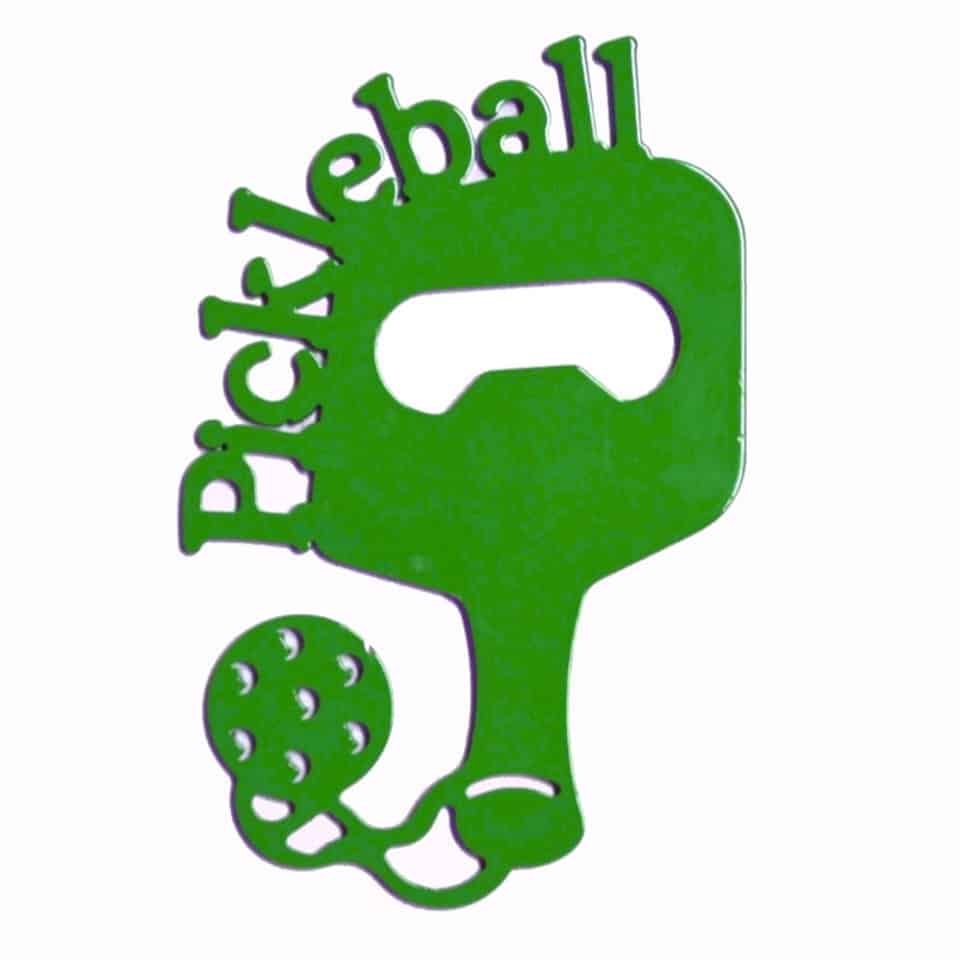 Keep the party going with the Pickleball Bottle Opener! This fun and handy trinket features a pickleball paddle and ball attached to a wrist strap, with the word 'Pickleball' curving around the side. It's perfect for hosting pickleball-themed parties, celebrating tournament wins or just hanging out with players. Plus, it makes a great gift for the beer aficionados in your life!
25. Pickleball Hot Glove Mit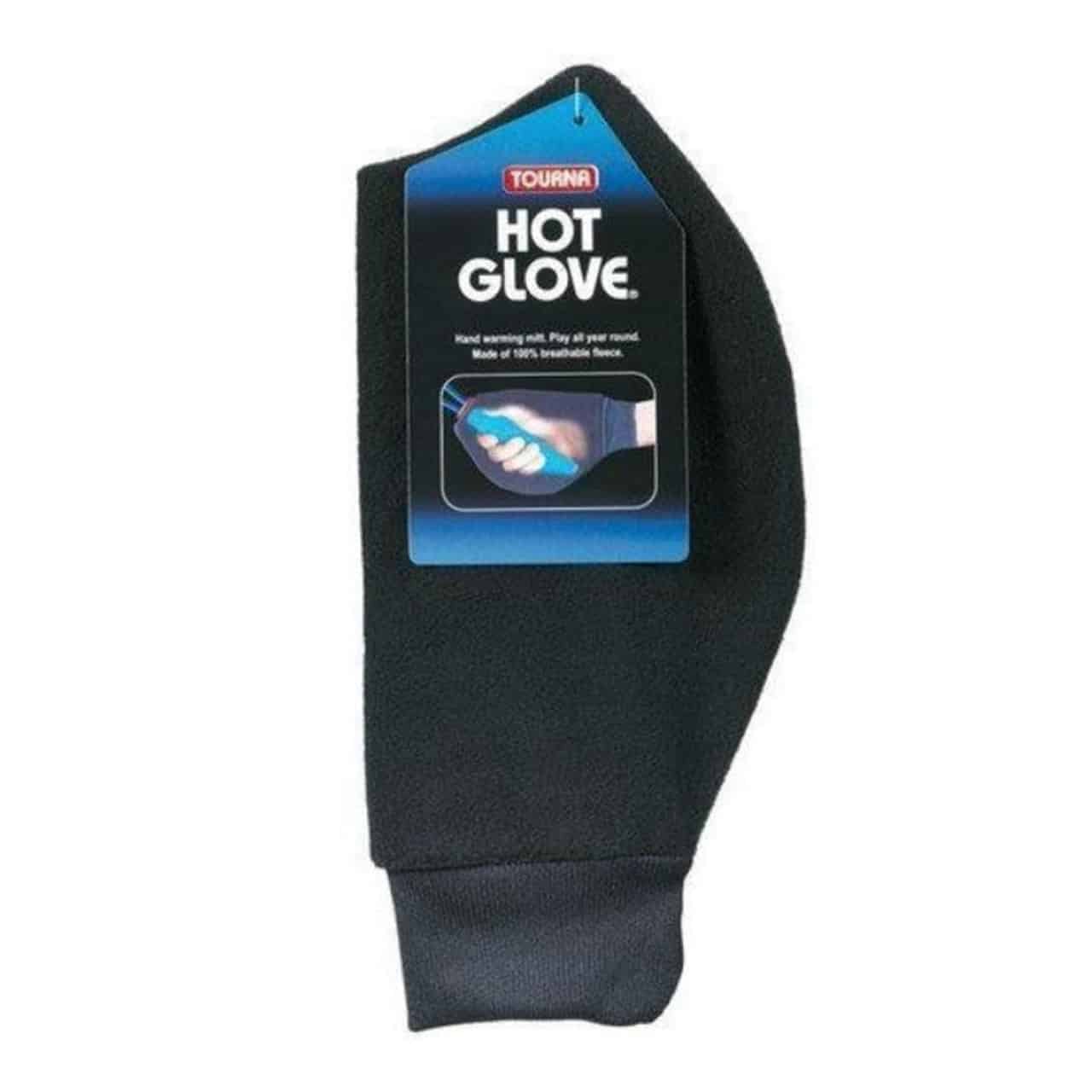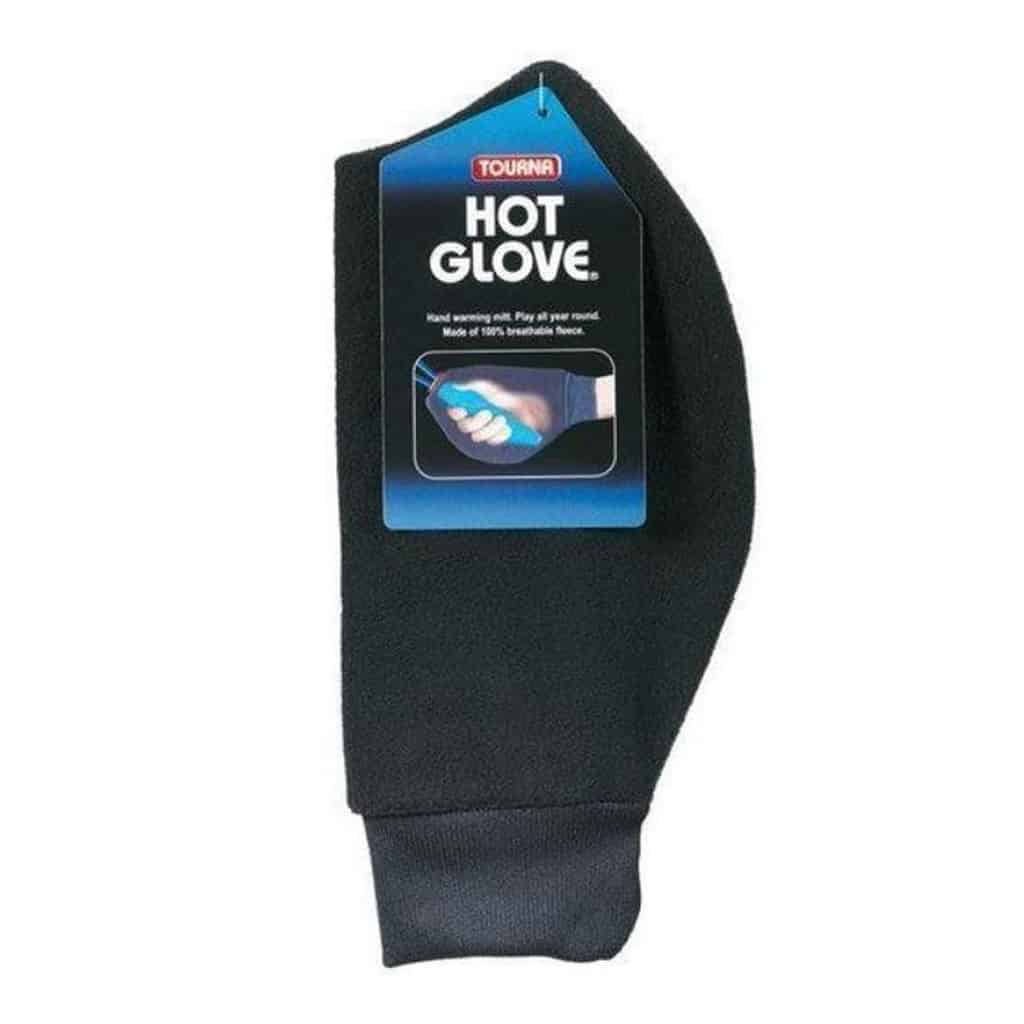 Make pickleball games enjoyable all year round with the Hot Glove Mitt! This product is designed to fit around your hand and paddle handle, providing a firm grip without any bulky additions. It's made from 100% breathable fleece fabric in a classic black design with white fleece lining for extra comfort. The elastic wristband helps make sure one size fits all hands and it's lightweight too, at just 1 ounce.
26. Pickleball Glove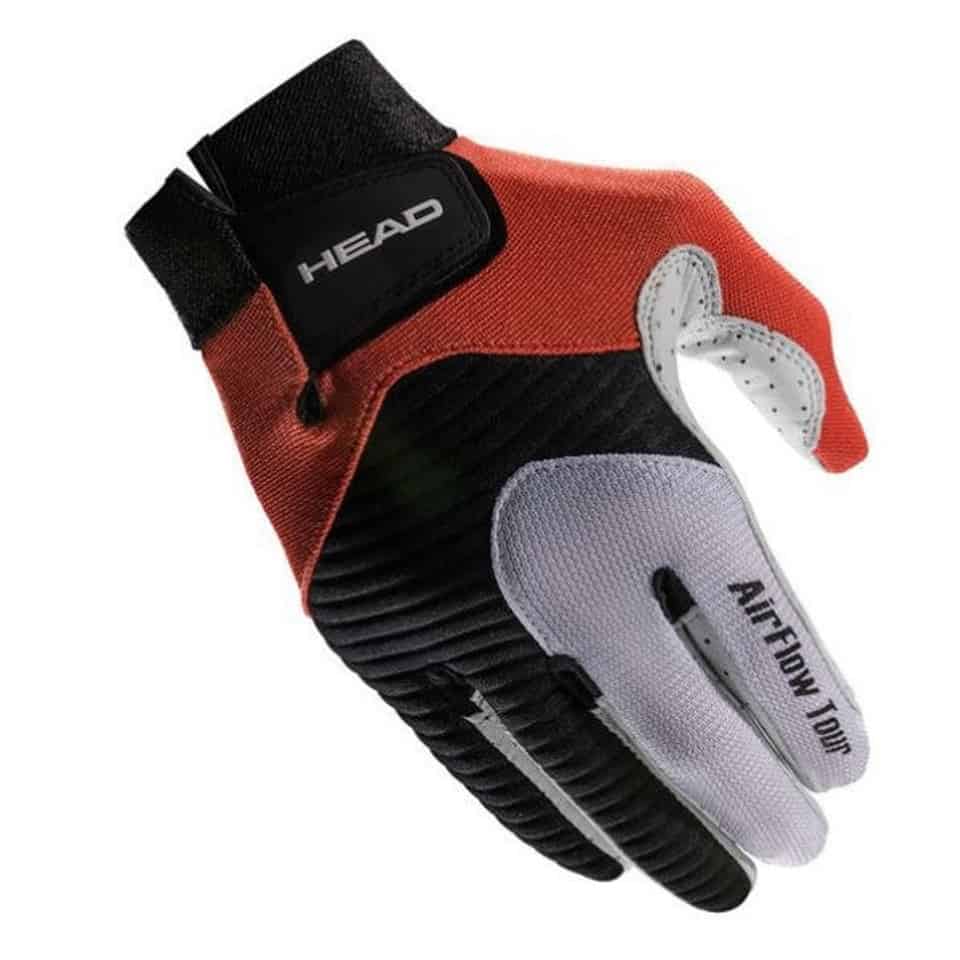 The HEAD Airflow Tour Glove is a glove designed to help prevent you from losing your grip on your paddle and to reduce sweat. The glove is made of Cabretta leather, which is more durable than other options and allows for exceptional airflow, ventilation and protection. The glove also has a mesh Lycra backing that offers some stretch and additional comfort.
27. Pickleball Visor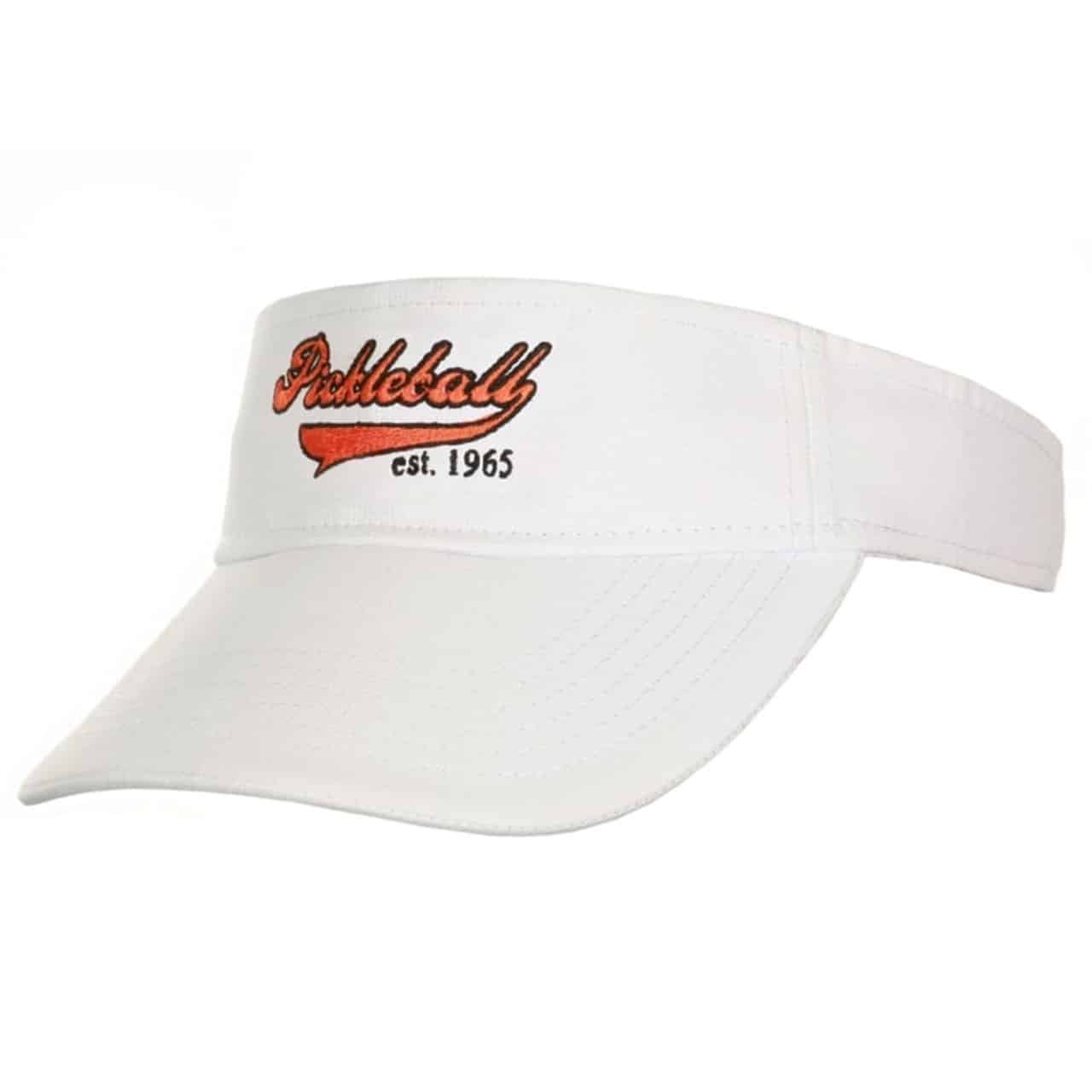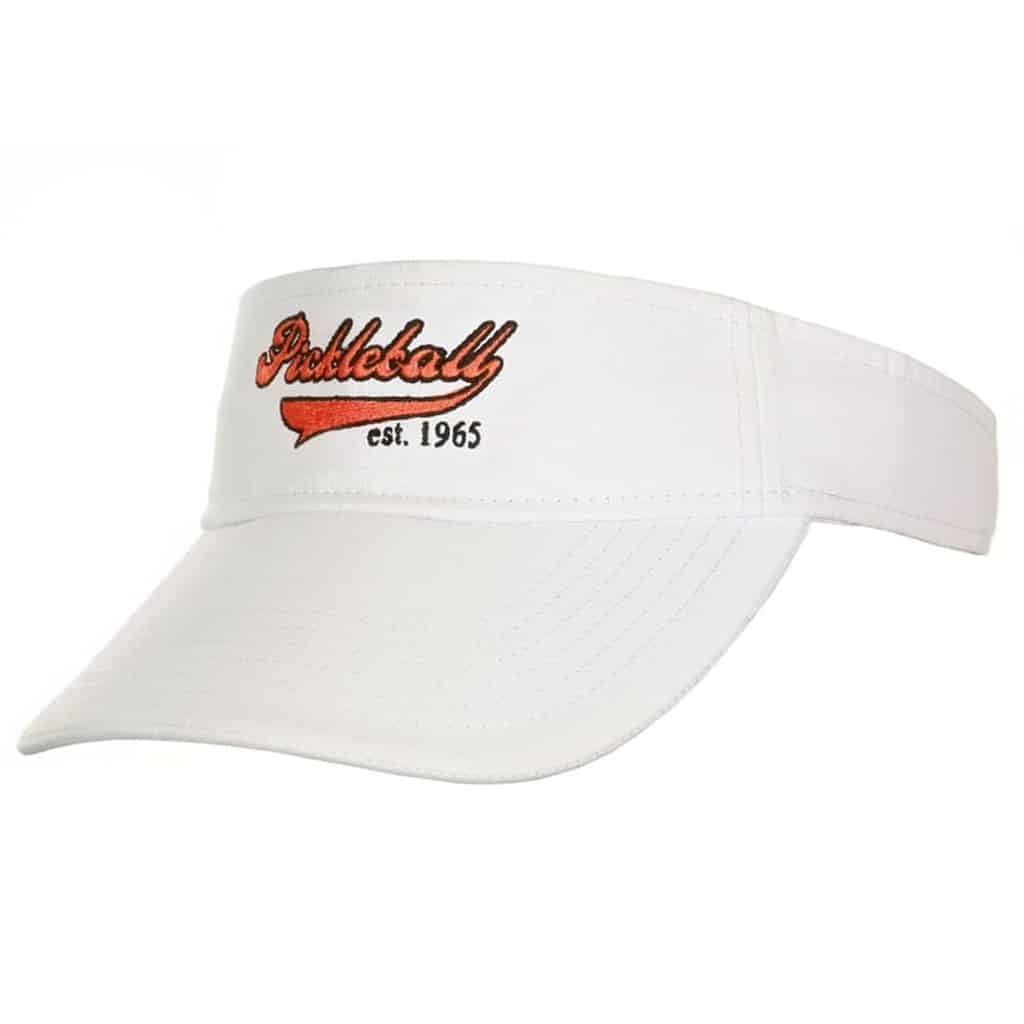 The Heritage Visor is a great gift to help your pickleball player shield themselves from the sun. It is crafted with a lightweight and sturdy poly fabric with a low-profile brim. It features an adjustable Velcro closure at the back, giving you full control over fit, as well as an attractive design of "Pickleball" written in smooth script and "est. 1965" below. The Heritage Visor comes in white with six different embroidery colors to choose from, making it an ideal accessory for any pickleball player.
Conclusion
We hope this list of great pickleball gift ideas was helpful for your hunt for a pickleball gift! Whether your pickleball lover is an experienced tournament player or a pickleball enthusiast looking to spend quality time with family and friends, these pickleball gifts will surely be appreciated. So don your visor, grab your pickleball bag, and let's get ready to have some fun!
Happy pickling!