If you're passionate about playing pickleball, a pickleball ball hopper is a helpful piece of equipment that can significantly enhance your practice sessions.
Often, it's the little things that make a big difference, like a ball hopper. Whether you're a beginner honing your skills, a coach training future champions, or simply someone who loves to play with friends, having the best pickleball ball hopper can really improve the effectiveness of your practice sessions making those pickleball pick ups easy as can be!
In this guide, we'll explore the top 3 pickleball ball hoppers available in the market, their key features, and how to choose the perfect one to elevate your game.
So, grab your paddle, and let's get started.
What is the Best Pickleball Ball Hopper?
Tourna Pickleball Deluxe Caddy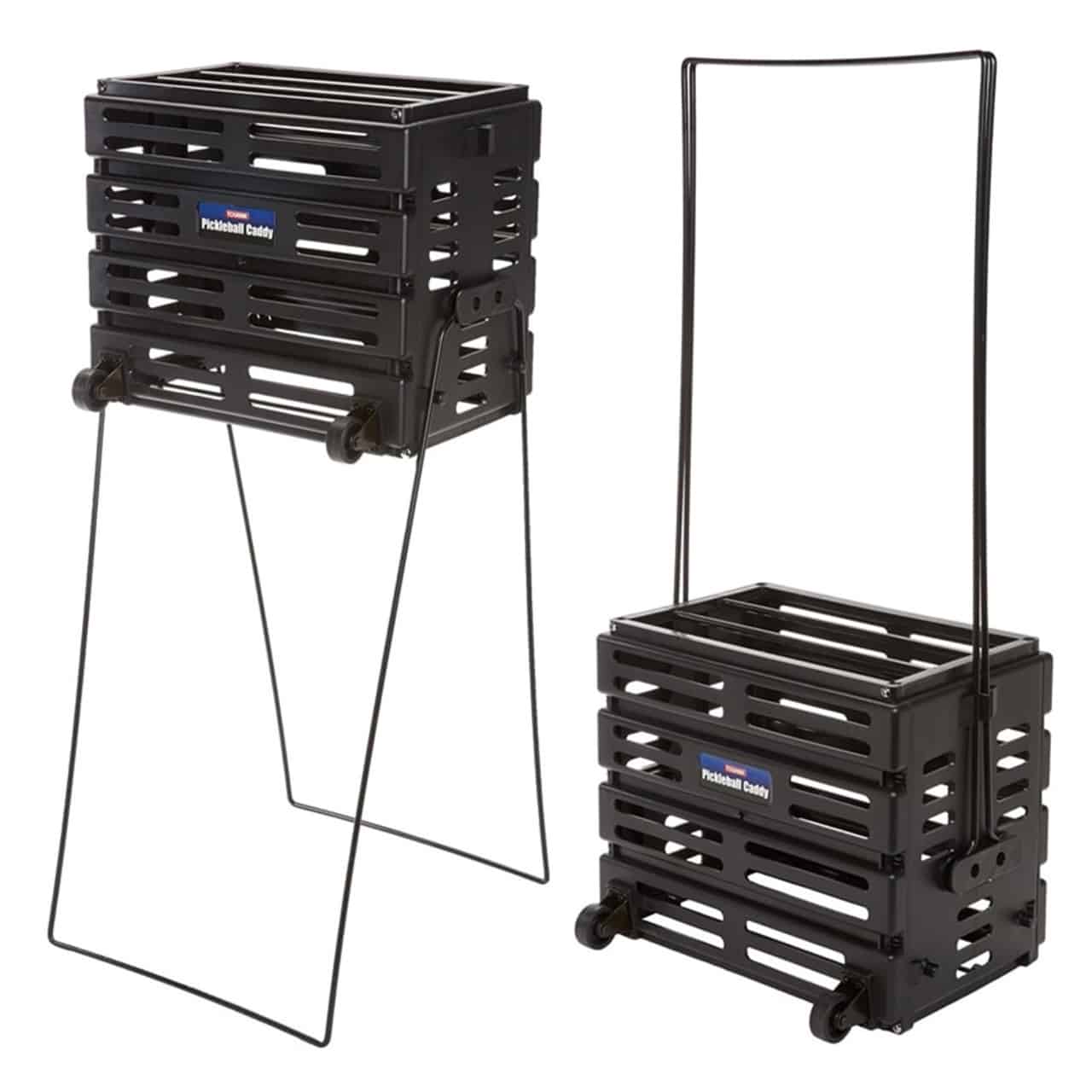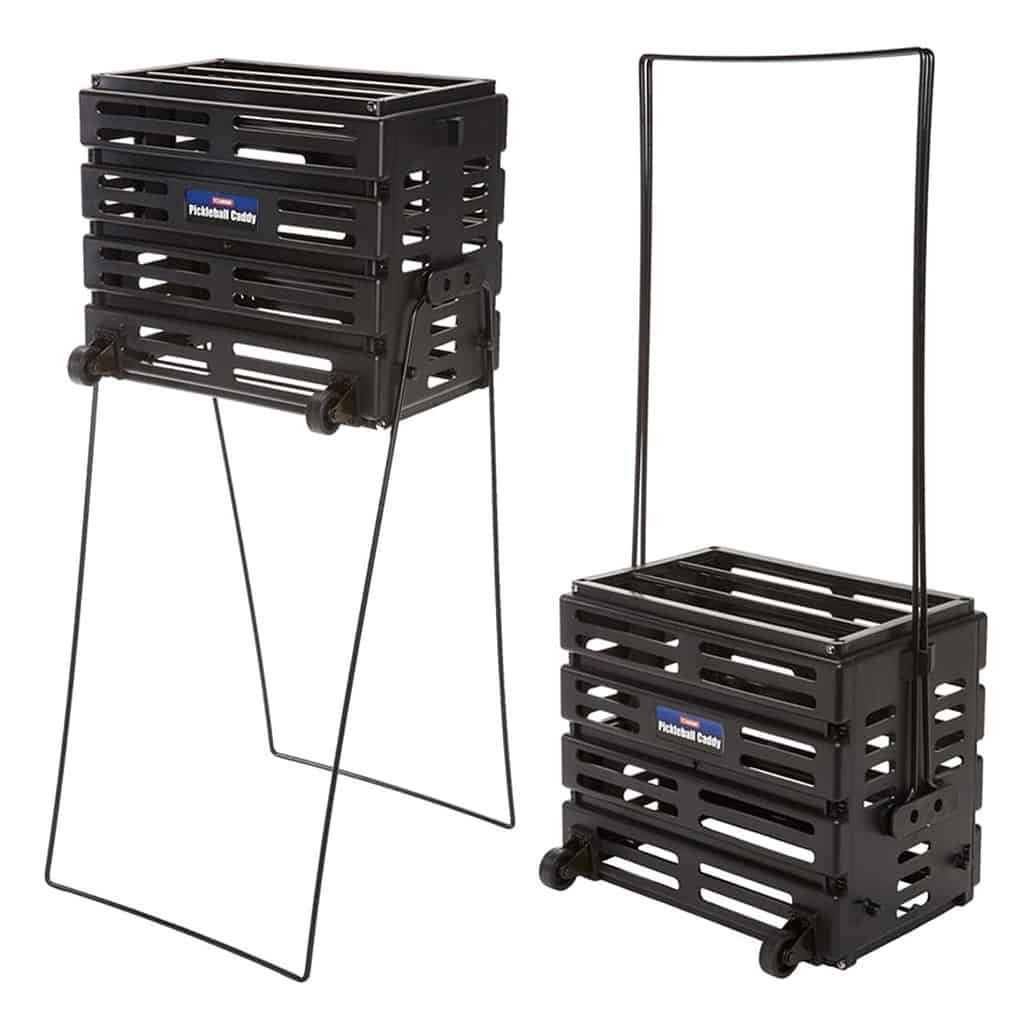 Super lightweight and durable. Easy to use and good capacity!
OnCourt OffCourt Picklehopper 60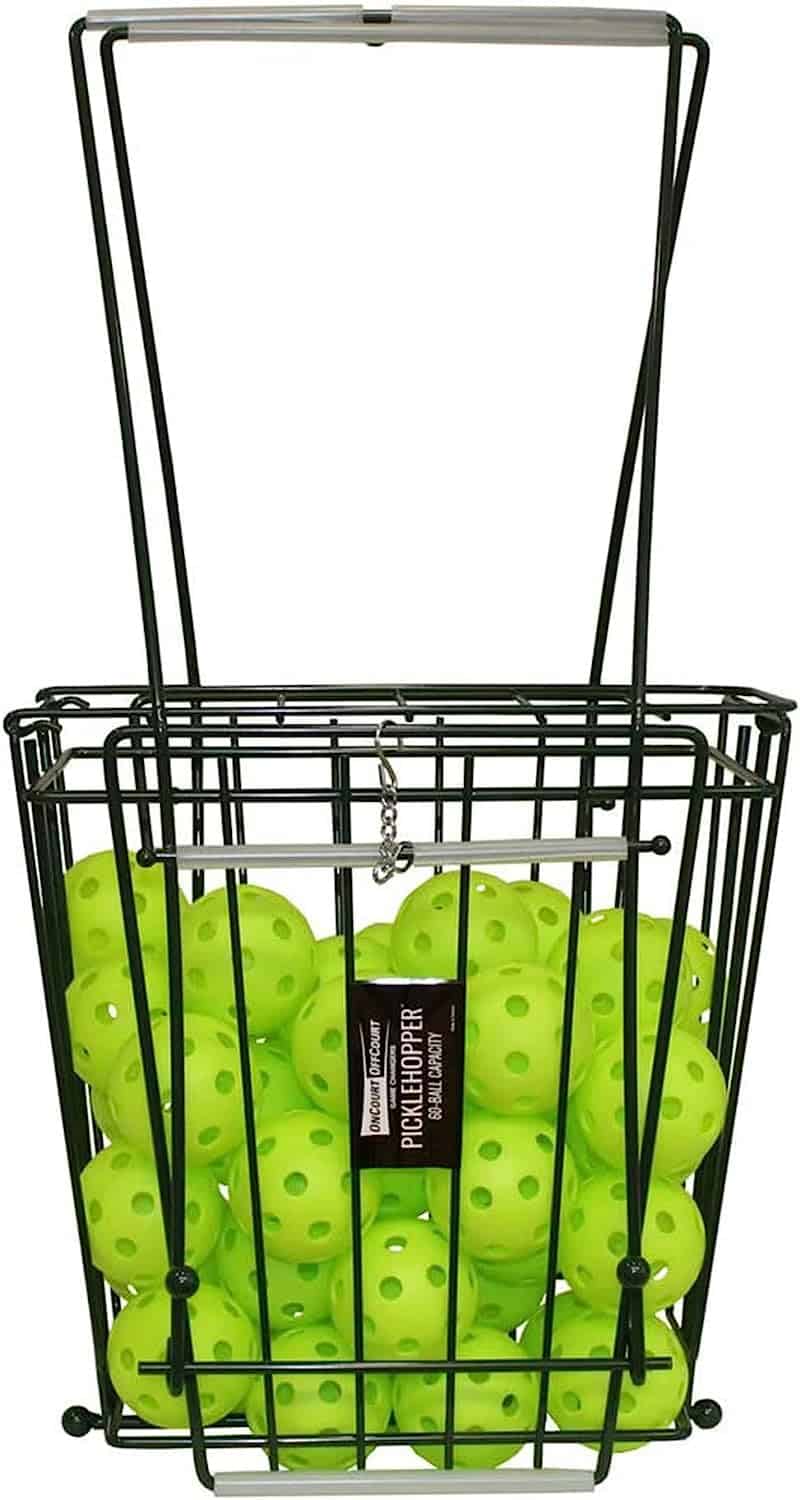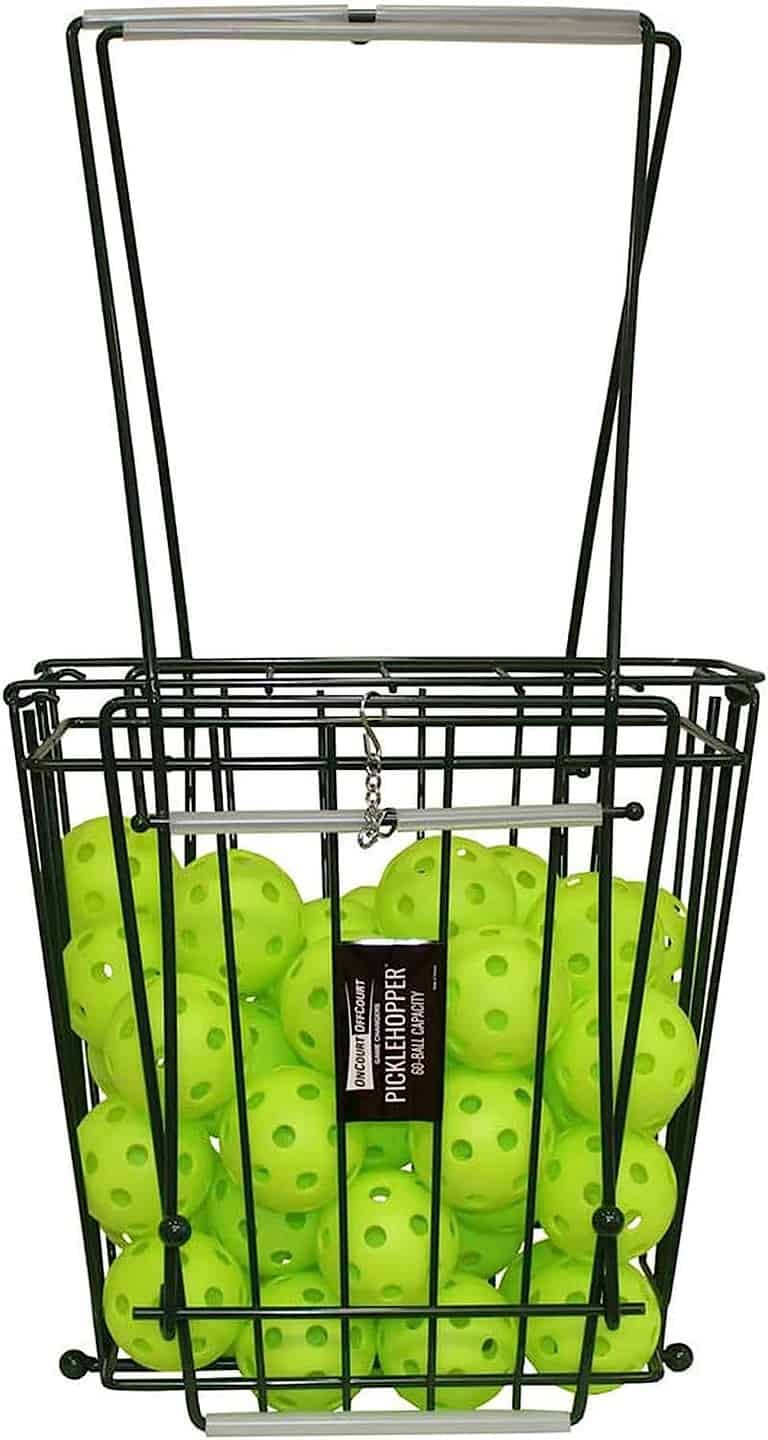 High capacity, great build and construction.
ELKCIP Ball Hopper


Small, compact and easy to transport. Smaller capacity.
Gamma EZ Travel Cart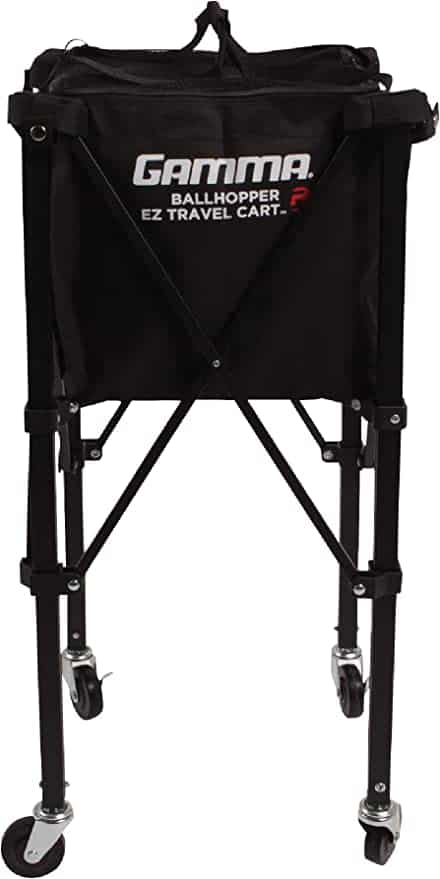 Perfect for dumping all your balls into after picking them up for higher capacity practice sessions.
We are reader supported and as such may make a small commission at no expense to you by purchasing thru our links and we greatly appreciate that!
First Place: Tourna Pickleball Deluxe Caddy with Wheels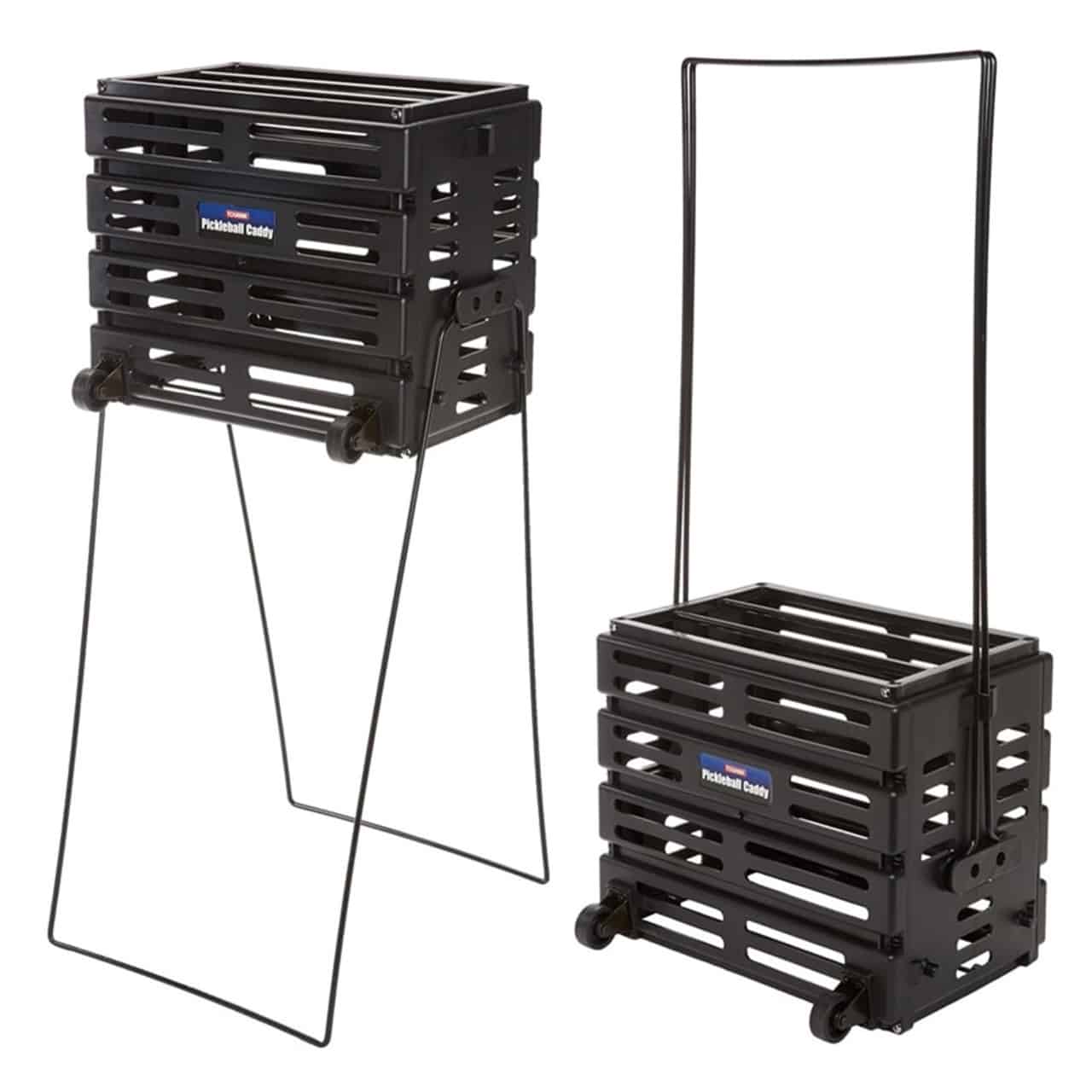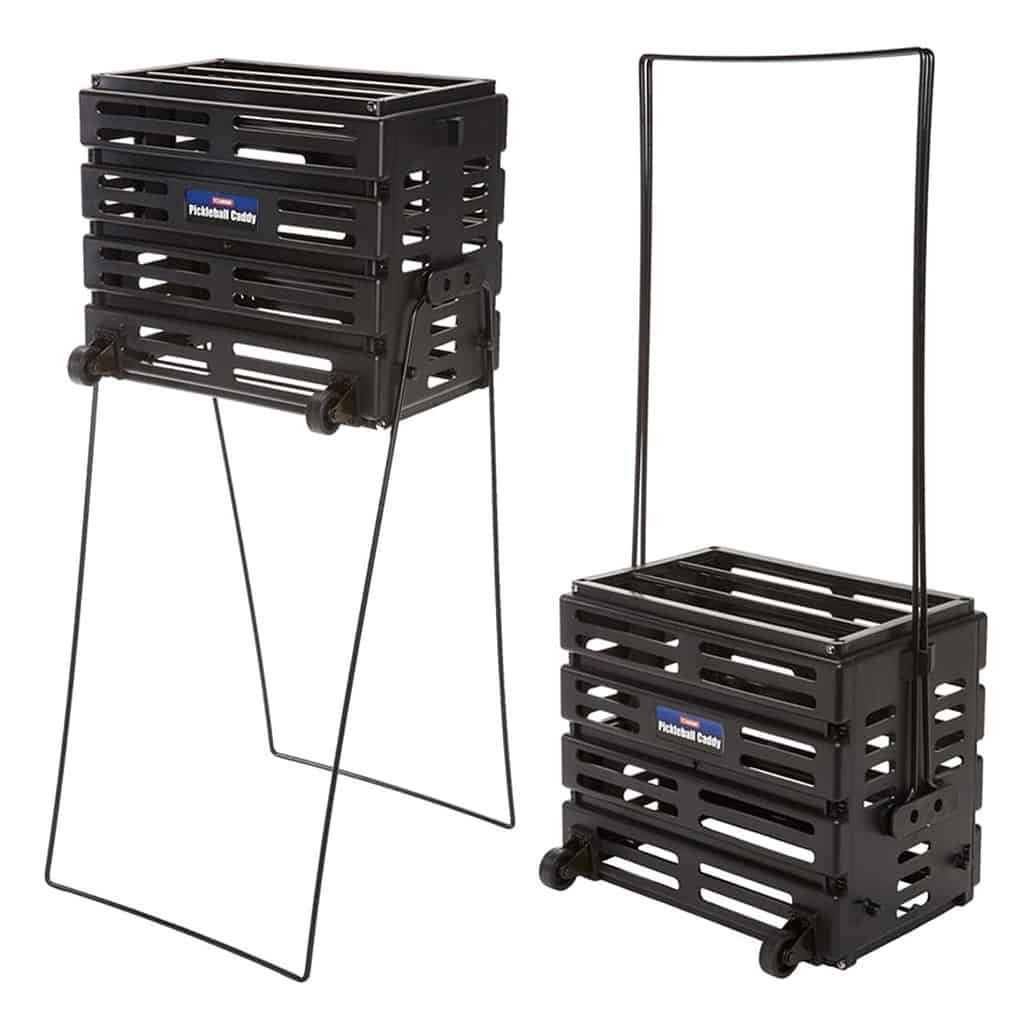 We really like that the Tourna Deluxe Pickleball Caddy is designed perfectly for pickleball. Its ability to pick up both indoor and outdoor balls with ease is really nice, especially during intense practice sessions.
This wheeled pickleball carrier makes it incredibly easy to move around the court and collect balls. No more lugging around a heavy, cumbersome ball picker – this lightweight hopper weighs in at only 4.5 pounds! Despite its lightness, it's still incredibly durable, thanks to its polypropylene construction.
The patented locking system is another standout feature of the Tourna. The legs will snap securely in place, ensuring stability and safety while you stand it up to use it.
Plus, the 33.5-inch height (about fingertip height when standing with arms down) makes it an easy reach to grab balls without straining your back.
Boasting a capacity to accommodate around 45 balls, this ball hopper gives a nice supply for lengthy practice sessions. The top bars function as a lid and close tightly, securing the balls in position while being transported.
In conclusion, its thoughtful design, lightweight yet durable construction, and ease of use make it an indispensable tool for any serious pickleball player. If you're looking to up your game and make your practice sessions more efficient, I highly recommend giving this a try.
Runner Up: OnCourt OffCourt Picklehopper 60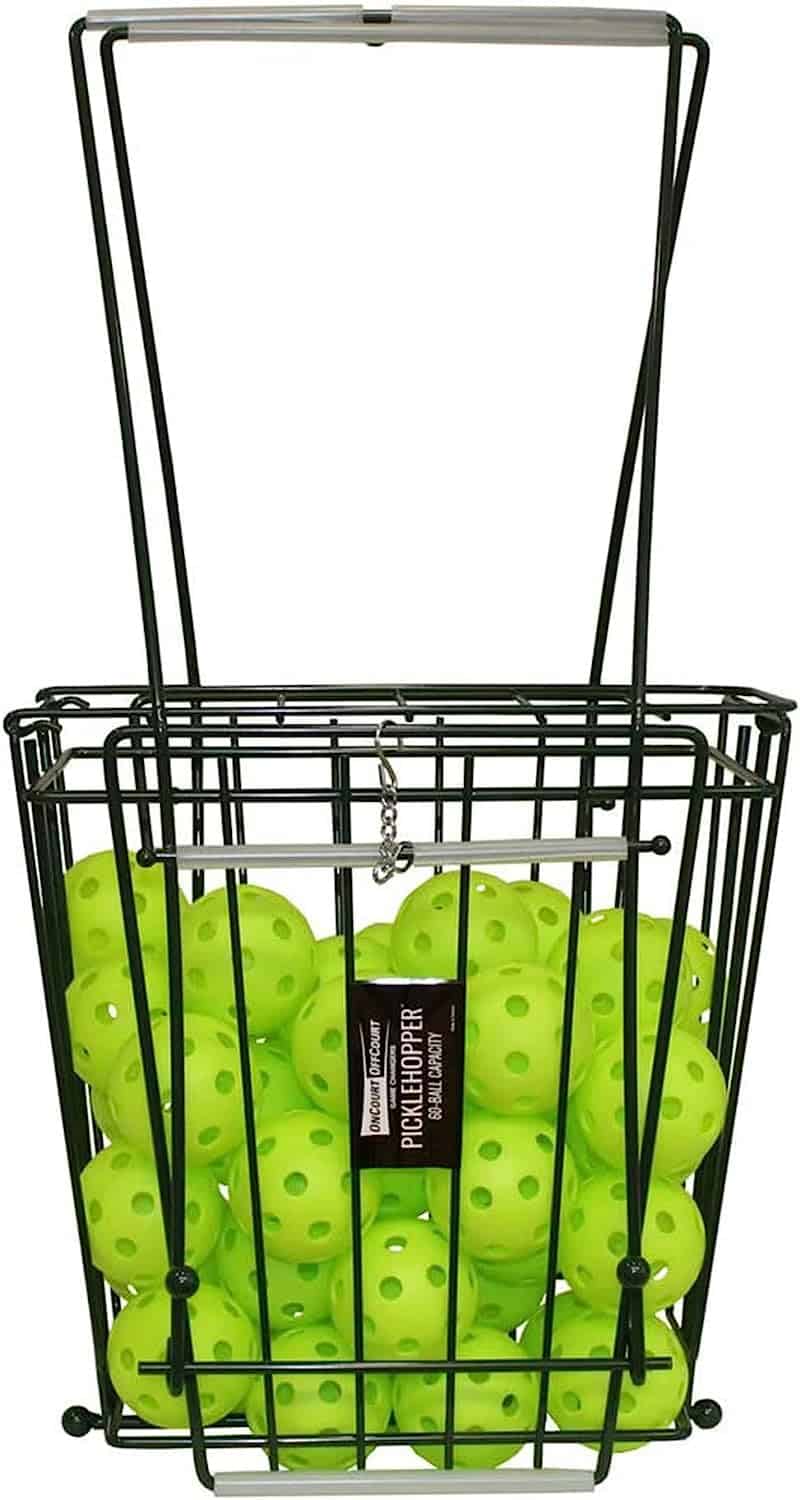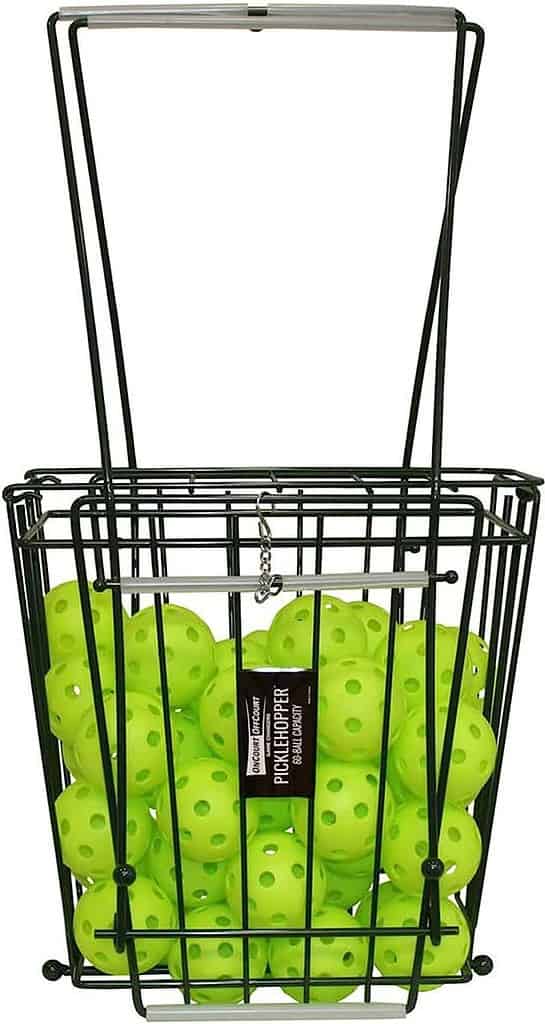 The OnCourt OffCourt Picklehopper 60 stands out for its ease of use, thanks to the innovative EZ glide bars that make picking up balls a breeze. If you're looking to speed up your practice times and spend more time honing your skills, this feature is a game-changer.
One of the most impressive aspects of the Picklehopper 60 is its generous 60-ball capacity, making it suitable for long practice sessions, group training, or use with your pickleball ball machine. The ability to pick up all types of pickleballs is another advantage that sets it apart from the competition.
While the price tag may be slightly higher than other options, the quality of the unit speaks for itself. Its durable construction and well-designed features make it a worthwhile investment for any serious pickleball player.
Another noteworthy aspect of the Picklehopper is the easy-grip knobs, which make assembly a breeze – no tools required! This user-friendly design is perfect for those who want to spend less time setting up their equipment and more time playing.
In conclusion, while this ball hopper may have ranked second on my list, it's still an excellent choice for players looking for a high-quality, easy-to-use option. With its large capacity, innovative EZ glide bars, and tool-free assembly, this ball hopper is sure to enhance your practice sessions and help you become a better pickleball player.
Third Place: ELKCIP Ball Hopper

Third on our list – a compact and easy-to-use option perfect for players who value portability and simplicity, is the ELKCIP Pickleball Ball Retriever. This small yet efficient ball hopper is designed to make your practice sessions more enjoyable, whether you're focusing on short drills or just warming up.
This ball hopper requires no assembly. Simply unpack it, and you're ready to go! Its simple design ensures that you can start using it right away without any hassle.
The small and compact size of this ball hopper is ideal for those who need a portable solution to transport between courts or store in tight spaces. However, the trade-off for its compactness is a smaller capacity, as it can only hold 16 balls. This makes it better suited for short drills and practice sessions, rather than extended training.
It's worth noting that you do need to apply a bit of pressure to push the balls in, which may take some getting used to.
In conclusion, this third-ranked hopper is a fantastic choice if you're looking for a compact, easy-to-use, and portable solution for short drills and practice sessions. While it may not have the largest capacity, its simplicity and convenience make it a great addition to your pickleball gear.
Bonus Pick: The Gamma EZ Travel Cart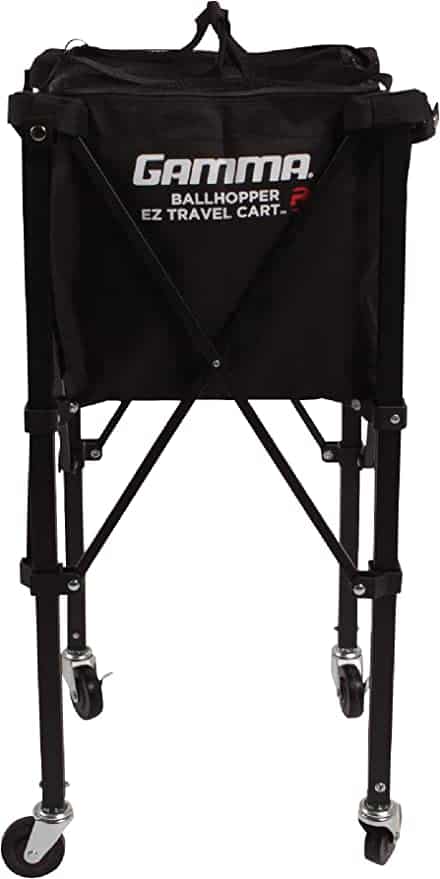 Here is my go-to combo. I like the Tourna Pickleball Deluxe ball hopper and use it alongside the Gamma EZ Travel Cart.
I can pick up a couple loads of balls with the Tourna and dump them into the Gamma EZ travel cart basket because it can hold even more pickleballs than just the hopper. More time practicing and fewer pickleball pick ups!
Hopper bags are nice and I really like this one. The standout feature of the Gamma EZ Travel Pickleball Cart is the baskets capacity that can store up to 150 balls. This ensures that you have ample balls for extended practice sessions or group training, without the need for constant refilling.
You can effortlessly remove the full EZ Travel Cart bag loaded with balls or fold up the empty bag along with the cart in under 5 seconds. This quick setup and breakdown make it perfect for those who travel between locations and need a hassle-free solution.
To further enhance its portability, the Gamma EZ Travel Pickleball Cart comes with a carrying bag, allowing you to transport to and from the court with ease. Its compact design ensures that it won't take up too much space, whether in your vehicle or storage area.
How to Choose the Right Pickleball Ball Hopper
As a pickleball player, you know that a hopper is a must-have tool for your practice game. But with so many options available, how do you choose the right one?
Determine Your Needs
Consider your specific needs. If you often play alone or practice drills, a larger capacity hopper might be beneficial. On the other hand, if portability is important to you because of frequent travel between courts or locations, look for lightweight and compact designs.
Evaluate Quality and Durability
The quality and durability of a pickleball hopper should not be overlooked. Look for hoppers made from sturdy materials like steel or high-density plastic that can withstand regular use and harsh weather conditions.
Consider Additional Features
Beyond basic functionality, some hoppers come with additional features such as adjustable handles for comfortable carrying or stands for easy access during play. Some even have locking lids to secure balls when not in use.
Conclusion
In this post, we've explored the top three pickleball ball hoppers on the market, plus an additional bonus pick with each offering unique features and benefits to suit different players' needs. From the top-ranked hopper designed specifically for pickleball with its impressive durability and ease of use, to the runner-up boasting a large capacity and innovative EZ glide bars, and finally, the compact and portable third option perfect for short drills and practice sessions, there's a ball hopper out there for everyone.
Choosing the right one can significantly improve your practice experience, making it more efficient, enjoyable, and ultimately helping you become a better player. It's essential to consider factors such as capacity, ease of use, portability, and durability when selecting the best ball hopper to match your specific requirements.
We hope that our reviews and insights have provided you with valuable information to guide your decision-making process. Remember, the best pickleball ball hopper for you is the one that meets your individual needs and enhances your practice sessions. So go ahead, invest in a top-quality ball hopper, and watch your game soar to new heights! Happy playing!