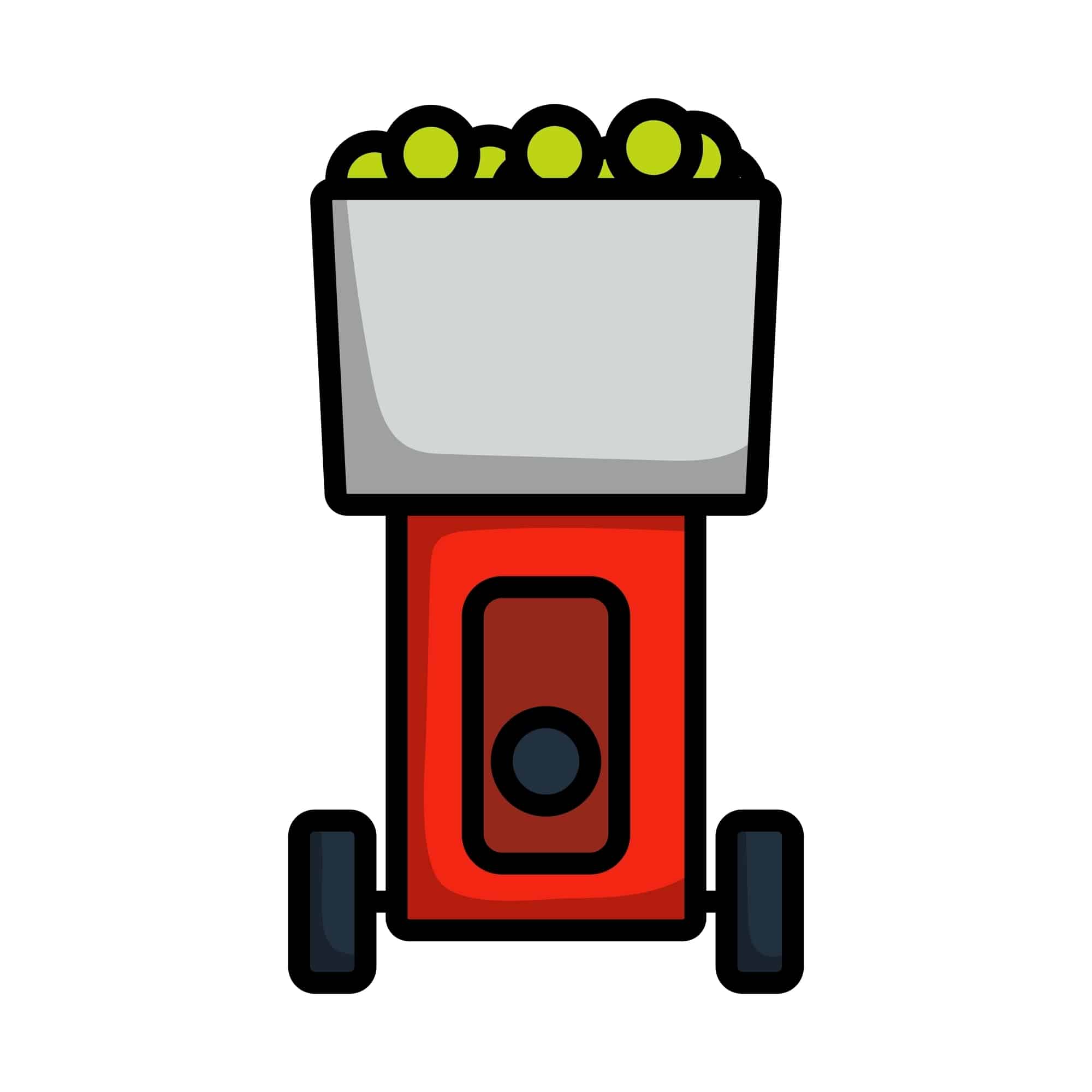 Are you hooked on pickleball like us and looking to up your game? If so, you may want to consider investing in a pickleball ball machine.
These machines can help improve your accuracy, reaction time, and overall performance on the court.
In this blog post, we will be discussing the top 3 pickleball ball machines on the market: The Lobster Pickleball Champion, The Pickleball Tutor Plus Ultra, and the Spinshot Pickleball Machine. Each of these machines has its own unique features and benefits that make them stand out from the rest.
Let's get started!
We are reader supported and as such may make a small commission at no expense to you by purchasing thru our links and we appreciate that!
What Are The Best Pickleball Ball Machines?
Lobster Pickle Champion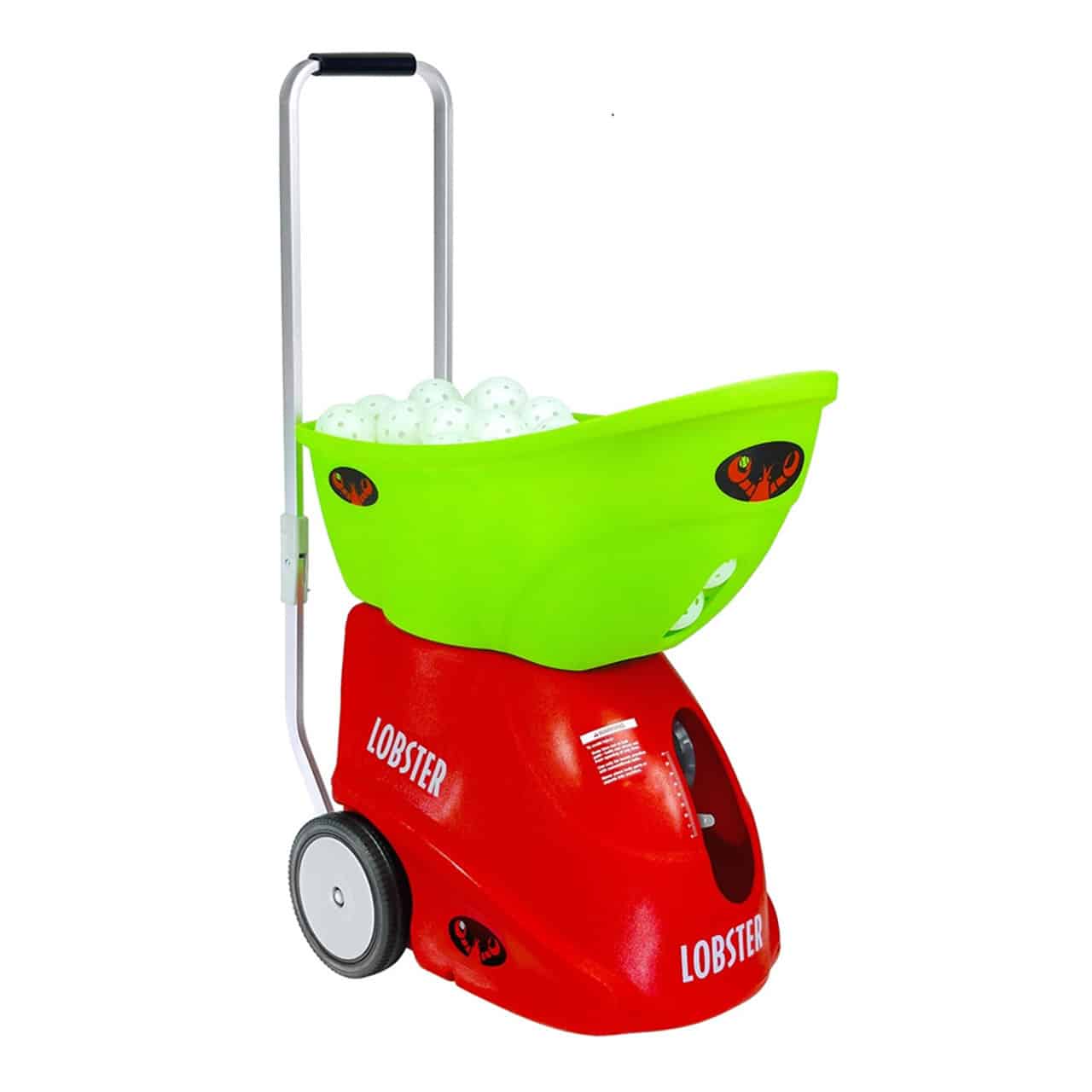 Pickleball Tutor Plus Ultra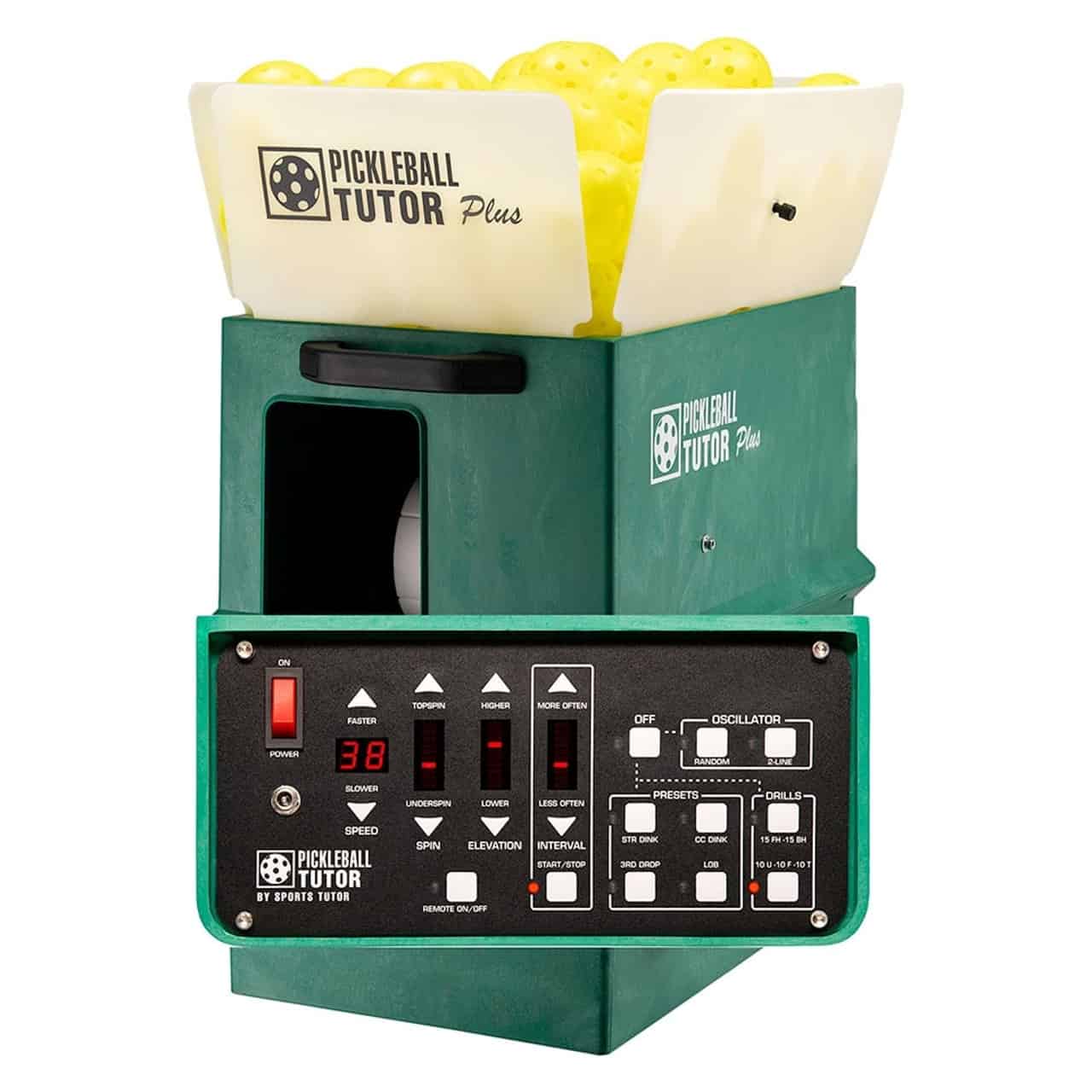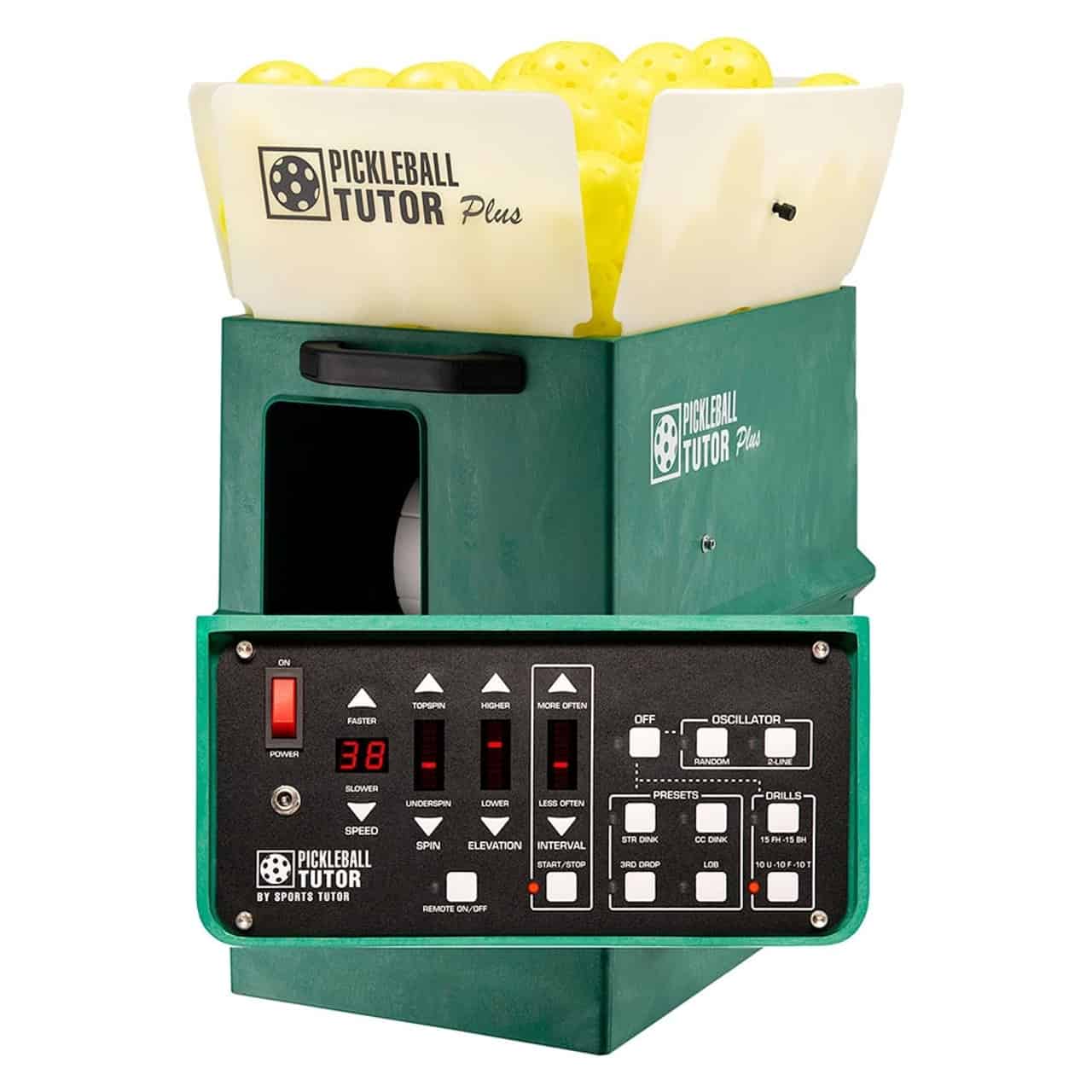 Spinshot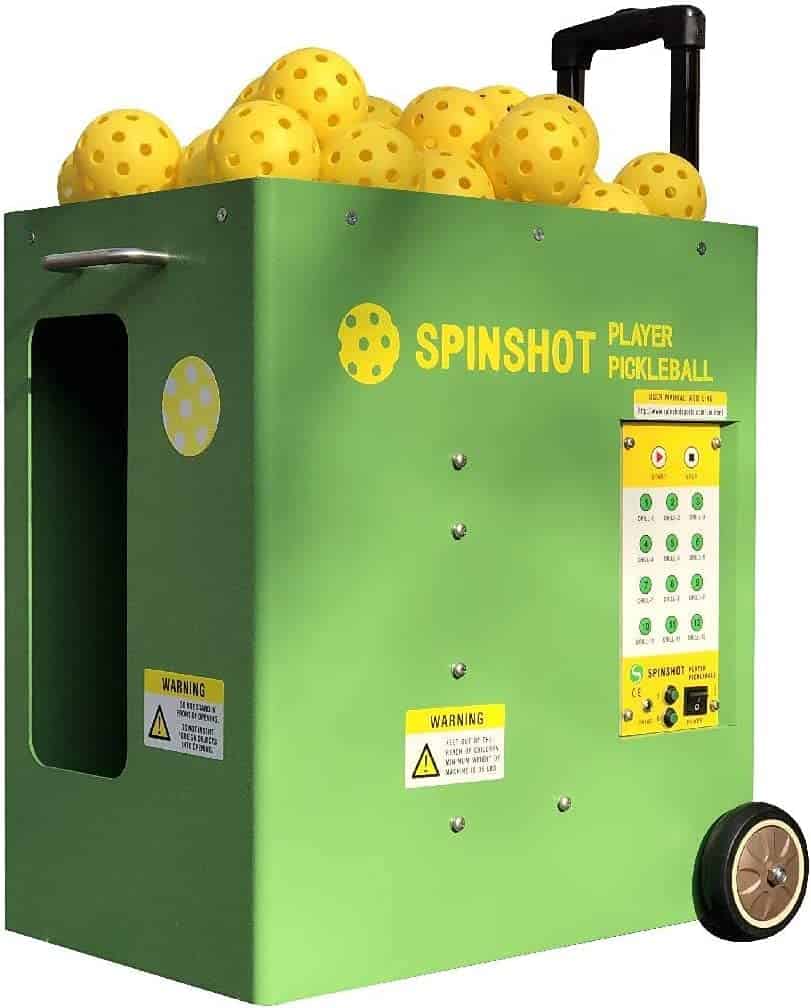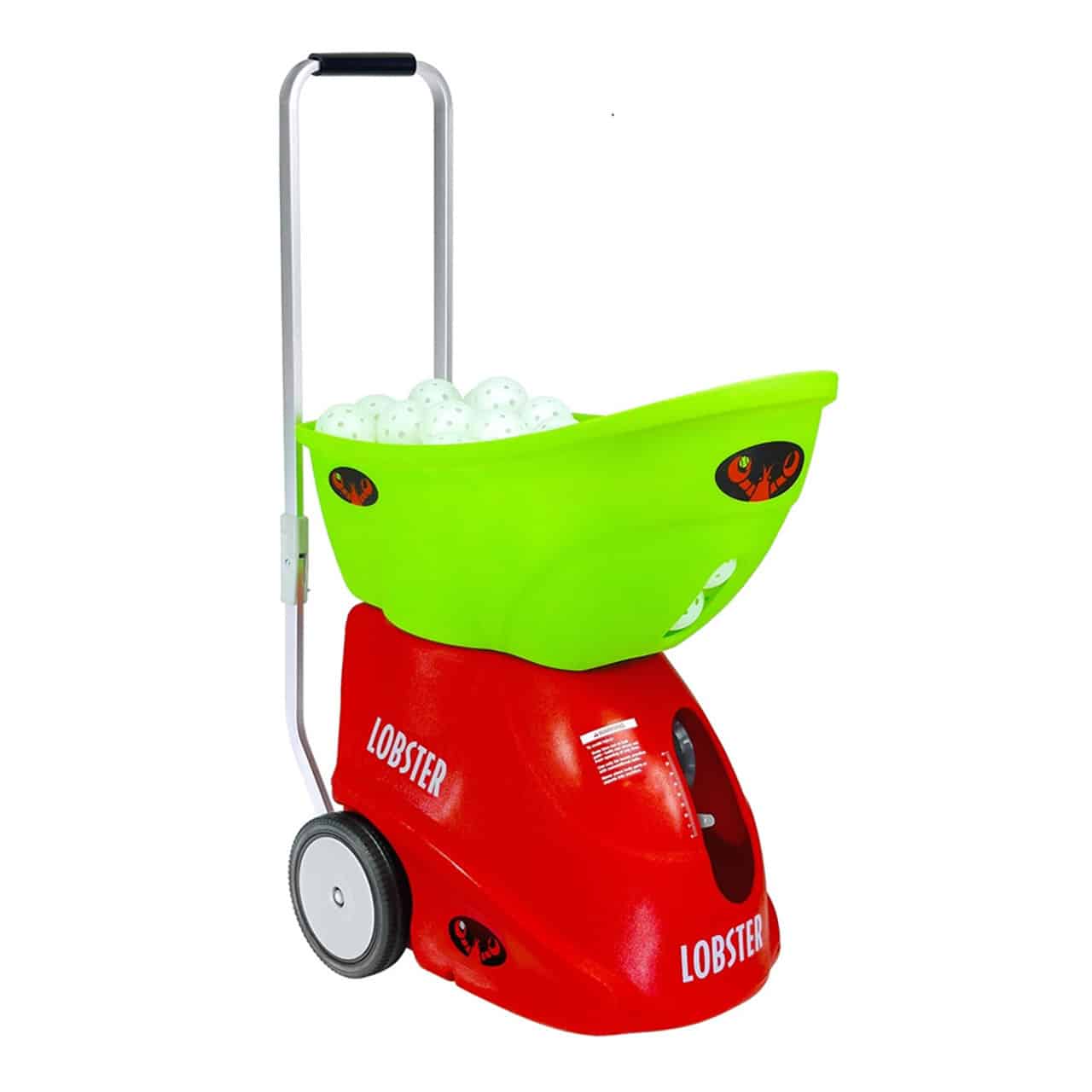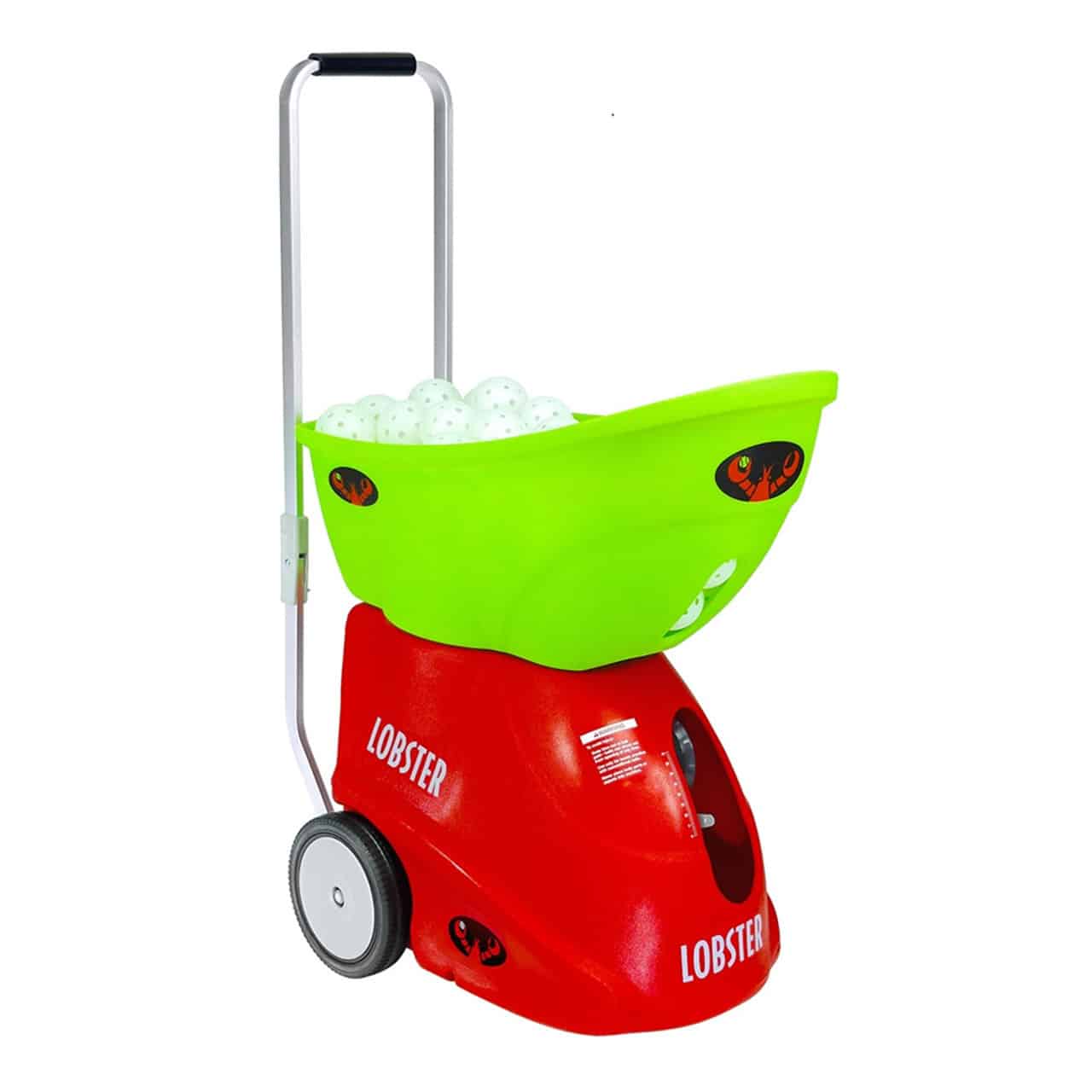 The best pickle ball machine on our list is the Lobster Pickle Champion ball machine! This advanced machine comes packed with features that will take your game to the next level. Lobster sports might be best known for their tennis ball machines. They have been a leader in that area and are taking their tennis ball machine knowledge and transferring it over to pickleball. Lucky us!
This machine does it all and it does it all well. First, you have the option of using it with a rechargeable battery or AC. It has an easy-to-read digital LED display so you can easily customize and control the 6 preprogrammed drills to suit your training needs. The different pre-programmed drills help make it feel like a game situation.
The machine also has the top and underspin like all Lobsters plus side-to-side sweeping. It can fire balls at your with a max ball speed of up to 65mph making it a versatile tool for players of all levels!
The electronic elevation control and 2-line oscillation add another dimension to your training routine. There are two remote options so you can adjust everything to get your settings just right without having to walk back to the other side of the court. The first is with the app that is compatible with Apple devices. Second, if you don't have an Apple device, you can get the remote control from Lobster Sports.
As for the battery, you have two options. An internal and external rechargeable battery. The internal is in the machine so you need to wheel in the whole unit to plug it in to charge. With the external battery, you can detach it and take it in to charge and leave the actual machine on the court if you choose. We think that is an excellent option and this is a better choice for flexibility. The battery does have a nice 4-6 hour run time though so you have a long time to practice!
And with a nice big 135-ball capacity (the highest ball capacity in our review) you can go for a long time!
With its adjustable feed rate of 2-9 seconds, you can train at your own pace. Also, you can train indoors and outdoors because this machine will accept both types of balls.
The Lobster is backed with a 2-year warranty on the machine and a 6-month warranty on the battery which is pretty solid. Not as good as other machines on our list but still comforting.
If you are a pickleball player who is looking to take your pickleball game to new heights, the Lobster Sports Pickle Champion is the best machine!
Specs
Power Source: Internal or External Battery
Remote: Yes, 2 options
Pre Programmed Drills: 6
Oscillation: Yes
Elevation: Electric
Spin: Top & Under
Ball Capacity: 135
Max Ball Speed: 65 MPH
Ball Feed Rate: 2-9 seconds
Battery Run Time: 6-8 on the external battery pack
Weight: 44 pounds on the battery model
Warranty: 2-year machine and 6-month battery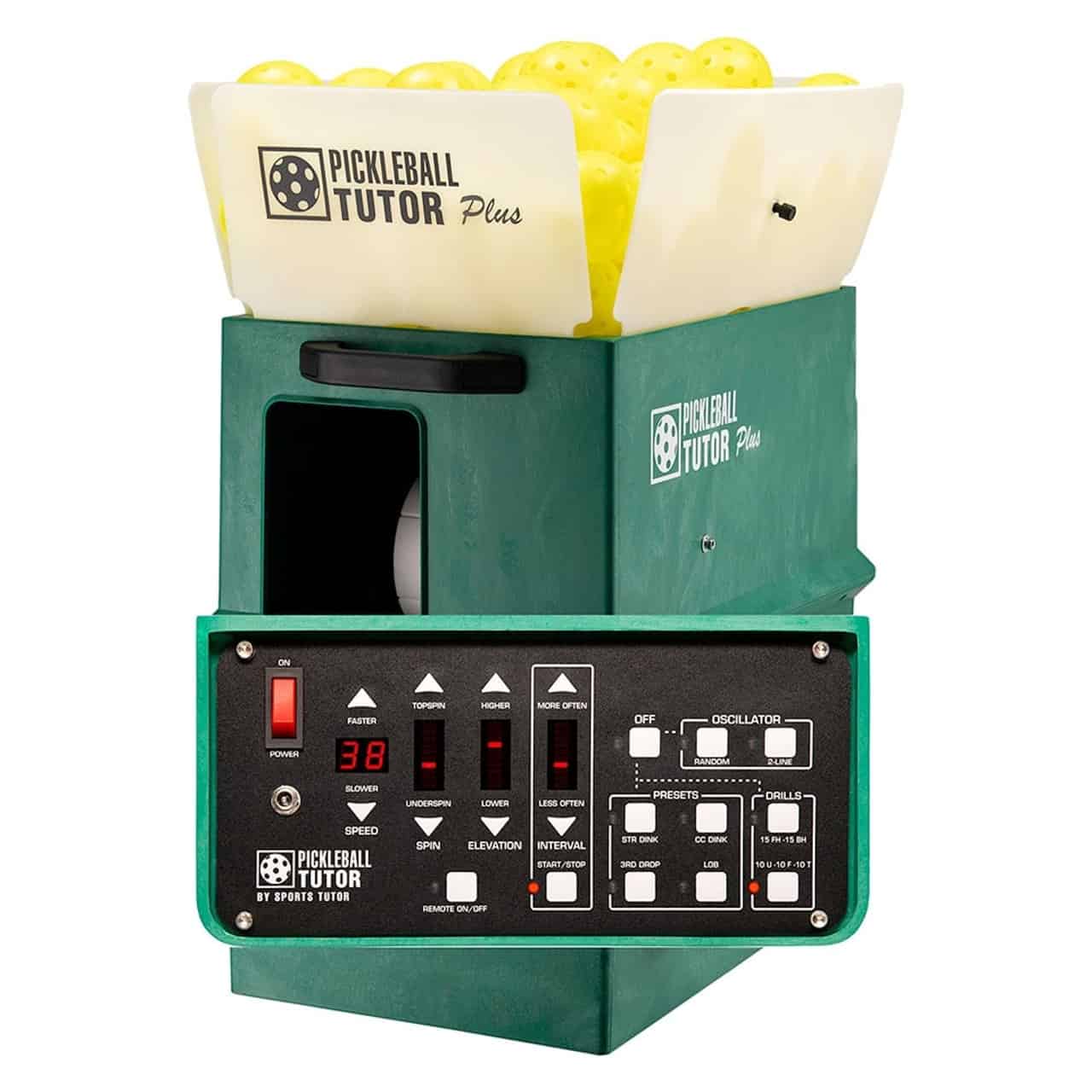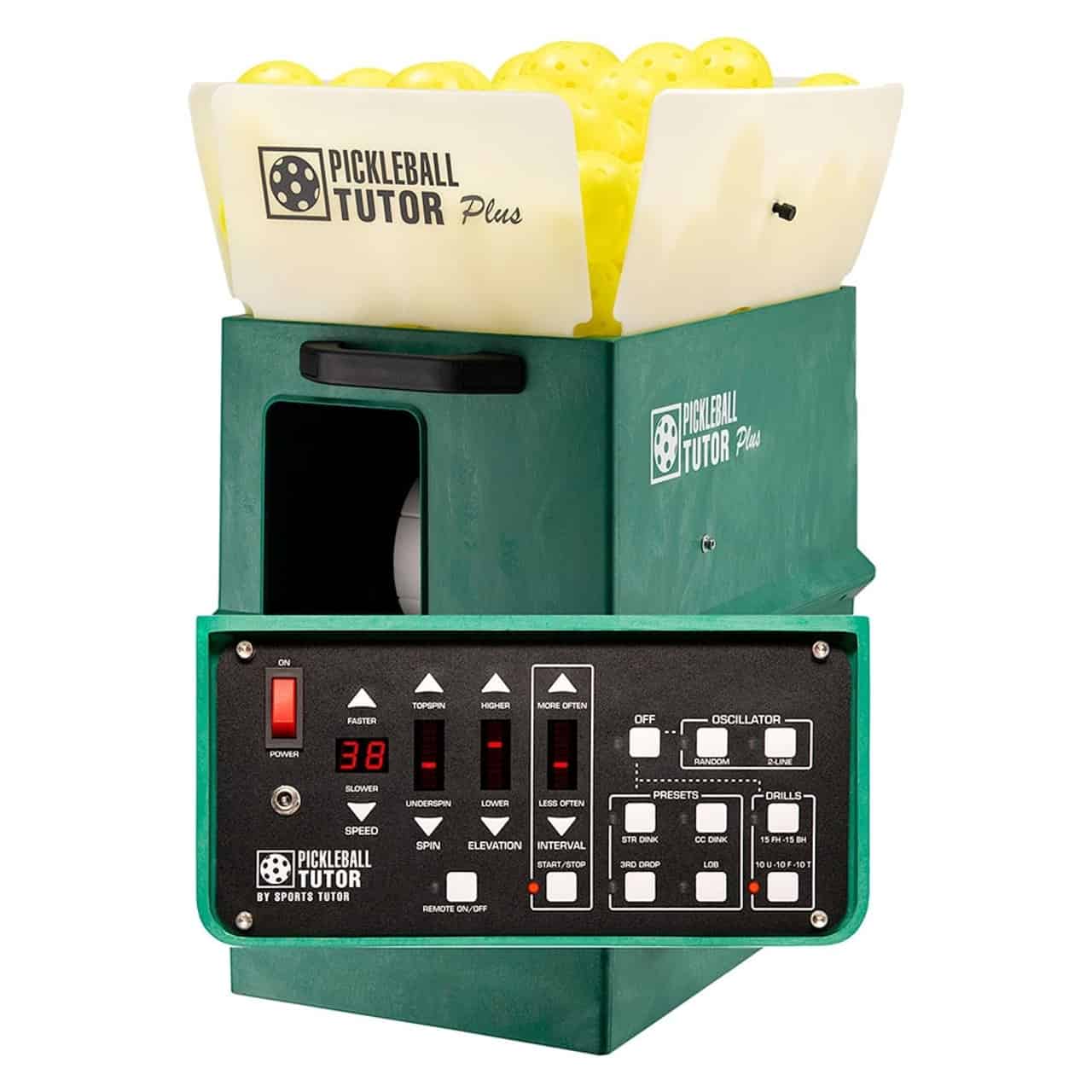 Runner-up is the Pickleball Tutor Plus Ultra pickleball machine.
This is a very nice machine and a close runner-up for good reasons.
Pickleball Tutor makes some great pickleball machines. The Plus Ultra comes with a digital display and 6 pre-programmed drills. You can also easily customize your programmed practice routine to improve your skills as needed. The pickleball machine also comes with 3 remote control options that allow you to adjust settings from anywhere on the court.
The random oscillation, 2-line oscillation, and electronic elevation control add variety to your training and simulate real game situations. The machine has 110 ball capacity and a maximum ball speed of 65 MPH. It is also able to be set with top and under spin options.
The ball feed rate of 1-10 seconds allows you to really customize how fast you want the balls to feed.
The battery life is decent at 3-4 hours on a single charge. Having an additional battery isn't a bad option for this pickle ball machine.
The Pickleball Tutor Plus Ultra also comes with a 3-year manufacturer warranty on the machine and a 1-year warranty on the battery. So if anything goes wrong, you're covered.
Whether you're a beginner or an experienced player looking to take your skills to the next level, this pickleball machine is an excellent investment in your training regimen.
Specs
Power Source: Battery or AC
Remote: Yes
Pre Programmed Drills: 6
Oscillation: Yes
Elevation: Electronic
Spin: Top & Under
Ball Capacity: 110
Max Ball Speed: 65 MPH
Ball Feed Rate: 1-10 seconds
Battery Run Time: 3-4 hours
Weight: 34 pounds battery model
Warranty: 3 years machine, 1-year battery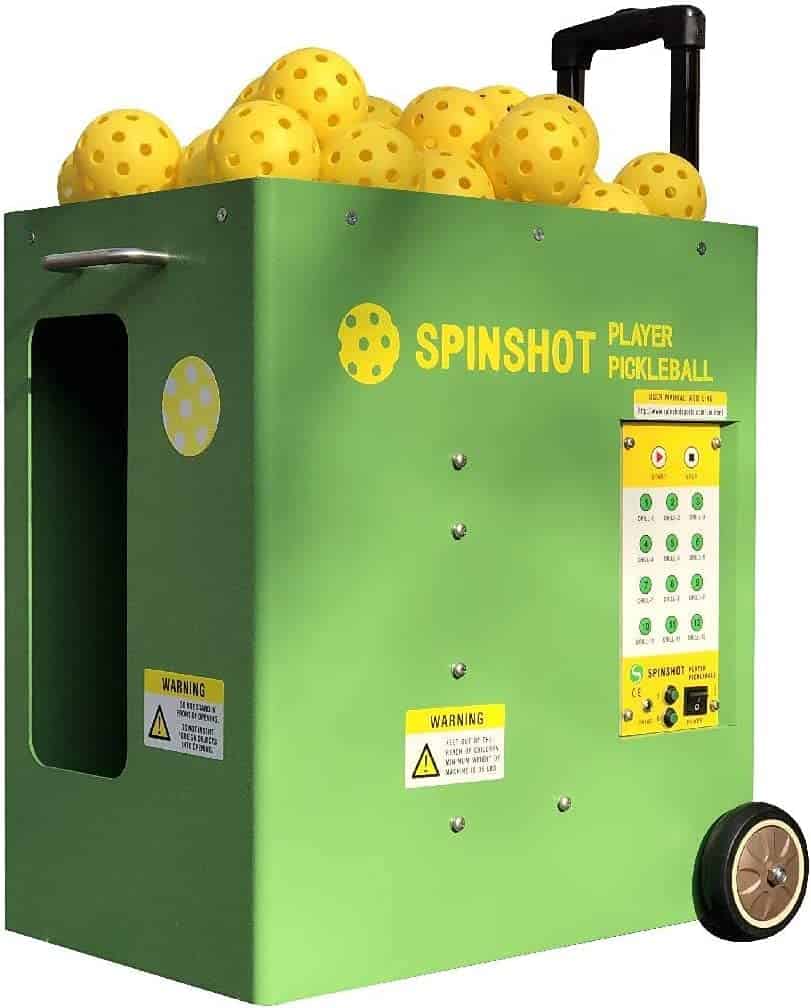 In third place is The Spinshot Pickleball Machine. It is a nice machine and allows for all the usual customizations…height, direction, spin, and speed for each of the 6 sequential shots. You can also save these drills into your personalized practice drill. This is on top of the 12 preprogrammed drills already included to challenge yourself. The most in our review!
The machine's ball speed goes up to 68 mph(highest in review), providing a realistic playing experience that can help improve your game. It has a great anti-ball jam system that works great.
Its battery life lasts between 2-3 hours on a single charge(lowest in review), so we recommend buying an additional battery if you want to train longer.
You can control the machine using two remote options: use the apple or android app as a remote or upgrade to the "remote watch" for an additional cost. This feature allows you to adjust settings on the go so you can focus on your practice.
In summary, the Spinshot Pickleball Machine is a reliable and customizable training partner that will take your pickleball game to the next level.
Specs
Power Source: Internal & external battery or AC
Remote: Yes
Pre Programmed Drills: 12
Oscillation: Yes
Elevation: Yes
Max Ball Speed: 68 MPH
Battery Run Time: 2-3 hours
Weight: 42 pounds
Warranty: 2-year machine, 3-month battery
Related: The Best Pickleball Shoes For Men and Women
How To Choose The Best Pickleball Machine?
Pickleball machines have a lot of different options to them. So it's important to get a good awareness of what it is you are looking for in your pickleball machine.
Here are some key factors to keep in mind when shopping for a ball machine:
Ball speed
Varying ball speeds can help you prepare for different playing styles and conditions during a match. Beginners may need a slower speed at first and can increase as they progress.
Spin
A machine with adjustable spin settings can help you train for different spin types like topspin, backspin, or sidespin
Oscillation
Oscillation is important because it allows the machine to randomly distribute balls across the court, simulating game-like situations. This helps players practice their footwork, positioning and reaction time in a more realistic way.
Programmable drills
Programmable drills are important because they allow players to customize and save their own practice routines. With programmable drills, players can simulate specific game scenarios, focus on specific shot types or improve their weaknesses.
Remote control
A remote control is important because it allows players to adjust settings and change drills without having to approach the machine. This saves time and energy, allowing you to focus on your training.
Battery life
Battery life is important as it determines how long the machine can operate before needing to be recharged or replaced, affecting training sessions and flexibility.
Warranty
The warranty provides assurance that the product is of good quality and that the manufacturer will stand behind the product in case of defects or malfunctions, giving peace of mind to the buyer.
Price
Price is an important factor to consider when choosing a pickleball ball machine as it determines the affordability of the product, and whether or not it is worth investing in for one's training needs and budget.
Weight
Weight determines the portability, ease of carry for transport, and stability of the machine during use.
By keeping these factors in mind and doing your research before making a purchase, you'll be able to find the perfect ball machine for your needs. With consistent practice using the machine, you can improve your skills and take your game to the next level.
Recommended Articles:
Conclusion
In conclusion, pickleball machines can be a great investment for your training regimen. Whether you're looking to improve your skills or take them to the next level, there are a lot of pickleball machines on the market that offer features such as programmable drills, ball capacity, spin options, remote control options, and adjustable settings. Be sure to consider all of these factors when shopping around for a pickleball ball machine so that you find one that best fits your needs and budget. With consistent practice using this tool, you will soon see improvements in your drives, dinks, and all shots in between!