There is a lot of buzz over the new Ben Johns pickleball paddle.
The Joola Ben Johns Hyperion CFS 16 paddle has been a big hit in the market.
It was introduced by Joola, the renowned table tennis company, in partnership with Ben Johns, the World's top pickleball player. Having the world's number one ranked player give you input and feedback on their signature paddle design and performance is a huge advantage.
And with Joola knowing a thing or two about paddle sports (they have been a leader in table tennis for over 70 years) this makes a wonderful combination to create the best pickleball paddle.
Pickleball just recorded a record 35 million players in 2022! That's right…35 million. That is up from 4.8 million in 2021. So when we say it is the fastest growing sport you now understand the number. And if you have played it, which I assume you have since you are here, you know why it is growing so fast! It's an amazing game.
Pickleball has certainly exploded in the US in the last couple of years and continues to be the fastest-growing sport. It is a fast-paced game that combines the basics of tennis, ping-pong, and badminton. We can all agree this is such a fun game!
But there is one thing that is a little more challenging to agree on and that is; what is the best pickleball paddle?
The debate about the best pickleball paddle is a long one and there are certainly a lot of opinions out there.
However, that debate may be coming to an end with the new Ben Johns Pickleball Padddle. Ben's new paddle is the Joola Ben Johns Hyperion 16 Pickleball Paddle. This baby is awesome!
Ready to learn more about the new Joola Pickleball Paddle?
Read on!
We are reader supported and as such, may make a small commission at no expense to you if you purchase thru our links. Thank you!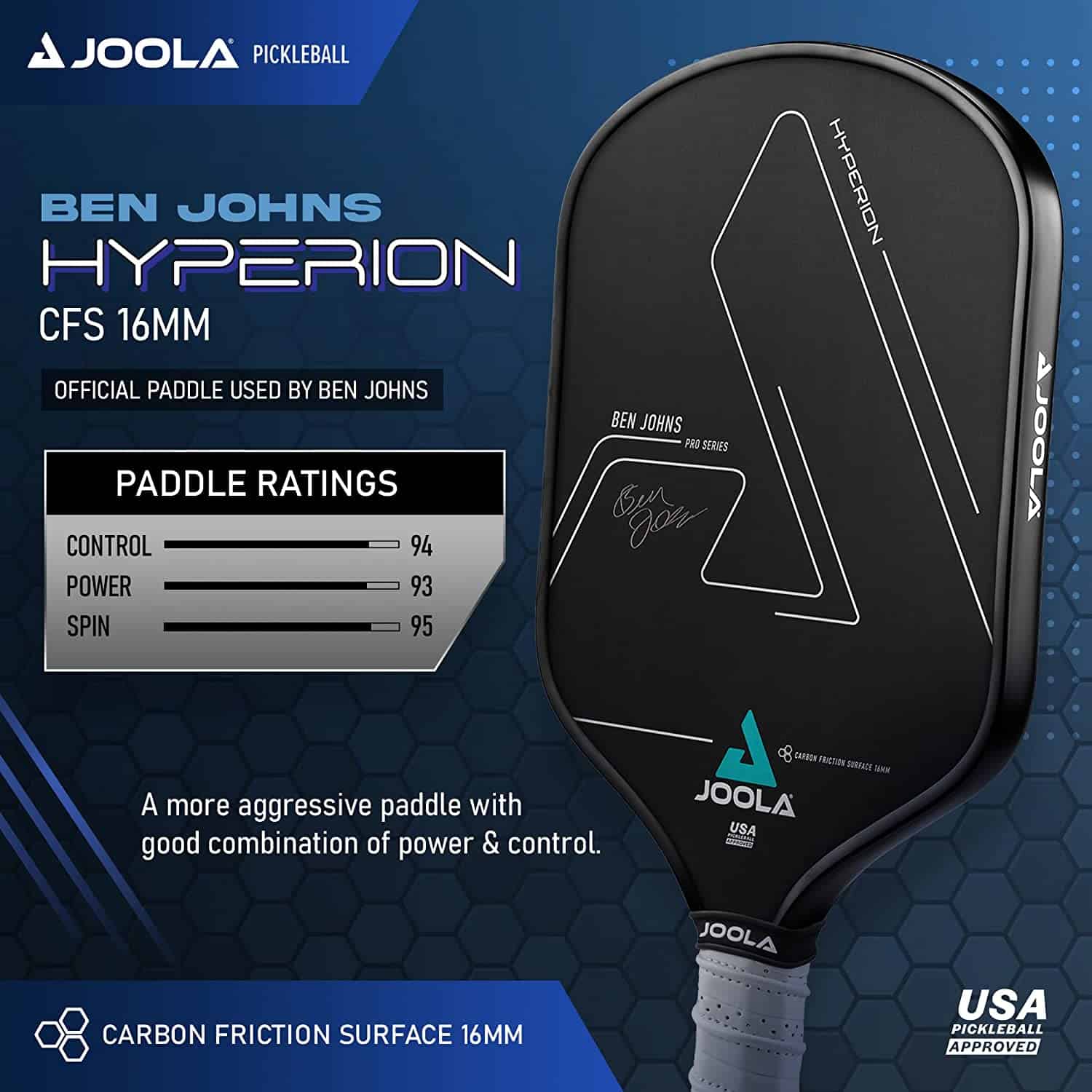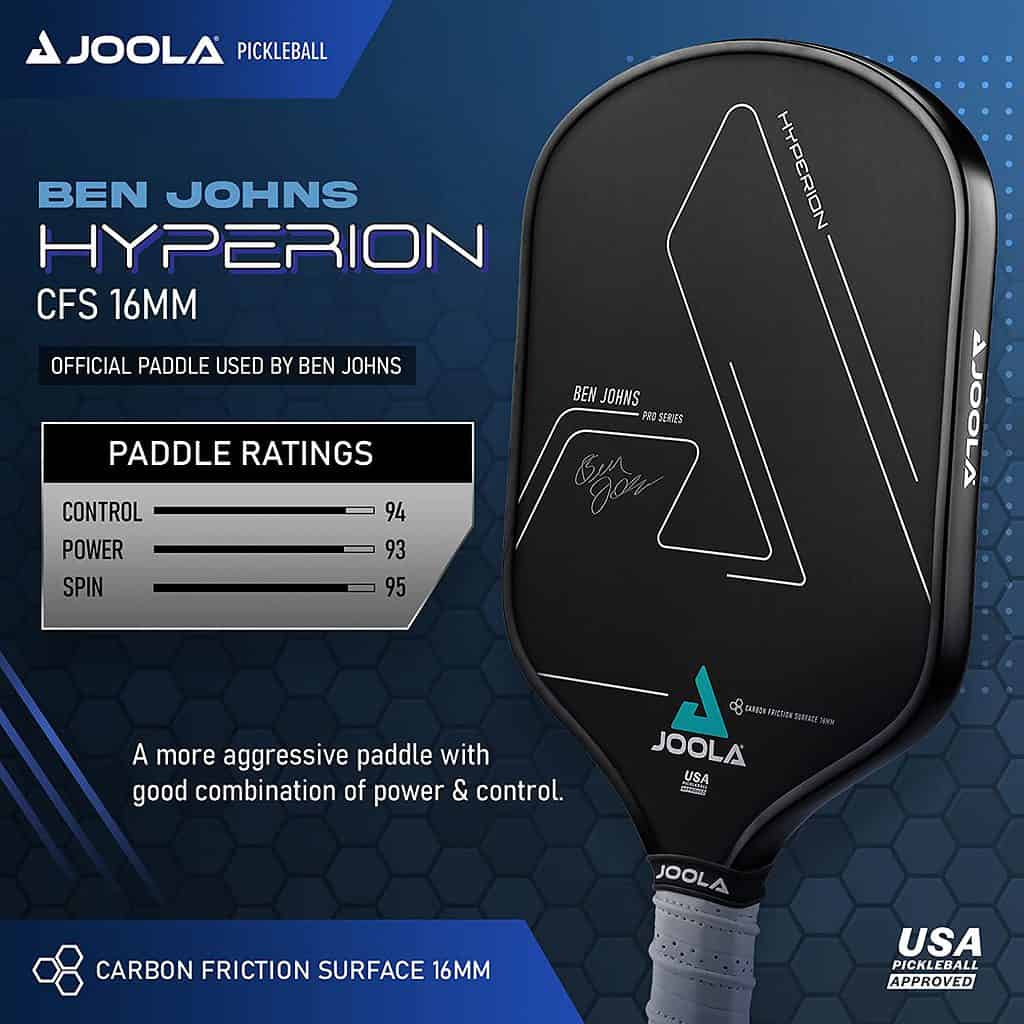 If you are looking for a hard-core paddle that guarantees powerful shots, maximum spin, and good control, Joola Ben Johns Signature Paddle is where it's at. It is a top-tier paddle. This paddle is USAPA approved as one would assume since it is THE paddle Ben Johns uses in tournament play.
It has a slightly heavier weight that helps for control and there is no need for lead tape on this one. They do offer a lighter version of this paddle.
The elongated handle gives a better grip which allows for two-handed shots, and the honeycomb polymer core offers better consistency and control than some other models on the market today.
Moreover, the carbon friction surface provides for great power and spin with the carbon Flex 5 textured surface.
Specifications of Joola Ben Johns Hyperion 16 Pickleball Paddle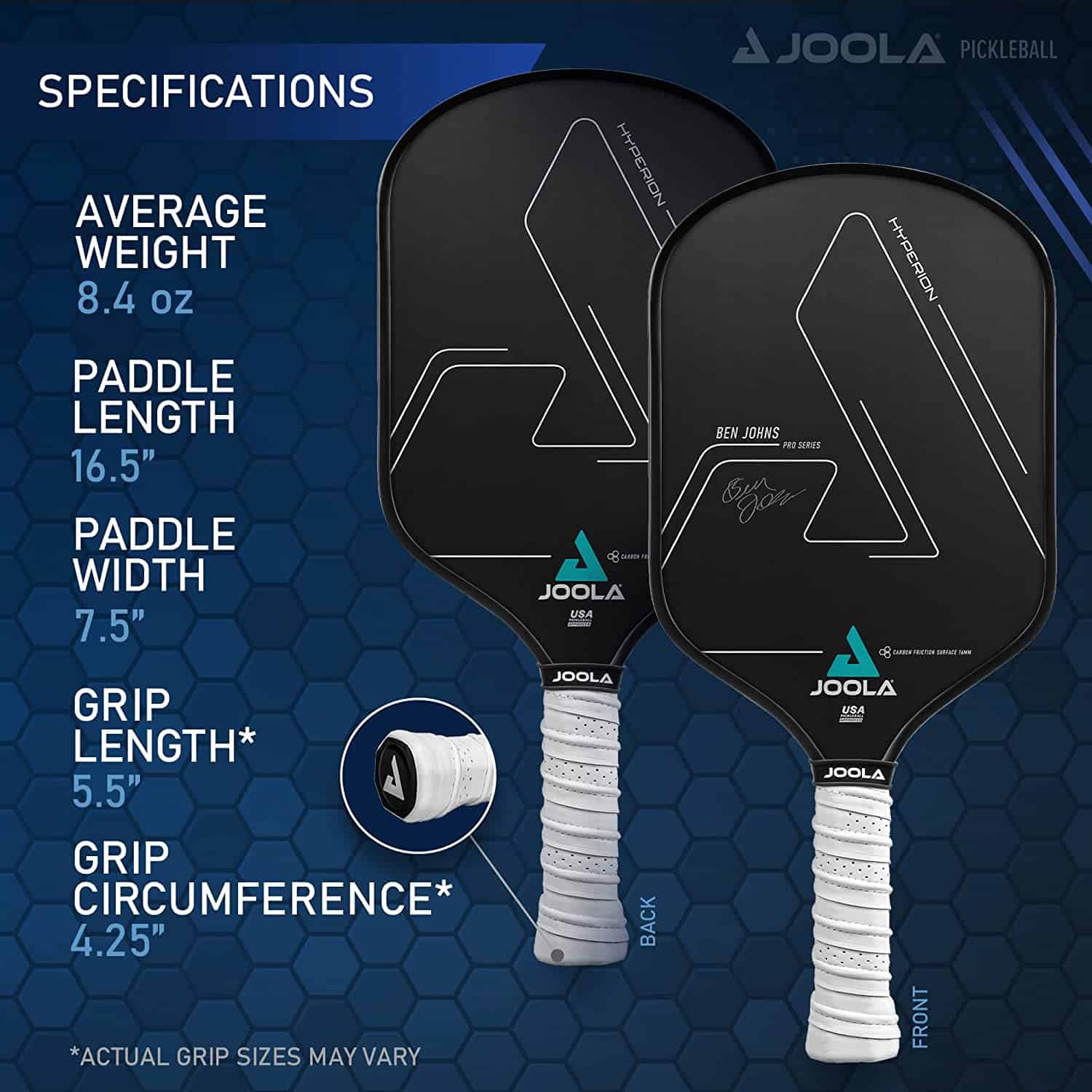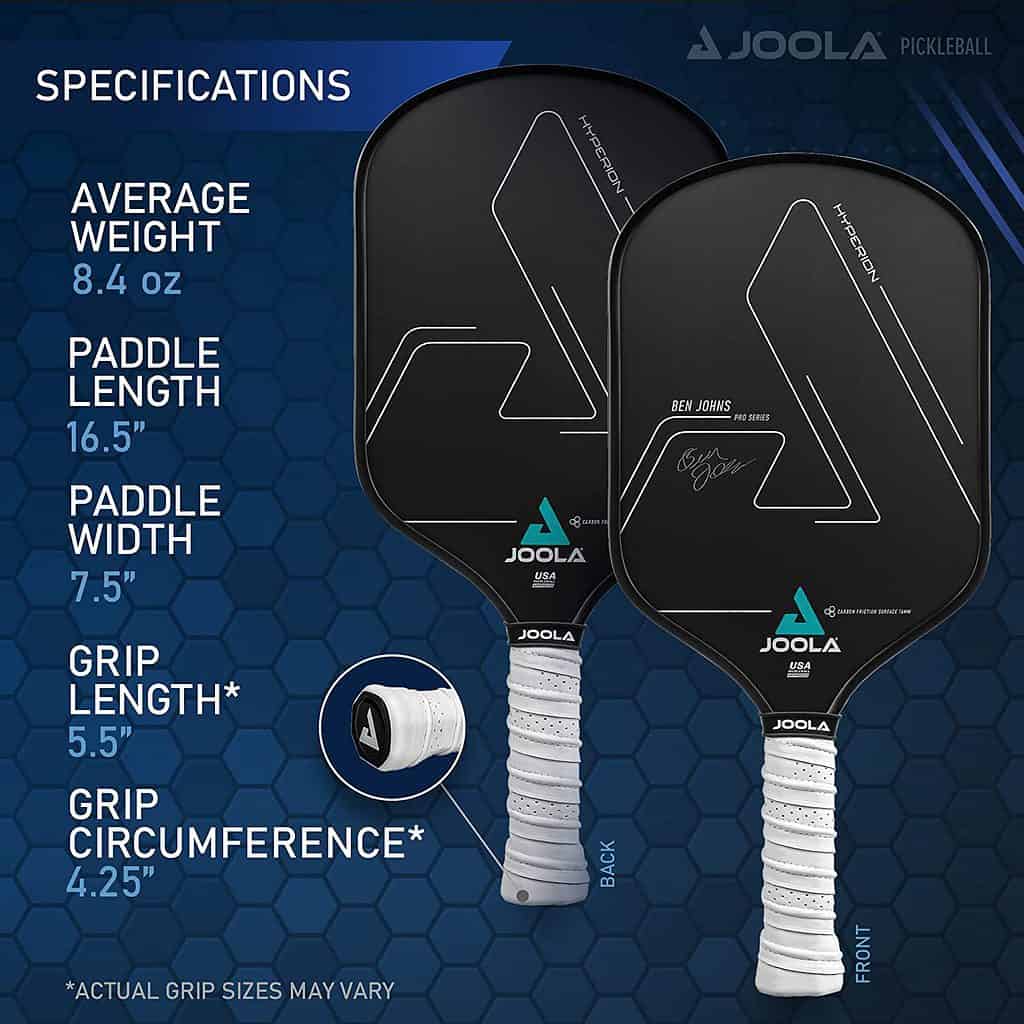 | | |
| --- | --- |
| SPECIFICATIONS | JOOLA Ben John Hyperion 16 Paddle |
| Weight | 8.4 OZ (for the standard weight) |
| Handle Length | 5.5" |
| Paddle Length | 16.5" |
| Paddle Face | Carbon Friction Surface |
| Core Material | Reactive Polymer Core |
Best Features Of Ben Johns Hyperion 16 Paddle- What Makes It Stand Out?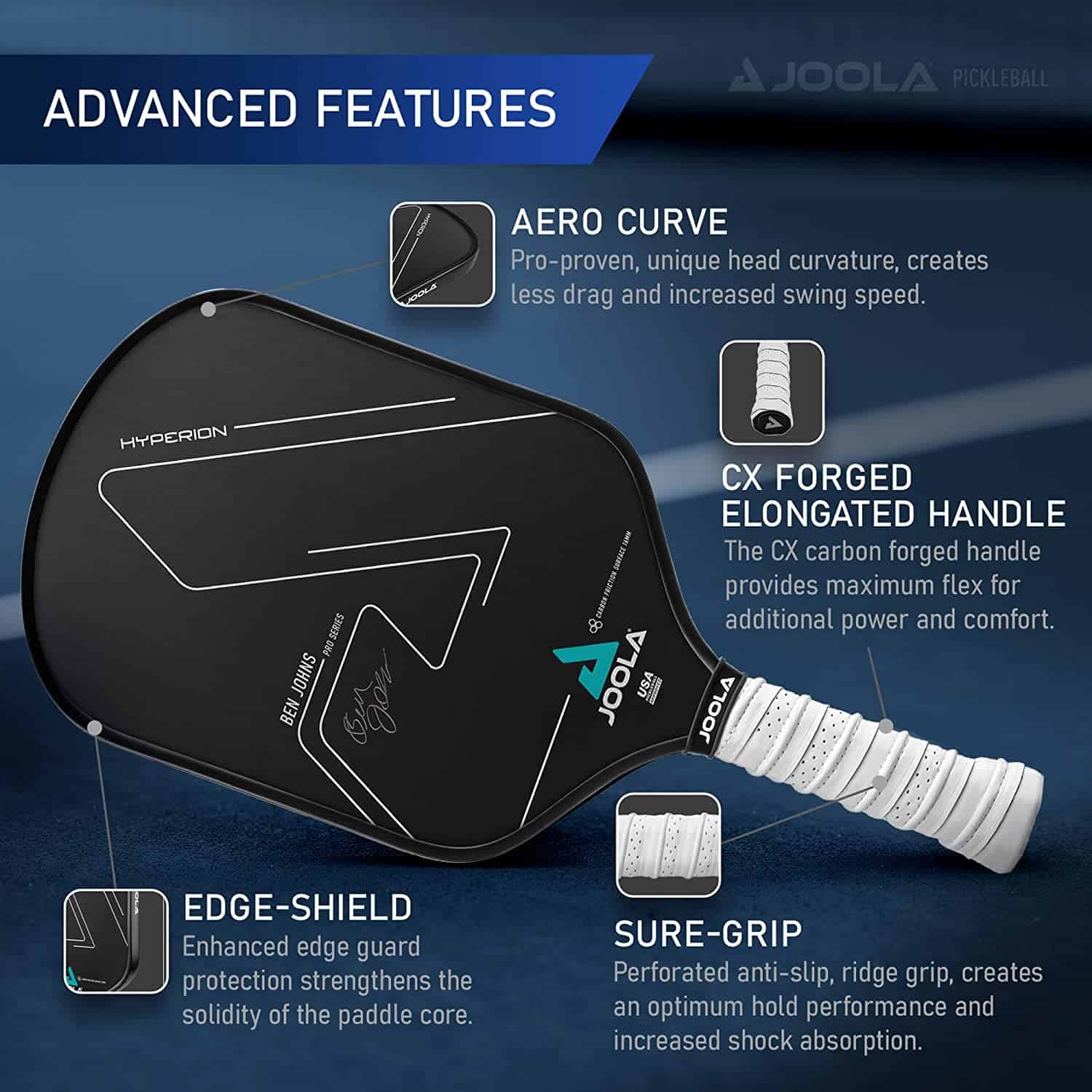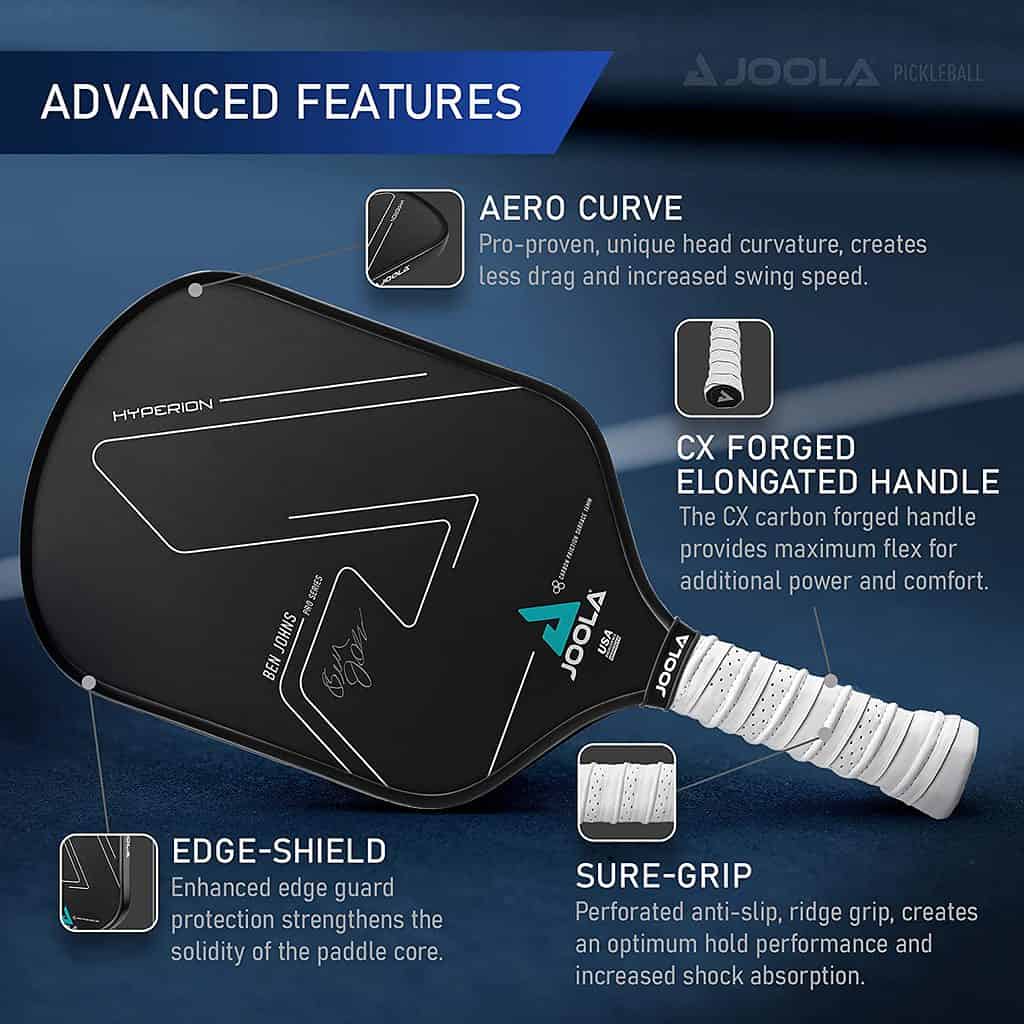 With hundreds of paddles in the market, Joola Ben Johns Hyperion CFS 16 paddle has set the bar to a new high by providing some of the best features and quality in a paddle. From its technology to material and fabrication, the paddle helps players perform better on the court.
The Joola Ben Johns Hyperion CFS 16 paddle offers a combination of power, spin and control.
So let's get into some of the awesome features that make the Joola Ben Johns Hyperion CFS 16 the Number 1 paddle on the market and why it tops our list of the Best Pickleball Paddles!
Best for Spin
It has a carbon abrasion surface that uses the flex 5 texture. This is a stiff material that absorbs and harnesses the raw power. The carbon flex 5 is durable and long-lasting.
Power and Comfort
Joola is the first to bring a carbon-forged handle. It is comparatively thin and thus way more comfortable in my opinion.  The carbon-forged handle provides for maximum flex and additional power produced by the paddle.
Reactive Polypropylene Honeycomb Core
The reactive honeycomb polymer core uses smaller honeycomb cells, making it feel more powerful, consistent, and sturdy.
Aero Curve Fast Swing Speed
One of the unique features of the Joola Pickleball Paddle is its shape. It has an aero-curve shape that creates less drag for a higher swing speed giving you a consistent edge on your competition.
CX Forged Handle
It has a long handle covered with a perforated, anti-slip grip. This offers an excellent grip and comfort to the players and provides reduced vibration. Moreover, the handle is perfect for two-handed backhand shots.
Hyperfoam Edge Wall
The Hyperfoam Edge Wall is a specialized foam in the paddle adding weight. They do this for more stability and it also increases the sweet spot to help prevent a miss hit.
Who Is It Best Suited For?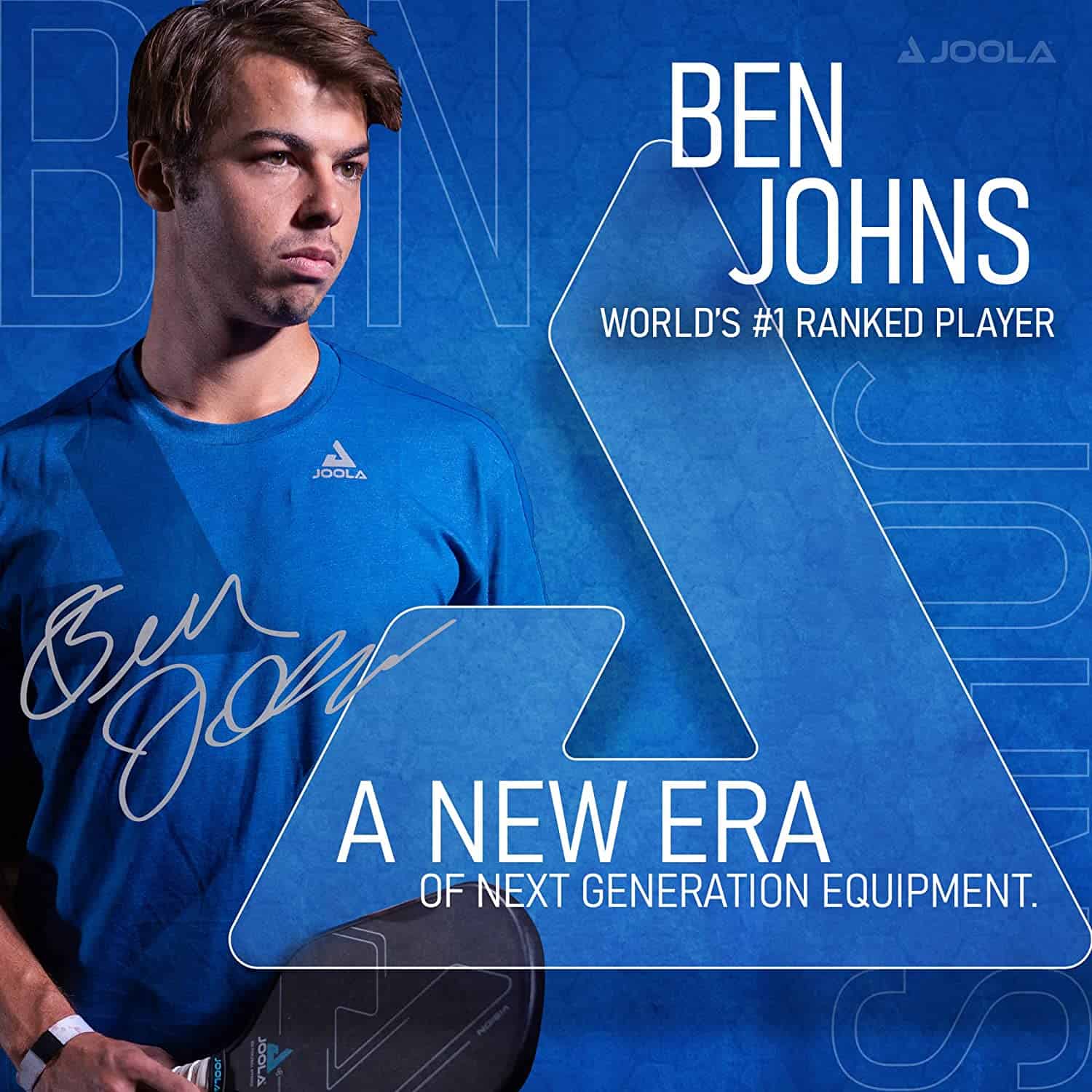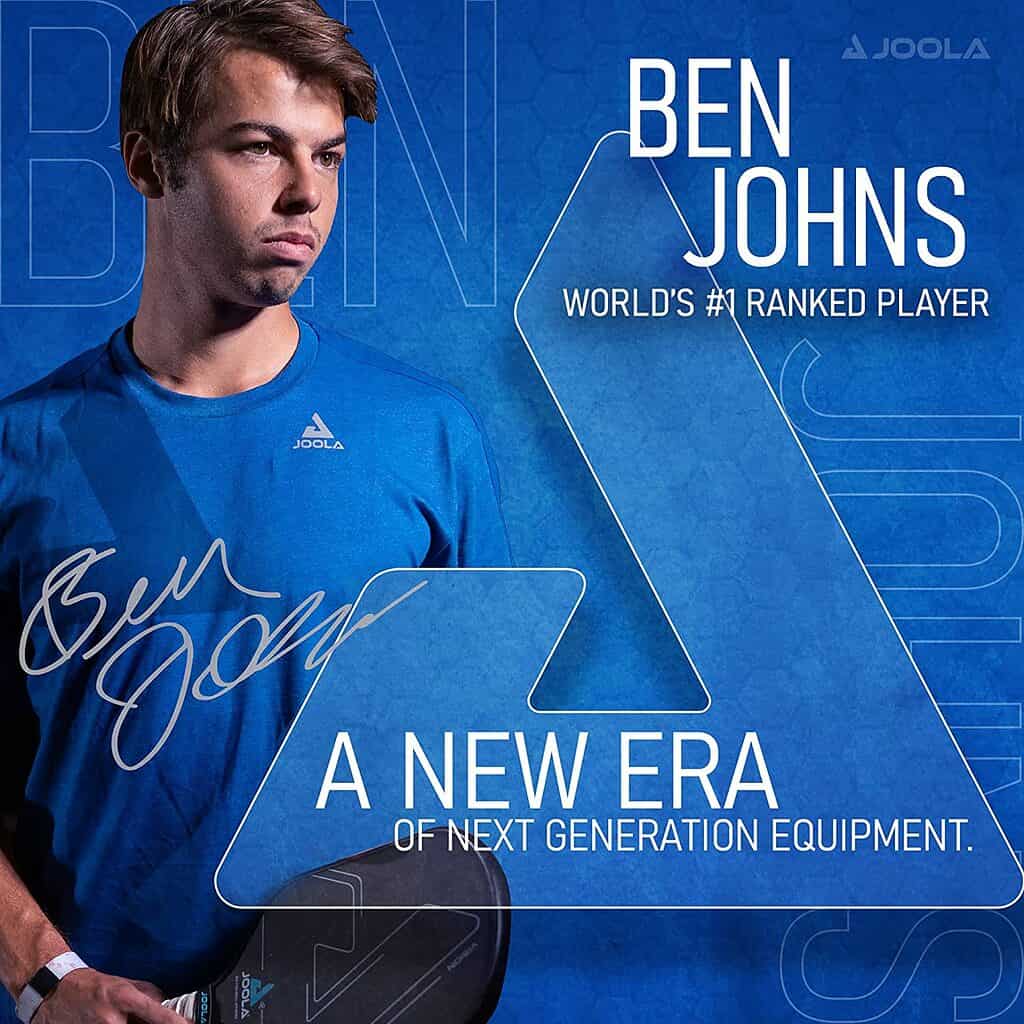 The Joola Ben Johns Hyperion CFS 16 paddle is a professional paddle that works best for the high-level player.
If you are new and just learning how to play pickleball, it's better to use one of the entry-level Joola paddles or any other entry level paddle. Many paddles are under $100 and still give you a great paddle for the price.
Once you have mastered the basics, you can start to look for a more advanced paddle like the Joola Ben Johns.
What are people saying about the Ben Johns Hyperion CFS 16 Pickleball Paddle?
People have found the new Joola Ben Johns Hyperion CFS 16 pickleball paddle to be pretty awesome so far. It is hard not to like the paddle designed by the number-one player in the world! He knows what he is doing…and so does Joola!
Joola Ben Johns Hyperion 16 Alternatives
Here are some solid options to the Joola Ben Johns Hyperion CFS 16. Check back soon for our full reviews of each!
Selkirk Vanguard Power Air Invikta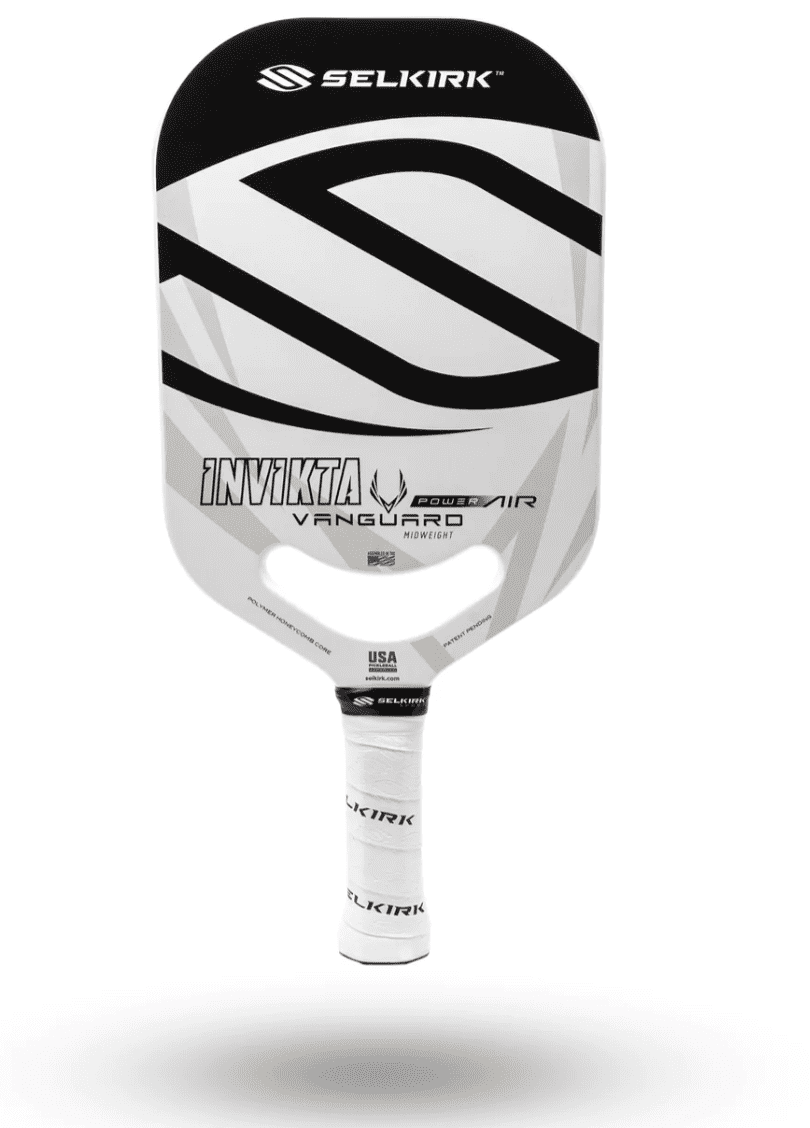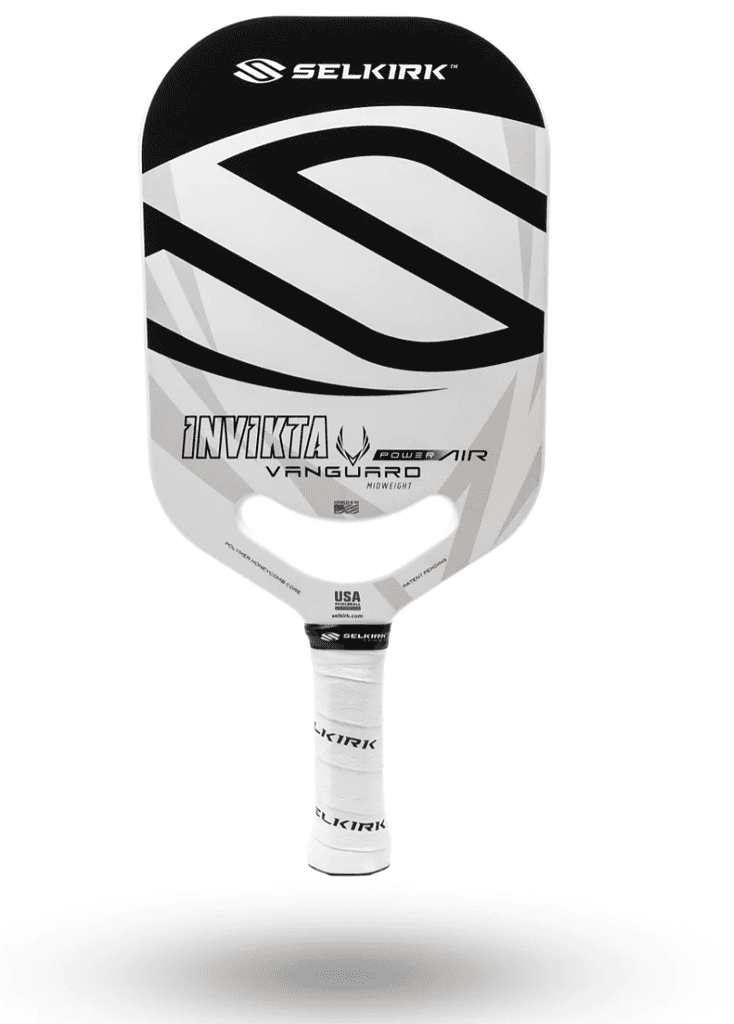 The paddle of choice of Tyson McGuffin
PaddleTek Bantam TS-5 Pro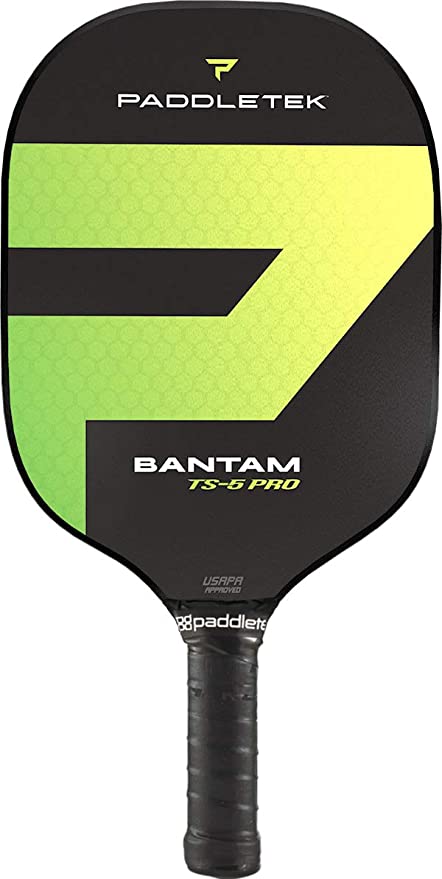 The Paddle of choice for Anna Leigh Waters
ProXR Zane Navratil 14mm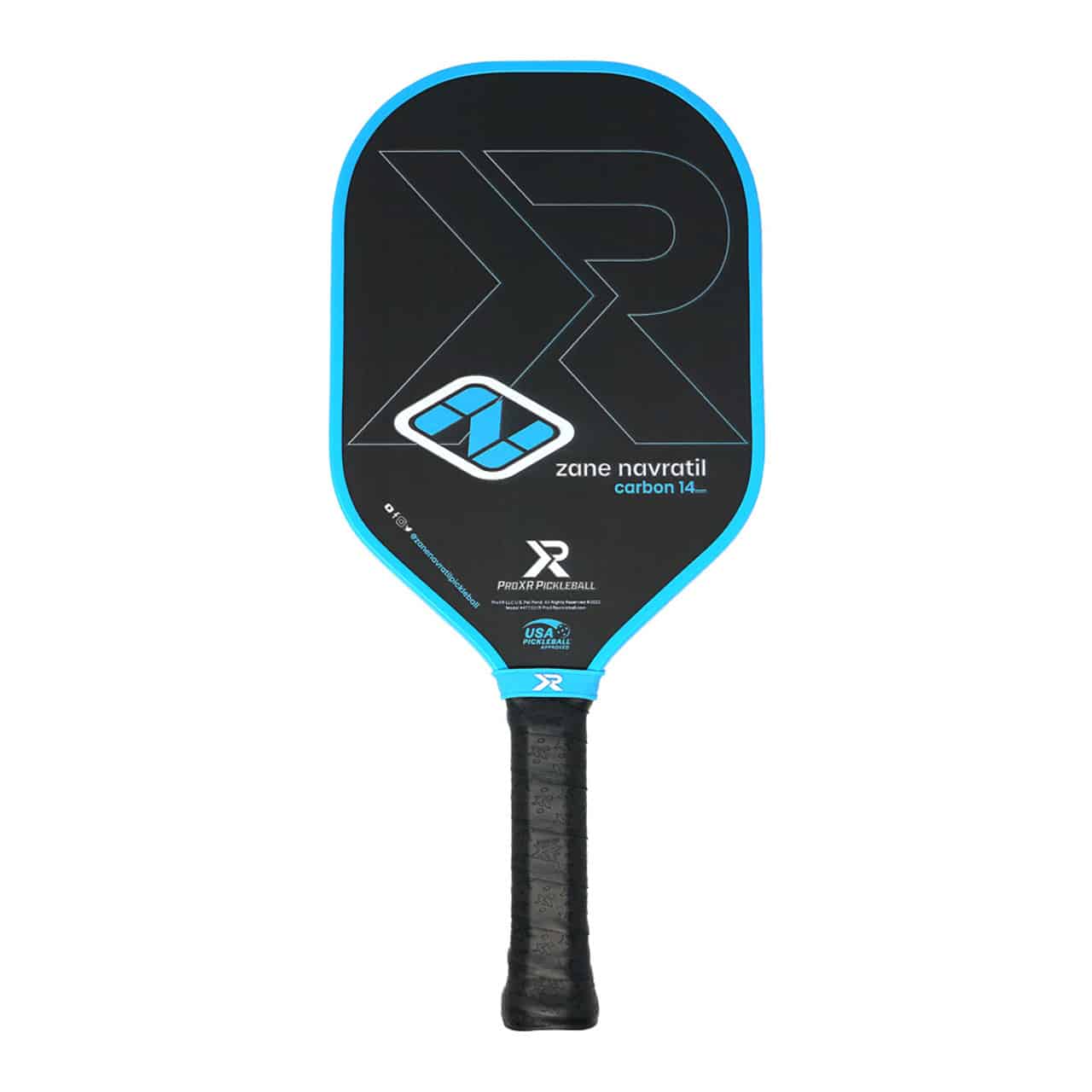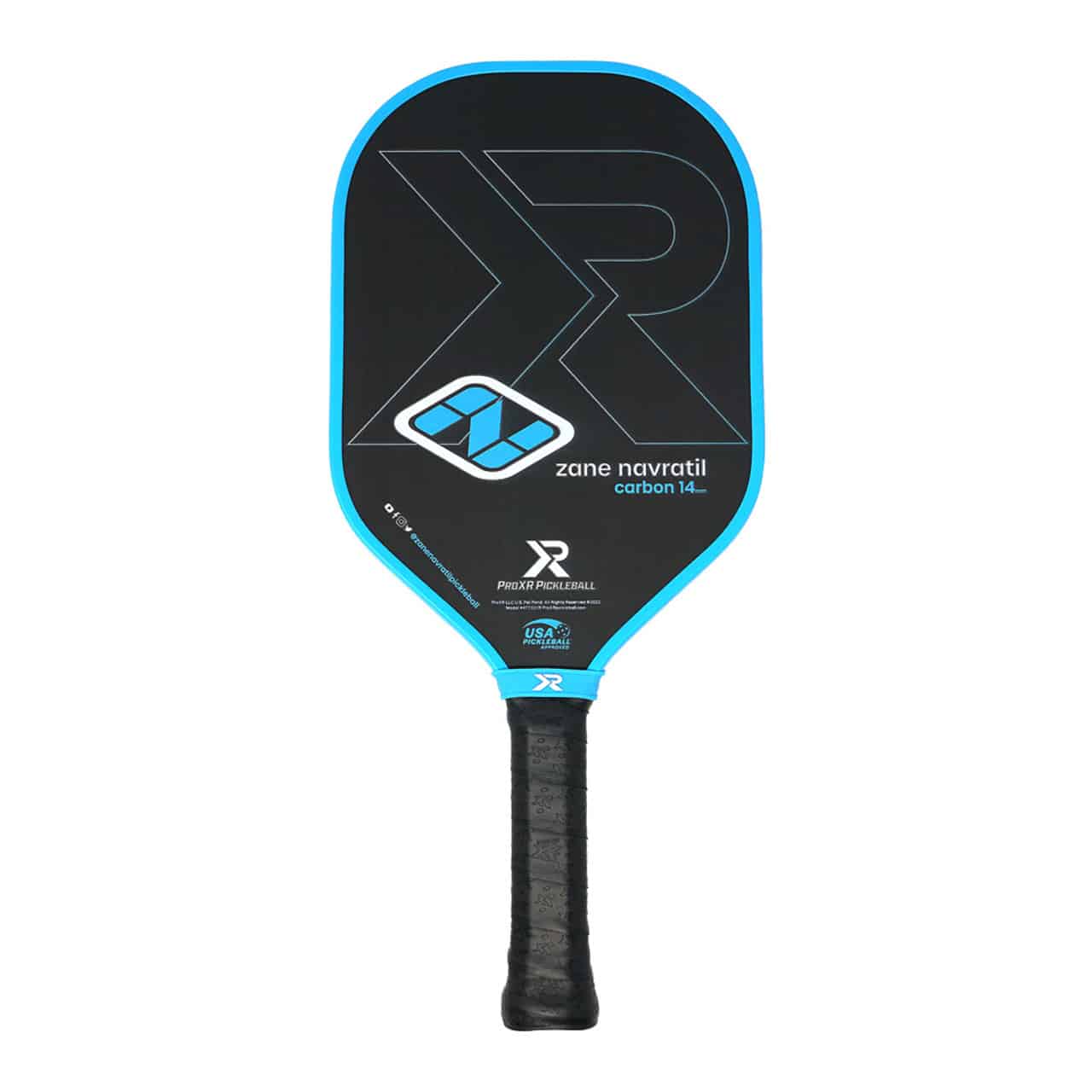 The paddle of choice for Zane Navratil
Vulcan V740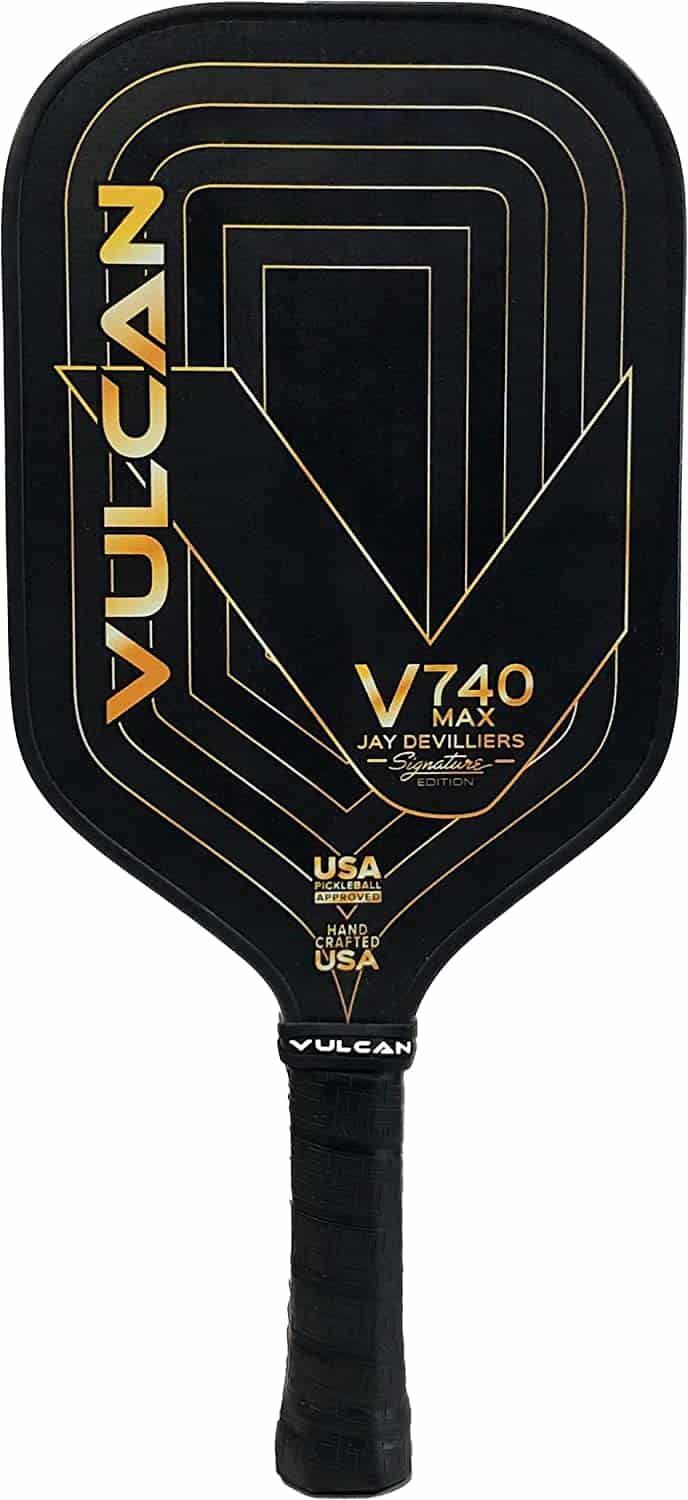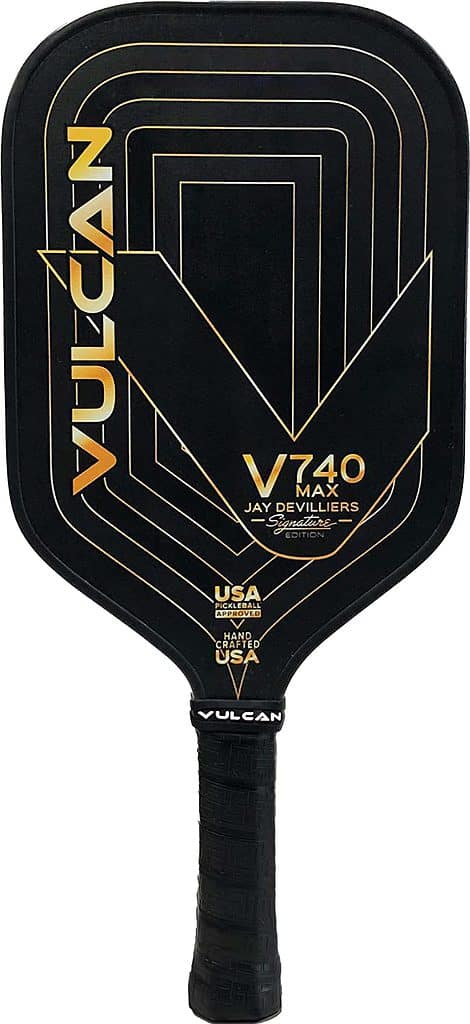 The paddle of choice for Jay Devillers
Niupipo X FAD Pro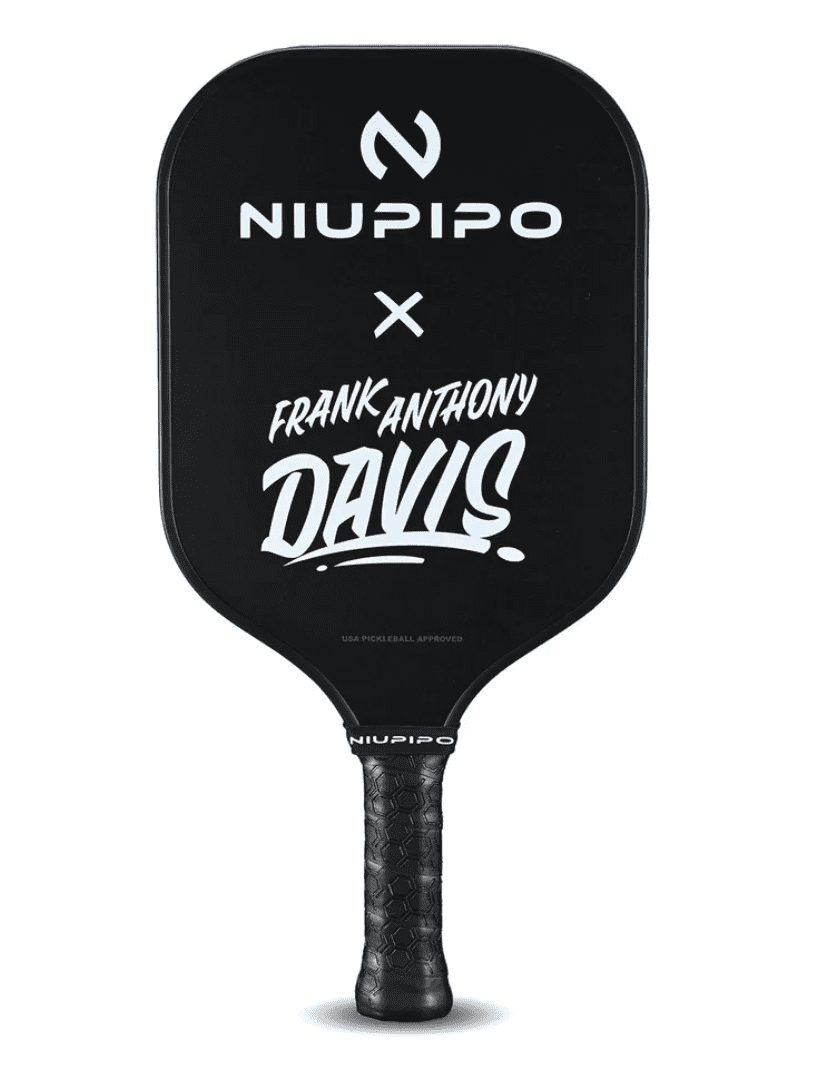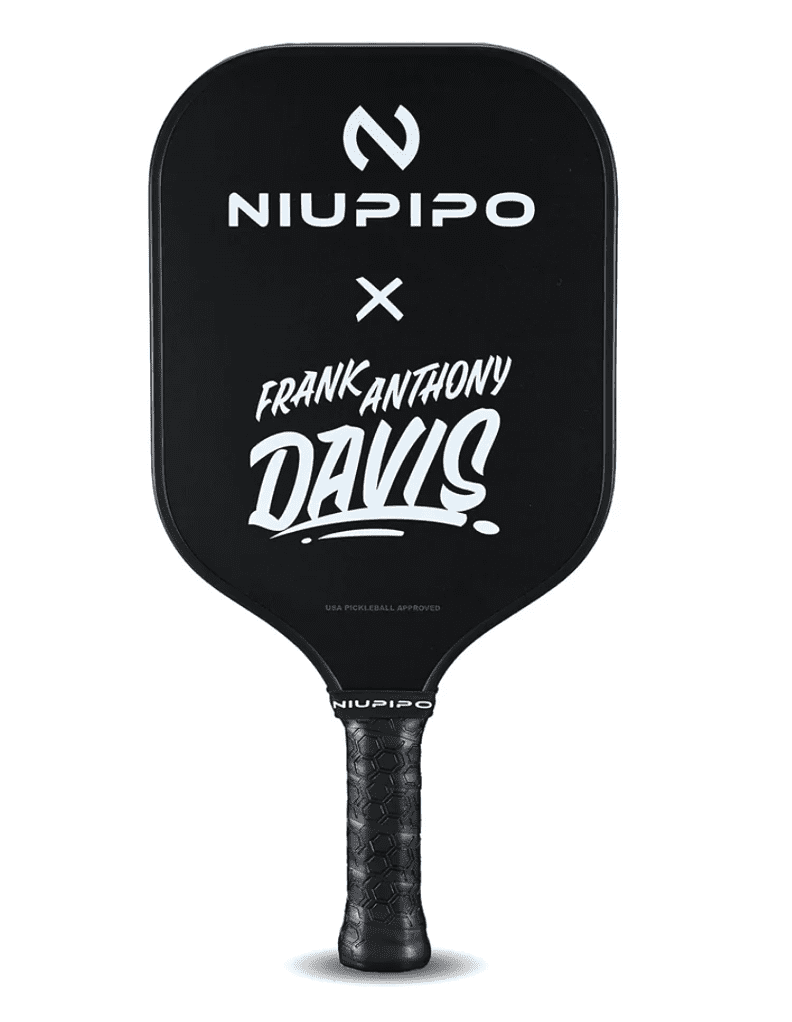 The paddle of choice for Frank Anthony Davis
Frequently Asked Questions
What factors do you need to consider before buying a paddle?
Paddle Length
Paddle Width
Budget
Playing Style
Material
Sweet Spot
Thickness
Weight
Grip Length
What is the difference between the 16 mm and 14 mm Hyperion Paddles?
This only refers to the thickness of the core.
Are carbon fiber paddles better than graphite?
Both carbon fiber and graphite paddles have their plus points. Carbon fiber offers better control, while graphite provides more power.
What is the difference between the regular and the Swift?
The only difference between the two is the weight. The regular weighs 8.4 oz and the Swift weights 7.9 oz.
What is Joola's Warranty?
Joola offers a 6 month warranty from the date of purchase for any defects on the paddle.
Conclusion
To put it bluntly, the Joola Ben Johns Hyperion CFS paddle is the best pickleball paddle on the market. I have used lots of paddles. Some were good for harnessing raw power, others were good at spins, and some were a great paddle for control. But this one has it all! It's better than any other paddle I have used.
When I tried the Joola Pickleball Paddle, I found it to be the jack of all trades. Let it be grip, control, forgiveness, spin rate, or power, the paddle mastered all the areas quite well.
So, if you want to step up your pickleball game with a new pickleball paddle, the Joola Ben Johns Pickleball Paddle is the right call to make!