Meet Jocelyn "Jay" Devilliers, a remarkable athlete known as the "Flying Frenchman" in the world of pickleball.
From his early days in France, excelling in various sports like soccer, tennis, and skiing, Jay's journey to becoming a professional pickleball player is fascinating and motivating.
Join us as we explore the intriguing story of Jay Devilliers, who has made a name for himself in the pickleball community, leaving a lasting impact on the PPA and MLP tours.
Let's get started.
The Early Years of Jay Devilliers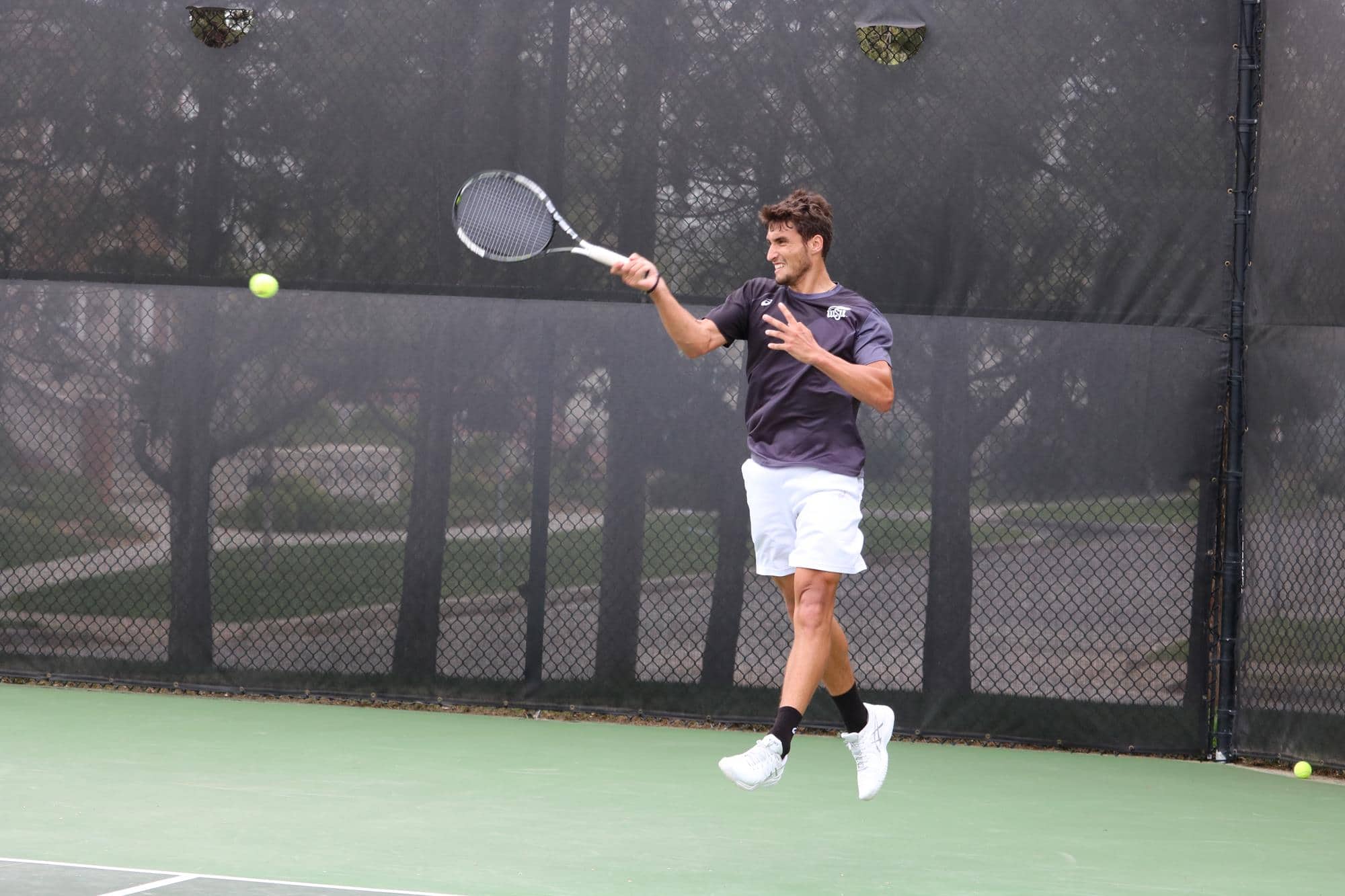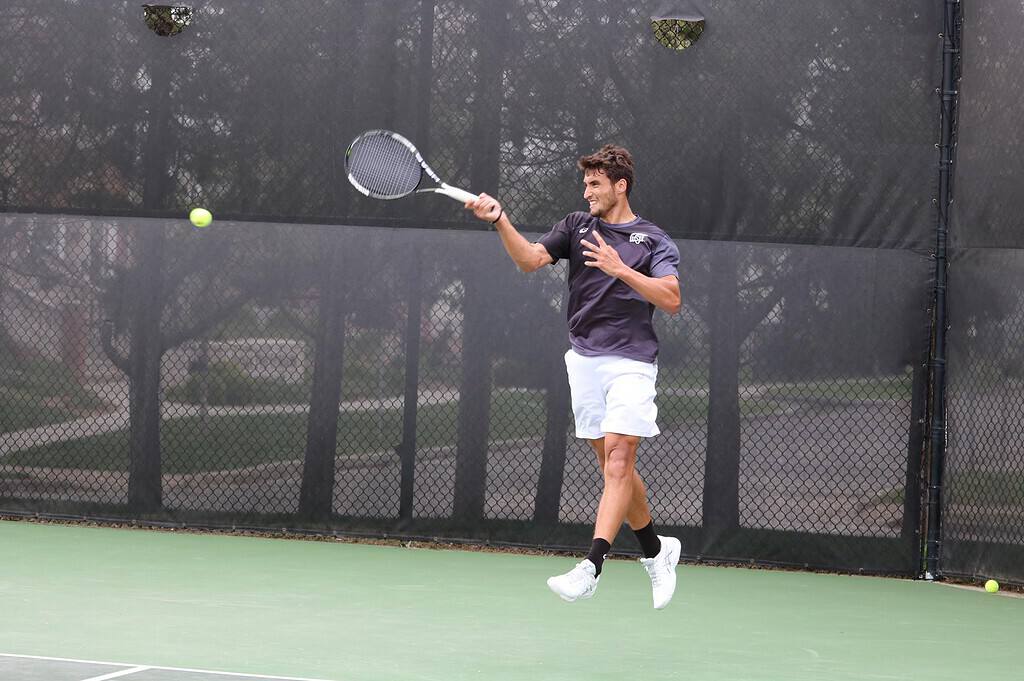 Jay had an eventful upbringing that shaped his path to becoming an ambassador for the French Pickleball Federation. Growing up in France, Jay had a passion for sports from an early age. He excelled in various sports, including soccer, tennis, handball, swimming, squash, badminton, table tennis, and skiing. However, tennis captured Jay's heart and fueled his dreams of becoming a professional player.
To pursue his tennis dreams, Jay made a life-changing decision in his teenage years. He left his hometown in France and moved to Barcelona, Spain, where he could train intensively and immerse himself in the world of tennis. The move had its challenges, but Jay remained dedicated and persevered.
During his time in Barcelona, Jay's life took an unexpected turn. He found success on the tennis court and also found love. Jay met his future wife, who became a significant source of support and inspiration throughout his journey.
Unfortunately, a devastating injury threw Jay's aspirations into uncertainty. It seemed that his dreams of playing professional tennis may never come true. Undeterred, Jay pursued higher education while continuing to nurture his love for the sport. He grabbed the opportunity to attend Wichita State University in Kansas on a tennis scholarship.
The Transition to Pickleball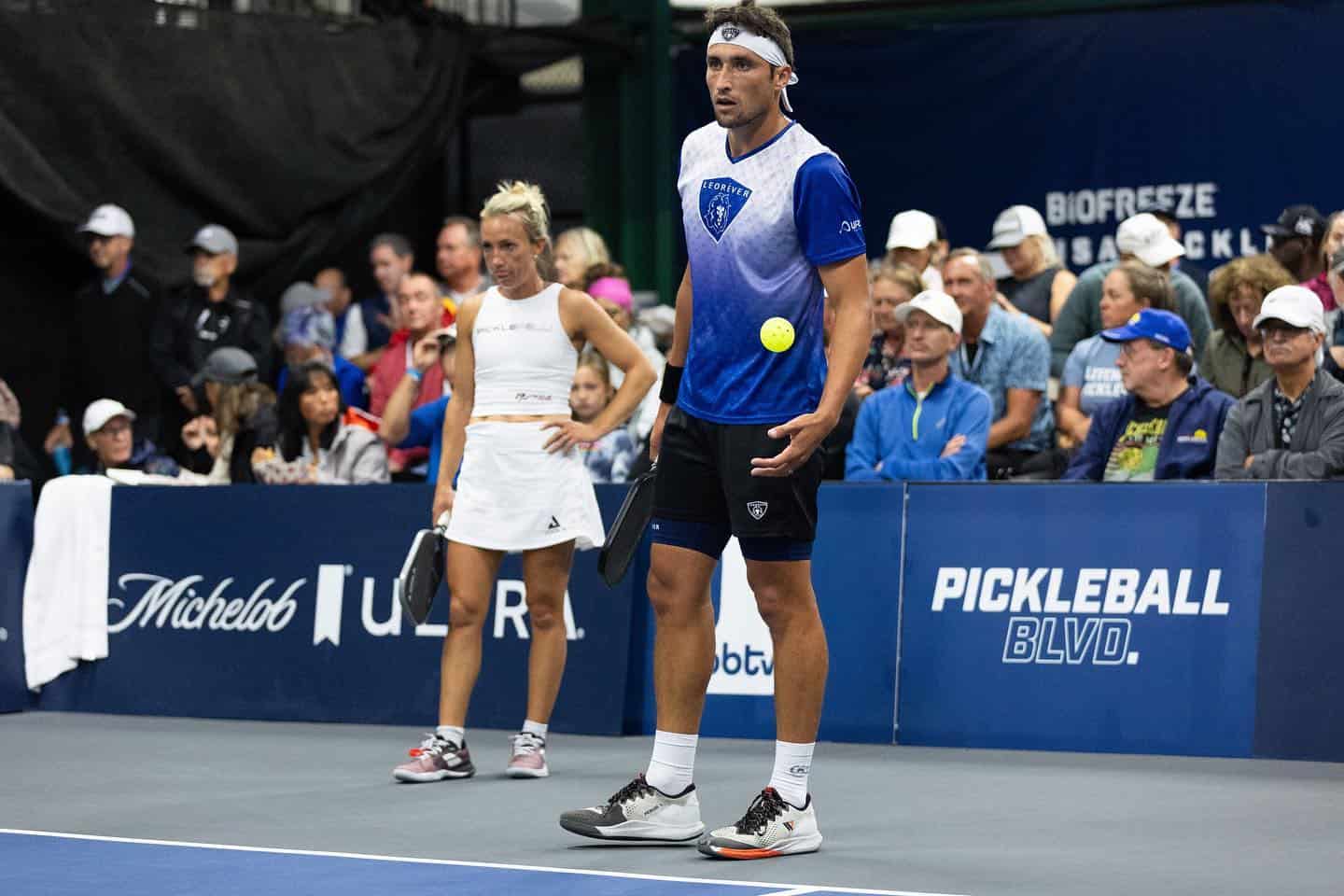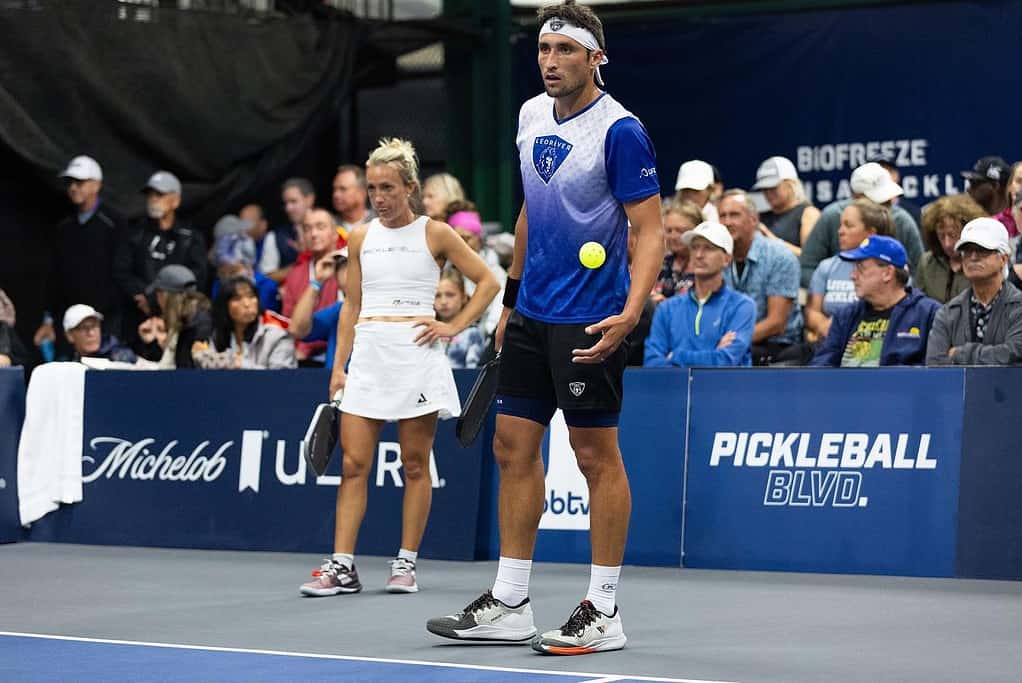 Jay's transition to pickleball began a few months after his graduation in 2018. After being introduced to the sport and playing it as a hobby in 2019, he quickly realized the great similarities it shared with tennis.
Pickleball allowed Jay to leverage his natural abilities without putting as much strain on his body as tennis did. This realization sparked his passion for the sport, and he decided to compete in pickleball full-time.
In 2020, just a year after starting to play pickleball, Jay turned pro. His journey into pickleball was fast-paced, with his initial introduction to the sport through playing with Jack Oxler. This transition occurred right after Jay's college years, setting him on a new path in the world of pickleball.
Pickleball Accomplishments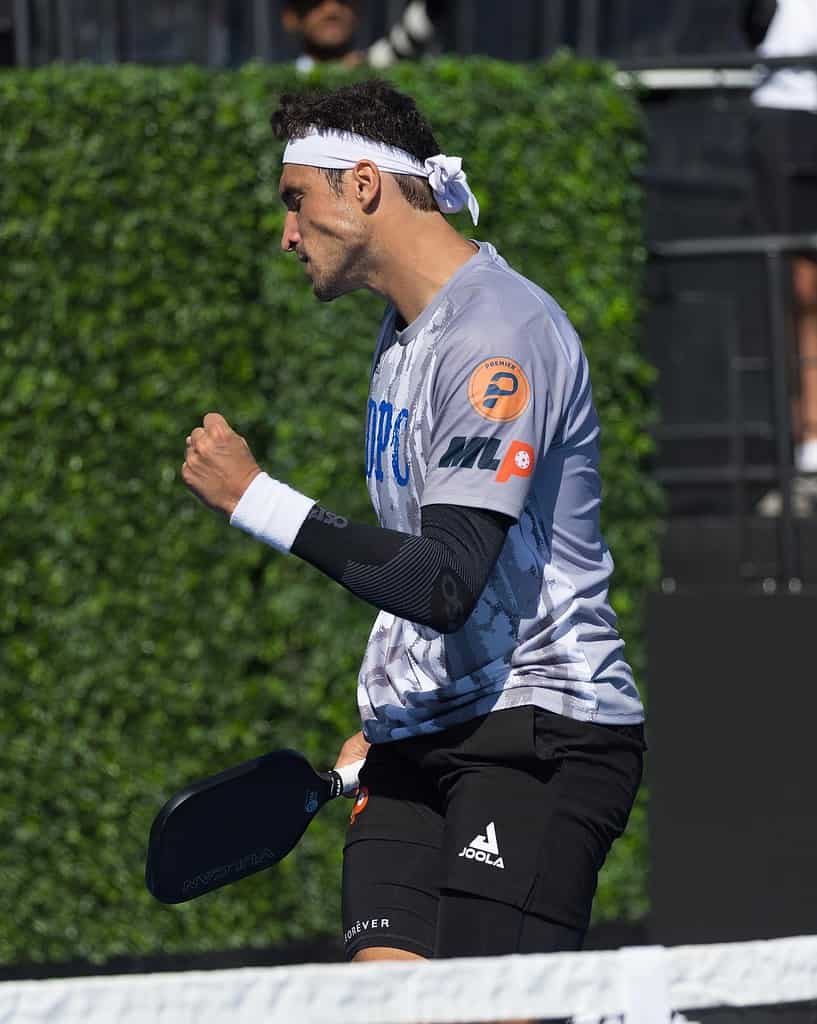 With an impressive list of accomplishments, Jay has quickly become a fan favorite to watch, particularly in men's singles. Notable partnerships include playing with Jessie Irvine, Matt Wright, Ben Johns, and Tyson McGuffin. Jay is a force to be reckoned with on both the PPA and MLP tours.
Here are some of his Significant accomplishments in the PPA Tour so far:
2022 PPA Tour:
2 Silver Medals and 2 Bronze Medals in Men's Singles
3 Bronze Medals and 2 Silver Medals in Men's Doubles with Tyson McGuffin
1 Gold Medal in Men's Doubles with Ben Johns
5 Silver Medals and 4 Bronze Medals in Mixed Doubles with Jessie Irvine
2023 PPA Tour:
2 Bronze Medals and 1 Silver Medal in Men's Singles
1 Bronze Medal in Mixed with Jessie Irvine
Currently ranked #11 in Men's singles, you can also find Jay playing on the MLP tour on team Dallas Pickleball Club.
Paddle of choice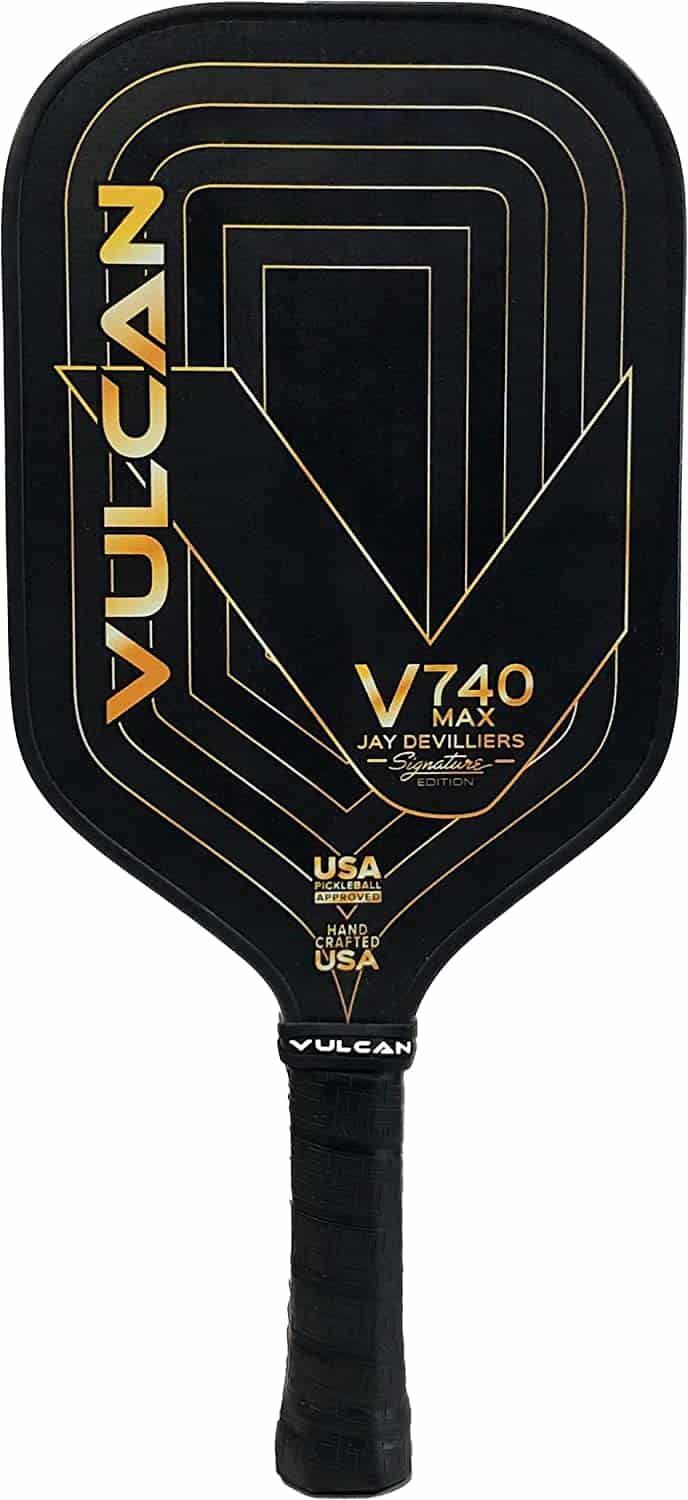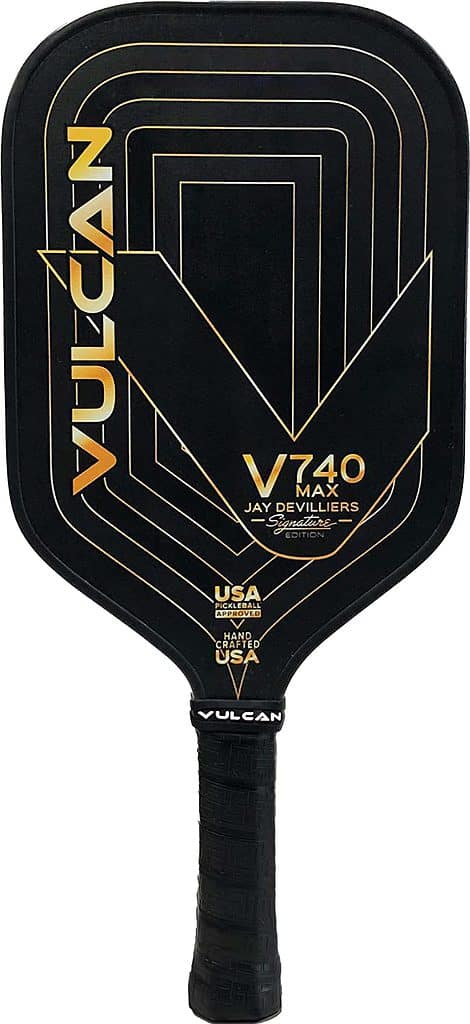 Jay Devilliers' preferred paddle is the Vulcan V740 MAX Pickleball Paddle. This paddle has an extended 16-1/2″ length which allows for better player reach for a wide range of shots. The paddle's well-balanced construction makes it feel lighter, maintaining hand speed during fast net exchanges.
It has a 7-layer V-Skin face material, TeXstreme carbon fiber V-Struts, Dura-Flex throat, and "thermal welding" bonding method for superior performance. The paddle weighs between 8.1 – 8.5 oz and it has a 5-1/2″ long handle which also adds to the reach. The 13mm thick paddle ensures consistent response and strong power.
Outside Of Pickleball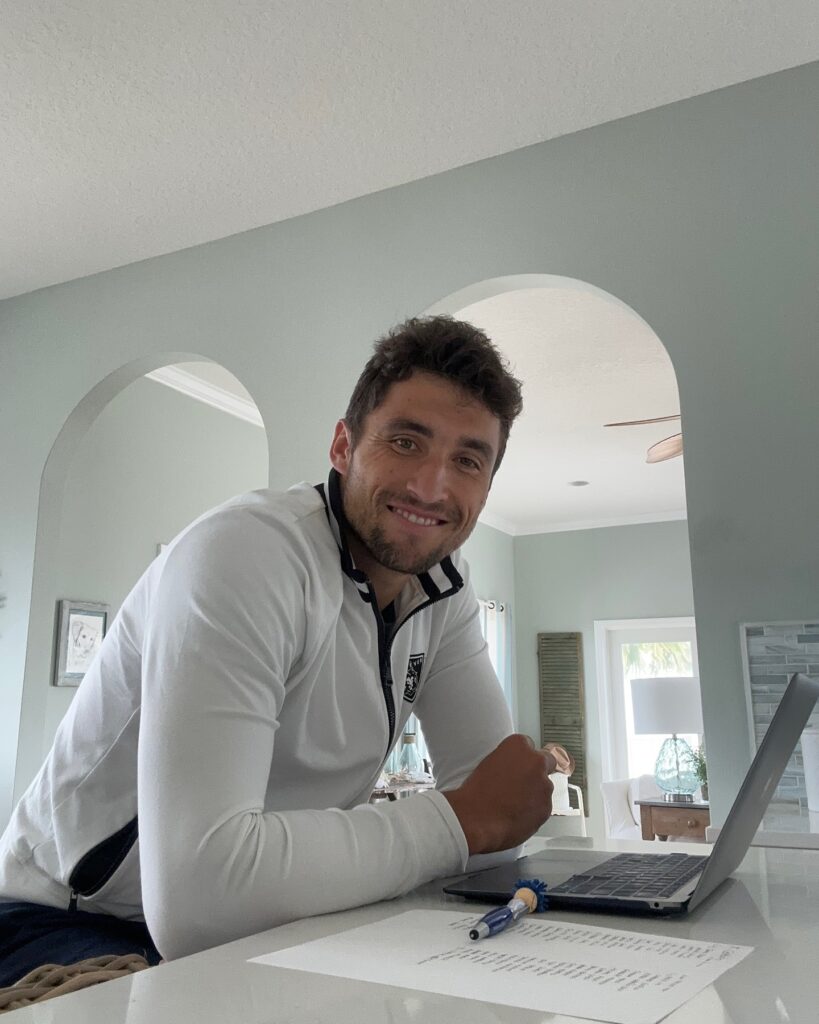 Jay's life outside of pickleball is filled with a love for travel and exploration. He enjoys immersing himself in different cultures and experiencing all that the world has to offer. He also speaks 4 languages; spanish, french, english, and serbian which can certainly make travel easier.
Jay is also an avid sports enthusiast and likes to play soccer and tennis, as well as ride motorbikes. Additionally, he has a passion for watching auto racing.
Jay's personal life is just as fulfilling, as he met his wife and fellow tennis player, Aleksandra, in Barcelona. Together, they reside in Wichita, Kansas, with their three little boys. With a travel schedule that sees Jay on the road for approximately 30 weeks out of the year, he truly embraces the opportunity to discover new places and create lasting memories.
Conclusion
In summary, Jay Devilliers has made a significant mark in the world of pickleball. His hard work, skill, and dedication have not only earned him a reputation as a top player but have also inspired others in the sport. Devilliers' story shows us the value of commitment and the impact one individual can have in their field. As he continues to compete and win, he serves as a role model for aspiring pickleball players everywhere.