As a passionate pickleball enthusiast, I understand how quickly the cost of gear can add up. It seems like there's always something new to buy and sometimes it can be hard to justify the hefty price tag!
And for someone who loves gear, and who loves having the latest and greatest, this can really add up!
That was until I discovered PickleballCentral and their used pickleball paddles sales section. It was game-changing to say the least!
It showed me that buying used pickleball paddles doesn't have to be a chore, a let down, or some sort of scam off facebook.
In fact, there are several advantages to buying used pickleball paddles, especially when buying from PickleballCentral.
Their selection of colors, quality, and standards make buying a used pickleball paddle a breeze.
In this blog post, I will talk about the benefits of buying a used pickleball paddle, what to look for, and the benefits of buying it through PickleballCentral.
We are reader supported and as such may make a small commission at no expense to you by purchasing thru our links and we appreciate that!
What Are The Benefits of Buying Used?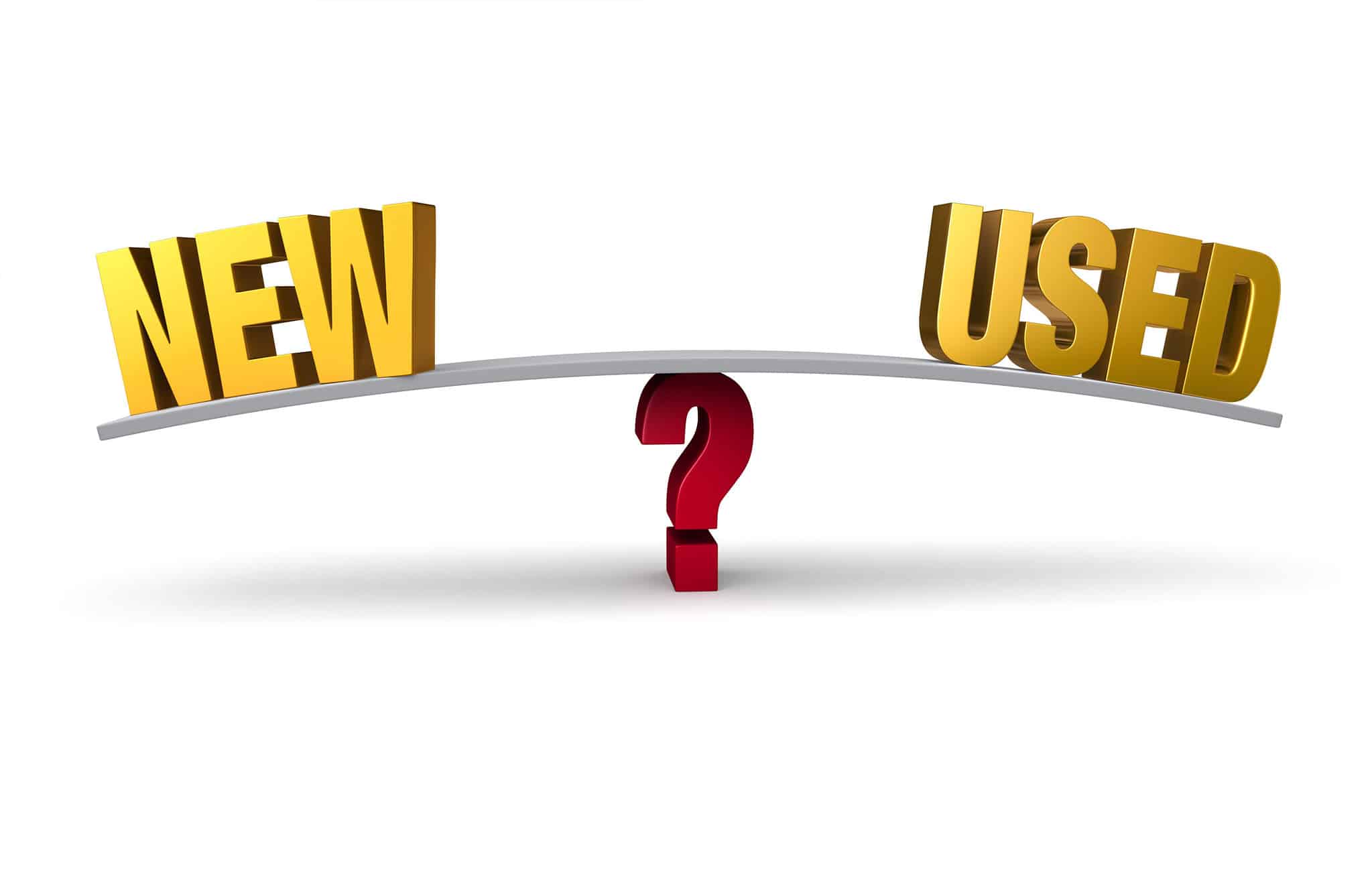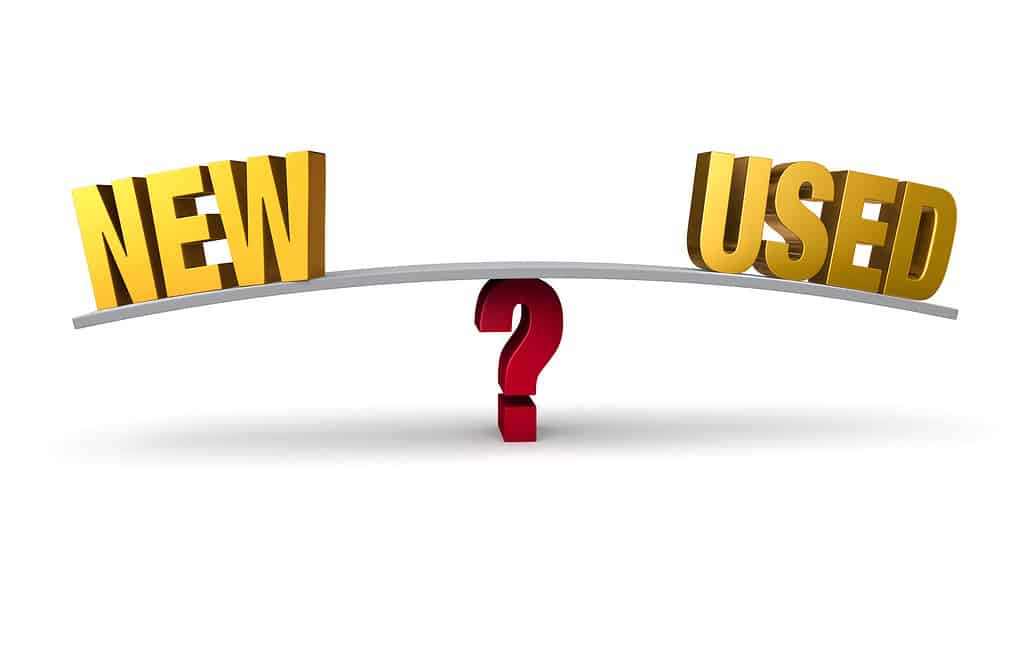 Buying a used paddle can save you a significant amount of money. If you're just starting out in the sport or aren't quite sure what kind of paddle you want, it doesn't make sense to spend hundreds of dollars on one of the best pickleball paddles on the market.
Used paddles can be found at a fraction of the cost, allowing you to try out different models and brands without breaking the bank.
Do you like a lightweight paddle? A heavier paddle? Carbon Fiber? Are you more of a power player or a control player? All these things matter when determining the right paddles.
Plus, your playing style can change over time and you may determine you need a different paddle.
Why PickleballCentral?
I always recommend shopping at PickleballCentral. They are the go-to in the world of pickleball for all gear…from paddles, bags, clothing, nets, and pickleball machines, they have it all!
Their used section is no letdown. They have a variety of used paddles from top brands like Selkirk, Onix, and Paddletek, so you can find the perfect one for your playing style.
The used paddles are carefully inspected and after they test them and determine they play in like new condition, they offer them up for sale.
So, how "used" are these paddles you might wonder? And how do they get them?
Well, a lot of the returns they get are the result of PickleballCentral having an awesome 30-day return policy on any of their new paddles. So many customers buy a new paddle that they think they will like and fit their playing style. Then they try it out, decide they don't like it, and return it.
The also have a lot of demo paddles they use at various events for players to try out. These paddles make their way back to their used pickleball paddles section for us to enjoy!
So these are very gently used paddles in like new condition that you can get at a great price!
That's why purchasing from PickleballCentral is a smart choice. They have a rigorous inspection process for all their used paddles, ensuring that you receive a quality product.
One thing to note, as opposed to their new paddle purchase with a 30 day return policy, this is a final sale. But remember, the paddles have been inspected and determined in like new condition so you are getting a quality paddle.
In addition to their great selection of products, PickleballCentral also has a wealth of information and resources on their website and blog to help you make an informed decision when purchasing a paddle. From buying guides to player reviews, you can find everything you need to know about different paddles and brands.
Plus, their customer service team is knowledgeable and helpful, so if you're unsure which paddle to choose, they can assist you in making the right decision.
Considerations to Keep in Mind When Buying Used
As someone who has gone deep on purchasing and selling a used pickleball paddle before, I've put my thoughts together that can help you make an informed decision and get a great paddle.
To start, inspect the paddle thoroughly. Make sure to look for any signs of wear and tear that could indicate potential issues; from the handle to the edges, pay attention to every detail. This feature is yet another reason to buy from PickleballCentral since they do this for you and stand behind any manufacturer defects for an additional 30 days!
An additional step is to try out the paddle and get a feel for its performance and relationship with your playing style. You'll want to make sure it's comfortable in your hands because this will be essential for executing successful shots. Perhaps a friend has one you can try or your local club might do a demo day. The changes in paddles over the years is amazing to see as the technology is really taking off. The paddles are really made for certain types of play so its important to get one that fits your playing style.
Last but not least, consider how much money you're willing to invest in a pre-owned one. Remember, they can sometimes cost almost as much as new paddles and may vary more depending on brand or condition – so set a budget before making any purchase decisions! And remember, you don't need to spend a ton on a paddle. There are some inexpensive paddles out there that are still high quality!
These are just some tips I have learned when exploring used pickleball paddles – ultimately it's up to you to decide what's best for your game!
If you need help choosing the right pickleball paddle, check out our guide on how to choose the perfect pickleball paddle.
Conclusion
If you're looking for a great deal on a pickleball paddle then I recommend checking out PickleballCentral. They offer great quality control of their used paddles and offer a fantastic selection, making it easy to find the perfect match for your playing style. Plus, purchasing a used paddle from them will save you money while allowing you to try different brands and models. In short, if you want an excellent used pickleball paddle at an unbeatable price, PickleballCentral is the way to go.