Are you ready to take your game to the next level? You've been scouring the internet lookig for pickleball paddles and other top quality equipment.
Look no further than Onix Pickleball, a leading manufacturer in pickleball paddles and other pickleball equipment.
Onix Pickleball has years of experience in crafting high performance pickleball paddles, balls, and other top quality equipment. Onix really has everything you need for your game and can help take it to the next level.
Whether you're an avid player or just getting started, you have most likely heard of and seen Onix pickleball paddles out on the court. Onix Pickleball has something for everyone – from beginner pickleball kits to premium pro packages. They offer the best in quality and value with prices that won't break the bank.
Whether you're looking for a professional pickleball paddle or just want something fun for a backyard game, Onix Pickleball is your one-stop solution for all your pickleball needs!
Read on to learn more about Onix Pickleball!
We are reader supported and as such may make a small commission at no expense to you if you purchase thru one of our links and we greatly appreciate that! More info here
What Is Onix Pickleball?
ONIX Pickleball is the leading provider of high-performance pickleball paddles, balls and accessories. They have been focused on helping players excel in this exciting sport for more than 15 years! The cutting-edge technology is engineered to enhance the game- giving you the tools you need to reach your best potential. Located in Evansville, Indiana, they are a proud US company.
Why Is Onix Popular?
Made To Help You Excel
ONIX Pickleball is committed to creating the most advanced, dependable gear for the game, so you can play better and worry less.  When you trust the equipment you use, you can focus on playing your best.  With ONIX Pickleball, you know that your game will never be compromised with their high performance pickleball paddles that use some new and advanced technologies.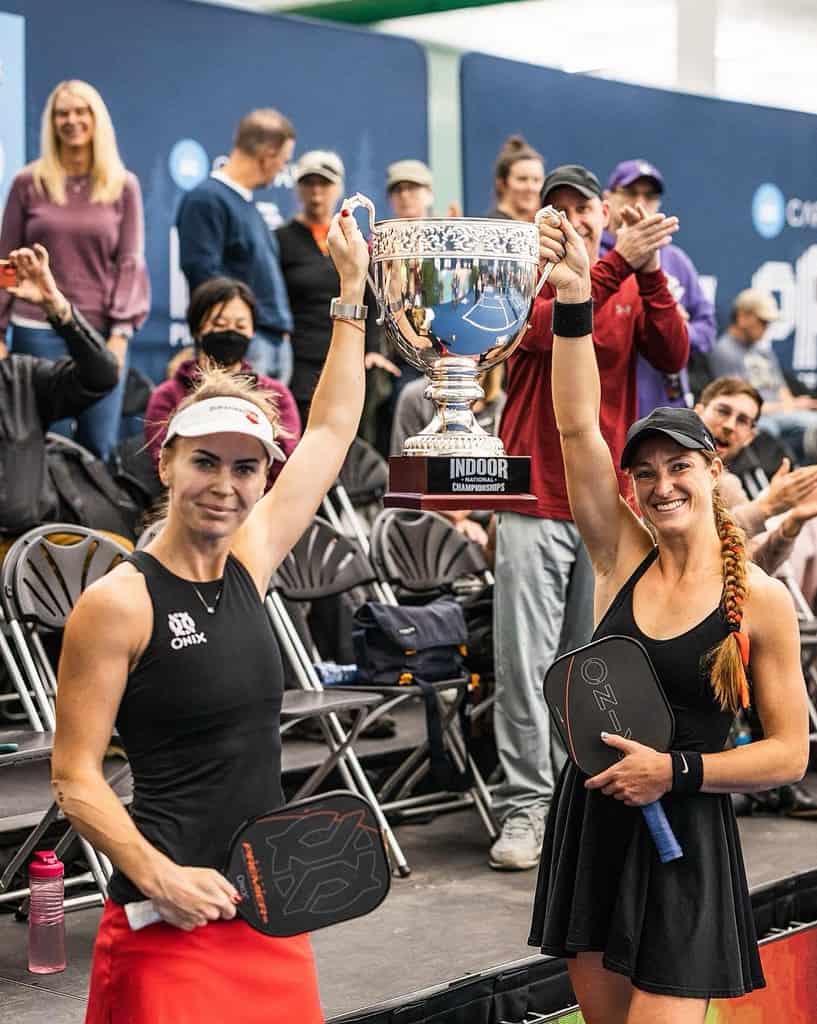 Onix Pickleball Is Innovative
ONIX Pickleball never stops striving for excellence. Their mission is to design gear that helps us perform better and reach our goals and they are constantly trying to innovate.
Onix Pickleball Paddles Use The Latest Technology
Their technological know-how allows them to constantly develop the best equipment for our needs. They understand that having the right gear gives us an edge in the game, so they put in the hard work and commitment to make sure we have the best pickleball paddles available for our style of play. 
Team Onix
Team ONIX has earned its reputation as one of the best pickleball teams in the nation. Their players represent the game and their products well. As a result, ONIX Pickleball is dedicated to contributing to their success by developing professionally-made equipment that has been refined with cutting-edge technology for peak performance.
Onix Pickleball Paddles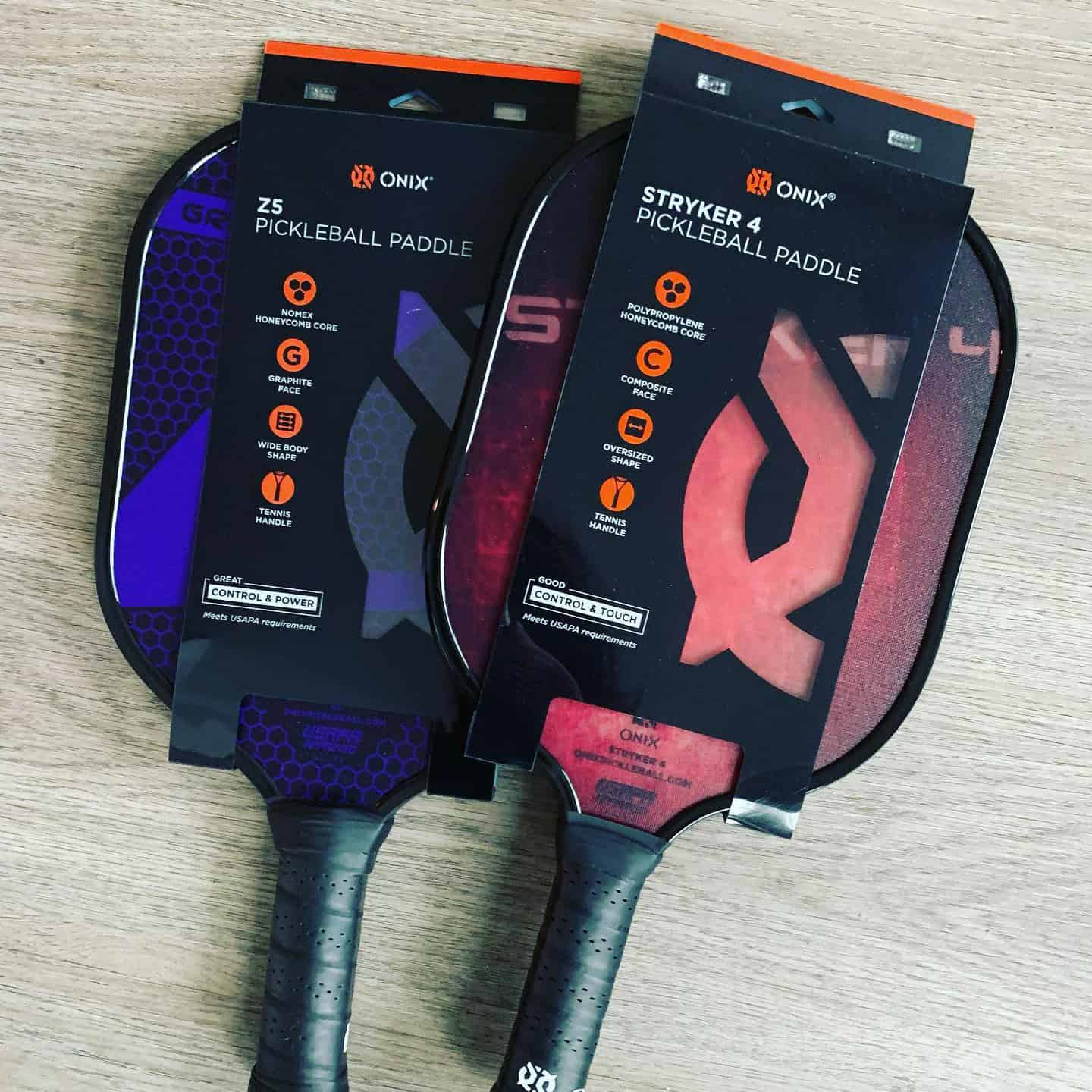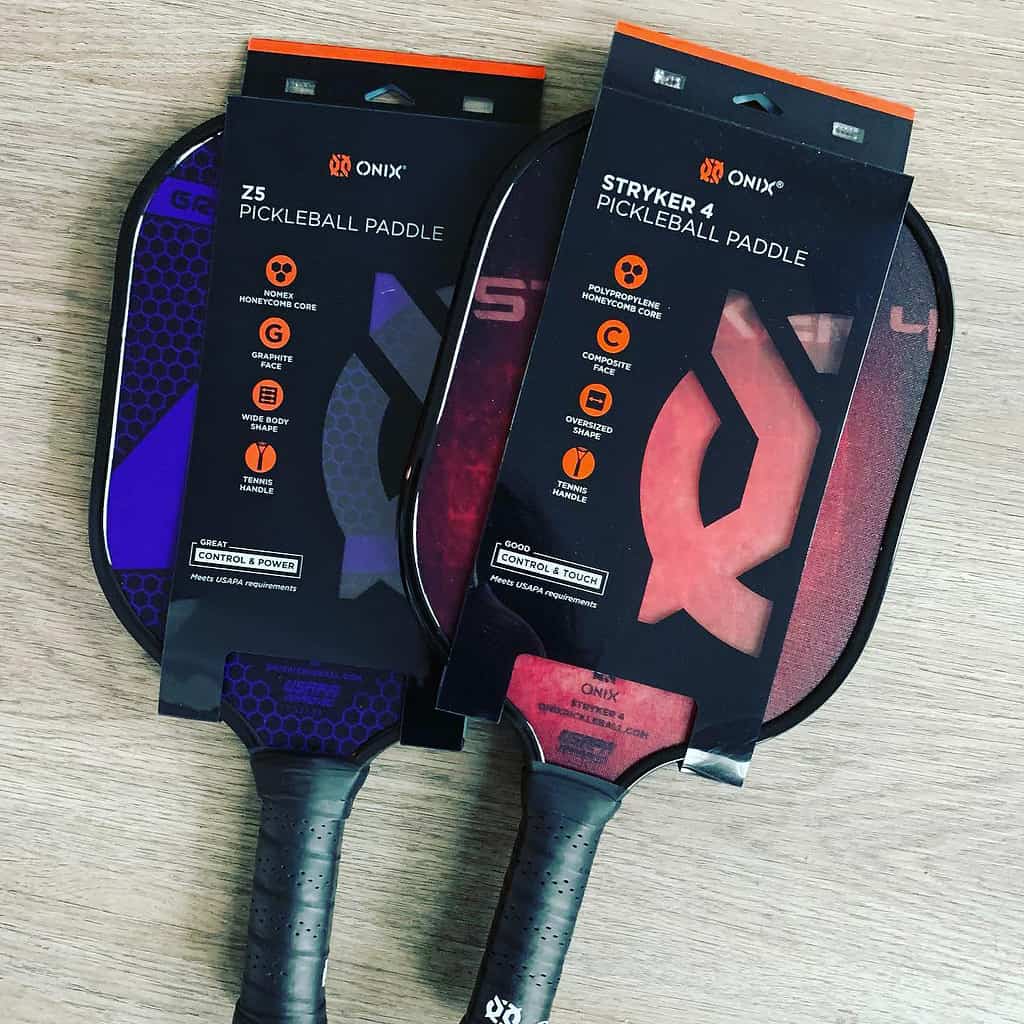 The mission of the brand is simple: create the best pickleball paddles designed by players for players. Through research and development, ONIX engineers continue to work tirelessly to make sure everyone on the court has access to top-quality equipment with advanced technologies and features. Each and every product manufactured by ONIX aims to fuel a love for pickleball that will take the game and the entire community forward.
They have created some of the best and most popular pickleball paddles on the market. Onix Pickleball Paddles like the Evoke Premier, Malice, Mayhem and others lead the way in their professional performance category.
For intermediate pickleball paddles, the most popular Onix pickleball paddles they have is the Z5, as well as the Evoke. The Z5 is one of the most popular overall in the market.
For beginners or recreational players, some Onix pickleball paddles that stand out are Stryker 4, Recruit and the Z3.
They certainly have a paddle for every level and at every price point. View all their paddles here.
Official Paddle and Ball Of The PPA Tour
ONIX Pickleball is the official paddle and ball sponsor of the PPA Tour. Their pickleball paddles have been tested and proven, and have the gold medals to show for it. They have a range of paddles catered to players of all levels, from performance pickleball paddles to recreational pickleball paddles.
The official ball of the PPA Tour tournaments is the ONIX Dura Fast-40 Pickleball. Each ball is manufactured with exacting standards as a seamless one-piece ball before our hole pattern is machined into it. This attention to detail in the process creates a long lasting and high quality pickleball that you can be sure to take your game to the highest level.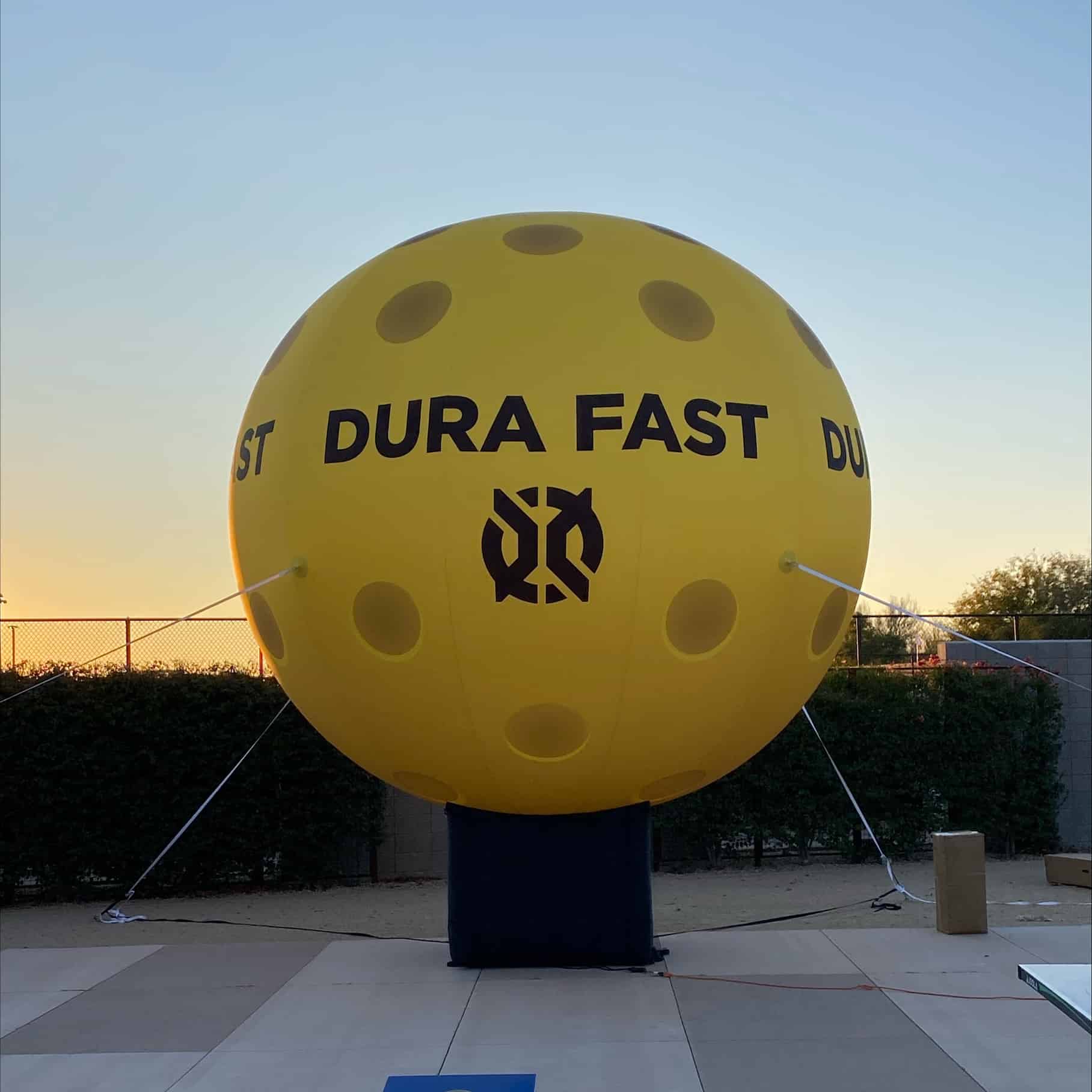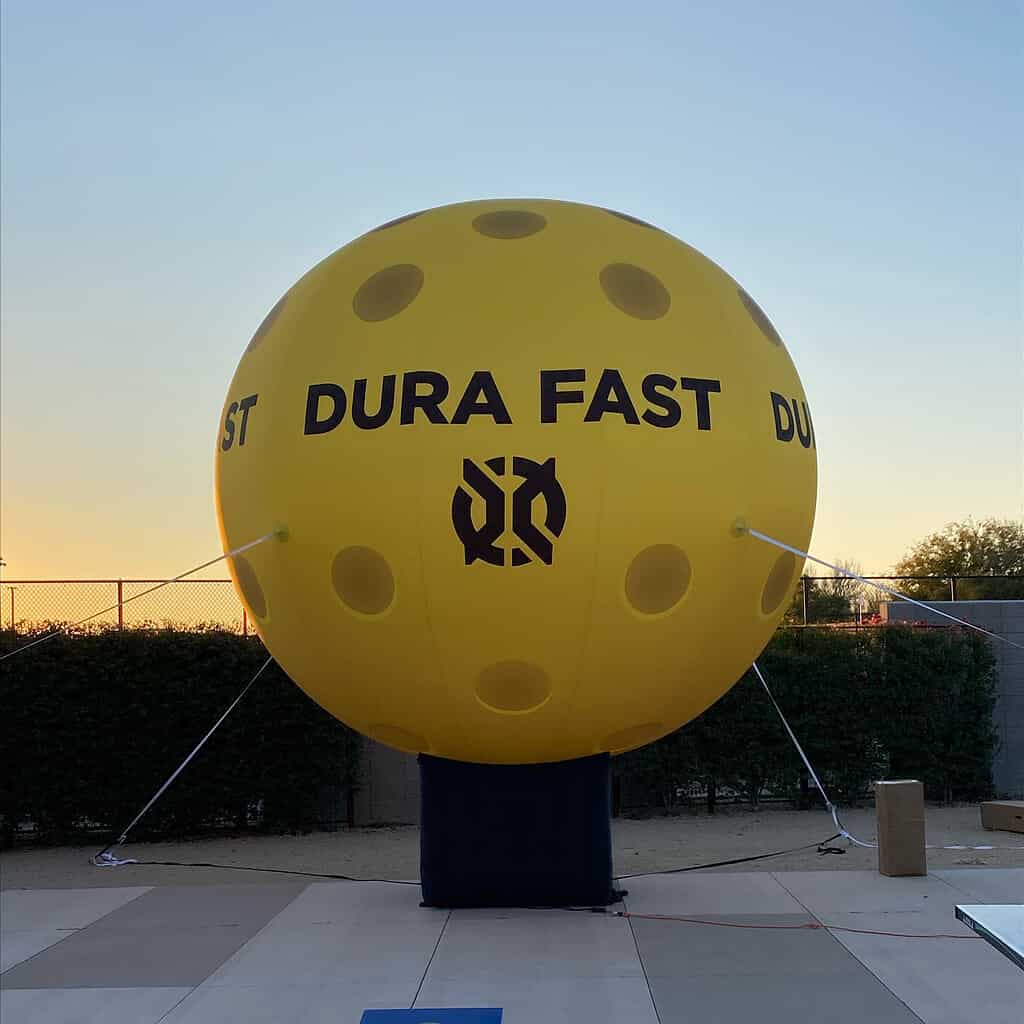 What Else Does Onix Offer?
In addition to pickleball paddles, ONIX also offers a variety of accessories such as bags and balls – perfect for those who want to take their game up a notch or just need some extra supplies for their next match. 
Plus, they have plenty of apparel options like shorts and shirts – great if you want to show off your fandom or just look stylish on the court!
One thing we really like is the paddle selector quiz they have on their website to help you find the perfect paddle for your playing style. Really good idea and just a few simple steps before they give some recommendations on paddles.
Conclusion
All in all, Onix Pickleball, with their advanced technologies and some of the best pickleball paddles on the market, is the perfect choice for any pickleball enthusiast. Not only are they a leading manufacturer and have an unbeatable selection of top-of-the-line equipment, but their professional advice and expertise help make sure that you get the most out of your game.
With a commitment to quality, convenience, and value, it's easy to see why Onix Pickleball is one of the top names in the sport. So if you're looking for great pickleball gear and resources from trusted experts, look no further than Onix Pickleball!