Pickleball is a super popular sport that more and more people are falling in love with. It is so much fun to play, it is super exciting and you can make some great friends out on the court. Pickleball has really turned into a great community.
Part of the fun of this social game is having all the latest and greatest gear right?? I love all the new products that are coming out in the pickleball world. And I have to say, I'm guilty of buying a lot of them!
So now that you've splurged and gone overboard on all your pickleball gear, you need a cool bag to carry it all in. And of course, you gotta look good while doing it! Hey, this is pickleball!
But with so many options out there, it's important to know what features make a pickleball bag worth your money.
In this blog post, we'll cover what to look for in a pickleball bag, the top styles, popular brands, and how to take good care of your bag so it lasts for years.
Whether you're a beginner or a seasoned pro, this guide has got you covered. It'll help you find the perfect pickleball bag to hold your paddles, balls, and other essentials while keeping everything organized and protected.
So, no matter your style or needs, we've got you covered!
Let's get started.
We are reader supported and as such may make a small commission at no expense to you by purchasing thru our links and we greatly appreciate that. More info on our disclaimer.
What To Look For In A Pickleball Bag: Key Features
When selecting a pickleball bag, there are four key factors to consider:
Storage Capacity: This determines how much gear you can comfortably carry without overloading your bag. It's crucial to strike the right balance between storage capacity and bag size.
Compartments and Organization: A well-organized bag makes it easier to locate your gear. Seek out bags with multiple compartments that can securely store your paddles, balls, and other essentials.
Materials and Durability: The material of your bag affects its durability and appearance. Nylon and polyester are common choices with their own advantages.
Comfort and Adjustability: The bag's design should offer comfort during travel. Look for adjustable straps that will allow you to customize the fit of your bag.
Each of these aspects plays a key role in providing a bag that not only accommodates your pickleball gear but also keeps it secure and easily accessible. Whether you're a casual player seeking a lightweight option for a few balls and paddles, or a serious competitor in need of a bag for multiple paddles and accessories, understanding these important features will help you find the ideal pickleball bag.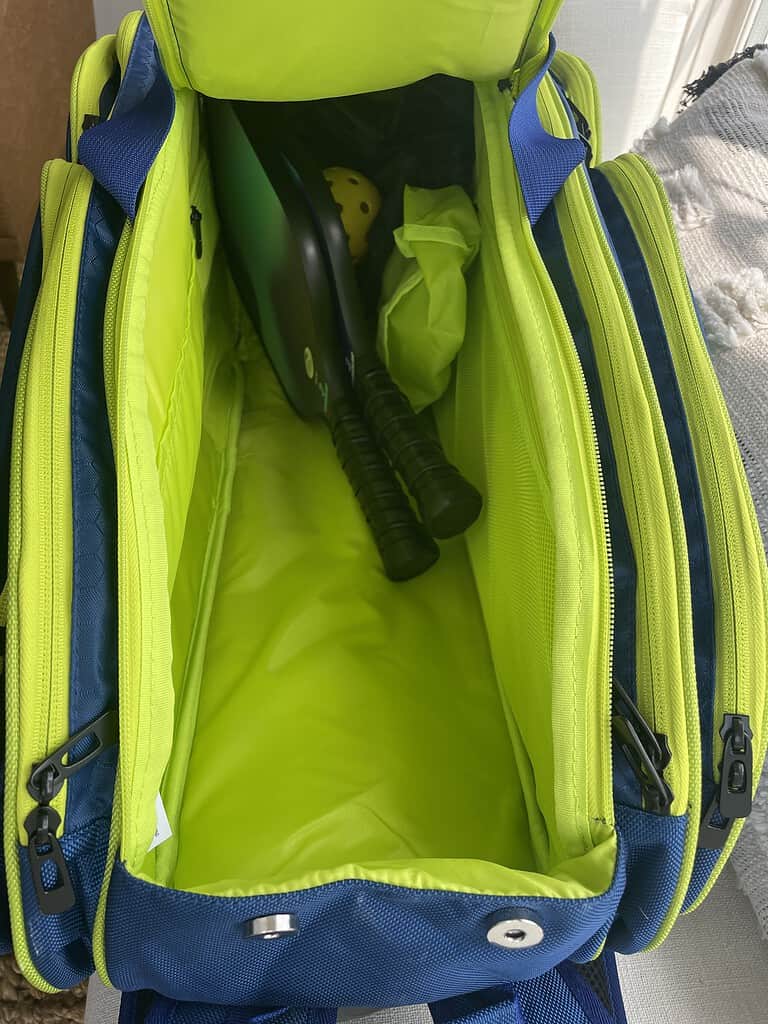 One important consideration when choosing a pickleball bag is storage capacity. This determines how much gear you can comfortably carry without overloading your bag. Take, for example, the Hoopis Pickleball Bag. It can easily hold up to 4 paddles, has five pockets, and even features an external water bottle holder. By assessing your gear requirements, you can select a bag that offers ample space to accommodate all your needs.
Compartments and Organization
A well-organized pickleball bag is not only super helpful in finding your gear quickly, but it also keeps your equipment protected and nicely separated! With compartments and organizational features like zippered pockets, shoe compartments, and water bottle holders, accessing and sorting your gear becomes a breeze.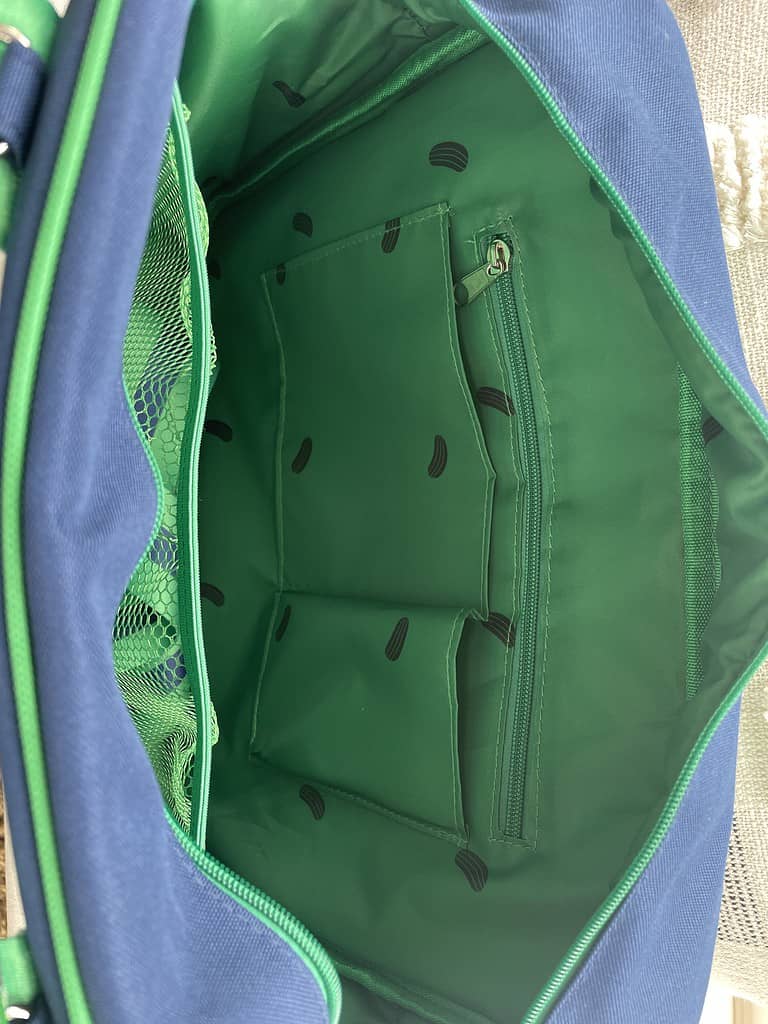 For example, a good pickleball bag should have the following features:
Nice padded shoulder straps
Multiple storage pockets
An external water bottle holder that fits different size water bottles
Good quality zippers
Built-in fence hook
Mesh storage space for your shoes
Room for multiple paddles
When you're picking out a pickleball bag, make sure to check for internal and external pockets. That way, your gear stays nice and organized, and you can grab it quickly during your games!
Materials and Durability
When considering different pickleball bags, it's important to look at materials and durability. These factors determine how well the bag can withstand wear and tear. Polyester and nylon are commonly used materials that offer both durability and resistance to tearing. On the other hand, cotton materials should be avoided as they lack the strength and resilience needed for a long-lasting bag.
In addition to all that, consider bags with the following features to ensure durability and protection for your gear:
Double-stitched seams
Reinforced bottom panels
High-quality zippers
Padding within compartments and panels
Waterproof or water-resistant materials
These awesome features will ensure that the bag withstands regular use, remains in great shape, and keeps your gear safe from damage and the elements!
Comfort and Adjustability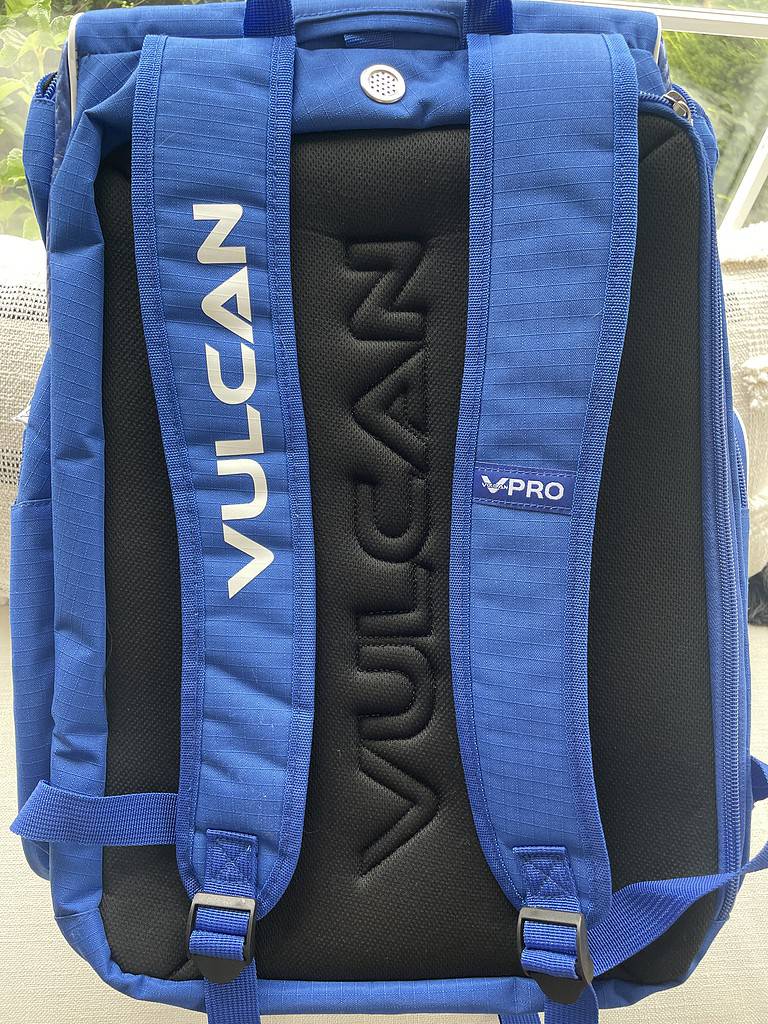 Comfort and adjustability are key factors to keep in mind in pickleball bags. They make carrying and transporting your gear a breeze! Look for pickleball bags with adjustable and padded shoulder straps, like the Franklin Sports Pickleball Bag and other top-notch options. They'll provide a good level of comfort while you take your equipment to and from the court.
Some bags, like the Athletico Pickleball Backpack, offer additional adjustability features, such as an adjustable strap that can be worn as a crossbody or over the shoulder. Focus on bags that provide a variety of wearing options and comfortable straps to ensure a pleasant experience when transporting your gear.
Top Pickleball Bag Styles
Now that you're familiar with the essential features to consider when choosing a pickleball bag, let's explore the top styles available in the market.
There are four popular styles to choose from, including:
Duffle bags
Sling bags
Backpacks
Tote bags
Each style has unique features and capacities that cater to different player requirements and preferences.
Knowing the perks and constraints of each style will assist you in making an informed decision when choosing the perfect pickleball bag for your needs.
Duffle Bags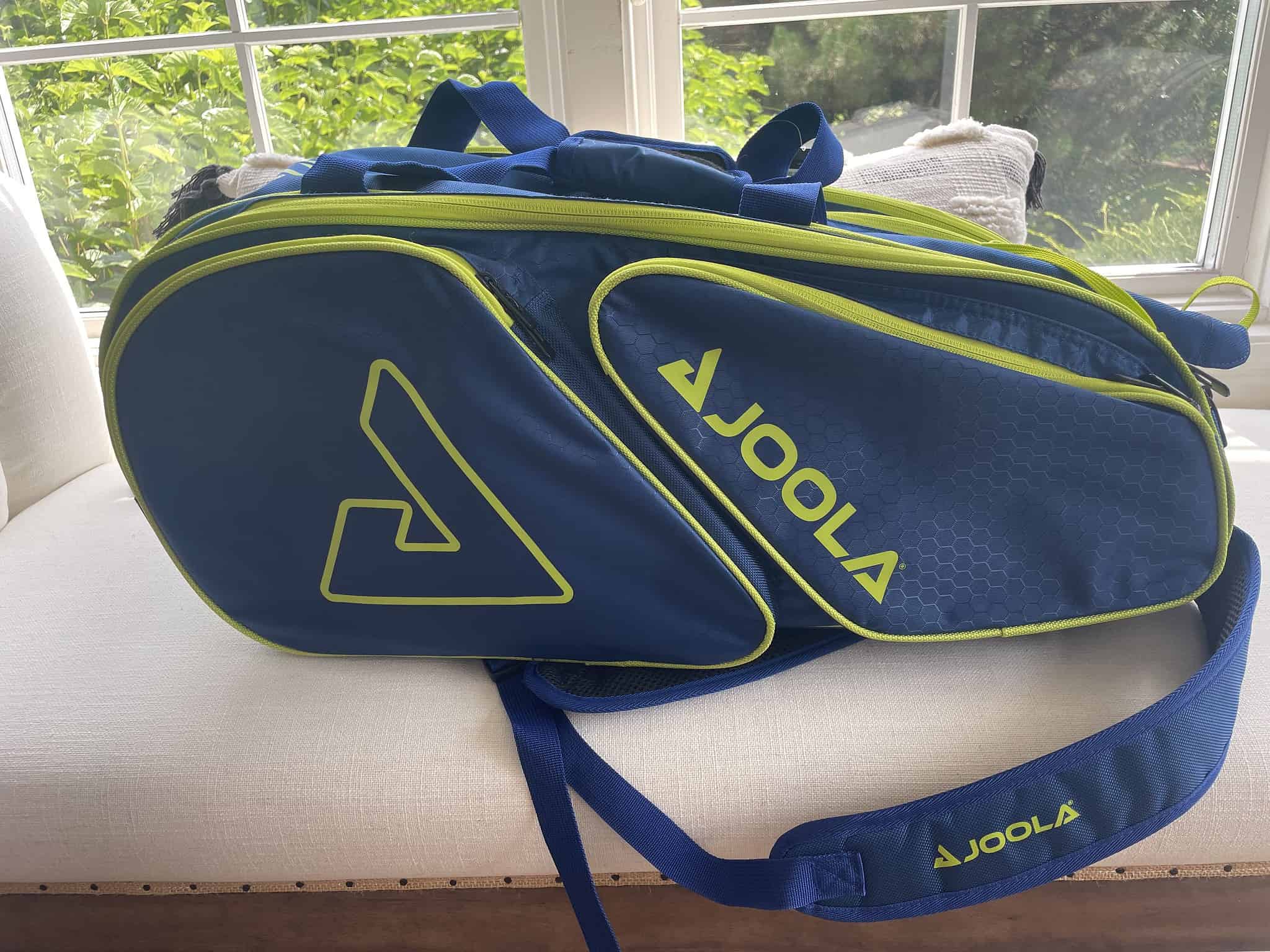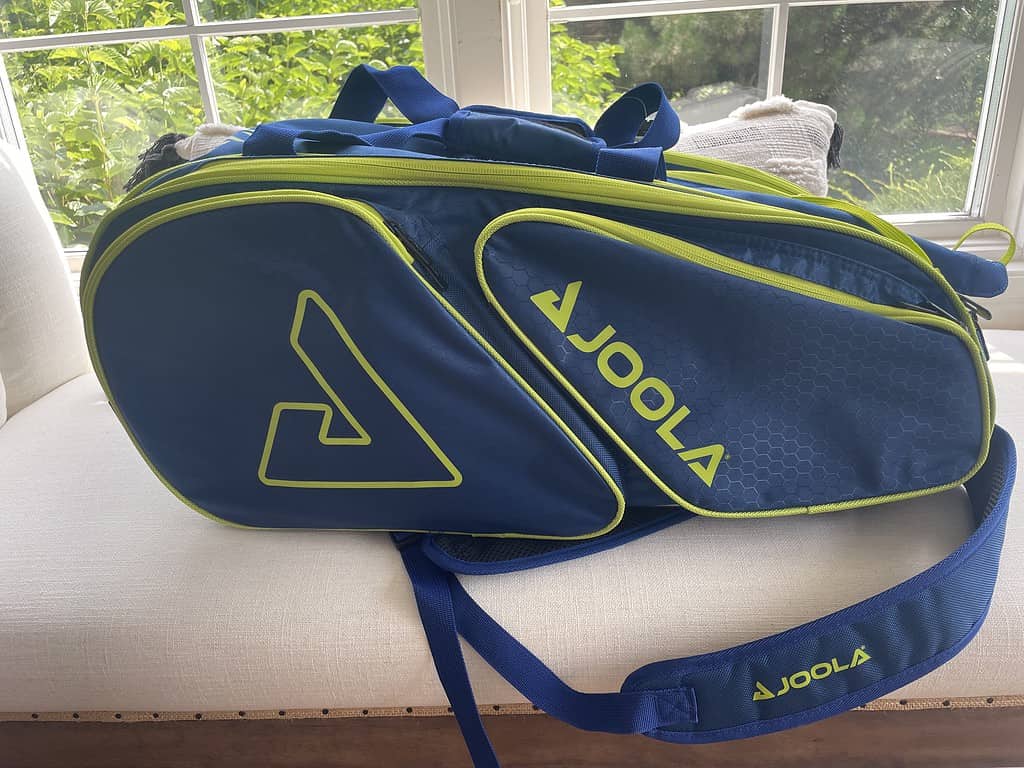 Duffle bags are a popular choice for pickleball players who require ample storage space and prefer a more traditional sports bag style. These bags are designed to hold multiple paddles, balls, and additional accessories, making them a good choice for players with more equipment.
For example, the Pickleball Fanatic Pickleball Duffel Bag and the Ame and Lulu Hamptons Pickleball Duffel Bag offer generous storage capacity, adjustable shoulder straps, and reinforced stitching for enhanced durability. If you're a player with a larger amount of gear, a duffle bag might be a good option for you.
Sling Bags
Sling bags have gained popularity among pickleball players for their lightweight construction and adjustable features. These bags are perfect for casual players who only need to carry a few balls and a paddle or two. The Franklin sports pickleball sling bag…
Another great option for casual players is the Pickleball Central Game On Sling Bag, which offers a lightweight design with one main compartment for paddles and a smaller one for personal items. If you're a casual player with minimal gear, a sling bag might be the ideal choice for you.
Backpacks
Backpacks provide a balance between storage capacity and comfort, making them the most popular choice for players of all levels. A pickleball backpack is more compact than a duffle bag and tote bag and offers greater storage capacity than sling bags.
Popular options like the Franklin Sports Pickleball Bag, ONIX Pro Team Backpack, and Engage Travel Elite Backpack offer ample storage space, adjustable straps, and durable materials to accommodate a wide range of player needs.
Whether you're a beginner or an advanced player, a pickleball backpack can provide the perfect balance of storage capacity, compartments, and comfort to ensure that your gear is well-protected and easily accessible during your games.
Tote Bags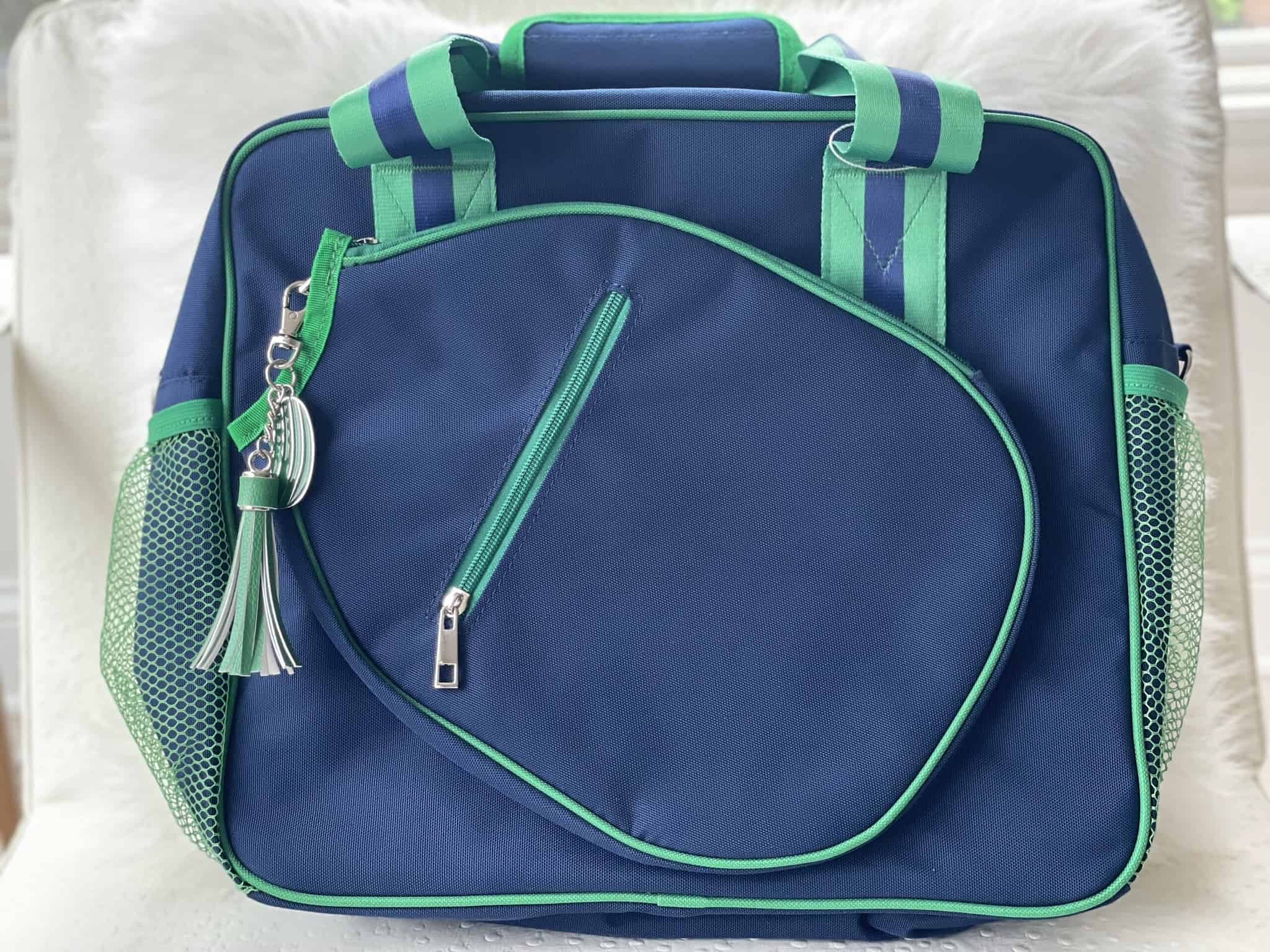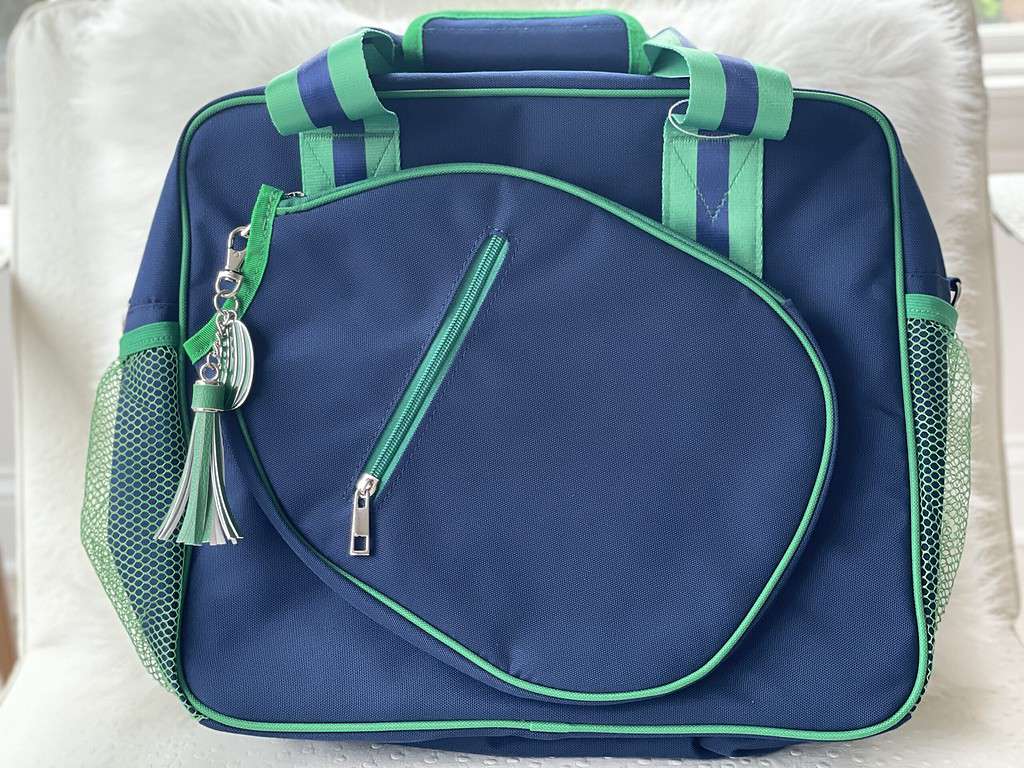 Tote bags, often considered a stylish alternative to a tennis bag, are specifically designed for women players. These bags combine fashion and practicality, making them an attractive choice for female pickleball players who want to keep their gear secure and well-organized while maintaining a fashionable look on the court.
Options like the Fresh Pickle LOLA bag and the Boulder Bee's Pickleball Bag. Tote bags offer a unique blend of style, functionality, and storage capacity, making them an excellent choice for women players who want a bag that caters to both their playing needs and personal style.
Popular Pickleball Bag Brands
When searching for the perfect pickleball bag, it's essential to consider the brand, as it can greatly impact the quality and durability of the bag. Some of the most popular pickleball bag brands include:
Franklin Sports
ONIX
JOOLA
Vulcan
These brands are renowned for their superior quality, remarkable durability, and outstanding craftsmanship.
By choosing a bag from a reputable brand, you can ensure that your investment will be long-lasting and provide the necessary protection and organization for your pickleball gear. Keep these popular brands in mind when selecting your next pickleball bag to guarantee a product that will withstand the test of time.
Caring for Your Pickleball Bag
To maintain the longevity of your pickleball bag, it's important to care for it properly. Regular cleaning, proper storage, and avoiding overloading are key aspects of pickleball bag maintenance. It is recommended to clean your pickleball bag as needed to keep it in optimal condition and looking good. Check the label on your bag for care instructions!
When storing your bag, keep it in a cool, dry area that is not exposed to direct sunlight to prevent any potential damage to the bag's materials and fading.
By following these simple care tips, you can extend the lifespan of your bag and keep your pickleball equipment protected and organized.
Top Pickleball Bag Accessories
To further enhance the functionality and convenience of your pickleball bag, consider adding some top accessories. Extra pockets, water bottle holders, and fence hooks are all valuable additions that can improve the organization and accessibility of your gear.
Some features to look for in a pickleball bag include:
Extra pockets to store and organize personal items like keys, wristbands, and water bottles
Water bottle holders to ensure you stay hydrated during extended pickleball sessions
A fence hook keeps your bag off the ground and out of the way while playing, reducing the risk of damage to your equipment.
By incorporating pickleball paddles and other accessories into your pickleball bag, you can maximize its functionality and make your playing experience even more enjoyable.
Summary
In conclusion, finding the right pickleball bag involves considering important features like storage capacity, compartments and organization, materials and durability, and comfort and adjustability. With various styles, including duffle bags, sling bags, backpacks, and tote bags, you can find the ideal bag that caters to your playing needs and personal preferences.
By selecting a bag from a reputable brand like Franklin Sports, ONIX, Athletico, or Ame & Lulu, and incorporating top accessories like extra pockets, an adjustable shoulder strap, water bottle holders, and fence hooks, you can ensure your pickleball gear remains protected, organized, and easily accessible. With the right pickleball bag, you can focus on enjoying the game and improving your skills on the court.
Check our full review of the best pickleball bags on the market today!
Conclusion
In conclusion, choosing the perfect pickleball bag is a balance of functionality, durability, and personal style. The right bag will not only securely hold all of your gear, but it should also reflect your personality and meet your specific needs. Whether you're a casual player or a seasoned pro, taking the time to consider storage capacity, organization, material quality, and comfort will ensure you find a bag that's more than just an accessory – it's a game-changing companion. Remember, the journey to finding the ideal pickleball bag is a unique one, and we hope this guide has made your selection process a bit easier. Happy playing!
Frequently Asked Questions
How do I choose a pickleball bag material?
When choosing a pickleball bag material, consider the pros and cons of nylon and polyester: nylon is more water-resistant while polyester offers more design options. Pick the material that best meets your needs for weight, durability and style.
What makes a good pickleball bag?
Having multiple compartments with sturdy yet lightweight fabric makes for an ideal pickleball bag. Look for a bag that can store your paddles, shoes, balls, keys, snacks, and drinks all in one place.
Which type of pickleball bag is most suitable for players with a larger amount of equipment?
Duffle bags and pickleball backpacks are the most suitable choice for players with a larger amount of pickleball equipment. A pickleball backpack can be easier to carry than a duffle when fully loaded so keep that in mind.
How can I ensure that my pickleball bag remains in optimal condition?
To ensure optimal condition for your pickleball bag, regularly clean and store it properly and avoid overloading.
What accessories can enhance the functionality and convenience of my pickleball bag?
Adding extra pockets, water bottle holders, and fence hooks to your pickleball bag can enhance the functionality and convenience of your gear, allowing for better organization and accessibility.
These features can make it easier to find what you need quickly and keep your items organized and secure. They can also help you transport your gear more easily and keep it protected from the elements.