Matt Wright is kind of like the elder statesman of pickleball. A pioneer some might say. And an absolutely amazing pickleball player! Matt Wright pickleball just sounds right.
A former tennis player for the University of Michigan, he obviously had some natural abilities for paddle Sports. His transition from one court to the other has been awesome to see and has made him a true legend in the world of pickleball.
Not only that, but Matt Wright also works as a corporate attorney by day while skillfully pursuing his passion for the game, which adds an extra layer of awesomeness to his story!
Let's read on to learn more about Matt Wright pickleball star!
Key Takeaways
Matt Wright is a four-time USA National Champion, seven-time US Open Champion and two-time Tournament of Champions Gold Medalist in the sport of pickleball.
He relies on high-quality equipment co-designed with Lucy Kovalova and sponsorship from Onix pickleball to reach the top.
Matt Wright actively engages with the pickleball community by participating in tournaments and attending clinics/events.
Matt Wright Pickleball Journey
Matt's Tennis Days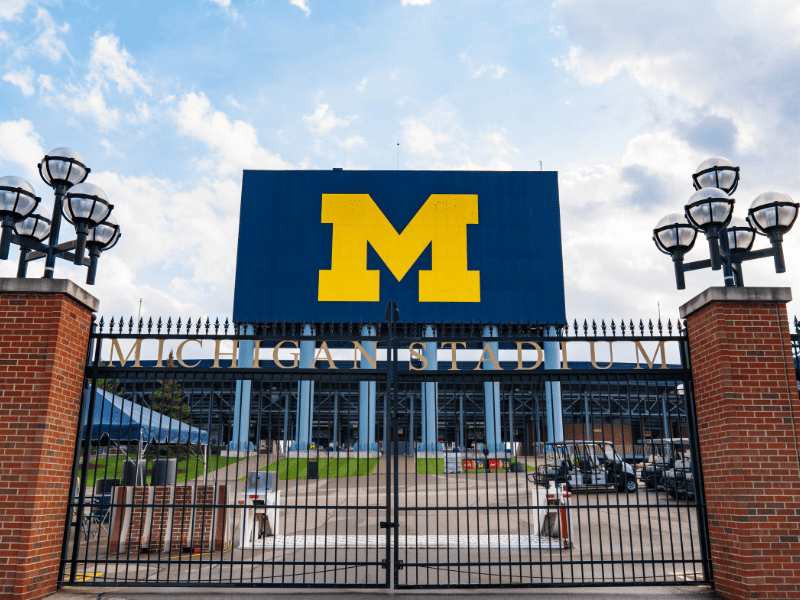 Matt Wright's success in Pickleball is one that many will talk about for a long time! Since he was young, Matt showed incredible talent in tennis. His dedication and love for the sport led to some truly outstanding performances on the court.
He went on to play college tennis at the University of Michigan, where he was not only a two-time captain but also received the three-time all Big Ten selection. Throughout his four years in college, Matt Wright consistently played number one singles and doubles, proving his incredible talent.
With such a strong foundation in tennis, it's no wonder that Matt continues to excel on the pickleball court!
Discovering Pickleball
After college, Matt went on to law school to pursue his career and a full time job as a lawyer. He would still stay involved playing tennis socially but Matt Wright discovered pickleball in quite a funny way. One day, he was improvising a tennis game with wooden paddles and an old tennis ball. This funny looking game caught the eye of a member from a local country club who went on to introduce Matt to Pickleball. This sent him on his pickleball career and he has not let up since.
The year was 2016, and Matt Wright was instantly hooked on playing pickleball. That same year, he took a leap of faith, competing in his first tournament. Matt paired up with Lucy Kovalova for the mixed doubles category. Their hard work and synergy paid off as they won gold in the 2016 US Open Mixed Doubles, marking the beginning of an extraordinary journey together.
Rapid Rise to Success
After turning pro in 2016, Matt Wright embarked on a fast rise to success in the pickleball world while still maintaining his full time job. Capitalizing on his strong tennis skills, he quickly established a reputation as one of the best on the court.
Matt has achieved an impressive collection of titles and medals. His notable accomplishments include four USA National Championships, demonstrating his consistent performance at the highest level of the sport. He has also dominated the US Open, where he has won gold an impressive seven times. These successes highlight Matt's significant impact on professional pickleball, inspiring players worldwide.
Matt Wright's Playing Style and Partnerships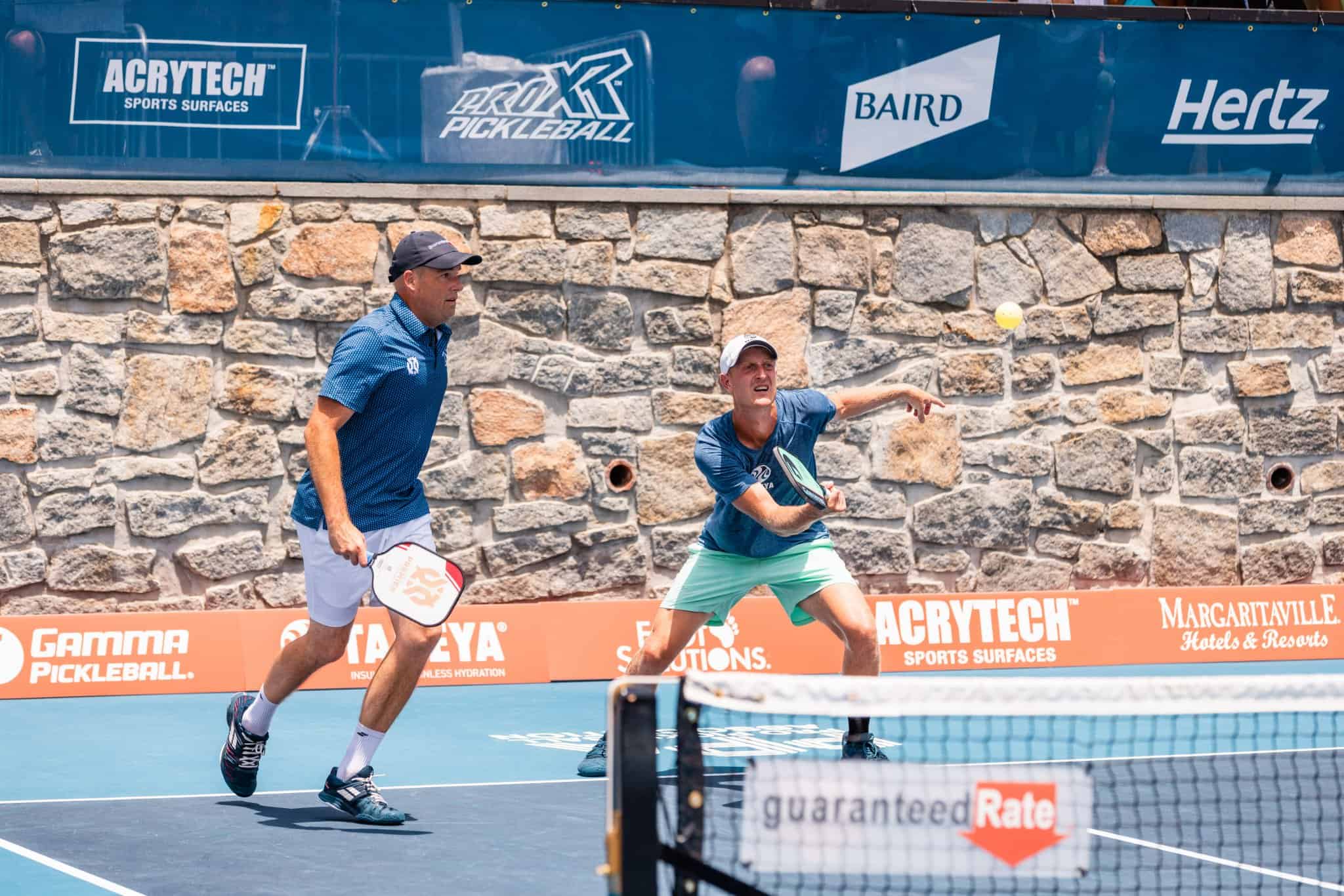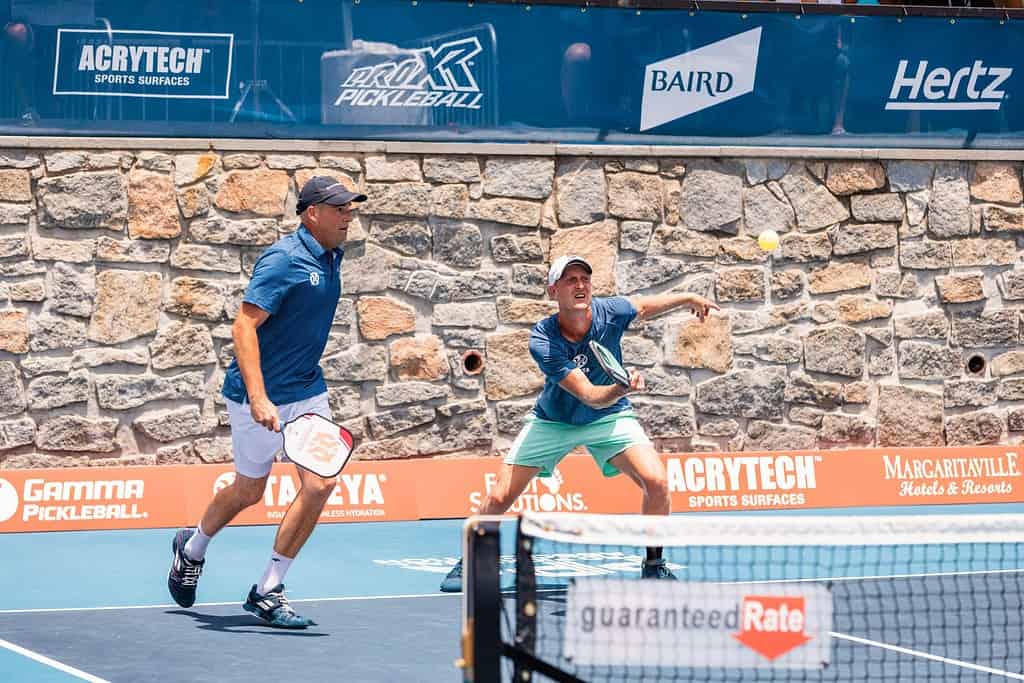 Known for his aggressive and strategic gameplay, Matt Wright has a unique style that sets him apart in the world of pickleball. His experience on the tennis court has given him a great court awareness and quick reflexes, which he effectively uses during pickleball matches. He is particularly famous for his sharp volleying skills and ability to strategize on the spot, making him a strong player on the court.
Matt's partnerships have also played a significant role in his pickleball success. He has consistently teamed up with Lucy Kovalova in mixed doubles. Lucy also played tennis in college herself at Wichita State University. Their strong bond, both on and off the court, is evident in their synchronized gameplay and shared victories. They are a formidable pair in the mixed doubles arena, always posing a threat to their opponents.
In men's doubles, Matt's long-standing partnership with Riley Newman was equally successful. They faced off against some of the best players in the sport, including frequent battles against the Johns' Brothers for gold medals. Their partnership was characterized by agility, precision, and strategic prowess, leading to a high ranking in the game. However, this partnership recently ended when Riley Newman decided to step away from Matt and team up with a new partner.
Despite this change in men's doubles, Matt continues to excel in the game. His enduring partnership with Lucy and his unwavering spirit ensure that he remains a remarkable figure in the world of pickleball.
The Matt Wright Pickleball Playing Style
Matt Wright is widely known as a fierce competitor in the world of pickleball. You can totally see his love for the game in his analytical approach, studying his opponents' moves and strategies carefully. What really sets him apart is his dedication to understanding the game and its little details.
He's incredibly versatile on the court, although he usually dominates the left side. It's really impressive how he transitioned from being a formidable right-side player to mastering the left side. This just shows his adaptability and commitment to growth in the sport.
And let's not forget when he reunited with his old partner and world number 1 Ben Johns. They teamed up again and showed everyone what they're made of by winning the gold. This victory really highlighted Matt's ability to adapt his gameplay and the amazing synergy they have. It's safe to say that Matt is a true powerhouse in the world of pickleball.
Mixed Doubles with Lucy Kovalova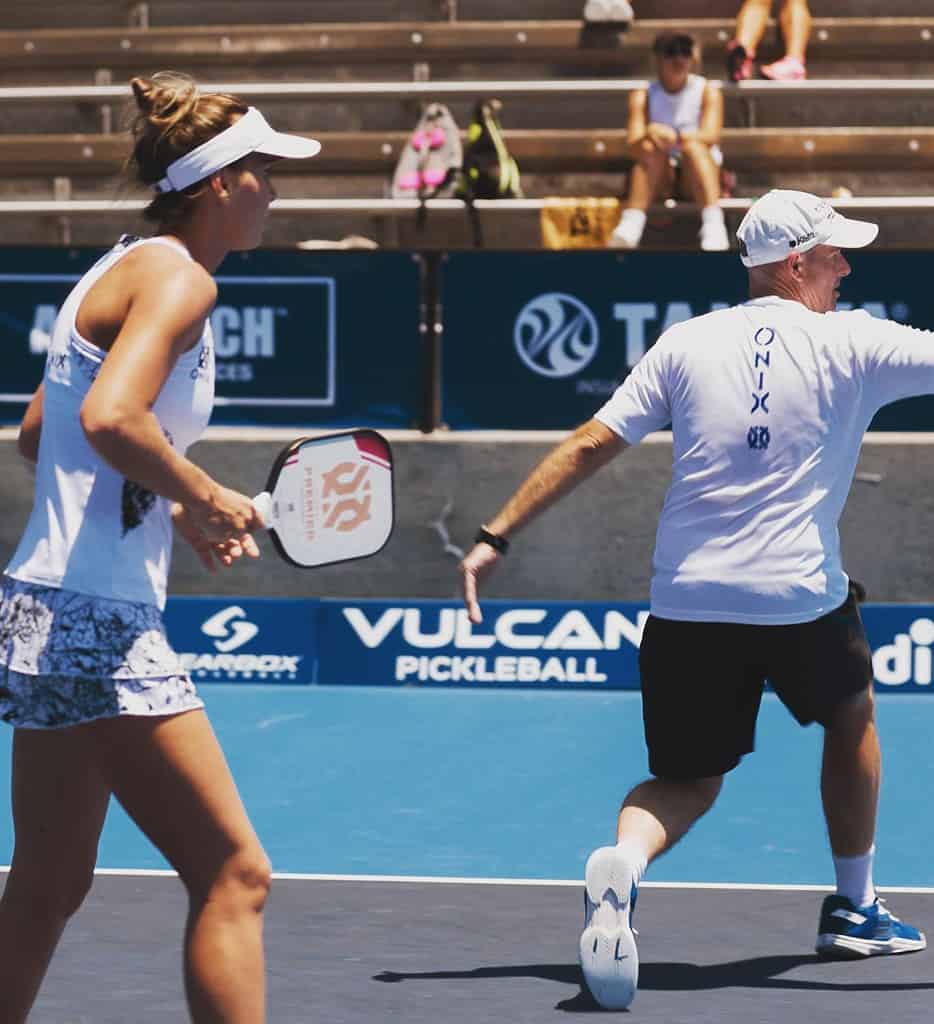 Matt Wright and Lucy Kovalova's partnership in Mixed Doubles has been an incredible asset to the sport of pickleball. Their aggressive playing style mixed with strategic moves have made them a formidable opponent on the court, leading to their success at 2018 USAPA National Championships. They recently also achieved Silver at the Denver PPA Tournament in July of 2023 as well as Silver in February of 2023 at the Desert Ridge Open. In 2022, the pair earned 6 silver medals!
Kovalova herself is no stranger to Pickleball victories either. She won not just one but two events in 2019's U.S Open Women's doubles plus several other titles during that year alone! It looks like Matt and Lucy are going from strength-to-strength and we can definitely expect more successes coming our way due to this pair on future games!
Men's Doubles with Riley Newman
Matt Wright has been quite successful in the sport of pickleball, partnering with Lucy Kovalova and Riley Newman. Their coordinated tactics and creative playing style had positioned them as a powerful men's doubles team. They were typically a top contender with the Johns' brothers. In 2023, the pair has earned 1 gold medal, 7 silvers and 2 bronze medals! Really Strong!! Over the last 18 months, this team has won 23 medals!
But most recently, Riley Newman decided it was time to move on from Matt and start a new partnership. Some of the players he has played with are Julian Arnold and AJ Koller.
In that time, Matt has played with world number one Ben Johns when his brother Collin was out with injury, where they took home gold.
Balancing Pickleball and Career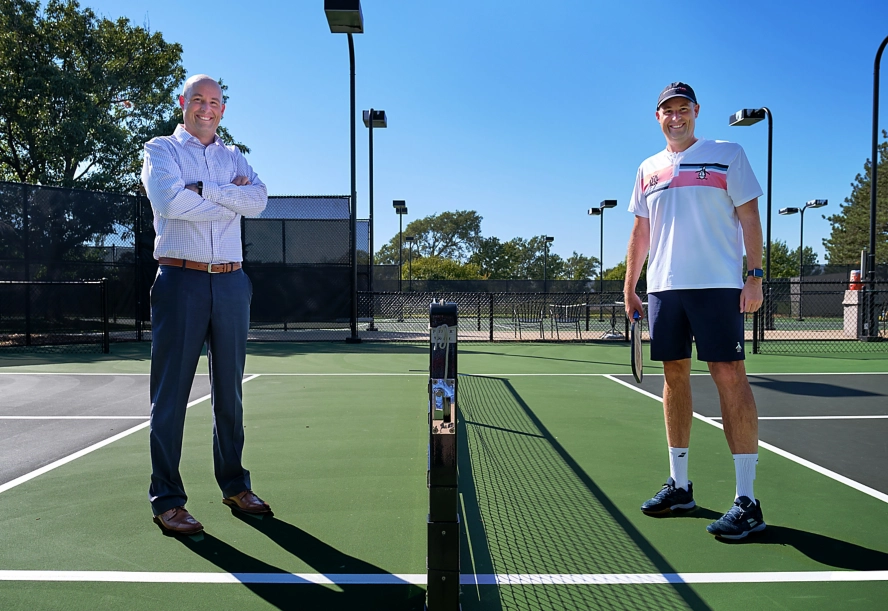 Matt Wright's commitment to excelling in both his profession as a corporate lawyer based in Wichita, Kansas, and the sport of pickleball is impressive. He has managed to maintain a balance between these two aspects while pursuing each with ambition. Through dedication and strong organizational skills, Matt has achieved success in both fields, demonstrating his ability to manage his time effectively and devote himself to each endeavor.
Corporate Attorney
Matt Wright, a highly successful corporate lawyer based out of Wichita, Kansas is also excelling in the sport of pickleball. His strategic thinking and capacity to make swift decisions under pressure has been honed by his extensive legal background.
Despite his demanding job as an attorney, Matt still finds time for pickleball which speaks volumes about how passionate he truly is about both career and game alike.
Matt Wright's Equipment and Sponsorship
Matt Wright has achieved remarkable success as a professional pickleball player, thanks in part to his preferred gear and sponsorship deals with Onix Pickleball.
The enduring partnership between Matt Wright and Onix Pickleball continues to drive his career to new heights. It's no surprise that both their names have become synonymous with excellence in the industry. By relying on top-notch materials and collaborations, Matt Wright continues to strive for greatness every day.
Matt Wright Pickleball Paddle of Choice
Onix Evoke Premier Composite Pickleball Paddle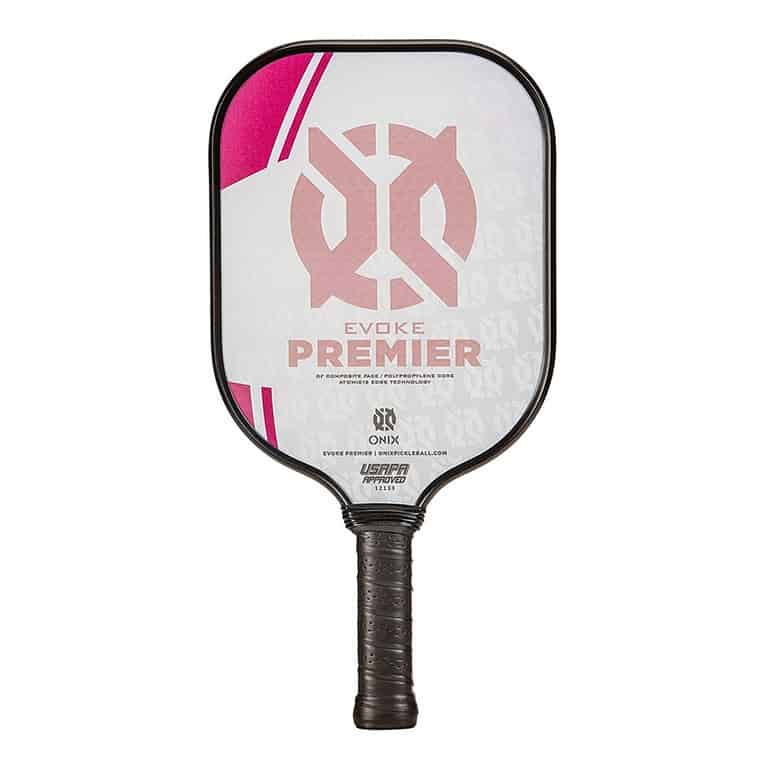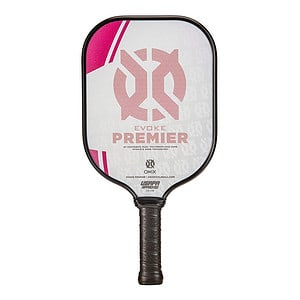 Matt Wright's paddle of choice is the Onix Evoke Premier Composite Pickleball Paddle. This paddle has been co-developed by Matt himself and his partner, Lucy Kovalova. Specifically designed to offer consistently powerful and reliable play, this paddle truly embodies the high standards of its creators.
It is available in a range of weights – lightweight, standard, and heavyweight, providing a multitude of options to perfectly suit any playing style. It's not just about strength; this paddle also ensures excellent accuracy and control, making it a truly well-rounded piece of equipment for any pickleball player.
Conclusion
In the highly competitive world of pickleball, few players are as well-rounded and dedicated as Matt Wright. His passion for the game is evident in his strategic play and adaptability on the court. Despite obstacles Matt continues to excell, demonstrating his resilience and commitment to the sport.
His mixed doubles partnership with Lucy Kovalova remains successful, and their aggressive playstyle continues to win championships. Even with the challenges of maintaining a career as a successful corporate attorney, Matt has found a way to balance both his professional and pickleball commitments.
His partnership with Onix Pickleball and his reliance on the Onix Evoke Premier Composite Pickleball Paddle—developed in collaboration with Kovalova—support his continued success.
In conclusion, Matt Wright is a force to be reckoned with in the world of pickleball. His analytical approach to the game, combined with his adaptability and strategic prowess, heralds a promising future. No matter who his partner is or what side of the court he dominates, Matt Wright's name will continue to resonate in the pickleball world for years to come. His story is a testament to the power of dedication, resilience, and strategic thinking in both sports and career. Keep an eye on Matt Wright, as his journey in pickleball is far from over.
Frequently Asked Questions
What is Matt Wright's profession outside pickleball?
Matt Wright is a highly successful corporate lawyer based in Wichita, Kansas, alongside his professional pickleball career.
Who are Matt Wright's partners in pickleball?
Matt Wright has had successful partnerships with Lucy Kovalova in Mixed Doubles and he has also partnered with Riley Newman in Men's Doubles. More recently, Matt played with world number one Ben Johns.
What paddle does Matt Wright use in his games?
Matt Wright uses the Onyx Evoque Premier Composite Pickleball Paddle. This paddle has been co-developed by Matt himself and his partner, Lucy Kovalova.
Who sponsors Matt Wright?
Matt Wright is sponsored by Onix Pickleball. This enduring partnership continues to drive his career forward.
How does Matt Wright balance his professional career and pickleball?
Despite his demanding job as an attorney, Matt has managed to maintain a balance between his profession and pickleball through dedication and strong organizational skills. He is passionate about both his career and the game.