Pickleball, a fun mix of tennis, badminton, and ping-pong, has gained popularity in recent times. Amidst the growing number of players, one person has made a mark in the sport – Collin Johns Pickleball Star!
Known for his quick reflexes, smart game strategies, and strong determination, Johns has become a favorite among pickleball fans. And it it not just because he is Ben Johns' brother!
From a multisport background to becoming a dominant force in the world of pickleball, Collin Johns' journey is nothing short of inspiring.
In this blog post, we'll take a closer look at Collin Johns' journey from a beginner to an accomplished pickleball player. We'll also explore the strategies that have helped him reach the top of the game and stay there.
Let's get started.
We are reader supported and as such may make a small commission at no expense to you by purchasing thru our links and we greatly appreciate that!
The Early Years
From an early age, Collin's passion for racquet sports was evident. Born in Columbus, OH and raised in Laytonville, MD, Collin is the oldest of 7 siblings. He has 5 sisters and of course his younger brother Ben Johns, pickleball world number 1.
Collin started with tennis and table tennis, building a solid foundation that would later contribute to his success in pickleball. Before he discovered the world of professional pickleball, Collin dedicated five years of his life to playing tennis professionally. His hard work and talent paid off, as he achieved career high ATP ranking of 978 in singles and 939 in doubles.
After stepping away from professional tennis, Collin coached junior high performance and took the role of Assistant Coach for collegiate tennis at Florida Gulf Coast University. In his only year there, he helped take them to the 2019 Atlantic Sun Conference Title.
In May of 2019, Collin took on the role of Full Time Head Racquets Professional at the Baltimore Country Club. He was there for two and a half years before he took his professional pickleball career full-time.
These experiences not only honed his skills but also instilled in him the discipline and determination required to excel as a professional athlete. Little did he know that his love for racquet sports would soon lead him down an exciting new path – one that would eventually establish him as a star in the rapidly growing world of pickleball.
Transition to Pickleball
In 2018, Collin stumbled upon the rapidly expanding world of pickleball and was instantly drawn to the exhilarating sport. He quickly recognized his innate talent for the game and decided to put it to the test by participating in his first major pickleball tournament at the professional level the following year.
To his delight, he made it all the way to the semi-finals, further fueling his passion for pickleball. This remarkable achievement marked a pivotal moment in his athletic journey, as Collin became captivated by the sport and fully embraced the exciting new chapter that was unfolding in his career. With determination and focus, he set out to conquer the pickleball court, eager to make his mark on this burgeoning sport.
Dynamic Doubles Partnership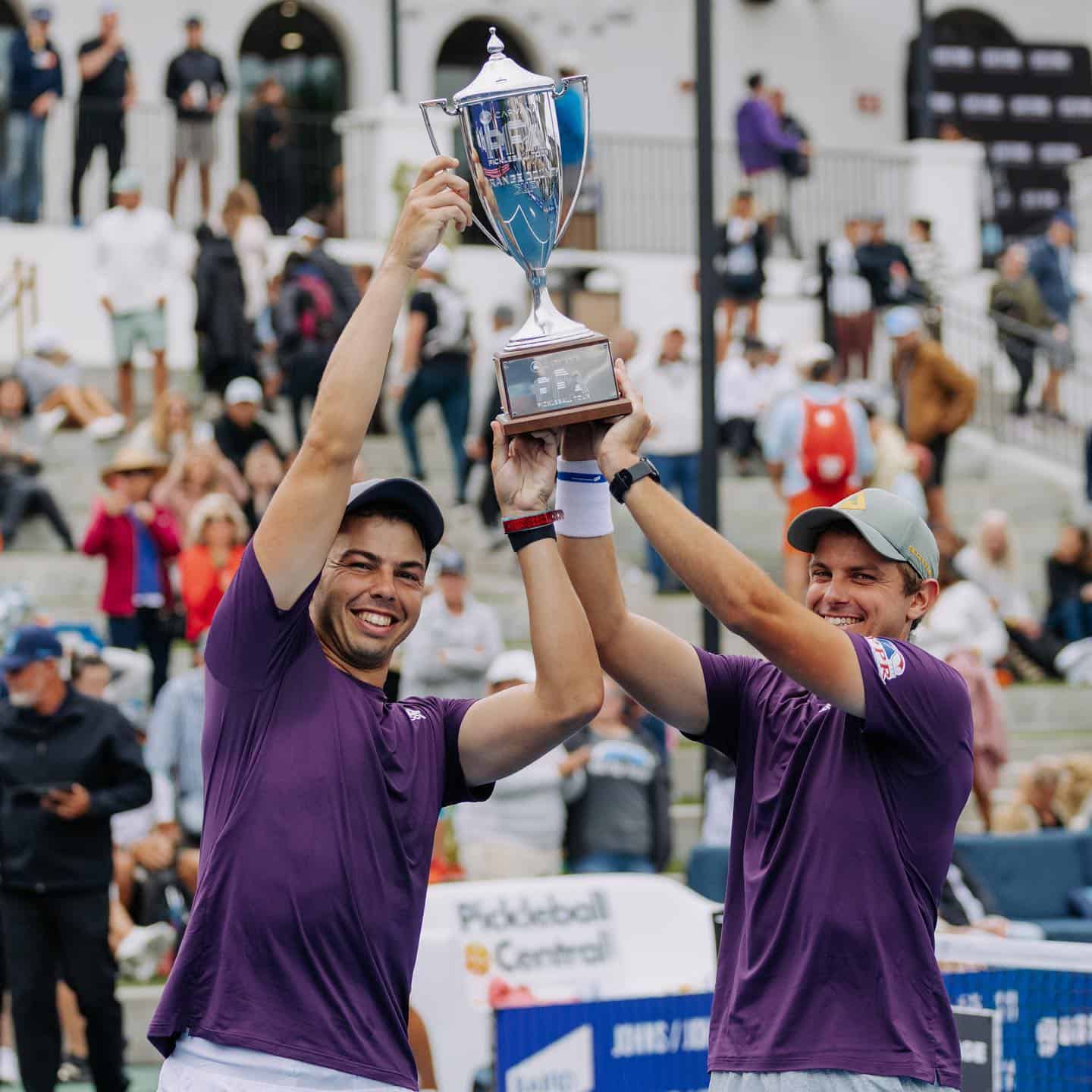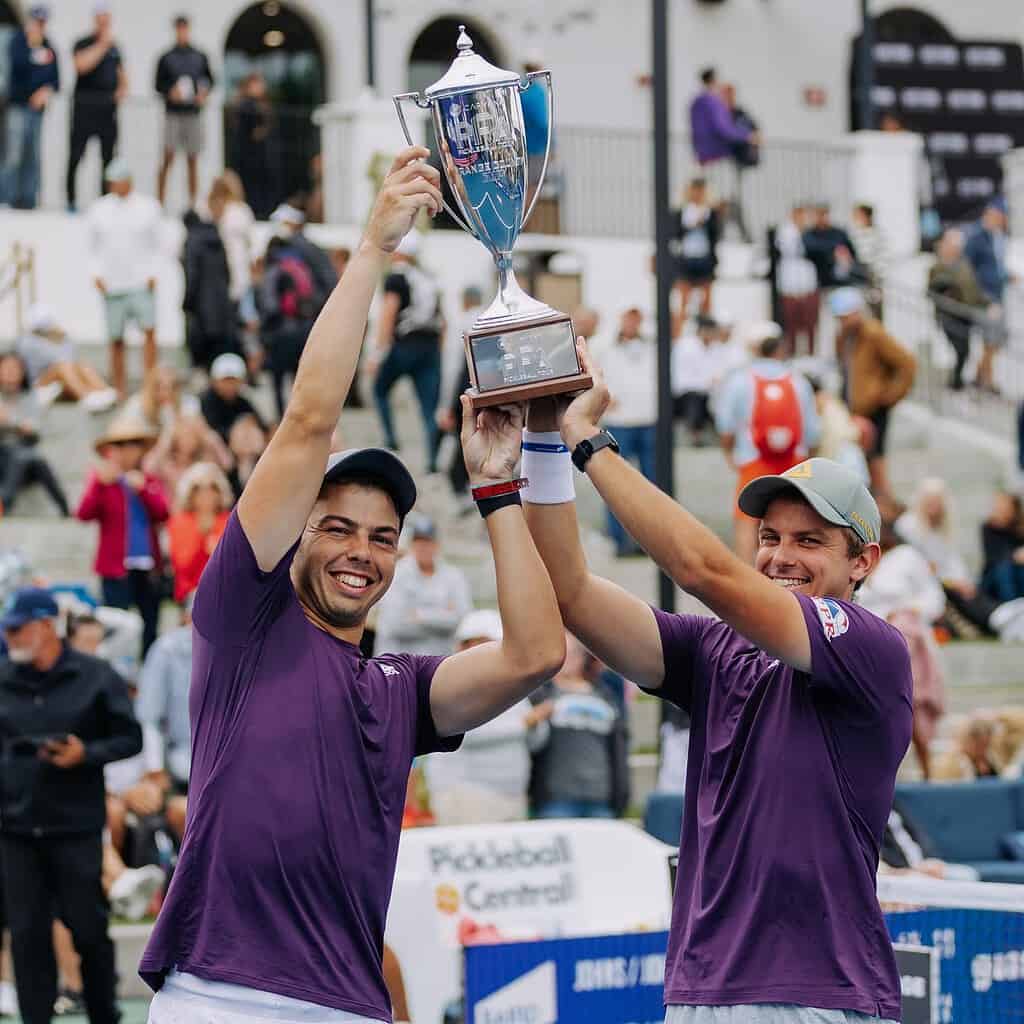 Collin's pickleball adventure soared to new heights when he joined forces with his brother Ben Johns, who held the prestigious title of the world's number one ranked player.
The brothers' complementary skills and undeniable chemistry on the court quickly became a winning formula, propelling them to claim numerous victories and titles in the world of pickleball.
As the Johns brothers continued to dominate men's pro doubles, they solidified their reputation as a formidable duo and the ultimate men's doubles team to beat.
Together, Collin and his regular doubles partner Ben, have not only captivated audiences but also inspired a new generation of pickleball enthusiasts to reach for greatness.
Commitment to Excellence
In 2022, Collin took a courageous step towards realizing his pickleball dreams by relocating to Austin, Texas. This decision allowed him to fully immerse himself in the sport and access the unparalleled training opportunities in this hotbed of pickleball.
By dedicating himself to refining his skills and pushing the limits of his game, Collin rapidly transformed into a formidable force on the pickleball circuit. He is currently ranked the #1 mens player in mens doubles by the Professional Pickleball Association rankings.
His unwavering commitment to excellence and relentless pursuit of improvement have not only propelled him to new heights but also inspired countless aspiring pickleball players to follow in his footsteps.
Influence and Entrepreneurship
Collin's influence in the pickleball world reaches far beyond his on-court accomplishments. Recognizing the need to support and nurture the growing community of enthusiasts, he co-founded Pickleball 360, a company that offers a instructional video subscription service for training pickleball players seeking to elevate their game. Through this platform, Collin shares his valuable expertise and helps aspiring pickleball athletes hone their skills.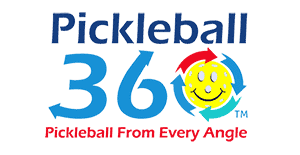 Collin also serves on the board of the Professional Pickleball Registry. With the professional pickleball registry, Collin is a columnist and also certifies professionals around the country.
Collin Johns Pickleball Paddle Of Choice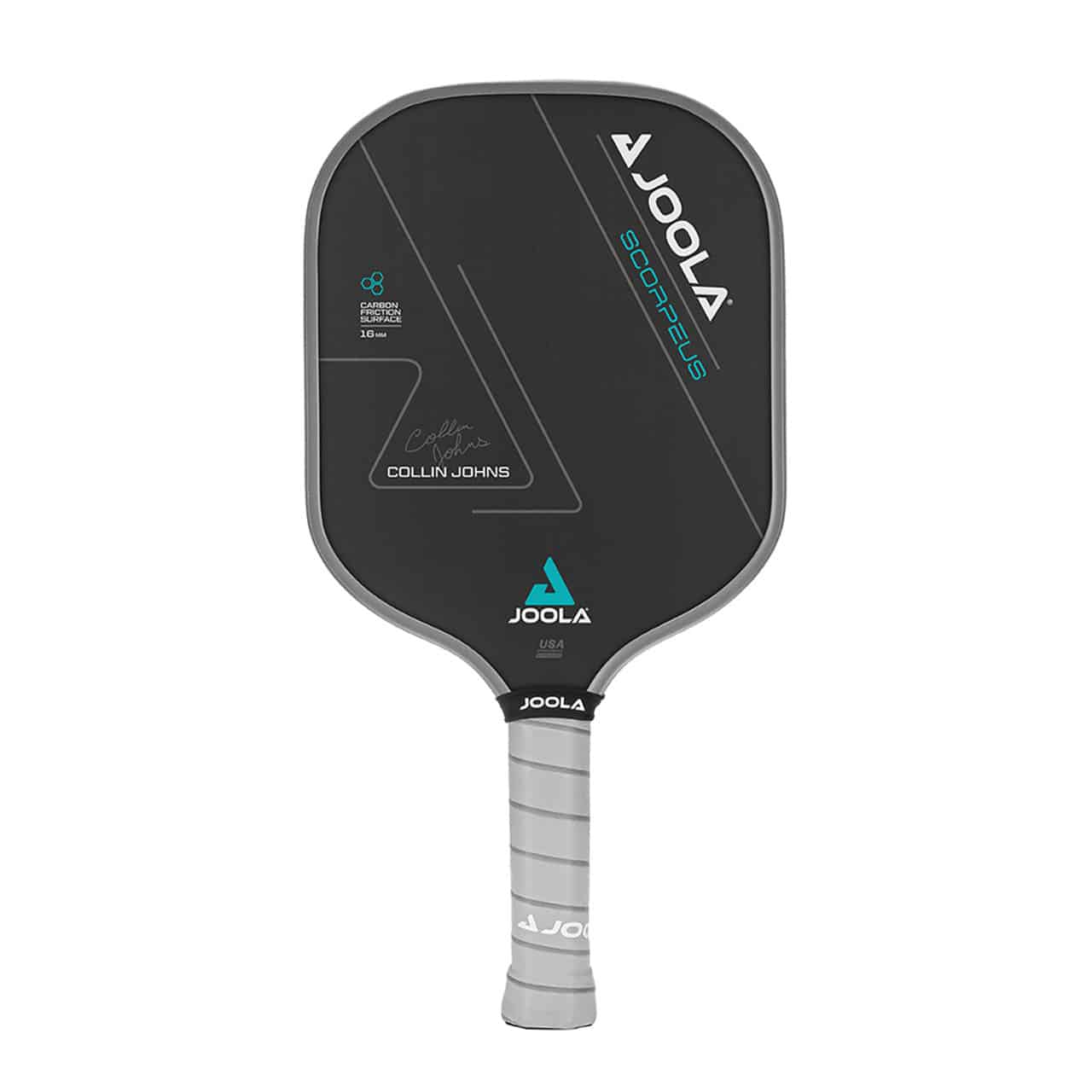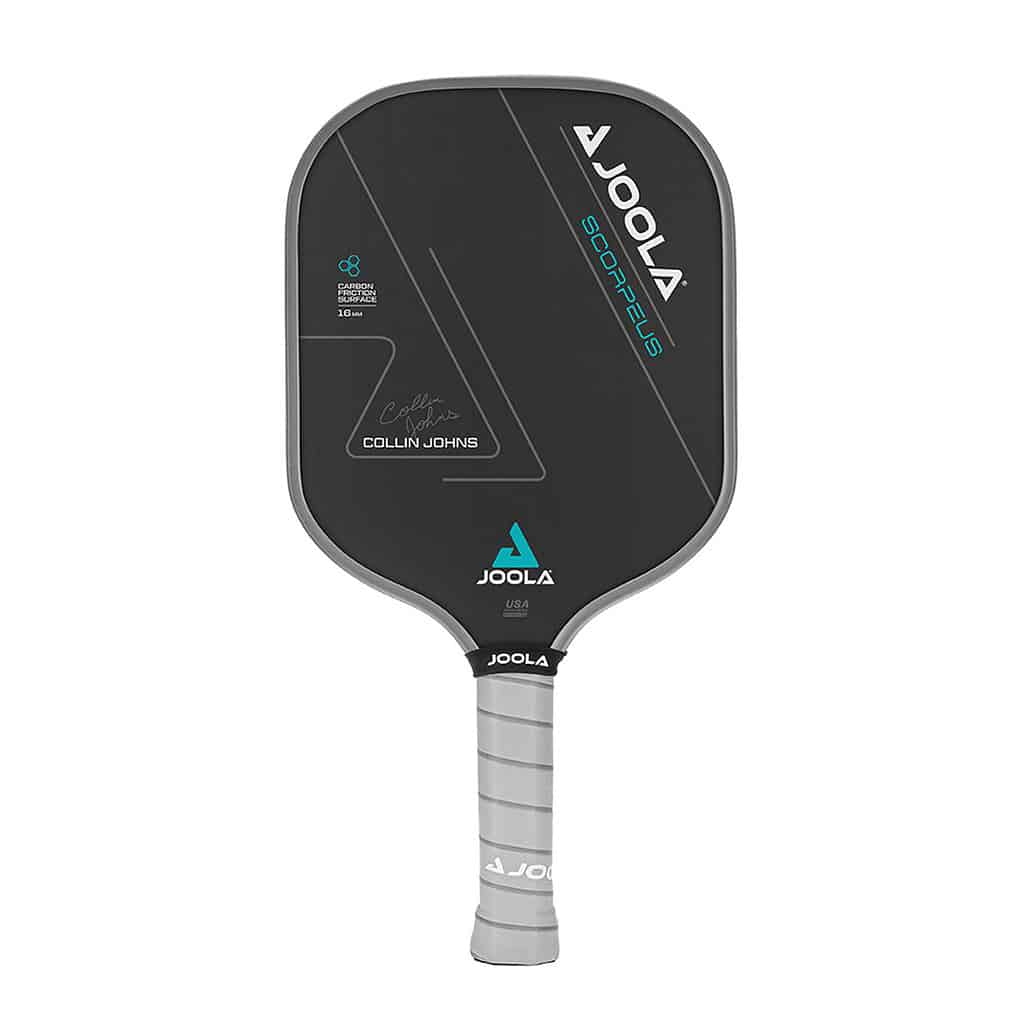 Collin's prominence in the sport has attracted the attention of major industry players. Securing a sponsorship from Joola Pickleball, he has collaborated with the brand to develop the Joola Scorpeus Collin Johns model paddle – a testament to his knowledge and skill in the sport.
The JOOLA Collin Johns Scorpeus CFS 16 Carbon Fiber Pickleball Paddle offers precision, defense, and agility. With an 11.75″ by 8″ surface and an 8-ounce weight, it enables controlled drops and exceptional dinking. The carbon fiber face and JOOLA's Carbon Friction Surface provide excellent ball control and spin.
Featuring a 5.25″ handle and a 16mm Reactive Honeycomb Polymer Core, this paddle emphasizes control and defense while reducing vibration and expanding the sweet spot.
The cozy JOOLA grip ensures secure handling, and the 1/8″ edge guard boosts durability. The Scorpeus CFS 16 is perfect for net play and countering powerful attacks.
Playing Style and Hobbies
Collin's playing style is characterized by his remarkable finesse and control, which are evident in his favorite shots – the block reset and the forehand dink. These techniques showcase his ability to outwit opponents and maintain a strategic edge during matches.
Outside of pickleball, Collin indulges in various activities that offer mental stimulation and contribute to his success on the court. He enjoys reading and writing, as well as engaging in strategic games such as chess and table tennis. These pastimes not only keep his mind sharp but also foster the tactical thinking that has become a hallmark of his impressive pickleball career.
Conclusion
In conclusion, Collin's journey from a young racquet sports enthusiast to a pickleball powerhouse is truly inspiring. His transition from professional tennis to dominating the pickleball scene alongside his brother Ben serves as a testament to his unwavering dedication and passion for the sport.
Collin's impact on the pickleball community extends far beyond his impressive playing style and favorite shots. His co-founding of Pickleball 360, sponsorship with Joola Pickleball, and collaborative efforts in developing the Joola Scorpeus Collin Johns model paddle highlight his significant contributions to the sport.
Furthermore, Collin's off-court interests, such as reading, writing, and strategic games like chess and table tennis, reveal his well-rounded personality and the importance of mental stimulation in his overall success.
As Collin continues to excel in the world of pickleball, he serves as a beacon of inspiration for aspiring players and a driving force for the growth of this exhilarating sport.