Dekel Bar's journey from a promising tennis career in Israel to becoming a renowned figure in pickleball is a story of remarkable transition and achievement. Starting his athletic career as a young tennis player, Dekel Bar quickly rose through the ranks to become one of Israel's top tennis professionals.
However, a shift in his career path led him to discover pickleball, where he has since made a significant impact.
This blog post explores how Dekel Bar successfully navigated this change, showcasing his adaptability and skill in a new arena of the sports world.
Let's get started.
The Early Years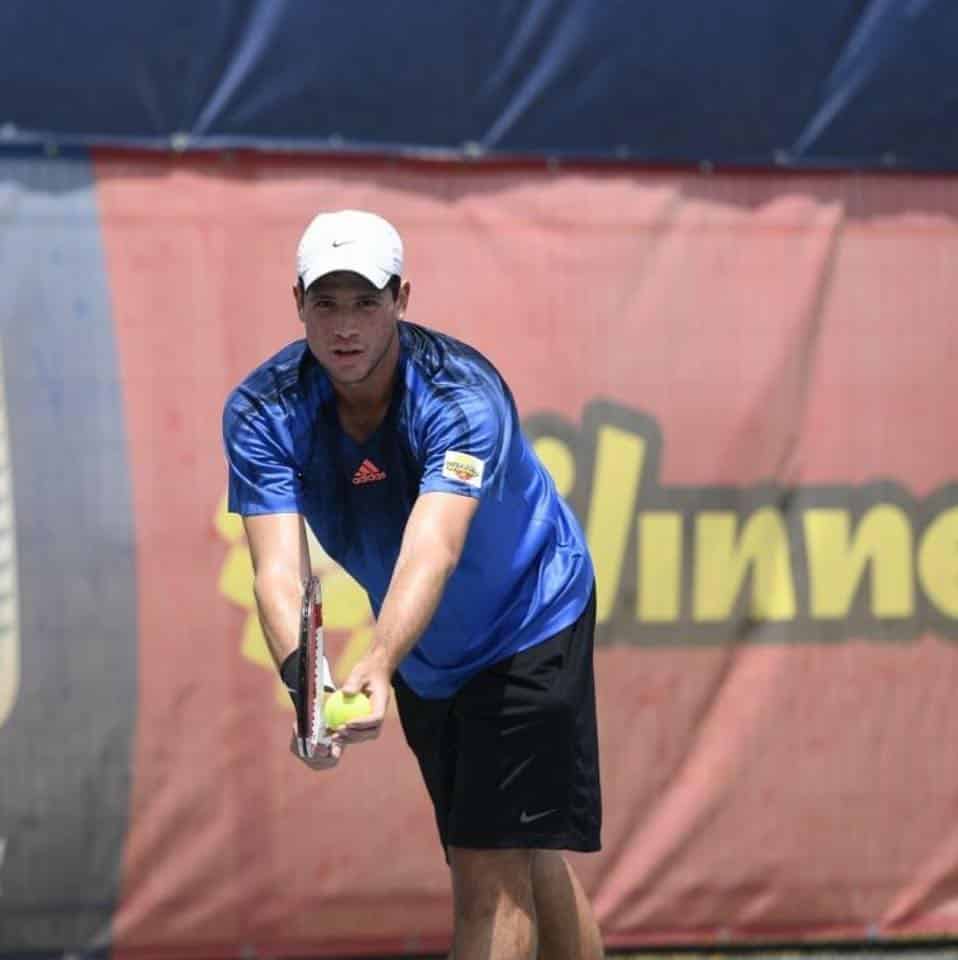 Born and raised in Israel, Dekel Bar started playing tennis at the age of nine and became a professional tennis player at the age of 18.
His tennis career was marked by significant achievements. Bar reached the impressive #3 ranking in Israel and attained a career-high of #370 in ATP doubles and #570 in ATP singles during his six-year tenure as a professional tennis player.
However, Dekel's tennis journey was not without its challenges. Repeated abdominal injuries eventually led him to leave his tennis career, marking a turning point in his life.
Transition to Pickleball: A New Chapter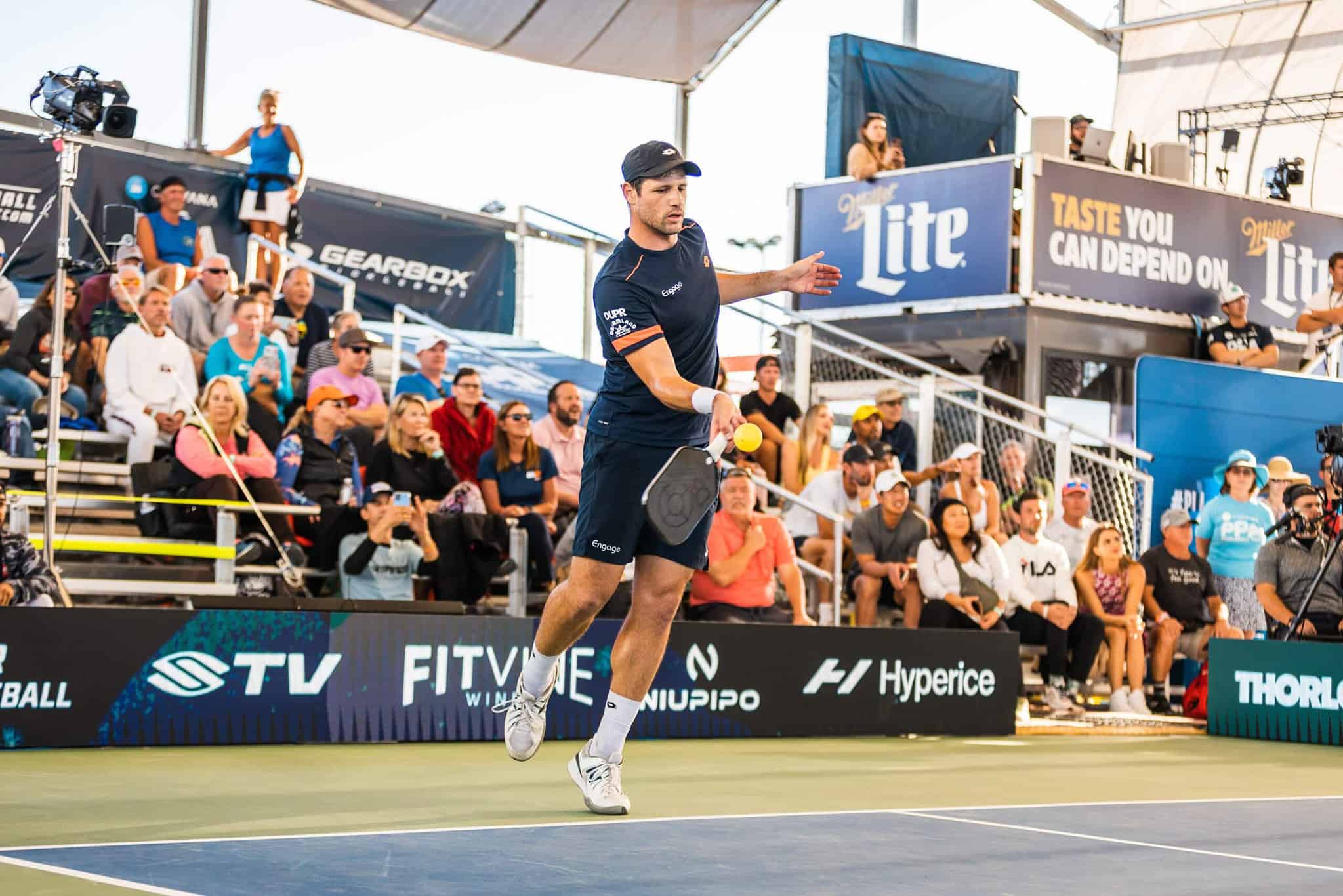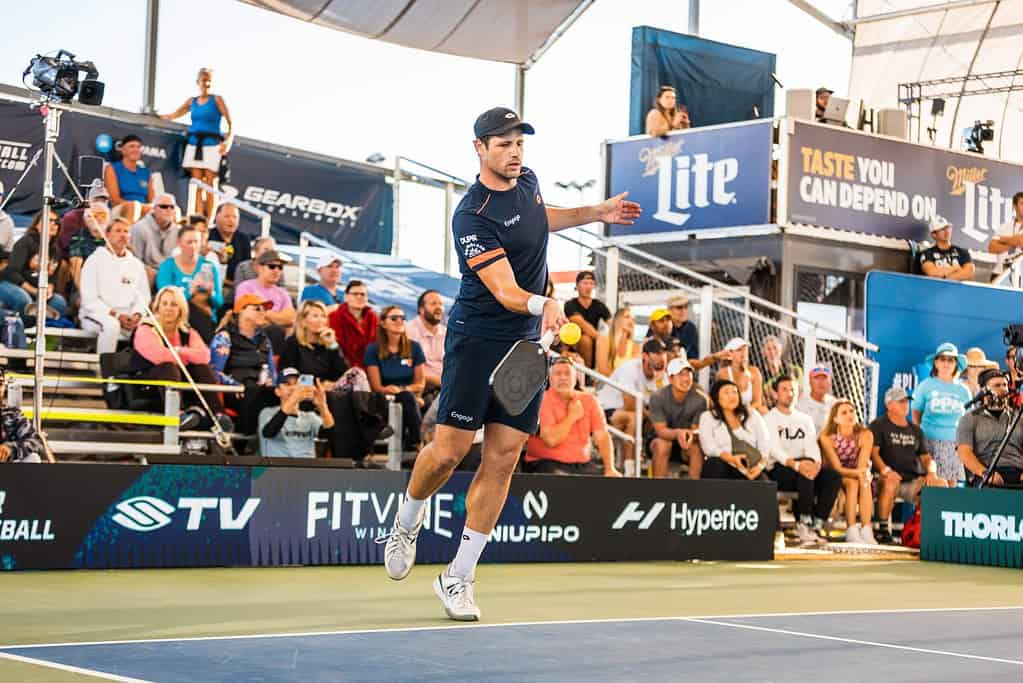 The recurring abdominal injuries that Dekel Bar suffered during his serves in tennis matches were a major factor in ending his professional tennis career. Around the same time, not only Bar but also Collin Johns were stepping away from their tennis careers.
Collin's brother, Ben Johns, introduced them both to the sport of pickleball, which presented an interesting opportunity. Despite the ongoing injuries, Bar decided to give pickleball a try.
Bar initially tried out pickleball but soon returned to Israel to pursue his education in economics and entrepreneurship at IDC Herzelia University. Despite being busy with college, he continued to participate in pickleball tournaments during academic breaks.
Remarkably, despite having played only a handful of times, Bar demonstrated his natural talent and adaptability on the court. As a former professional tennis player, this transition was easier, but he still had a lot to learn.
Partnering with Adam Stone for the first time, he placed fourth in both the pro men's singles and pro men's doubles at that tournament. This achievement marked a promising start to his new sporting journey in pickleball.
Rising to Prominence in Pickleball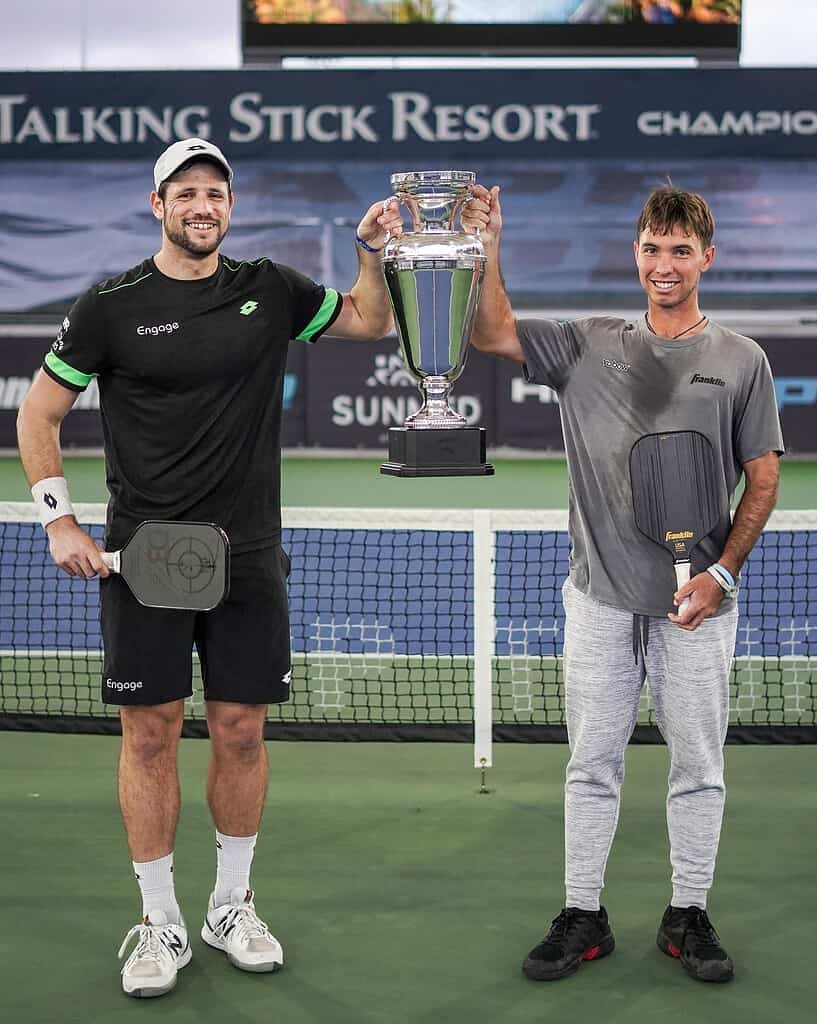 As the COVID-19 pandemic started, Dekel Bar found an unexpected opportunity. The pandemic allowed him to study remotely from anywhere in the world, facilitating a strategic move to Naples, Florida. Notably, Naples is a hub for pickleball, offering far more opportunities for growth and development in the sport than his home country of Israel. Bar quickly immersed himself in the vibrant pickleball community in Naples.
Working closely with the contingent of professional pickleball players in Naples, Bar's game rapidly excelled. He now competes as a full-time professional pickleball player, showcasing his skills on both the Professional Pickleball Association (PPA Tour) and Major League Pickleball tour.
At 30 years old, Dekel Bar is now a serious force in the world of pro pickleball. "Big D" is well-known for his powerful gameplay and remarkable athleticism. His success in pickleball is not just about winning; it's about his fiery spirit and dedication to the sport.
In 2022, he had 2 bronze medals in men's doubles playing with JW Johnson on the PPA Tour.
And In April of this year, he took home a silver medal in men's doubles on the PPA Tour with no other than…Collin Johns. You know the entire johns family loved that one.
Dekel's Paddle of Choice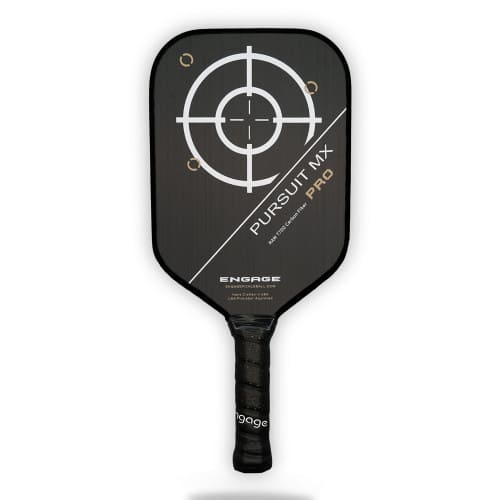 Dekel's paddle of choice is the Engage Pursuit Pro MX Carbon Fiber Paddle. The Pursuit Pro MX Pickleball Paddle is a popular choice among Engage professionals like Dekel Bar. It's designed to balance power and control with its elongated shape.
Some of its unique features include a 5.75″ Variable Flex handle that adjusts to the speed of your swing, providing flexibility for power and rigidity for control. The paddle also has a 13mm Control Pro "Black" polymer honeycomb core and Vortex Barrier Edge Technology, which contribute to a large sweet spot, reduced vibrations, and energy return.
The paddle's face is made of Raw T700 Toray Carbon Fiber, offering spin and longer ball dwell time for consistent control. The Pursuit Pro MX Paddle comes in two weight options and is a great choice for players who want professional-level spin and power without compromising control.
Beyond the Court: Entrepreneur and Influencer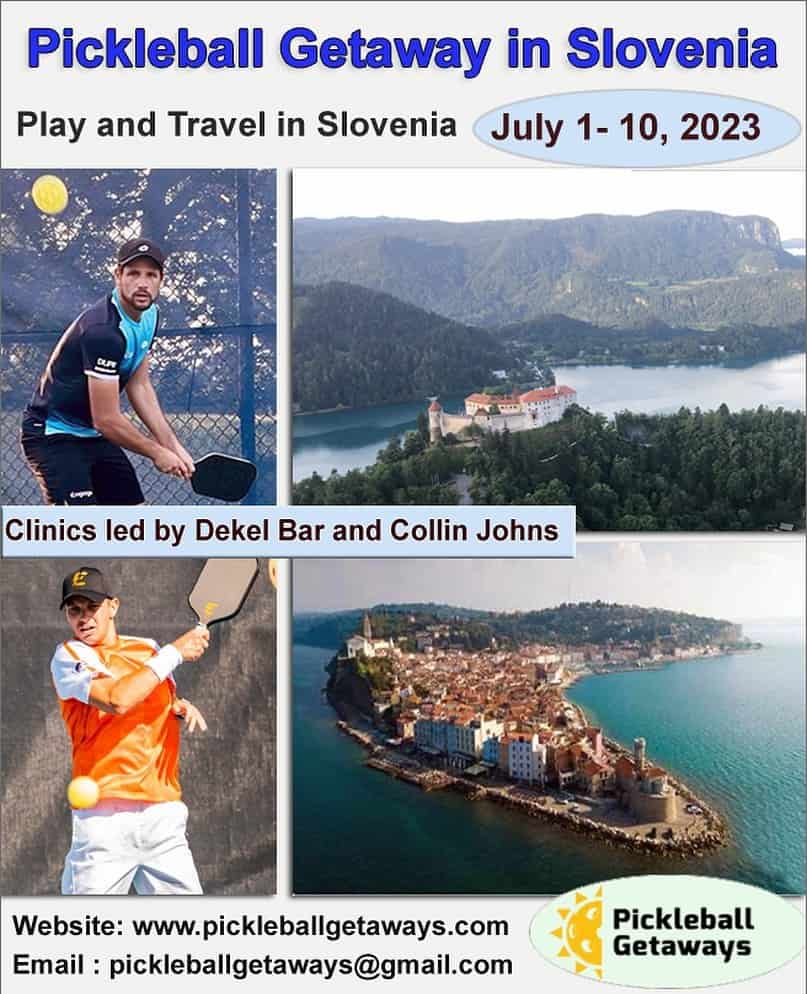 Dekel's influence extends beyond the pickleball courts and tennis courts. He is the co-owner of Pickleball360 and Pickleball Getaways, demonstrating his entrepreneurial spirit and commitment to promoting the sport. His journey from a young tennis enthusiast in Israel, to the pro tennis tour, to a celebrated pickleball player in the United States is a testament to his resilience and adaptability.
Conclusion
In conclusion, Dekel Bar's journey showcases adaptability, resilience, and a strong commitment to excellence. Transitioning from a successful tennis career to becoming a renowned pickleball player is remarkable. Dekel's achievements reflect his talent, dedication, and love for the sport.
Off the court, his entrepreneurial ventures in pickleball highlight his passion and commitment to promoting and growing the sport. Dekel Bar's story not only demonstrates personal triumphs but also signifies the growing popularity and potential of pickleball.
He is an ambassador of the sport, inspiring many to embrace and enjoy pickleball. His journey serves as inspiration for aspiring athletes, proving that passion, dedication, and adaptability can lead to unlimited achievements.