Welcome to the world of professional pickleball! In an unexpected twist, Jack Sock, a name synonymous with high-stakes tennis, has announced his retirement from Professional tennis to enter the world of professional pickleball.
Yes, tennis star Jack Sock is now Jack Sock Pickleball player! Jack is trading in his well-worn tennis racket for a fresh, intriguing challenge – professional pickleball.
In this blog post, we go into the incredible journey of Jack, his illustrious tennis career, and his exciting transition into the fast-paced world of professional pickleball.
Let's get started!
Who Is Jack Sock?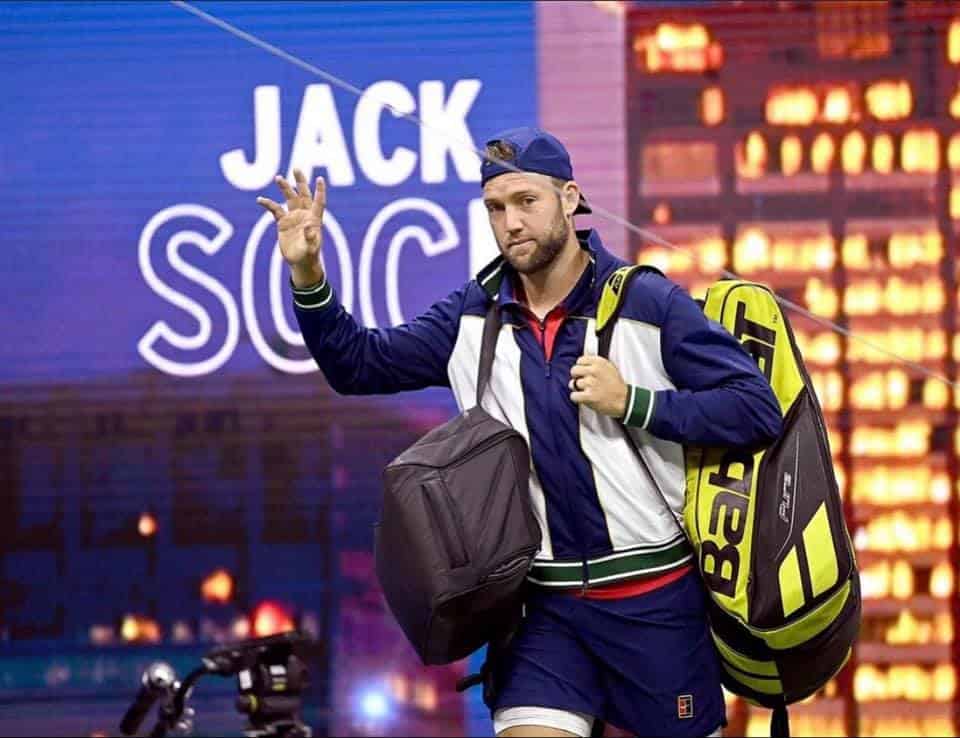 Jack Sock, born in Nebraska in 1992, is a renowned name in the world of tennis. In 2011, at the age of 19, Sock entered the professional tennis scene and immediately showcased his undeniable talent on the tennis courts by winning the US Open Mixed Doubles title alongside Melanie Oudin.
His early years were characterized by steady progress, but a major breakthrough came in 2013 when Sock and his partner, Vasek Pospisil, triumphed at the 2014 Men's Doubles Wimbledon championship, propelling him into the global limelight. Their strategic gameplay and exceptional coordination left spectators spellbound.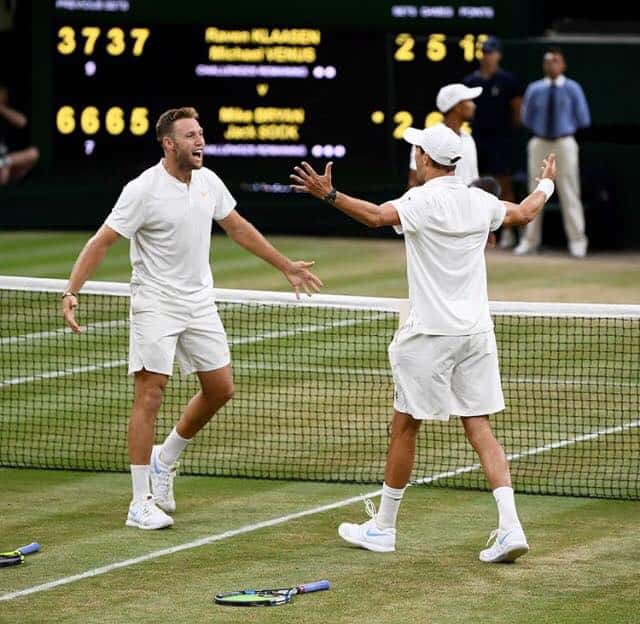 However, Sock's most notable accomplishment in his early career was his performance at the 2017 Paris Masters. Defeating formidable opponents such as Richard Gasquet, Julien Benneteau, and Filip Krajinović, Sock clinched the singles title, showcasing his talent and tenacity. This victory not only propelled him to a career high ranking of No. 8 but also solidified his place among tennis greats.
Moving on to his Grand Slam achievements, Sock's journey has been nothing short of spectacular. His first significant success came in 2014 when he and Vasek Pospisil won the Men's Doubles title at Wimbledon, announcing his arrival on the world tennis stage. However, the highlight of his Grand Slam career came in 2018 at the US Open, where he partnered with Mike Bryan to win the Men's Doubles title. Their level of synchronicity and skill left both audiences and opponents in awe.
Not limited to doubles, Sock also secured a Grand Slam Mixed Doubles victory at the US Open in 2011, playing alongside Melanie Oudin. This early triumph highlighted his potential and set the stage for his future accomplishments.
And let's not forget that he is an Olympic gold medalist and a bronze medalist as well. In 2016 at the Rio Games Sock won the gold medal in Mixed doubles and took home the bronze medal in men's doubles. Who knows, perhaps pickleball will be an Olympic sport one day and we will see Jack back there??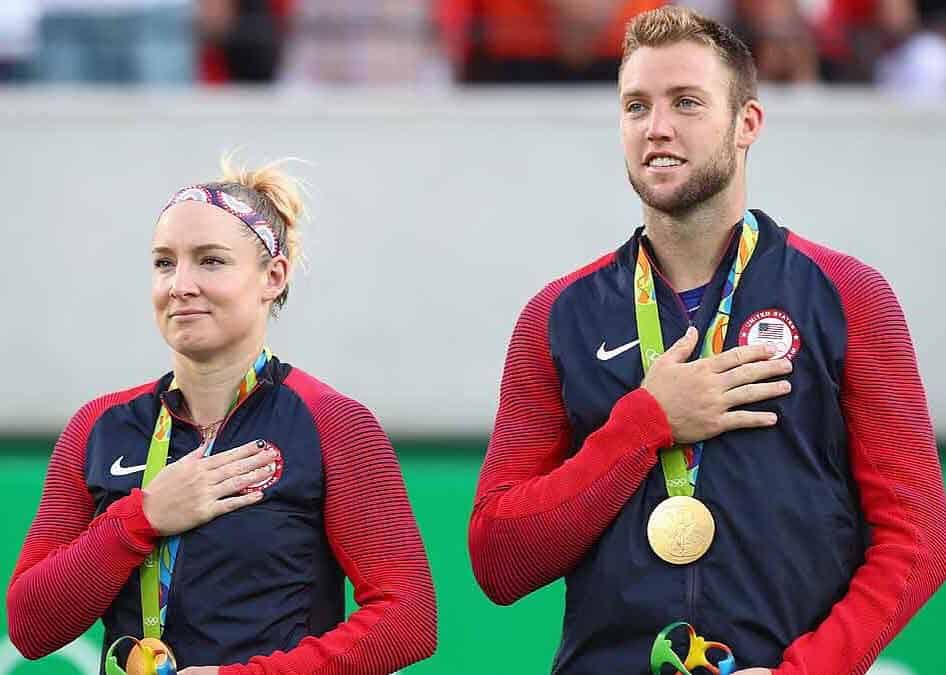 As Sock transitions to professional pickleball, his impressive Grand Slam successes serve as a testament to his ability to perform under pressure and compete at the highest level. The experiences and wisdom gained from these high-stakes matches will undoubtedly shape his approach in this new sporting venture.
Venturing into Professional Pickleball: A New Chapter for Jack Sock
As Jack Sock lays down his tennis racket and picks up a lighter, quicker paddle, the sports world is abuzz with anticipation. Sock is now poised to create a splash in the fascinating world of professional pickleball. Known for its high-speed action and strategic gameplay, pickleball offers a fresh and engaging challenge for Sock. Will he replicate his tennis successes in this new arena? Only time will tell. But one thing's for sure – with his unsurpassed competitive spirit and strategic acumen, Sock's entry into professional pickleball is poised to be a thrilling spectacle that you won't want to miss!
Jack Sock Pickleball Debut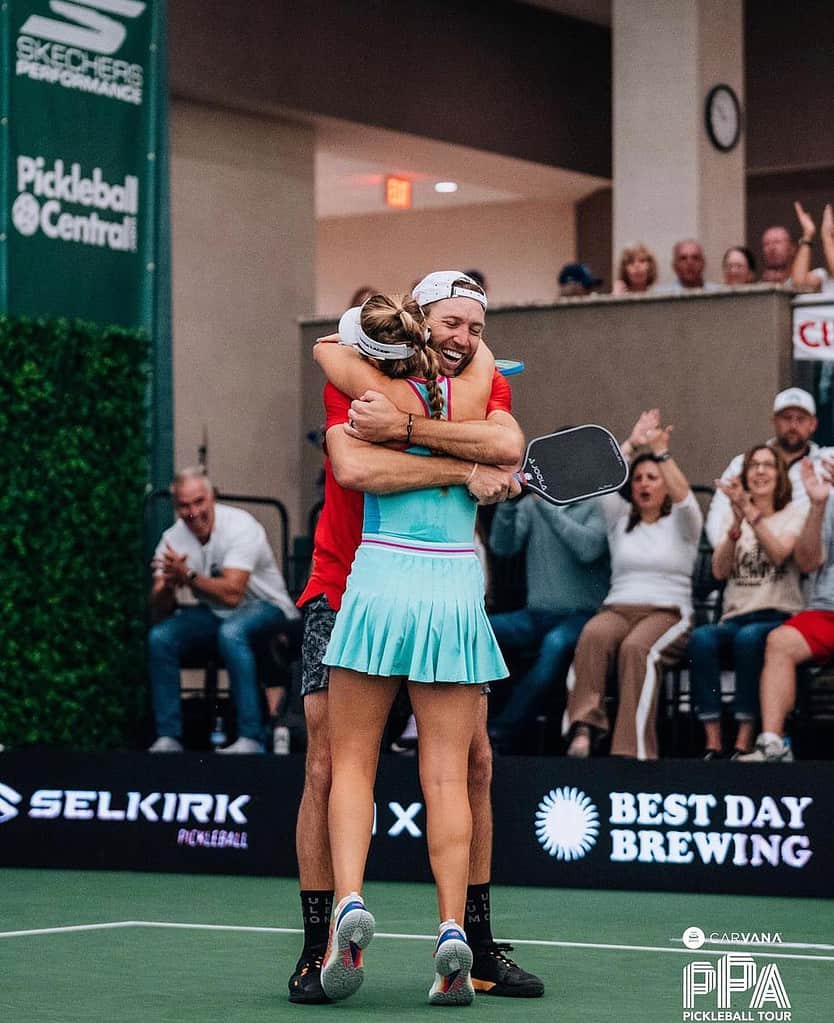 Jack Sock made a remarkable professional pickleball debut with the Professional Pickleball Association (PPA). Partnering with 16-year-old world No. 1 Anna Leigh Waters, they dominated the competition at the PPA North Carolina Open. Despite being seeded No. 6, Sock and Waters showed their determination by rallying from behind in the semifinals and eventually winning the mixed doubles title.
In the championship match, after losing the opening game, Sock and Waters displayed their exceptional skills and teamwork, securing an impressive 3-11, 11-2, 11-3 victory against Riley Newman and Allyce Jones.
Sock's outstanding athleticism was on full display throughout the tournament, as he took on some of the best pickleball players in the world. His partnership with Waters proved to be unbeatable, leaving spectators in awe of their performance.
One of the most memorable moments of their debut came in the quarterfinals, where they faced off against Anna Bright & James Ignatowich, the third seed. Sock and Waters completely shut down their opponents' offense, winning comfortably with scores of 11-5, 11-3. This victory was accompanied by entertaining trash-talk exchanges, adding to the excitement of the match.
The Rise of Pickleball
Pickleball, a sport that blends elements of tennis, badminton, and ping-pong, has been on a remarkable rise over the past few years. Originally invented in the mid-1960s as a family pastime, pickleball has evolved into a widely recognized and increasingly popular sport.
The sport's appeal lies in its accessibility and inclusivity, allowing players of all ages and skill levels to participate. The smaller court size compared to tennis and the slower-moving ball make it easier for beginners to pick up, contributing to the sport's growing popularity.
Moreover, the social aspect of pickleball has helped fuel its rise. The sport fosters a sense of community, with many players appreciating the opportunity to meet new people and build relationships on and off the court.
With professional tennis stars like Jack Sock making the switch, pickleball is gaining greater recognition and legitimacy in the world of professional sports. As the sport continues to grow, we can expect to see more professional athletes and enthusiasts alike flocking to pickleball courts around the world.
Key Matches and Memorable Moments In Sock's Tennis Career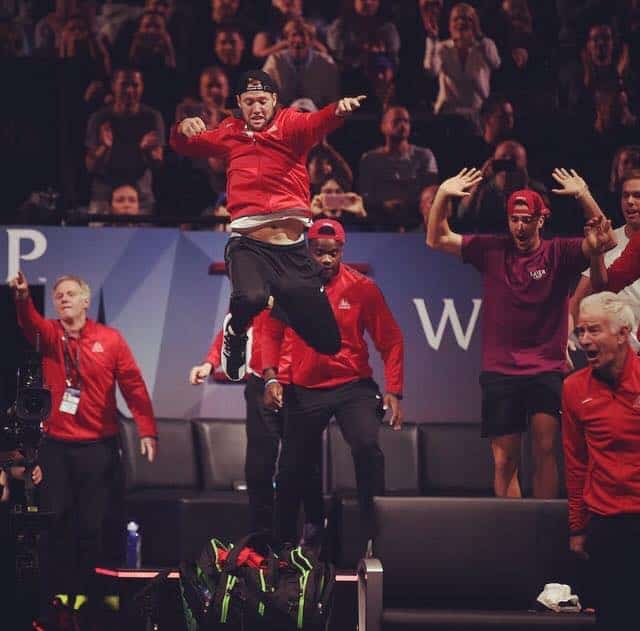 Jack Sock's tennis career has been marked by several unforgettable matches and moments that truly capture his amazing skill and resilience. One match that stands out is his incredible victory in the 2017 Paris Masters against Filip Krajinović. Sock showed incredible determination in this match, coming back from being a set down to defeat his opponent and claim the title. This win not only secured him a spot in the ATP World Tour Finals but also marked his first and only Masters 1000 title.
Another unforgettable moment took place during the 2018 BNP Paribas Open, where Sock and John Isner triumphed over the world's number one doubles pair, Bob and Mike Bryan. Their teamwork and strategy were simply outstanding, proving that Sock is truly exceptional when it comes to doubles play.
Sock's performances at the Laver Cup, especially his matches in 2018, also deserve a special mention. His victory alongside Kevin Anderson against Roger Federer and Novak Djokovic in the men's doubles showcased his exceptional ability to create opportunities and come out on top even in high-pressure situations.
As Sock transitions to professional pickleball, these memorable matches and moments are a testament to his competitive spirit, unwavering determination, and strategic gameplay. These qualities will undoubtedly continue to shape his approach in this new sports arena.
Potential Reasons for Sock's Switch to Pickleball
Several factors could have influenced Jack Sock's decision to transition to professional pickleball. The notable rise in the sport's popularity presents a promising opportunity for athletes to diversify their careers and reach out to a new fan base. The lower physical demands of pickleball, as compared to tennis, offer a sustainable alternative for athletes who wish to prolong their professional sporting careers without significant risk of overuse injuries.
In addition to these sport-specific factors, personal motivations may have played a role. Sock's acclaimed doubles experience in tennis could have drawn him to pickleball, a sport that primarily emphasizes doubles play. This shift allows him to leverage his existing skills and expertise in a new sporting environment.
Moreover, the mental and emotional challenges associated with the rigorous competitive landscape of tennis might have encouraged Sock's move to pickleball. The relative novelty of the sport, combined with its positive community spirit and the potential for a refreshing change of pace, could provide a much-needed respite from the high-pressure environment of professional tennis.
Finally, while Sock has not explicitly outlined his reasons for the switch, it may also be a strategic decision to establish a foothold in an emerging sport that's rapidly gaining recognition. As a top-notch athlete, Sock's participation in professional pickleball not only grants him a new avenue of competition but also potentially sets him up as a pioneering figure in this burgeoning field.
Conclusion
In conclusion, the journey of Jack Sock to pro pickleball is becomming more common for tennis players.
Sock's remarkable success in his pickleball debut indicates that his prowess on the tennis court translates well into this new pro pickleball world. His journey is a testament to the flexibility and adaptability that athletes often possess. As the sport of pickleball continues to grow and evolve, we can look forward to seeing more of Sock's strategic gameplay and fierce competitive spirit.
Regardless of the reasons for his switch, Sock's transition to pickleball underscores the sport's rising popularity and underscores its potential to become a significant fixture in the world of professional sports. Exciting times are indeed ahead for both Jack Sock and the sport of pickleball.