It's absolutely incredible to think that just a little over 2 years ago, someone could have picked up a pickleball paddle for the first time and now be among the world's top professional players.
And that's exactly the path that Christian Alshon has taken!
He decided to leave behind an extraordinary college tennis career to passionately pursue pickleball while still in school.
In this blog post, we're going to dive into the life of Christian Alshon and his journey to pickleball success.
Let's get started.
Early Life and Background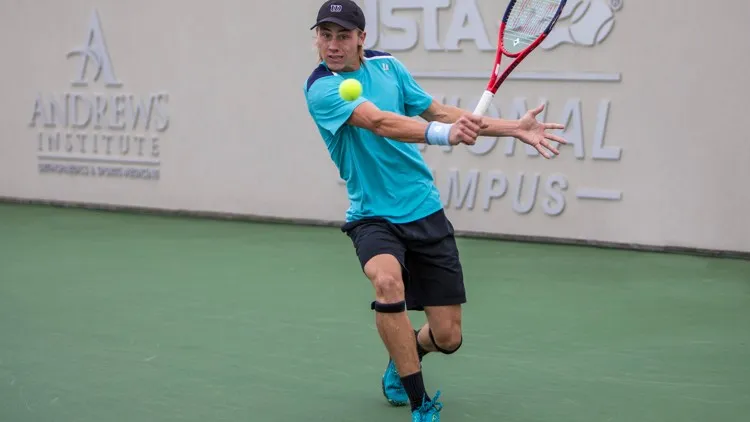 Christian Alshon grew up in Boca Raton, Florida, where he developed a passion for tennis. As a top-ranked junior player, he held the distinction of being the number one player in both the sixteen and eighteen age categories in the country.
Continuing his tennis journey, he initially joined the University of Virginia tennis team, only to face an unexpected setback as he was eventually kicked off the team.
Undeterred, he made a significant move to the University of Chicago, where he thrived and achieved remarkable success in his tennis career.
In his final season representing the University of Chicago, Christian displayed an exceptional performance, maintaining an undefeated record of 18 wins and 0 losses.
His outstanding contribution paved the way for the University of Chicago to secure the Division 3 championship title.
Transition To Pickleball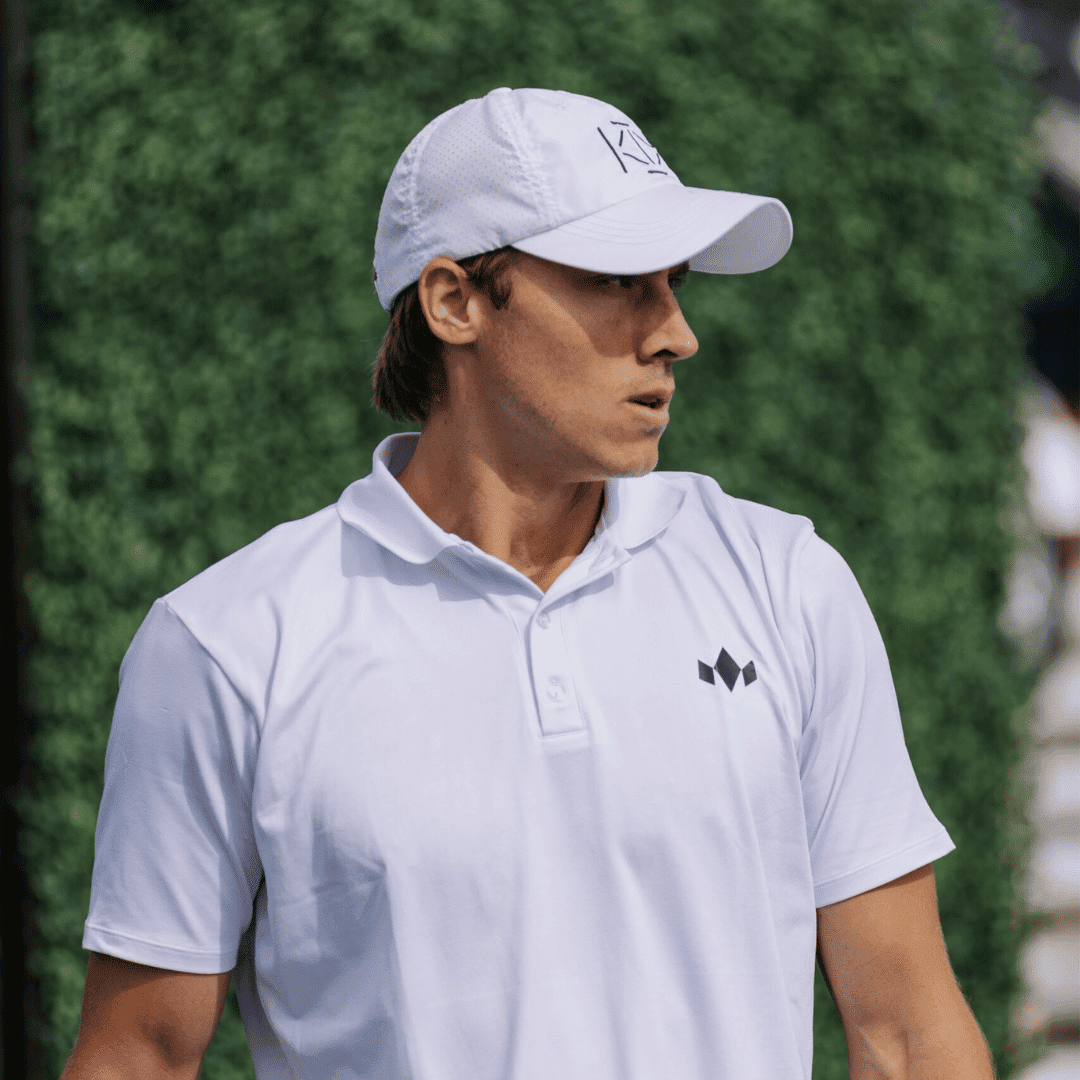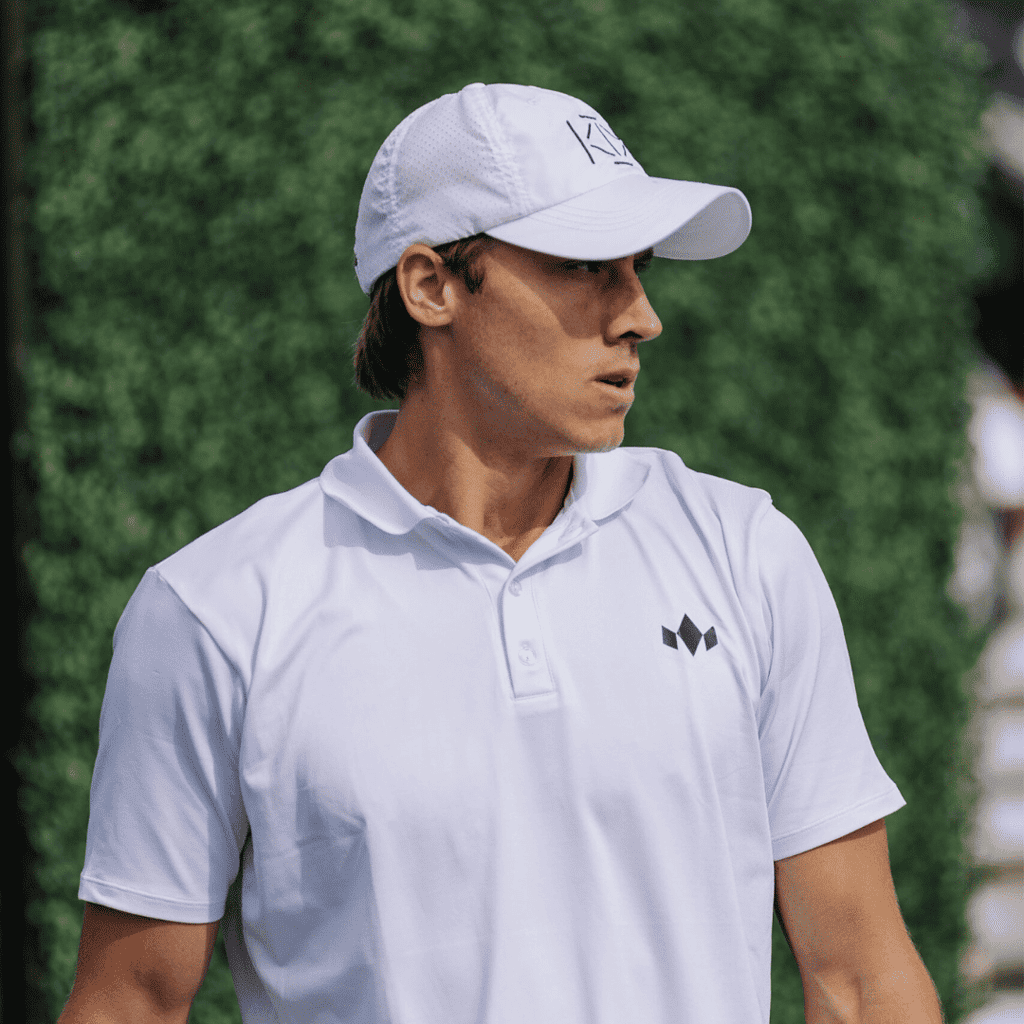 in June 2021, Just two weeks after capturing that championship for the University of Chicago, Christian Alshon was back home in Boca Raton, FL where he struck up a conversation with his neighbor Lee Waters. Lee is a professional pickleball player herself and also the mother of the Women's World number one pickleball player Anna Lee Waters.
Lee introduced Christian to pickleball and he quickly fell in love with the sport. He fell so in love with the sport that he decided to forgo his senior year of playing college tennis so he could compete around the country and pursue a professional pickleball career.
He returned to school to complete his senior year while also competing in professional pickleball tournaments on the PPA Tour on most weekends.
In no time, he established himself as one of the top players on the tour. He attributes his success in pickleball, achieved in a remarkably short span, to his background in tennis and his experience in competitive doubles tennis.
Career Highlights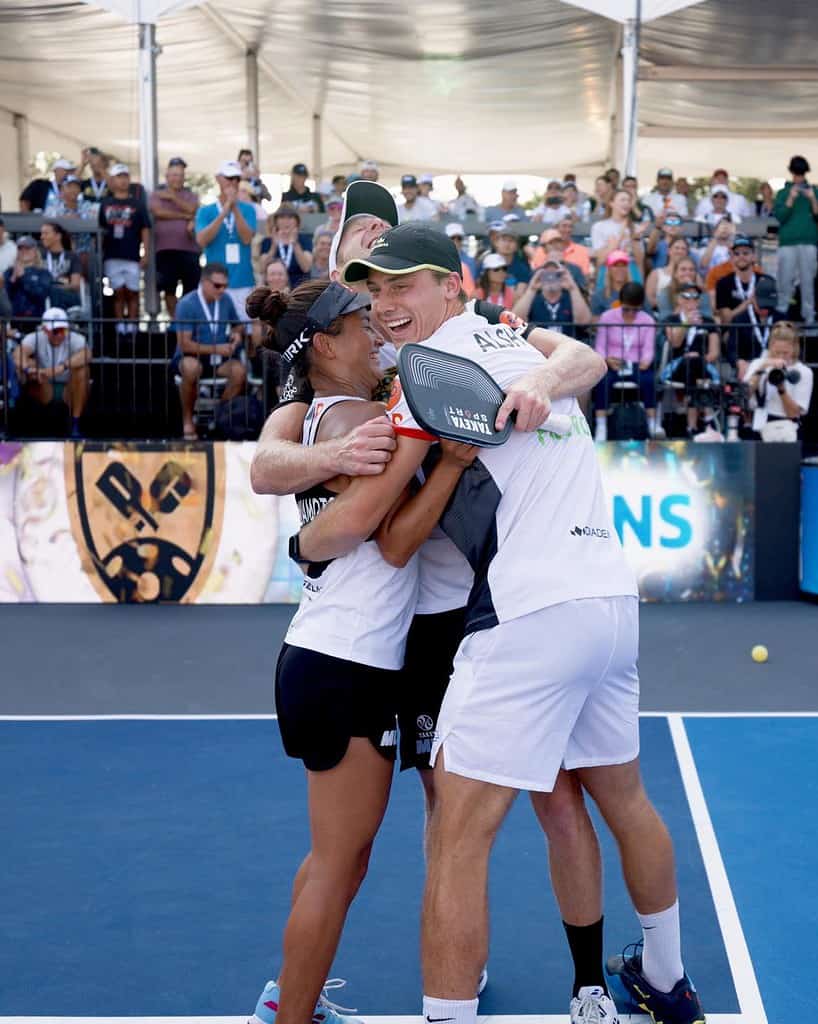 In 2023, Christian has made significant strides in his professional pickleball career. Competing on the PPA tour, he has proudly earned two bronze medals and one silver medal (losing to world number one Ben Johns) in the men's singles category. He also earned 2 bronze medals in men's doubles.
Christian has recently formed a partnership with Riley Newman in men's doubles who is a very experienced doubles player. This turned out to be a great partnership as the two earned a bronze medal in the 2023 Biofreeze USA Pickleball National Championships just recently!
Christian Alshon is known for his exceptional trick shots and his specialty lies in his ability to execute tweeners – hitting the ball backwards between his legs while running toward the Baseline. It's no wonder he has earned the moniker "tweenerking" on Instagram.
Christian is also gaining recognition for his ongoing rivalry with James Ignatowich. They have been acquainted for more than a decade since their time on the junior tennis tour. While they have competed against each other and know each other well, they do not consider themselves friends.
Interestingly, they have even trained together in pickleball. James Ignatowicz, known for his outgoing nature and for delivering exceptional post-match interviews and hasn't hesitated to take jabs at Christian.
Paddle of Choice: Diadem Warrior Edge 18K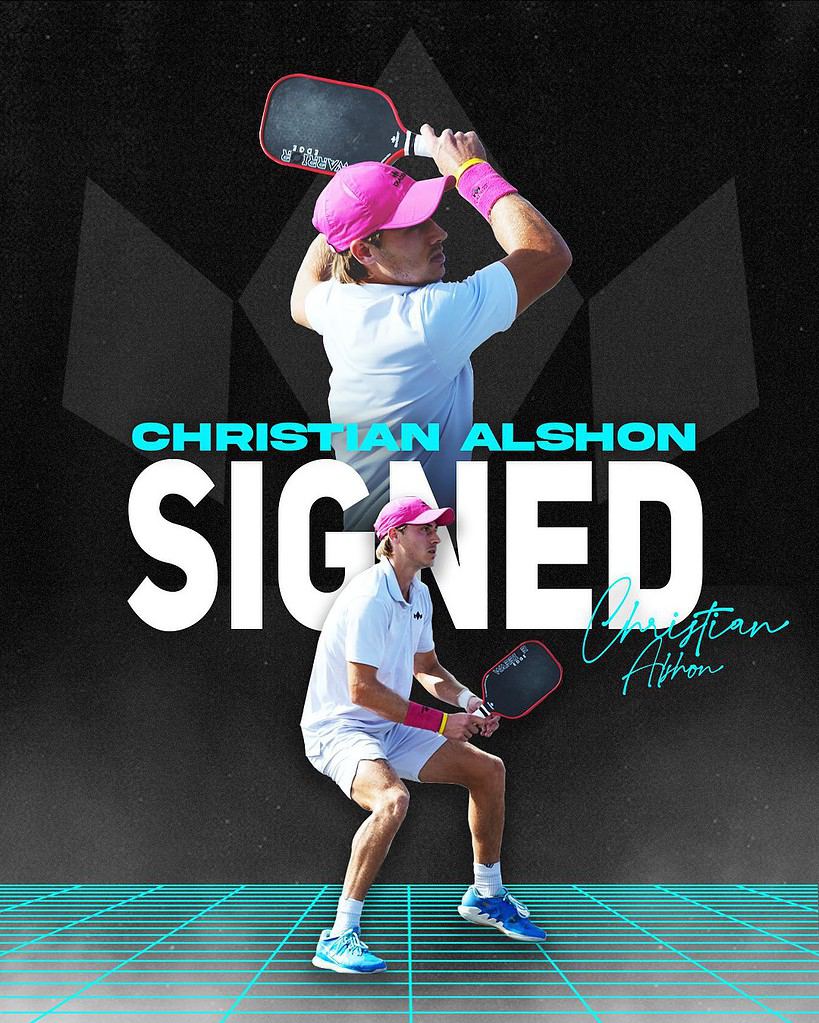 Christian's paddle of choice is the eye-catching Diadem Warrior Edge 18K. This paddle immediately stands out due to its 3D 18K Carbon Fiber face material, which is super cool.
Crafted with Triaxial carbon fiber, the hitting surface gives you great spin and durability. It's surrounded with the Edge Shield Pro edge guard for added confidence. The 3D 18K surface give great spin while remaining lightweight at just 8 ounces.
Beneath it, a 16mm thick honeycomb polymer core provides a good size sweet spot, dampened sound, and great performance.
It has a compact 5″ handle so you can make quick reloads near the kitchen line. This paddle is the perfect match for Christian's high-speed game on the pickleball court.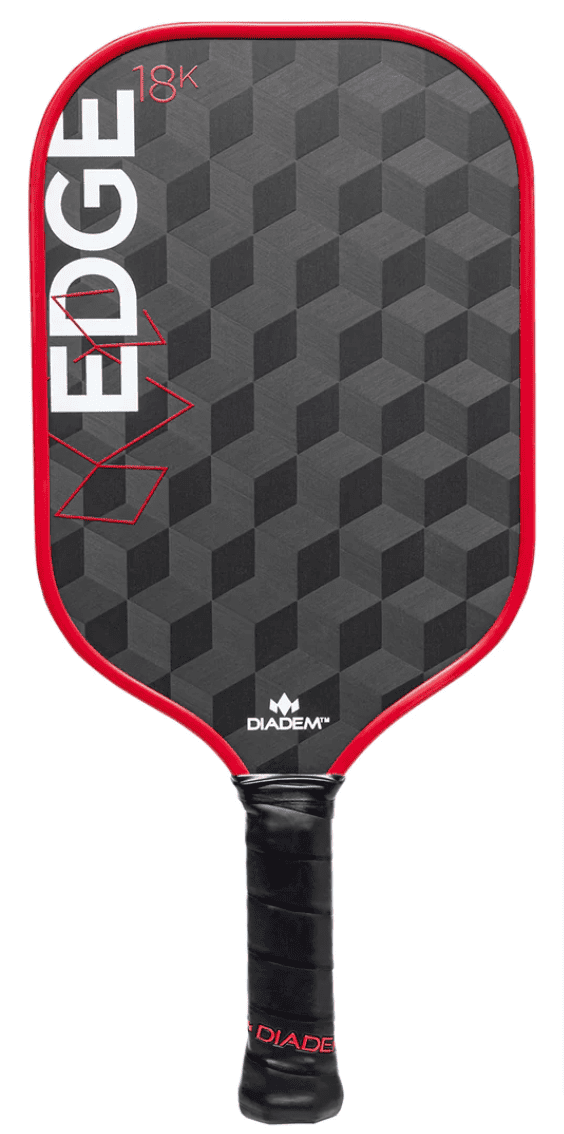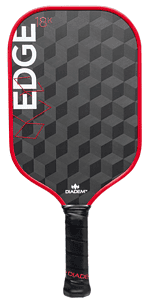 Where Can You Watch Christian Alshon Play?
Christian can be found competing in PPA tour events held across the country.
Besides his individual pursuits, he also showcases his skills as a valuable member of the DC pickleball team in the MLP (Major League Pickleball). The format of the MLP is super fun and I highly encourage you to watch!
Future Prospects
The future is undeniably promising for Alshon. The remarkable level of success he has already achieved in such a short time since picking up the pickleball paddles is truly awe-inspiring. While his tennis background undoubtedly contributes to his prowess, transitioning from tennis to pickleball can be a challenge for many.
Achieving success on the pickleball court doesn't come as a surprise to him; he puts in tremendous effort and continuously hones his skills while familiarizing himself with the nuances of the game. It's only a matter of time before he ascends to the top of the rankings, where his talent rightfully belongs.
Conclusion
In conclusion, I am extremely enthusiastic about Christian's future prospects. Although his competitive nature occasionally leads him to push others in the wrong direction on the court, he is definitely someone to keep an eye on. With youth on his side, his pickleball journey holds great promise for age and experience to shape a bright future.