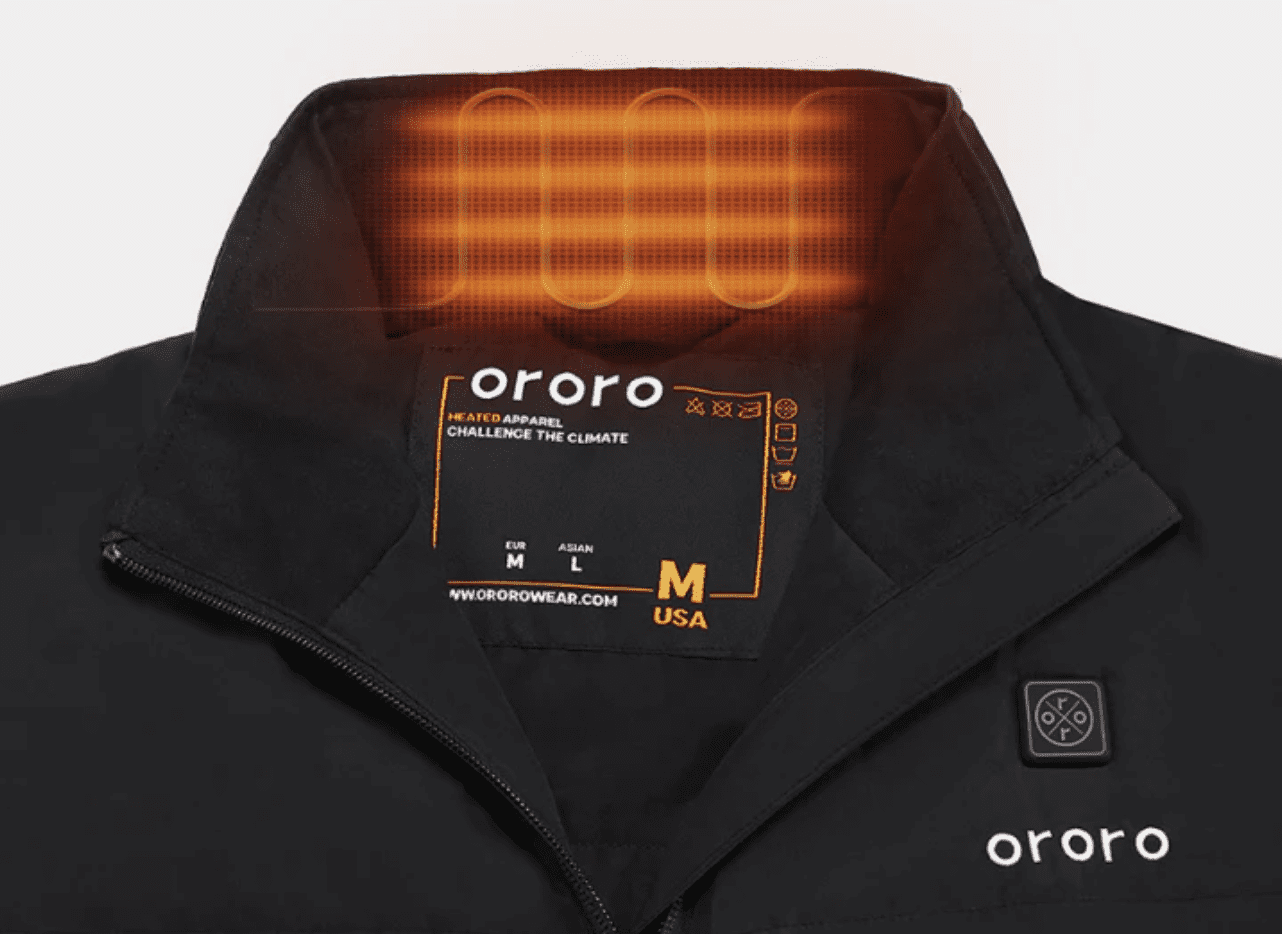 On those chilly mornings, golfers face a common problem: how to stay warm on the course without sacrificing their swing. The solution may lie in the Ororo Heated Golf Vest, a new product designed to keep you warm during those chilly rounds.
In this review, we'll take a closer look at the features and benefits of this heated vest, and see why it is one of the best-heated vests on the market. Whether you're a seasoned pro or just starting out, read on to see if the Ororo Heated Golf Vest is right for you.
We are reader supported and as such may make a small commission at no expense to you by purchasing thru our links and we appreciate it!
What is the Ororo Heated Golf Vest?
Picture this: you're finally playing that dream round at Pebble Beach, surrounded by breathtaking views and fresh air. But suddenly, the temperature drops, and you start to shiver – not exactly ideal for your game and your $500 greens fee! That's where the Ororo Heated Golf Vest comes in.
This vest is designed with carbon fiber heating elements that provide targeted warmth to your core. And don't worry about getting caught in a bit of rain – it's water-resistant and lightweight, so you can wear it through any weather.
But what really sets this heated vest apart is its customizable heat settings. With just a press of a button, you can adjust the warmth level to fit your needs. Say goodbye to bulky layers and hello to comfort and flexibility on the course.
If you're a golfer who refuses to let cold weather get in the way of your game, the Ororo Heated Golf Vest is a must-have addition to your gear. Trust us – once you try it, you won't want to play without it!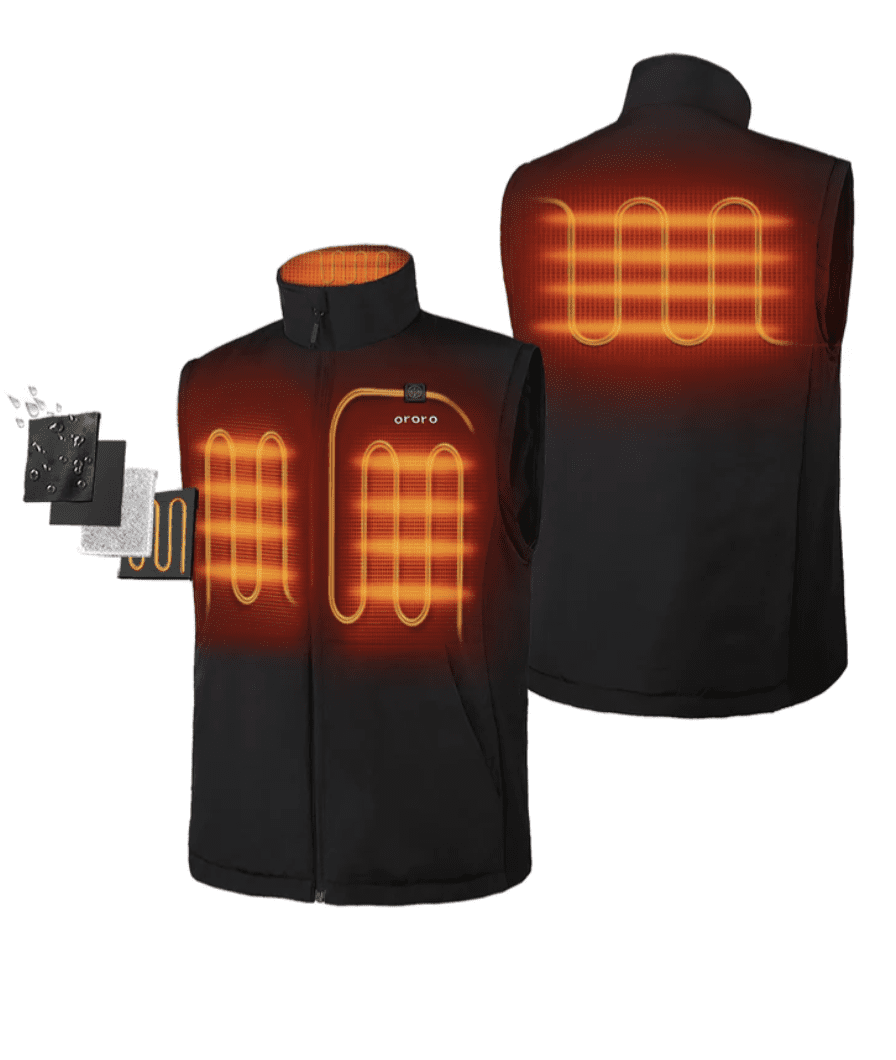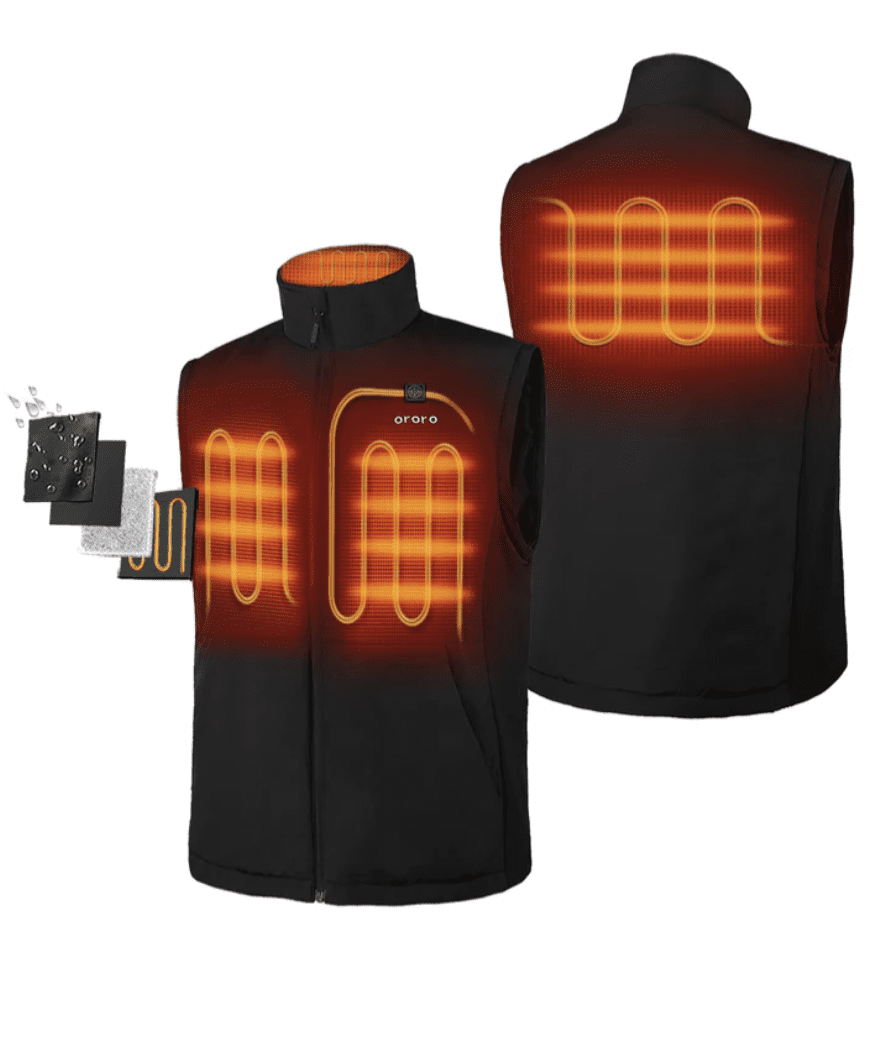 What Are The Main Features?
There are a lot of features to this vest that help you stay out on the course during cold weather. Here are some of its main features:
Design
This vest features carbon fiber heating elements that generate warmth throughout the vest, providing targeted heat to the core of your body. The heat settings can be adjusted with a simple press of a button, allowing golfers to customize their level of warmth based on their individual needs.
The Ororo Golf Vest is lightweight, water and wind resistant, making it easy to wear during a round of golf even in some slight rain. Plus the removable sleeves are awesome! Most heated vests do not offer this option.
Construction
This heated vest is water and wind-resistant so you will stay dry and comfortable on the course. The lightweight heated vest FELLEX® insulation technology takes the warmth-to-weight ratio to the next level, ensuring warmth without feeling weighed down. Plus, two invisible magnet buttons at the collar tips keep it open as temperatures rise, allowing for maximum ventilation. To top it off, stretch fabric is used on both sides of the vest to give you unrestricted mobility during your swing.
Heating Zones
It has 4 carbon fiber heating elements that generate heat across core body areas, including the left and right chest, collar, and upper back. With just a simple press of a button, you can adjust between three different heating settings (high, medium, low) to suit your needs. The 7.4V UL/CE-certified battery heats up quickly in seconds and provides up to 10 working hours of warmth (3 hrs on high heating setting, 6 hrs on medium, 10 hrs on low).
Plus, with a convenient USB port for charging smartphones and other mobile devices, you'll never be caught without power again! And our favorite…the dual pocket heating zones keep your hands warm as well.
Mini 5k Battery
The Mini 5k battery pack is 40% smaller and lighter than the standard battery. The standard battery seems like it will be going away as all new Ororo products seem to be coming with the 5k like this best does. It has nice rounded corners so it does not feel bulky or annoying while sitting in the battery pocket. Ororo heated vests work up to 10 hours to keep you warm all day long.


Guarantee
Pretty solid guarantee on this with a 3-year limited warranty on the heating element and a 1-year limited warranty on the battery. They also have free return shipping within the U.S. for any returns so it's definitely worth trying it out!
What's Included?
Heated Vest (with Removable Sleeves)
Lithium-Ion Battery (4800 mAh, 7.4V)
Battery Charger (Input Voltage: 100-240V)
User Manual
Why We Love The Ororo Heated Golf Vest
As an avid golfer, you understand how crazy the weather is and how it can disrupt your game. However, with a heated vest in your arsenal, you can stay on the course for longer. Here's what we love about this heated vest:
Versatility: Heated vests warm you without restricting your movement. This one is made with a 4-way stretch polyester shell, providing maximum freedom of movement for an easy swing. Plus, it has zip-on/off sleeves, so you can easily convert it into a jacket on those realy cold mornings.
Long-lasting warmth: This heated vest can provide warmth for over 10 hours on a single charge. This means you can play a full round of golf without worrying about getting cold. You can even play 36!
Stylish design: It's not only functional but also stylish. It comes in both men's and women's styles and is a sleek, modern lightweight heated vest that looks great on the course.
Machine Washable: We love that you can machine wash this vest even with the heating element design.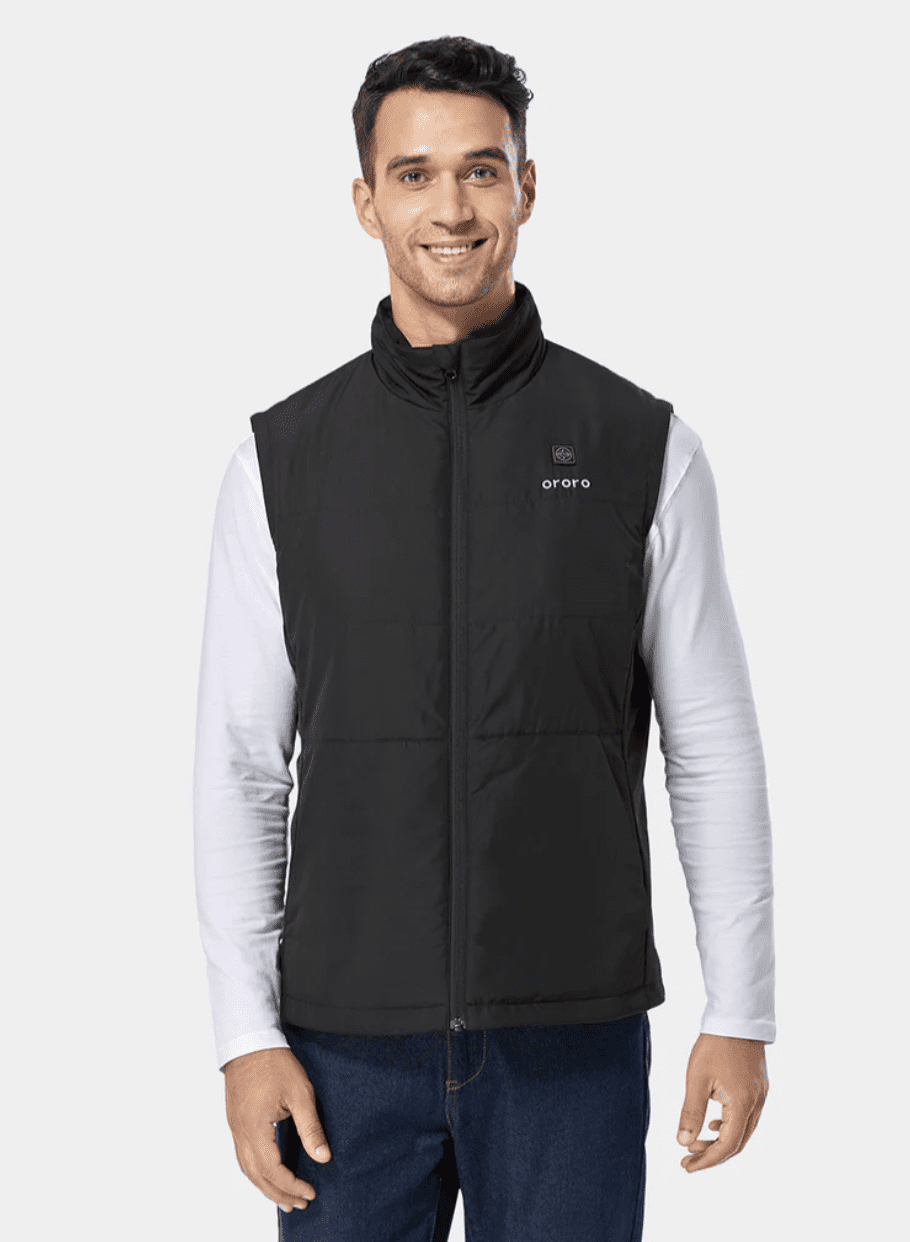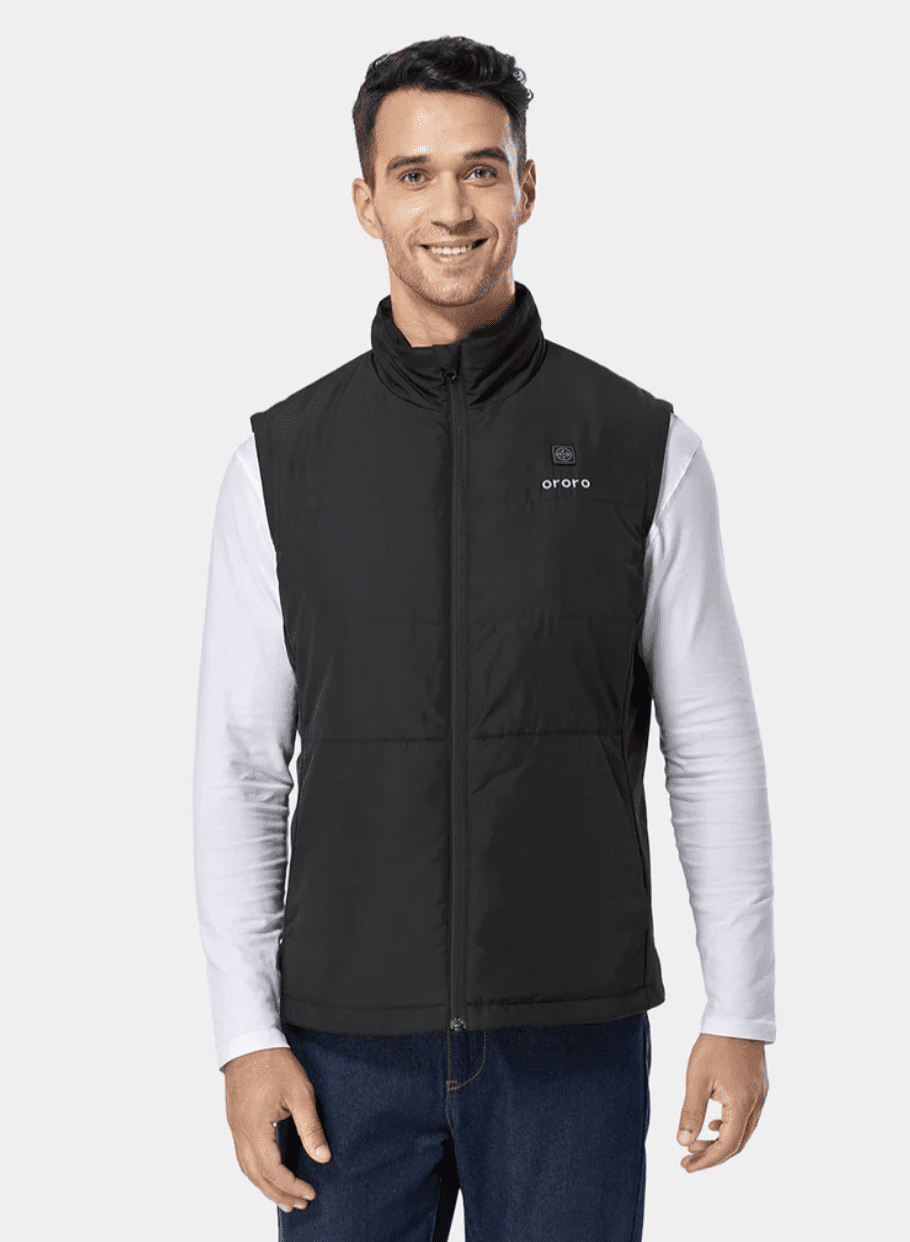 How Does The Carbon Fiber Heating Element Work?
The carbon fiber heating elements in the Ororo are made up of tiny fibers that conduct electricity. When an electric current is passed through these fibers, they heat up and produce warmth. The heating elements are strategically placed throughout the vest to provide targeted warmth to key areas of the body, such as the chest and back.
Are Heated Vests Safe?
Heated vests are absolutely safe to use. They're designed to provide a comfortable and consistent warmth for the wearer while also having built-in safety features that prevent overheating and maintain safe temperature ranges. The Ororo Heated Golf Vest meets all relevant safety standards set by organizations such as the Consumer Product Safety Commission (CPSC) and Underwriters Laboratories (UL).
However, it's crucial to follow proper usage instructions and take precautions when using any product with electrical components. This includes fully charging the battery pack before use, avoiding exposing the battery pack to water or moisture, and storing the vest and battery pack in a cool, dry place when not in use.
Conclusion
If you're a golfer who's tired of being held back by the weather, the Ororo Golf Vest might just be your new best friend. With its sleek design and long-lasting warmth, this heated vest allows you to focus on your game instead of constantly checking the temperature.
But it's not just about function – the Ororo Golf Vest is stylish too, making it a great addition to any golfer's wardrobe. And with a 3-year limited warranty on heating elements and a 1-year limited warranty on batteries, you can trust that this vest is built to last.
So if you're looking for a way to stay warm and comfortable on the course no matter what Mother Nature throws your way, give the Ororo Golf Vest a try. You can see for yourself why it is the best-heated golf vest. Also, be sure to check out some of the other great heated apparel offered by Ororo.