Welcome to a new era in the world of professional pickleball.
For the first time, you can now bet on pickleball, America's fastest-growing sport.
Yes, pickleball betting is now allowed in 10 US States and one territory in Canada.
Amazing times for sure in Pickleball!


It's hard to believe the growth of this amazing sport has now led us from someone's backyard in Bainbridge Island, WA to the sportsbook. This is a very exciting time for the game of pickleball. FanDual is currently leading the charge along with the Professional Pickleball Tour.
In this blog post, we will share with you how to bet on pickleball. The process is fairly straightforward as long as you live in one of the 10 states.
Let's get started.
We are reader supported and as such may make a small commission at no expense to you by purchasing thru our links and we greatly appreciate that! More info here.
How to Bet On Pickleball?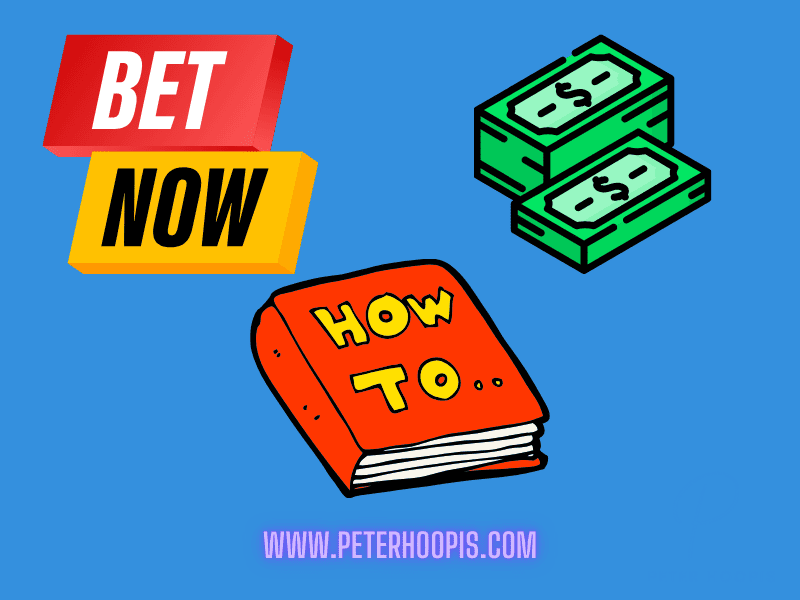 First, You Must Be In an Approved State
The way it stands now, if you want to bet on Pickleball, you need to be in one of the 10 US states or Canadian Territory. These include:
Colorado
Connecticut
Illinois
Louisiana
Maryland
Michigan
Oregon
Tennessee
Washington
Wyoming
Ontario (Canada)
As this revolutionary wave spreads, the PPA Tour anticipates that all major U.S. sportsbooks will get into the pickleball sports betting space in the near future, contingent on obtaining approval in other states.
Next, Create a FanDuel Account
Setting up your FanDuel account is pretty straightforward as well. We are sure others will be approved but for now, it's FanDuel.
Here is our step-by-step setup guide to set up a FanDuel Account:
Step 1: Go to FanDuel and select Sportsbook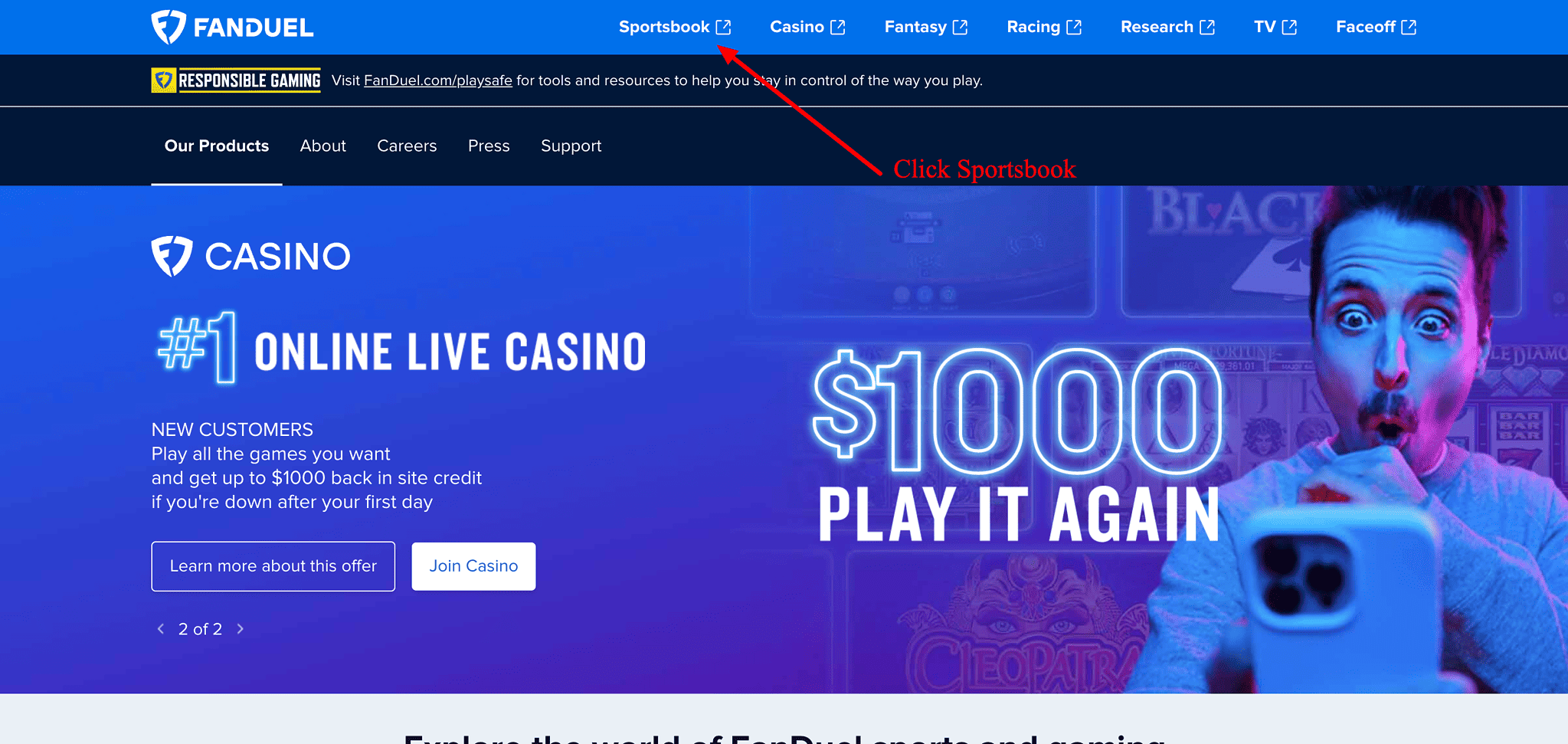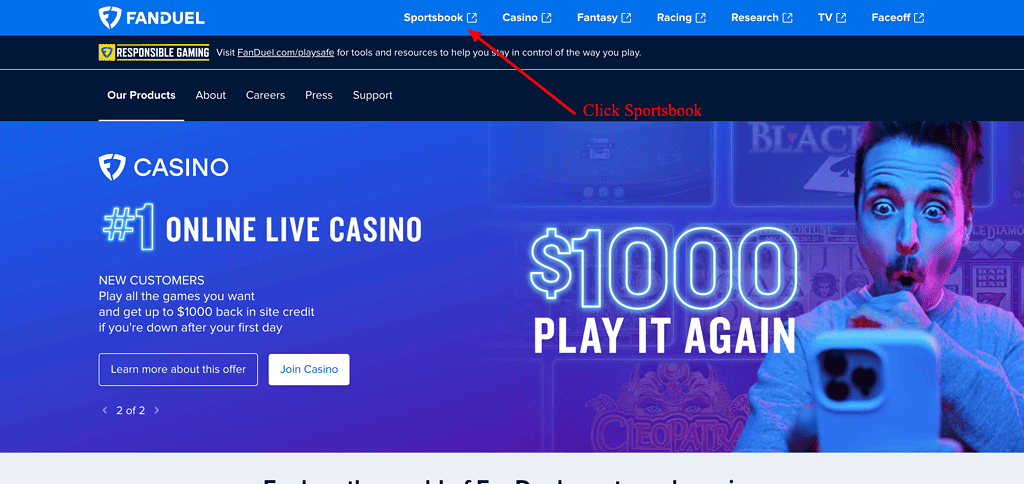 Step 2:Click Join Now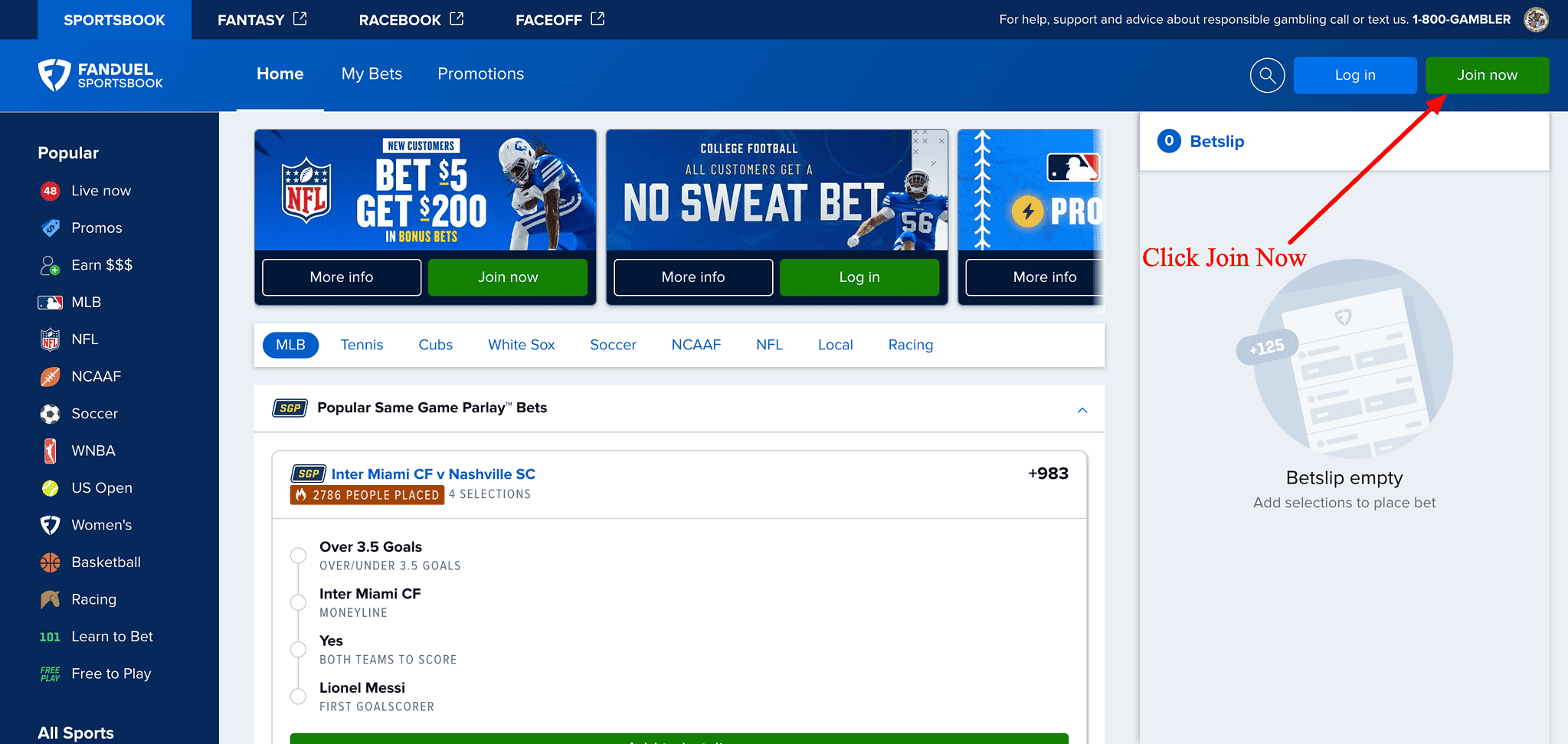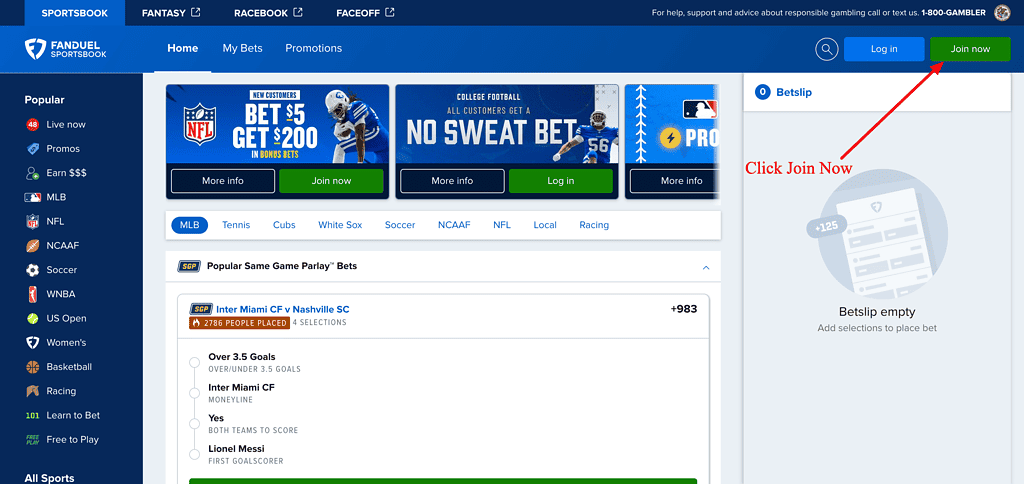 Step 3:Select Your State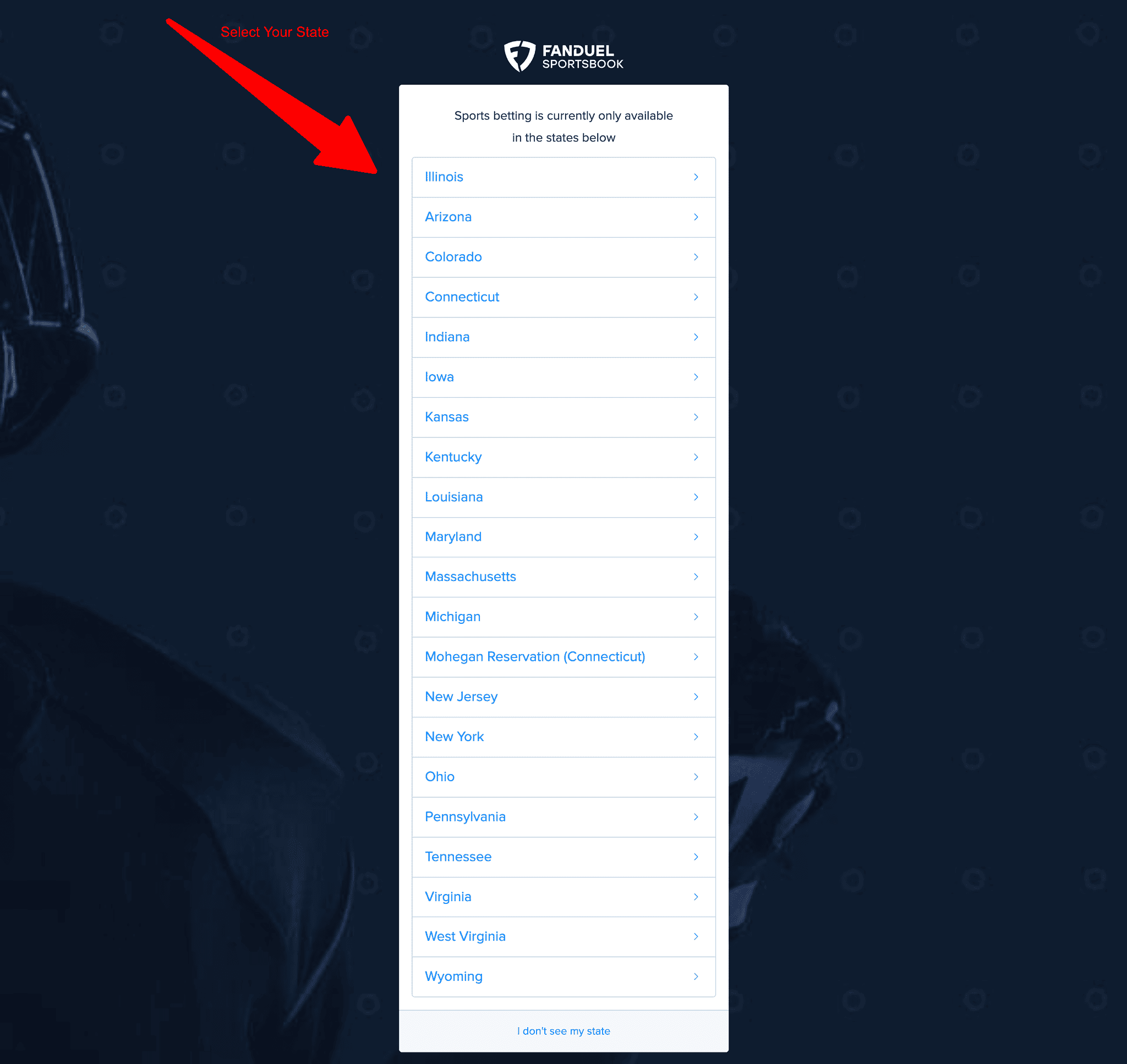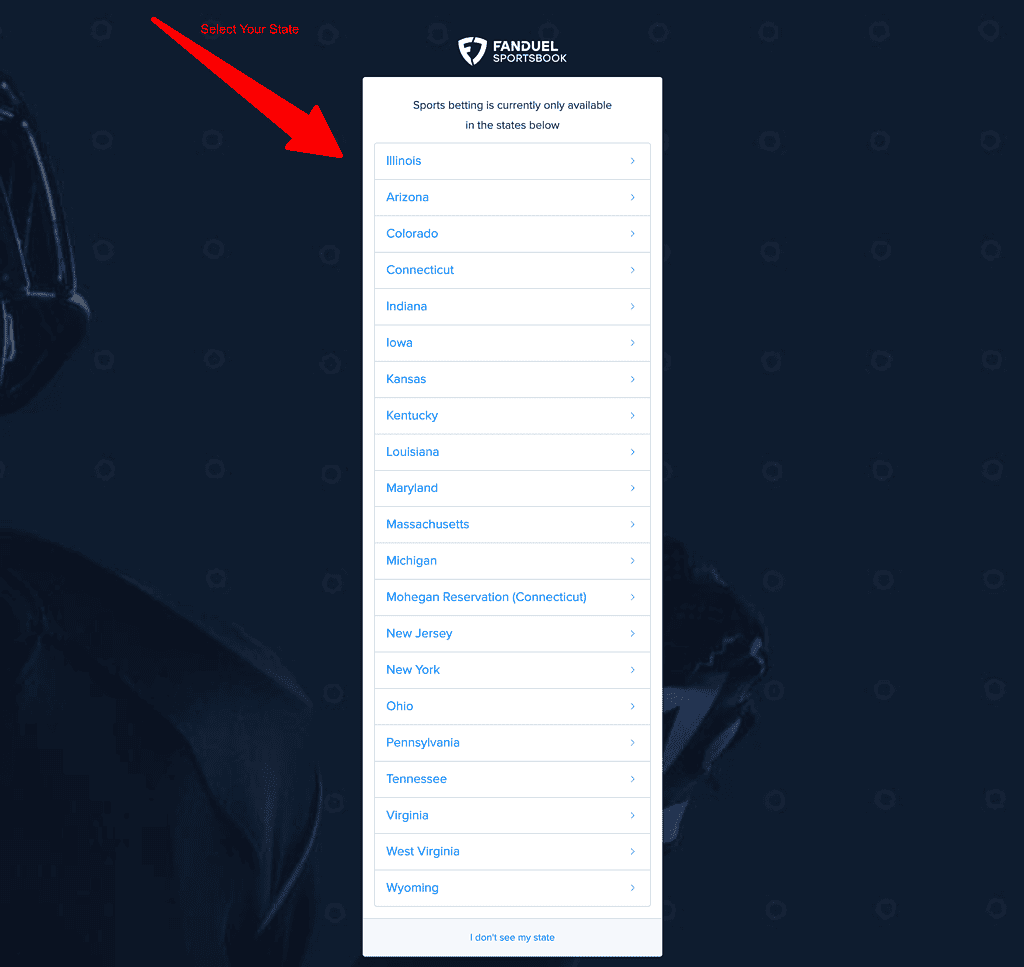 Step 4:Create Username and Password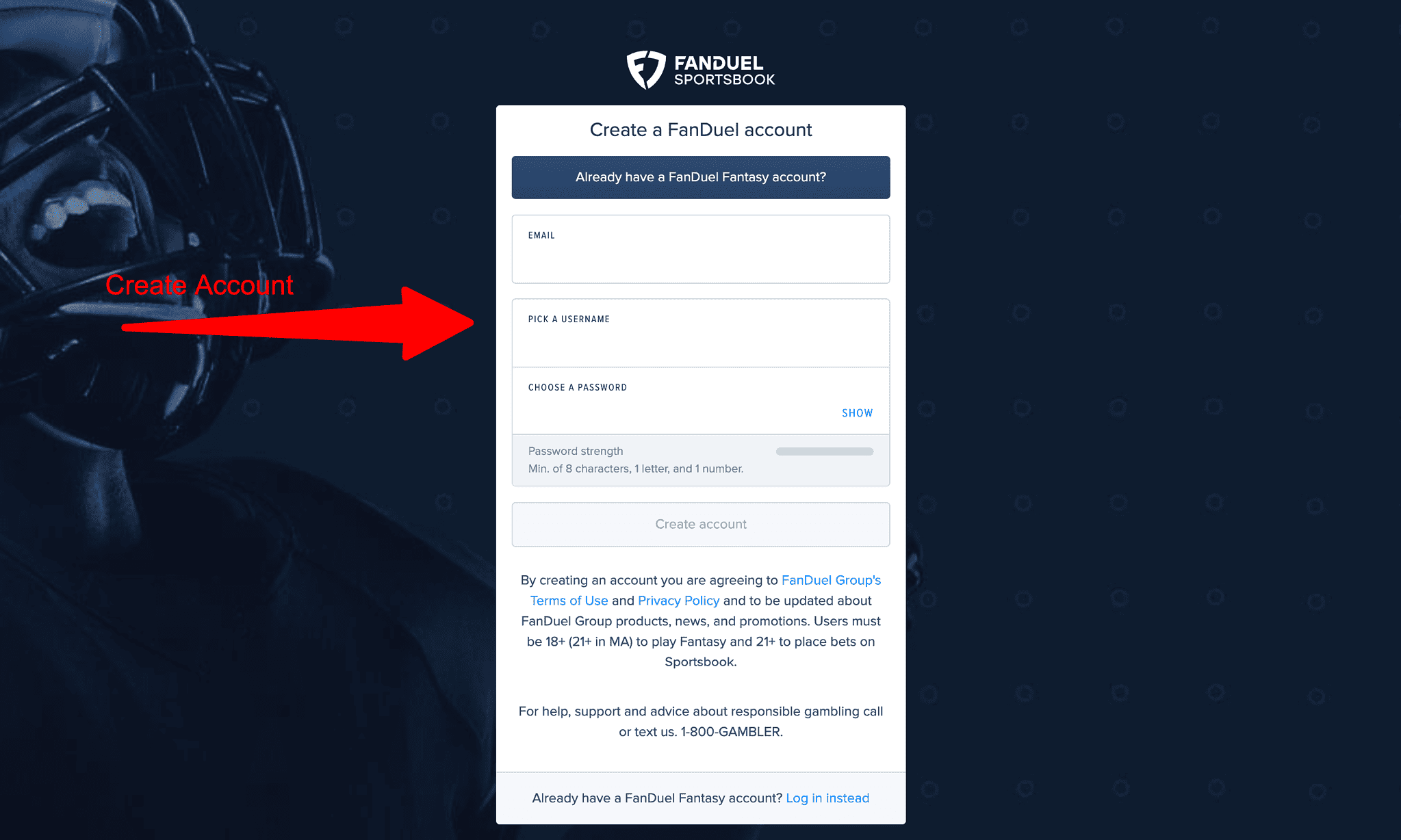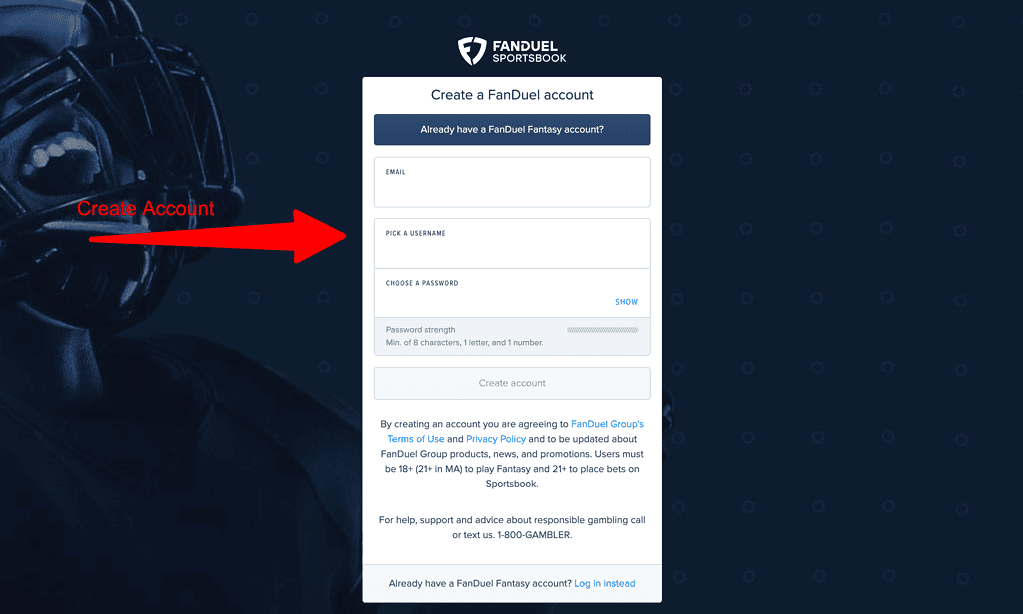 Step 5: Enter Legal Name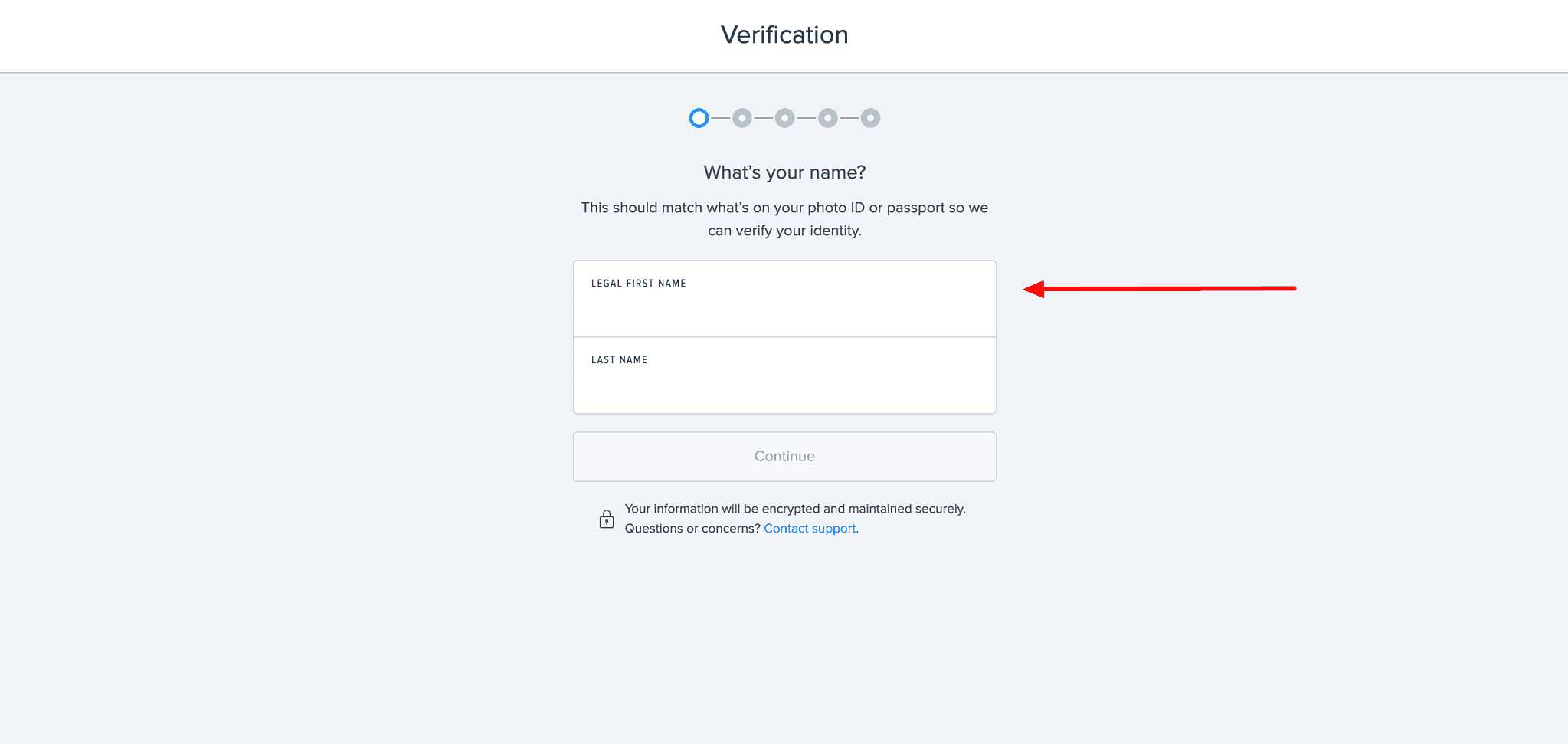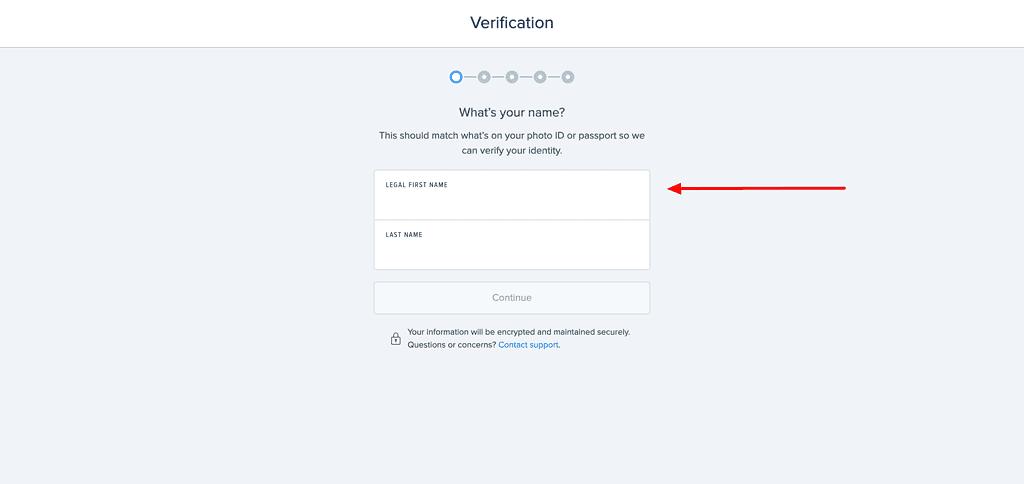 Step 6: Provide Date of Birth and Phone Number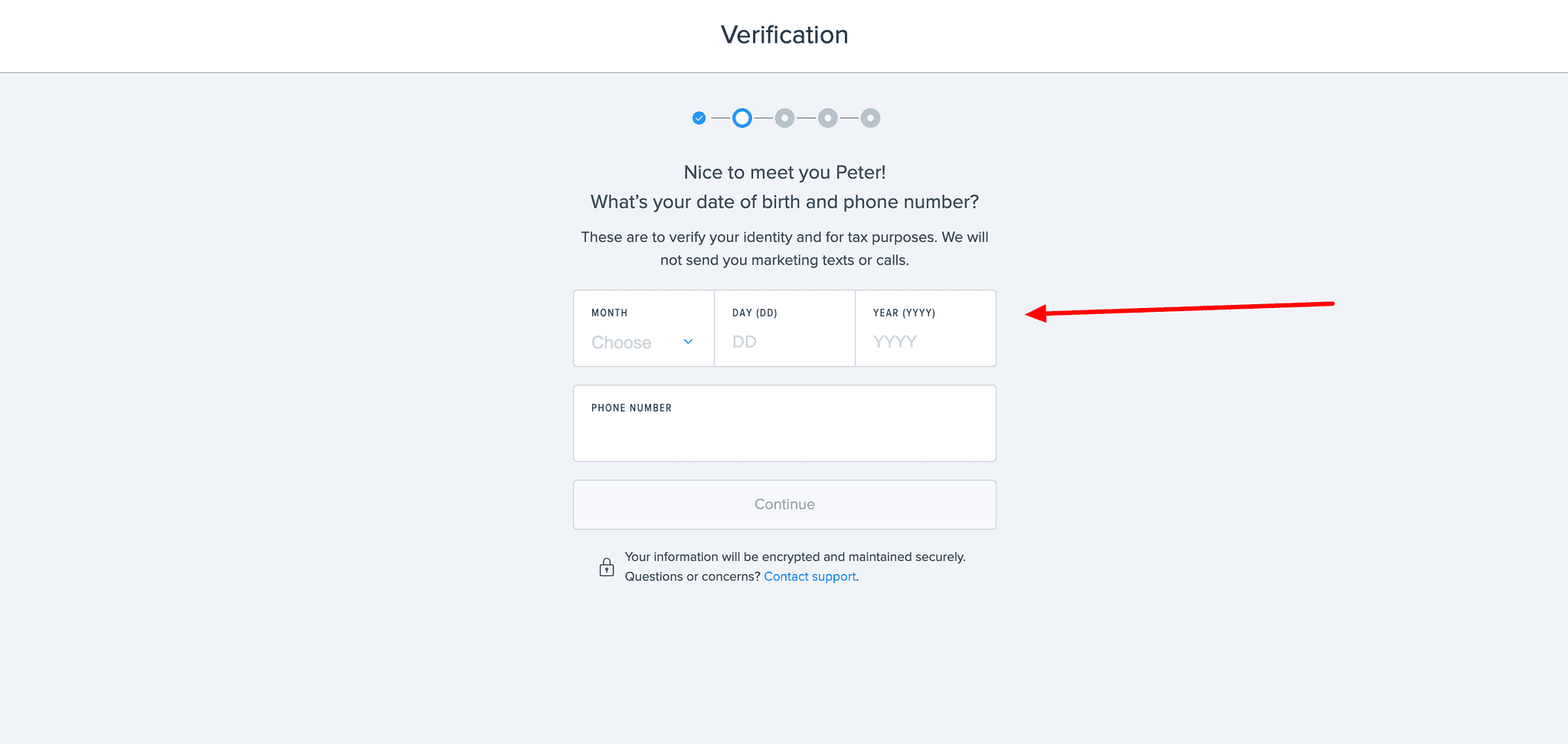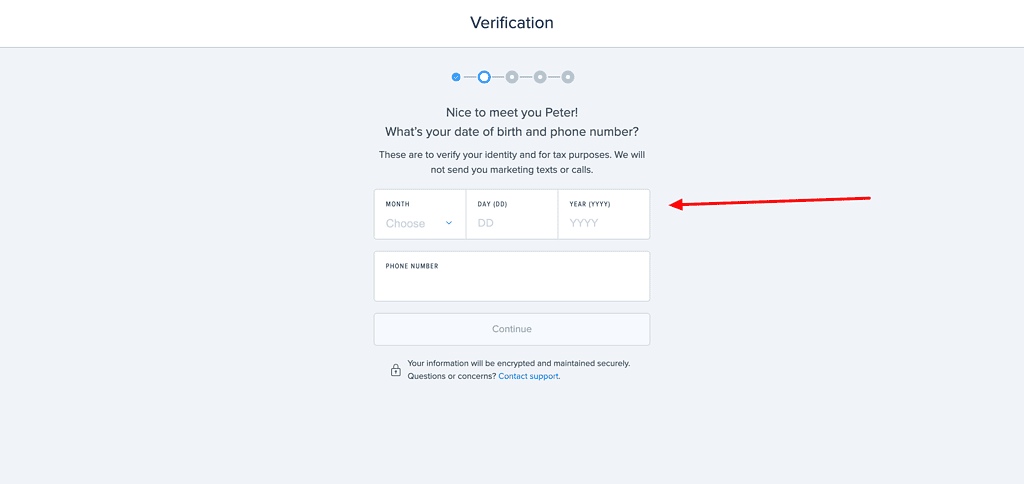 Step 7: Enter Home address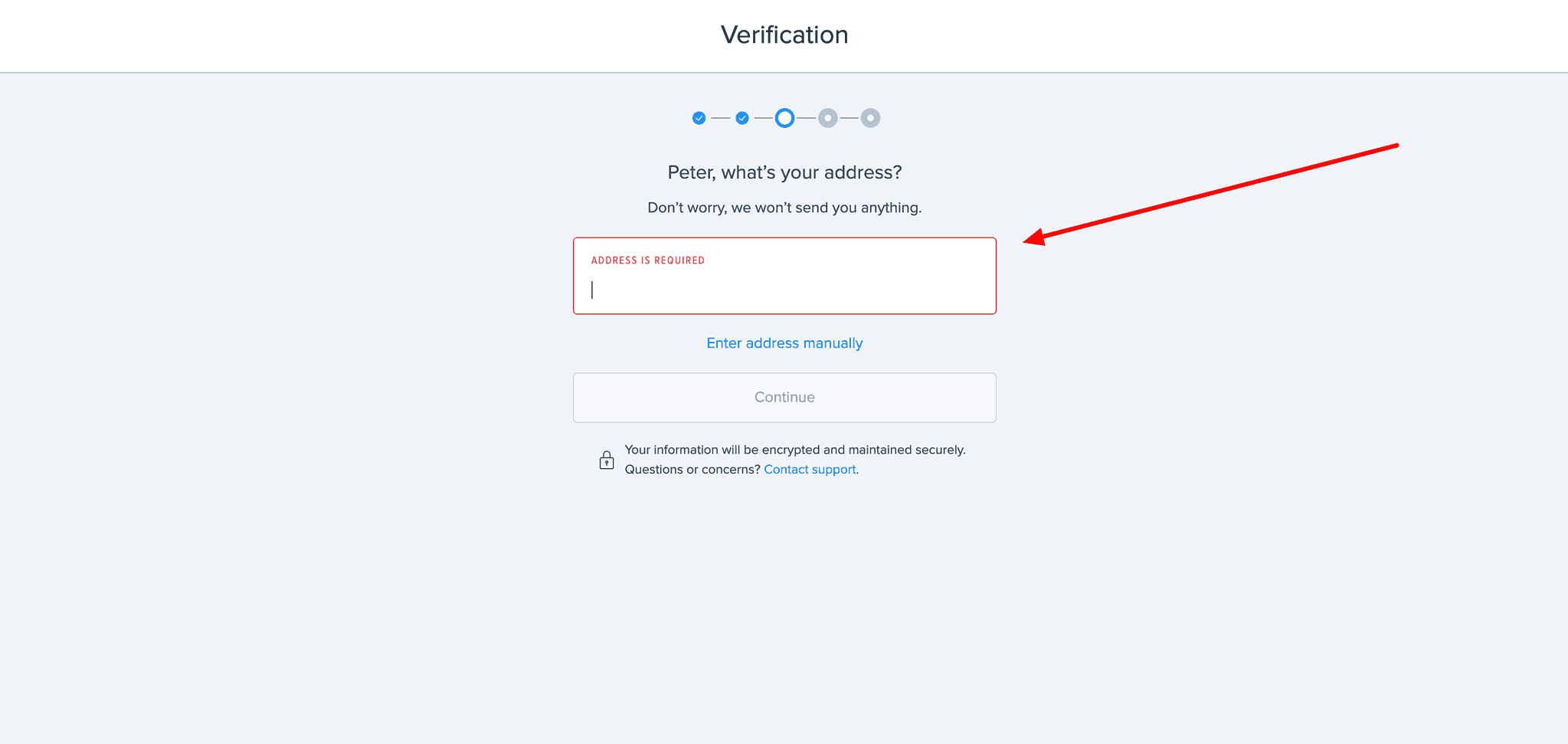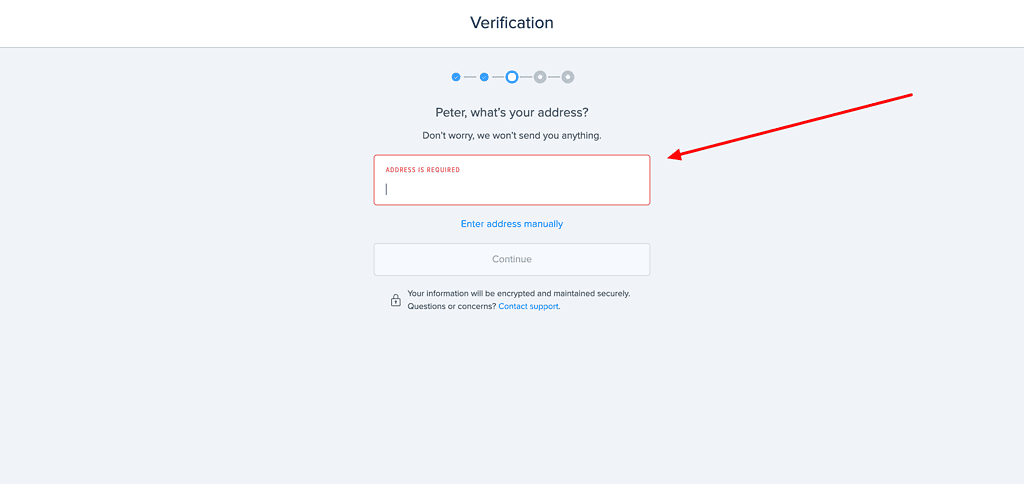 Step 8: Enter Last 4 of Social. We suggest keeping two factor authentication on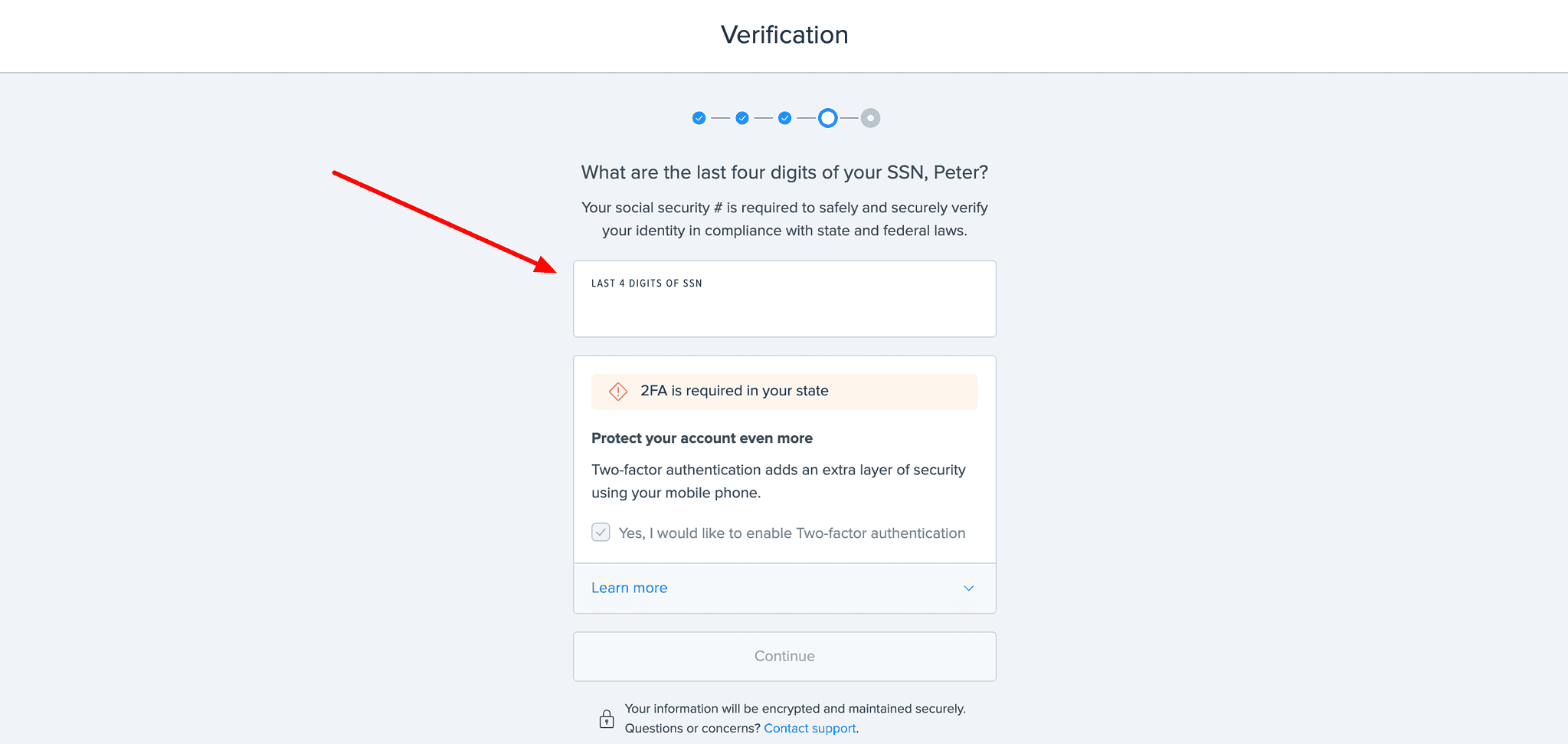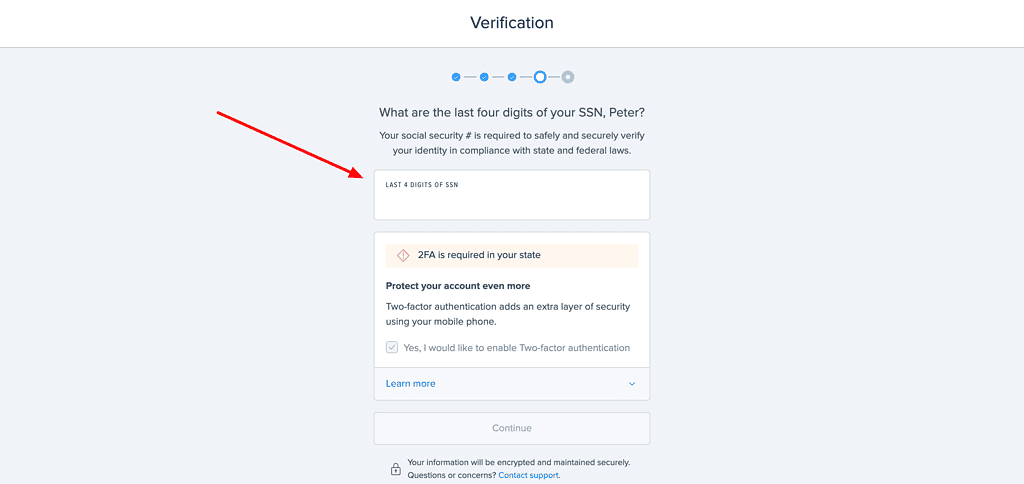 Step 9: Agree to the terms…if you agree 🙂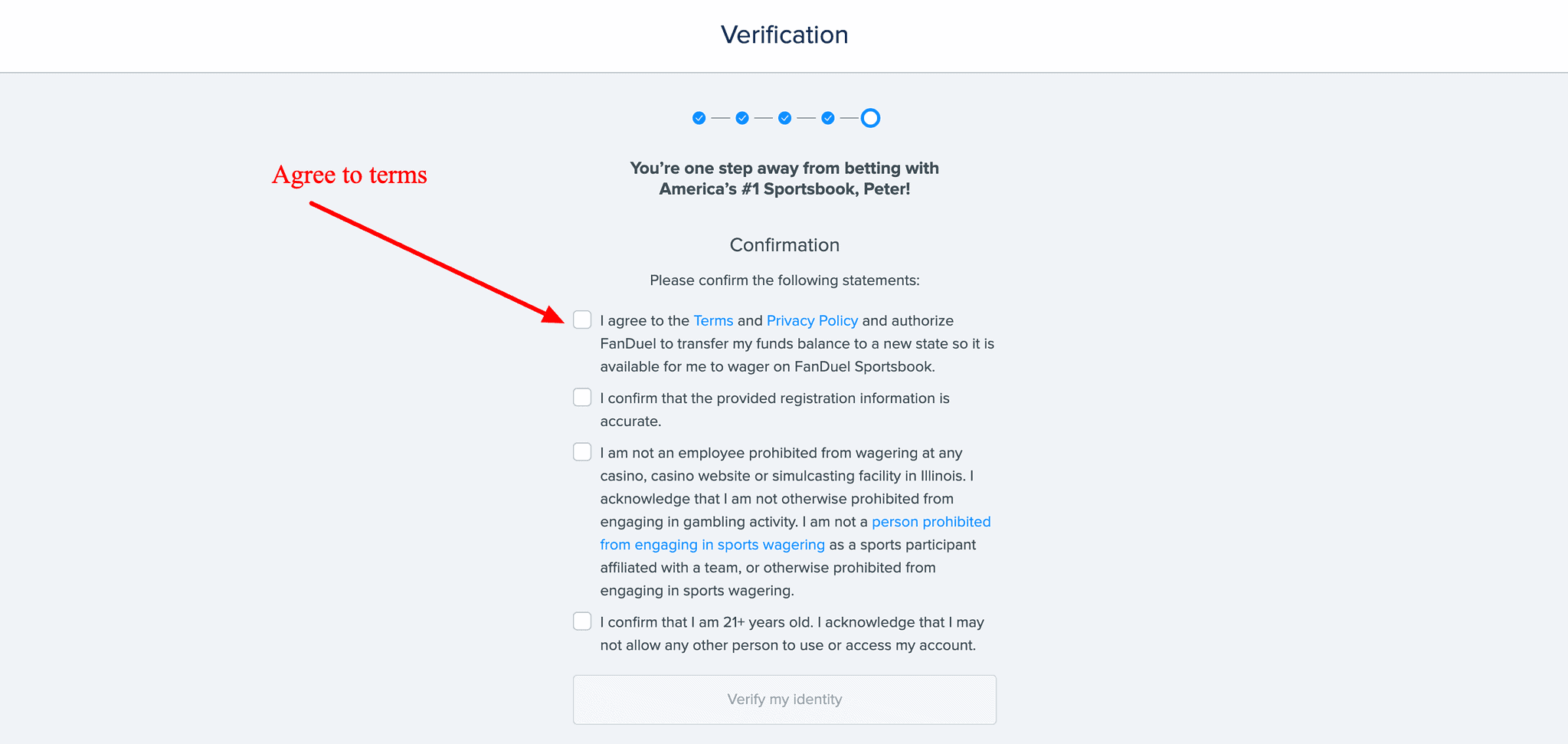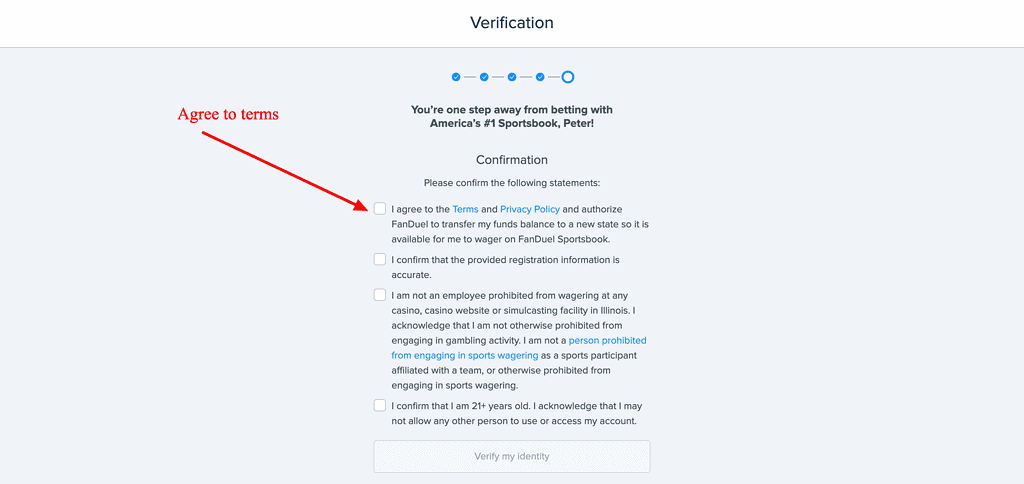 Step 10: Approved!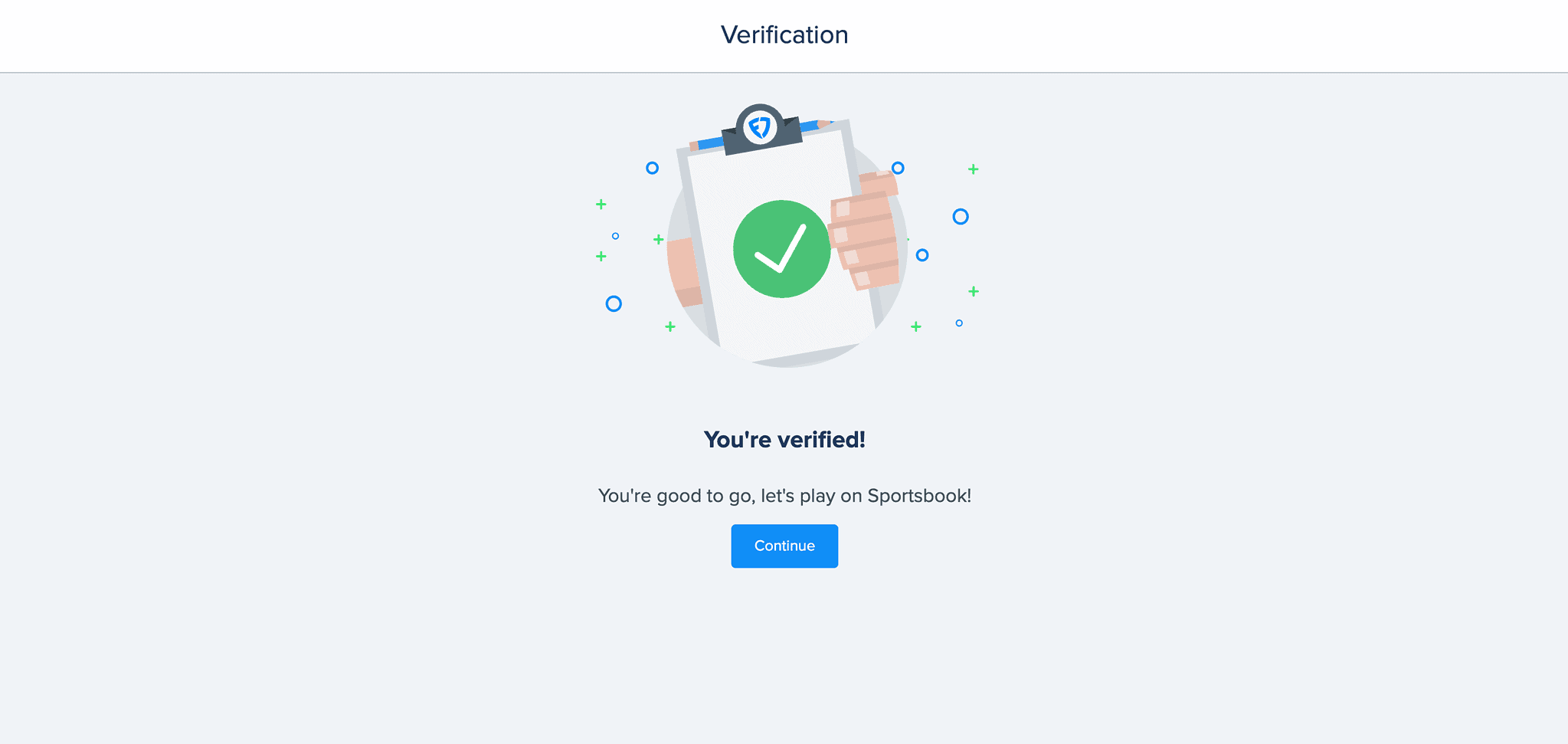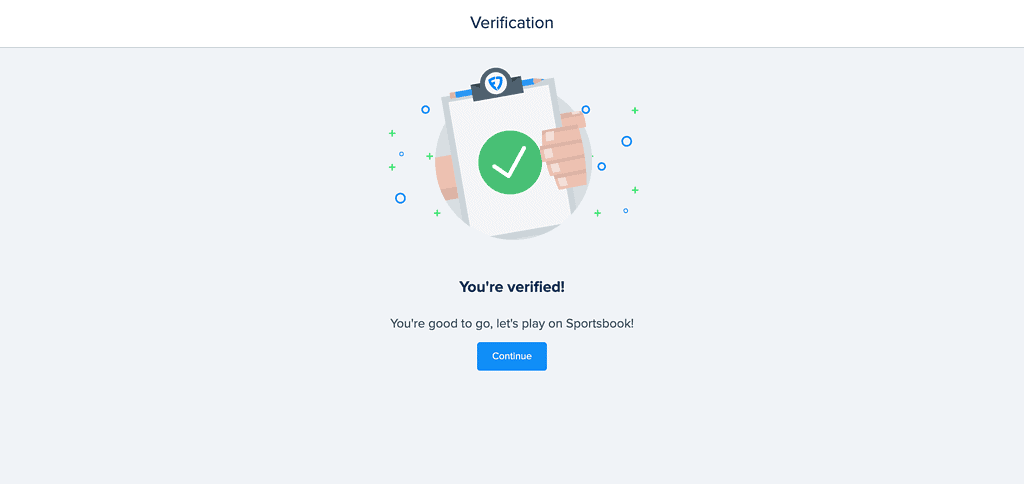 And just like that, you are ready to go! However, you may just need to verify your location. It is easy to do as well as I added the plug in.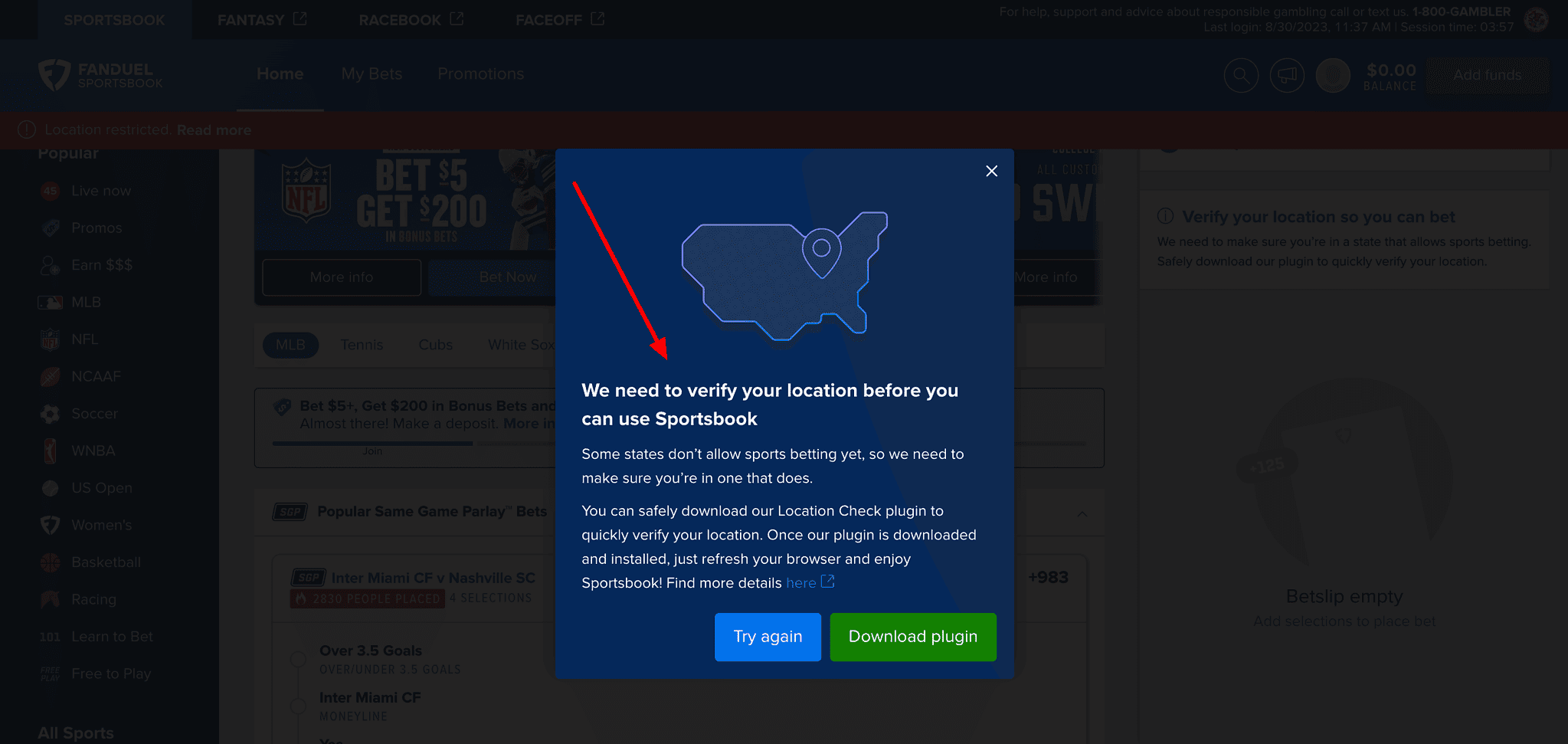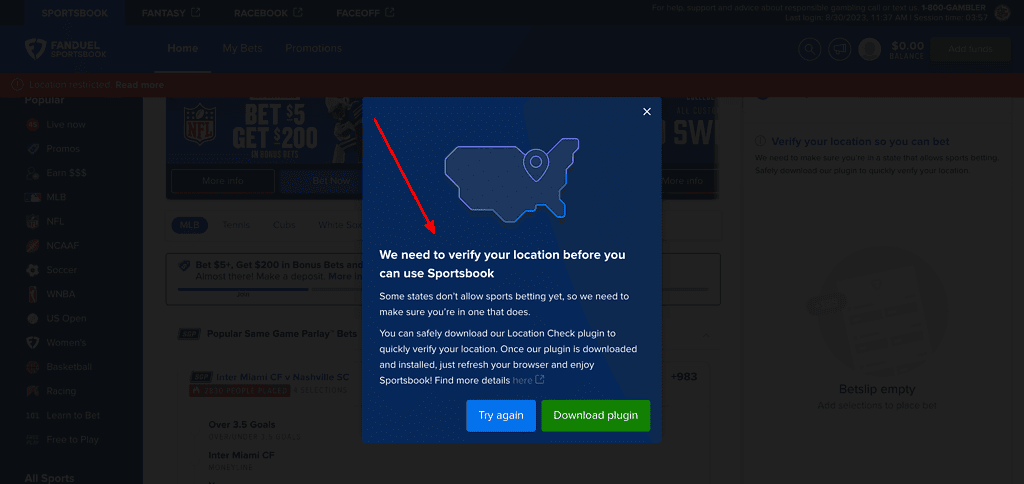 Remember, gambling should always be a fun and enjoyable experience, never a means to earn money. Always gamble responsibly. Set a budget, stick to it, and never chase your losses. If you, or anyone you know, start to show signs of a gambling problem, cease all betting activities and reach out to a professional for help. Stay safe, stay responsible, and enjoy your pickleball betting experience. As always, must be 21 or older to participate.
What Is Pickleball?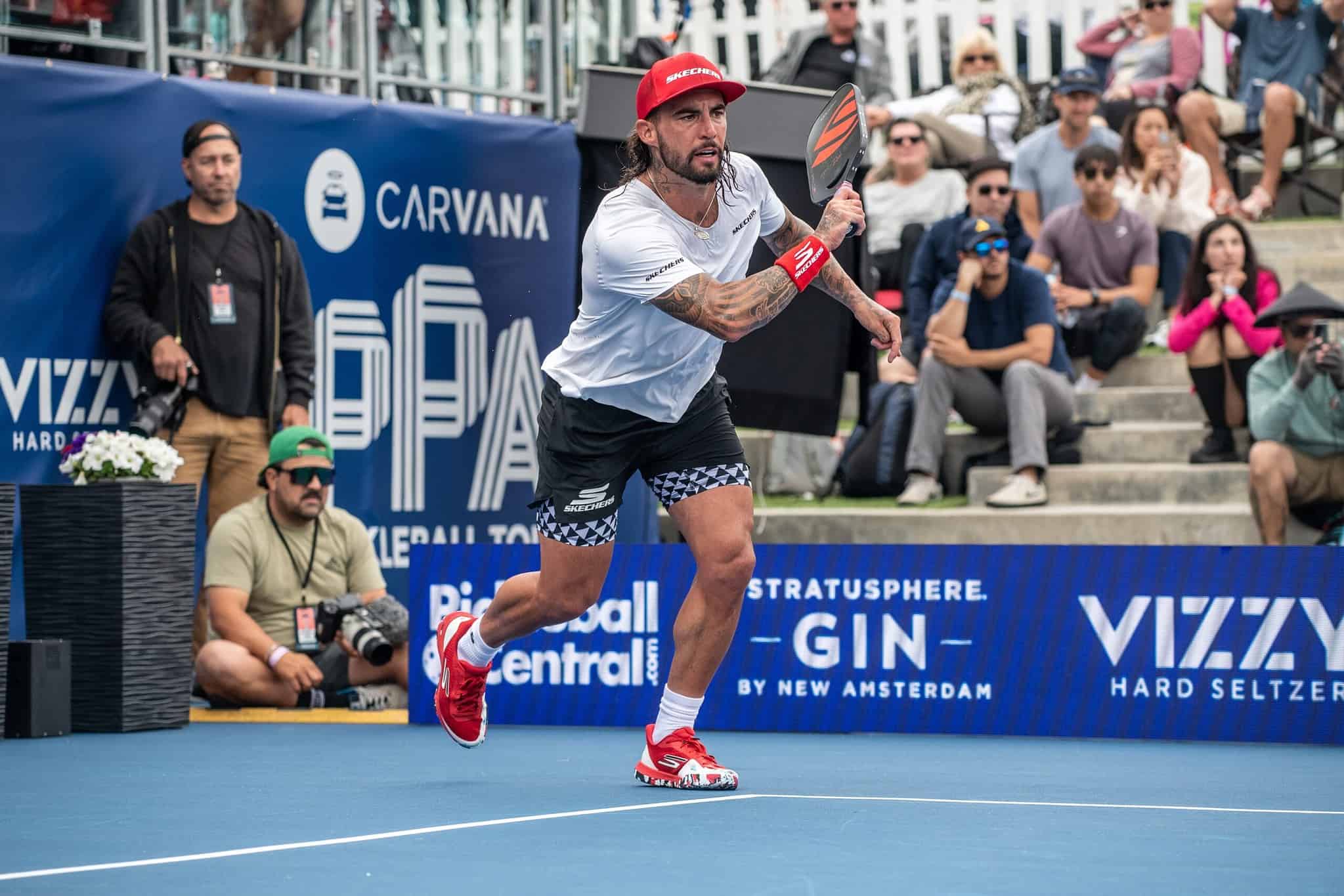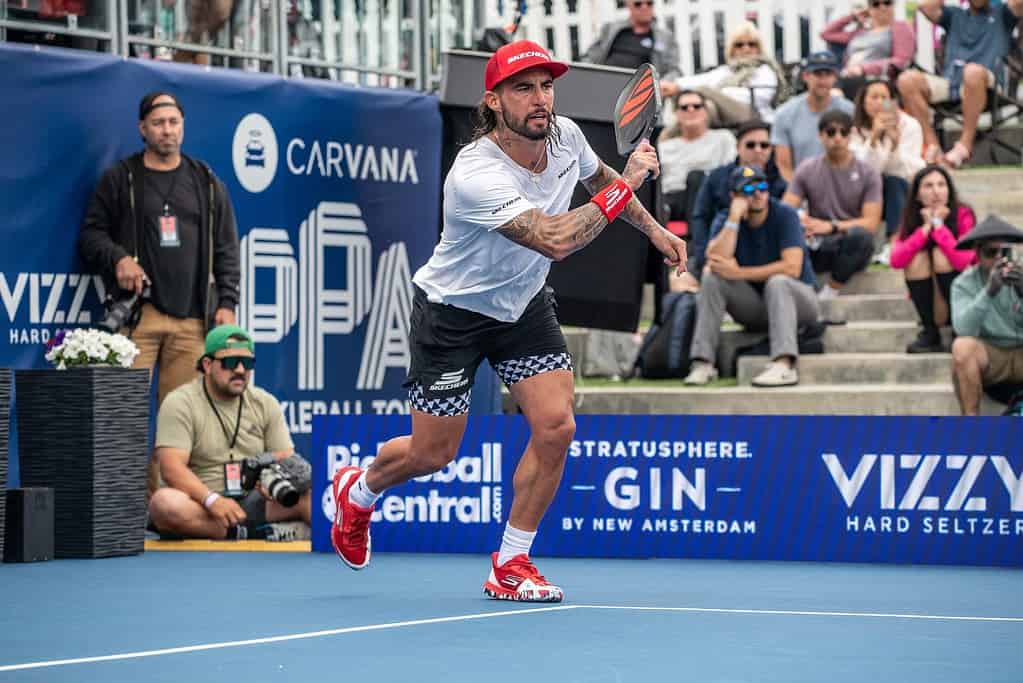 Pickleball is an awesome racket sport that combines elements of badminton, table tennis(ping pong), and tennis. It's played with solid paddles made of wood or composite materials, hitting a perforated polymer ball over a net – kind of like a whiffle ball.
This super fun game shares features of other racket sports. Pickleball courts have a layout that is similar to tennis courts, but with some fun modifications like the "kitchen".
Originally invented as a children's backyard pastime in the mid-1960s, pickleball quickly became a hit among adults as a fun, competitive, and health-promoting activity. It's gained popularity worldwide because it's easy to learn and suitable for all ages and skill levels.
Whether you're a seasoned athlete or simply looking to stay active, pickleball offers something for everyone. And now, with the exciting opportunity to bet on professional games, its popularity is set to soar even higher!
Why is Pickleball So Popular?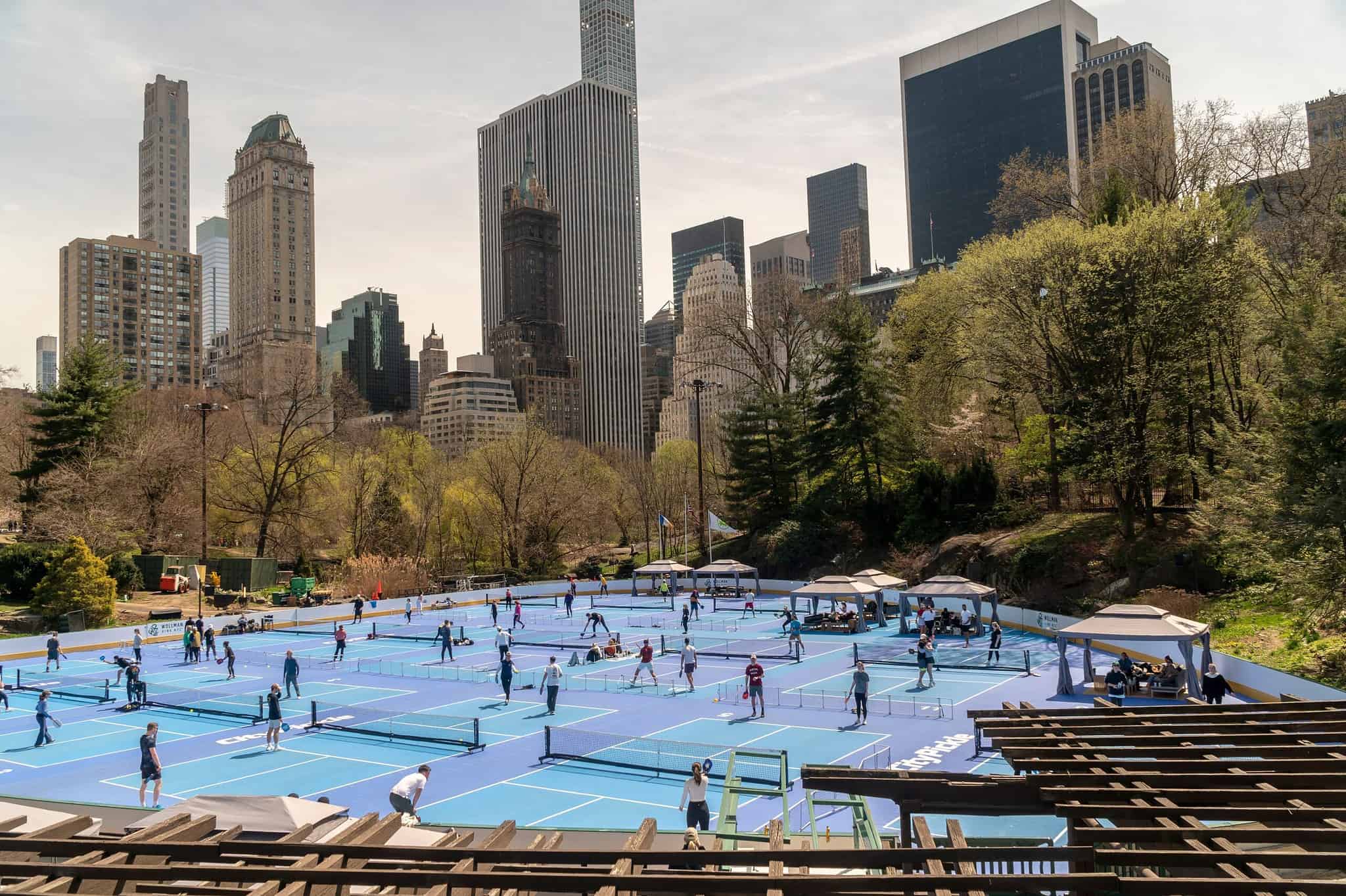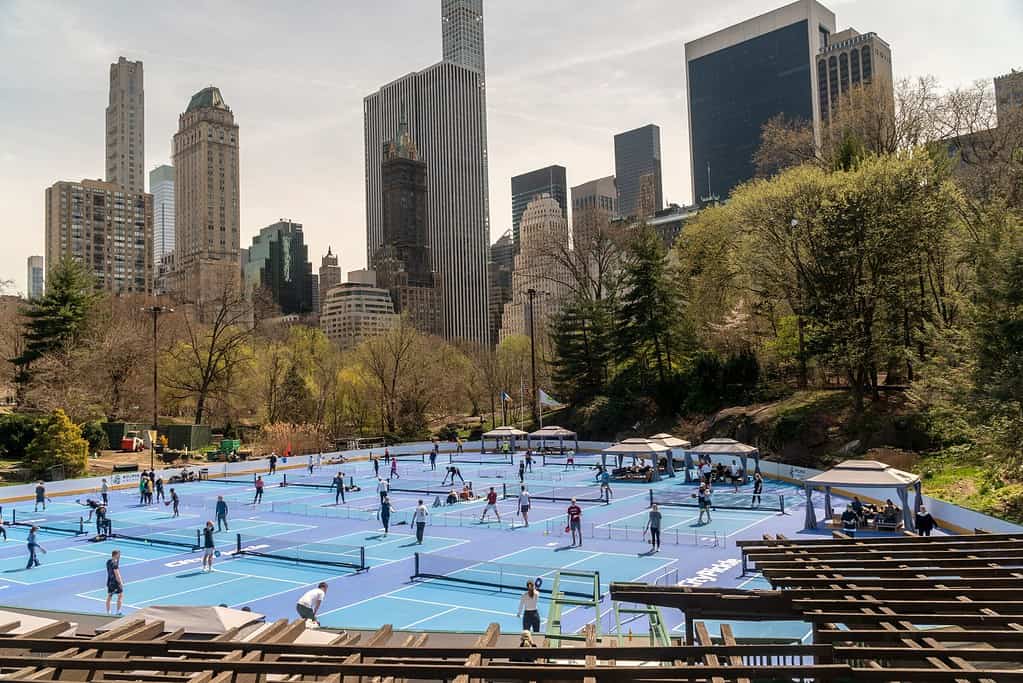 Pickleball's popularity can be attributed to a number of awesome factors!
First and foremost, it's an incredibly accessible sport. To play pickleball the rules are simple, the equipment is easy to manage, and it's a sport that can be enjoyed at any age. This makes it perfect for families and groups of mixed age ranges.
Secondly, it's such a social sport. The culture of pickleball encourages camaraderie, sportsmanship, and community. Whether you're in a league or just playing a friendly game in your backyard, pickleball brings people together and promotes social interaction and engagement.
Thirdly, it's an amazing way to stay active. The game is fast-paced and requires agility, coordination, and strategy. This not only keeps you fit but also makes it a super fun and effective workout.
And finally, with the recent addition of professional leagues and betting opportunities, pickleball has become even more exciting for sports enthusiasts. The thrill of competition, both as a player and a spectator, is likely to drive its popularity even further in the coming years.
In essence, the combination of accessibility, social interaction, physical activity, and competitive excitement make pickleball an incredible choice for sports lovers like us!
Pickleball Betting: A New Frontier
It's an exciting time in the world of pickleball, with the Professional Pickleball Association (PPA) Tour leading the charge.
The PPA Tour has broken ground becoming the first of its kind available on the regulated sports betting market.
The first launch of pickleball betting was at the Vulcan Kansas City Open, which was held August 24-27, 2023.
What Is the PPA Tour?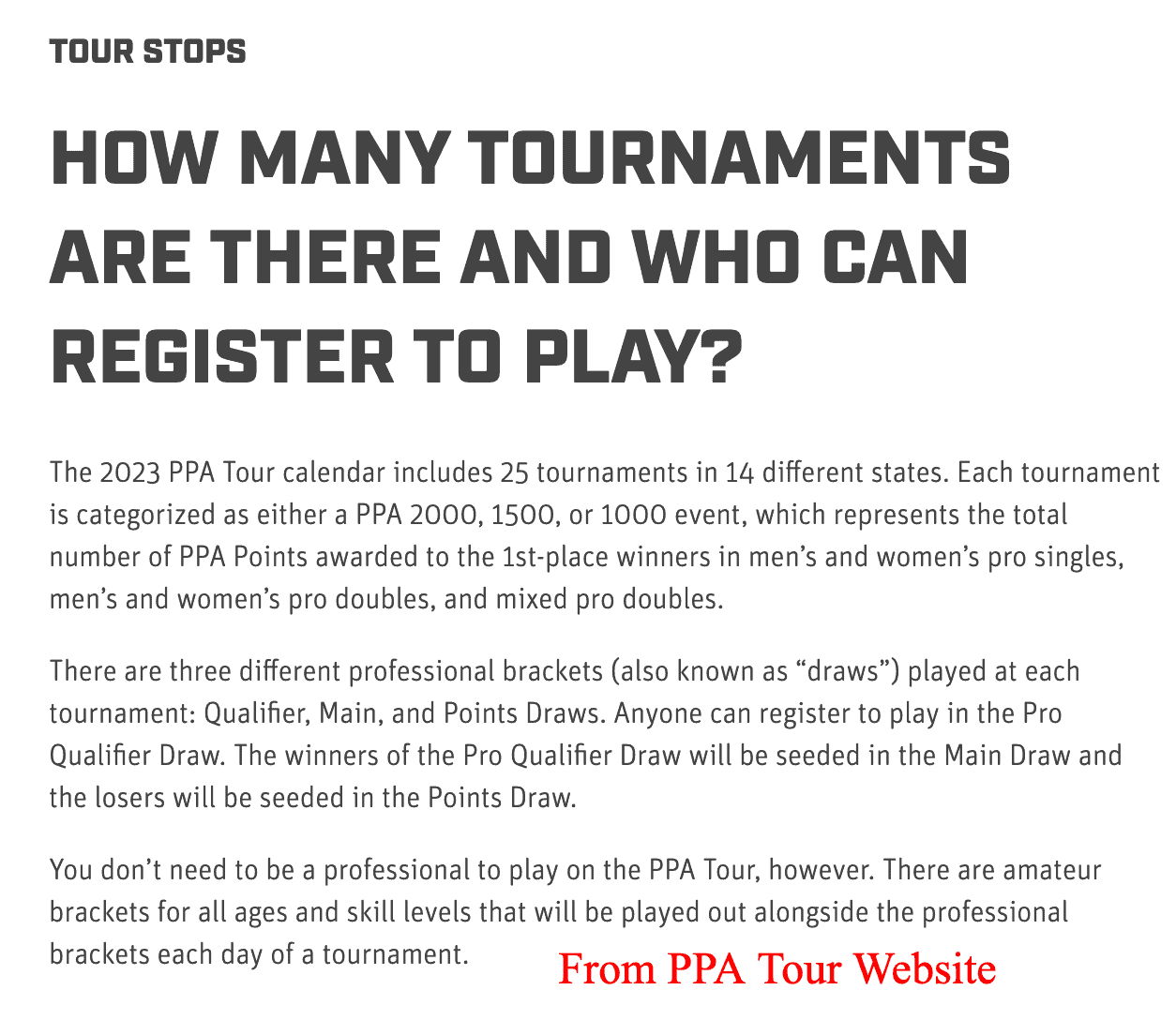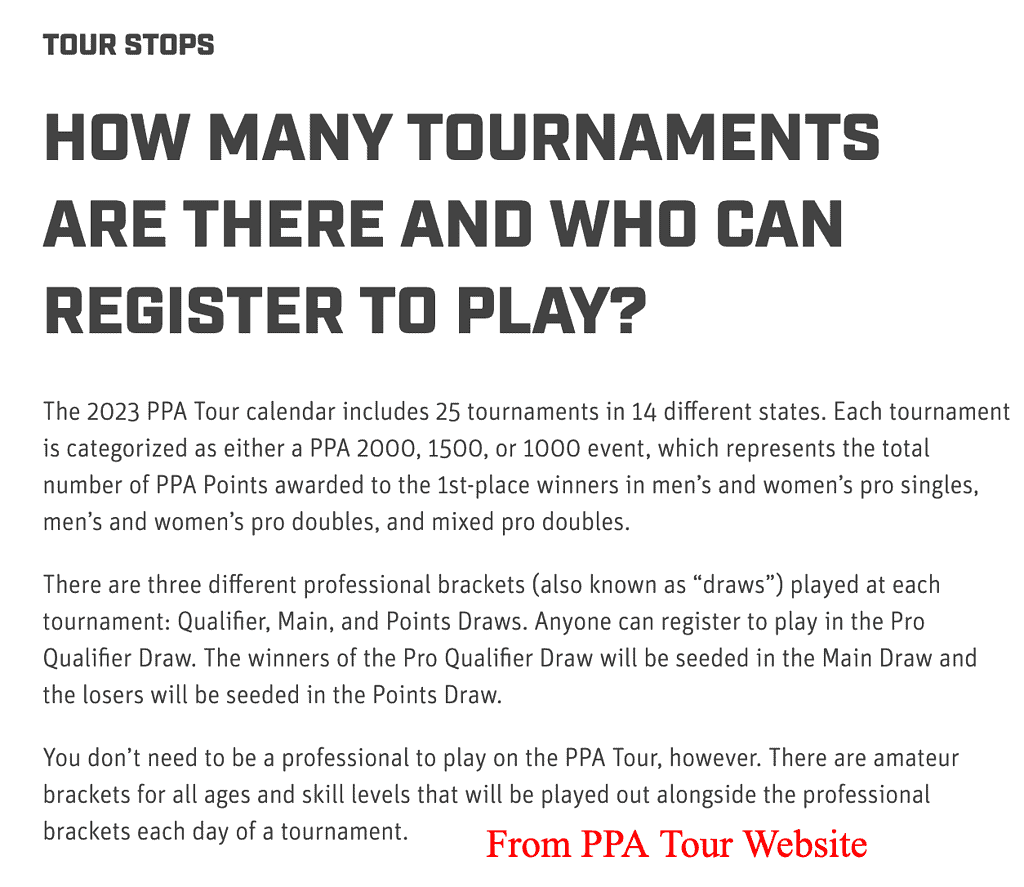 The Professional Pickleball Association (PPA) Tour is the premier circuit for professional pickleball players. The tour features a series of tournaments held across North America where the best in the sport compete for prestige and prize money. The PPA Tour has been instrumental in increasing the visibility and popularity of pickleball, attracting top talent and drawing in a large spectator base.
For the first time in 2023, the PPA Tour partnered with Carvana, a leading e-commerce platform for buying and selling used cars. This led to the birth of the Carvana PPA Tour, which marked a significant milestone in the history of the sport. The partnership brought increased media coverage and sponsorship, elevating the level of competition and the scale of the events. This also led to the introduction of pickleball betting, adding another exciting dimension to the sport.
The Carvana PPA Tour continues to push the boundaries of the sport with PPA Tour Founder Connor Pardoe paving the way for a new era of professional pickleball. Whether you're a player, a spectator, or a bettor, the Carvana PPA Tour offers an exciting, dynamic, and engaging experience of the sport like never before.
What Is FanDuel?
FanDuel is one of the leading online platforms in the sports betting and daily fantasy sports industry. Founded in 2009, it provides a unique and engaging platform for sports enthusiasts to wager on a wide array of professional sports, including football, basketball, baseball, hockey, soccer, and now, pickleball on PPA Tour events.
On FanDuel, users can participate in daily and weekly contests in a variety of formats, such as head-to-head competitions, leagues, 50/50s, and tournaments. It's designed to provide an experience that closely mirrors owning and operating a real sports team, but without the long-term commitment.
Moreover, FanDuel is known for its Sportsbook, where users can place bets on real-world sports events. With the inclusion of pickleball, users now have an even wider choice of sports to bet on.
FanDuel is committed to maintaining high standards of integrity and has implemented measures to ensure a safe, secure, and fair environment for all its users. With a user-friendly interface, a broad range of sports, and exciting betting options, FanDuel continues to push the boundaries of sports betting and daily fantasy sports.
Conclusion
In conclusion, the sport of pickleball has truly come a long way in a short amount of time! Its unique blend of accessibility, social interaction, and physical activity has made it a fan favorite among sports enthusiasts of all ages and skill levels.
The introduction of professional leagues like the Carvana PPA Tour has not only expanded the sport's reach but also added a new layer of excitement and competition in such an innovative industry. And now, with the advent of betting opportunities through platforms like FanDuel Sportsbook, pickleball has truly entered the mainstream!
Whether you're a player, a spectator, or a bettor, there's never been a more exciting time to get involved in the world of pickleball. Pickleball is more than just a game; it's a vibrant community, an engaging spectator sport, and now, with the advent of betting, an opportunity to participate in the action in a whole new way.
So, grab a paddle, place your pickleball bets, and join the pickleball revolution today!