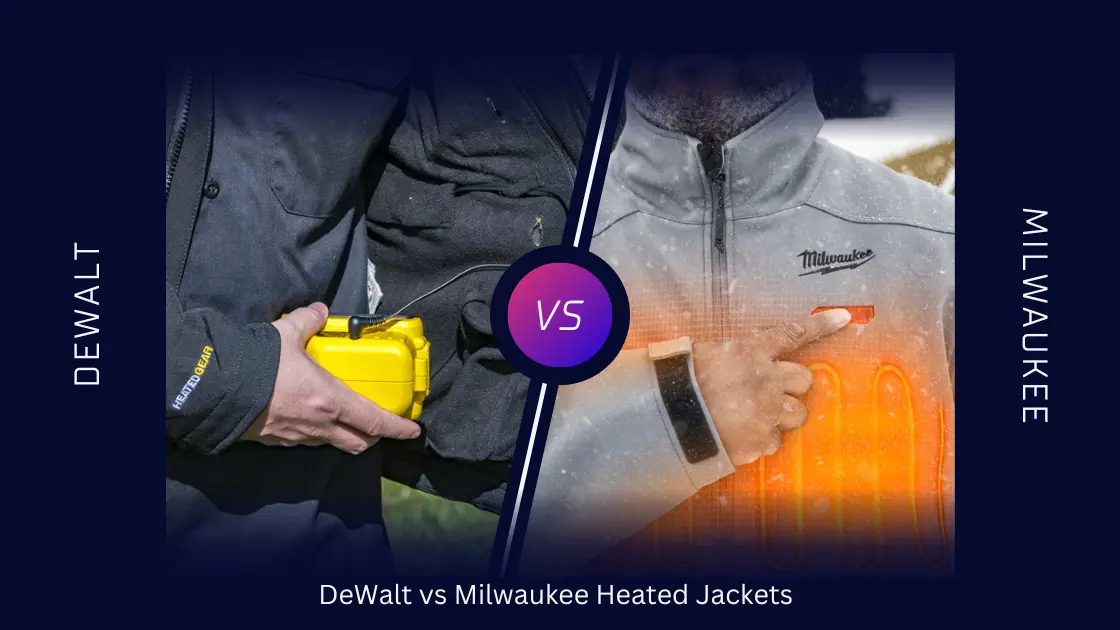 Dewalt vs Milwaukee. We hear this a lot.
But the debate is usually referring to their tools.
This one is referring to clothes.
Wait…clothes??
Yes, specifically, heated jackets.
A heated jacket can certainly come in handy to help outdoor workers stay warm and comfortable while they get the job done. And it also helps with productivity too. That is probably why both Dewalt and Milwaukee made these.
So when it comes to Dewalt Vs Milwaukee Heated jacket, which one is the best?
In this article, we will compare DeWalt vs Milwaukee heated jackets to help you determine which is the best option for you.
From heating technology, battery life, heat settings, water resistance, price, and style, I will cover all the key factors that will make your decision easier.
So, whether you're looking for a long-lasting battery, even heat distribution, or a stylish design, we've got you covered!
DeWalt vs Milwaukee Heated Jackets
1. Heating Technology
One of the most important aspects of a heated jacket is obviously the heating technology. DeWalt 3 heating elements that are placed strategically around the jacket to warm up the core body areas. These heating elements are flexible, durable, and long-lasting.
Milwaukee uses carbon fiber heating elements that provide even heat distribution throughout the jacket. This technology not only provides warmth but also comfort, as the quilted liner provides an extra layer of insulation.
2. Battery Life
Another important aspect of a heated jacket is the battery life. DeWalt heated jackets come with a 12V or 20 V MAX battery that provides up to 5.5 hours of continuous heat on low settings. This battery is compact and lightweight, making it easy to carry and use.
Milwaukee heated jackets come with their M12 Redlithium battery that provides up to 12 hours of heat on low settings. This battery is extremely powerful and reliable.
3. Heat Settings
Both DeWalt and Milwaukee heated jackets have three heat settings, low, medium, and high. The low setting is best for mild temperatures, the medium setting is ideal for moderate temperatures, and the high setting is perfect for cold temperatures.
However, Milwaukee provides more heat with its high setting compared to DeWalt, making it the ideal choice for those who need extra warmth during harsh weather conditions.
4. Water Resistance
Another important factor to consider is water resistance.
Both the Dewalt and Milwaukee are water resistant.
5. Price
The Price of the Dewalt is $179.99
The Price of the Milwaukee is $199.99
6. Style
Finally, style is another factor to consider when choosing between DeWalt and Milwaukee heated jackets. Both brands offer different styles and colors to choose from. DeWalt offers a more traditional look, with a simple design that is perfect for those who prefer a classic look.
Milwaukee provides a more modern look, with a sleek and stylish design that is perfect for those who want a more contemporary look.
Related: The Best Heated Vests Ranked and Reviewed
Pros & Cons of DeWalt Heated Jackets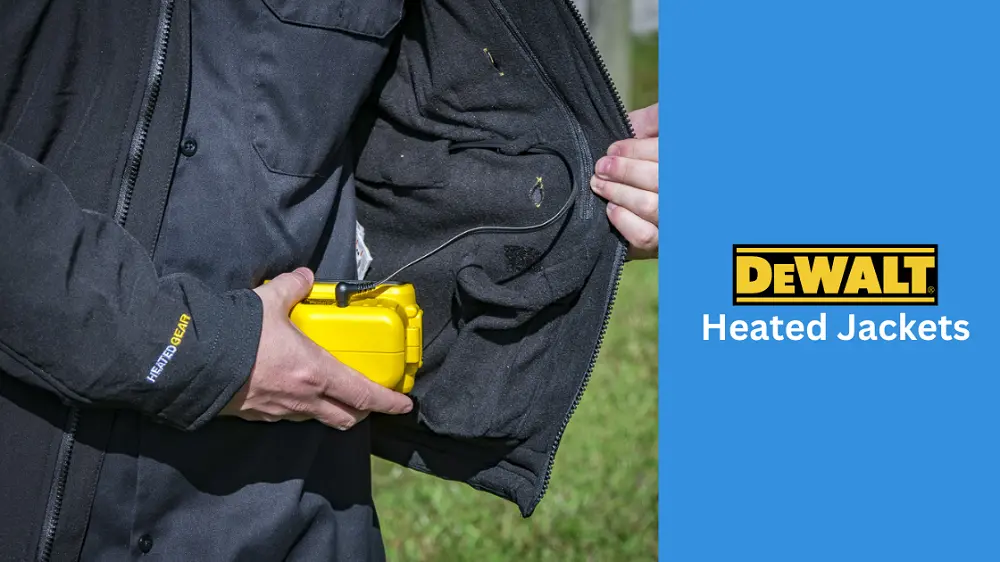 Pros & Cons of Milwaukee Heated Jackets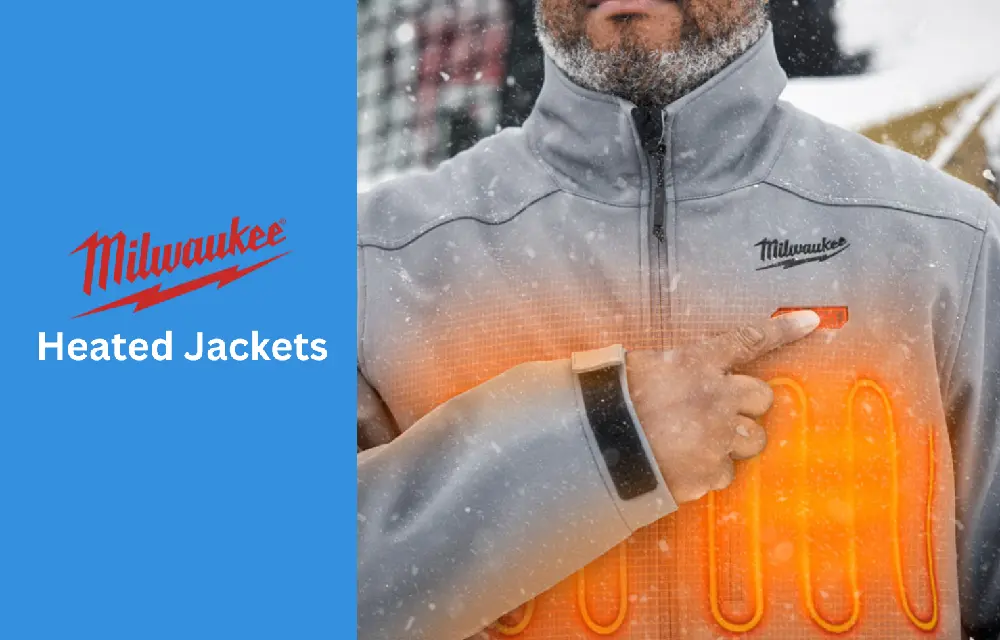 Recommended Article: Milwaukee heated hoodie
Verdict: Which One is Better Between DeWalt & Milwaukee?
The Milwaukee is the winner.
In terms of heat output, both brands provide reliable warmth, but Milwaukee is known for its even heat distribution.
In terms of battery life, its not even close here. DeWalt provides up to 6 hours of continuous heat on low settings, while Milwaukee offers around 12 hours of battery life with its M12 battery.
In terms of price, both brands are generally similarly priced compared to other heated jacket options in the market. However, the advanced features, long-lasting battery, and durable materials make it worth the extra investment in the Milwaukee Jacket.
In conclusion, the Milwaukee is just better all around. The battery life, the power, the look and the durability all stand out to us to make the Milwaukee heated jacket the winner versus the Dewalt.