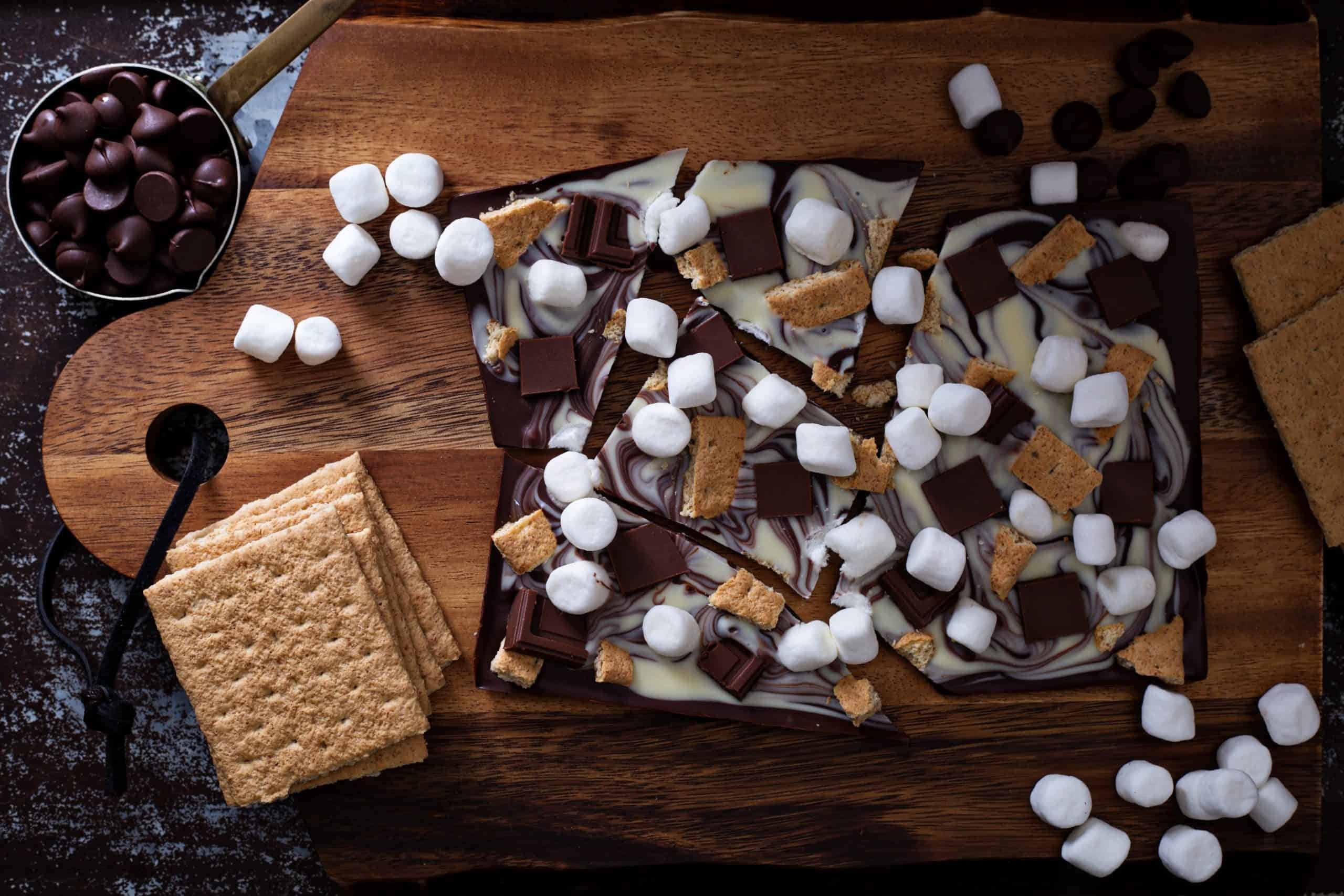 Are you getting ready to go camping and looking for some easy, no-fuss desserts to take with you? Or maybe you're just looking for some new ideas for your next camping trip.
Either way, this blog post is for you!
I'm going to share with you some of my favorite easy camping desserts that only require 5 ingredients or less. So whether you're an experienced camper or a beginner, these recipes are sure to please.
Camping desserts are a fun and delicious way to end a day of camping. Whether you're a fan of sweet or savory desserts, there's something for everyone in this roundup. One of our favorite camping desserts is the s'more, which is always a crowd-pleaser. But if you're looking for something a little different, we've got you covered.
Why Easy Camping Desserts?
Let's face it. There is always a lot going on when you're camping. Hiking, swimming, exploring, or maybe you're just relaxing and want to take it easy. We just enjoyed a great meal from our easy camping meals guide and after that, we want to settle down. But who doesn't like a little dessert? We don't want to spend all day and night making it, and we never have that much storage for all the ingredients, so we came up with our top 5 favorite desserts that require 5 ingredients or less.
Let's get started
5 Camping Desserts with 5 Ingredients
1. Walking Banana Pudding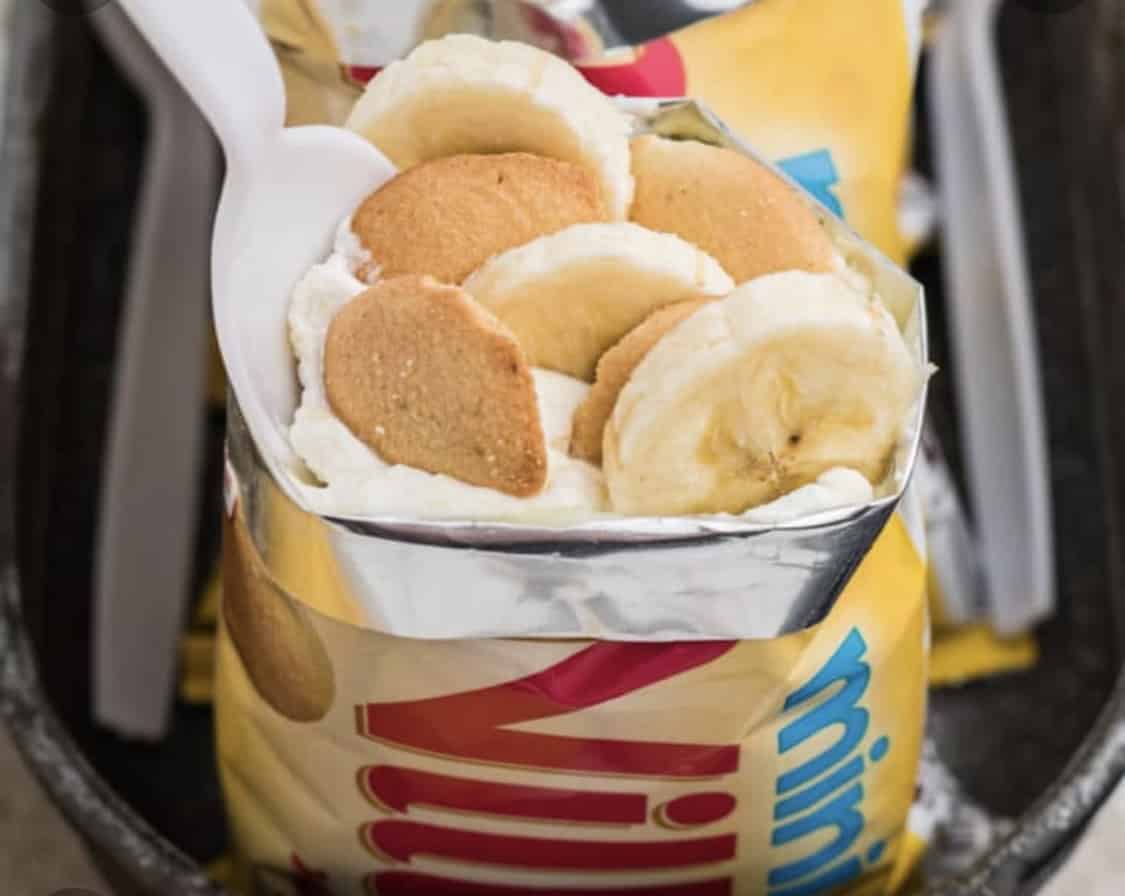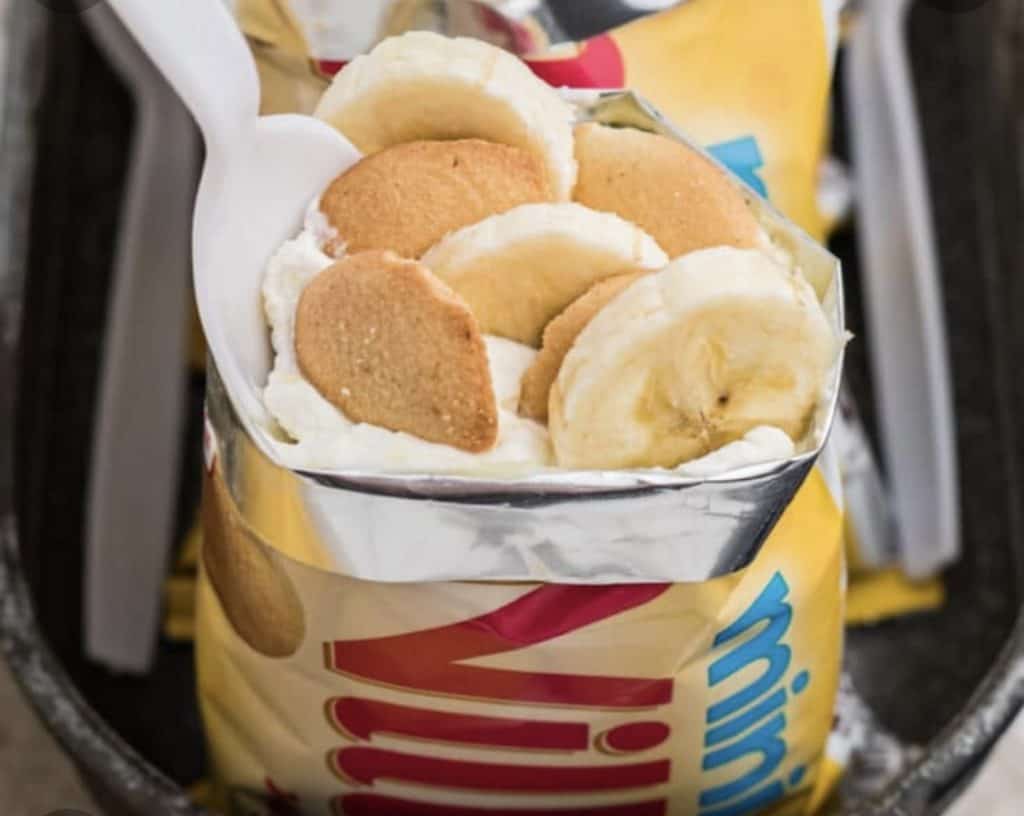 This recipe is super tasty for all ages! This is such a great dessert to also explore with different ideas (ie. chocolate chips and chocolate pudding)! And with limited mess and cleanup, it makes this dessert a star!
Ingredients
Bananas
Banana Pudding
Whip Cream
Mini Nilla Wafer Snack Packs
Chocolate Chips (optional)
How to Make?
You are free to layer how you want, but this is what I do….first open the mini packets, empty the pudding into the packets, slice a few bananas (about a 1/4) and place on top. Top with your favorite whip cream. Add a handful of chocolate chips if you like! Place a spoon inside the bag, stir or not, and enjoy!!
2. Apple Pie Pudgey Pattie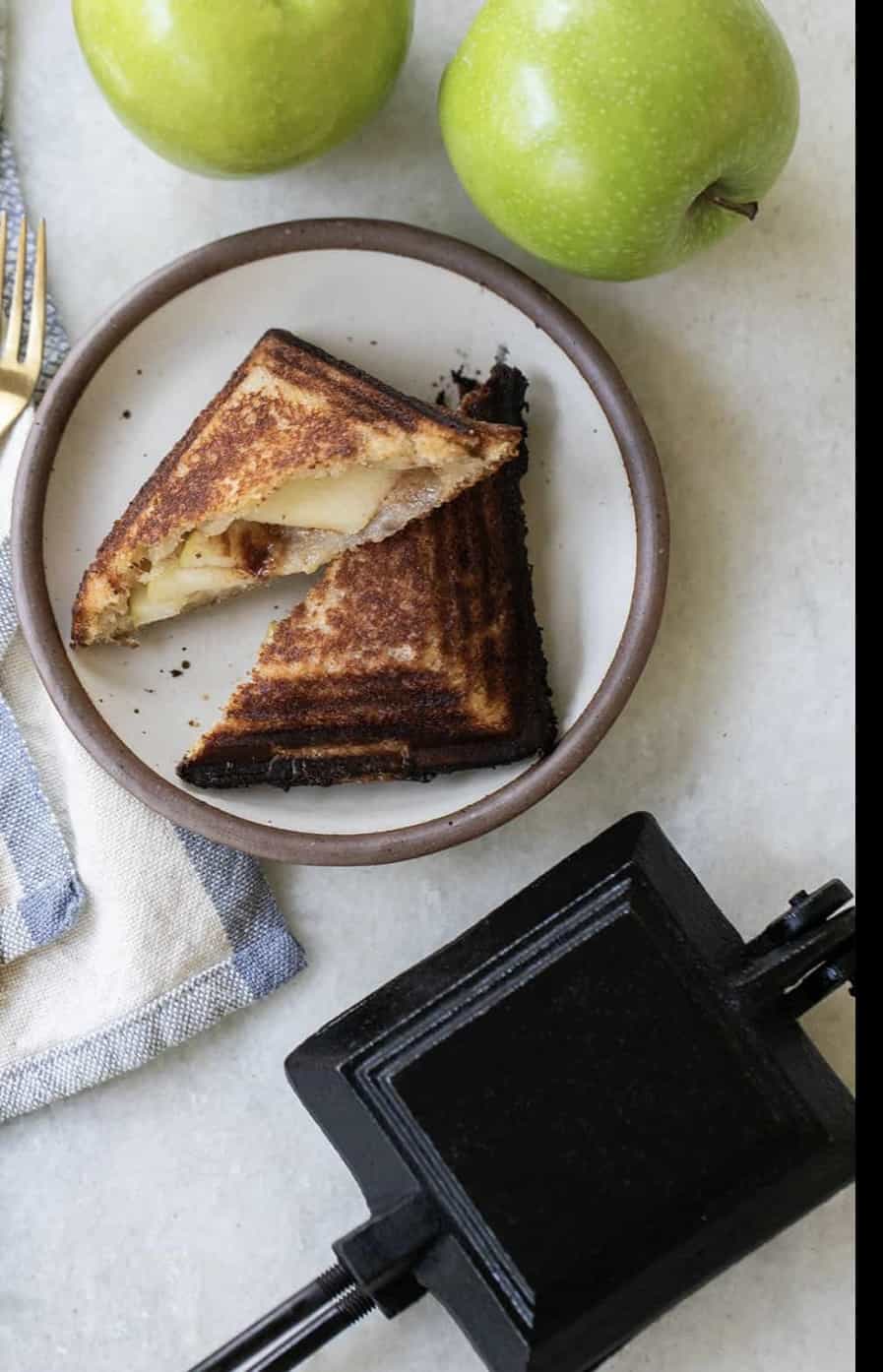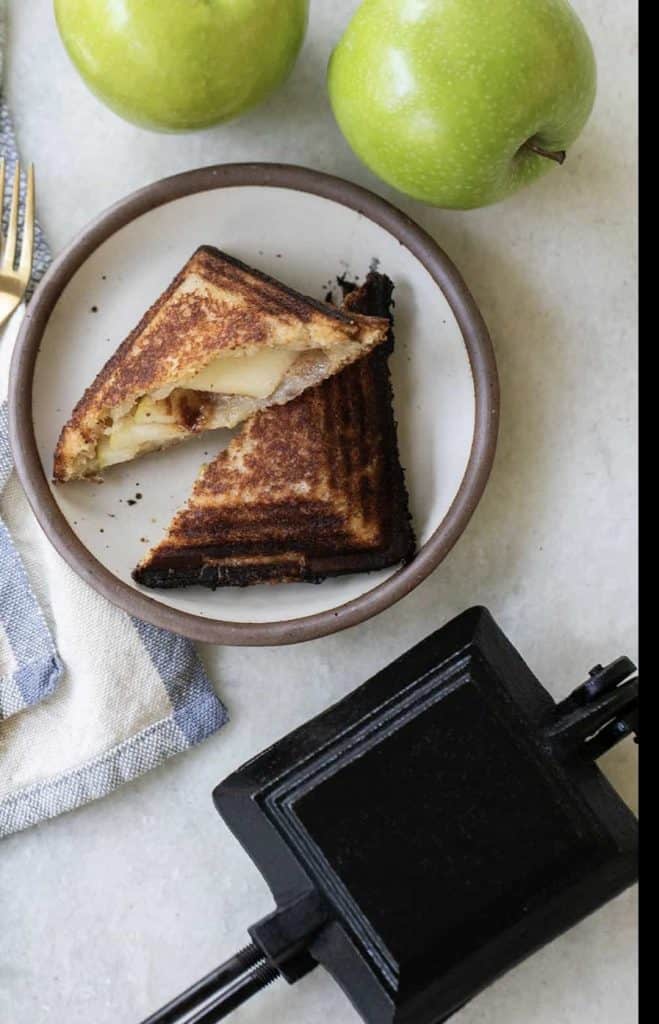 This recipe is a classic camping dessert using the campfire pie iron. This one is super delicious. You can make any variation of your favorite "pies", but this recipe is for the apple pie version. In just 5 ingredients, it's not only simple but keeps your family and guests coming back for more!
Ingredients
Bread
Canned Apple Pie Filling (or baked apples)
Butter
Cinnamon Sugar
How to Make
You'll take two slices of bread and butter the outside. Sprinkle cinnamon/sugar on the butter. Place one slice of bread in the iron. Fill with your apple pie filling or pie filling of your choice, then place the second piece of bread on top. Close the iron and place over campfire coals until bread is desired amount of "toasted". Let cool, eat, and enjoy!!! This recipe will stay in rotation for years to come!
3. Camp Dirt Dessert Individual Cups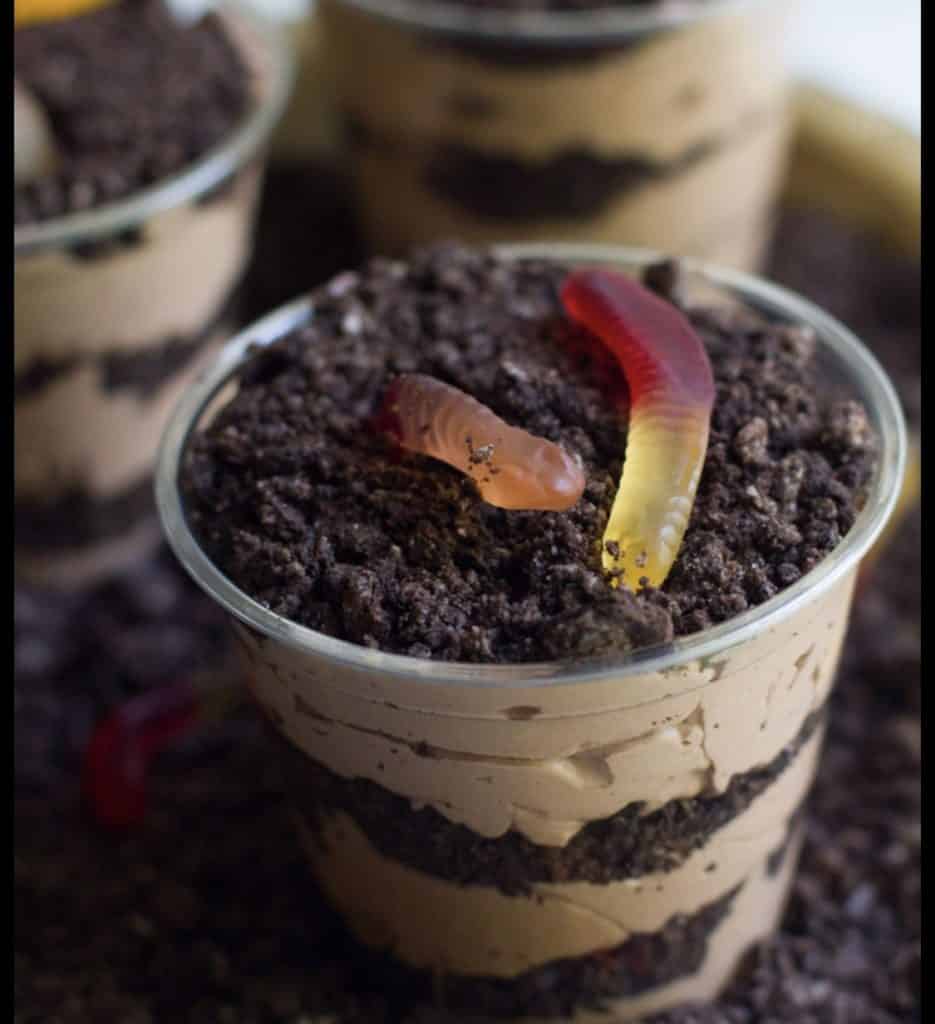 his is a fun recipe that makes you feel you are one with the planet Earth while camping :). With a simple twist on the original recipe, Only 4 ingredients are called for.
Ingredients
Chocolate Pudding
Cool Whip
Gummy Worms
Oreos (or graham crackers)
Mini Marshmallows(optional)
How to Make
You'll take about 1/2 the package of oreos (or graham crackers) and mash up as well as you can. I do a layer of mashed oreos on the bottom, then I mix 3/4 part chocolate pudding with 1/4 cool whip. Layer next with optional mini marshmallows. Then a combo of Oreos and gummy worms on the top! That's it!! Kids love it!
4. Fruit Waffle Cone or Bowl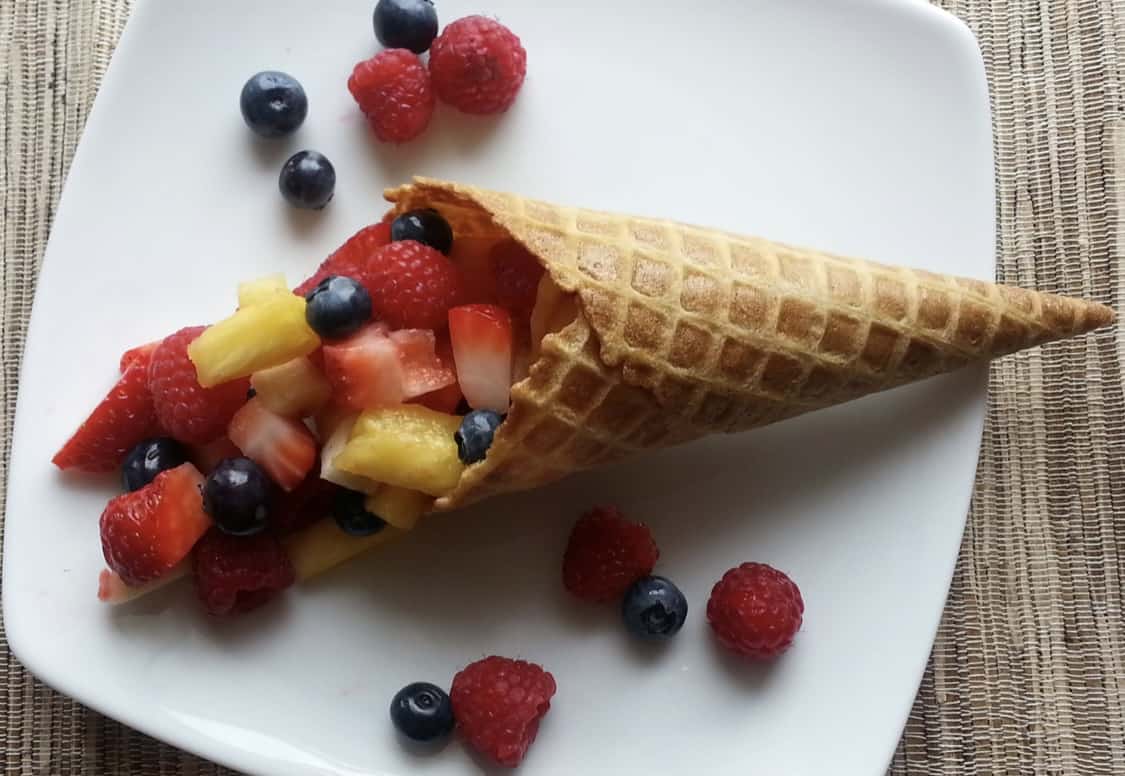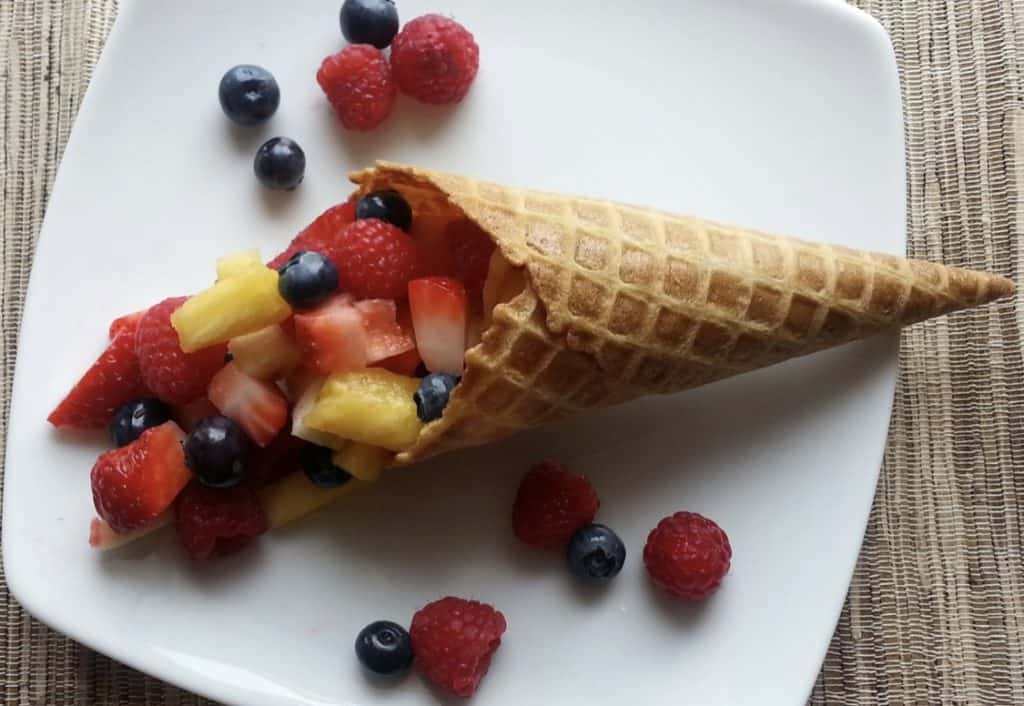 For a healthier spin on dessert that's also extremely very simple, I offer you the fruit waffle cone or bowl! The ingredients are "the skies the limit". But for this recipe, I use our family's favorites.
Ingredients
Strawberries
Blueberries
Whip Cream
Waffle Cone
Vanilla Ice Cream (optional)
How to Make
Simply cut your fruit into bite-size pieces, place inside the cone until full, add an optional scoop of vanilla ice cream, and cover with whip cream! Stick a fork in it and that's it! This is such a great, refreshing spin on dessert that doesn't overload you after your meal.
5. Chocolate-Covered Fruit Kabobs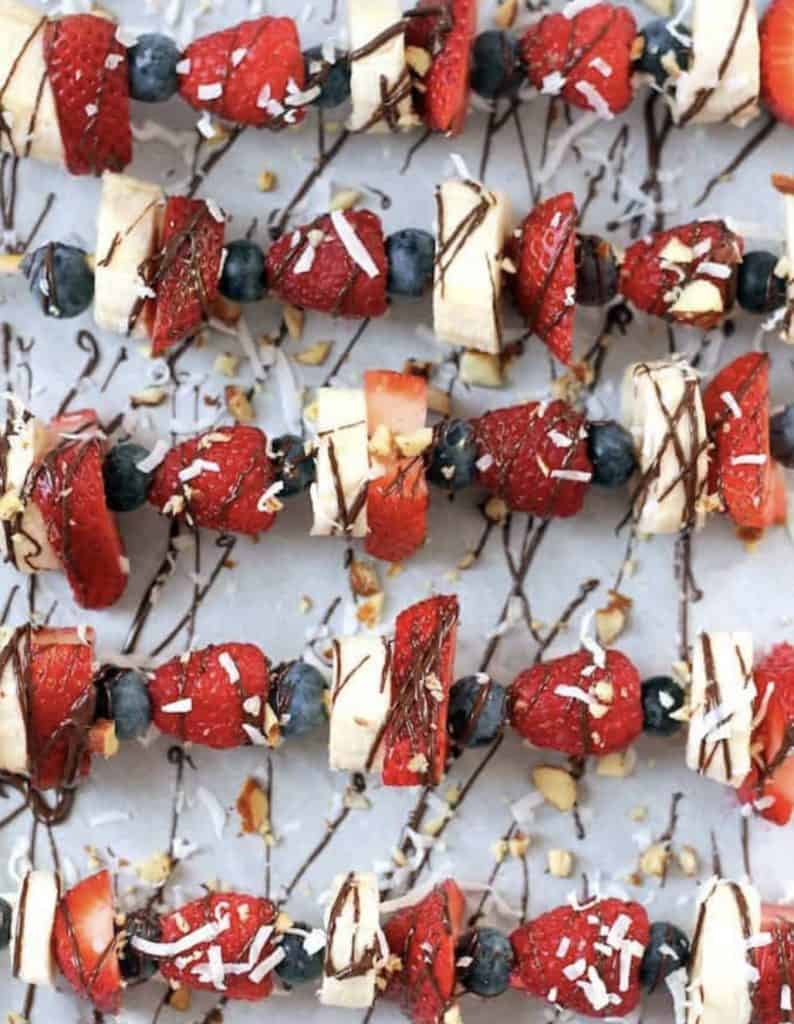 Another healthier option is chocolate-covered fruit kabobs. Just like the last recipe, you can use whatever fruit you love most, for this recipe (and I feel it tastes best with chocolate), this is what we use.
Ingredients
Strawberries
Grapes
Bananas
Hard Shell Chocolate
Marshmallow Fluff or Cream Cheese Frosting (Optional)
How to Make
Slice fruits into bite-size pieces that also fit on the kabob. Layer your kabob until it's full. Place on a cookie sheet or plate and cover with the hard shell chocolate. Place in the freezer or fridge for about 5 minutes until the hard shell chocolate hardens. Take out, dip in optional marshmallow fluff or cream cheese frosting and enjoy!! The nice thing with this recipe is you can make an abundance and snack on it whenever you want. It doesn't have to be only for dessert!!
Summary
Camping desserts don't have to be complicated and they don't always require a dutch oven(although we love ours)! With just a few ingredients, you can make easy campfire desserts that everyone will enjoy. With a little creativity, you can come up with even more delicious easy camping desserts. So next time you're planning a camping trip in the great outdoors, be sure to include some of these camping dessert recipes on your menu.
Conclusion
So there you have it, camping desserts in 5 ingredients or less! These easy camping desserts are a fun way to change up traditional campfire s'mores. These recipes are easy to make and will be sure to please everyone on your next camping trip. So next time you're planning a camping trip, be sure to bring along some of these recipes. And if you're looking for more camping tips, check out our blog for the latest camping information and ideas. Thanks for reading!
If you have any other favorite camping dessert recipes, be sure to share them in the comments below.
Do you love camping adventures? I hope this solo stove accessories list are helpful for you. Click here for details.
Happy camping!