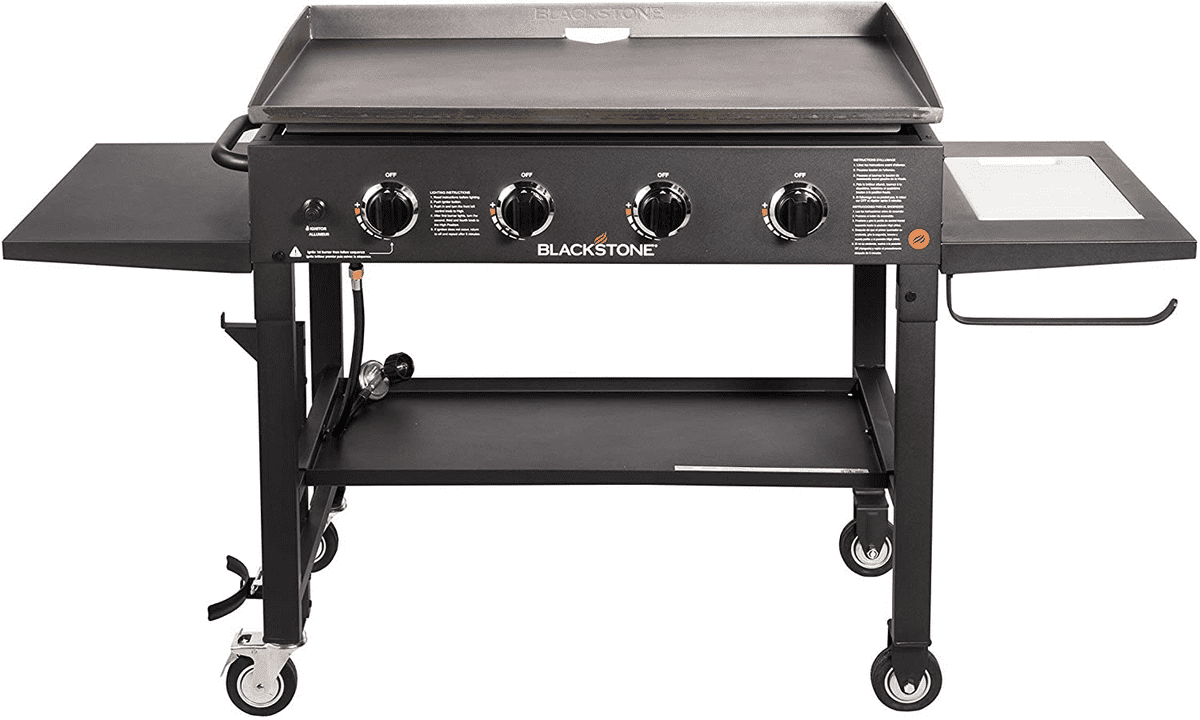 When it comes to grilling, few people are as passionate as those who own a Blackstone Griddle. These grills are some of the best on the market, able to handle everything from burgers and hot dogs to steaks and vegetables and even pancakes.
And while the standard Blackstone is a great grill, there are a number of Blackstone accessories that can make it even better.
Today, we're going to take a look at eleven of our favorite Blackstone accessories.
Whether you're looking for something to make your flat top grilling experience more enjoyable or something to help with organization, we've got you covered. So without further ado, let's get started and check out our 11 favorite Blackstone grill accessories.
We are reader supported an as such, may receive a small commission at no expense to you by purchasing thru our links. Thank you!
What are our 11 Favorite Blackstone Accessories?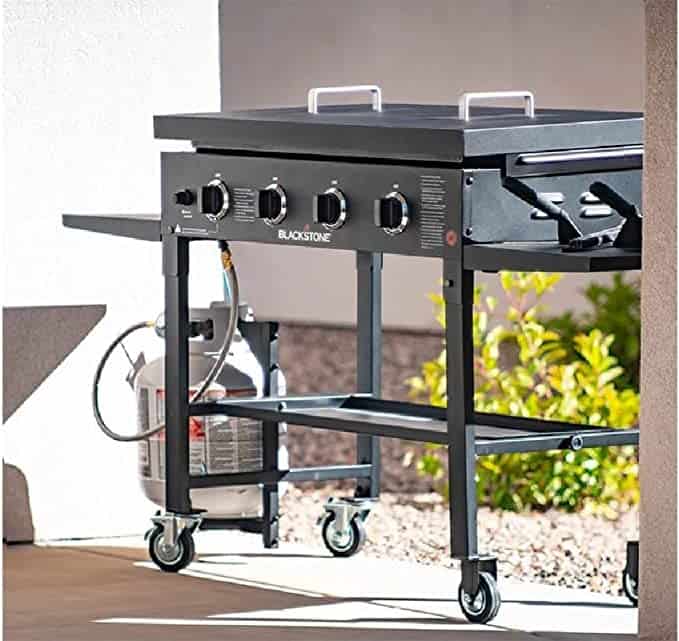 Blackstone Hard Cover
This is a must! If you've invested all that money into your new awesome Blackstone Griddle, you need to get the hard top cover. Helps in the prevention of rust, protects from the outdoor elements to keep your griddle clean, and you can use it to keep heat in in cold weather. Comes with two brackets so you can hang in the back of your grill when not in use.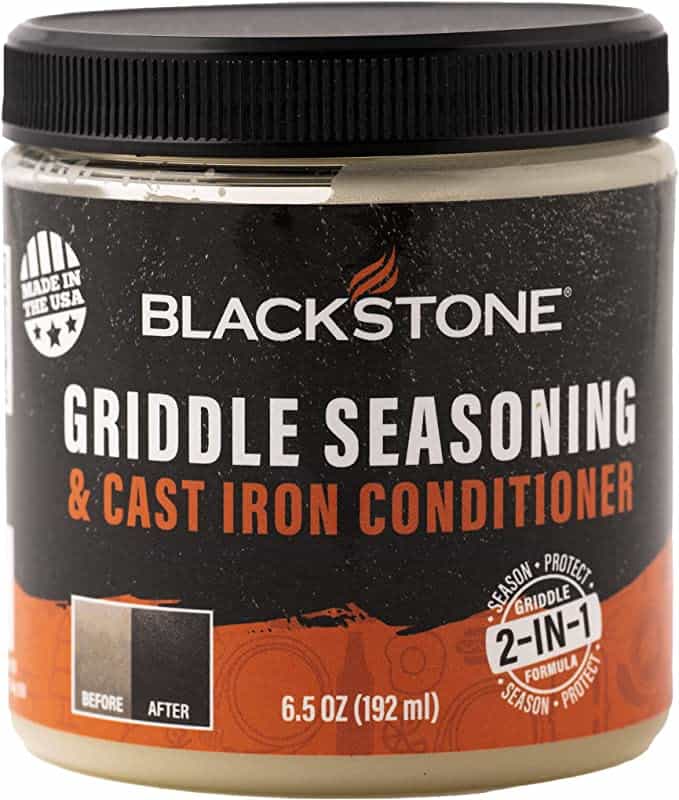 Blackstone Griddle Seasoning & Cast Iron Conditioner
Must Must Must. Its also the #1 seller on Blackstone. So many people wonder how to season a new Blackstone. Well, simple. Get this seasoning kit. For a very inexpensive product (just $10), you are not only protecting your cast iron grill top from rust, but you are simultaneously conditioning the grill and seasoning all those delicious flavors you have been cooking with. This takes a very simple couple minutes to do before you start cooking and your grill is ready to go.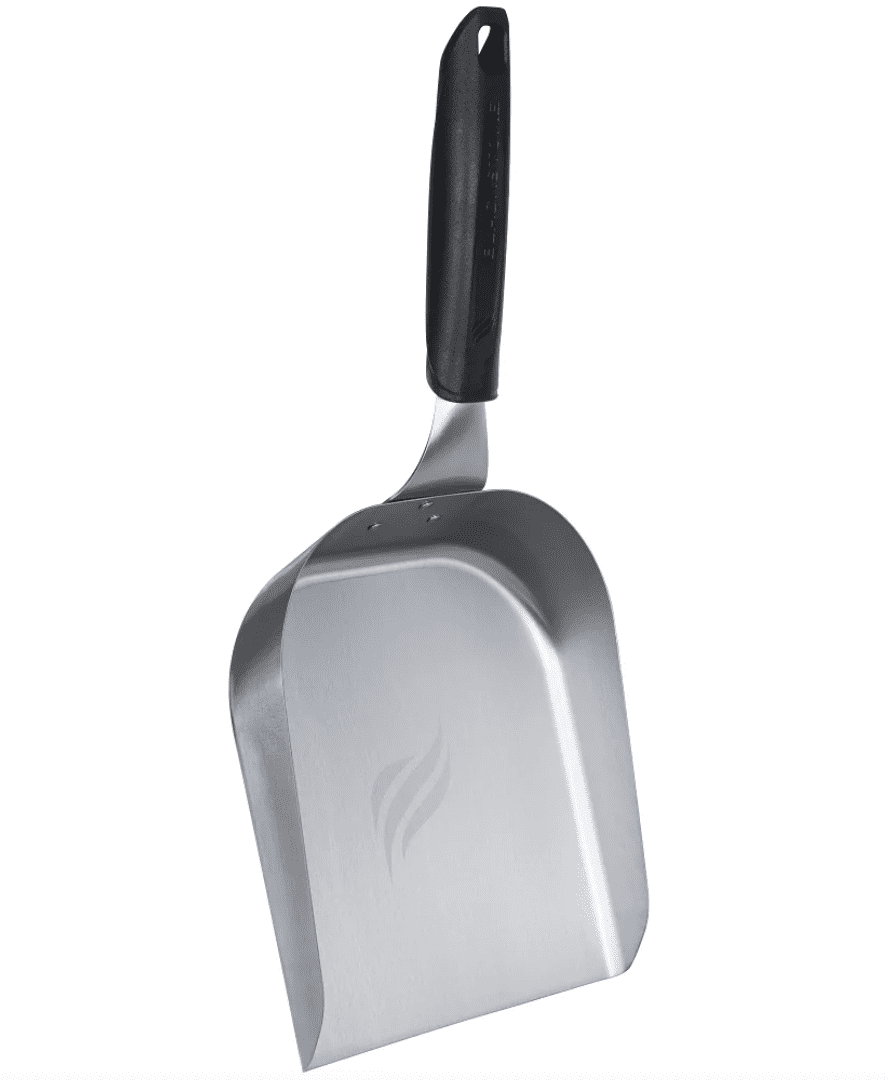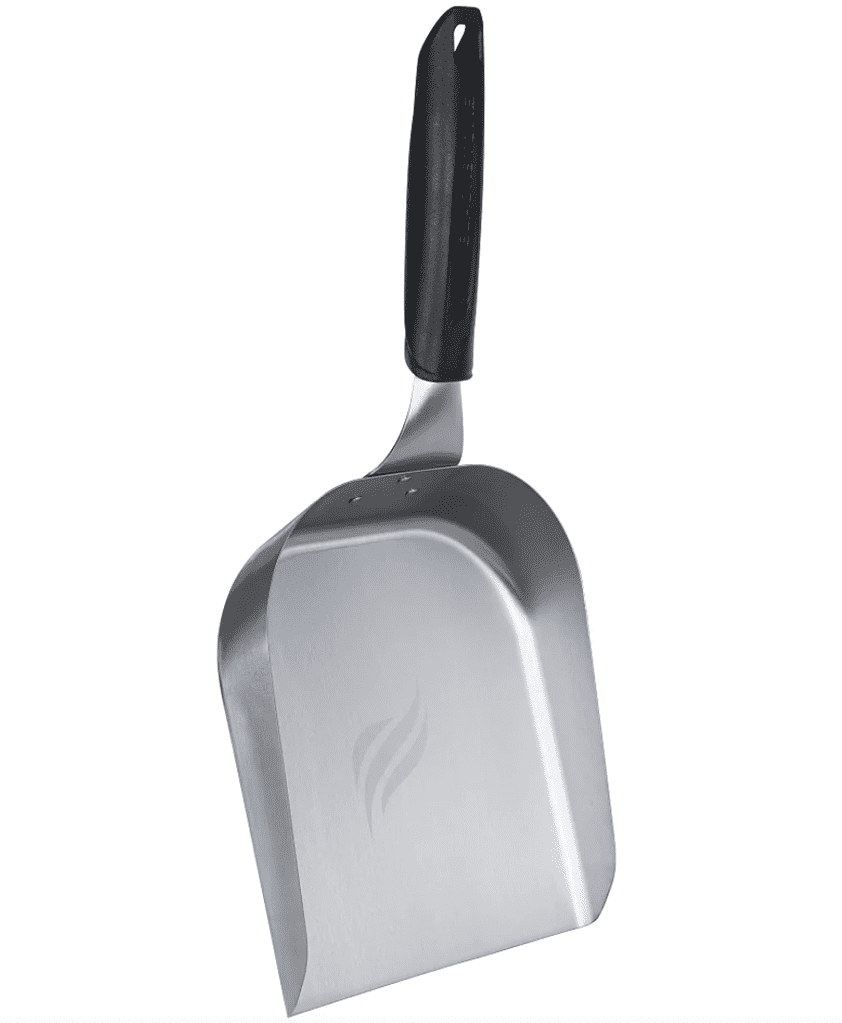 Griddle Scoop
This is a new arrival for Blackstone grill tools and already hard to get!! Coming from a Blackstone griller myself, this tool is necessary! For all your veggies/taco meats/rice/eggs/stir fry etc. this scoop is made for use on the cast iron and perfectly picks up, in bulk, your mass quantity foods! Genius. I know, you're thinking why not just a spatula?? Well this is a spoon and a spatula, but in a very large size to gather all your food at once!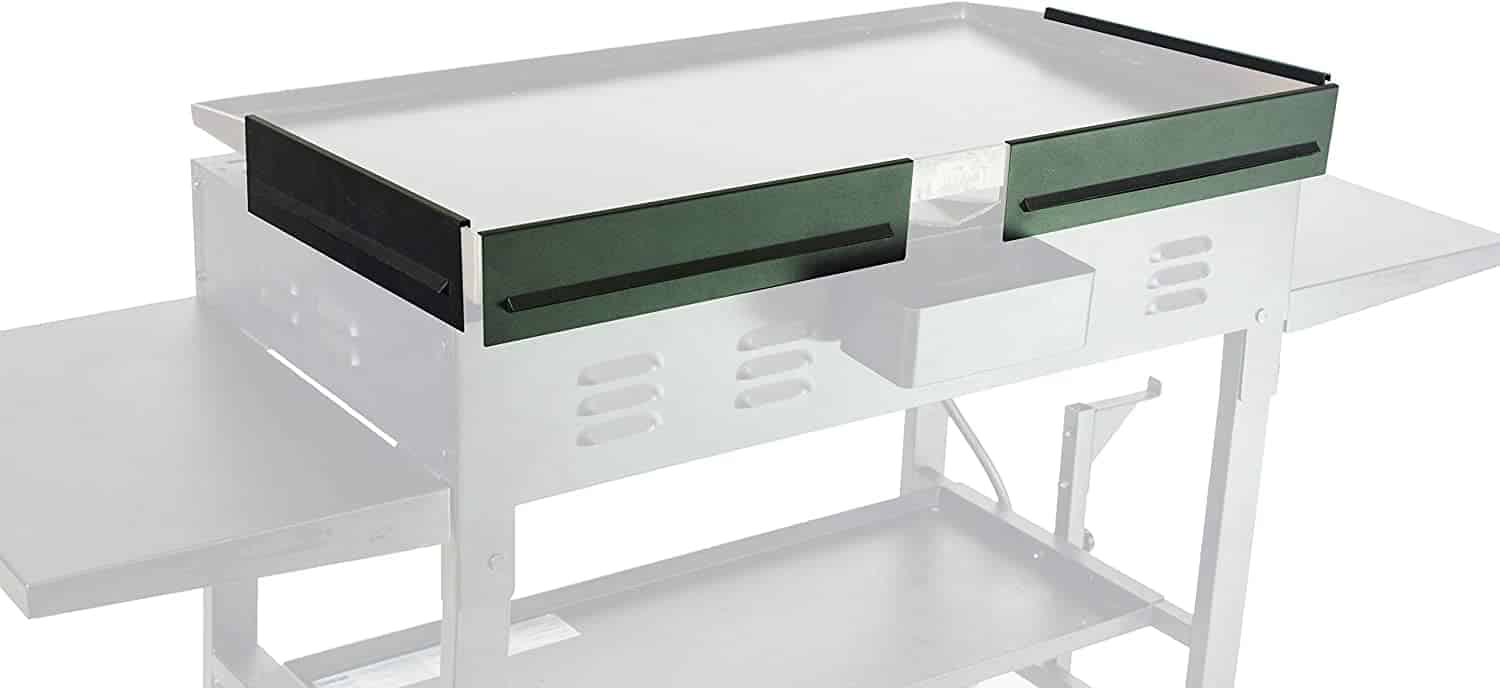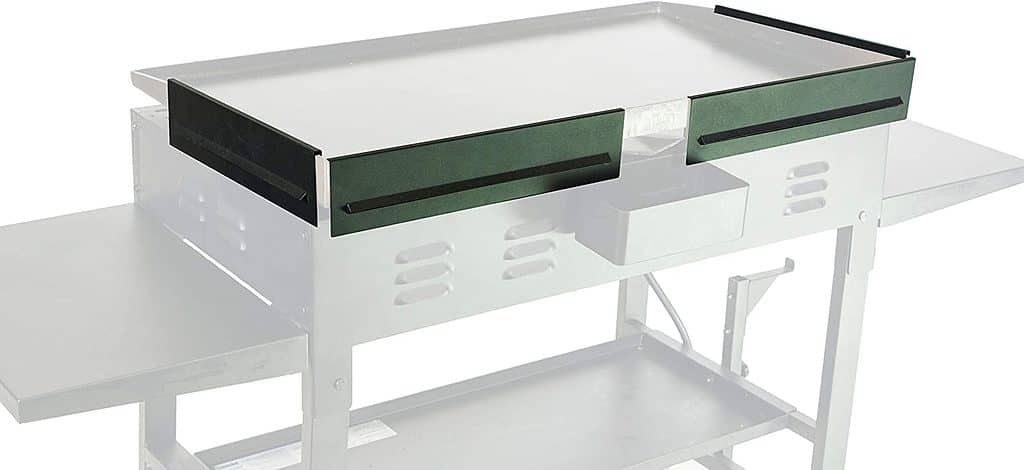 Blackstone Wind Screen
If you're new to Blackstone, then you don't know, but you will know, eventually. I'm guessing Blackstone developed this product for their consumers because this is probably in reaction to a blackstone's biggest complaint……controlled temperature. As Blackstone is, wind can be a huge component of flames being blown out, or decrease in flame size because of the elements. So, this incredibly smart wind screen product, protects & guards the gaps that currently expose the flames to the weather and keep the grill consistently burning without a worry. I'd highly suggest these to be on your wishlist and the good news is that Blackstone has made them for both of their grill sizes.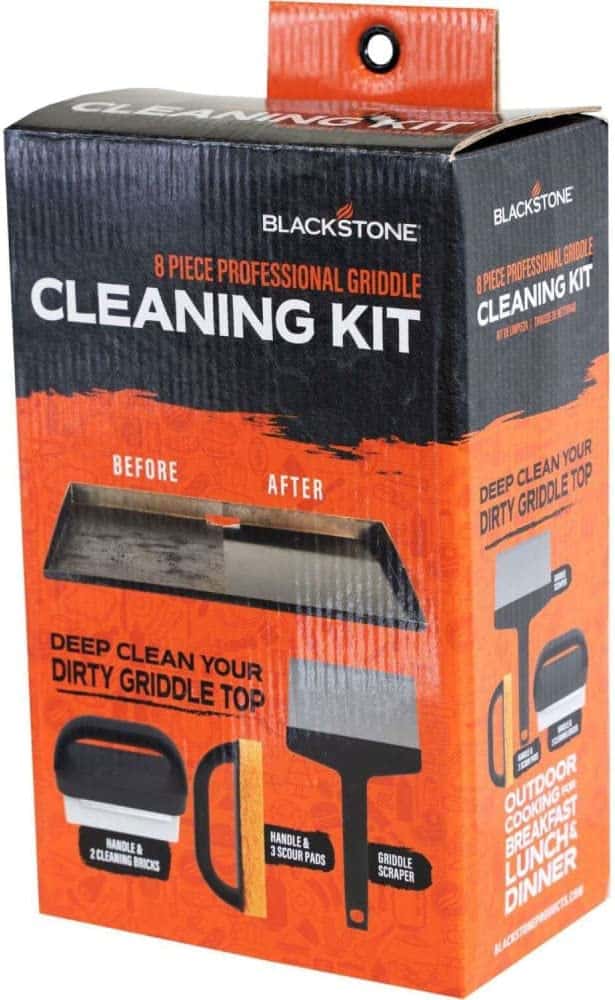 Blackstone Griddle Cleaning Kit
While we all love a good BBQ, but we don't love to clean….at least that's what I say, but the job needs to be done to keep your Blackstone living for many years! The griddle cleaning kit comes with a stainless steel scraper which is great for heavily cooked on foods and grime that gets stuck. Two scouring pads with a reusable handle that can be used on wet or dry, reduces clogging and really finishes off your griddle top  back to its clean looking surface.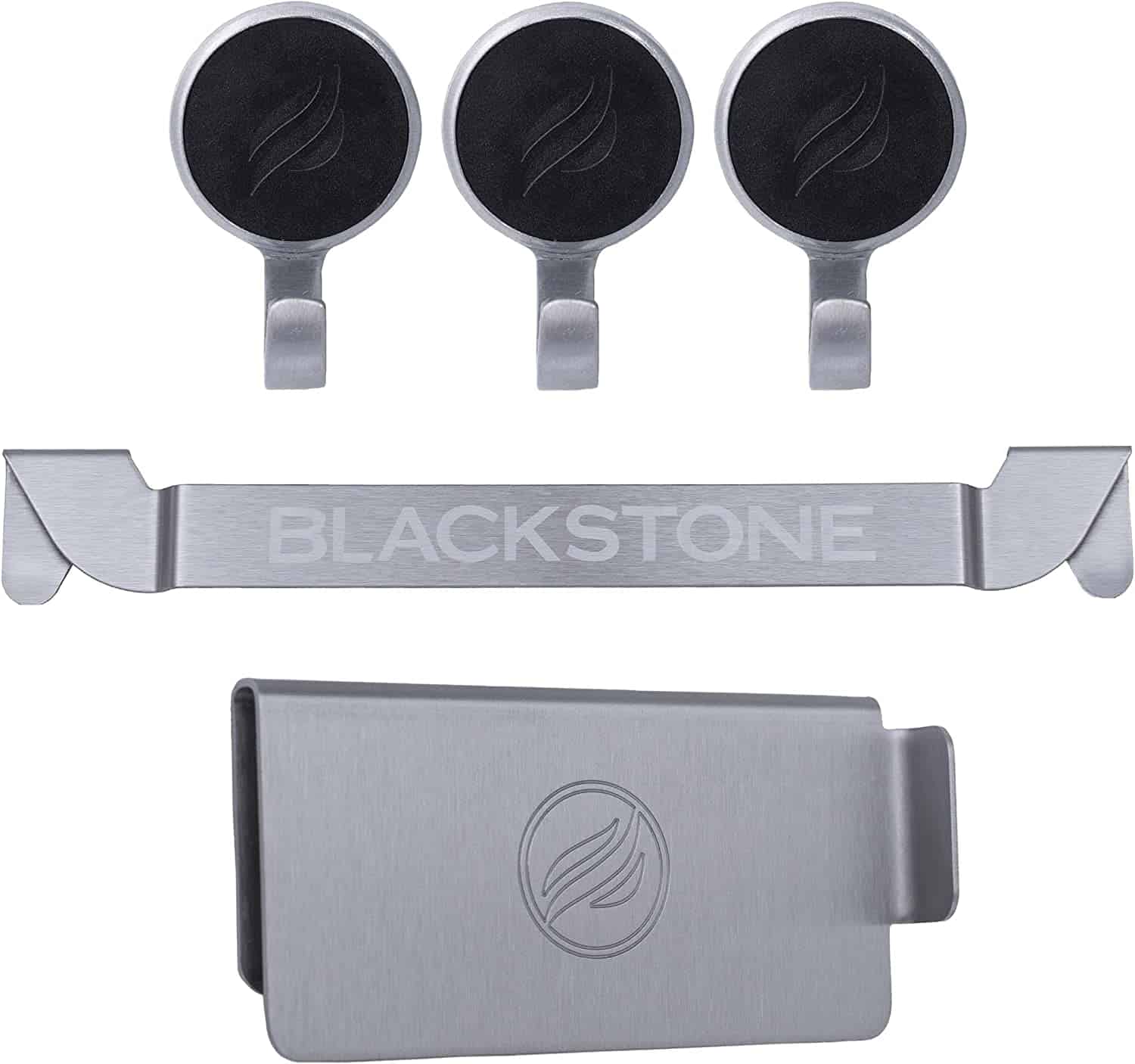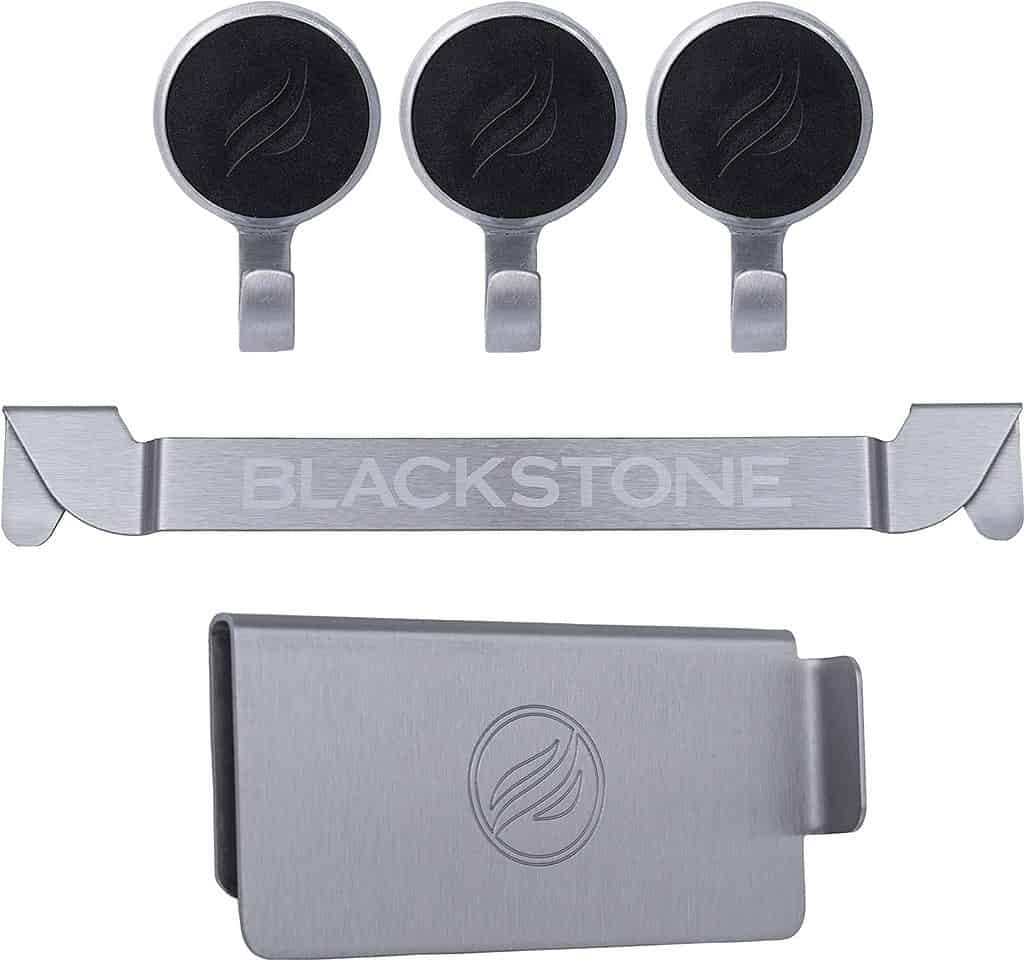 Griddle Tool Hangers
If you don't have the models where Blackstone has made their side-shelves magnetic, then this tool is perfect and you need it in your Grill Life!! Blackstone as a brand is simple and sleek, and this tool maintains the Blackstone look! Easily assembled, the griddle tool hangers organizes your work space by allowing you to hang your tools and keep your prep stations clean. The customizable hooks are convenient for tool access without having to sacrifice space. Hang on the side/back/front, wherever you see fit and get grilling.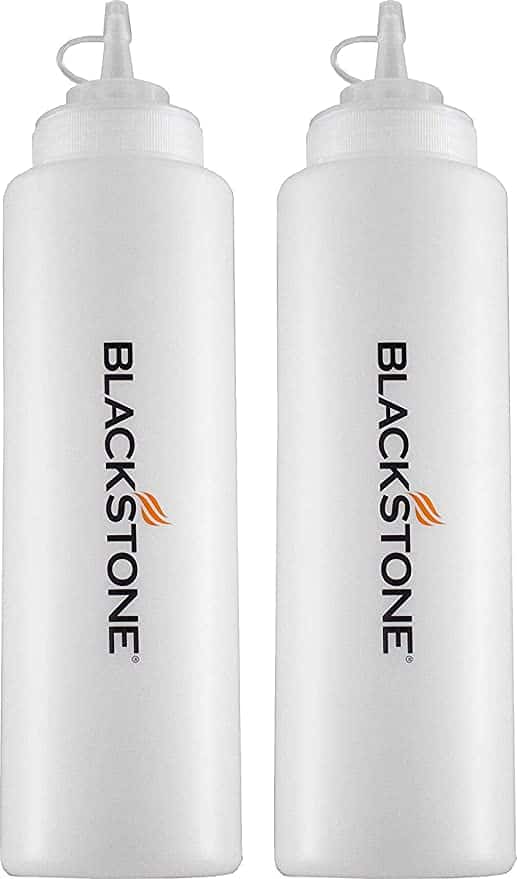 Blackstone Squeeze Bottles
Blackstone makes these in two varieties, square shape and your traditional looking "old school" ketchup/mustard squeeze bottles. The intention of these bottles are really for your oil and water, but you could use them for multiple purposes such as marinades, vinaigrettes, etc. When you are a Blackstone user, you use tons of oil to really keep food from sticking, as seasoning, as a conditioner, and the list goes on. The water aids in the cleaning process. I'd say these are a must have on your accessory list, but does it have to be Blackstone brand? No. but why not!!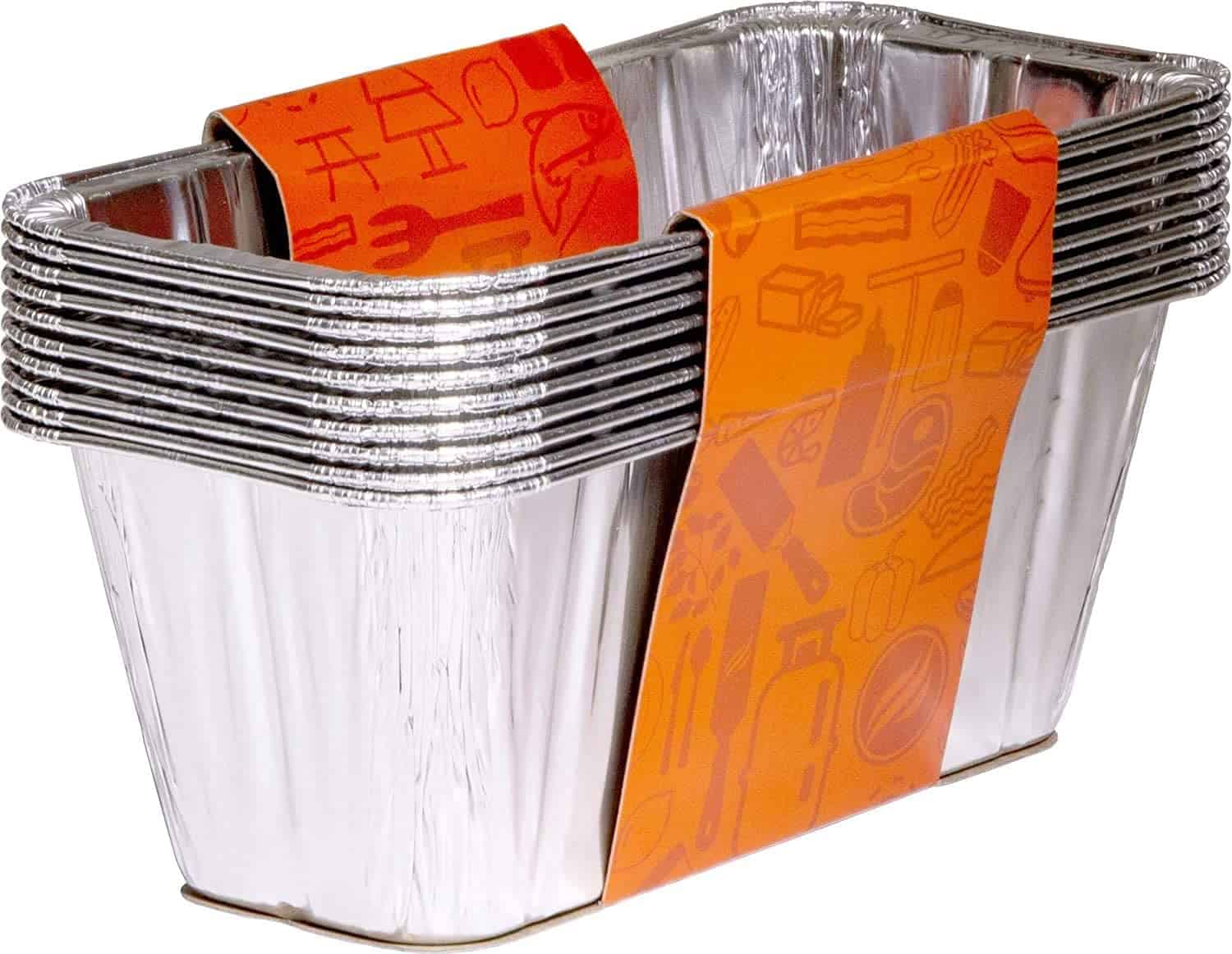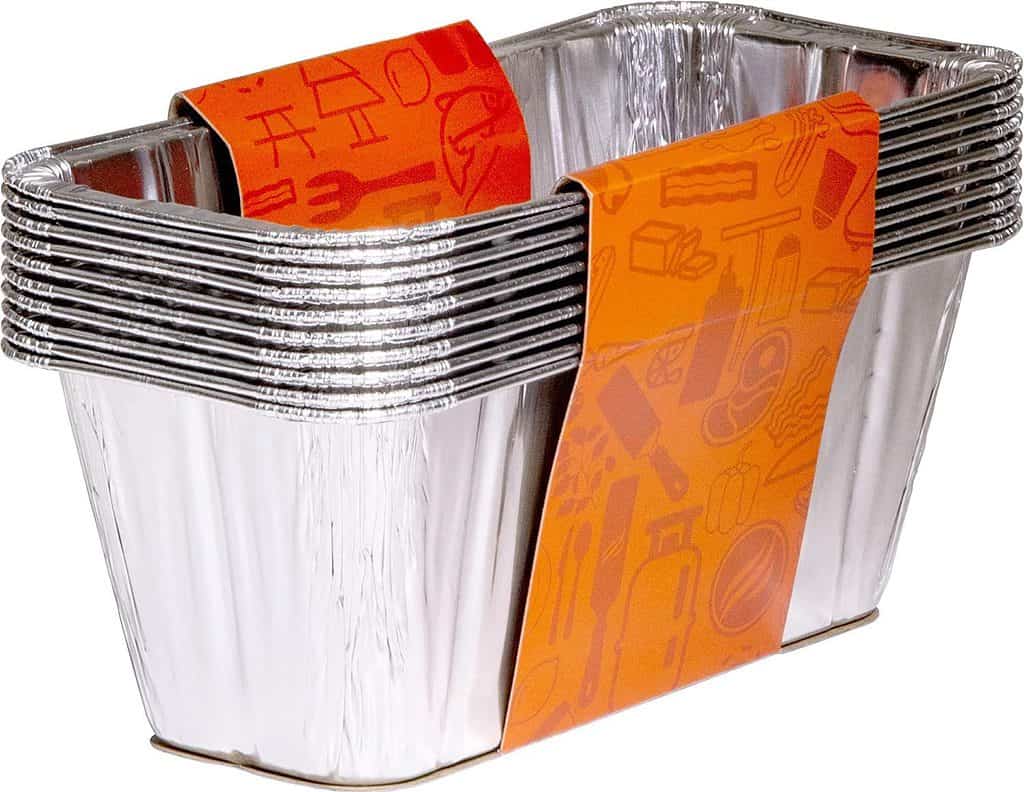 Product Title
You truly can't have too many of these in your stockpile, at least not in our family. Since your cast iron griddle requires an oil for conditioning and for cooking, there tends to be grease that is caught in the grease trap. We also use a ton of water when cleaning so the cups fill up quickly! To assure yourself from ever having a grease fire, buy a bunch and then just have them standby. This is a purchase you won't regret.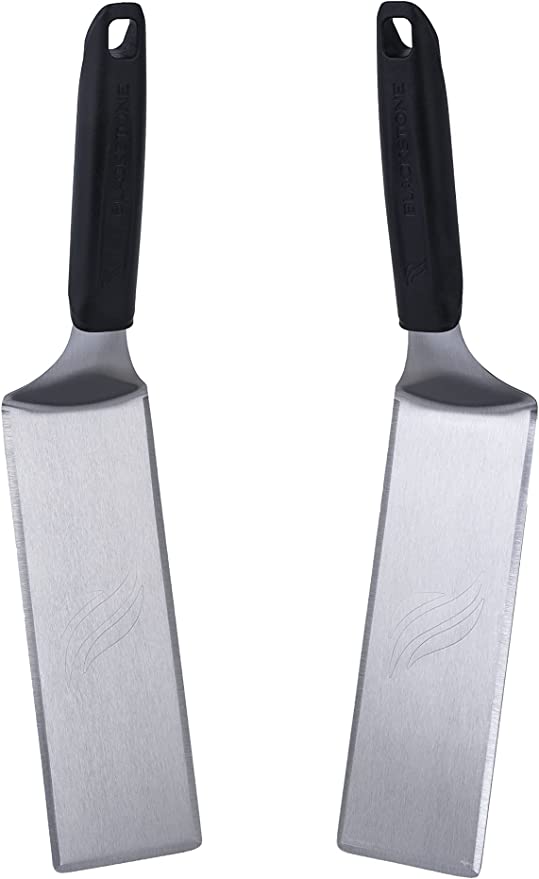 Deluxe Two Pack Spatula
These are pretty signature to the Blackstone Grill. While you can buy many varieties of spatula, I do feel these are your most well rounded, must have tool in spatula form. Said to be every griddle master's best tool, this spatula is extremely maneuverable and has beveled edges to get underneath basically anything. Its durable and rust resistant and has a heat resistant black handle.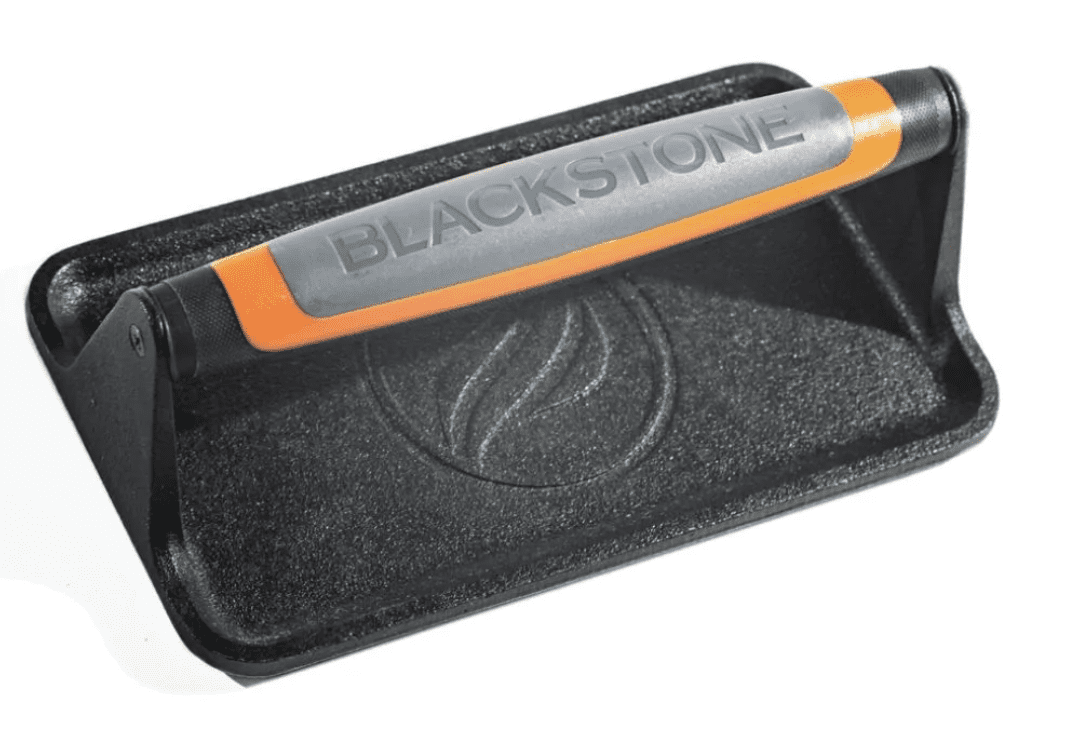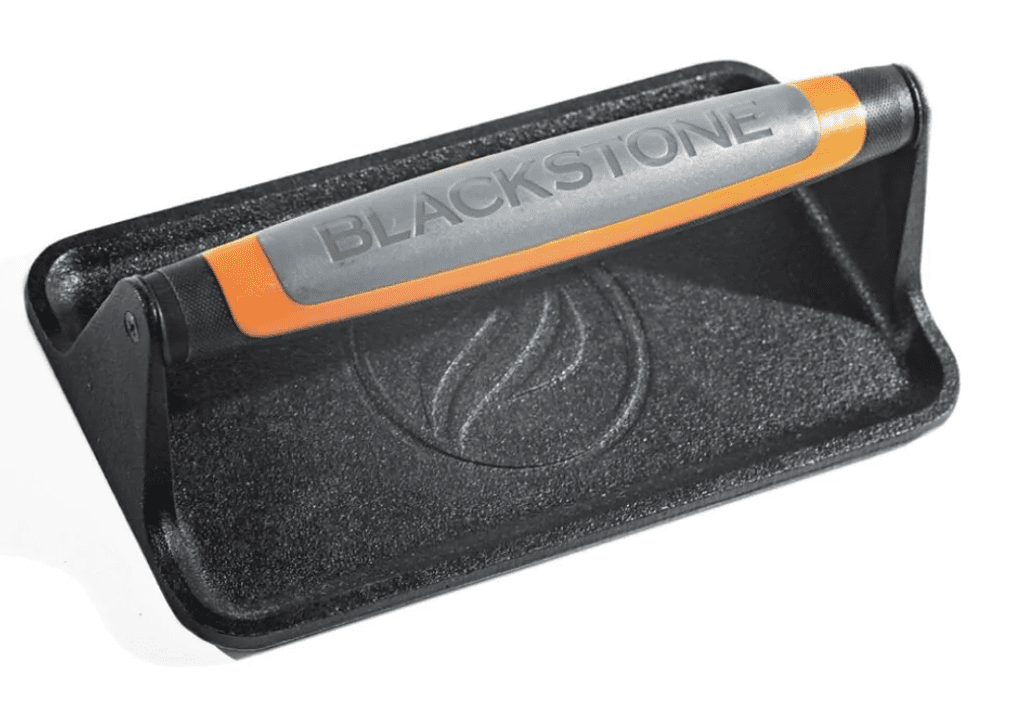 Blackstone Griddle Press
While Blackstone makes a variety of sizes and shapes in the griddle press, my vote in on the medium and here's why. It can press a multitude of food options: sandwiches/steaks/paninis/bacon, etc. It also has those most desirable grill marks people love to see from their burger press. The medium size offers the most versatility in the options for pressing food. The handle is also heat resistant so you never have to worry about burning yourself.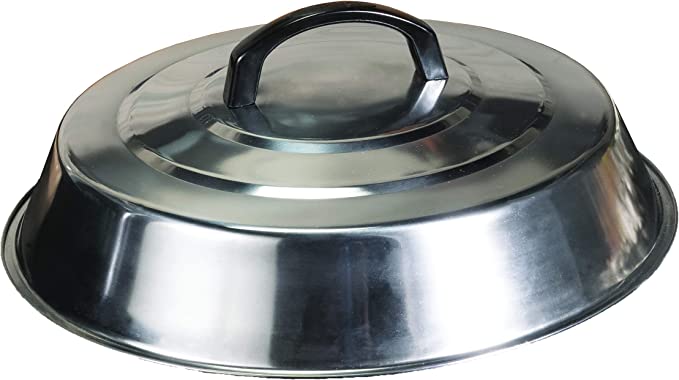 Basting Cover
This is an awesome tool to use and for a variety of reasons. Cover veggies and steam them while grilling your meats. Get those thick juicy cheeseburgers cooked thru without worrying about burning sides, melt your cheese on sandwiches, steam your fish, keep those scrambled eggs hot, and the list goes on. If you don't have one yet, I strongly encourage you to add this to your accessory list. It's a game changer.
Summary
Blackstone is a well-known brand in the grilling world with some great grill accessories and tools to help make your flat top grilling experience easier and more enjoyable. The stainless steel scraper and two scouring pads are ideal for scraping away cooked-on foods, grime, and grease from the top of griddles, while the tool hangers help you organize your workspace. Blackstone's Squeeze Bottles and Grease Cup Liners make it easy to store oil and water while grilling, and their Deluxe Two-Pack Spatula is a versatile must-have item for any grill master. Finally, the Griddle Press in Medium helps create grill marks on all kinds of food, and the Griddle Basting Cover helps steam vegetables and melt cheese. All of these accessories help make grilling fun, safe, and efficient. So, stock up on the Blackstone Griddle accessories that work best for you and get grilling!
Why Blackstone Flat Top Griddle?
The Blackstone Flat Top Griddle is an incredibly versatile and powerful outdoor cooking appliance. You can practically make anything on it! It boasts a large surface area capable of accommodating multiple items simultaneously – perfect for catering to large groups in a short period of time. The griddle is constructed from professional-grade cold rolled steel, providing excellent durability and heat retention. This high-quality construction also means that it heats up quickly and evenly, ensuring perfectly cooked food every time. The griddle also features a grease management system which allows for easy cleaning. Whether you're tailgating or cooking out in your backyard, this griddle will provide you with delicious results. So why not try the Blackstone Flat Top Griddle and enjoy the deliciousness it brings to your next meal? You won't regret it.
Conclusion
If you have a Blackstone Grill, then you'll definitely want to check out some Blackstone Grill Accessories! Blackstone has everything from griddle covers to grill presses, so you can find exactly what you need to make the most of your outdoor cooking experience. Their high-quality accessories are made from durable materials and are designed to fit the Blackstone Flat Top Griddle perfectly. So why wait? Check out the selection of Blackstone Grill Accessories today!