The Pickleball hype has made its way to college campuses all across the country! College campuses are abuzz with pickleball, and this exciting sport is capturing the attention of students nationwide.
In this blog post, we'll discuss the rise of college pickleball, its growing appeal, and the amazing benefits it brings to college athletics.
Let's get started.
The Emergence of College Pickleball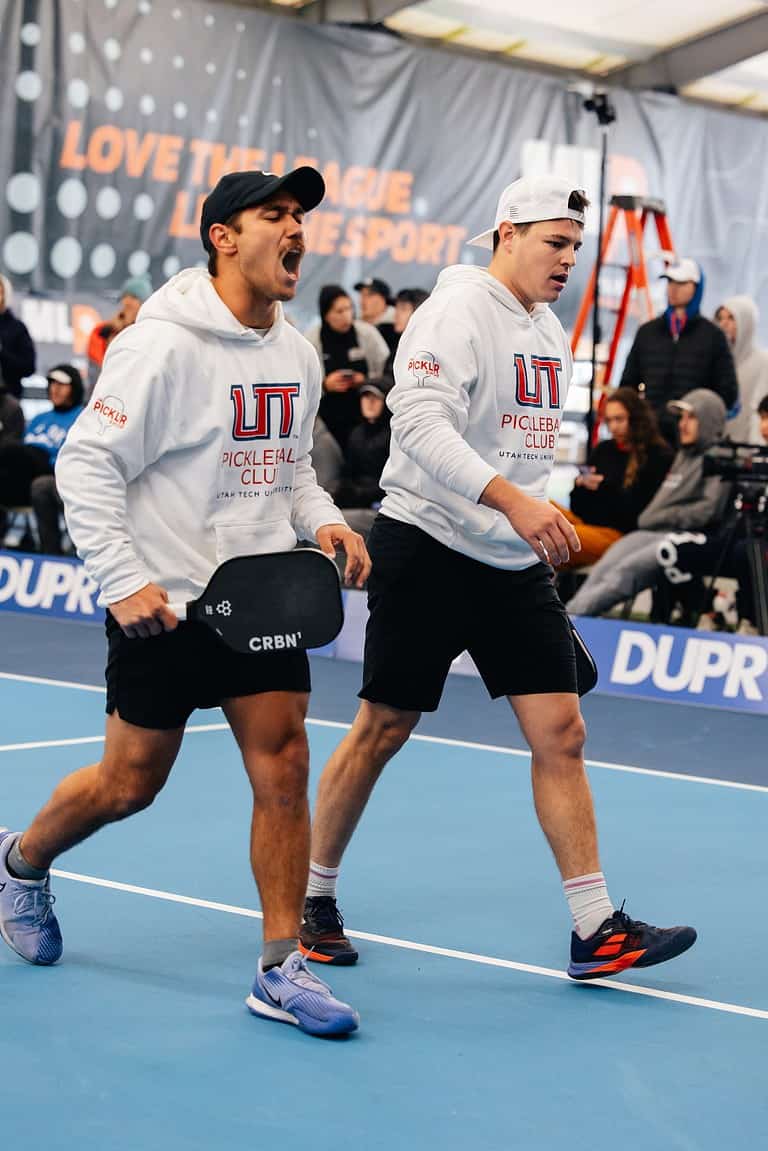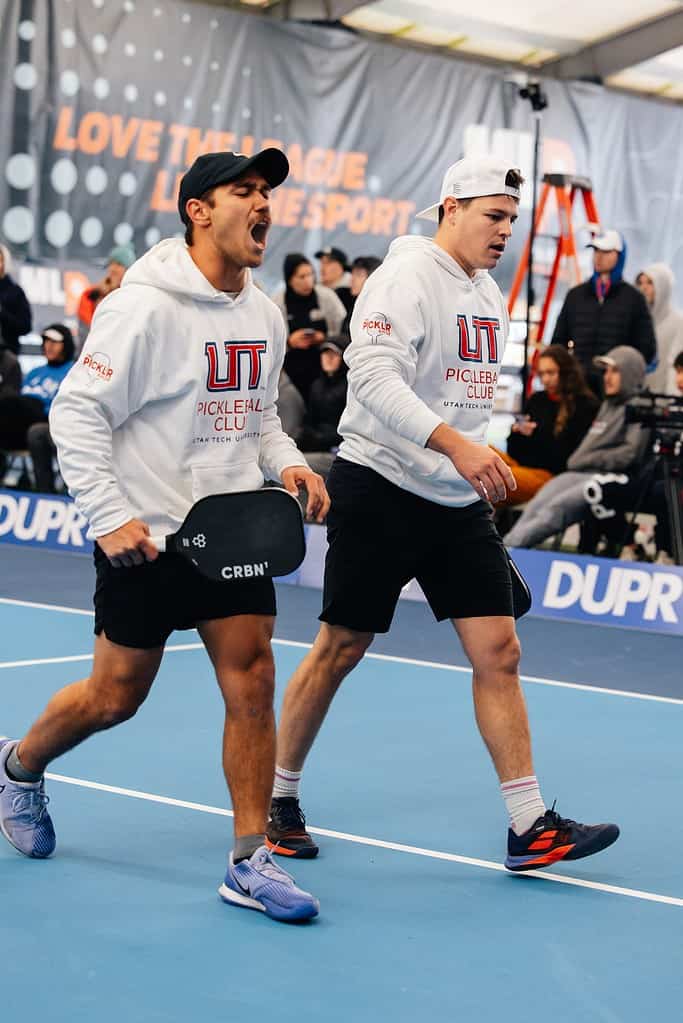 Pickleball is no longer just a backyard pastime for old people; it's gaining popularity on college campuses! In fact, the fastest-growing age group of pickleball players was those under the age of 21 according to USA Pickleball.
Collegiate clubs and tournaments are popping up across the country as more college students enthusiastically embrace and promote this sport. It's quickly becoming one of the fastest-growing recreational activities in higher education, captivating both students and administrators with its affordability and broad appeal.
Collegiate pickleball has gained quite a following, thanks to the rise of pickleball clubs on campuses and exciting intercollegiate tournaments. These awesome initiatives bring together a close-knit community of pickleball enthusiasts and help boost the sport's recognition in college athletics.
College Pickleball Clubs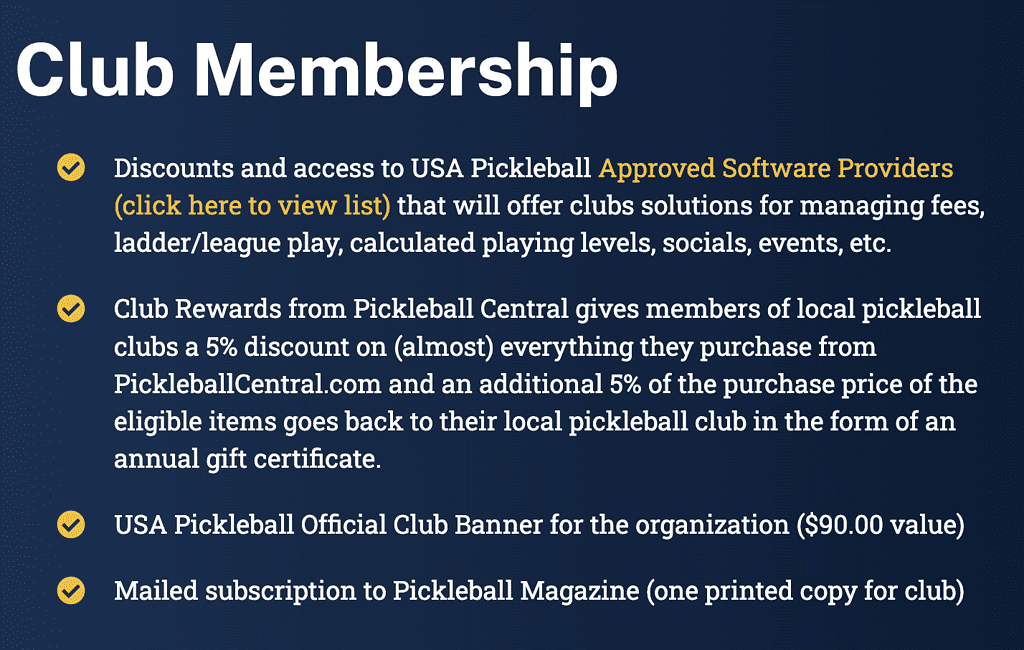 Collegiate clubs are experiencing rapid growth, providing students with opportunities to play and compete in this exhilarating sport.
Official Pickleball Club Membership through USA Pickleball offers some great solutions for insurance, club management, and opportunities to play for campus pickleball clubs. It's just $50/year to register as an official club sport and you can register here.
College Pickleball Tournaments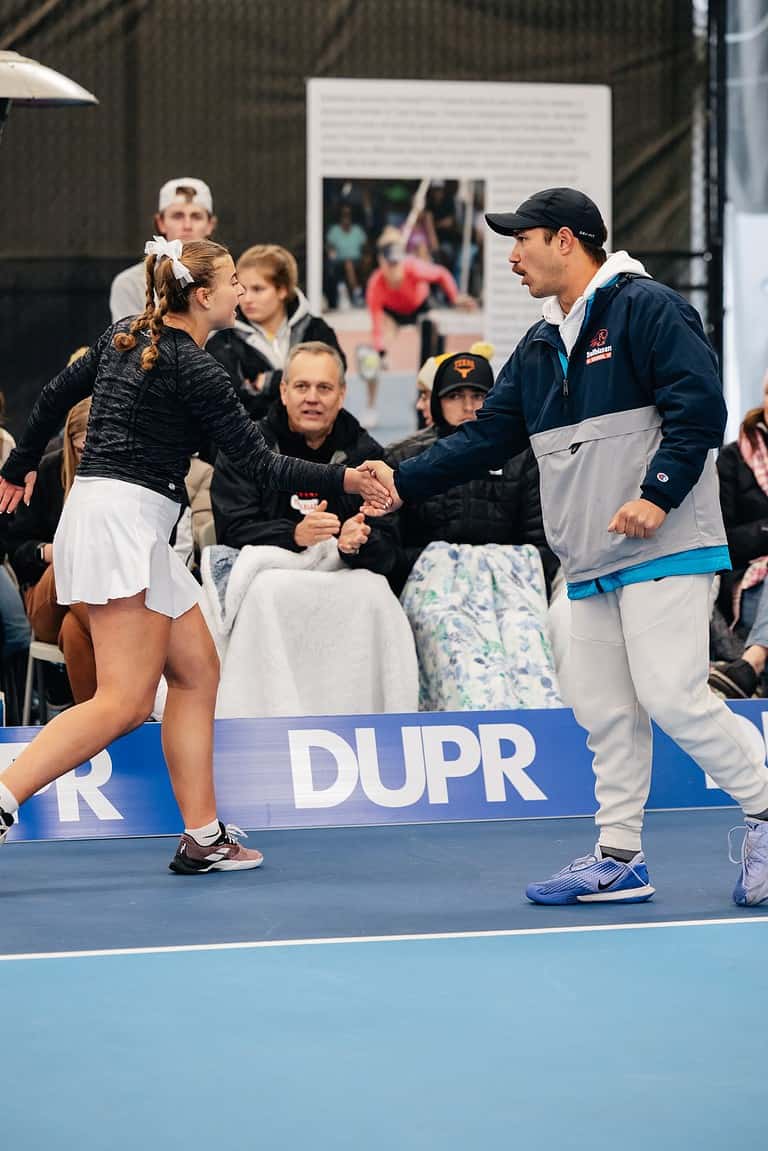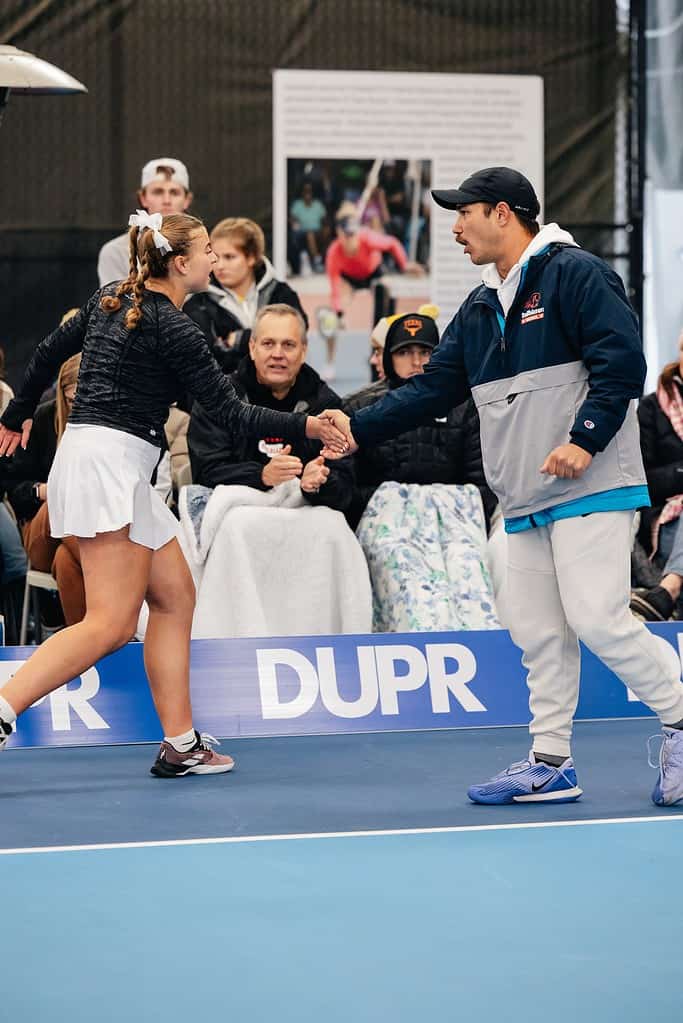 Intercollegiate pickleball tournaments are becomming more and more frequent. This is giving students an opportunity to be a part of something bigger than themselves, embrace competition and have some fun in a group setting!
On top of that, it is providing scholarship opportunities for these students who might not have had any otherwise. The number of schools with clubs recognized by USA Pickleball has grown, with more schools participating in national tournaments.
DUPR Collegiate Pickleball Tournaments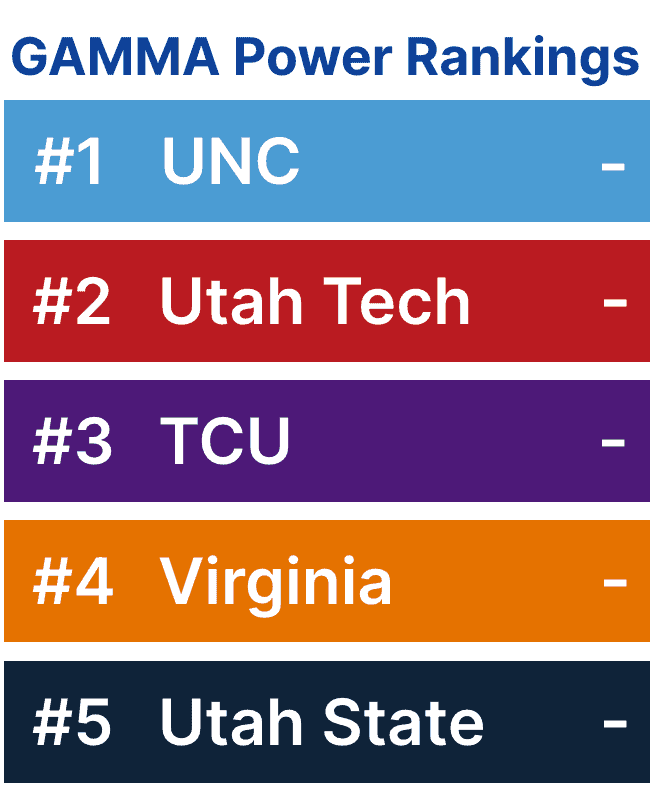 When it comes to an intercollegiate pickleball tournament, DUPR Collegiate Pickleball is leading the way in this area.
DUPR, which is the universal rating system for pickleball players, also provides college pickleball rankings as well. Currently, some of the best teams in the country are TCU, Utah tech university, and the university of North Carolina.
DUPR is holding 12 regional tournaments throughout the country in 2023, with the national championship team taking home $31,000 in scholarship money! DUPR also has a travel stipend to those schools who qualify of up to $1,000. All of these tournaments will be played at Life Time Clubs around the country.
The Appeal of Pickleball for College Students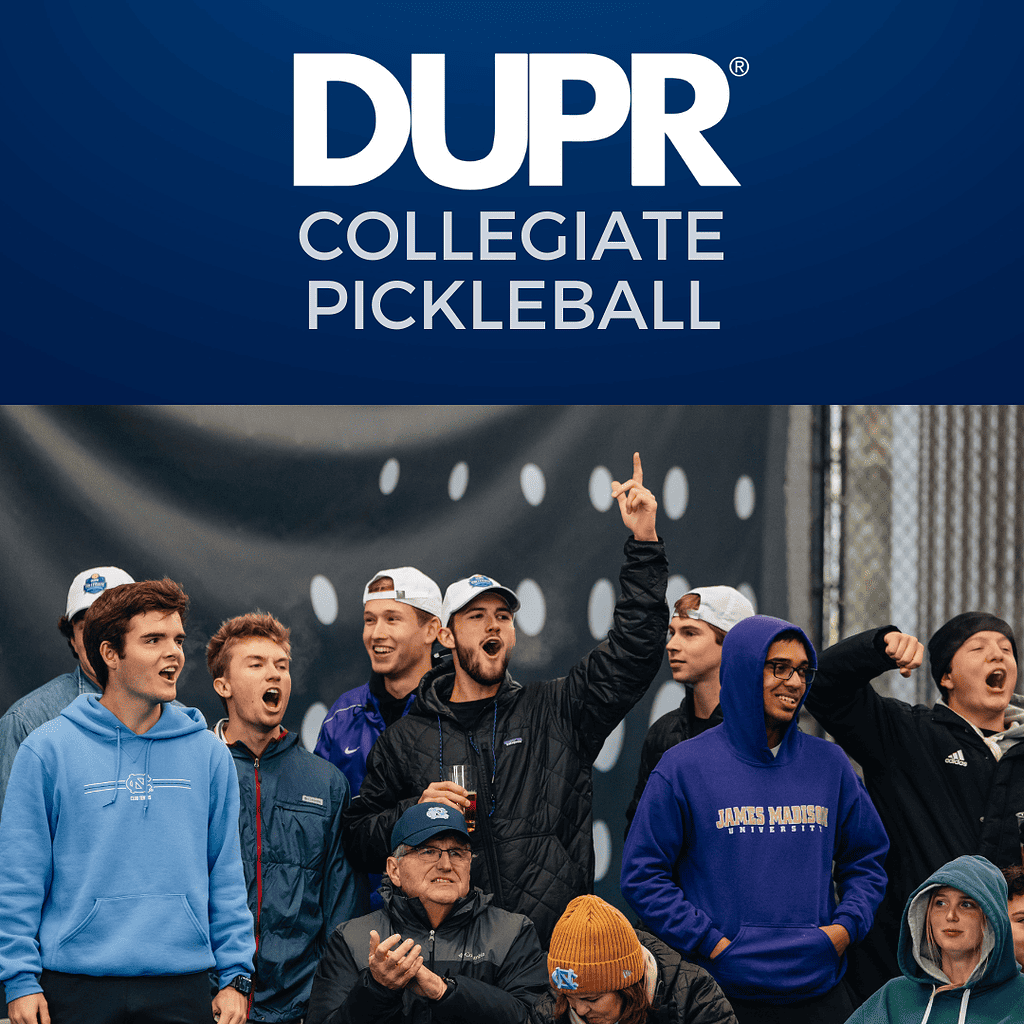 The appeal of pickleball for college students lies in its unique combination of approachability, competitiveness, and camaraderie. As a sport, pickleball is easy to pick up, making it an inviting option for beginners. The compact court size allows for fast-paced, strategic gameplay that keeps players engaged at all times.
But above all, the sense of community that pickleball fosters is truly remarkable. Players can easily team up for doubles matches, sparking friendly competition and forging lasting friendships.
Plus, the sport's growth has led schools to begin offering pickleball scholarships, giving students an added incentive to participate. With its accessibility, exciting gameplay, and growing opportunities, pickleball has quickly become a popular sport for many college students.
Physical and Mental Health
The act of playing pickleball provides an excellent avenue for college students to maintain physical fitness and ward off that "freshman 15"! The sport offers several benefits, including:
Burning calories
Improving cardiovascular health
Building muscle strength
Enhancing coordination
These factors make pickleball a solid activity for busy college students.
Plus, playing pickleball can bring about significant mental health benefits to students. This fun sport helps alleviate stress and enhance focus, leading to improved academic performance and overall happiness. With its low risk of injuries compared to other NCAA sports, pickleball provides a safe and enjoyable way for college students to stay active and healthy.
Social Aspect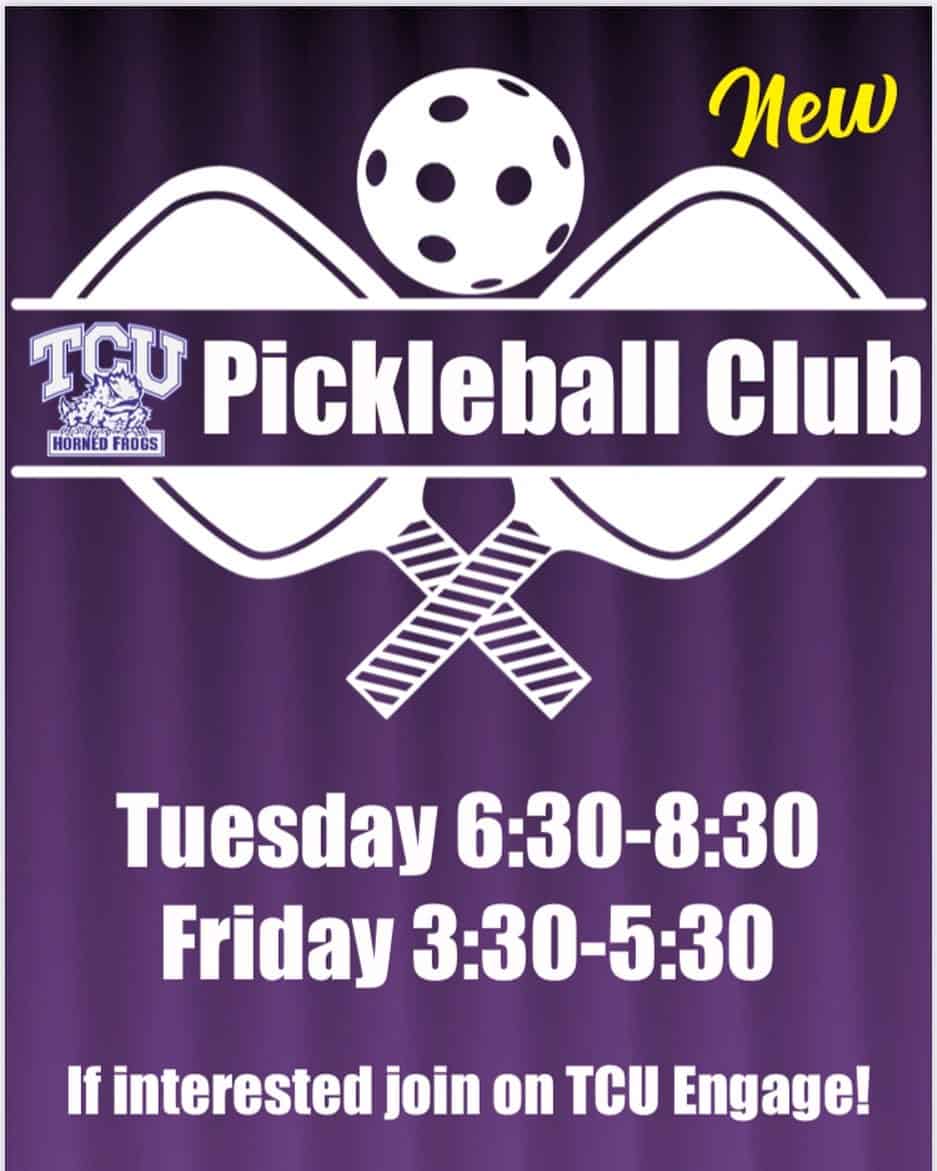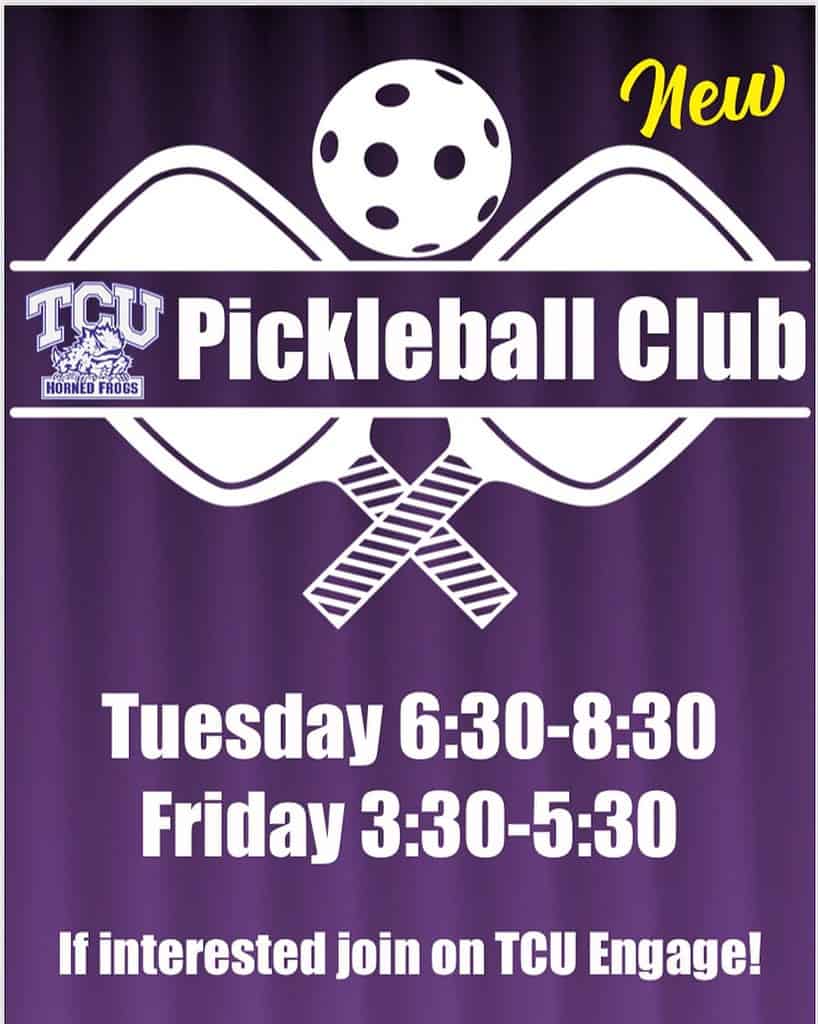 One of the many things that I love about Pickleball is the social aspect. Pickleball establishes a great socializing platform for college students, fostering a sense of community on campus. The game's benefits include:
Easy-to-learn rules
Welcoming atmosphere
Ideal for students of all skill levels to participate in
Opportunity to make new friends
Additionally, involvement in college pickleball clubs and tournaments offers several benefits, including:
Creation of lasting bonds and memories among students, teammates, and opponents
Fostering camaraderie and teamwork
Contributing to a positive and inclusive campus environment
College Athletics and Pickleball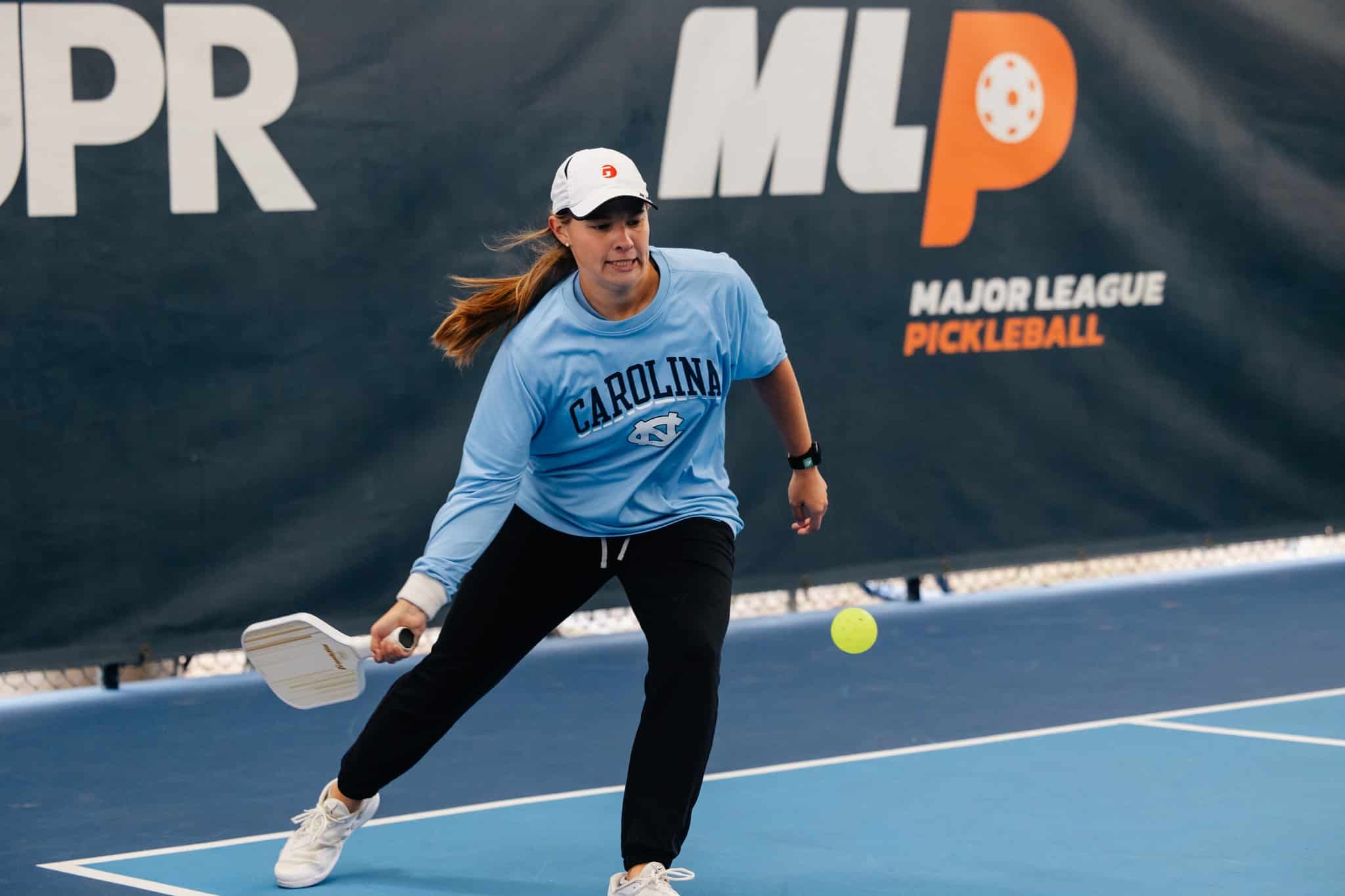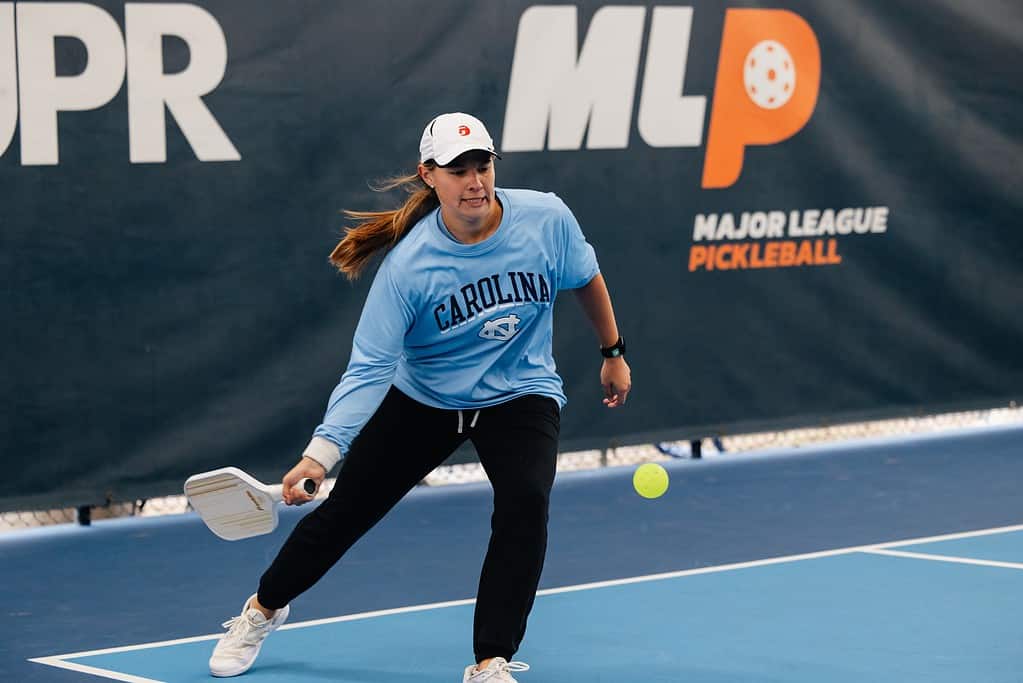 Including pickleball in college athletics programs can bring numerous benefits to the departments. It can attract talented athletes, boost enrollment figures, and foster collaboration with existing tennis and badminton programs.
Scholarships and Financial Aid
Pickleball scholarships can be a game-changer for colleges, who can benefit by attracting skilled athletes with a passion for the sport. By offering scholarships to players, schools can encourage students who may not have been able to participate in the sport otherwise.
On top of that, pickleball is relatively inexpensive to play and maintain, making it a great option for colleges on tight budgets.
Not only do these scholarships benefit the athletes themselves, but they also contribute to the growth and recognition of pickleball on a larger scale. Colleges that invest in pickleball scholarships showcase their commitment to the sport, encouraging other institutions to follow suit and further propel the popularity of college pickleball.
Boosting Enrollment
Adding pickleball as an official college sport can also be a powerful recruiting tool for college athletic programs. With its considerably short court size and low risk of injury, pickleball can appeal to a wide variety of athletes. Plus, the inclusion of this sport in college athletics programs can give colleges an edge over their competition.
Collaboration with Tennis and Badminton Programs
Collaboration with existing tennis and badminton programs at college campuses can simplify and render cost-effectiveness to the establishment of pickleball programs. By sharing resources, facilities, and coaching expertise, colleges can ensure the smooth integration of pickleball into their athletics departments.
For instance, tennis coaches who also have knowledge of pickleball can contribute to building new pickleball programs from the ground up, making it a fantastic career opportunity for them and a valuable asset for the college.
Such collaborations not only benefit the pickleball programs but also help strengthen the college's overall sports offerings by providing diverse opportunities for student athletes.
Growing Popularity
As more colleges begin to recognize pickleball, its popularity is sure to continue growing. This could lead to more opportunities for students, like travel stipends and sponsored tournaments, as well as increased media exposure of the sport in general. It will also give college athletes a chance to showcase their talents on a national stage—all while having tons of fun!
All in all, adding pickleball to college athletics programs could be a great way for colleges to bolster enrollment, expand opportunities for athletes, and bring exposure to the sport on a larger platform. With its focus on fun, fitness, and friendship, pickleball makes an ideal addition to any college campus!
Overcoming Challenges to Establish College Pickleball
Like any new venture, the establishment of college pickleball comes bundled with its fair share of challenges.
One of the biggest obstacles to overcome deals with limited resources. Most college athletic programs are already stretched thin, making it difficult for them to allocate funds toward new sports initiatives.
Additionally, pickleball may require special court surfaces and equipment that may not be readily available in most college campuses. In such cases, colleges must explore alternative sources of funding in order to ensure the successful implementation of their pickleball programs.
Limited Exposure and Knowledge
Another hurdle is that, in many cases, people are simply unaware of this sport's benefits and potential. As a result, college administrators may not prioritize it over other existing sports programs.
In order to overcome these challenges, Colleges should work on raising awareness among administrators, students, and alumni. This can be done through marketing campaigns that highlight the advantages of pickleball over other college sports.
Additionally, colleges should take steps to ensure that coaches and players have all the resources they need for a successful program launch.
Securing Funding and Resources
Successful college pickleball programs require secure funding and resources. University administrators can seek support from alumni, apply for grants, and partner with local businesses to acquire the necessary resources. Alumni, who have a strong connection to the university, can be valuable supporters of pickleball on campus. Grants from organizations and partnerships with local businesses can also provide funding, equipment, and facilities.
Envisioning a Future with NCAA Recognition
NCAA recognition would be a monumental achievement for college pickleball programs and could open the door to many great opportunities. It would give athletes more exposure and the chance to compete for official NCAA championships in the sport. At present, the NCAA does not recognize pickleball as an official sport. However, this could change in the near future if more colleges invest in the sport by offering scholarships and establishing quality programs.
In order to achieve NCAA recognition, college pickleball must meet certain criteria such as having enough teams to form a complete division with at least six members. College administrators should work with the NCAA to develop a pickleball program that meets their standards and encourages more colleges to get involved.
This is only the beginning of what college pickleball can achieve. With its growing popularity, it has the potential to become one of the most popular sports in universities all over the world. Now is the time for colleges to take advantage of this unique opportunity and establish quality pickleball programs that will benefit their students for years to come.
Promotion of the Sport
Once college pickleball programs get established, there are a variety of ways to promote the sport and spread awareness. Colleges should create engaging content such as videos, photographs, and articles that showcase their pickleball teams in action. This can help attract prospective student-athletes and bring attention to the sport. Additionally, colleges can host pickleball tournaments or create an intramural league between their own teams in order to generate additional interest.
By combining these efforts with traditional marketing techniques such as press releases and social media campaigns, colleges can ensure that pickleball gets the attention it deserves! By taking the right steps, college pickleball can become a major sport and provide endless opportunities for student-athletes.
Summary
In conclusion, college pickleball is an exciting and rapidly growing phenomenon that offers numerous benefits to college students, athletics departments, and the wider campus community. By addressing challenges and working together, we can build a vibrant and inclusive college pickleball community that enjoys mainstream acceptance and NCAA recognition. So, let's pick up our paddles, hit the courts, and embrace the exhilarating world of college pickleball!
Frequently Asked Questions
Will pickleball be a college sport?
Pickleball is rapidly gaining popularity among college-aged players and an increasing number of universities are adding pickleball clubs. Furthermore, the UNCSA Pickleball team will be launching this Fall 2023, suggesting that soon it could be a sanctioned NCAA sport! Exciting times for pickleball ahead!
Is pickleball popular with college students?
Pickleball is definitely gaining in popularity among college students, with courts popping up on campuses across the country. It's no longer just a sport for the older generations – it's exciting and can be enjoyed by all ages!
Where is pickleball most famous?
Pickleball is most famously associated with Florida, especially Naples which claims the unofficial title of Pickleball Capital of the World. With its abundant top-notch courts, vibrant pickleball communities, and year-round sunny weather, it truly takes the crown as the ultimate pickleball destination.
What sport is pickleball close to?
Pickleball is a fun and exciting sport that is closely related to tennis, badminton, and ping-pong. It's perfect for players of all ages and abilities! Pickleball is easy to learn and can be played indoors or outdoors. It's a great way to stay active and have fun with friends and family. The game is played with a paddle and a
How can college students benefit from playing pickleball?
Playing pickleball is a great way for college students to stay active, boost their mental health, and connect with new people – all while having fun!