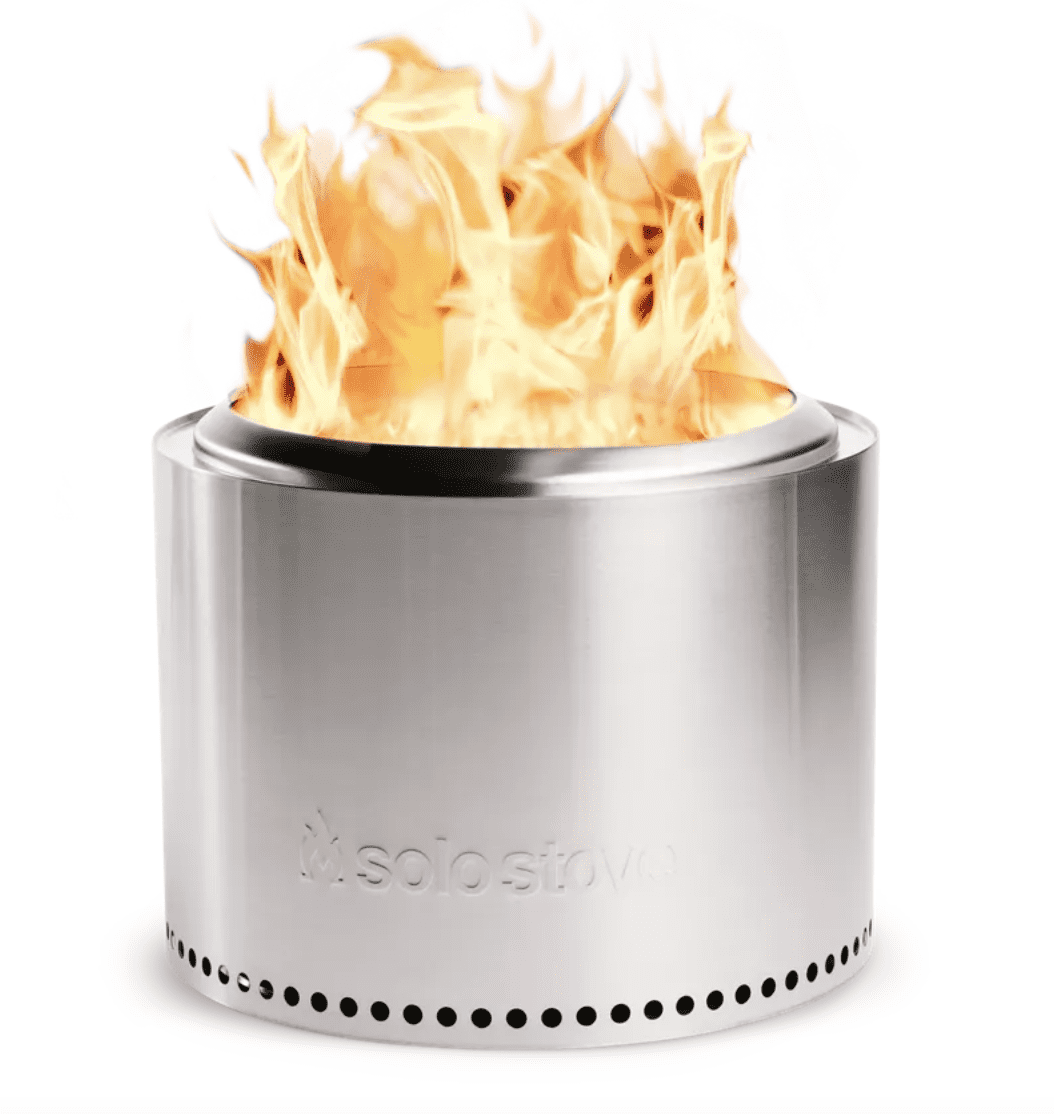 There's nothing quite like sitting around a campfire at night. There's something about the crackling of the flames and the smell of smoke that just makes the experience complete.
But sometimes, that smoke can just be too much in traditional wood-burning fire pits. Somehow it always gets in your eyes no matter where you sit!
So if you're tired of dealing with smoky fire pits, check out the Solo Stove Bonfire 2.0 fire pit.
Smokeless fire pits have really increased in popularity and Solo Stove makes some of the best. There are many Solo Stove models and Solo Stove reviews out there, so we decided to make this a simple and comprehensive review of the Solo Stove Bonfire 2.0.
We are reader supported and as such may make a small commission at no cost to you if you purchase through our links
What is the Solo Stove Bonfire Fire Pit 2.0?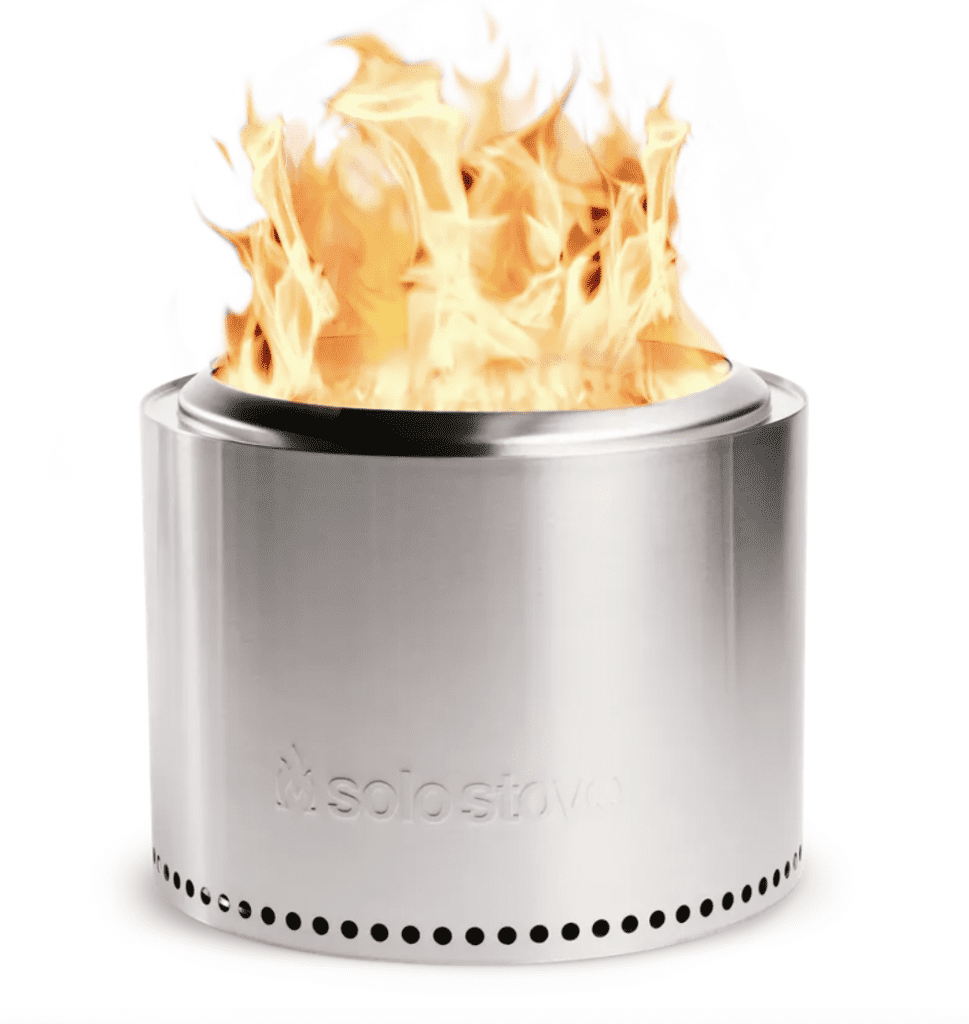 The Solo Stove Bonfire 2.0 is a wood-burning fire pit that is designed to give you a smokeless, clean-burning fire.
This innovative fire pit is constructed from high-quality stainless steel and aluminum and is designed to minimize smoke and maximize airflow, so you can enjoy clean, efficient, smokeless fires.
We put the Bonfire Fire Pit to the test to see if it lives up to the hype of being better than the other fire pits out there.
Unboxing the Bonfire Fire Pit
The first thing that struck me about the Bonfire Fire Pit 2.0 was its sleek design. The stove is compact and easy to transport, which is ideal for camping or tailgating which I do a lot of. It comes with a nice nylon carrying case for easy storage and transportation. The case also has a pocket for holding small items like matches or a fire starter.
First impressions
One of the first things you'll notice about the Solo Stove Bonfire 2.0 is its sleek design.
Solo Stove fire pits are some of the coolest looking out there in my opinion.
But Solo Stoves good looks aren't just for show – the Solo Stove Bonfire 2.0 is also designed for maximum efficiency.
Thanks to its patented airflow system, this fire pit requires less wood and produces less smoke than other fire pits on the market. That means you'll spend less time gathering wood and more time enjoying your campfire.
Another impressive feature of the Solo Stove Bonfire 2.0 fire pit is how easy it is to set up and use. In just minutes, you can have a roaring fire going – perfect for making s'mores or simply enjoying some time around the fire pit.
And when it's time to pack up and head home, the Solo Stove Bonfire 2.0 fire pit is just as easy to take down. Simply extinguish your fire and allow the stove to cool before disassembling it and storing it away until your next camping trip.
Assembling the Stove
The fire pit was very easy to set up. It took less than 5 minutes to unpack and assemble, which is a huge plus in my book. Once assembled, the fire pit stands about 14 inches tall and has a diameter of 19.5 inches. The legs are collapsible, so it can be easily stored in the included carrying case.
Starting a Fire
We were really impressed with how easy it was to start a fire in the Bonfire fire pit. We used regular firewood, and within minutes, we had a hot, smokeless fire going.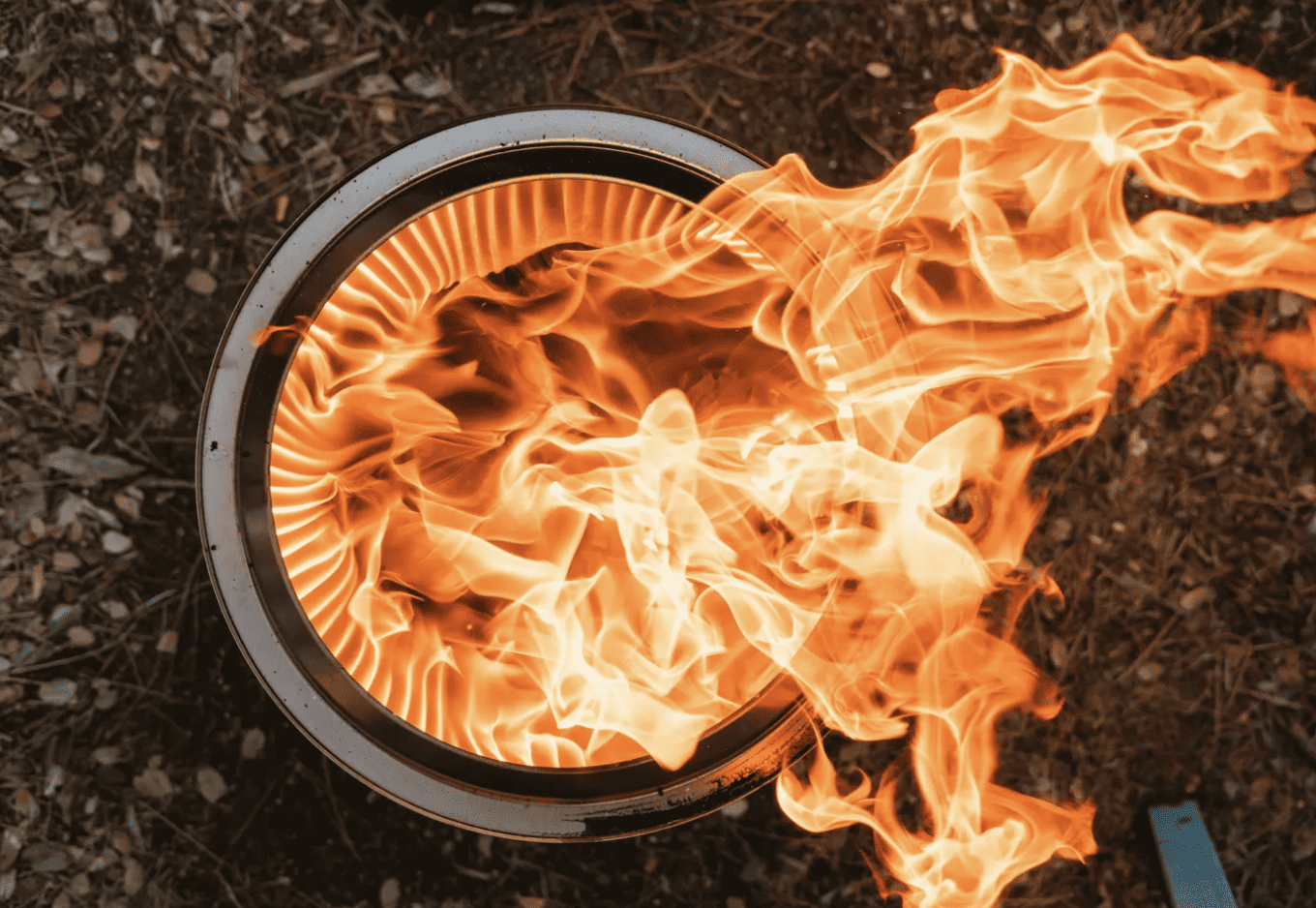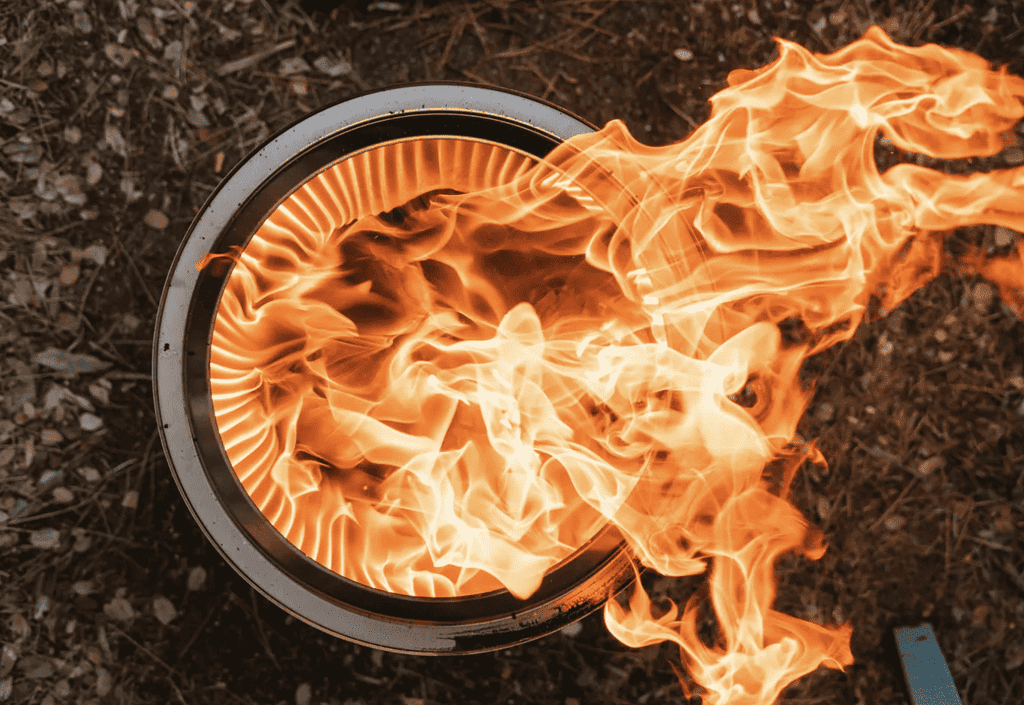 Using the Stove
I was really impressed with how well the fire pit performed. I was able to get a good fire going in just a few minutes using only some small kindling and twigs. The secondary combustion chamber did a great job of providing plenty of airflow with the vent holes to keep the fire burning hot and evenly. The cooktop was also very easy to use and clean up after cooking on it.
Cooking on the Stove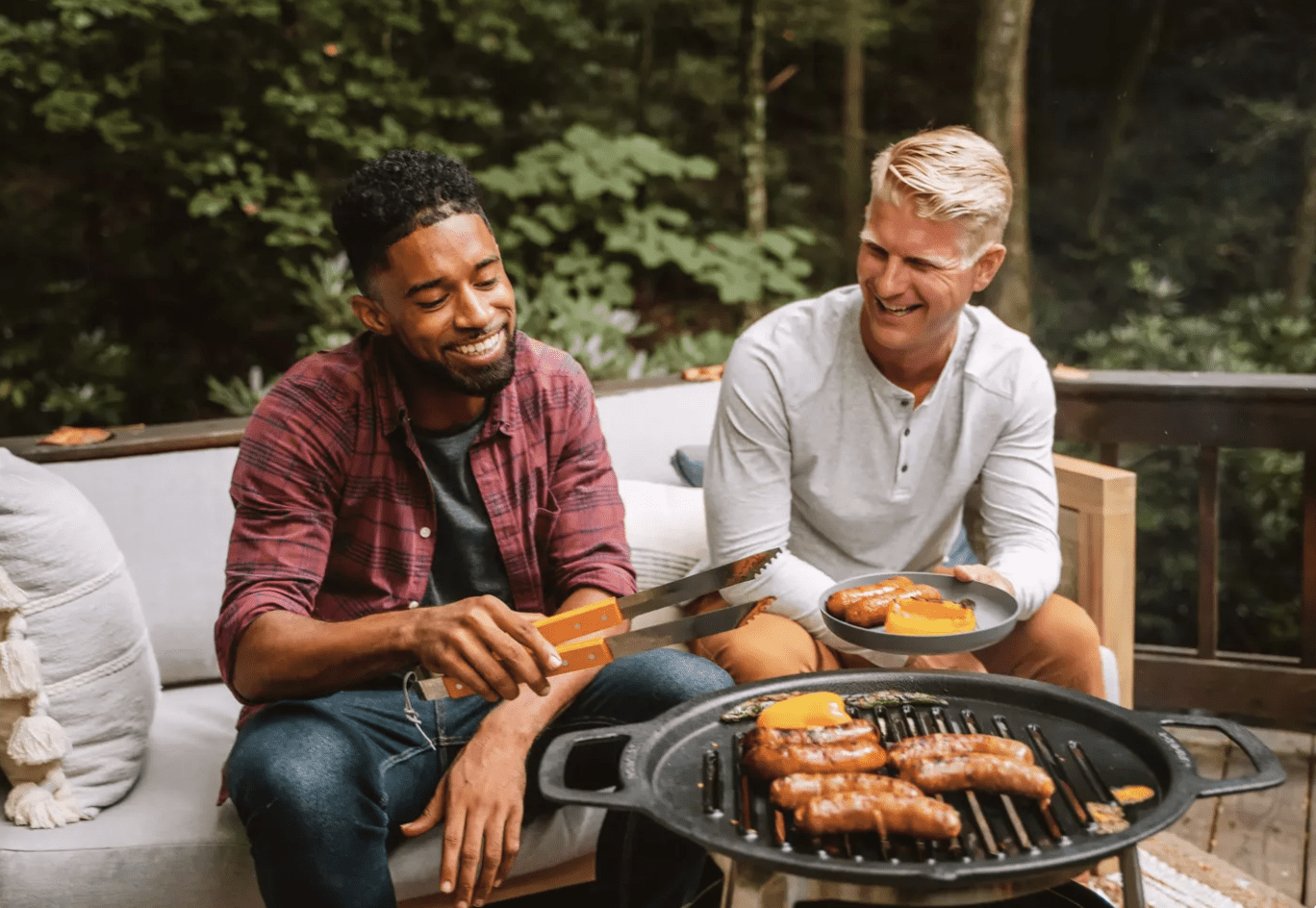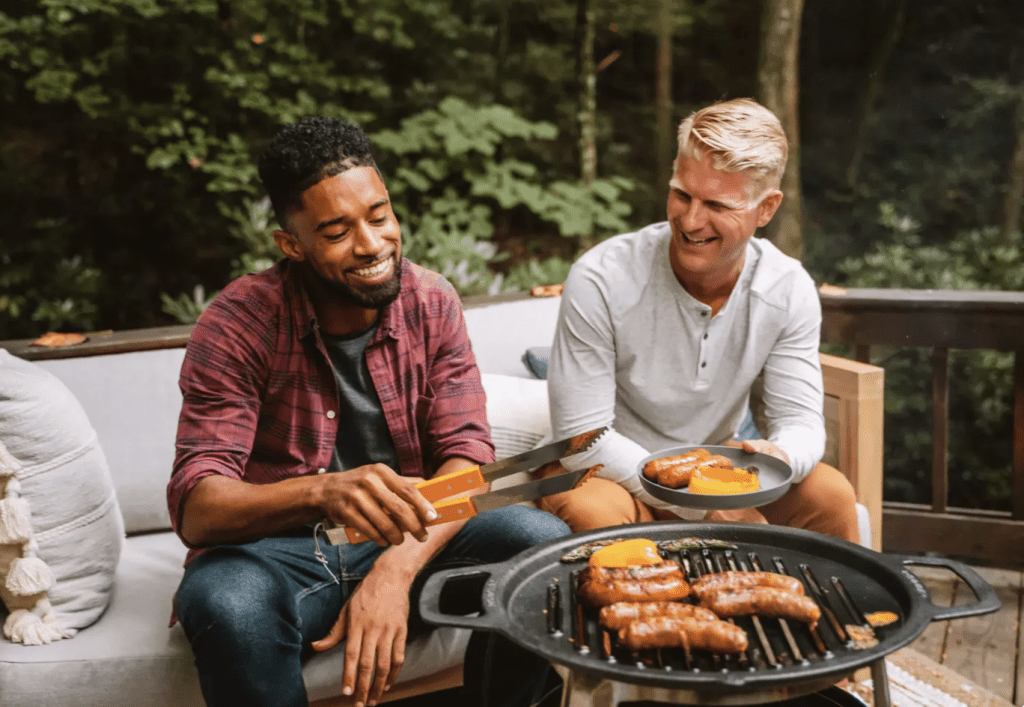 The Bonfire 2.0 fire pit also doubles as a wood-burning cook stove. I love cooking outside so we decided to give it a try.
We made some simple grilled cheese sandwiches, and they turned out great! The stove top heats up quickly and evenly. Cooking was simple and of course, smokeless.
Clean-up was also a breeze; all we had to do was wipe down the cooktop with a damp cloth and empty the removable ash pan. There are a ton of great Solo Stove Accessories you can add to enhance your experience.
Burn Time
We were also impressed with how long the Bonfire fire burns. This does depend on a few different factors, including the type of wood being burned and the size of the fire pit.
Of course, the actual burn time will also depend on how much wood is being burned at one time. If you are trying to extend the burn time of your Solo Stove Bonfire 2.0, you can do so by burning smaller pieces of wood more slowly. Keeping the fire contained within the burn chamber will also help to extend its burn time.
And when we were finished, all we had to do was let the ashes cool and then dispose of them in the trash by using the removable ash pan; there was no mess left behind.
Minimal Smoke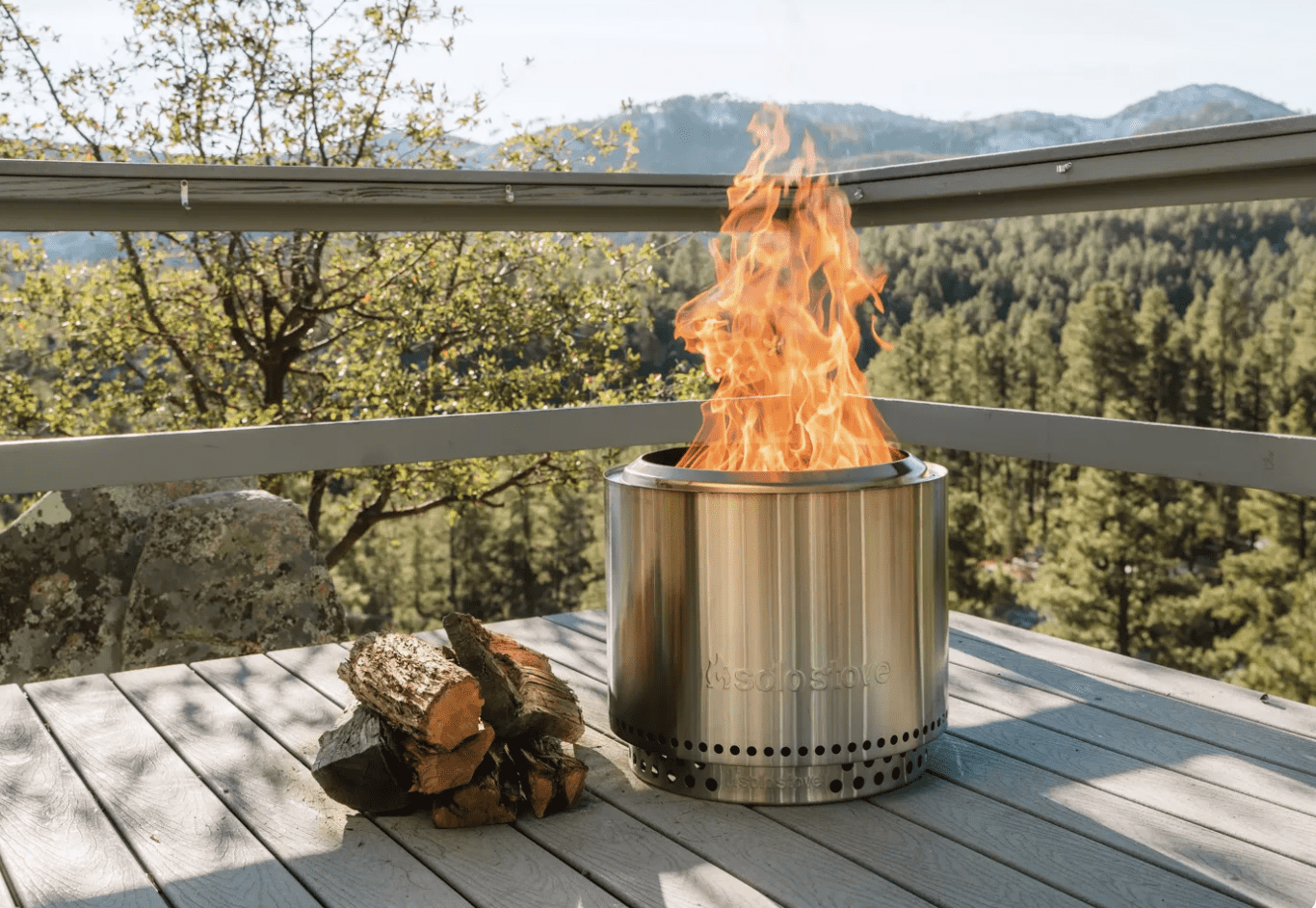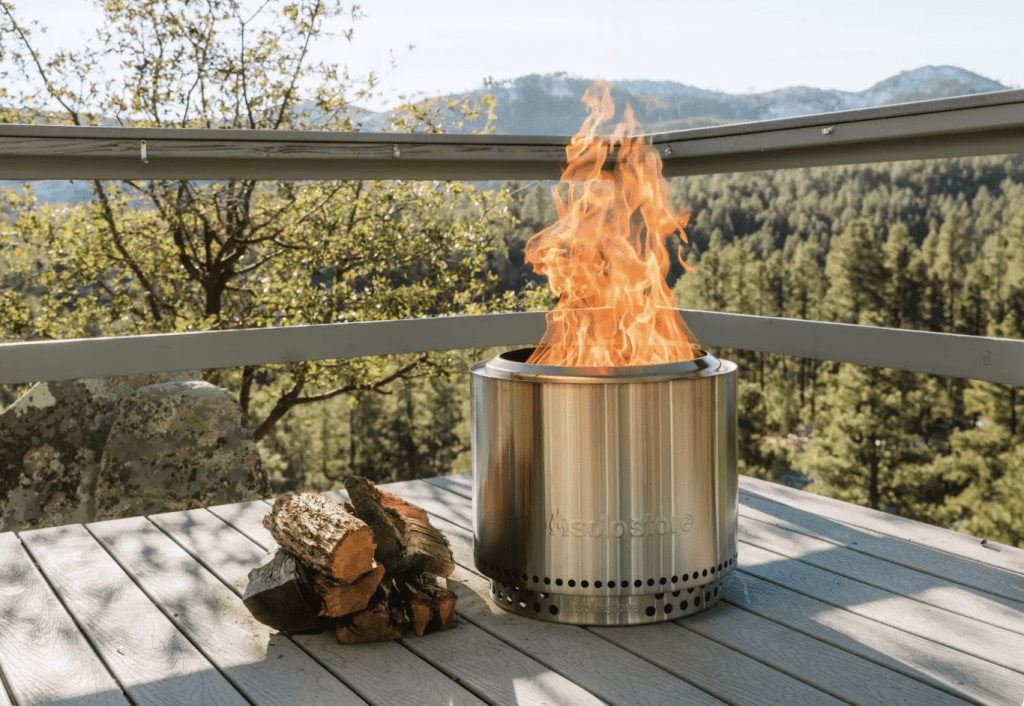 Another advantage of the Solo Stove Bonfire 2.0's efficient design is that it produces very little smoke. So if you're tired of being surrounded by smoke in your backyard fire pit, this is one of the best smokeless fire pits you can get.
The Solo Stove Bonfire 2.0's double-wall design and secondary combustion chamber work together to produce a cleaner, more efficient burn that produces smoke free fire.
Durable Construction
Solo Stoves are very well made. The Bonfire 2.0 fire pit is constructed from high-quality stainless steel and aluminum for lasting durability.
Portability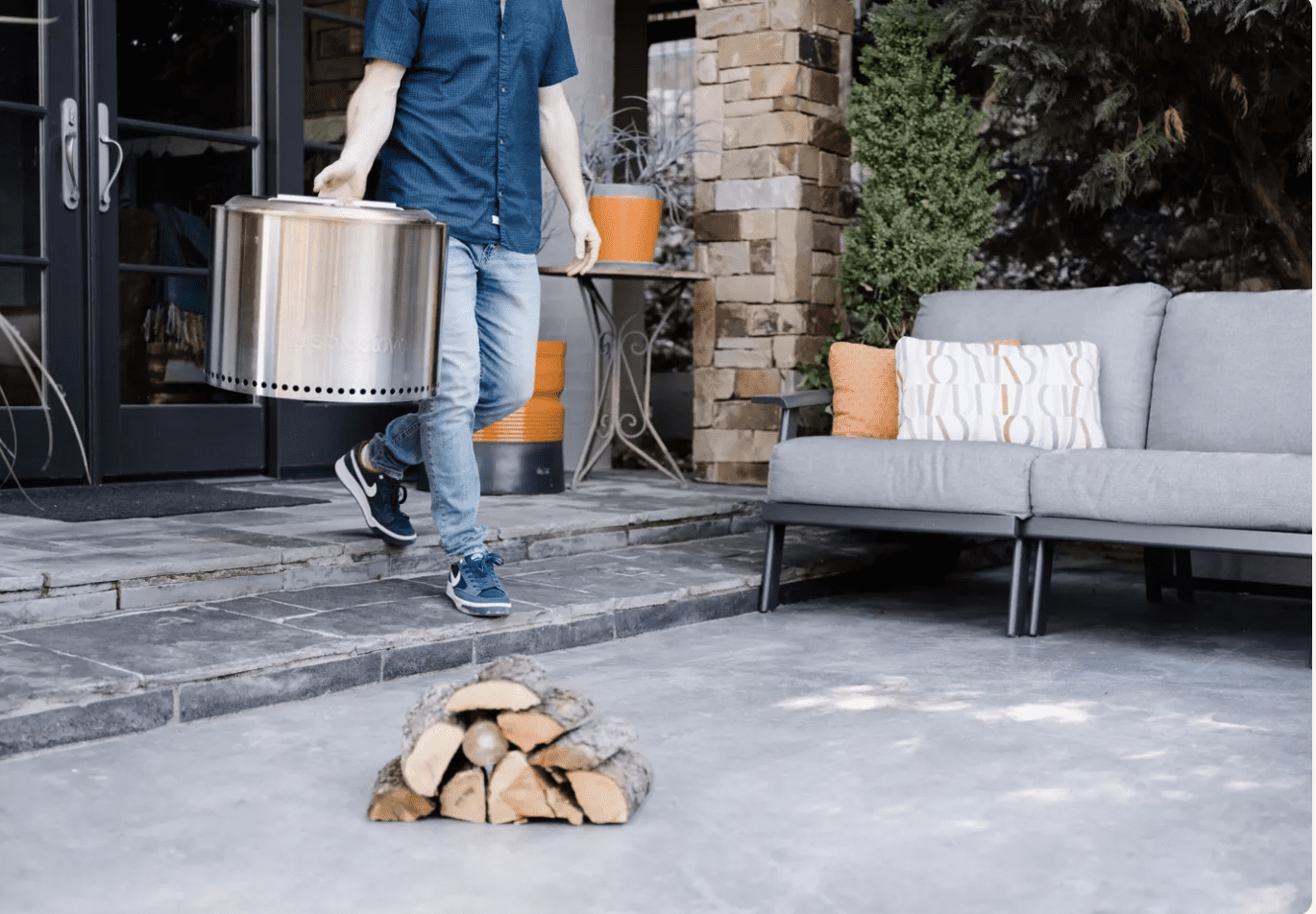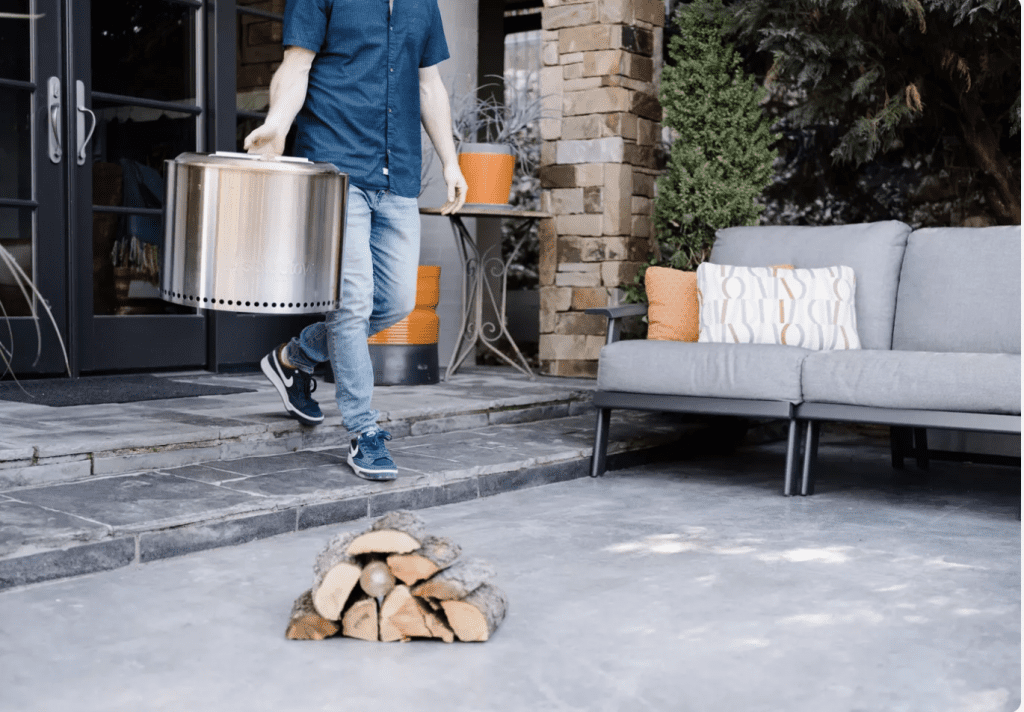 One of the best features of the Solo Stove Bonfire 2.0 is its portability. Its compact and lightweight design makes it easy to transport, even if you're traveling long distances.
The Solo Stove Bonfire 2 can be used in many settings such as backyards, campgrounds, RVs, tailgates, picnics, and beaches. There are limitless possibilities for ways to use this product which makes it a must-have for anyone who enjoys spending time outdoors! Not to mention its ease of use – from setting up to cleaning up – makes it an unbeatable choice in portable fire pits!
Ease of Use
Another huge selling point for the Solo Stove Bonfire 2.0 is its ease of use. This product was designed with simplicity in mind. You don't need any special tools or skills to get it up and running; just add some wood and light it with a match! The fire burns quickly and easily. The Solo Stove Bonfire 2.0 is also very easy to clean since it produces very little ash; just take out the removable ash pan and dump out the ashes.
How to Use the Solo Stove Bonfire 2.0
As we mentioned before, one of the best things about the Solo Stove Bonfire 2.0 is its simplicity. This fire pit was designed to be easy to use so that anyone can enjoy a wood-burning fire without any hassle. Just follow these simple steps and you'll be ready to go in no time
Add some wood to your Solo Stove Bonfire 2.0 – small pieces of kindling work best!
Light your fire with a match – no need for lighter fluid or fire starter logs.
Sit back, relax, and enjoy your smokeless flame!
When you're done, simply let your fire burn out on its own; there's no need to douse it with water since the Solo Stove fire prevents the risk of sparking embers flying into the air. And when your fire is completely extinguished, the Solo Stove Bonfire 2.0 will be cool enough to touch so that you can easily clean it up with the removable ash pan.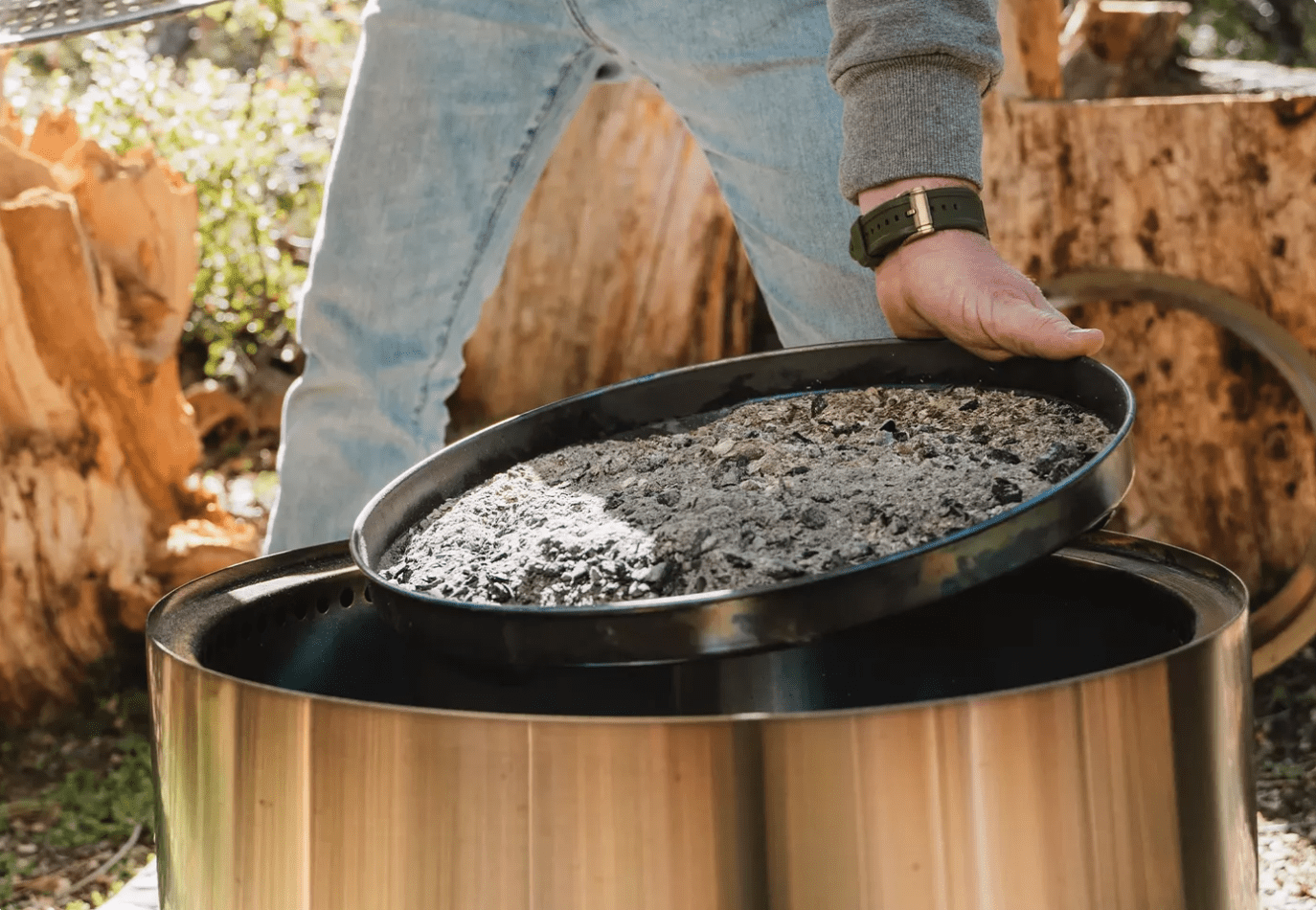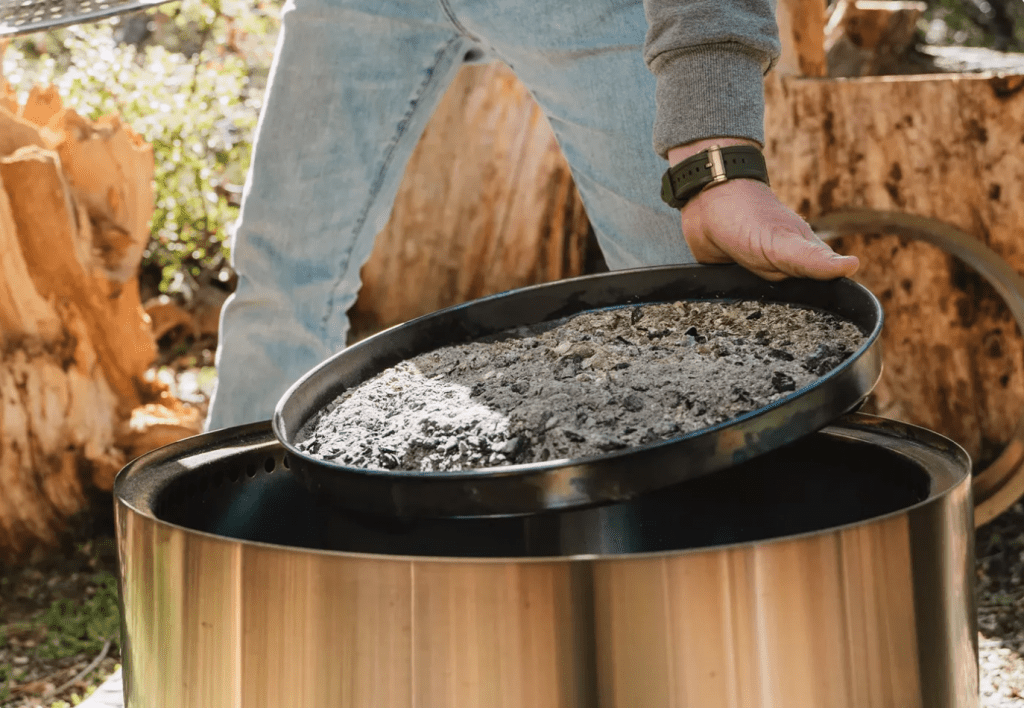 Solo Stove Bonfire 2.0 Features:
Dimensions: (HxW): 14 x 19.5 in, Weight: 20 lbs.
Material: 304 Stainless steel.
Key Features: Low Smoke, Portable, Durable.
NEW Feature: Removableash pan and base plate for easy cleaning.
Fuel: Wood Burning.
Optional fire pit stand (we recommend)
Conclusion:
If you're looking for a wood-burning fire pit that is easy to use and produces little to no smoke, we highly recommend the Solo Stove Bonfire 2.0.
It's well-made, easy to set up and use, and produces a hot, clean-burning fire. It's also very lightweight and portable, so it's great for camping trips or tailgating parties.
The only downside is that it's a bit on the pricey side; but in our opinion, it's worth every penny. If cost is holding you back, be sure to check out our cheaper Solo Stove alternatives post.