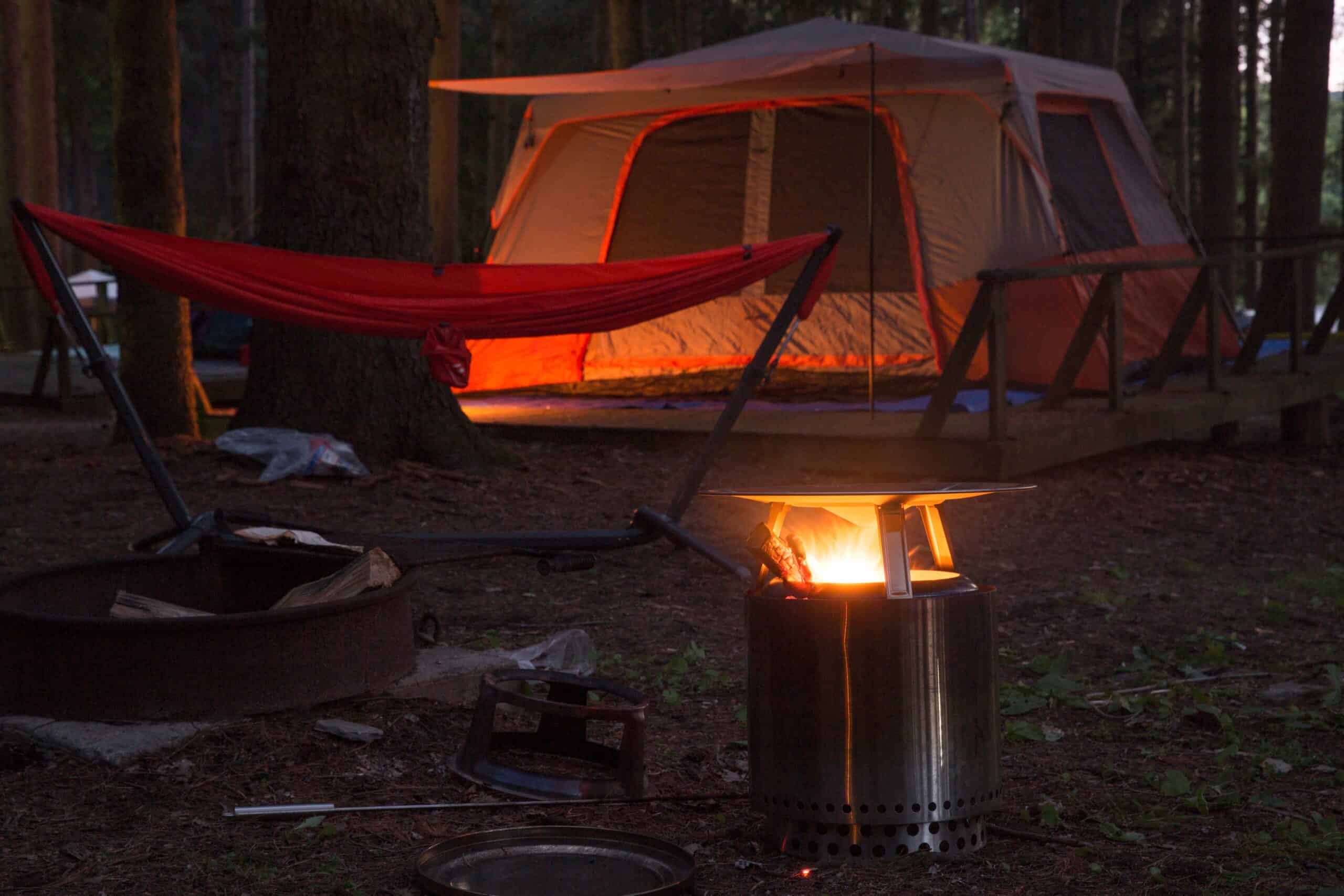 If you've ever sat around a Solo Stove smokeless fire pit, then you know just how hot one can get when it's in full swing. We use the Solo Stove Bonfire 2.0 and love it. Although, sometimes while the heat is nice and cozy on one side of the fire, it can leave those sitting on the other side feeling a bit left out in the cold.
Luckily, there's a new accessory that promises to keep everyone toasty warm—the Solo Stove Heat Deflector. This handy little stainless steel attachment is here to make sure that everyone gets to stay nice and cozy, which makes it one of our favorite Solo Stove accessories.
Read on to find out why the Solo Stove Heat Deflector is a must-have for any outdoor enthusiast looking for more fireside warmth.
We are reader supported and as such may make a small commission at no expense to you by purchasing thru our links and we greatly appreciate that!
What is the Solo Stove Heat Deflector?
The Heat Deflector is a revolutionary outdoor accessory that captures and redirects heat from your Solo Stove.
As we know, hot air rises. This device captures and redirects the heat that typically just goes straight up, or whichever way the wind is blowing, and redirects it out towards the sides allowing everyone to benefit from its warmth.
Made with durable stainless steel, this heat deflector is designed to last and can withstand high temperatures.
The heat deflector is an accessory that attaches to your existing Solo Stove Bonfire or other models, to help spread all the heat more evenly around your campfire. It works by redirecting the aimless heat from your fire that normally goes straight up, to pushing the heat out the sides toward where people are sitting or standing.
The result? An even more enjoyable—and comfortable—experience for everyone involved!
How Does it Work?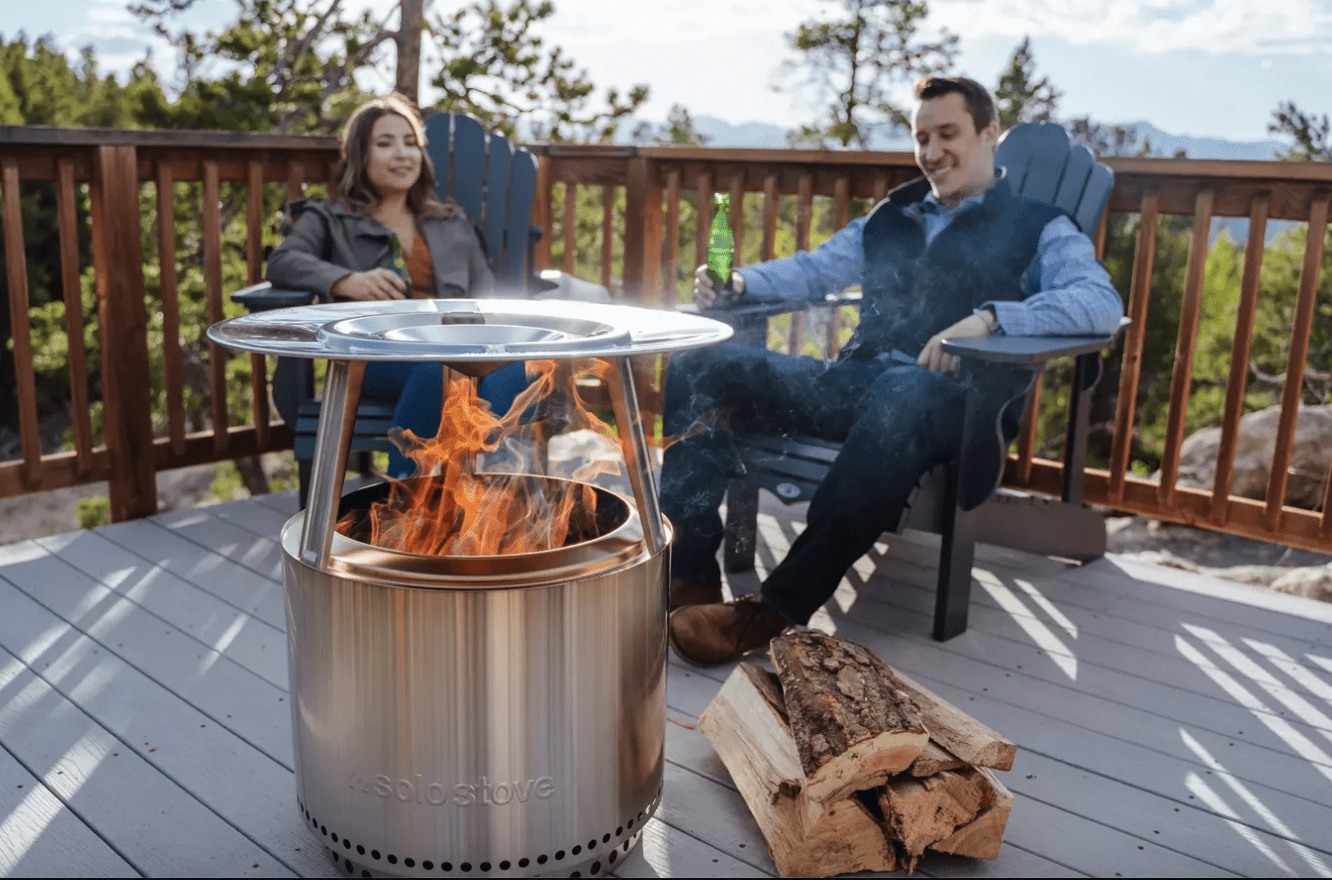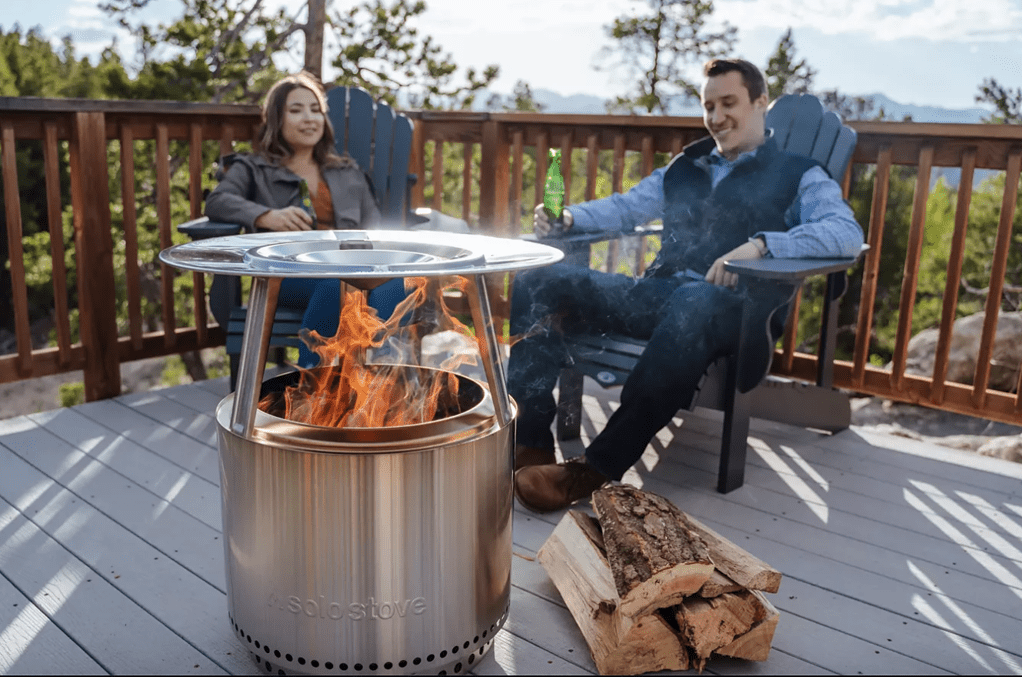 Using the Heat Deflector is simple and easy.
First, make sure that your Solo Stove is in the correct position and that it has been properly assembled according to the manufacturer's instructions.
Once that's complete, all you have to do is attach the heat deflector directly onto the top of your Solo Stove.
From there, it does all the work for you! The Heat Deflector captures the heat and will start redirecting it from your fire out towards your guests around the fire pit—helping to evenly spread the warmth and ensure that everyone gets a nice, cozy glow from your fire.
When you're done, and after it cools off of course, it stores away easily with the heat deflector's collapsible build. It has detachable legs that make storage easy. But be careful! The heat deflector's surfaces obviously get extremely hot being stainless steel, so we suggest using a good pair of heat resistant gloves when handling hot surfaces.
Does It Really Work?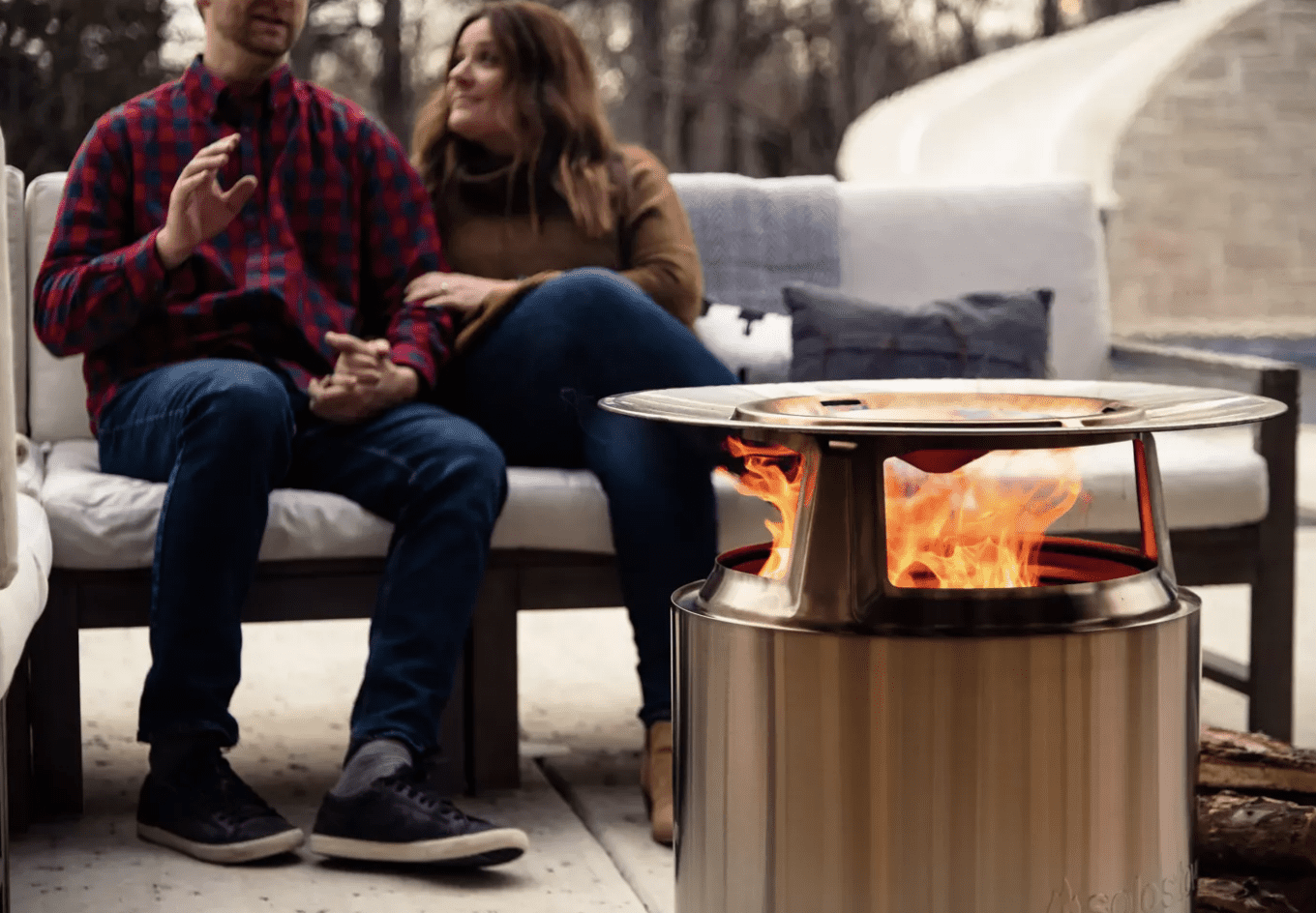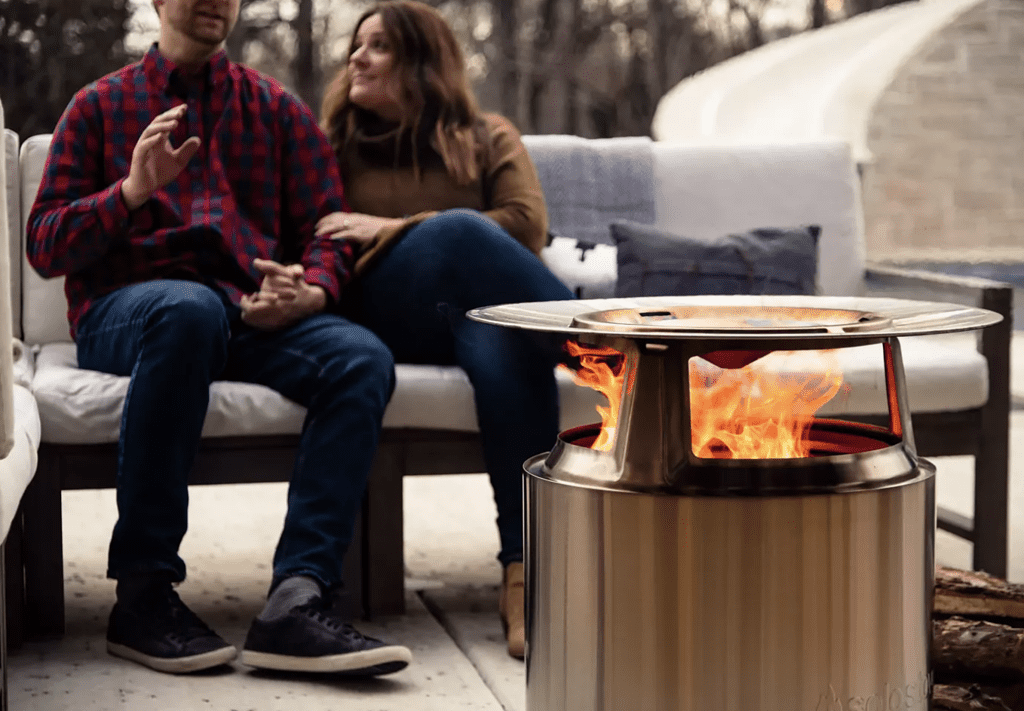 The short answer is: yes!
The Heat Deflector has been tested and proven to work. Many customers have reported having a much more pleasant fire pit experience while utilizing the Heat Deflector with their Solo Stove.
Plus, since the Heat Deflector is made from a durable stainless steel material, you can rest assured knowing that it will last through many campfires and weather conditions.
In our experience testing the heat deflector, the heat dramatically increased towards us where we were sitting by the fire, keeping out hands, chest and feel warm as we sat by the wonderful smokeless fire.
Why You Need One?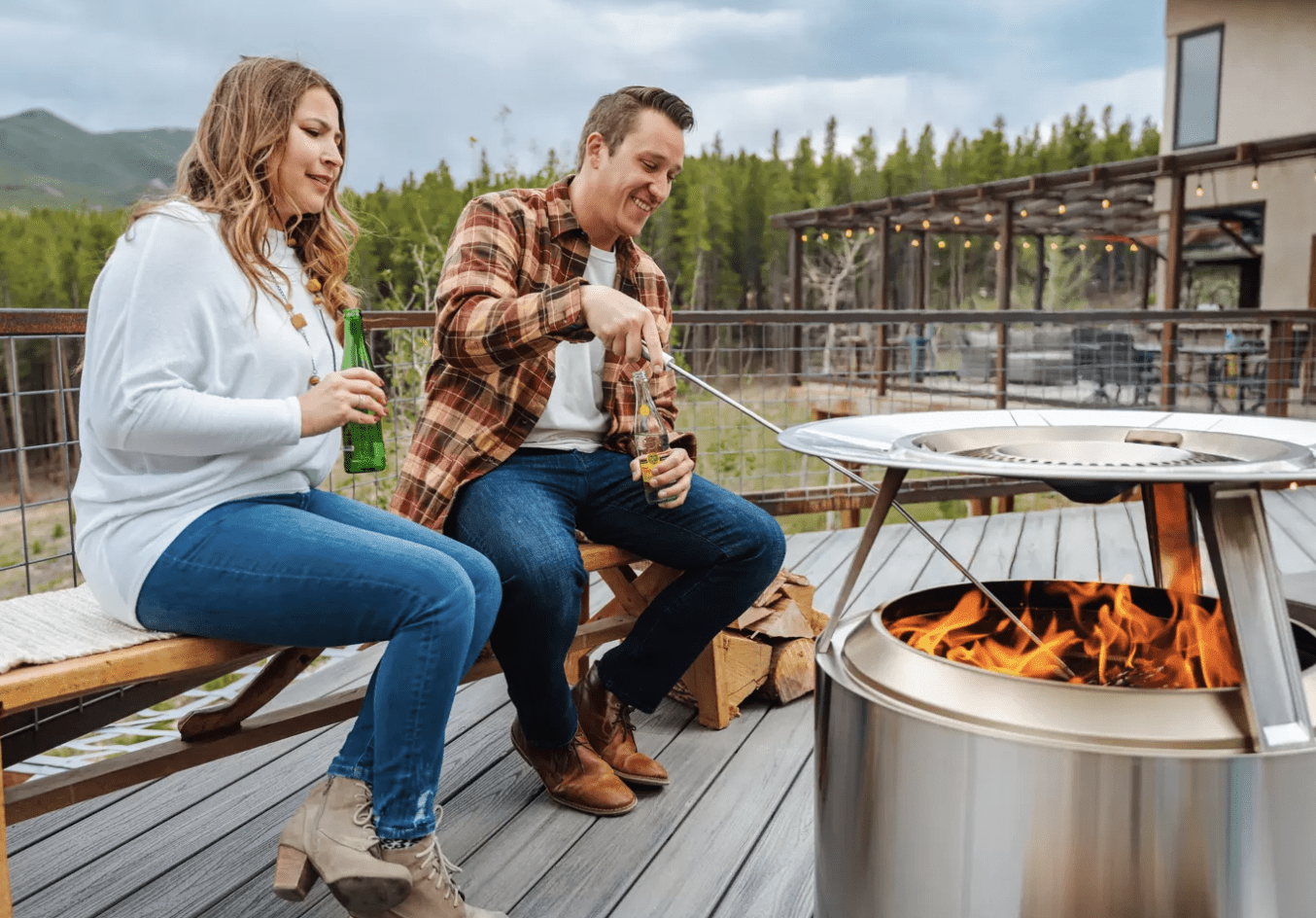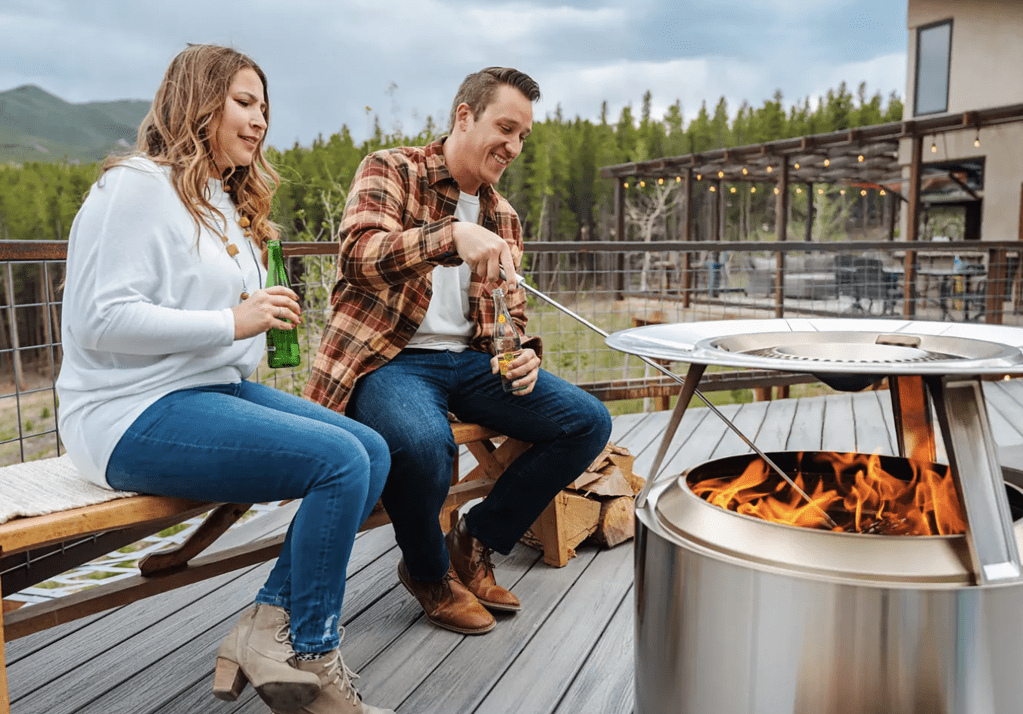 If you're looking to get the most out of your Solo Stove Fire pit, then a Heat Deflector is an absolute must-have.
This device not only makes sure that everyone around the fire can benefit from its warmth, but it also ensures that more heat is evenly dispersed and comfortable for all to enjoy.
The Heat Deflector is an essential tool for anyone who loves spending time around a fire pit. Not only does it ensure that everyone gets to take advantage of the warmth, but it also helps to maximize your fire's efficiency.
This device is easy to set up and requires no special tools or expertise, making it a perfect accessory for anyone who loves the outdoors.
If you love spending time outdoors and want to make sure everyone around your fire pit stays nice and warm throughout your stay, then adding a heat deflector to your Solo Stove is an absolute must-have!
For anyone looking for an easy way to upgrade their outdoor setup without breaking the bank, this is definitely one tool worth investing in!
Conclusion
So if you're looking to maximize the warmth and comfort of your outdoor Solo Stove fire pit experience, then add the heat deflector! Enjoy a cozy and smokeless fire with this revolutionary new accessory.
Easy to set up and requiring no special tools or expertise, the Solo Stove Heat Deflector is the perfect accessory for anyone who loves the outdoors.
Now you can now get the most out of your Solo Stove Fire pit!
So don't leave anyone out in the cold next time your camping—get yourself a solo stove heat deflector today! Get ready to enjoy those chilly evenings outdoors without worrying about who's going to get left out in the cold!