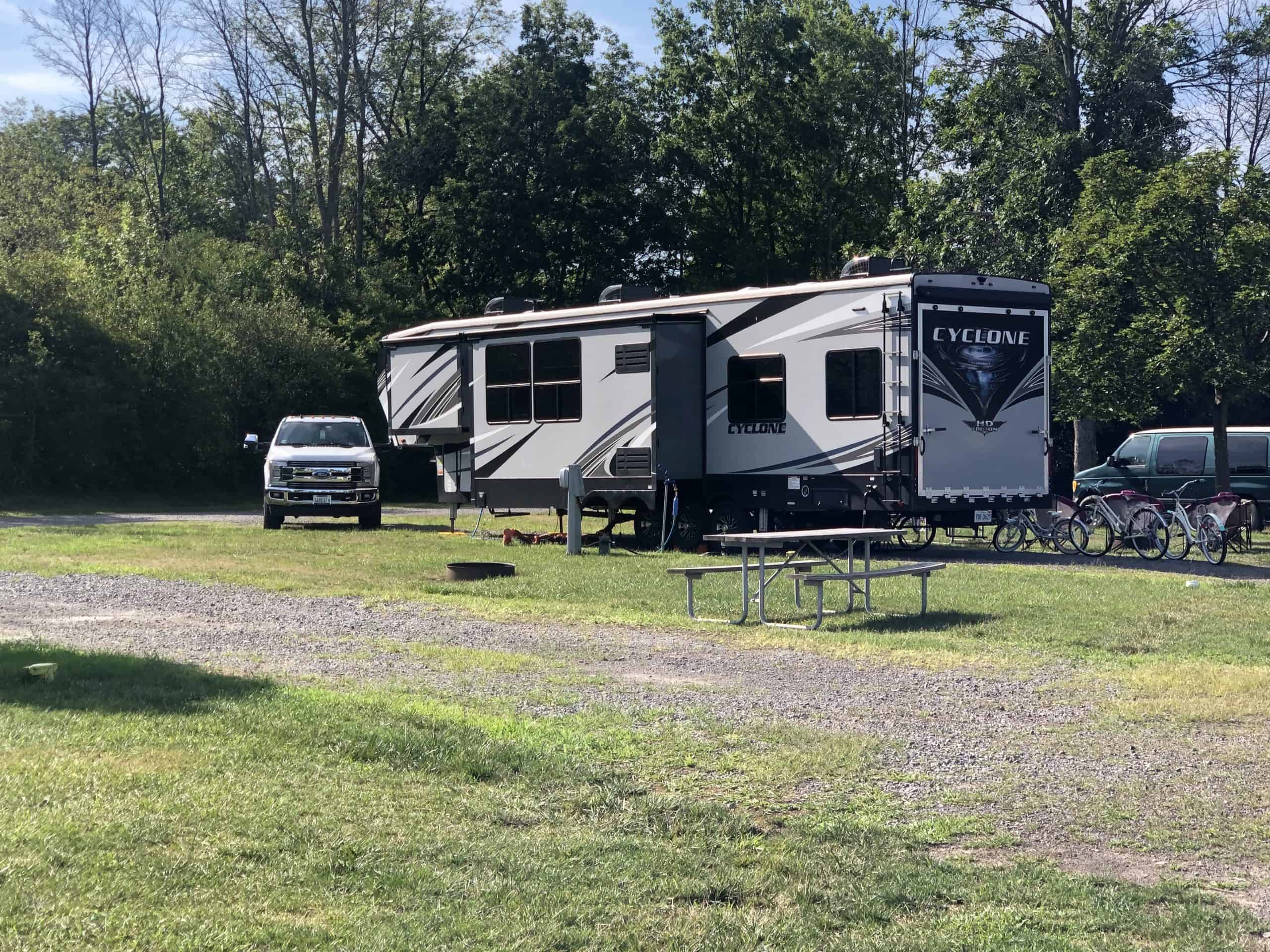 If you're an avid RV enthusiast like myself, you know there's nothing quite like the thrill of packing up your rig and hitting the open road for some camping adventures. My family and I have spent countless miles exploring the country in various RVs, which has led us to compile a comprehensive list of must-have accessories for any successful trip.
We started our journey as renters, using the opportunity to test out different RV models until we found one that suited us best. Since then, we've owned several campers including 2 fifth-wheels and a travel trailer.
Our extensive experience plus our 4 kids has taught us a lot about what gear is essential to ensure that your RV adventure goes smoothly. Whether you're a first-time RVer or an experienced one looking for some new ideas, our list of 91 must-haves will help you prepare for your next trip with ease.
So before you hit the road again, take a look at our list and save yourself from any potential headaches by ensuring that you have all the necessary accessories on board. Trust me, it's worth it!
Enjoy our list!
As an Affiliate I may earn a small commission from qualifying purchases at no expense to you
Our List of the Top 91 RV Trip Must Haves:
1. RV GPS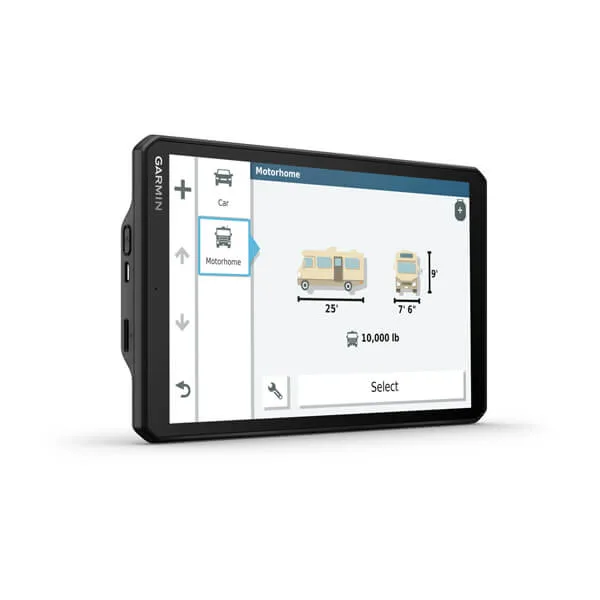 We like the Garmin RV 890. A good RV GPS will not only help you find your way, but it can also provide information on things like campgrounds, gas stations, and restaurants. It's an essential tool for any RV road trip, and it can help make your trip a lot more enjoyable.
2. RV Insurance
It's one of those RV road trip must haves that doesn't seem all that important until you need it. Having the right RV Insurance can protect you from financial losses in the event of an accident, theft, or other covered incident.
3. RV Sewer Hose and Connections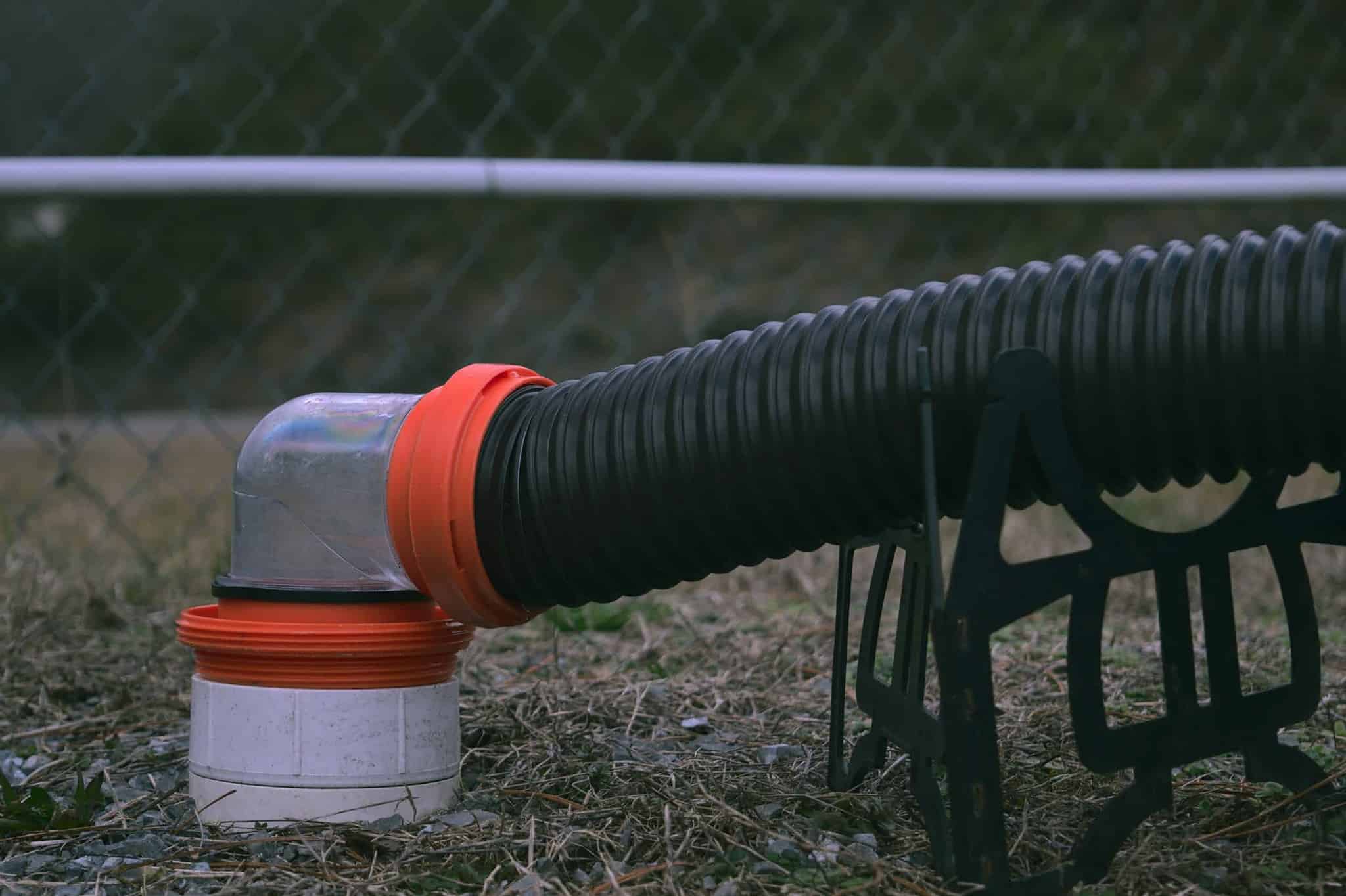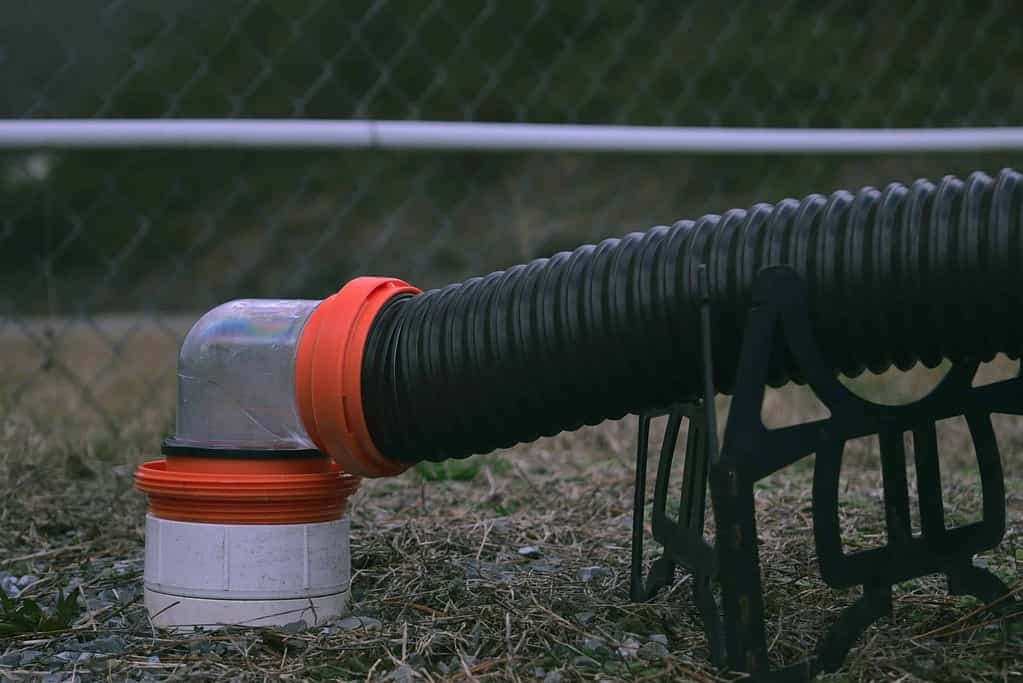 One of the most important parts of RV road trips is a good sewer hose. Most RV parks have hookups for water and electricity, but not all of them have sewer hookups. This means that you'll need to empty your RV's holding tanks periodically. A sewage hose helps to make this messy job a little bit easier.
We like the Camco Rhino Flex. It's important to choose a hose that is durable and properly sized for your RV. You'll also need to make sure that you have the right adapters to connect the hose to your RV's waste outlet.
4. Sewer Hose Support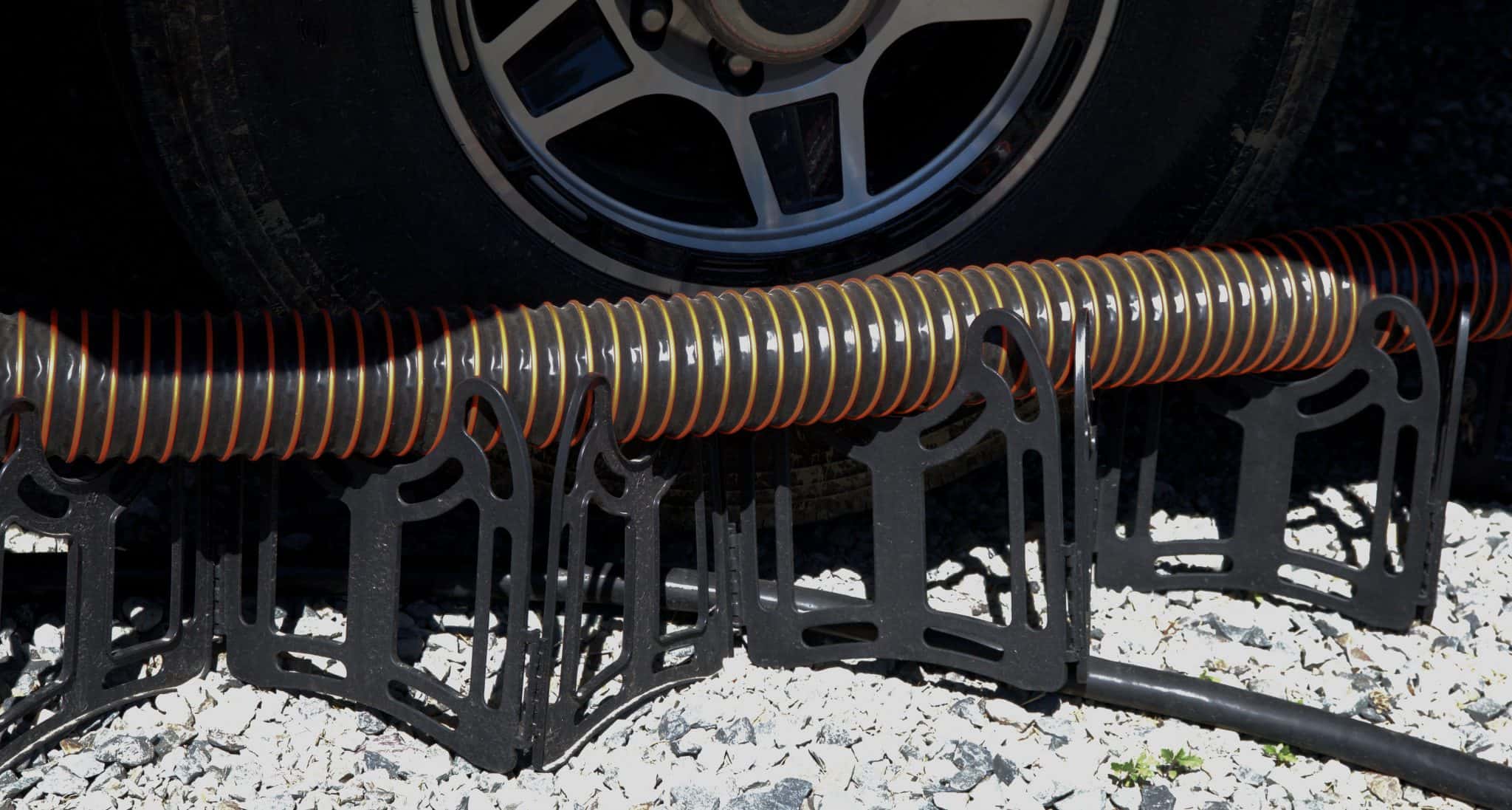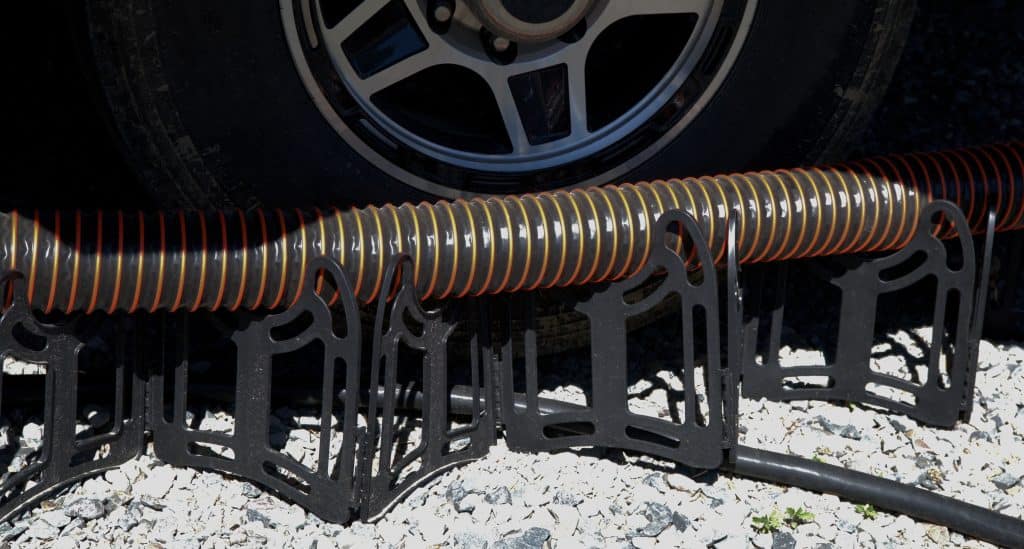 A sewer hose support helps to keep your RV's sewer hose in place, making it easier to empty your RV holding tanks. It also prevents your sewer hose from getting kinked or twisted, which can lead to leaks. We waited to buy one of these…learn from our mistake and don't wait. We love this Camco.
5. A cooler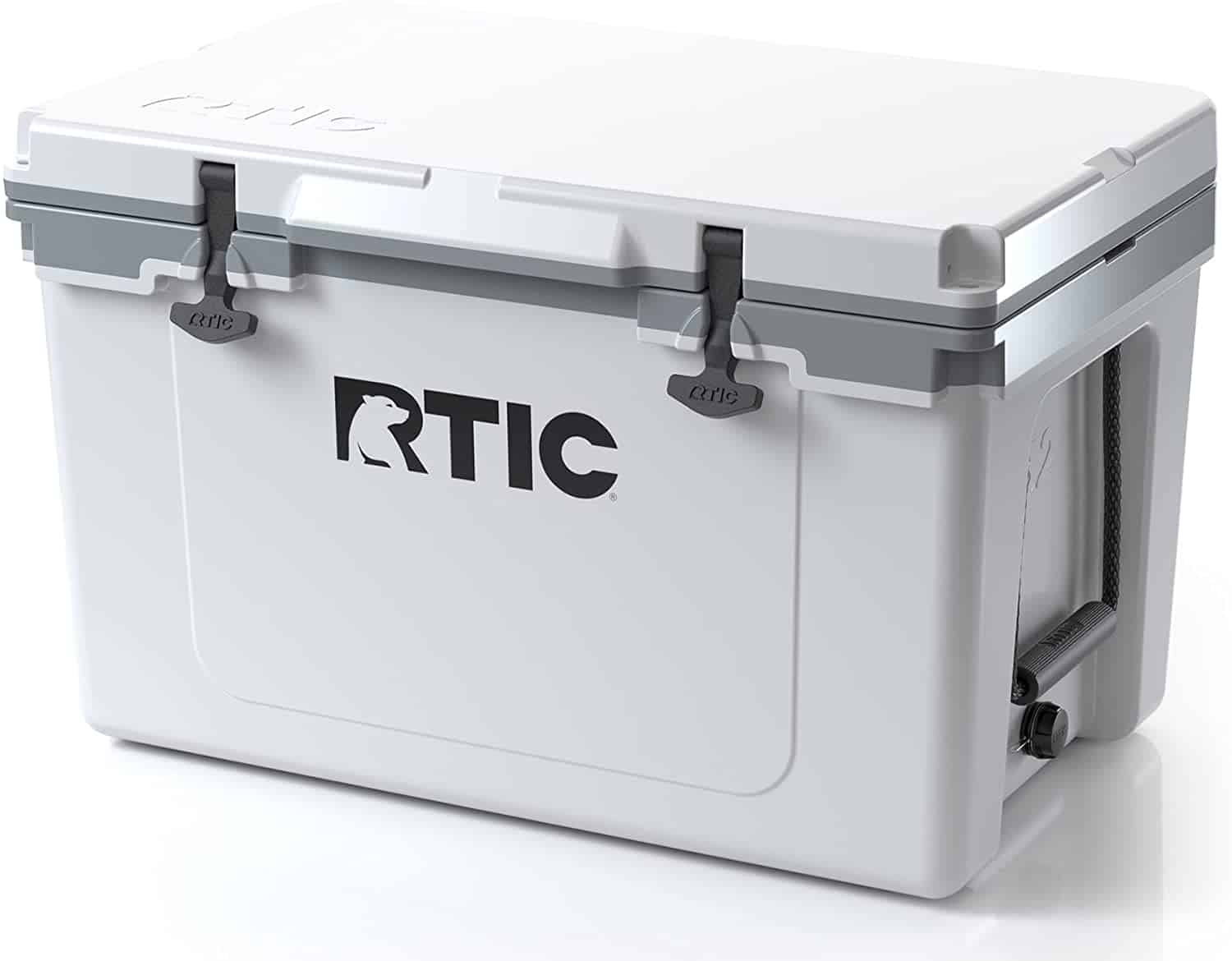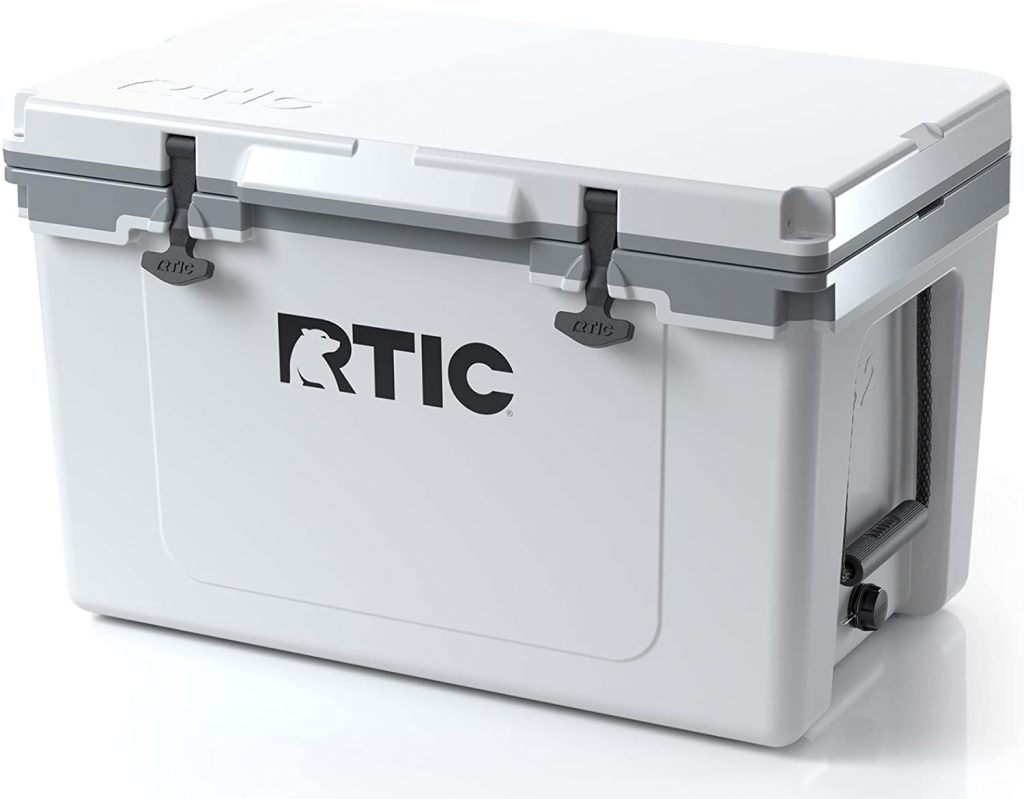 Coolers are just cool these days. And they can keep your stuff cold all weekend! We like the RTIC Ultra-Light 52 qt. Its like a Yeti, just half the cost!
6. Tire Pressure Monitoring System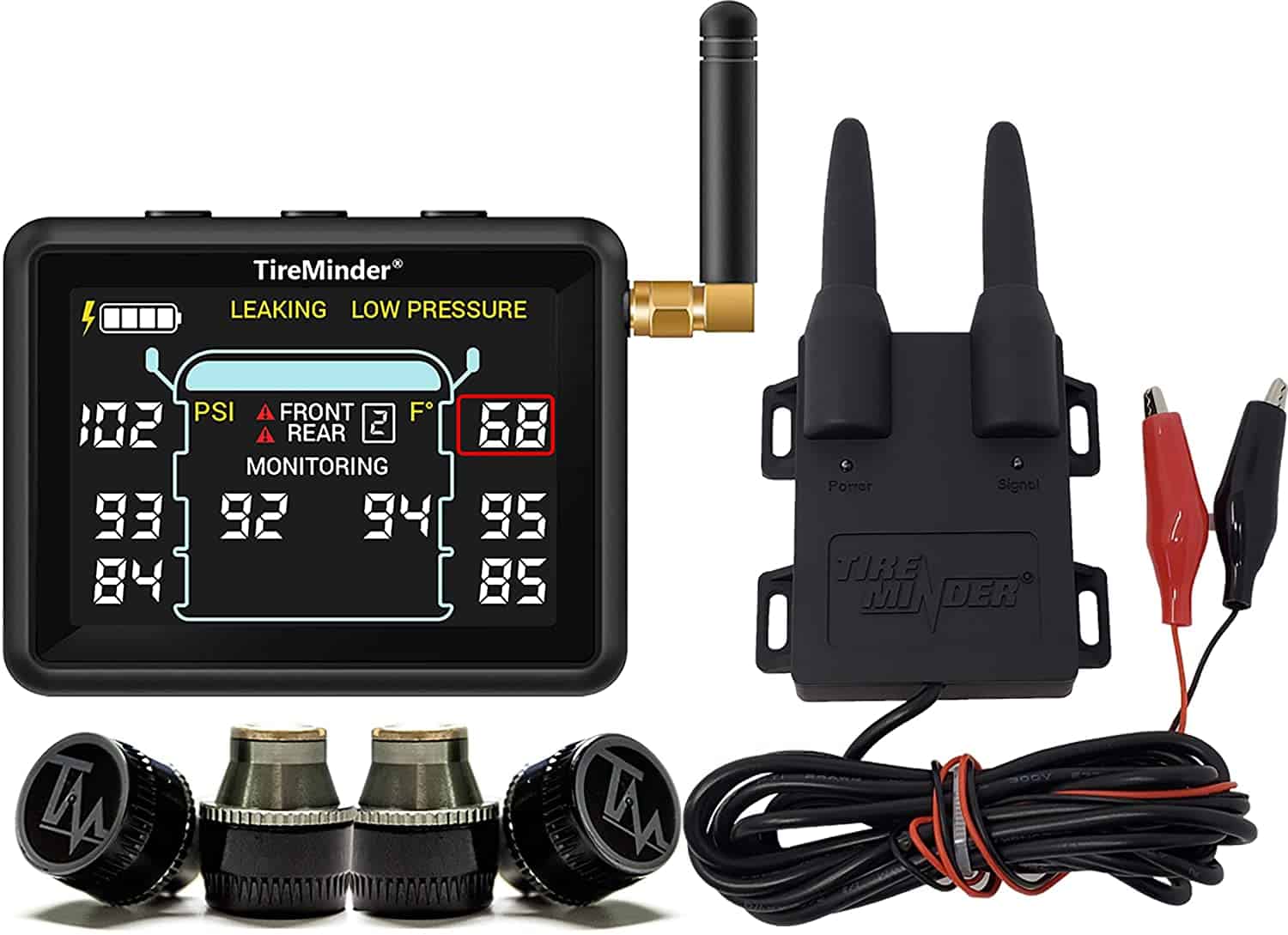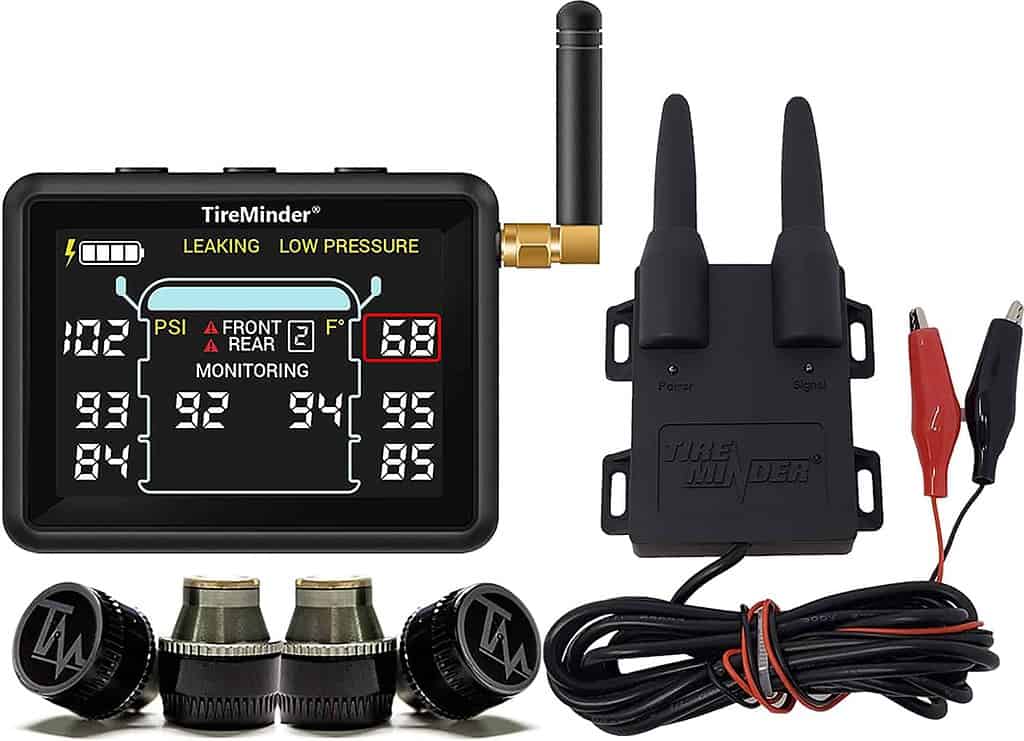 Definitely get one of these! How many times do you see a camper on the side of the road with a flat? it happens all the time. A lot of the time it could be preventable as well by knowing your pressures. A TPMS will help you keep an eye on your tire pressure, which is important for both safety and fuel efficiency. Having proper tire pressure can help you avoid blowouts and flat tires, and it can also help your RV get better gas mileage.
7. Camping Chairs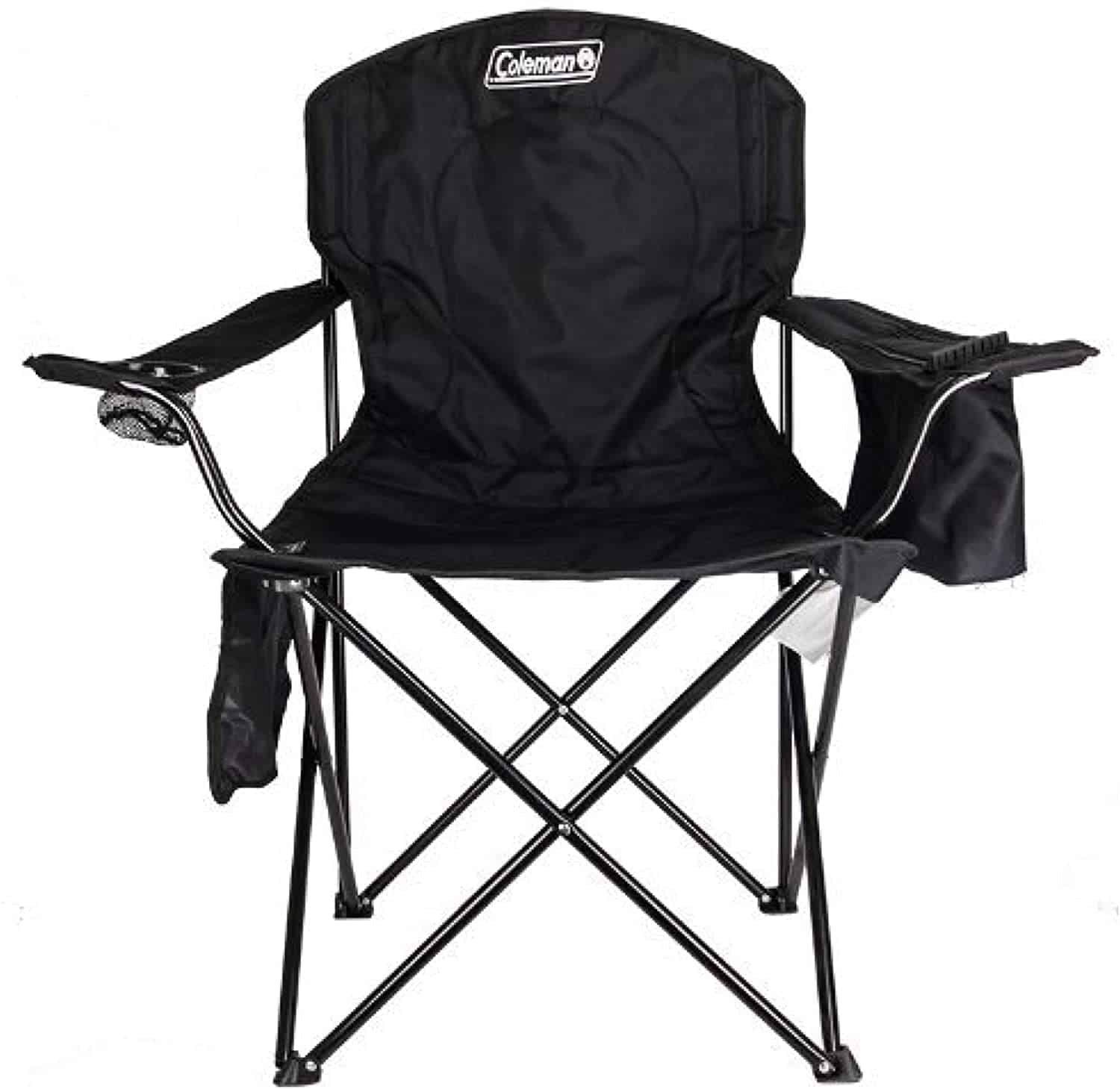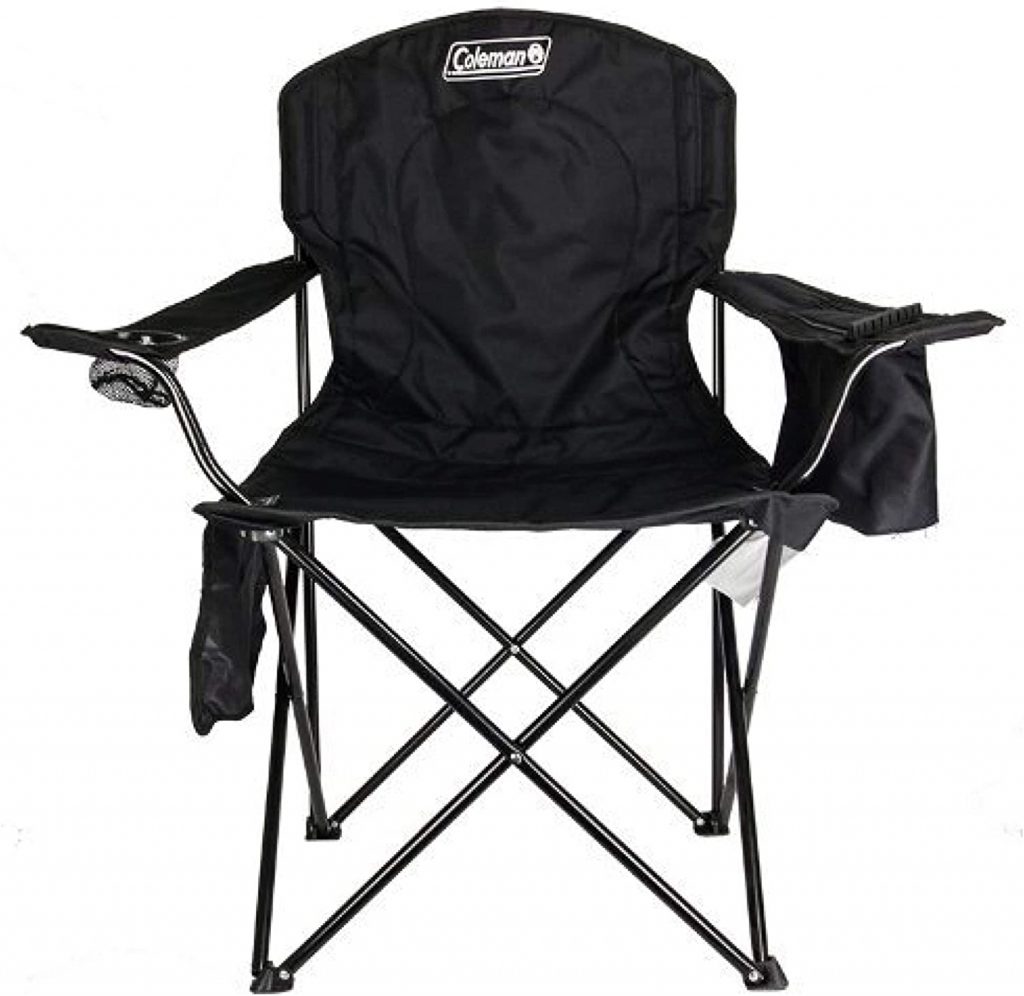 Can you even have enough of these? They are so cheap these days. And everyone loves to sit around the fire at night! They store easily in your storage too so why not load up?
8. Air Compressor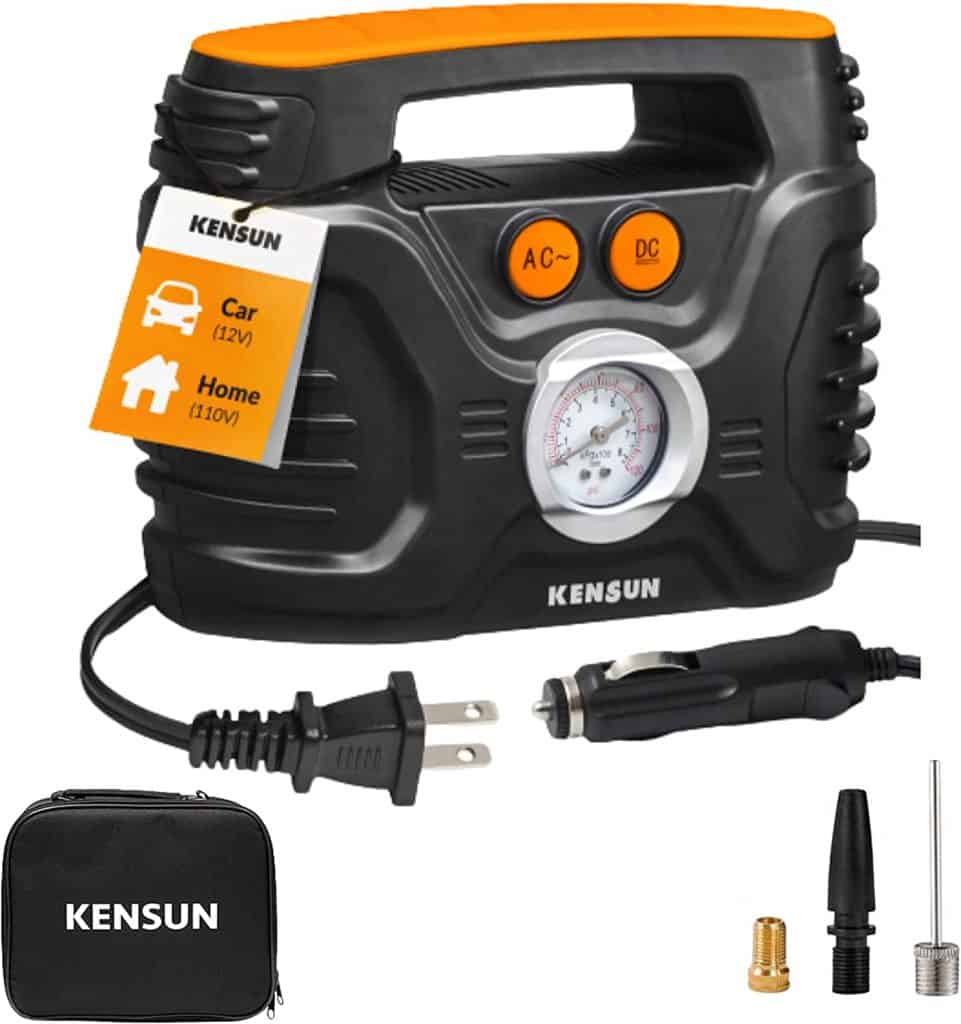 An air compressor will come in handy if you have low air in your tires. Simply attach the air compressor to your tire and fill it up. No more searching for a gas station with an air pump! You can also use an air compressor can be used to inflate your air mattress or other toys.
9. Pillows
After a long day of driving, you'll want something comfortable to rest your head on at night when you pull into the RV park. Pillows can also be used for sitting around the campfire or for propping up your feet while you're relaxing in your RV. We love the My Pillow Premium Pillows…great value!
10. First Aid Kit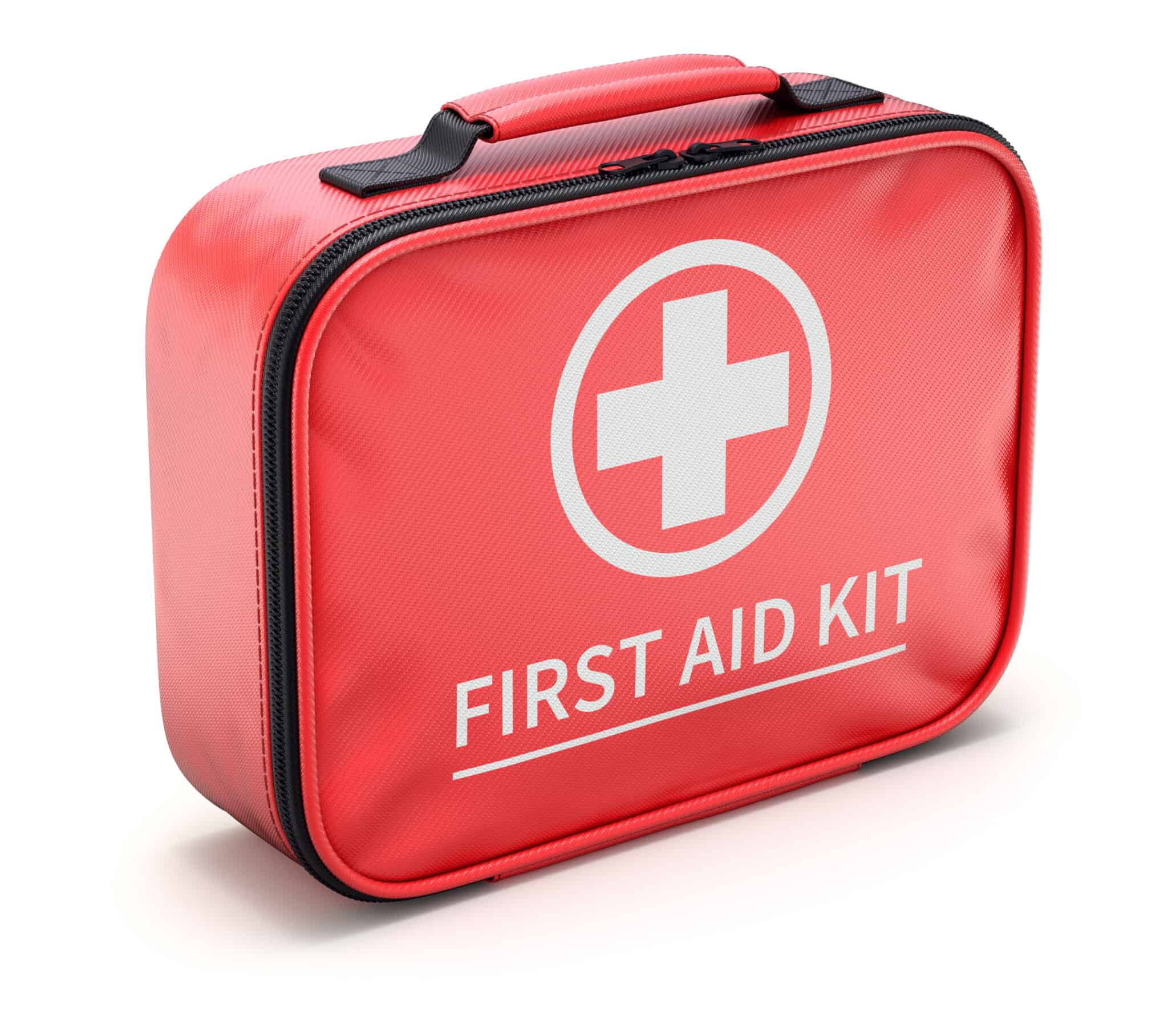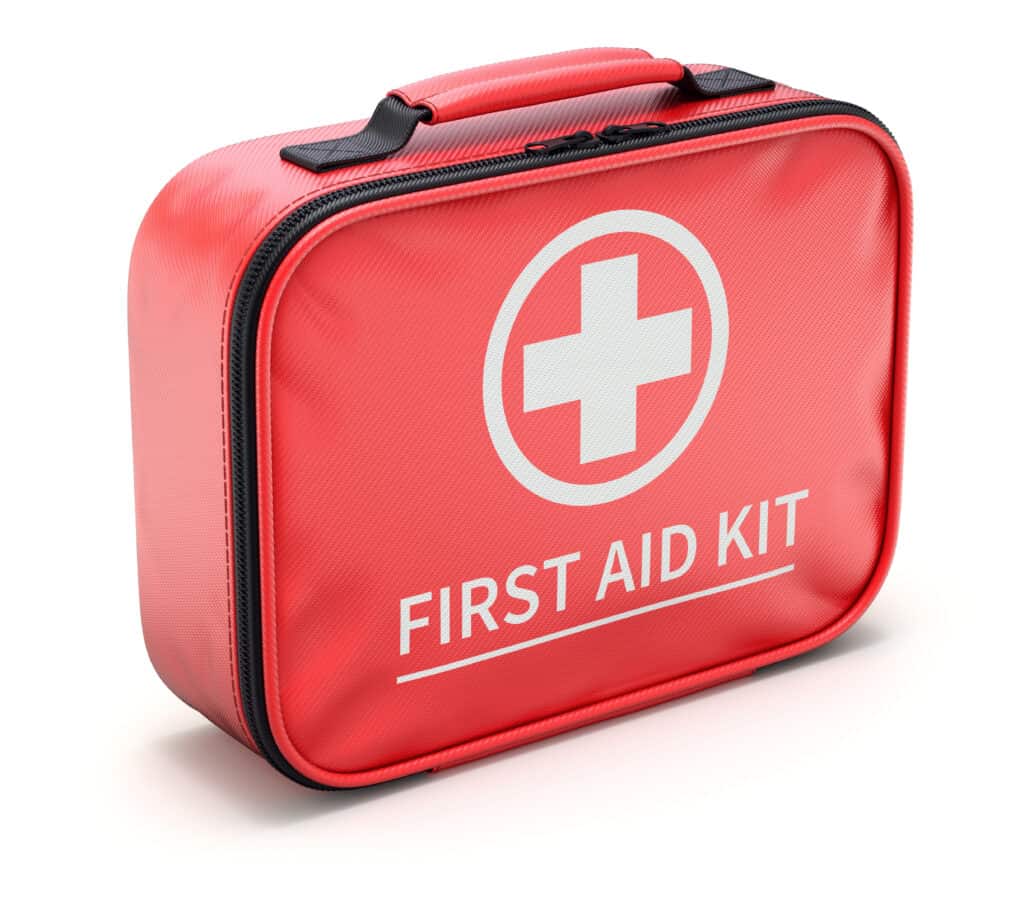 You never know when you'll need it, but it's better to have one and not need it than to need one and not have it. A first aid kit can come in handy for minor injuries like cuts and scrapes, but it can also be a lifeline for more serious problems.
11. Smart RV Thermostat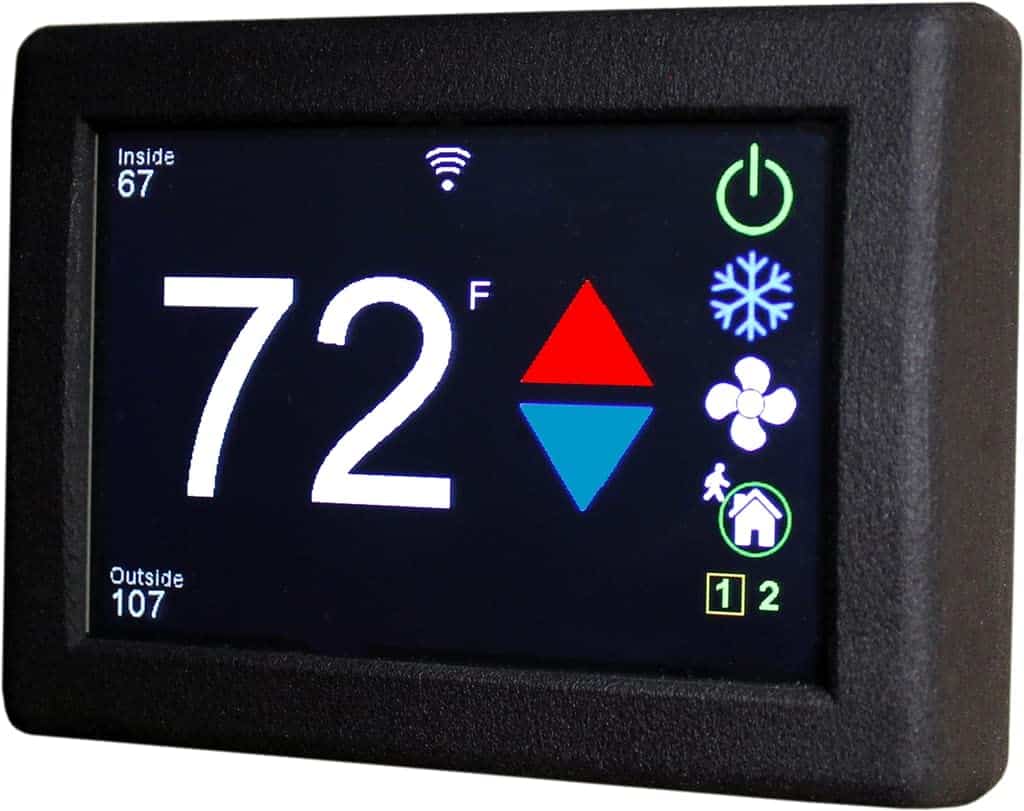 Having a smart RV Thermostat is a great added convenience. We love the Micro-Air EasyTouch RV Thermostat. It is Bluetooth enabled and WiFi Compatible giving you the ability to control your RV Thermostat from anywhere!
12. JBL Speaker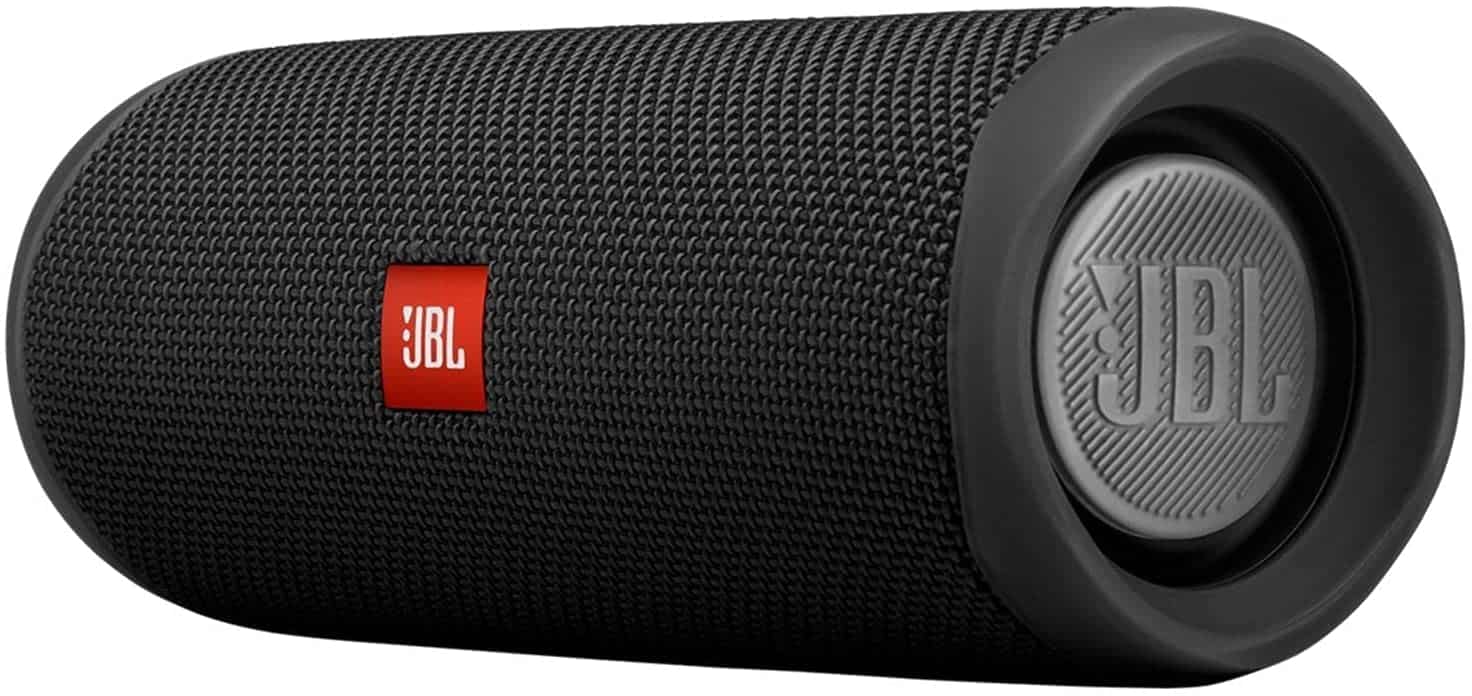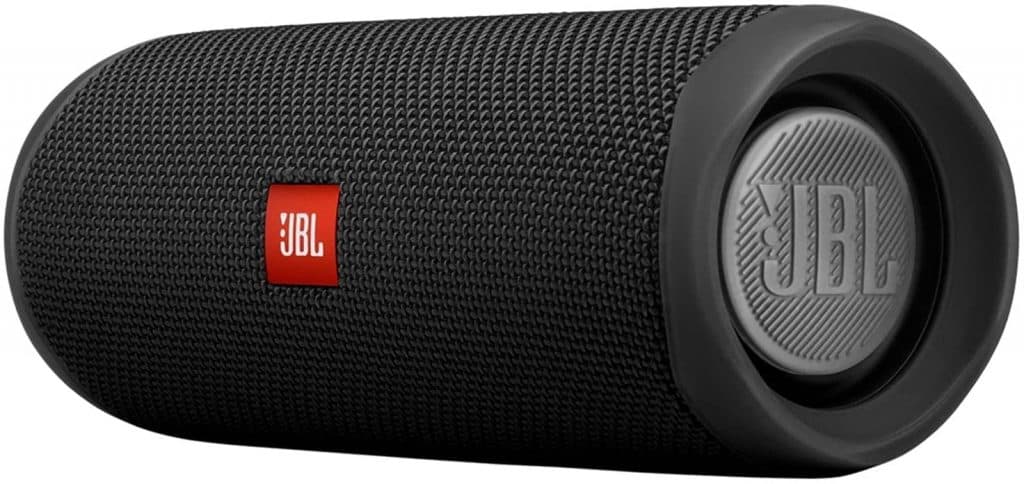 Even if you have outdoor speakers on your camper this is still a great thing to have. You can take it with you to the beach or on a hike or whatever. Its there when you need it.
13. A Flashlight or Headlamp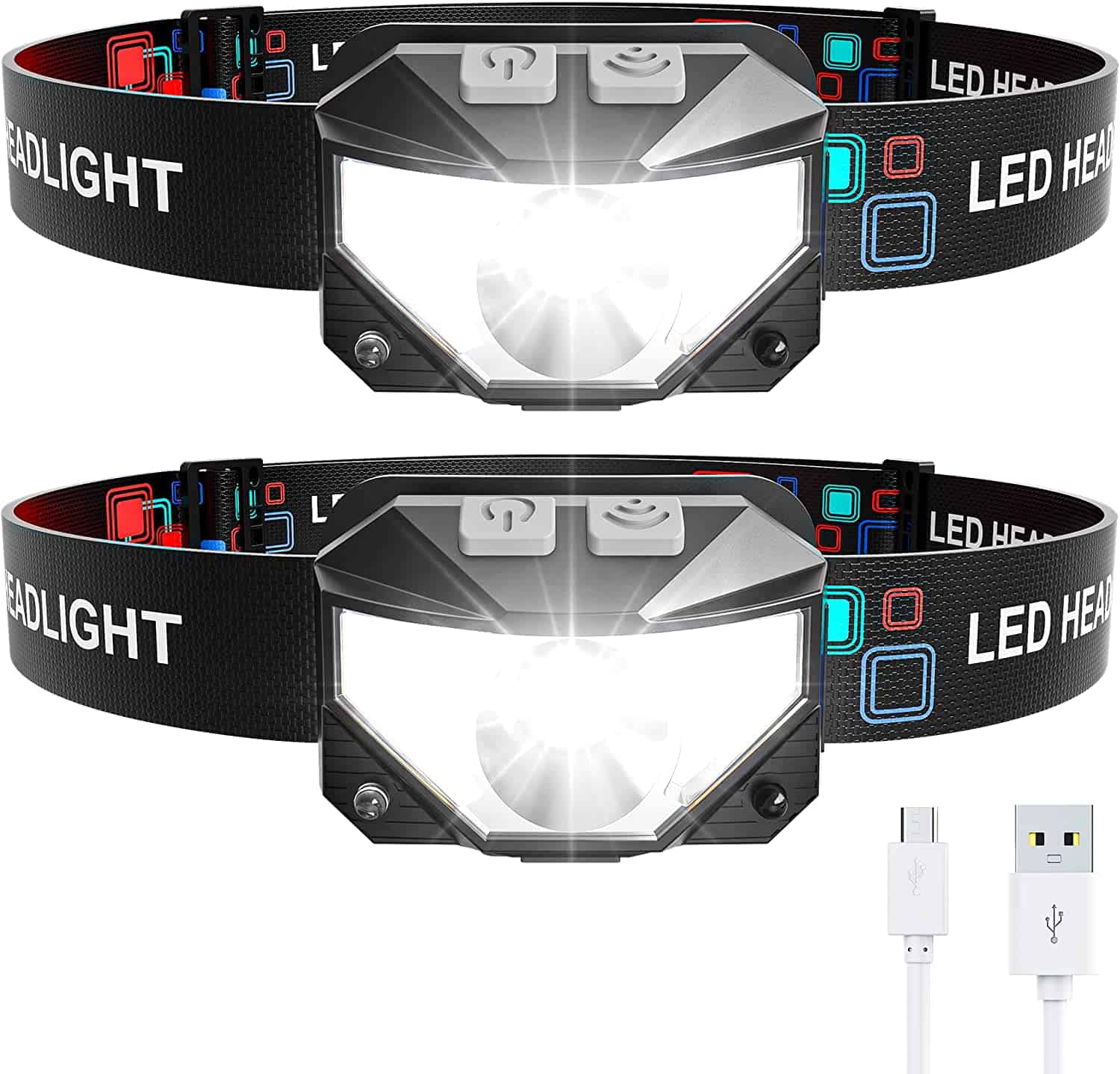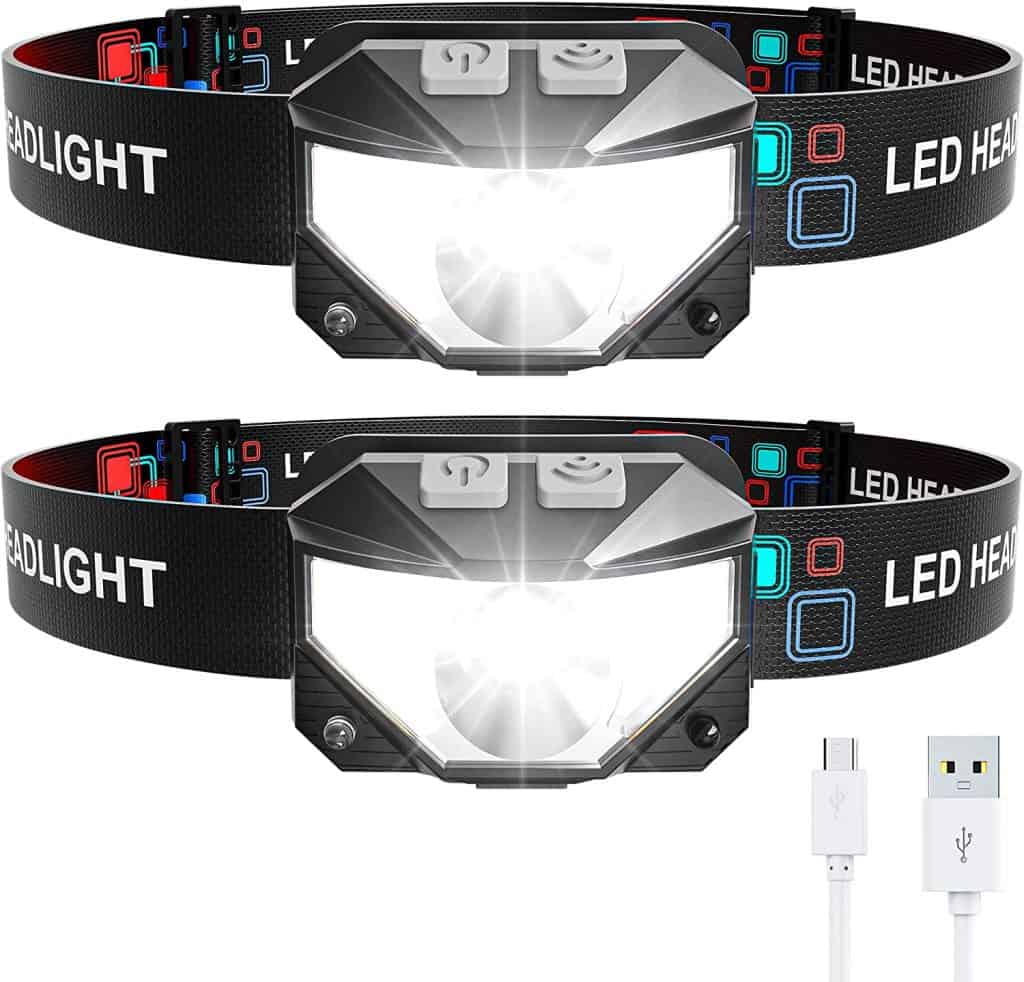 Kind of a no brainer but a flashlight or headlamp is essential for RV camping trips because it can be used for a variety of purposes. For example, if you need to change a tire at night. Flashlights and headlamps are also useful for exploring dark campgrounds after the sun goes down.
14. Batteries
Batteries are one of those must haves. You never know when you might need them, whether it's for your RV's smoke detector or your child's favorite toy. So be sure to pack plenty of batteries on your next RV road trip!
15. Instantpot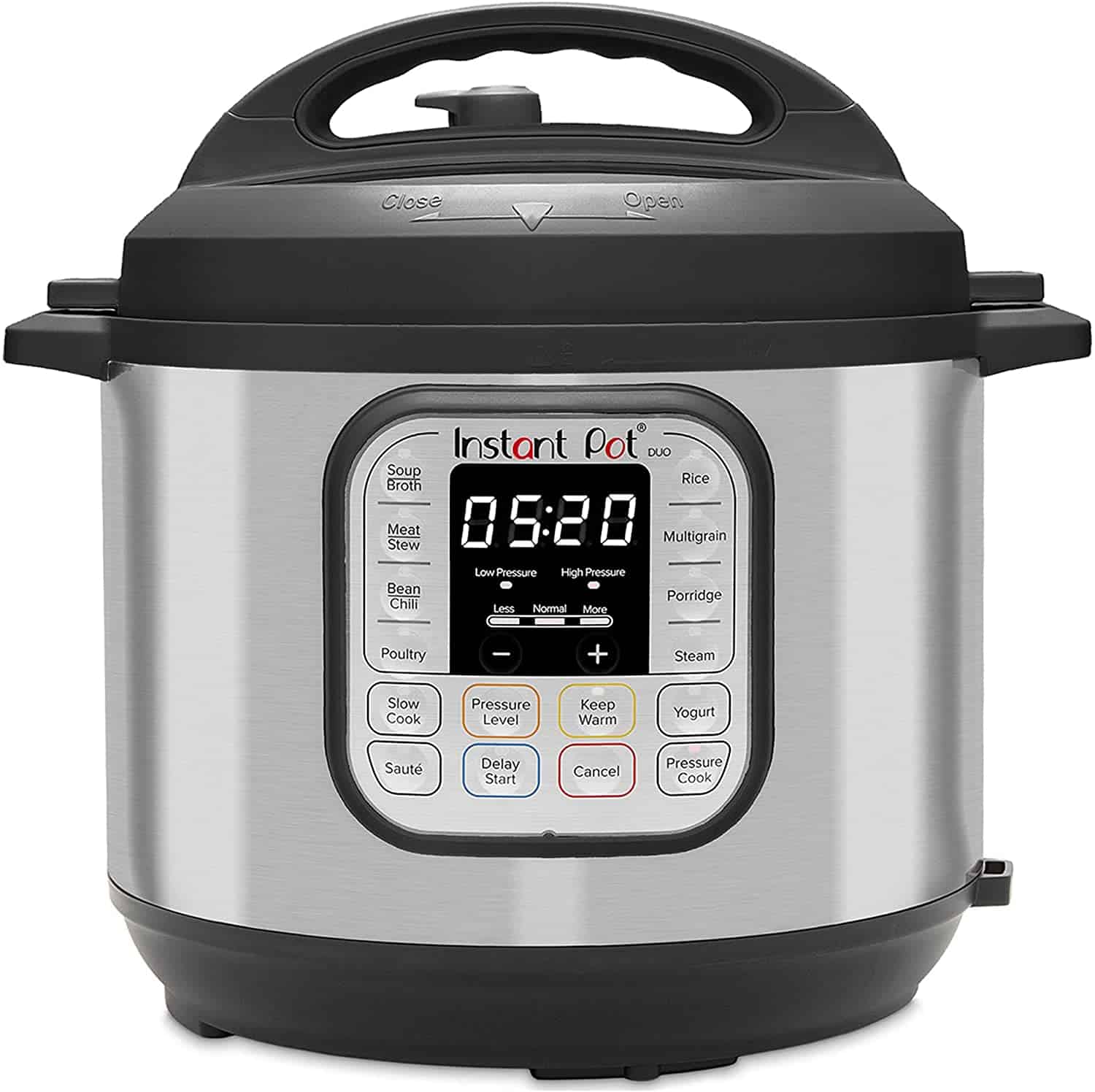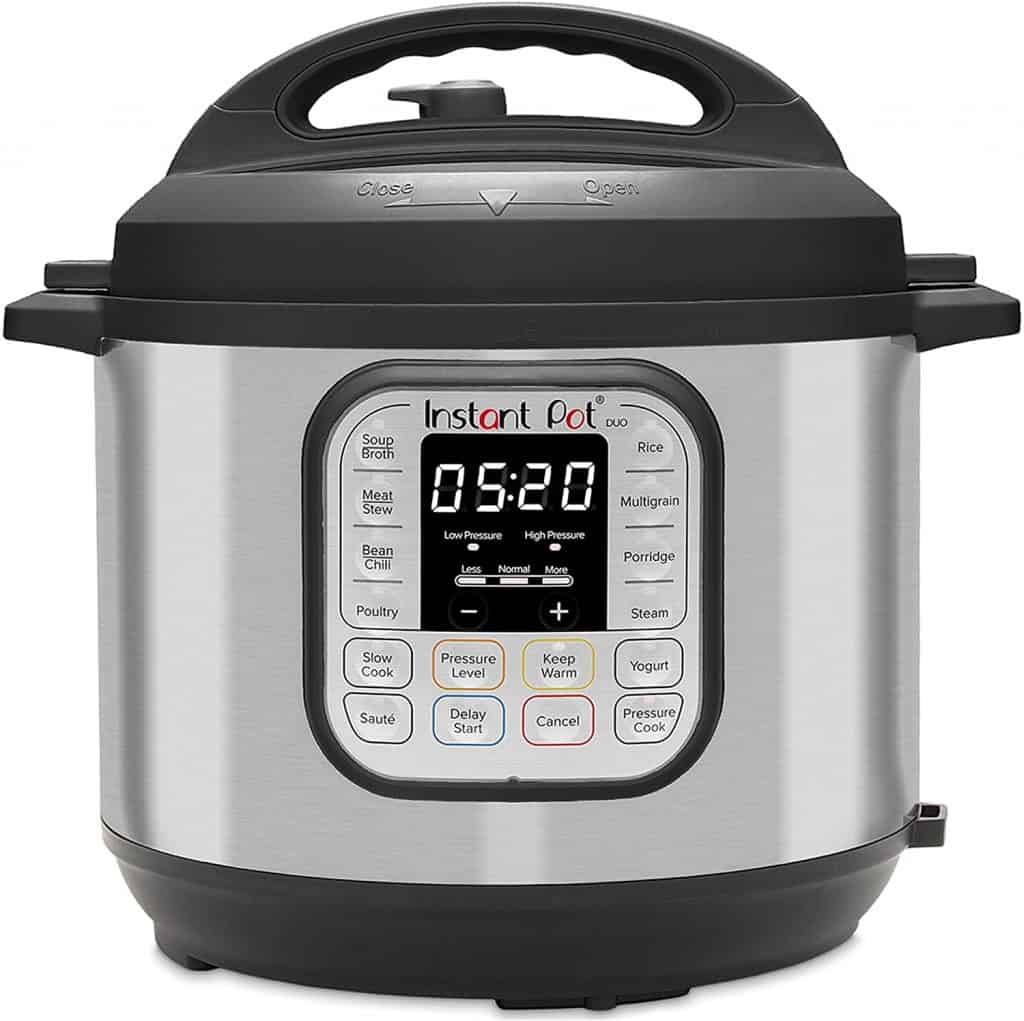 We love our instantpot. Here's why: first, it's fast and convenient. Second, they are pretty easy to store and it's easily portable. Third, it's versatile. You can use it to cook a variety of meals, from simple snacks to hearty stews.
16. RV Fresh Water Hose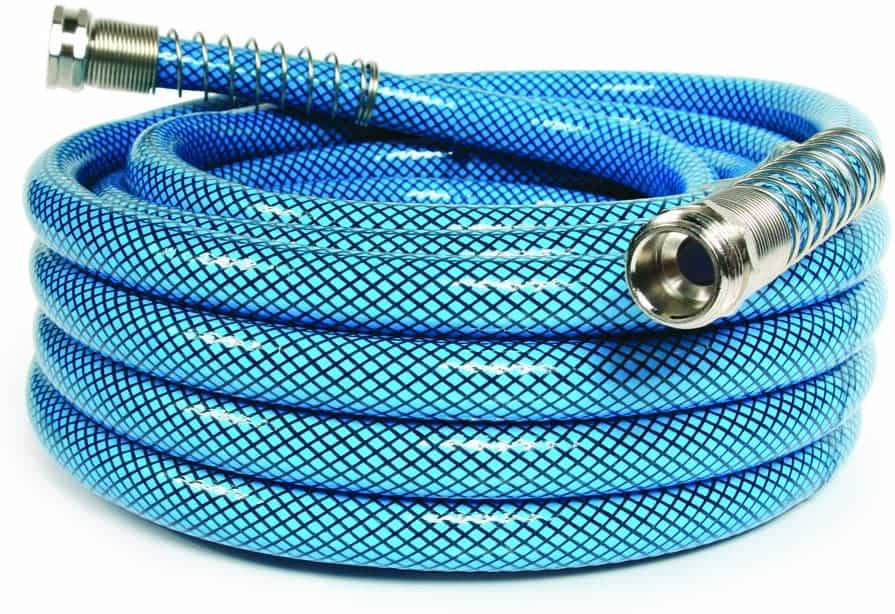 An RV fresh water hose is necessary for hooking up your RV to a water source so that you can fill your RV's freshwater tank or run on city water. Without a RV fresh water hose, you will not be able to camp at places with hookups. Even if you are boondocking, you will need a RV fresh water hose to fill up your freshwater tank before you head out into the boonies. Don't use a regular garden hose!!
17. RV Leveling Blocks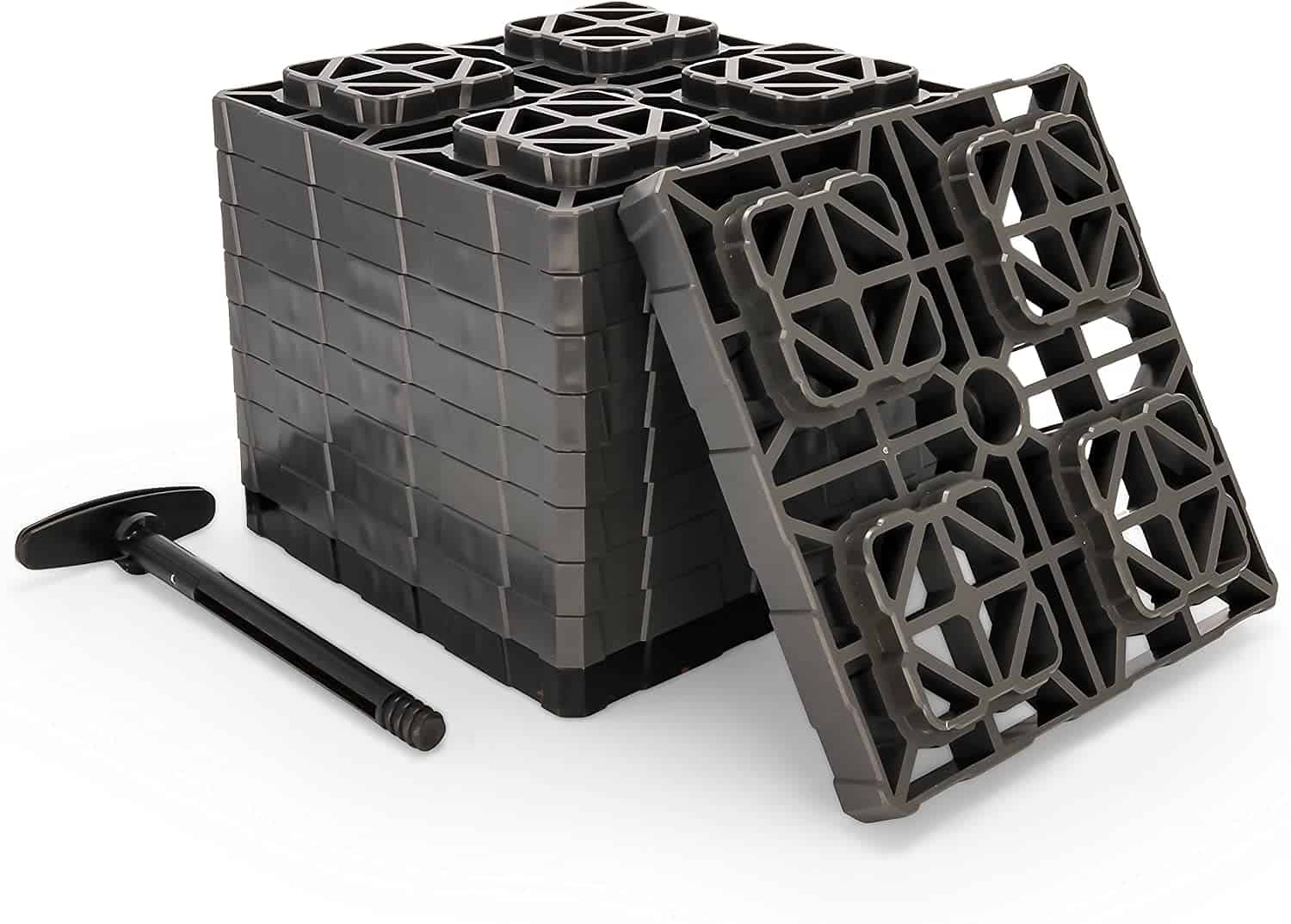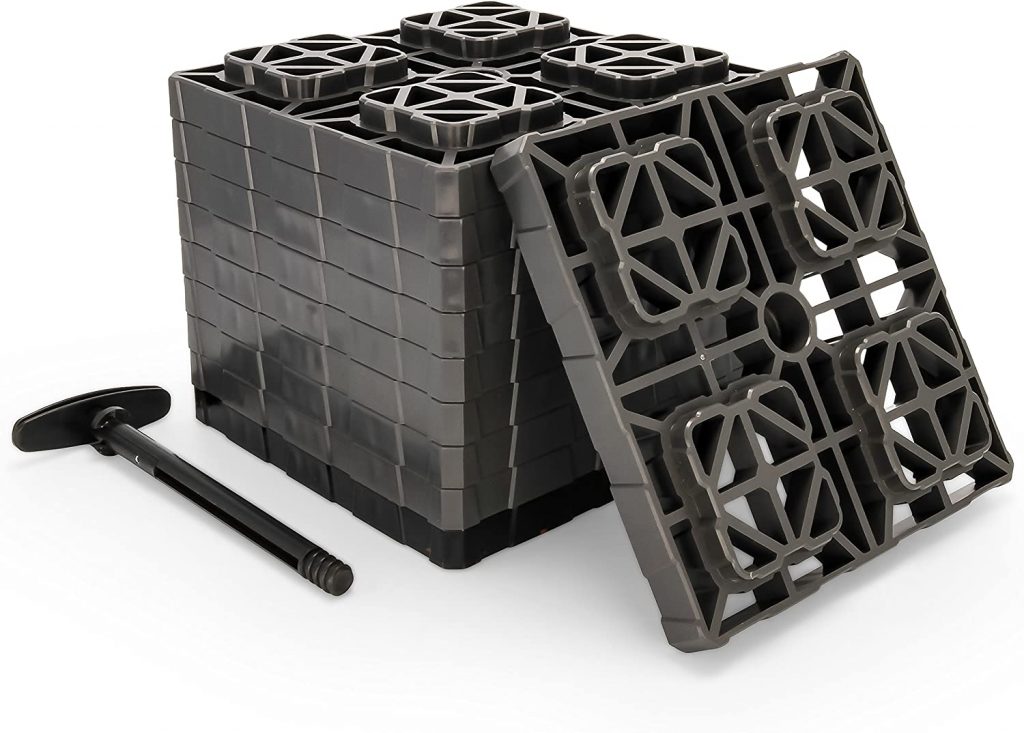 RVers know that one of the RV road trip must haves are RV leveling blocks if you don't have an auto leveling system.
18. Wheel Chocks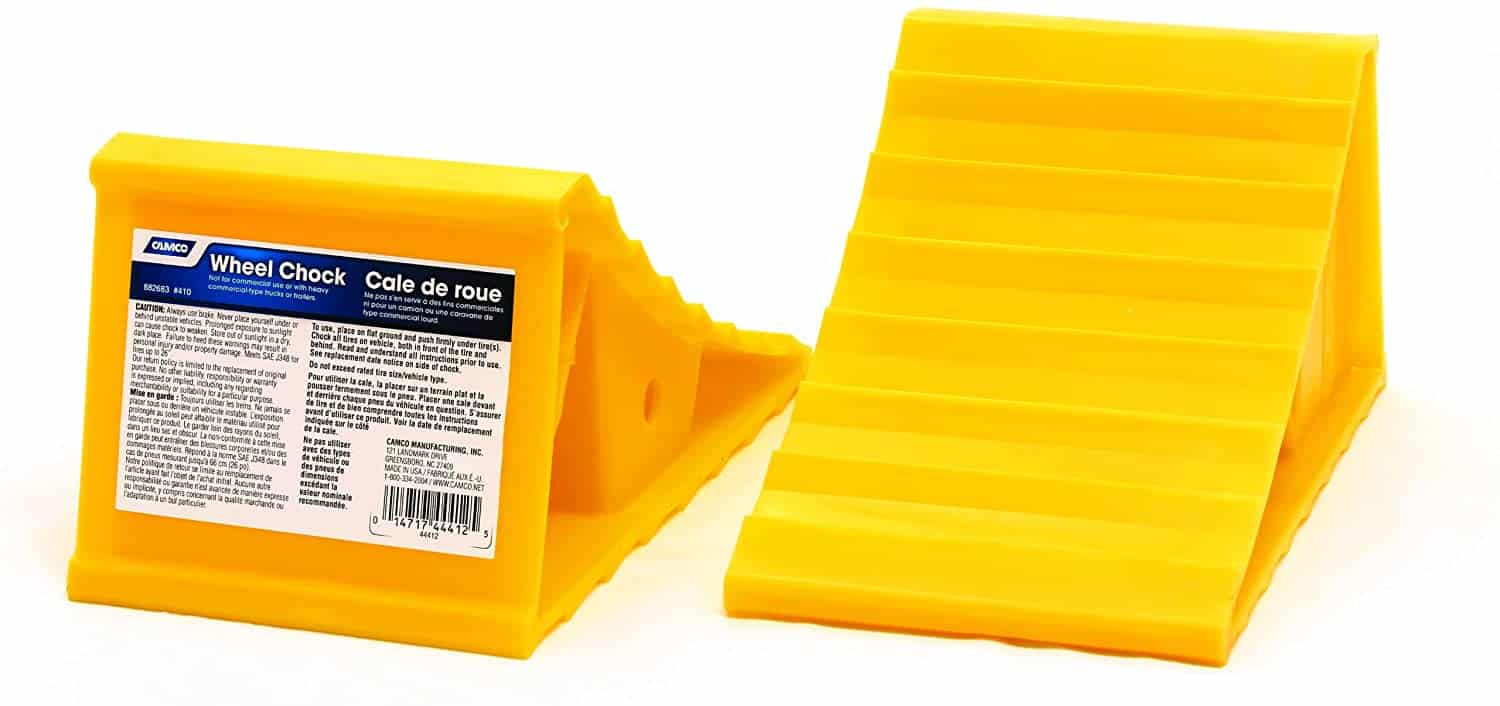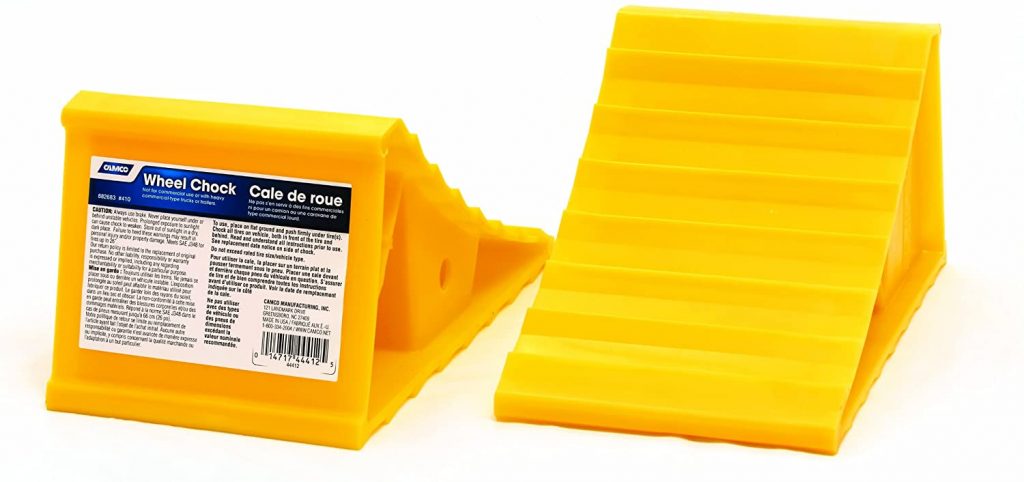 RV chocks are designed to keep your RV stable and secure while you are parked. RV chocks help to prevent your RV from rolling. This is especially important if you are parked on an uneven surface.
19. RV Water Filter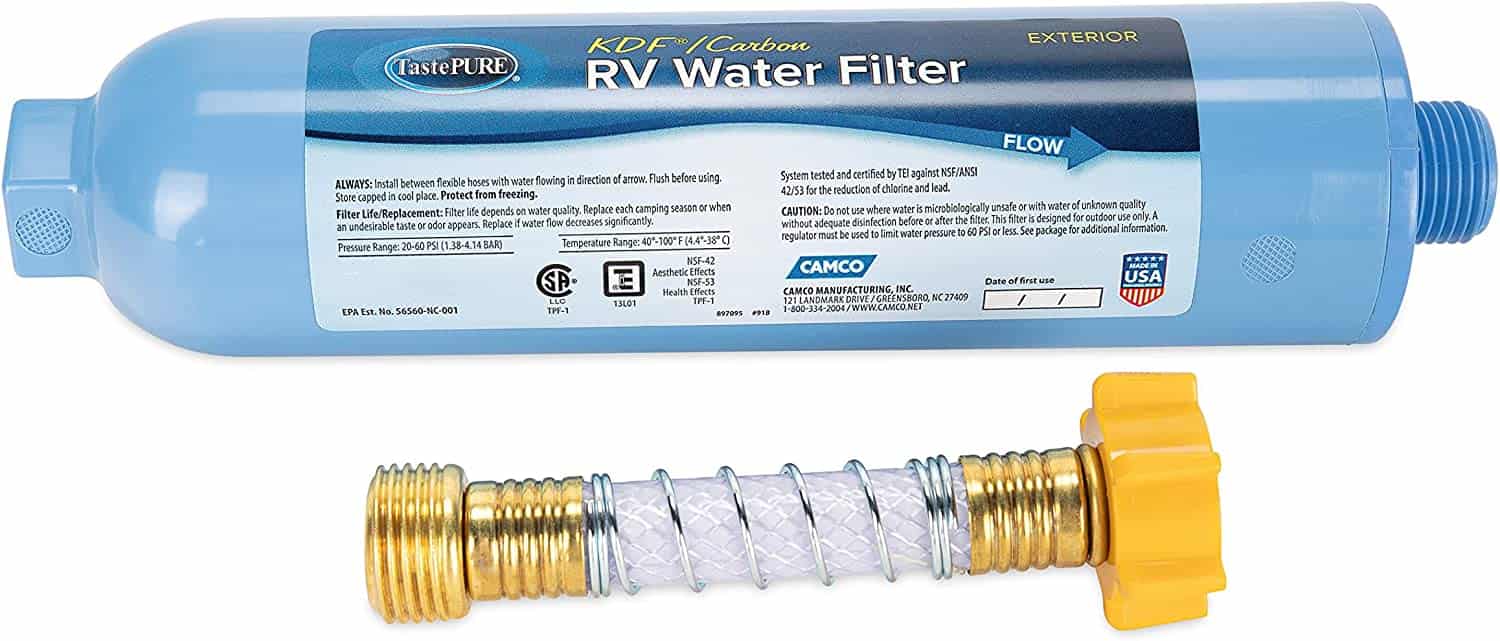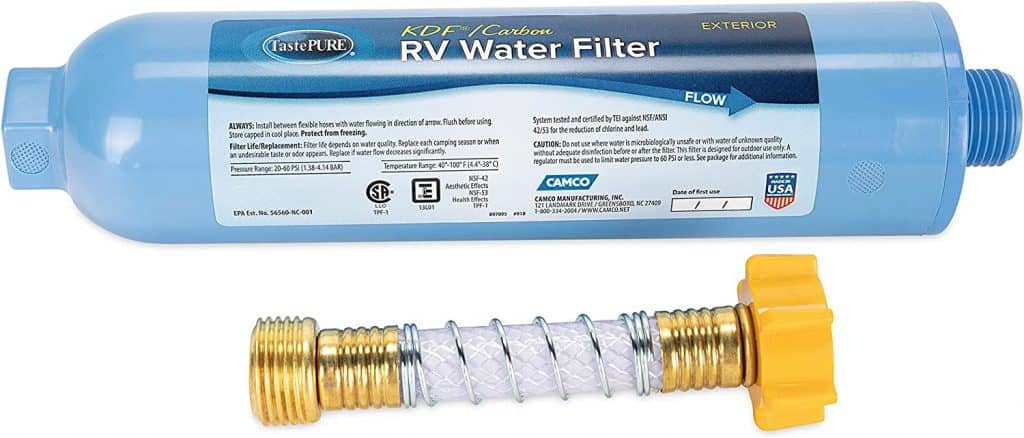 RV parks often have water hookups, but the quality of the water can vary greatly from one location to another. A water filter will help to remove contaminants from the RV's water supply, ensuring that you and your family always have access to clean, safe drinking water. In addition, a water filter can also help to improve the taste of RV water, making it more enjoyable to drink on those long days on the road.
20. RV Wastewater Tank Treatments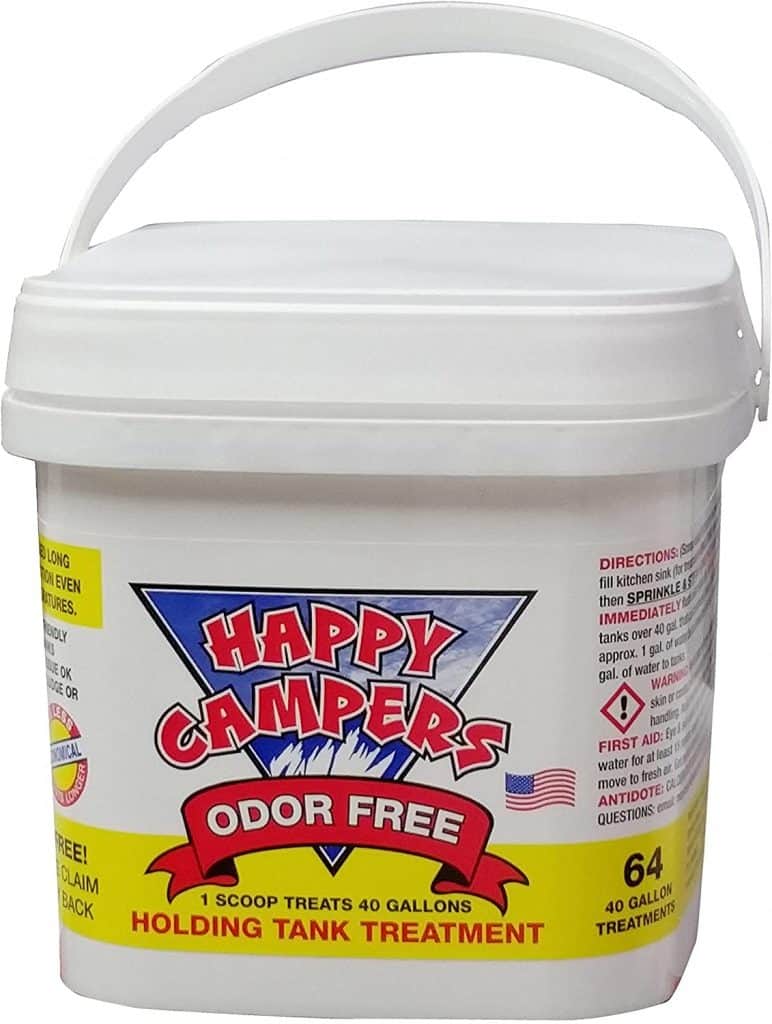 RVers know that one of the RV road trip must haves is a good RV wastewater tank treatment. Not only do RV wastewater treatments help to keep your RV smelling fresh, but they also help to break down waste and prevent clogs. In addition, RV wastewater treatments can also help to prevent the growth of bacteria and viruses. As a result, RV wastewater treatments are an essential part of any RV road trip.
21. Full Propane Tanks
Full propane tanks help to ensure that you have enough fuel for cooking, heating, and running RV appliances like your fridge when you are on the go. Having full propane tanks means that you don't have to worry about running out of propane in the middle of cooking dinner or trying to keep warm on a cold night. So before you hit the open road on your next RV adventure, make sure you've got full propane tanks – it's one of the RV road trip must haves!
22. Working Smoke Alarm
While RV fires are rare, they do happen, and a smoke alarm can help to give you an early warning in the event of a fire.
23. Working RV carbon monoxide detector
Carbon monoxide is a colorless and odorless gas that can be produced by RV generators and other fuel-burning appliances. In enclosed spaces, carbon monoxide can quickly build up to dangerous levels, leading to sickness or even death. A working carbon monoxide detector will help to keep you and your family safe on your RV adventure.
24. Fire Extinguisher
RV fires are a real danger and can happen quickly and without warning. That's why it's so important to have a working fire extinguisher onboard. Fire extinguishers can help to quickly put out small fires, giving you the time you need to get to safety.
25. Stackable Pots and Pans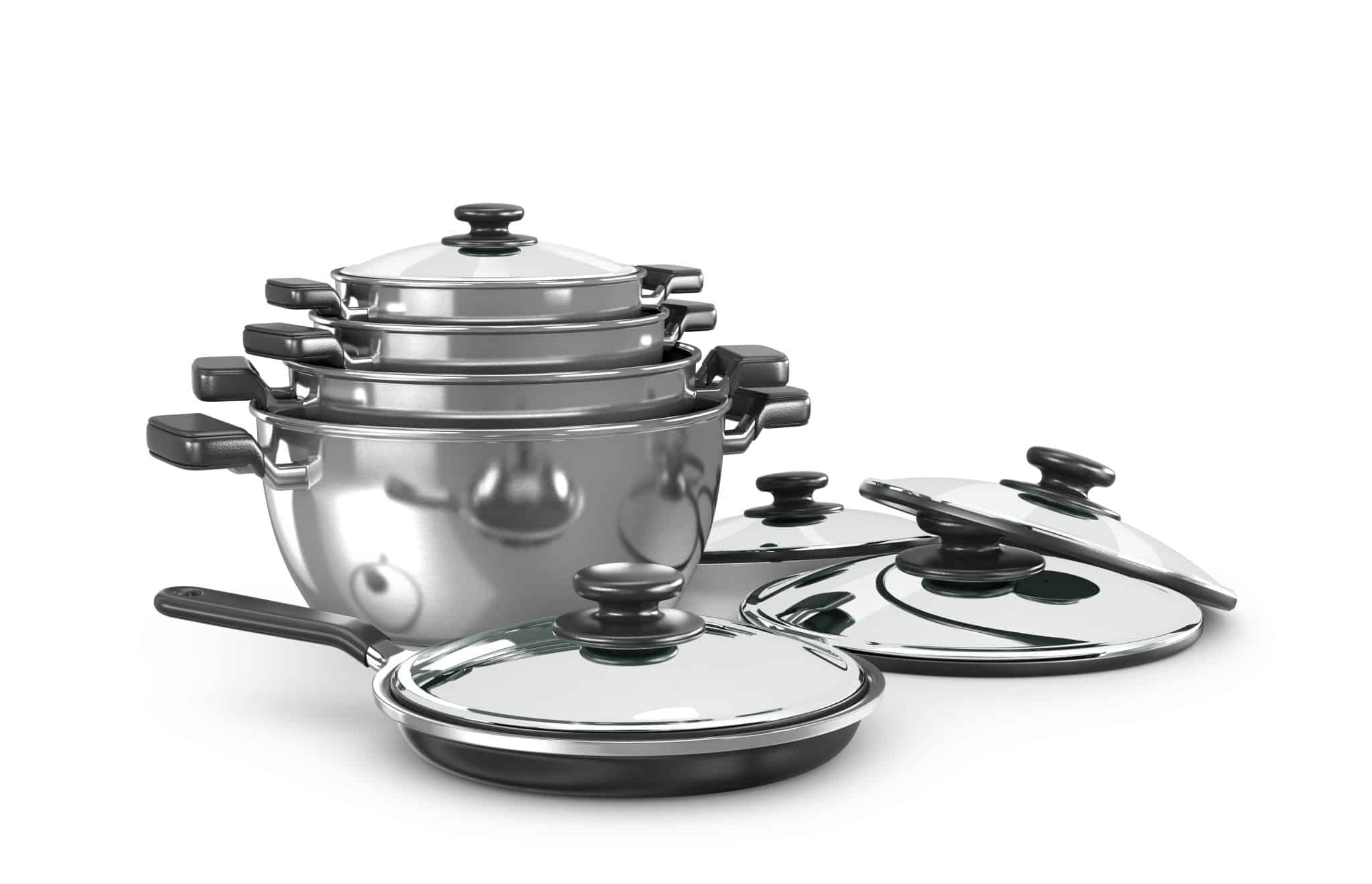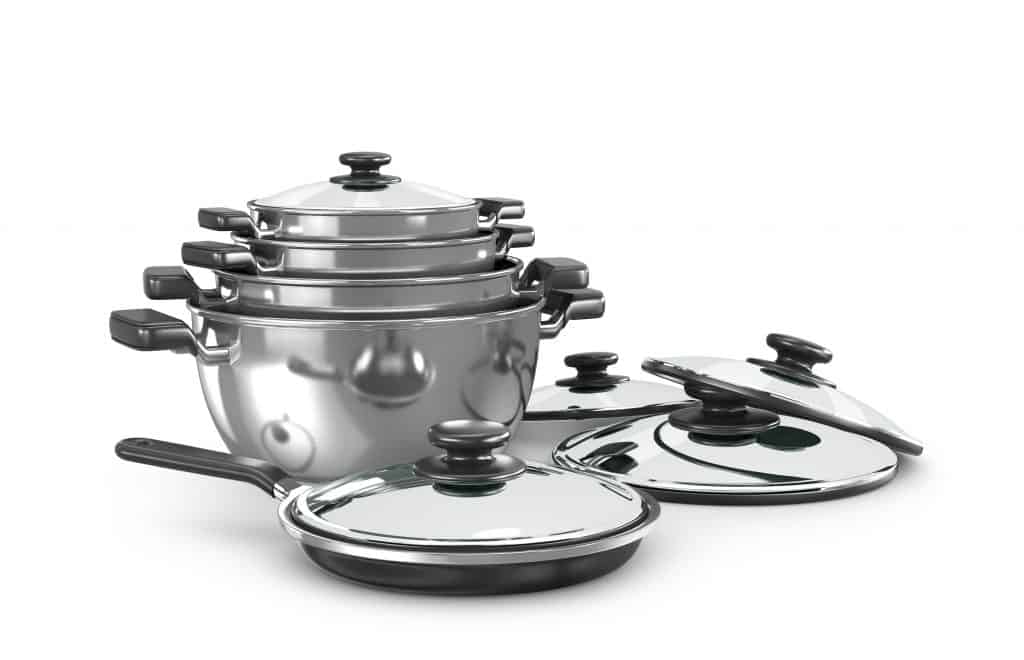 When packing for your RV road trip, don't forget the pots and pans! We have a list of the Best Stackable Pots and Pans for you to check out. These essential items will come in handy for cooking meals on the go and save you precious space!
26. Portable Ice Maker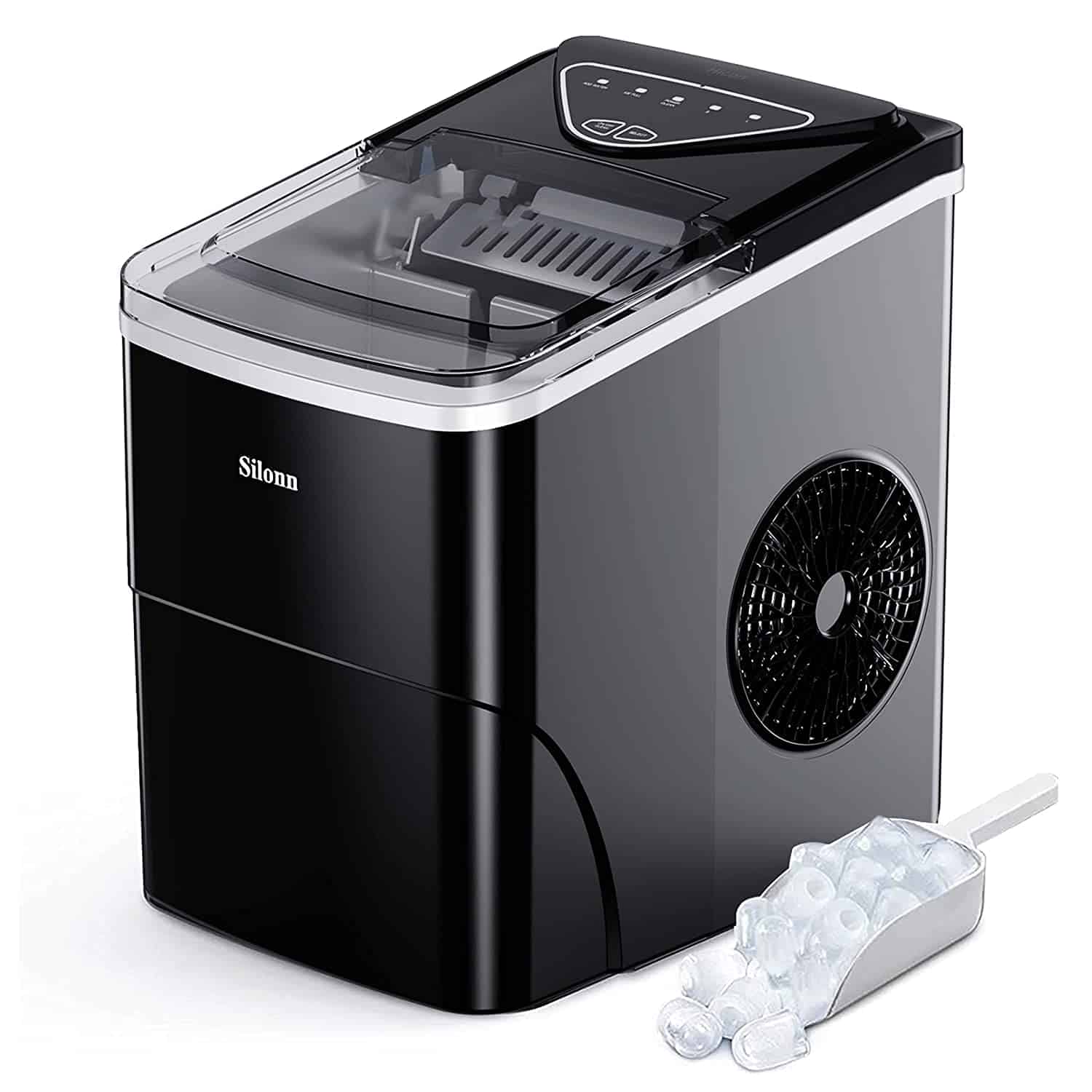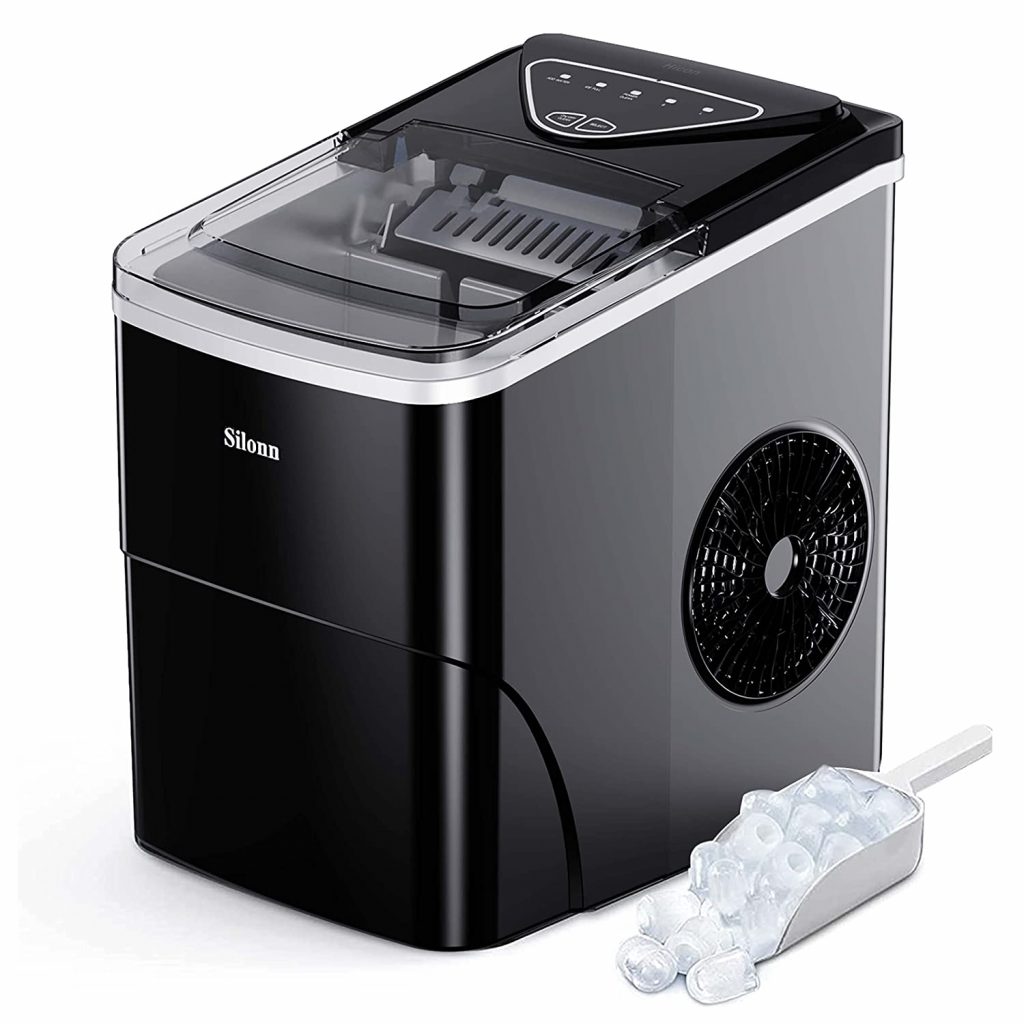 A portable ice maker will save you money in the long run. You will no longer have to stop at gas stations to buy ice or take up valuable space in your freezer with a bag of ice. They are easy to use, just add water and press the button.
27. Cutlery Set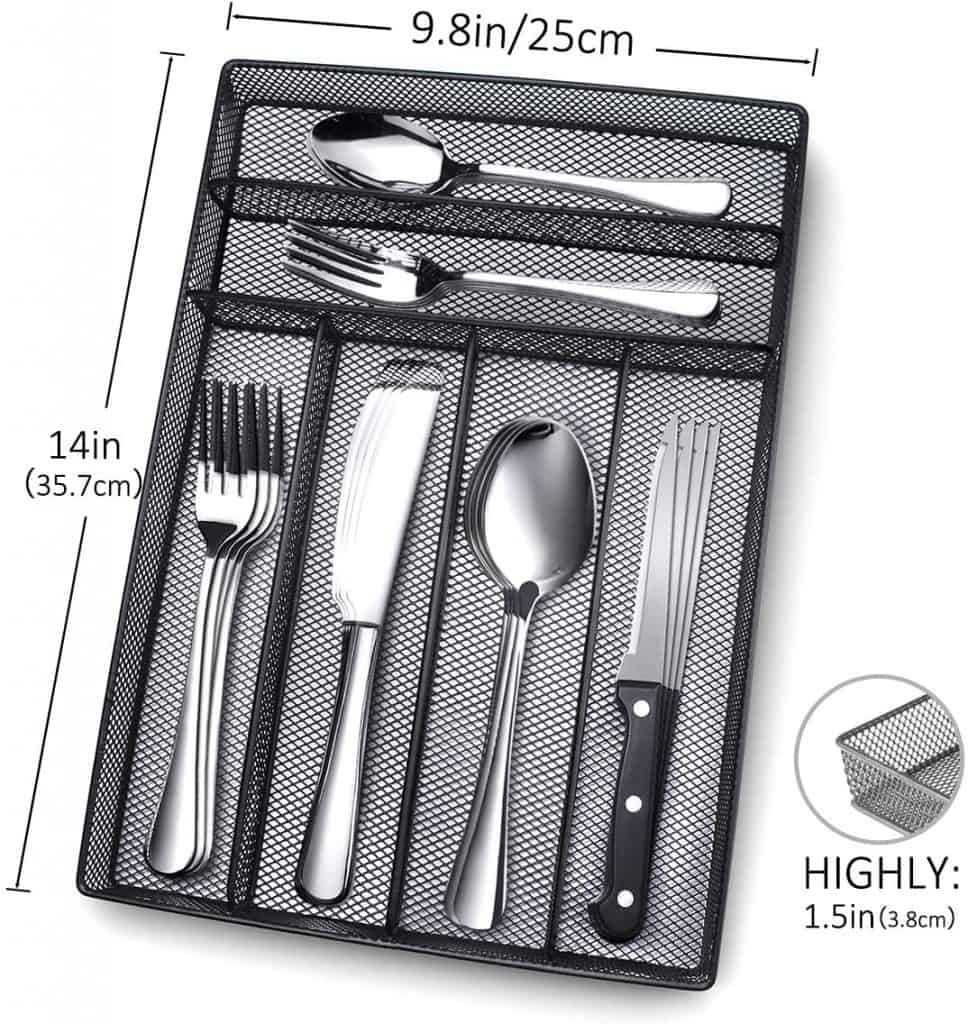 While paper plates and plastic utensils may seem like a convenient option, they can add a lot of unnecessary waste to your trip (and cost). Furthermore, they can be flimsy and difficult to use. A proper Cutlery Set, on the other hand, will make mealtimes much more enjoyable. Not to mention, you'll be able to use them over and over again, saving money in the long run.
28. Mixing Bowls with Measuring Cups/Spoons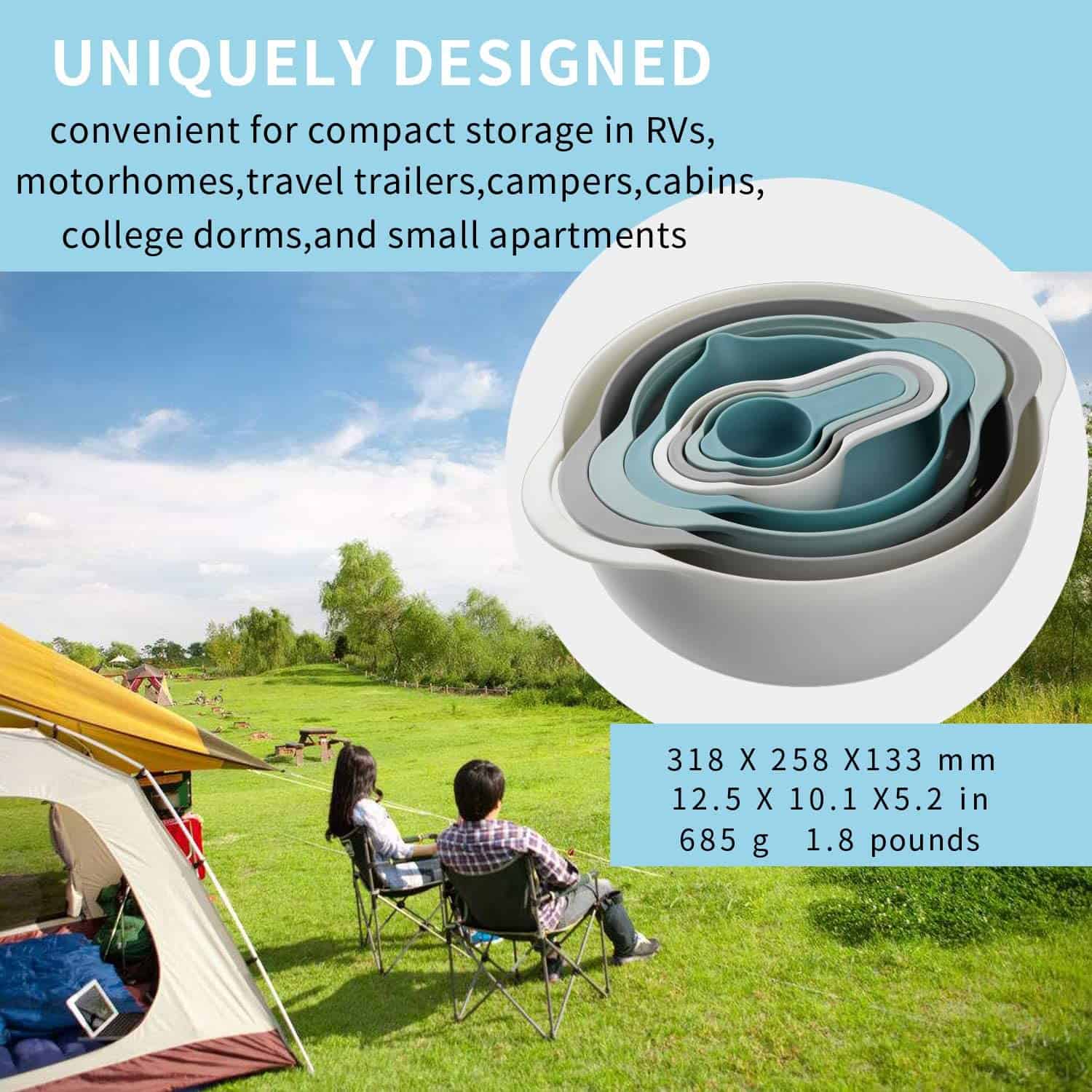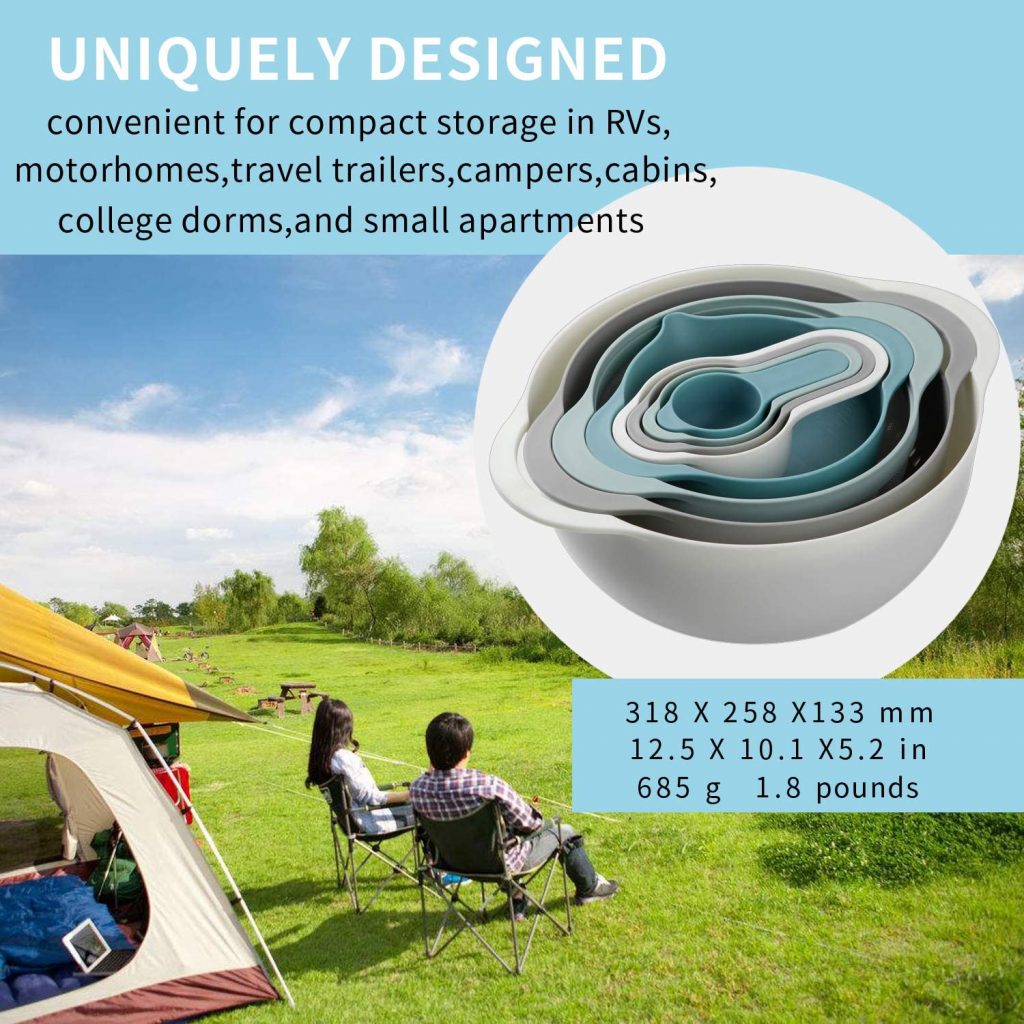 We like this all in one pack. They are lightweight and easy to clean, making them ideal for camping trips.
29. Bug Spray with Deet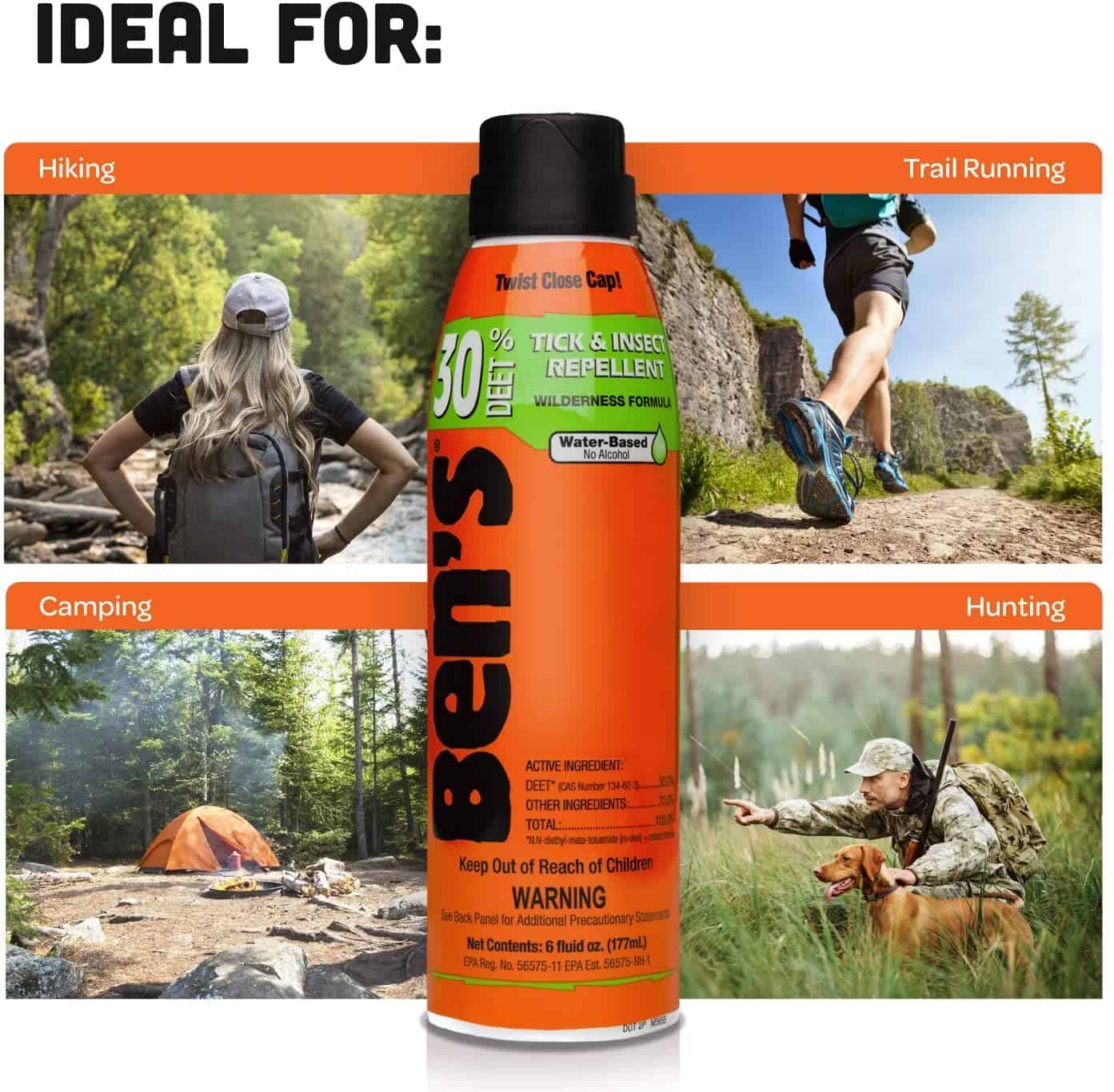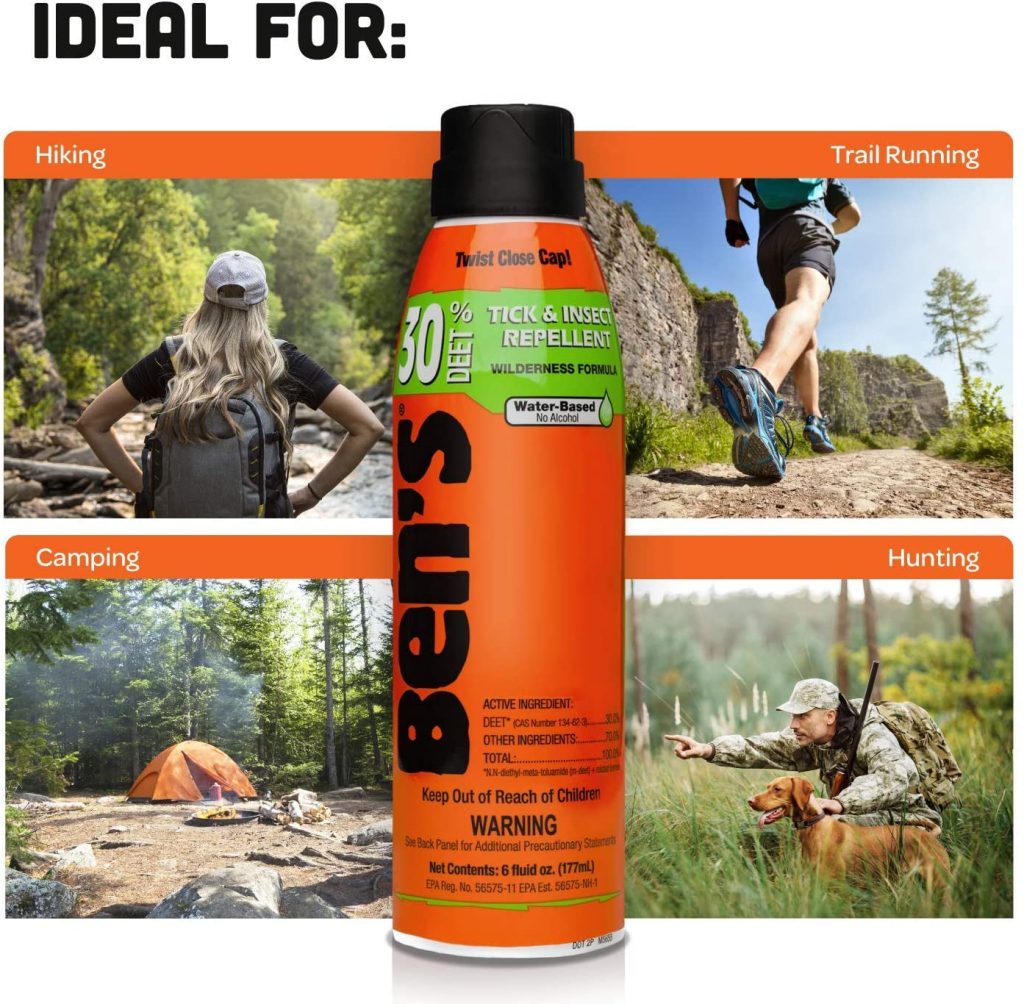 Bug spray should be at the top of your list. Not only will it help keep pesky mosquitoes and other insects away, but it will also protect you from harmful bites and stings. In addition, bug spray can help to reduce the risk of contracting diseases such as West Nile virus or Lyme disease.
30. Sun Screen
The sun can be relentless, especially when you're out and about for hours on end. And while RVing gives you the opportunity to enjoy some amazing views, it also means you're exposed to the sun for extended periods of time. That's why sunscreen is a must have for any RV road trip.
31. Spare Tire for Truck and Camper
One of the RV road trip must haves is a spare tire. You never know when you'll run into a flat tire with your truck, travel trailer, or RV.
32. Fix a Flat


No one wants to be stranded on the side of the road with a flat tire, and Fix a Flat can help you get back on the road quickly and safely in certain situations. It's easy to use, and it works on all types of tires, so you can rest assured that you'll be able to fix your flat and get back on the road.
33. Diesel Exhaust Fluid (DEF)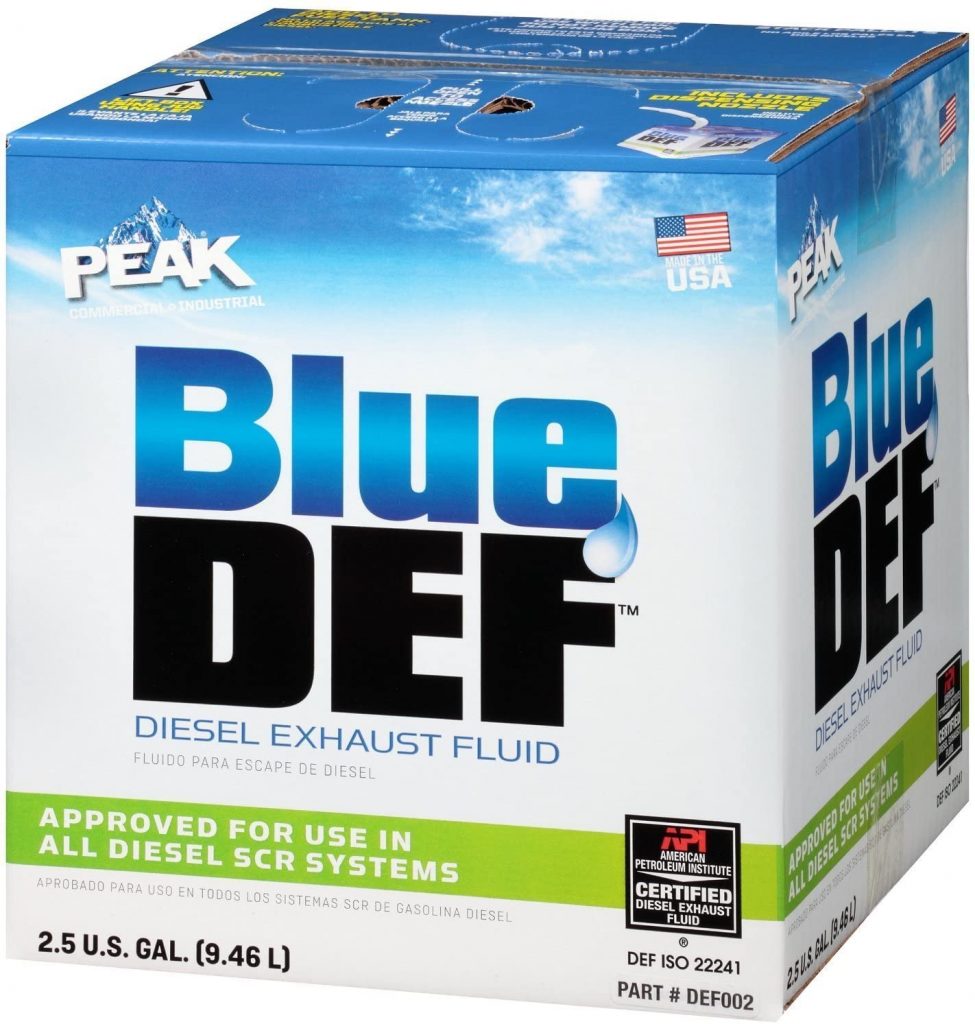 If you have a diesel pusher or a diesel truck, one item that you should make sure to bring along is extra diesel exhaust fluid, or DEF. DEF is used in motorhomes and trucks with diesel engines to reduce emissions and improve fuel economy. Most truck stops have a DEF tank to fill yours, but sometimes its nice to have your own on hand as well. It's easy to run out of DEF, so it's always a good idea to have a spare jug or two on hand.
34. Jumper Cables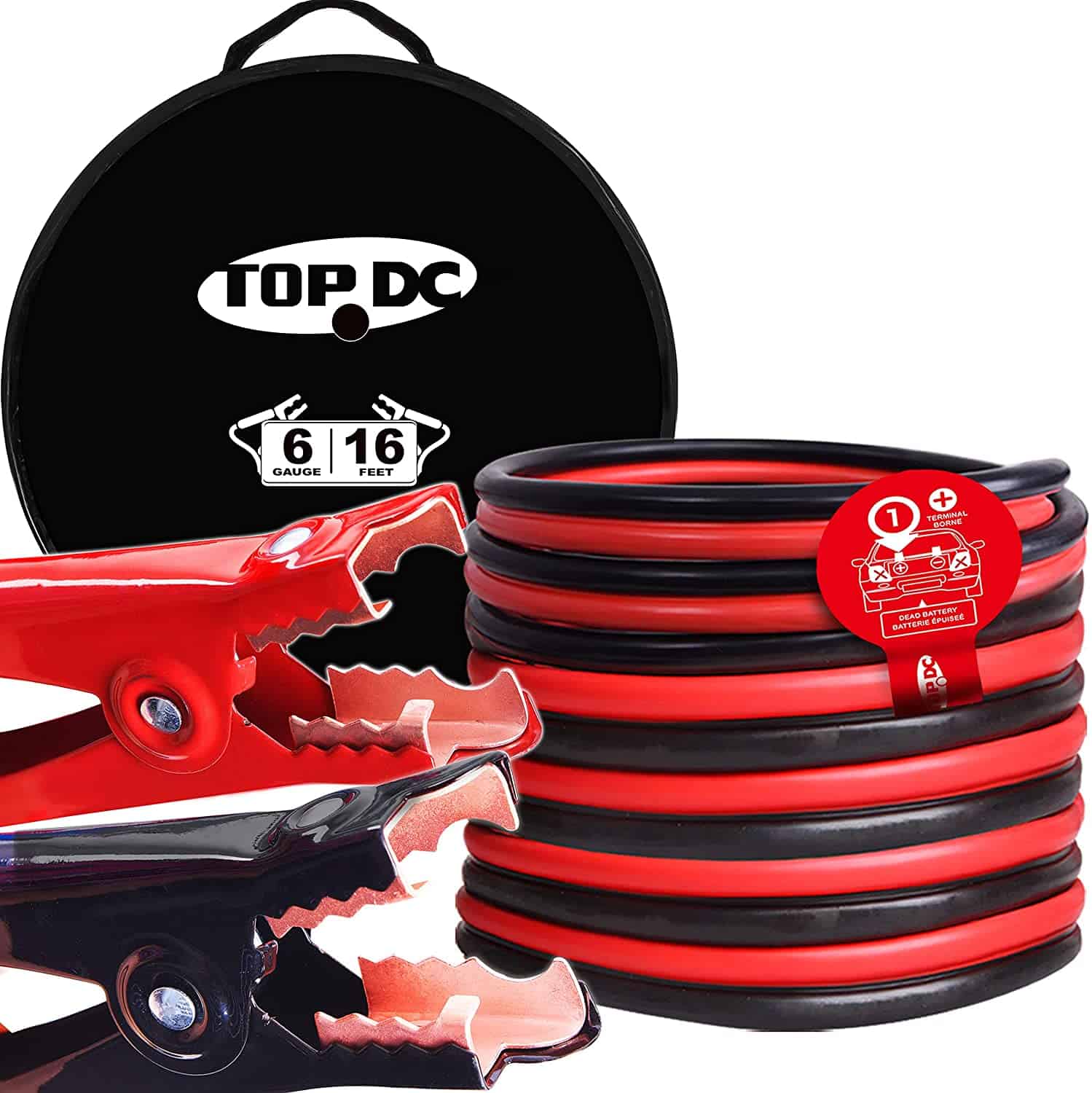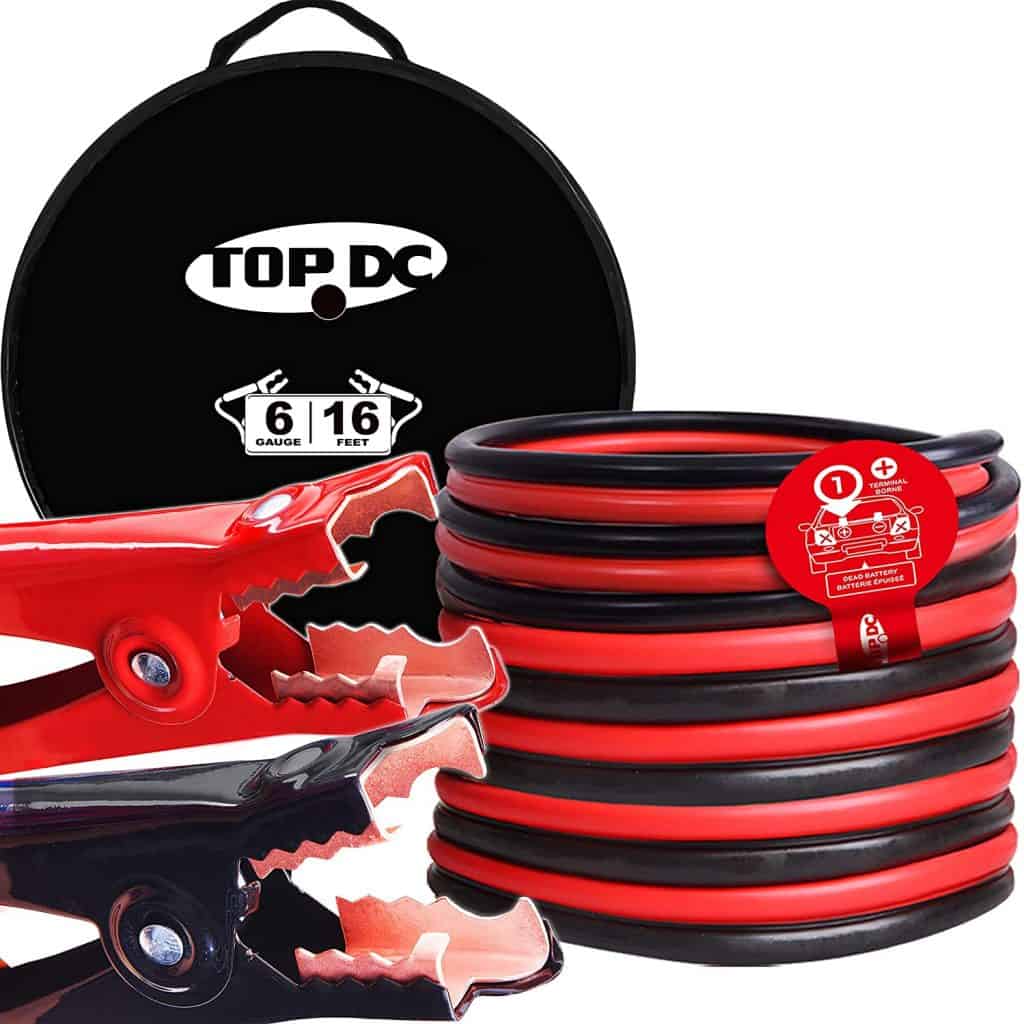 Jumper cables can come in handy if your RV battery dies or if you need to give a fellow RVer a jump start. Having a set of jumper cables is easy to keep on hand and will help to ensure that your RV road trip is a success.
35. RV Power Cord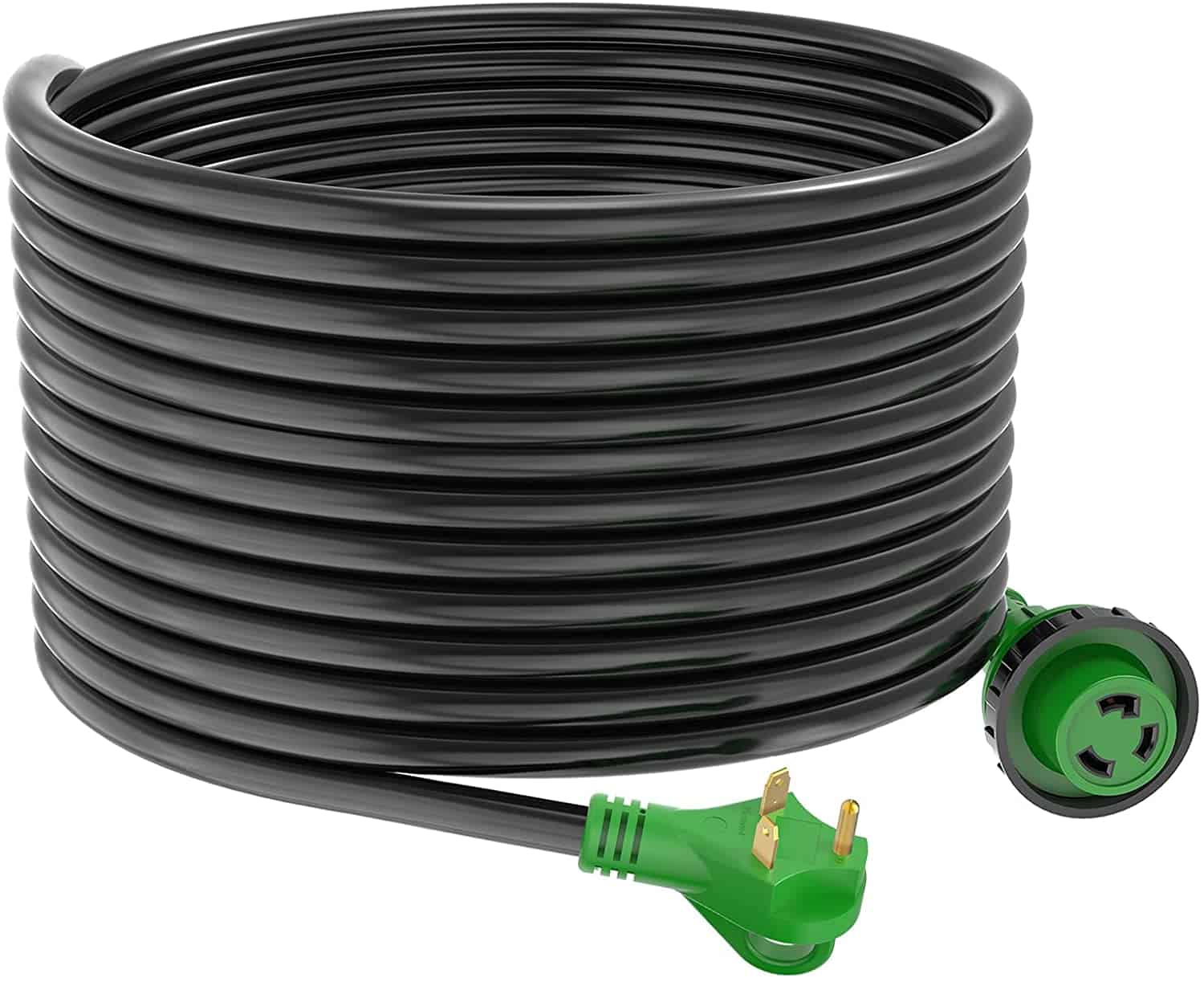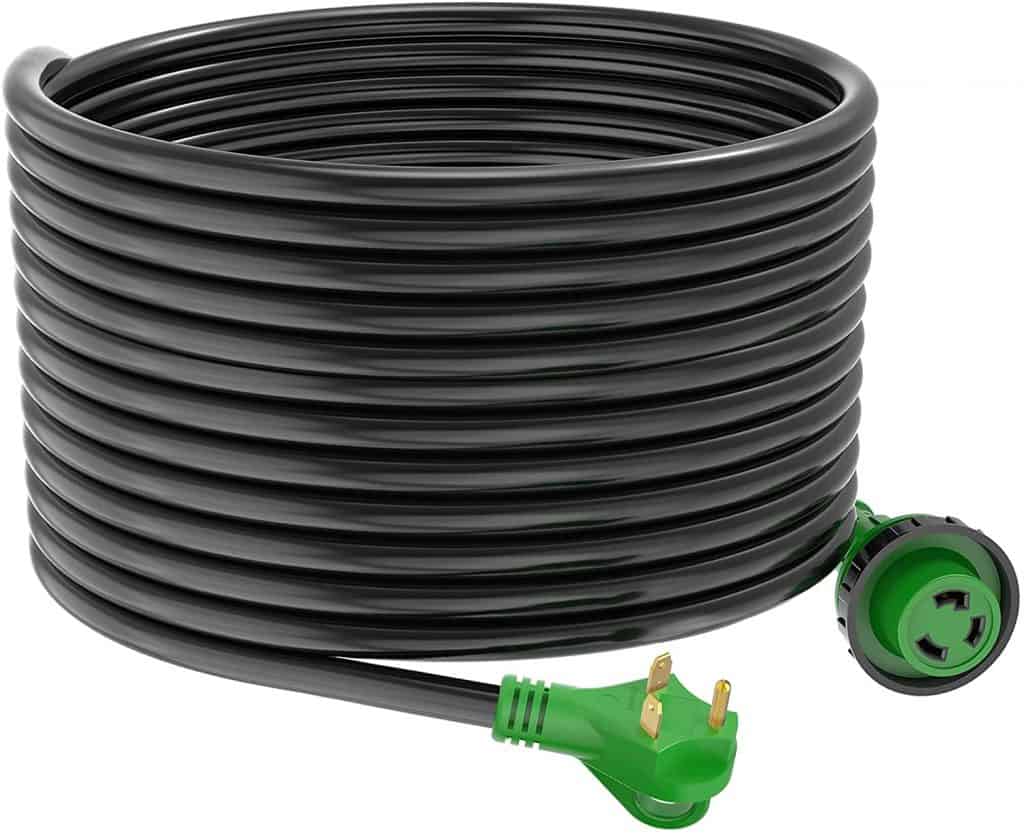 You got that camper with all the fancy stuff to be able to hook up to power! So you need this! Get one that is long enough for your needs!
36. Power Cord Adapters
RV campgrounds usually have different types of electrical hookups, and an adapter will ensure that your RV is compatible. 50 or 30 amp? You never know.
37. Surge Protector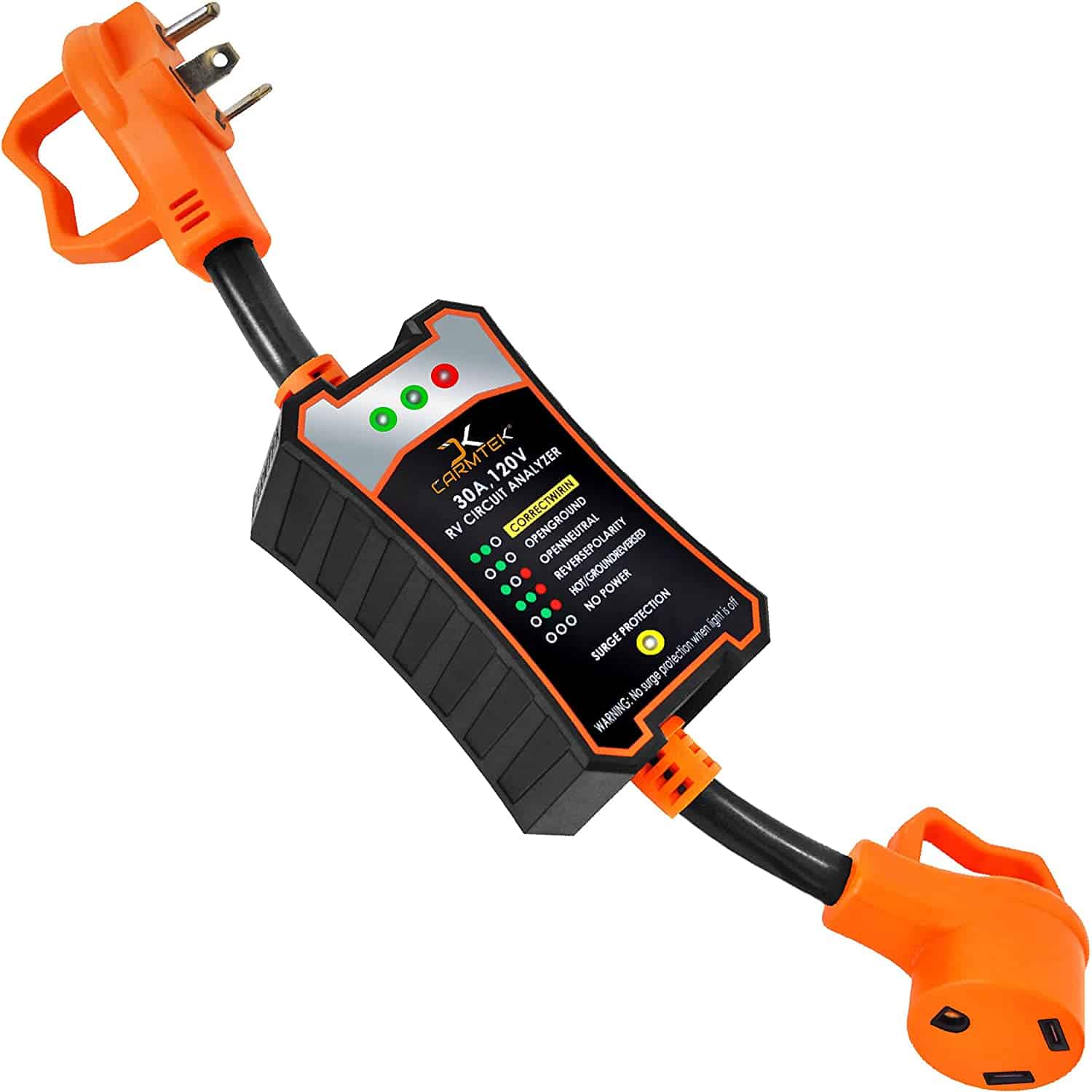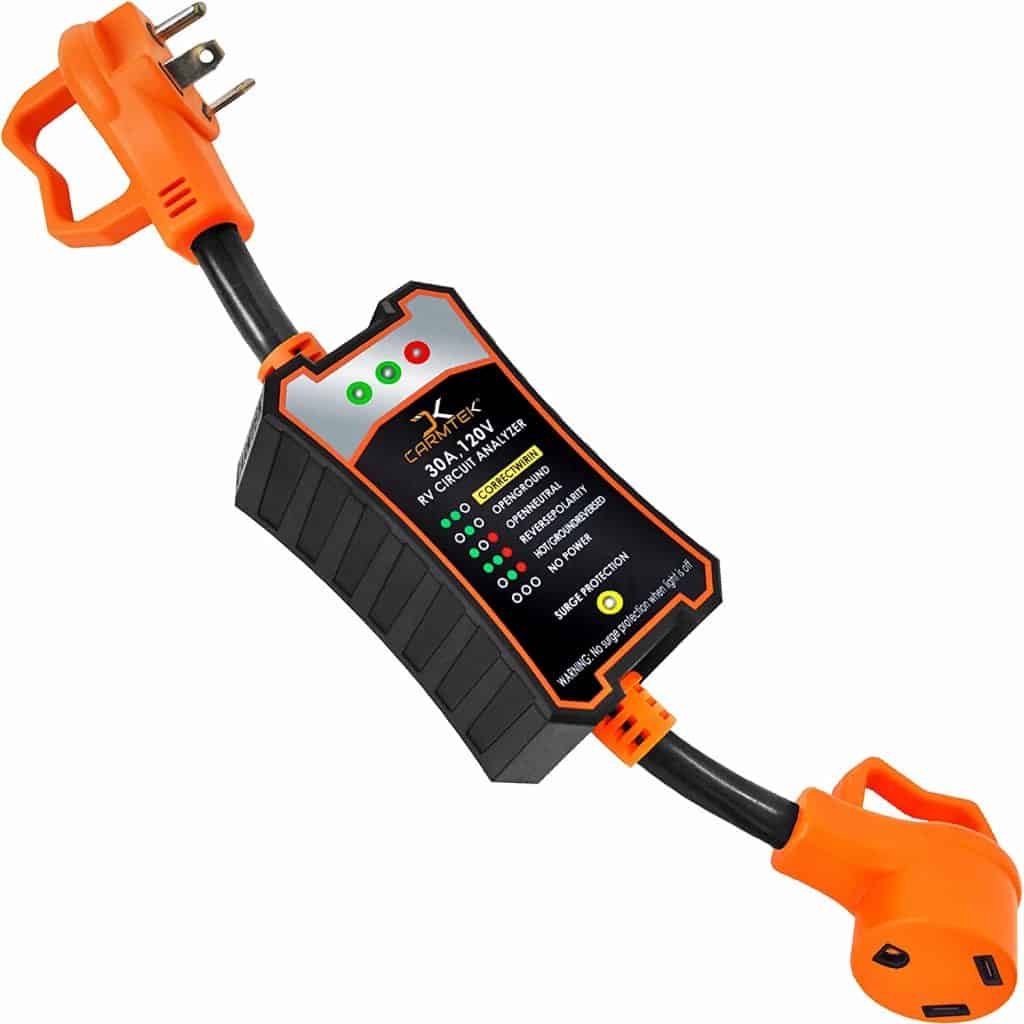 A surge protector is one of the best RV gadgets to protect your RV electrical system from damaging power surges. It's a small investment that can save you a lot of money in repairs down the road!
38. Extension Cord
With an extra extension cord, you can easily connect to another campsite power source or even run an extension cord from your RV to your car if necessary. Its not the most glamorous of camper accessories, but you'll be glad you have one.
39. RV Toilet Paper
I mean, you definitely don't want to run out! So load up!
40. Rubber Gloves
Whether you're dealing with dirty dishes or a clogged toilet, rubber gloves are a must have item for any RV trip. Not only do they protect your hands from grime and bacteria, but they also make cleanup tasks much easier.
41. Grill Tools
A good set of grill tools will include all the essentials, like tongs, a spatula, and a brush. With these tools, you'll be able to perfectly grill up whatever you're craving – whether it's juicy burgers or fresh veggies.
42. Lighter/Matches
Having a lighter or matches on hand can be helpful in a number of situations. If you need to start a fire for warmth or cooking, if you need to light a candle for light, or if you just want to have a campfire and make s'mores, a lighter or matches will come in handy
43. Bungees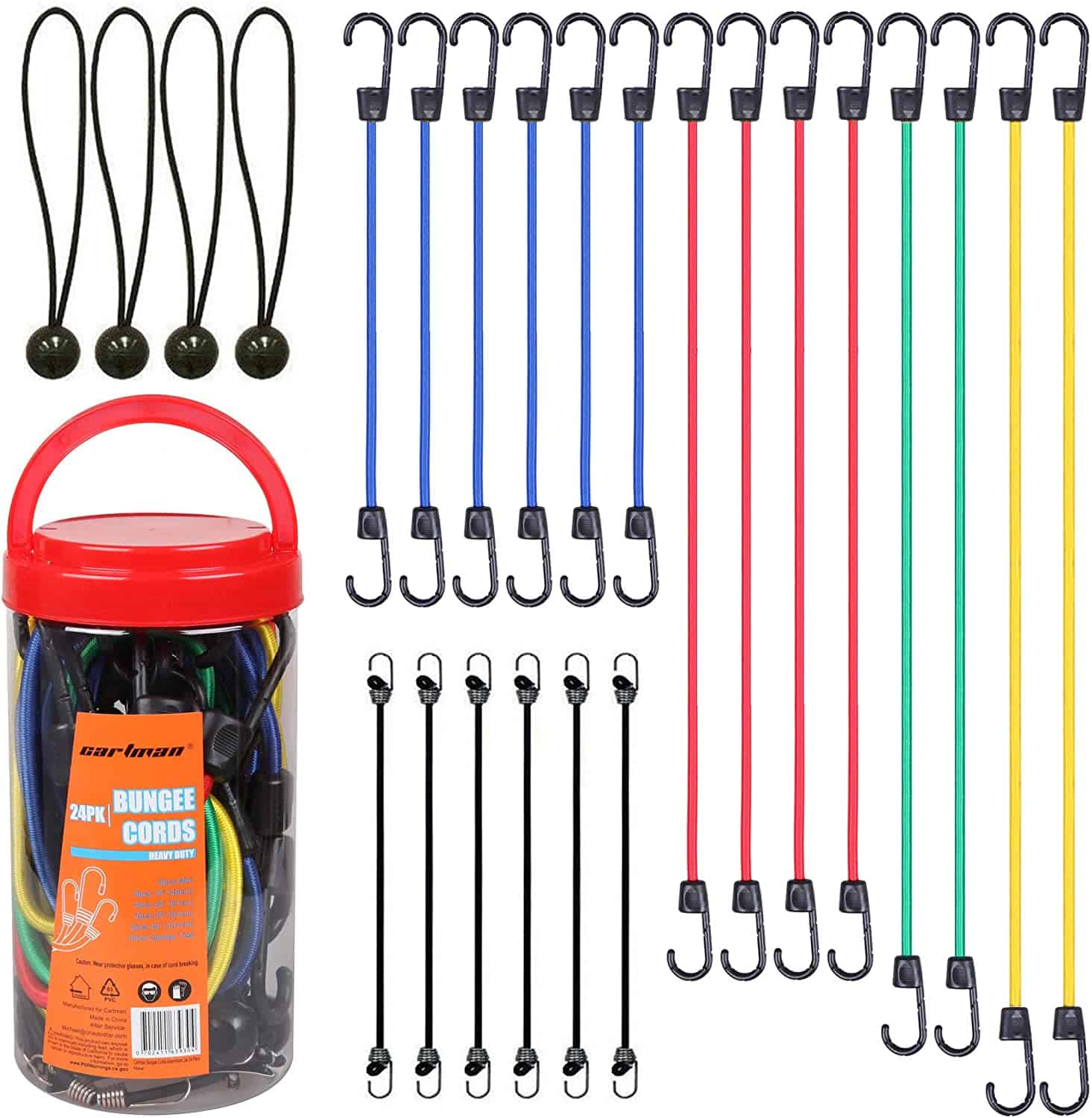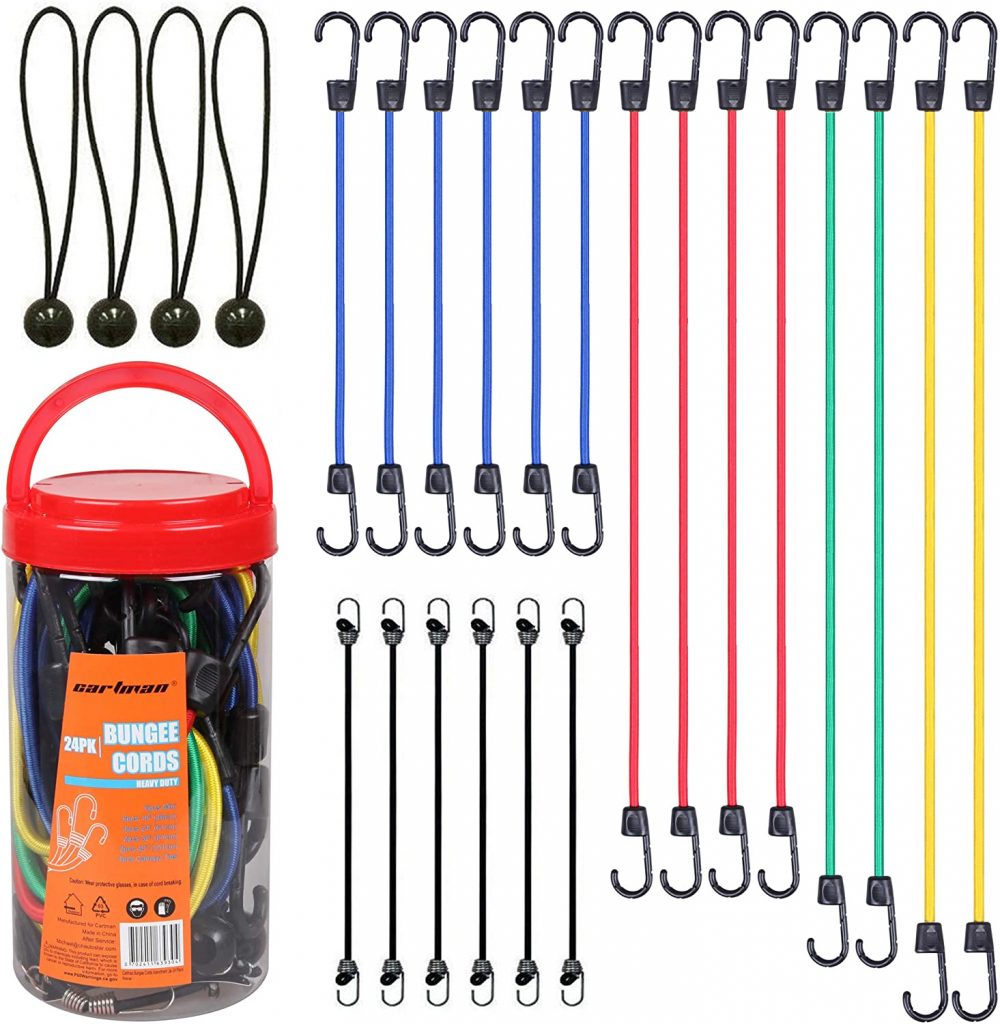 We use these ALL the time. Bungee cords are incredibly versatile and can be used for everything from securing loose items in your RV to providing a makeshift clothesline. In short, bungee cords are one of the most versatile RV road trip must-haves that you can pack.
44. Work Gloves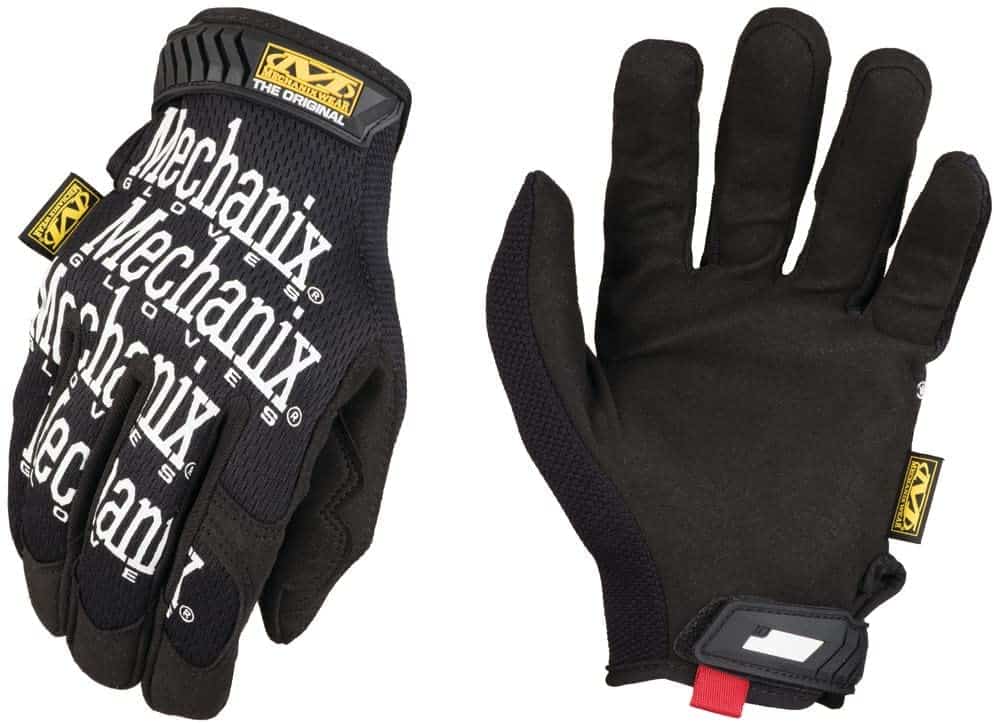 One of the RV must-haves that is often forgotten are a pair of Work Gloves. Having a pair of gloves in your RV can come in handy for a number of different tasks, from changing a tire to setting up camp. They can also protect your hands from getting dirty or injured.
45. Tire Pressure Gauge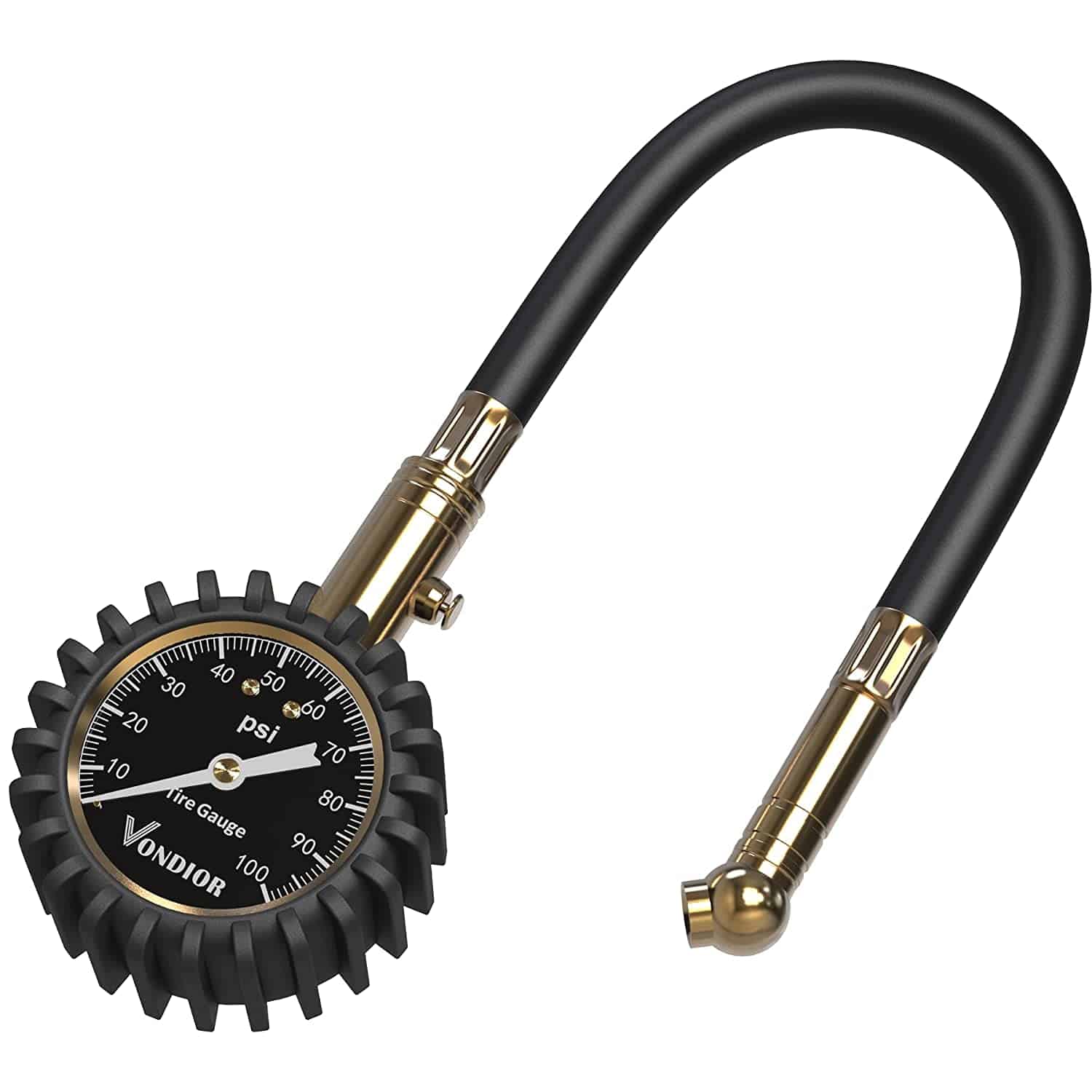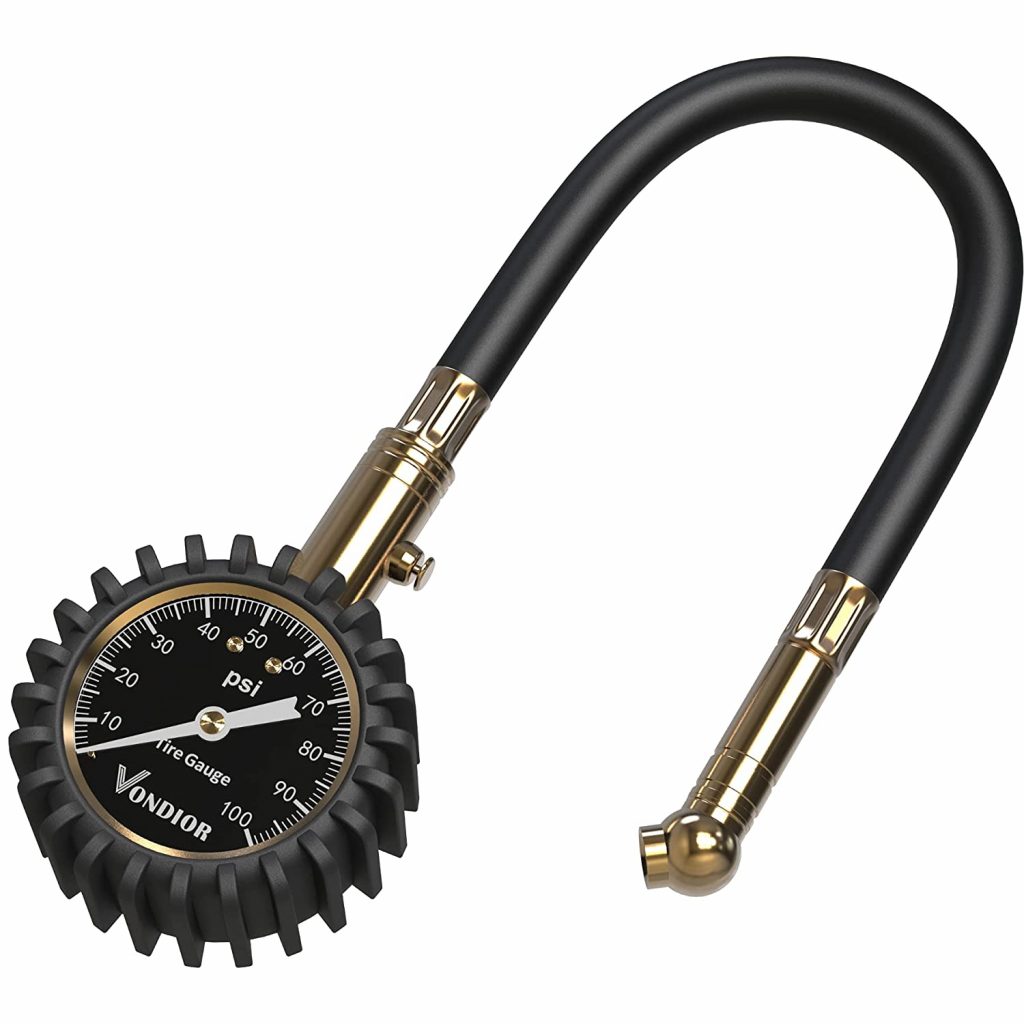 Checking your tire pressure regularly is essential for maintaining the safety of your RV. Underinflated tires can lead to blowouts, which can be extremely dangerous. Tire pressure gauges are relatively inexpensive and easy to use, so there's no excuse not to have one on hand!
46. Basic Tool Set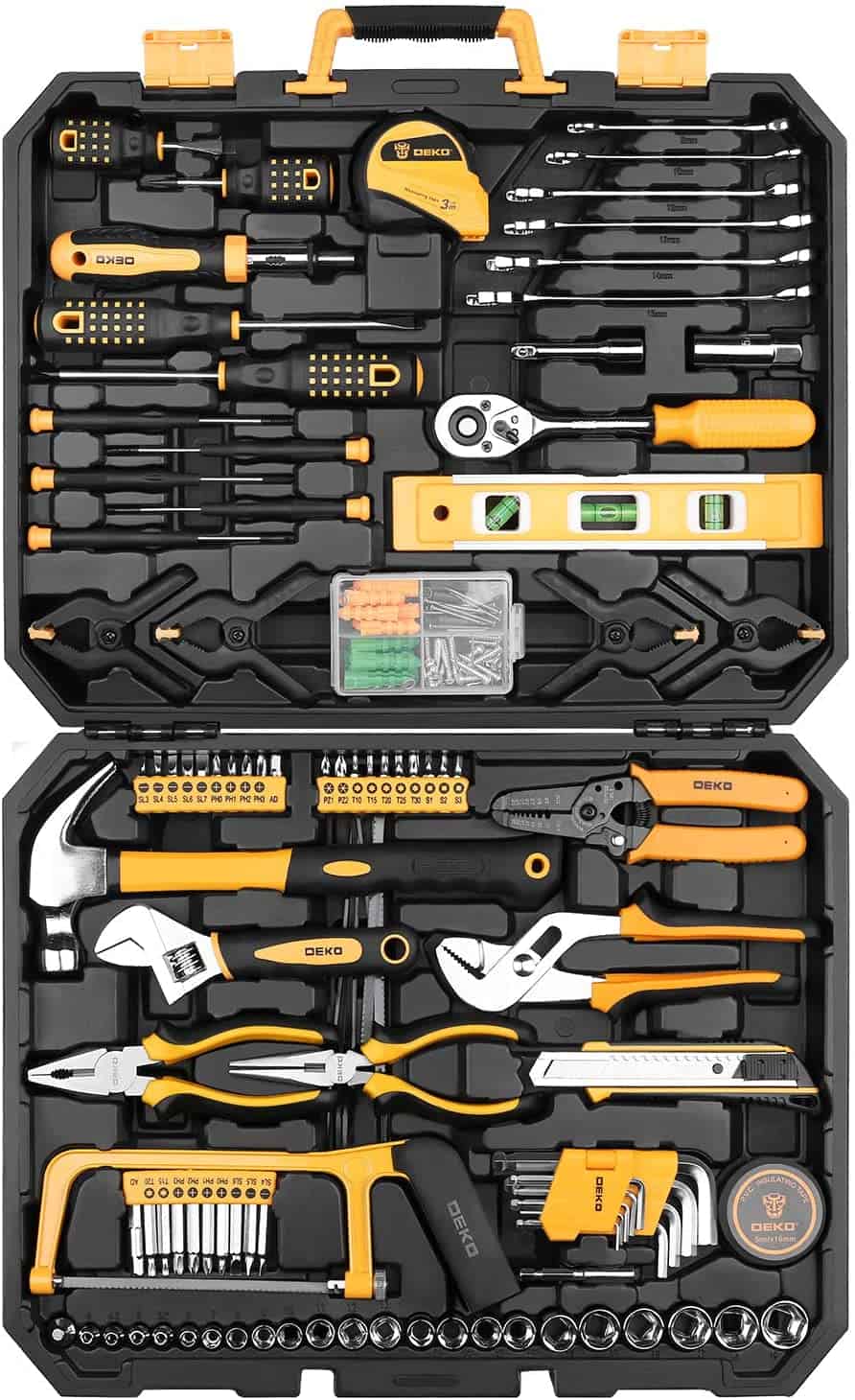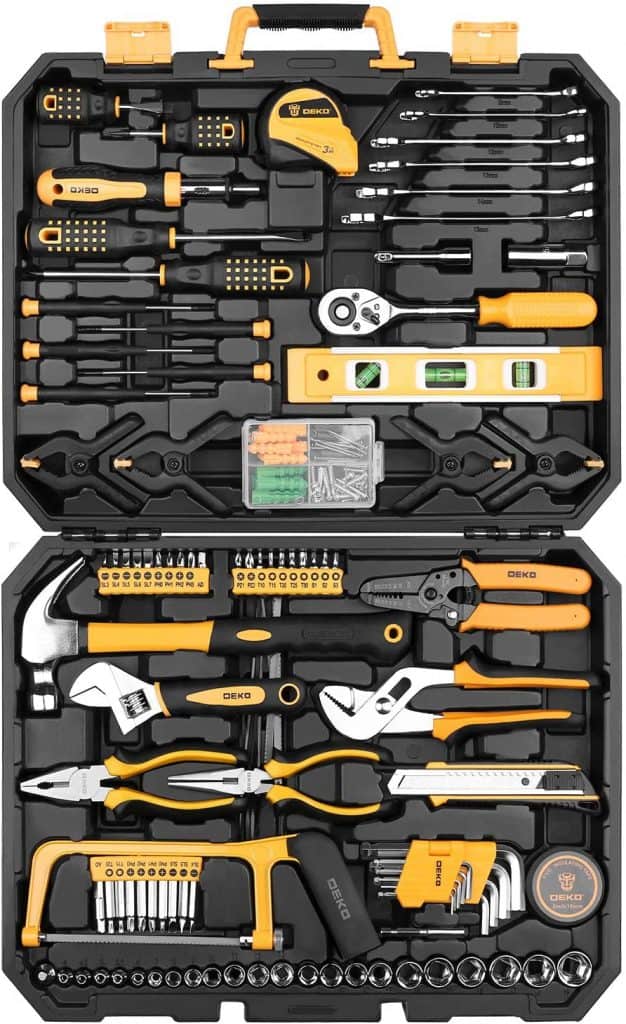 Having a basic tool kit on your RV is a good idea because it allows you to make small repairs and adjustments on the go, saving you time and money, and ensuring that your trip goes as smoothly as possible.
47. Sharpie
Having a Sharpie on your RV can be useful for labeling and marking various items, making your travels more organized and efficient.
48. Duct Tape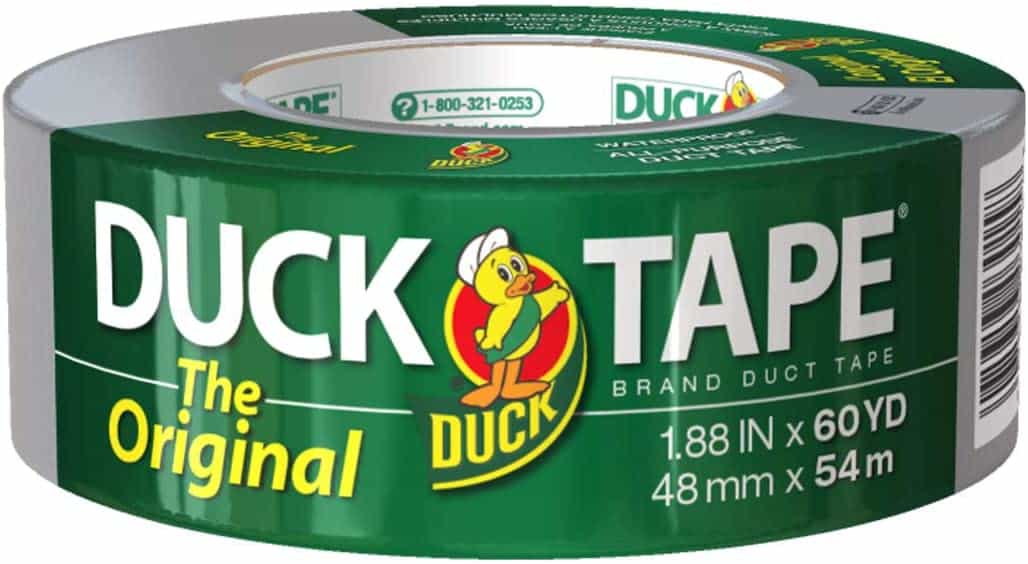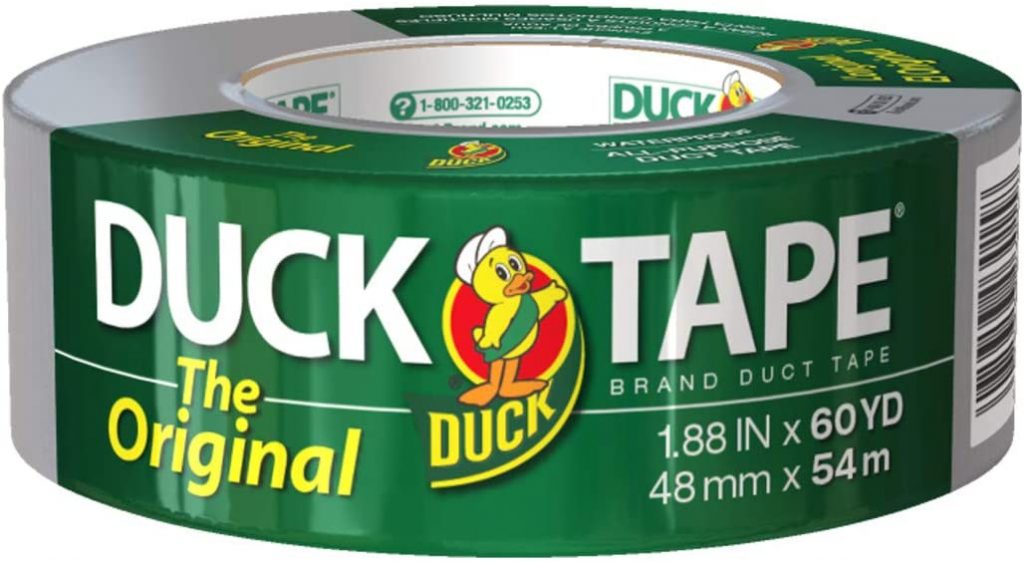 I mean, do I even need to explain?? This trusty material can be used for a variety of tasks, from fixing a broken taillight to patching up a leaky RV roof. In fact, duct tape is one of the most essential RV road trip must haves because if you can't Duct it…well you know the saying.
49. WD-40


You can pretty much use WD-40 for anything. Such a great product to have on board!
50. Grease
Grease helps to lubricate moving parts on your RV, making it easier to maneuver and reducing wear and tear. It can also help to prevent rust and corrosion, keeping your RV in top condition.
51. Zip Ties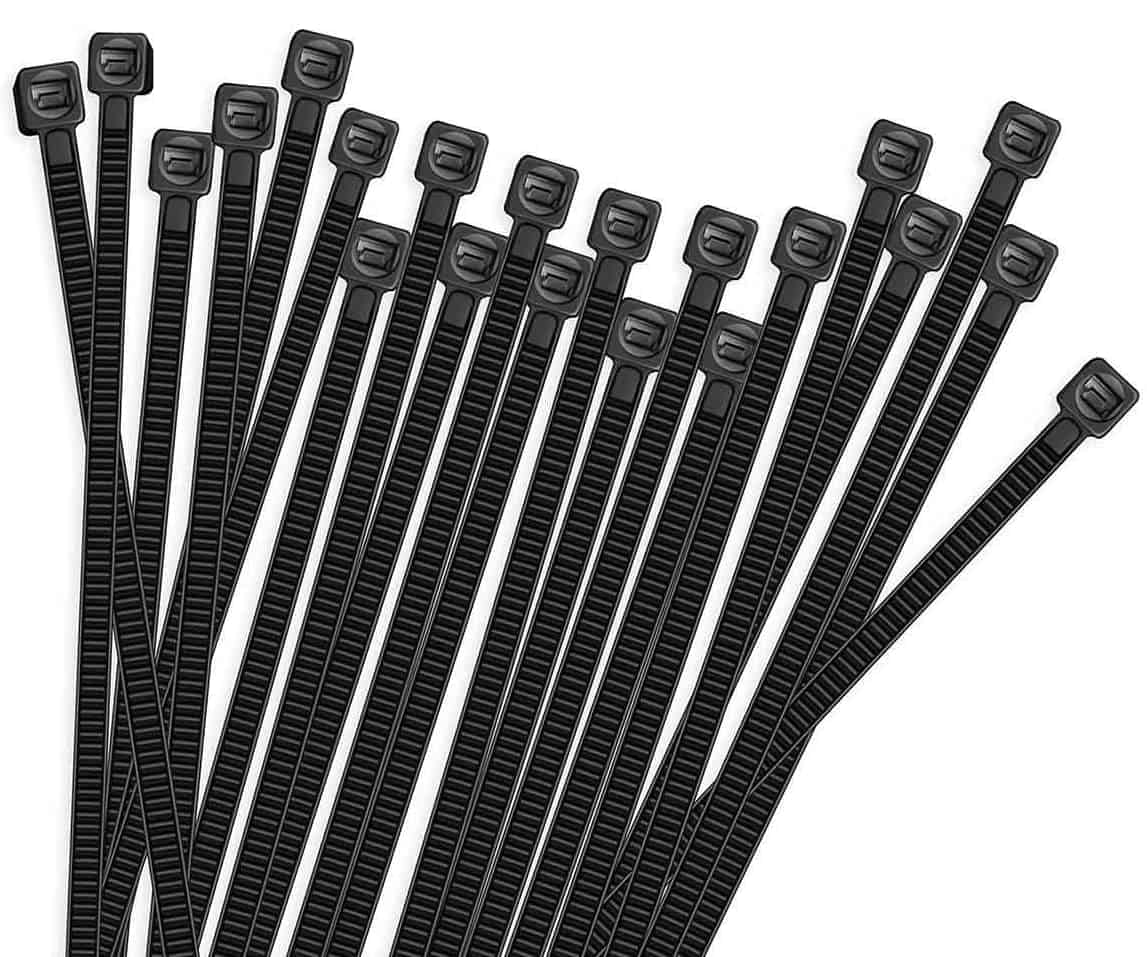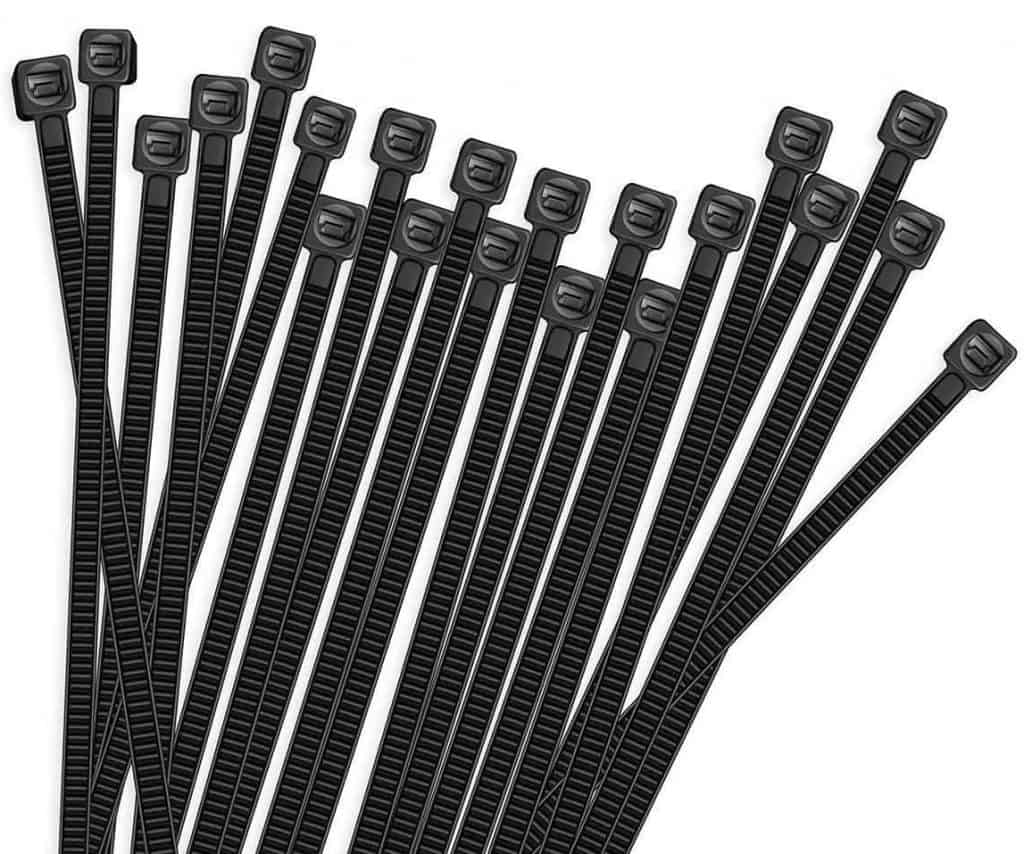 Zip ties are a versatile and useful tool to have in your RV toolkit, as they can be used for a variety of purposes such as securing loose wiring or temporarily repairing broken parts. They are also lightweight and take up very little space, making them easy to store in your RV without taking up too much valuable storage space.
52. Super Glue
Super Glue is perfect for emergency repairs, and it can come in handy for all sorts of unexpected tasks.
53. Fuses
It's a good idea to have extra fuses in your RV because if a fuse blows, you will need to replace it in order to restore power to the affected circuit. Having extra fuses on hand ensures that you can quickly and easily replace blown fuses without having to go out and purchase new ones. This is especially important if you are traveling in remote areas where it may be difficult to find replacement fuses. It's better to be prepared with extra fuses than to risk being stranded without power due to a blown fuse.
54. Laundry Basket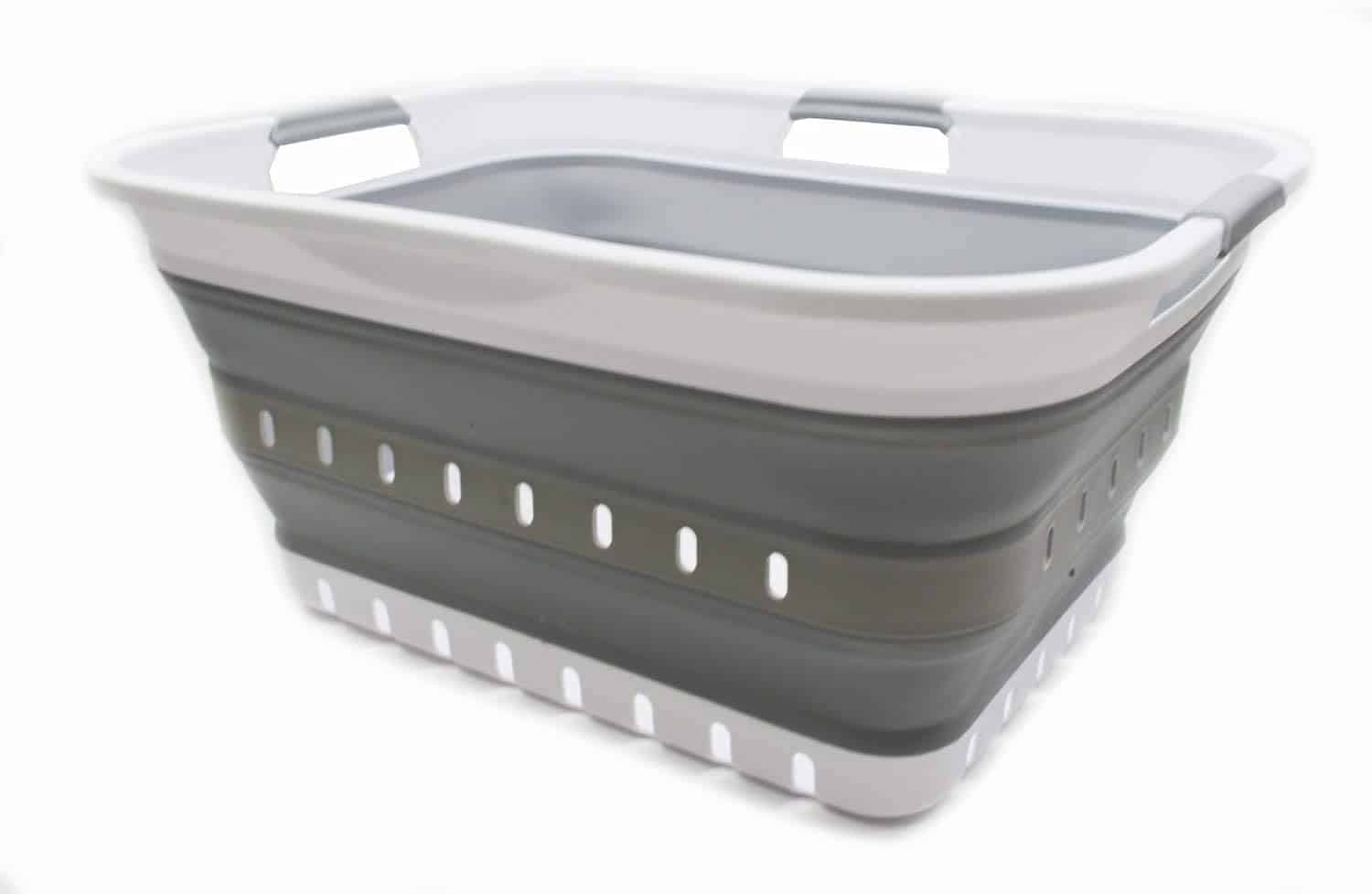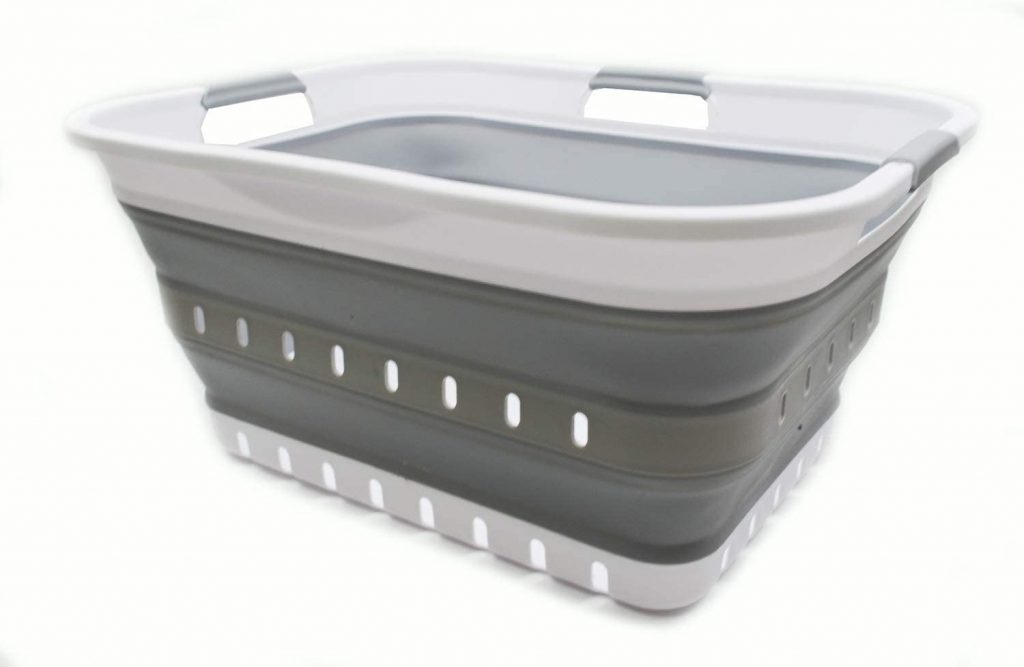 Having a laundry basket in your RV is useful because it provides a designated place to store dirty clothes and helps keep your living space organized. It also makes doing laundry more convenient, as you can easily transport your clothes to the laundromat or campground facilities.
55. Laundry Detergent
You may want to keep your clothes clean and fresh during your trip, and you don't want to not have any detergent if you choose to do laundry. Often times the campground will sell it if you are in a bind, but you will pay more than double. Pack a small pack just have it.
56. Dishwashing soap
This may seem like a small detail, but it can make a big difference in your trip. In addition, dishwashing soap can be used for other things like washing your hands or cleaning up spills.
57. Swiffer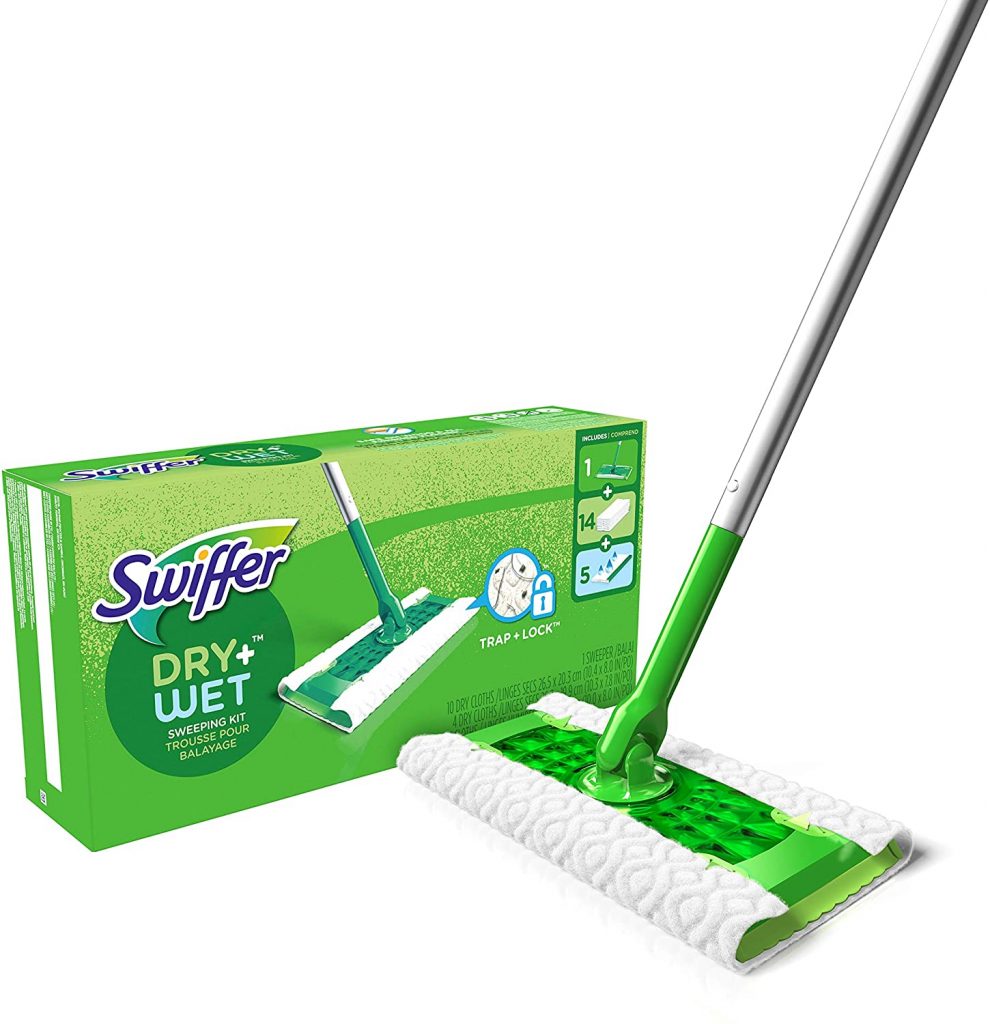 Easy to use. Easy to store. This versatile cleaning tool is perfect for keeping your RV clean and dust-free. The Swiffer's unique design means that it can reach all those hard-to-reach spots, like under the couch or in between the cushions.
58. Blankets
One of the RV road trip must haves is a blanket or two (or even three!). Not only will blankets keep you warm on chilly nights, but they can also be used as impromptu picnic mats, sun shields, and more. I
59. Quarters
Quarters can be used for a number of things on an RV trip, including laundry, showers, and even playing fun games like horserace with your friends! While you can usually get by without quarters, they can certainly make life on the road easier.
60. Spare Keys
Spare keys! You never know when you're going to lose your RV keys or lock them inside the RV (it happens more often than you'd think, which is why we suggest a Keyless RV Lock system!) Having a spare set of keys on hand will save you a lot of headaches down the road.
61. Sunglasses
Wearing a quality pair of sunglasses is essential for more than just protection from the sun's damaging UV rays – they also help to reduce glare and improve vision while driving your RV! Don't forget to bring a trustworthy pair of sunglasses with you on your next RV trip!
62. Phone and Computer Chargers
This should probably be at the top of the list! Forget these and then you are off to the local store to pick up yet ANOTHER charging cable to go along with all the others!
63. Gear Ties
I love these things! Gear Ties are versatile, reusable rubber ties that can be used to secure loose gear, from kayaks to camp chairs. They come in handy when you need to tie down gear on your RV or attach items together.
64. Coffee and Coffee Filters
One of my favorite things is to sit outside in the morning and sip on a good cup of coffee. And my wife doesn't start her day without coffee so we better be prepared!
65. RV Patio Mat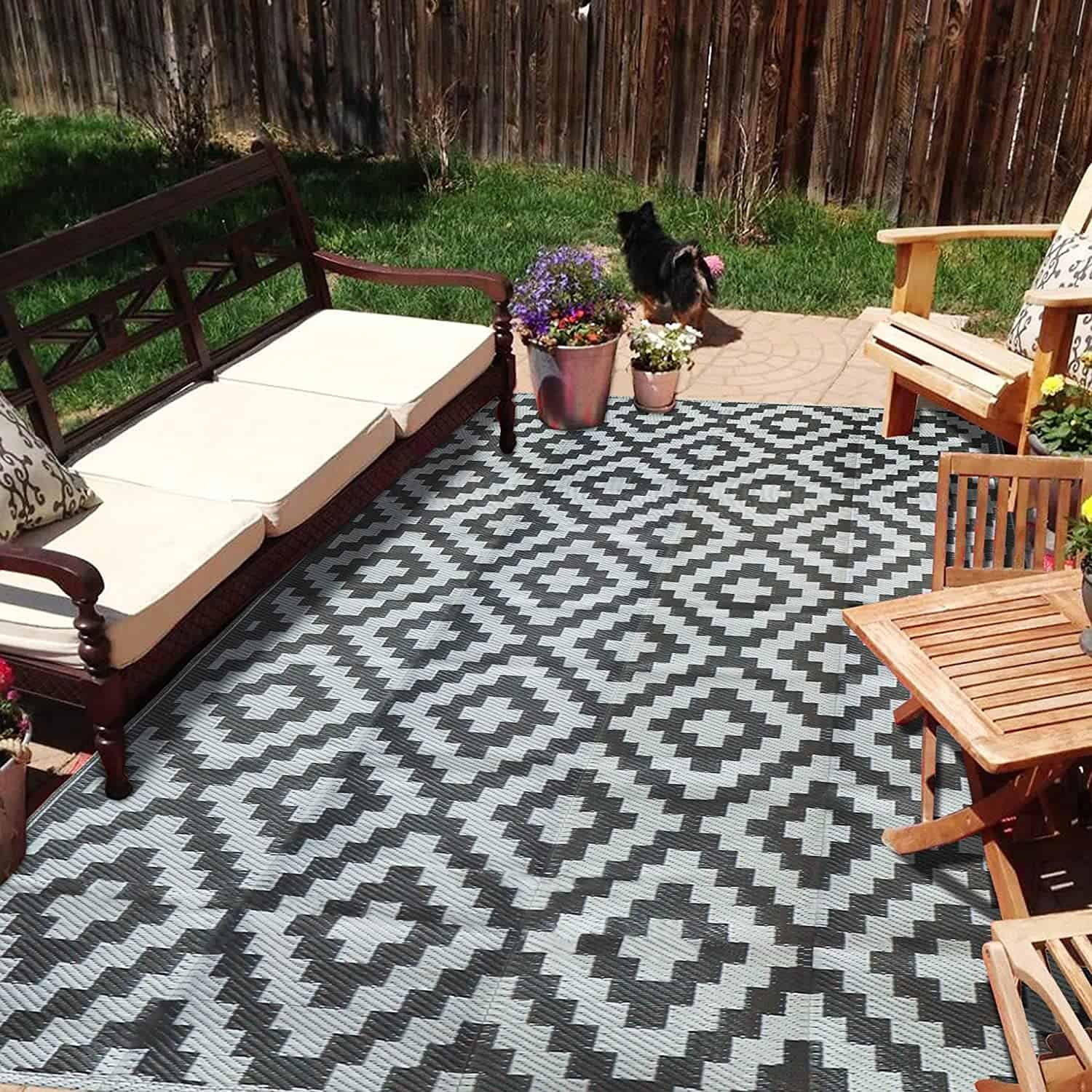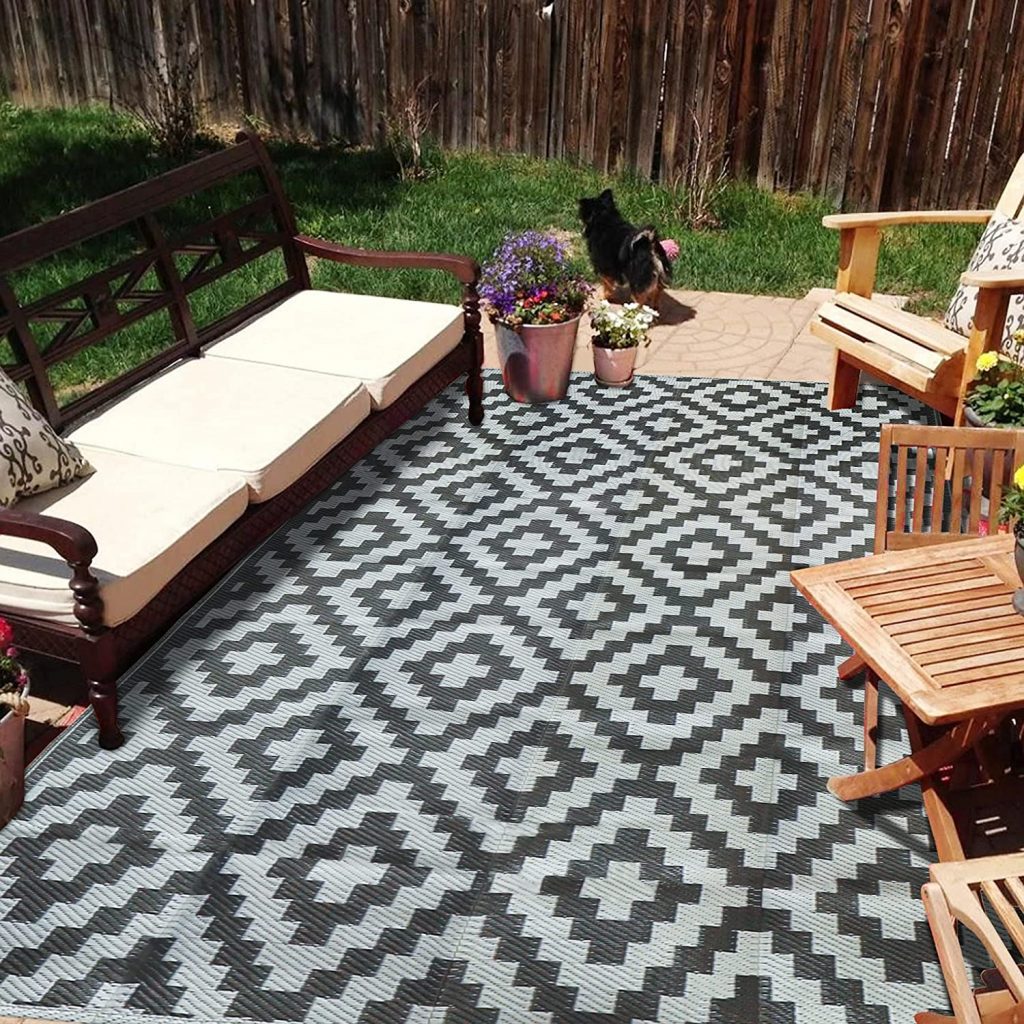 Having a patio mat for your RV is beneficial because it helps keep the area outside of your vehicle clean and provides a comfortable and inviting space to relax and enjoy the outdoors.
66. Sleeping bags
Always great to have some extra sleeping bags on board. They store easily and the kids love them.
67. Clorox Cleaning Wipes
These helpful little wipes are perfect for quick cleanups, and they can help keep your RV looking nice and tidy. In addition, they're great for disinfecting surfaces, which is always a good idea when you're camping.
68. Paper Plates
I try to use real plates and clean them, but sometime those paper plates are just so easy! I find especially at lunch with the kids to make a quick sandwich, toss it on a paper plate and they can eat it on the go!
69. Poncho/Rain Gear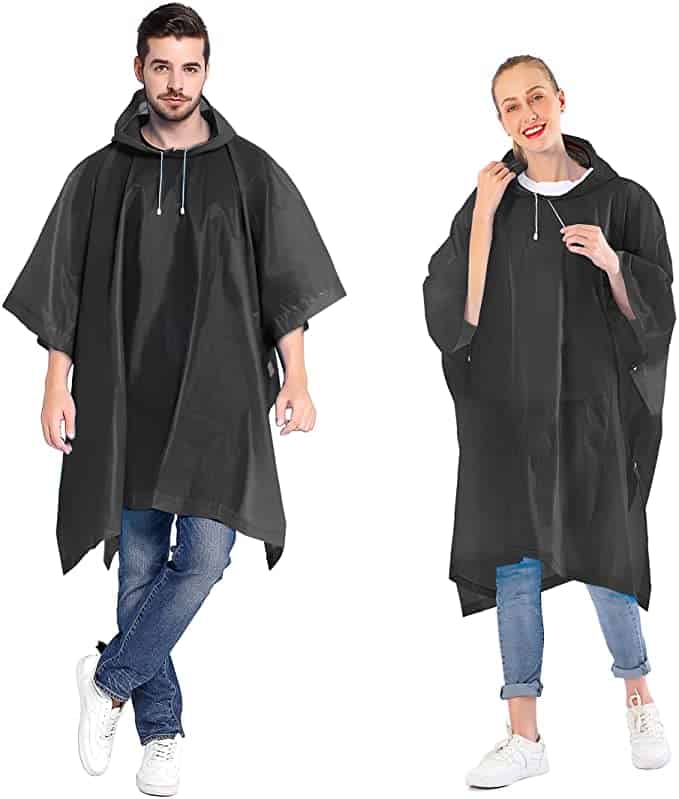 One of the most overlooked RV road trip must haves is a good poncho or rain gear. You never know when you might get caught in a rainstorm, and being wet and cold can ruin your whole trip.
70. Portable Grill
A portable grill is a great option because it is easy to set up and take down, and it doesn't take up a lot of space. And we are camping so we need to grill!
71. Hand Sanitizer
You are pretty much using your hands outside all the time while camping. And now more than ever, its important to clean your hands. Using hand sanitizer is easy and effective. Definite must have.
72. Garbage Bags
Having garbage bags in your RV is essential for maintaining a clean and organized living space, as they provide a convenient way to dispose of waste while on the road.
73. Level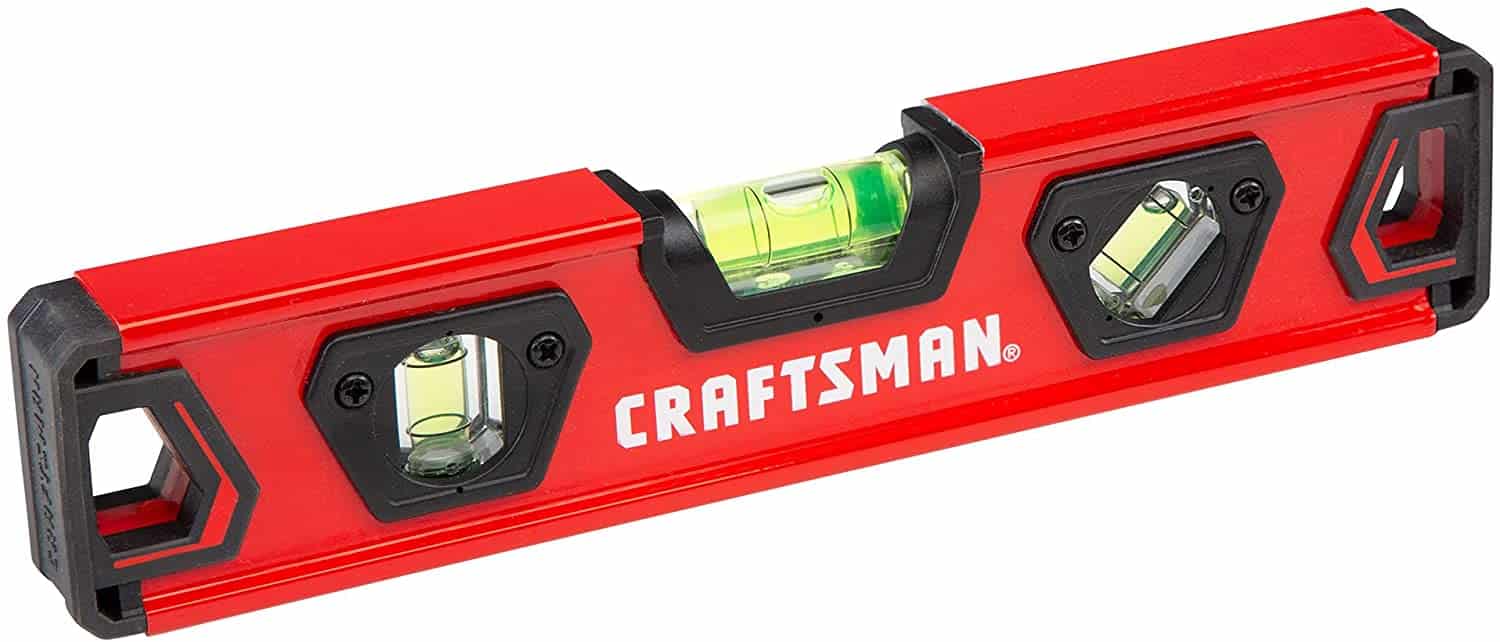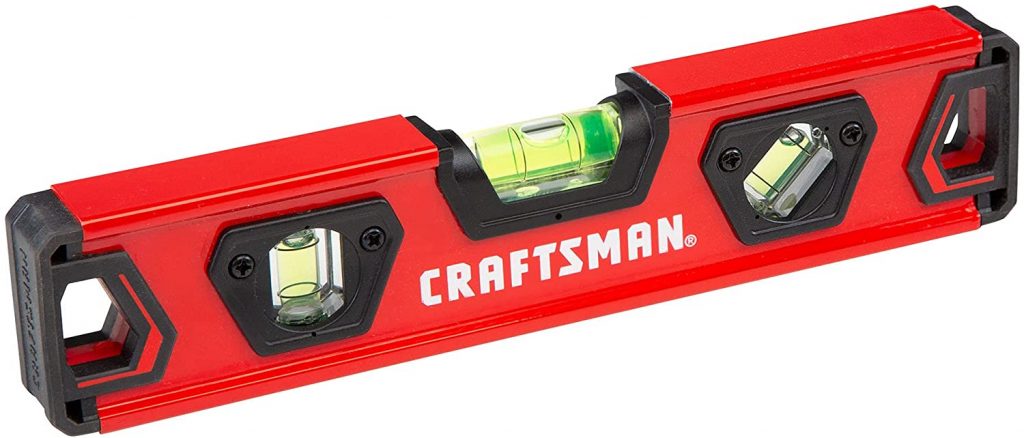 Having a level in your RV is important because it helps ensure that your vehicle is parked on a flat surface, which can make for a more comfortable living experience.
74. Mallet
A mallet can be used for a variety of things, from setting up your RV to hammering in tent stakes. It's a versatile tool that no RV should be without.
75. After Bite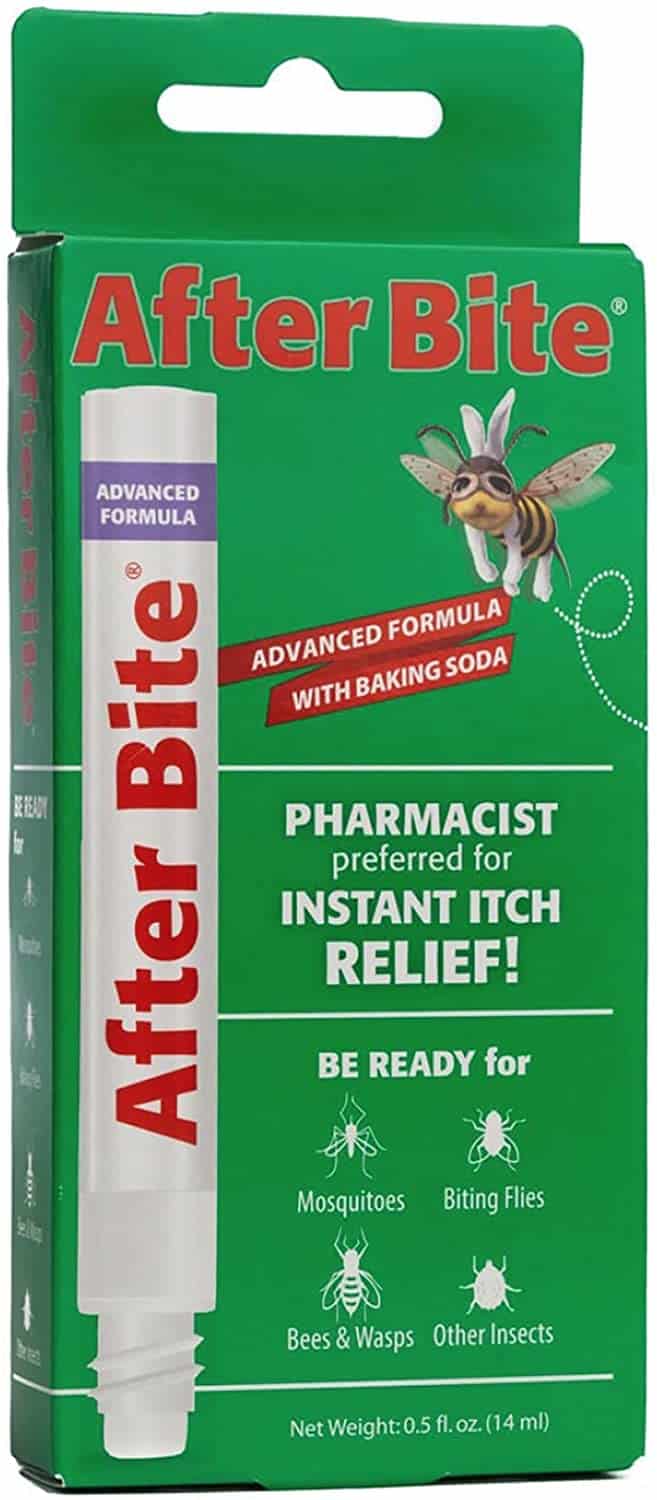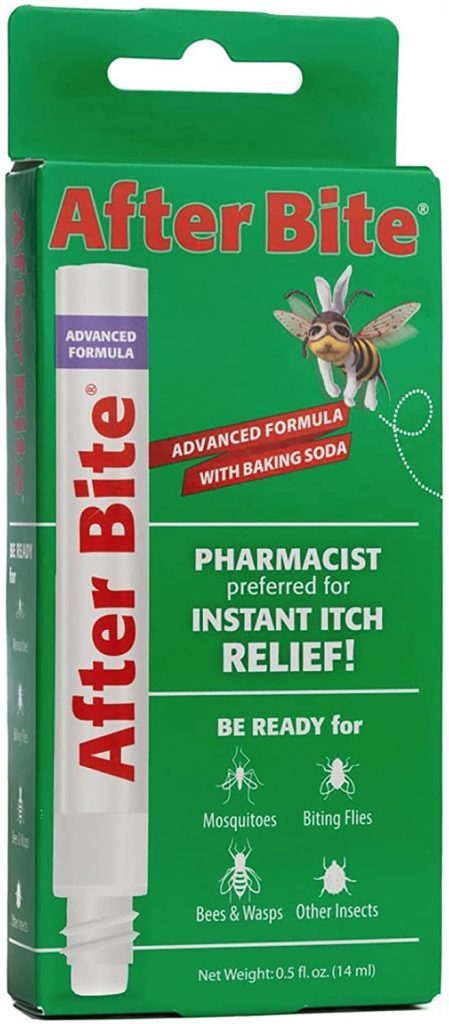 This helpful little product can provide quick relief from insect bites, stings, and even poison ivy. It comes in a small tube that easily fits into your first-aid kit.
76. Multitool Pocket Knife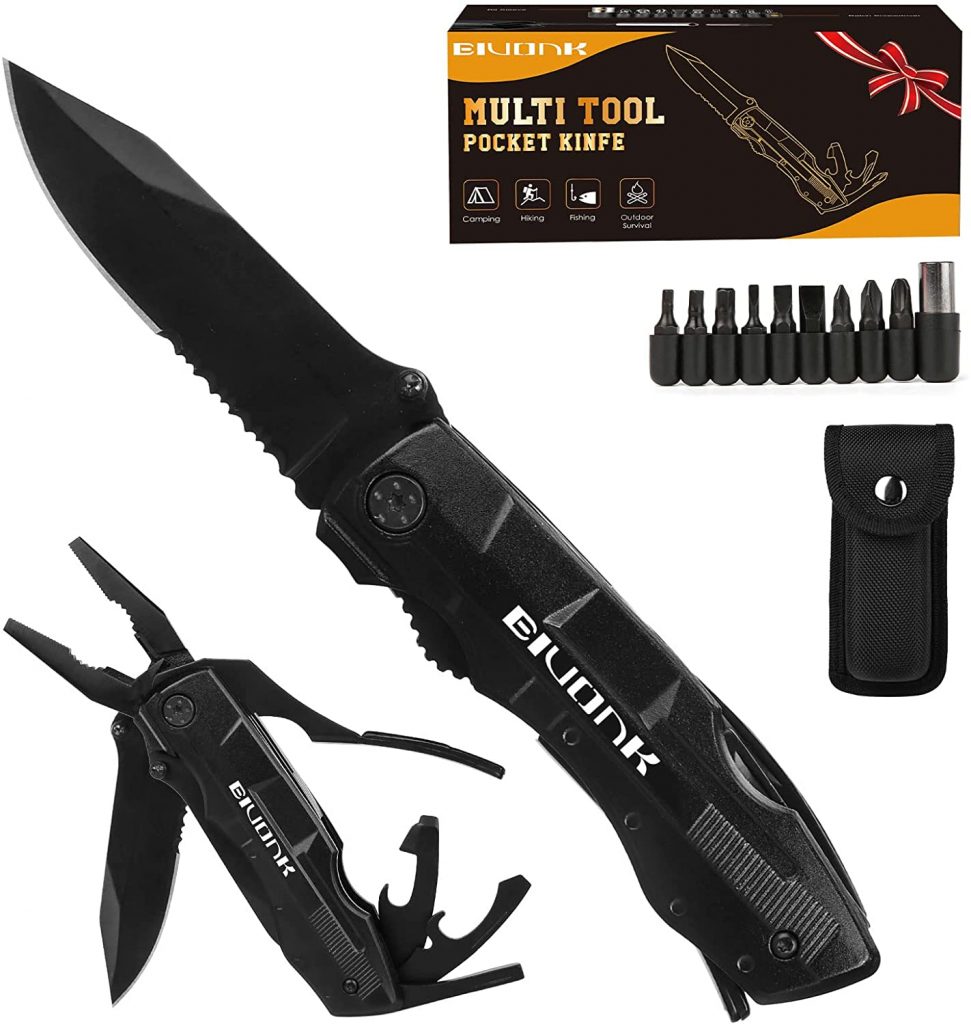 A multi-tool is good to have because it provides a variety of useful tools in one compact and portable package.
77. Can Opener
It's one of the rv kitchen accessories that you just seem to always forget. Can openers are great for RV road trips because they allow you to easily open cans of food. They also come in handy if you need to open a beer!
78. Sheets & Pillow Covers
RV mattresses sizes are often shorter and narrower than standard mattresses, so it's important to make sure you have sheets and pillow covers that will fit.
79. Towels
One RV essential that is often forgotten is a towel. Showers, swimming, whatever, you can always use a towel.
80. Shampoo/Conditioner/Body Wash
Don't forget your shampoo, conditioner, and body wash. These items will keep you feeling clean and refreshed after long days of driving or hiking. Plus, they'll come in handy if you decide to take a dip in a lake or river.
81. Tweezers
You never know when you'll need a good pair of tweezers to de-tick after a hike through the woods, remove a splinter from your finger or even tweeze your eyebrows on the go!
82. Scissors
Scissors may not seem like an essential item, but they can come in handy for a number of tasks. From cutting rope to opening packages, scissors can be a lifesaver on an RV trip.
83. Aluminum Foil
Not only can it be used for cooking and wrapping food, but it also comes in handy for a variety of other tasks. For example, you can use it to line shelves and cabinets to prevent dust buildup. You can also use it to reflect light and heat in order to keep your RV cool in hot weather.
84. Variety of Plastic Bags
These bags can come in handy for a variety of purposes, such as storing food, keeping clothes clean, and protecting valuable items from the elements. Additionally, zip lock and storage plastic bags can help to keep your RV organized and free of clutter.
85. Multipurpose Cleaner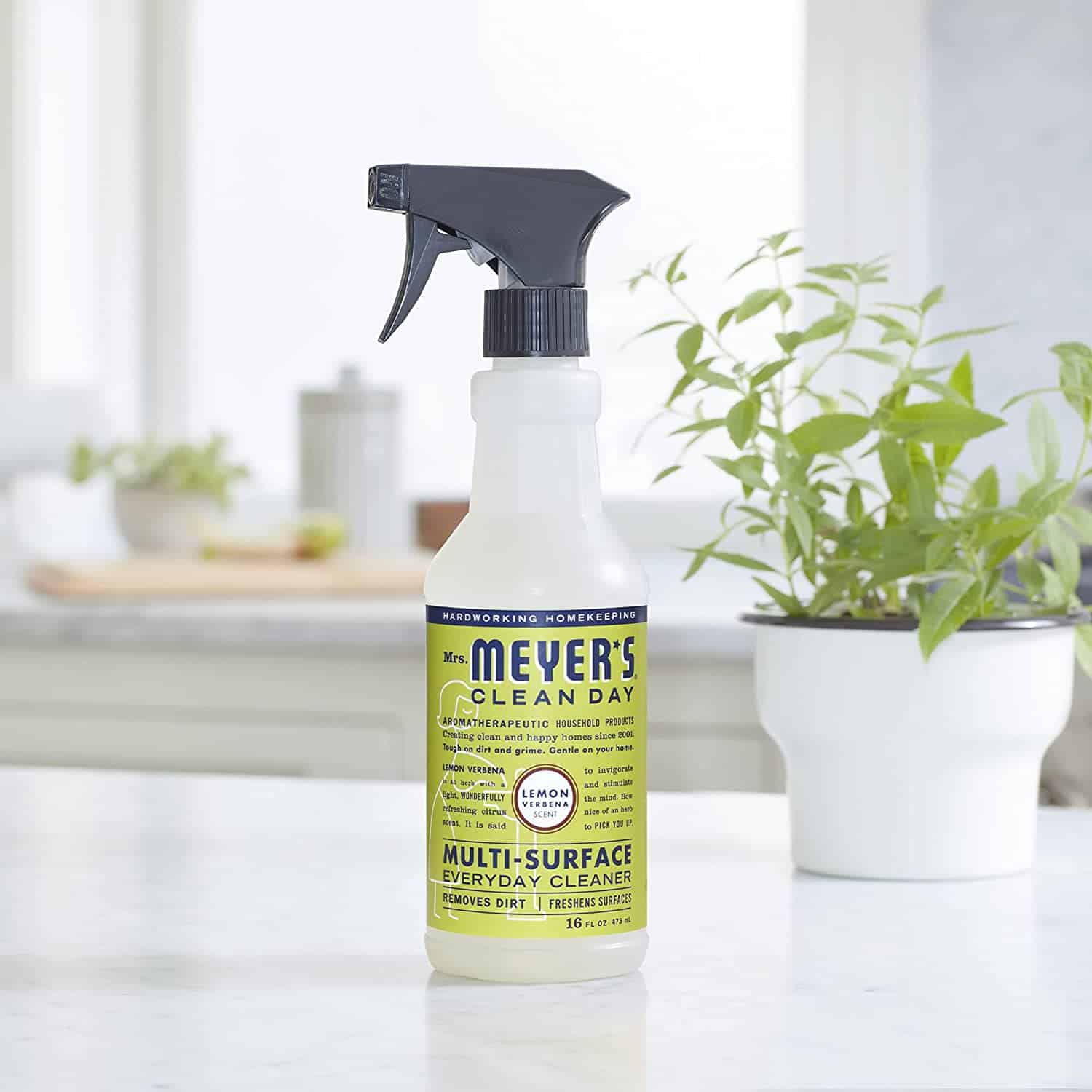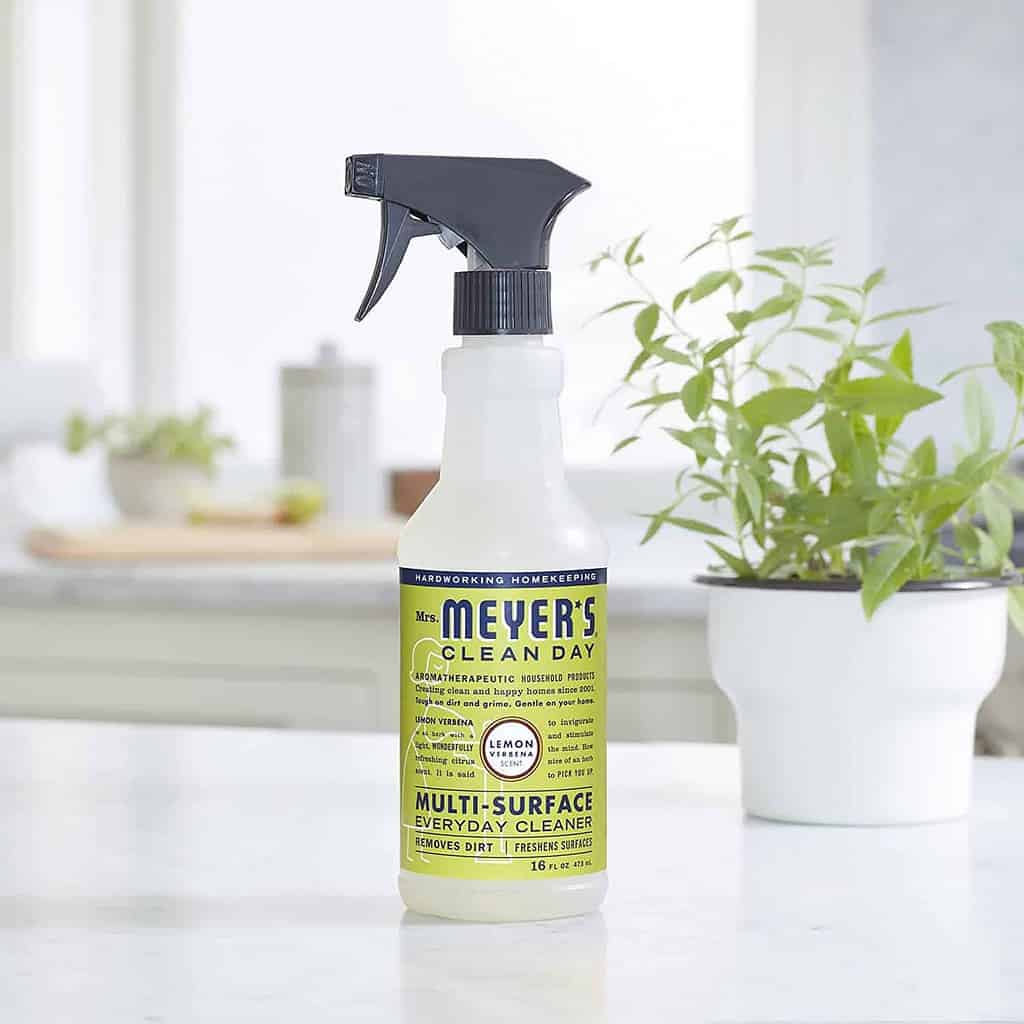 This versatile product can be used for cleaning everything from countertops to windows, making it a handy addition to your RV cleaning supplies.
86. Paper Towels
They will come in handy more often than you think! They're useful for cleaning up spills and messes. They can be used as impromptu napkins or plates.
87. Broom & Dust Pan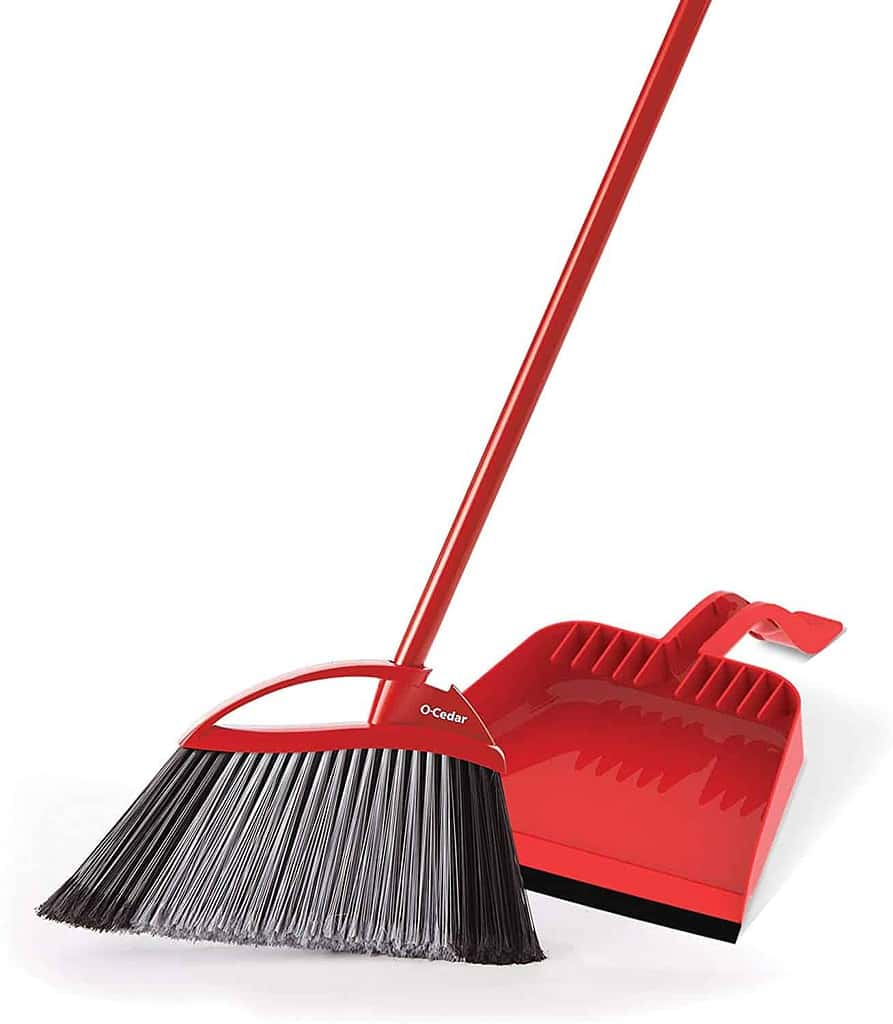 Whether you're dealing with tracked-in dirt from exploring nature trails or crumbs from snacking in the RV, a broom and dustpan will make cleaning up quick and easy. And, when RV living means living in close quarters with your travel companions, keeping the RV clean is essential for everyone's enjoyment.
88. Command Strips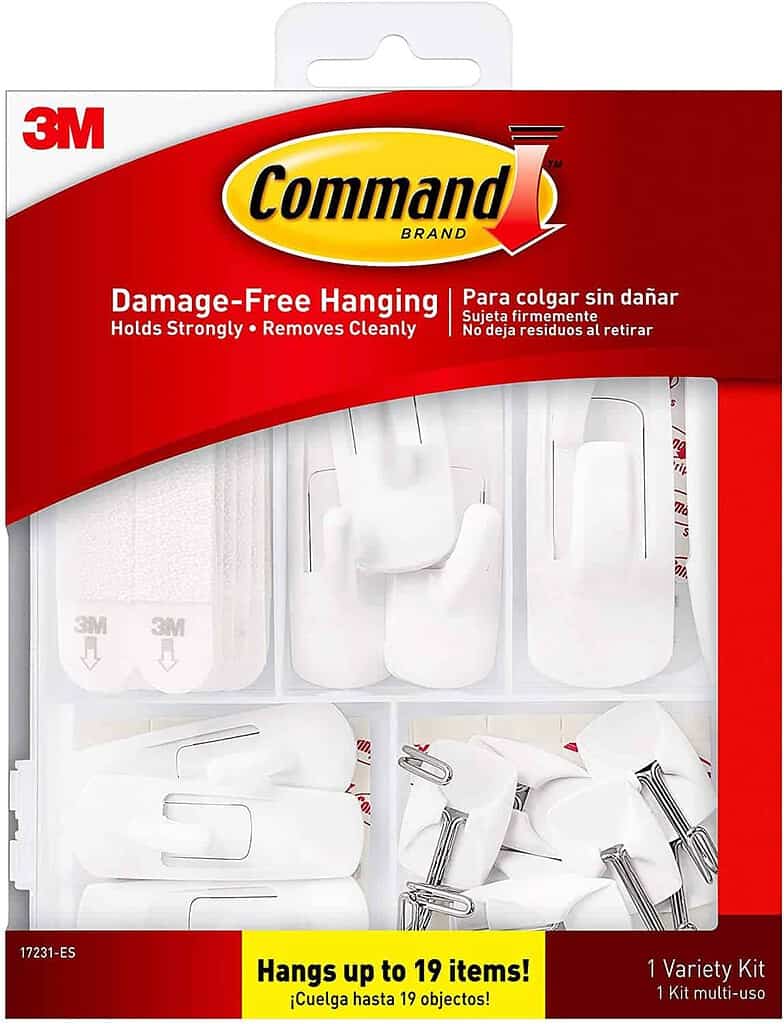 Command strips are great for hanging pictures, maps, or other decor in your RV. They are also great for attaching objects to the walls or ceilings.
89. Cabinet Tension Rods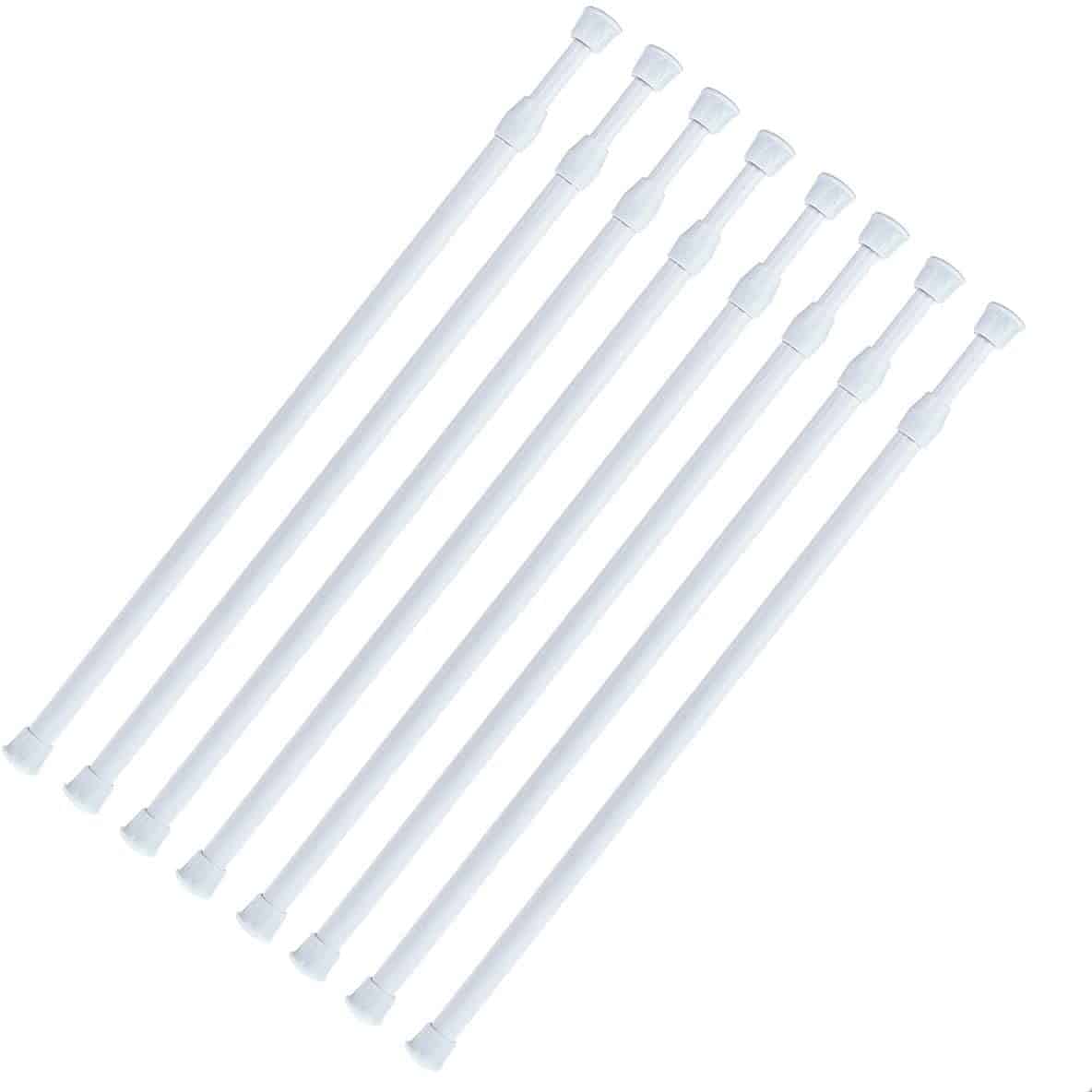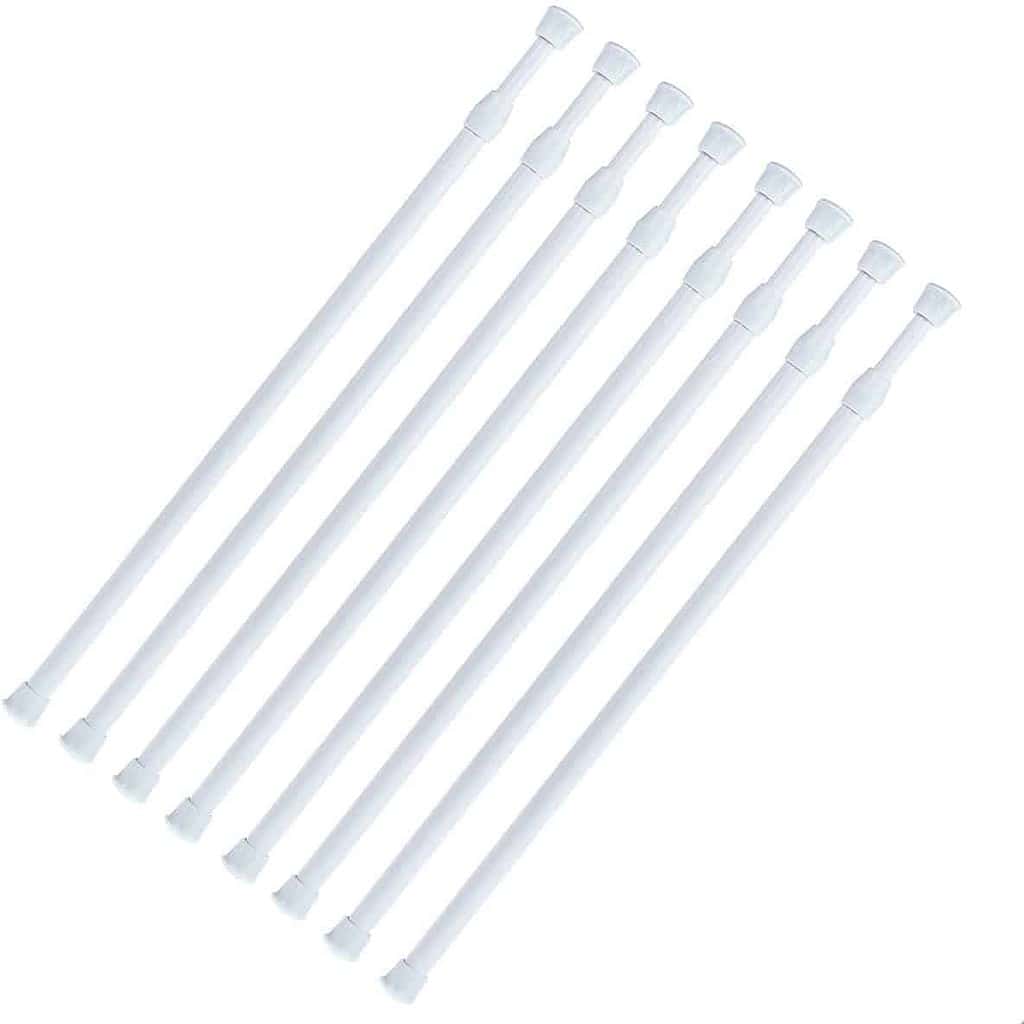 Cabinet tension rods are also great for organizing cleaning supplies, spices, and other small items. Not only do they help keep your RV tidy, but they also make it easy to find what you need when you're on the go. We love these! You're welcome.
90. Foldable Table
A foldable table can be used for dining or as a work surface for you to use your laptop while you're on the road. It's also great for playing cards and games or enjoying a meal. When you're not using it, the foldable table easily folds up and can be stored away.
91. Drying Rack for Towels or Clothes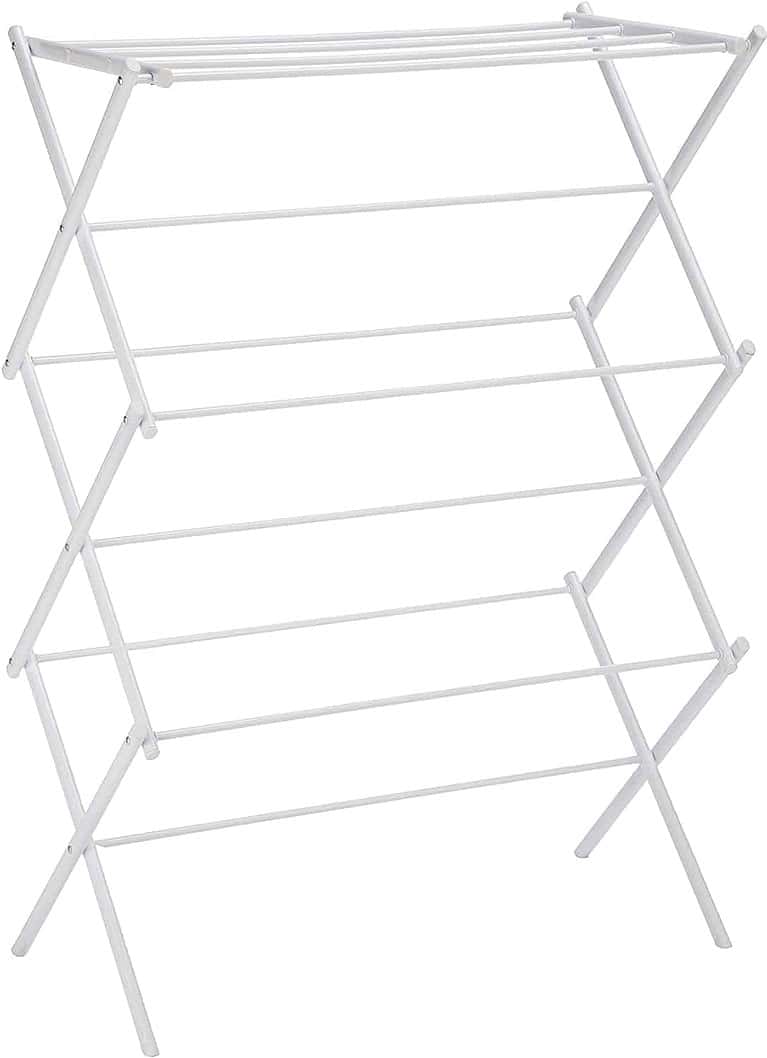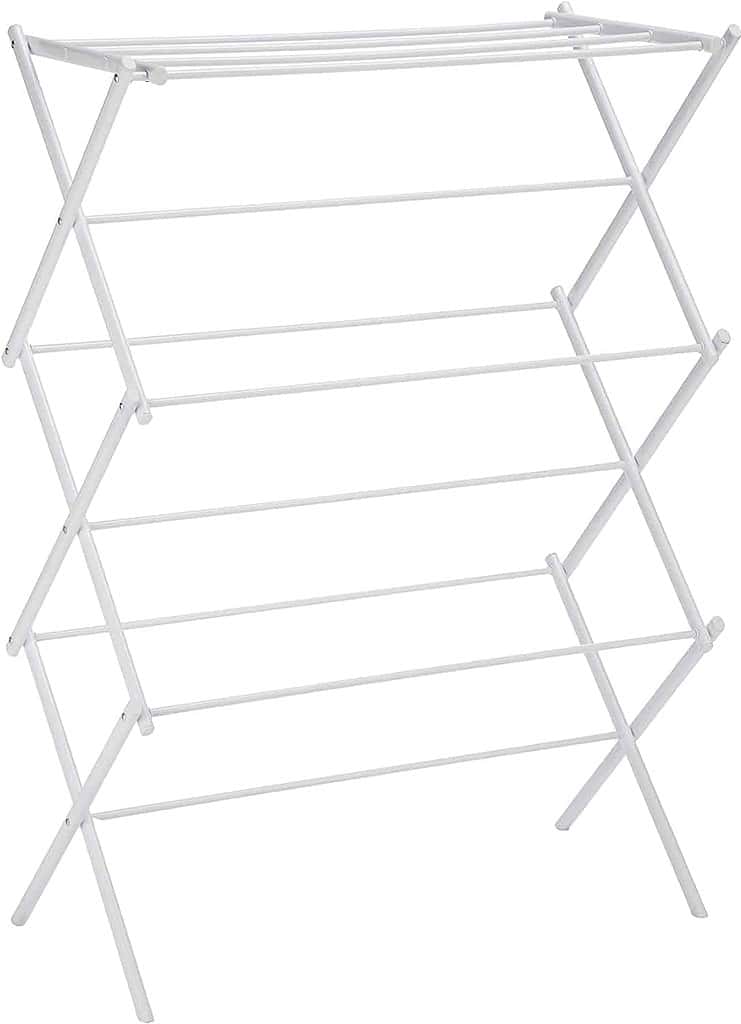 A drying rack can come in handy for drying wet towels or clothes after a long day of hiking or swimming. It can also be used to air out damp sleeping bags or towels. A foldable drying rack is easy to store and set up, and it doesn't take up much space.
FAQ
Do I need to buy all of these items at once, or can I start with a few and gradually add more over time?
It really depends on your personal needs and budget. Some of the items on the list may be more essential than others, so you may want to prioritize those first.
Can I find these products at my local RV supply store, or do I need to order them online?
It depends on where you live and what type of product you're looking for.
Many of the items on the list can be found at RV supply stores or camping equipment retailers, both in-store and online. You may also be able to find some items at general retailers like Walmart or Amazon
Are there any alternative products that are just as good but more affordable?
For sure and I always like finding ways to save some money. Do you research and try for yourself!
How much space do these items take up in the RV, and will they fit in my particular model?
That all depends on your particular model, but storage bin have been a lifesaver! Get organized and you can make it fit!
Conclusion
Whether you are a seasoned RV enthusiast or just starting to explore the world of RVing, having the right equipment and accessories can make all the difference in your travels. From kitchen gadgets to outdoor gear, there are countless items that can enhance your RV experience and make life on the road more comfortable and convenient.
In this article, we have covered 91 must-have items for any RV owner. While not every item on this list will be necessary for everyone, we hope that it has provided some inspiration and ideas for how to outfit your own RV.
Remember, when it comes to RVing, preparation is key. By investing in quality products that are designed specifically for use in an RV, you can ensure that you are ready for anything that comes your way on your next adventure.
So go ahead and start building your own list of must-have RV items today – happy travels!
Happy Camping!