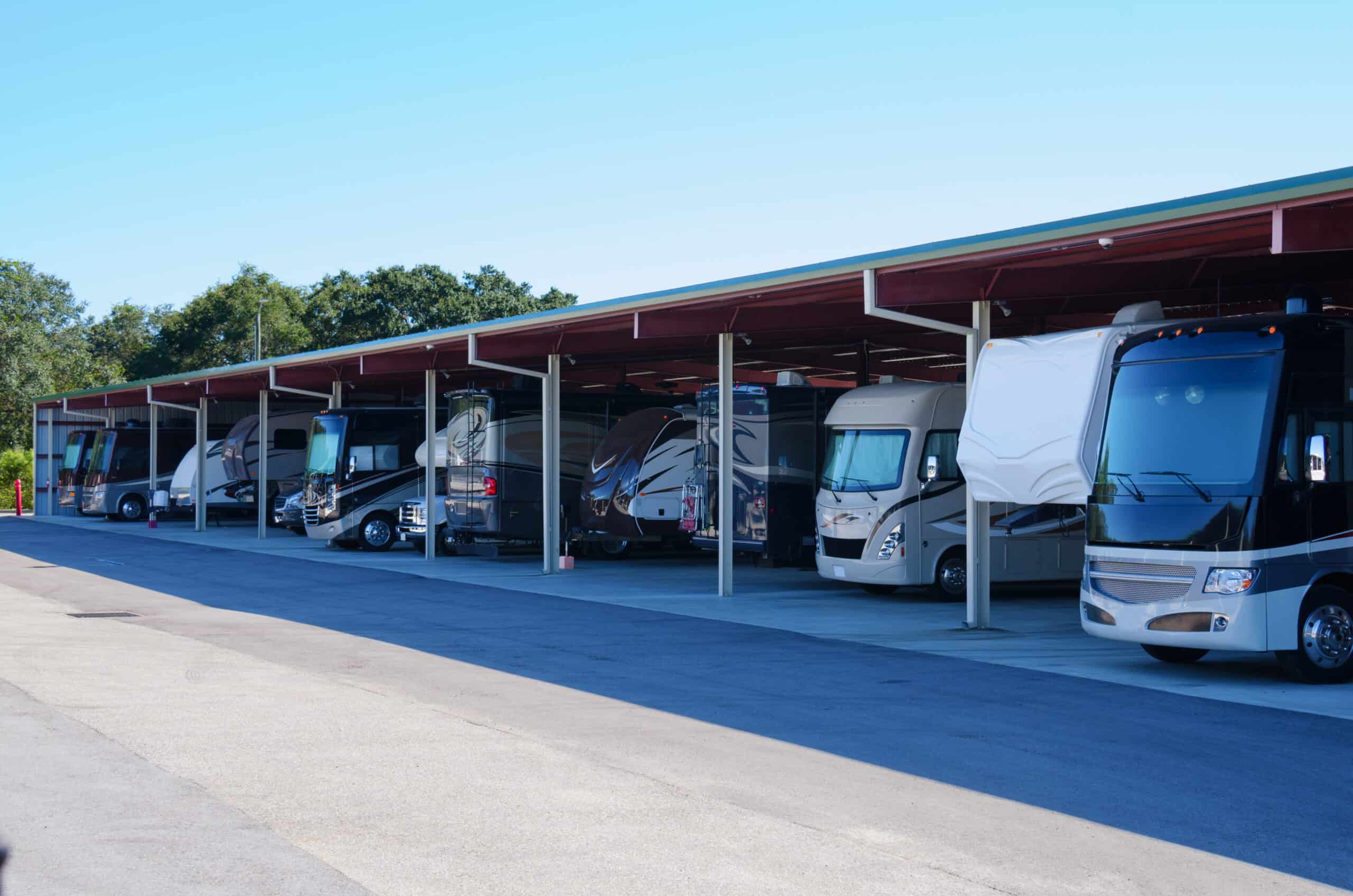 It's that dreaded time of year for us campers and RVers who have to shut down our units for winter.
Why does the season always go so fast!
UGH, it's the worst!!
But don't fret, I have a helpful 12-step guide to make you feel like a pro when it comes to packing up your camper before you start counting the days until next season.
My 12-step guide is just that, a guide and specific how-to on how I like to do things and items I think you should use to make the process easier and more effective. This is not a how-to winterize your RV water and plumbing system post. I let my husband handle that!
I'm not a professional, but this is just what works for me as an avid camper and what I have found to be helpful over the years.
So, with that in mind, please feel free to use other techniques and processes that fit you and your family camper. Hope this helps!!
Overview of How To Prepare Your Camper For Winter Storage
First things first, let me give you a quick overview before we get to my 12-step guide for preparing your camper for winter storage.
Start with a clean slate. Before you begin to prep your camper for winter, it's important to give it a good cleaning. This will help you spot any potential issues that need to be addressed before storing your camper for the winter.
Inspect your camper thoroughly. Once it's clean, take the time to inspect your camper from top to bottom. Look for any signs of wear and tear, and make sure that all systems are in good working order.
Address any issues that you find. If you spot any problem areas, be sure to address them before storing your camper for the winter. This could involve making repairs, replacing parts, or just giving things a good once-over.
Winterize your camper. This is an important step in preparing your camper for winter storage. Winterizing your camper will help to prevent any damage that could occur during the off-season. Here is a good article on how to winterize your camper.
Store your camper in a safe place. Once your camper is prepped and ready for winter, it's time to find a safe place to store it. If you have the space, consider storing your camper in a garage or shed. If not, be sure to find a spot that's out of the elements and away from any potential hazards.
Things you'll need to Prepare Your Camper for Winer Storage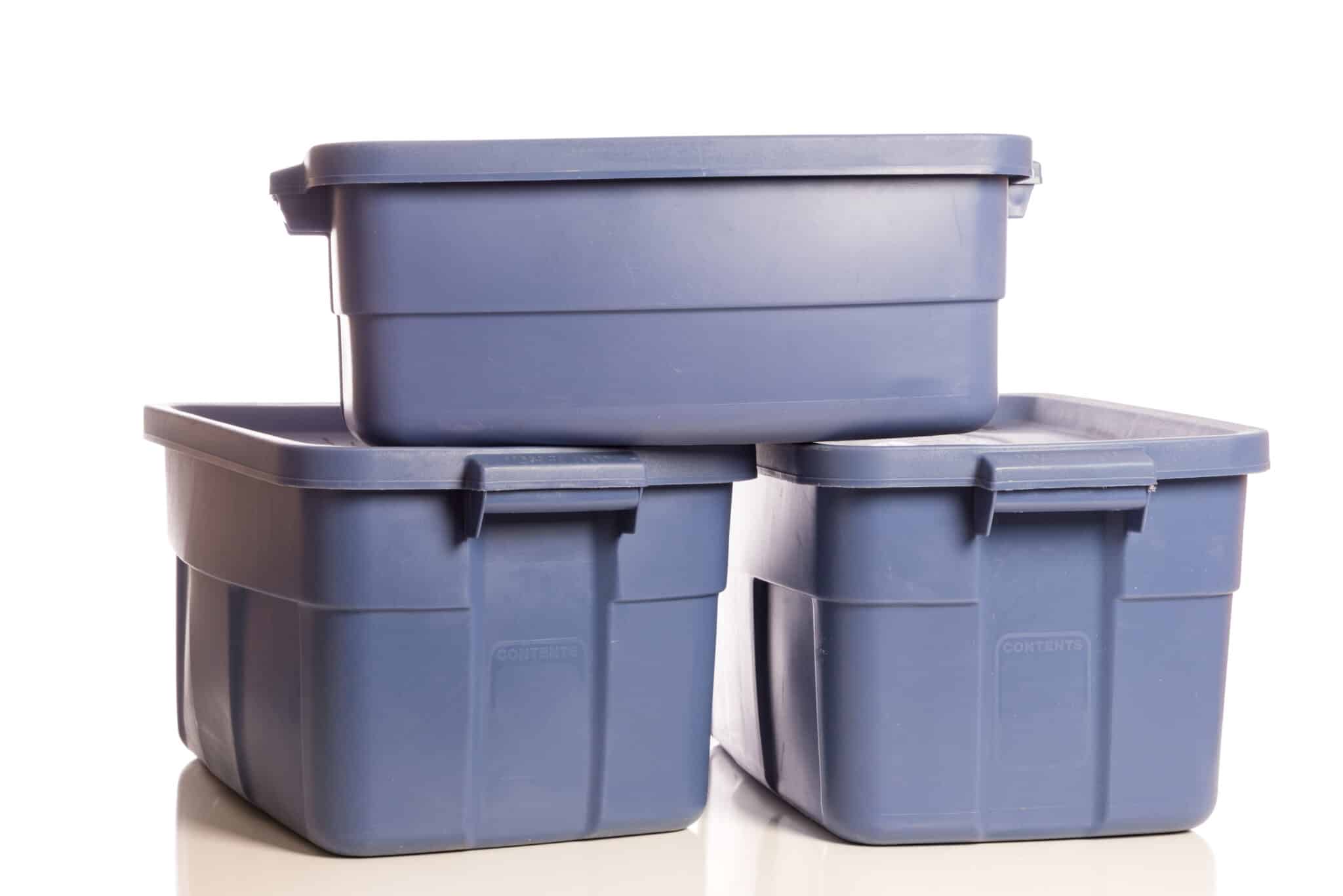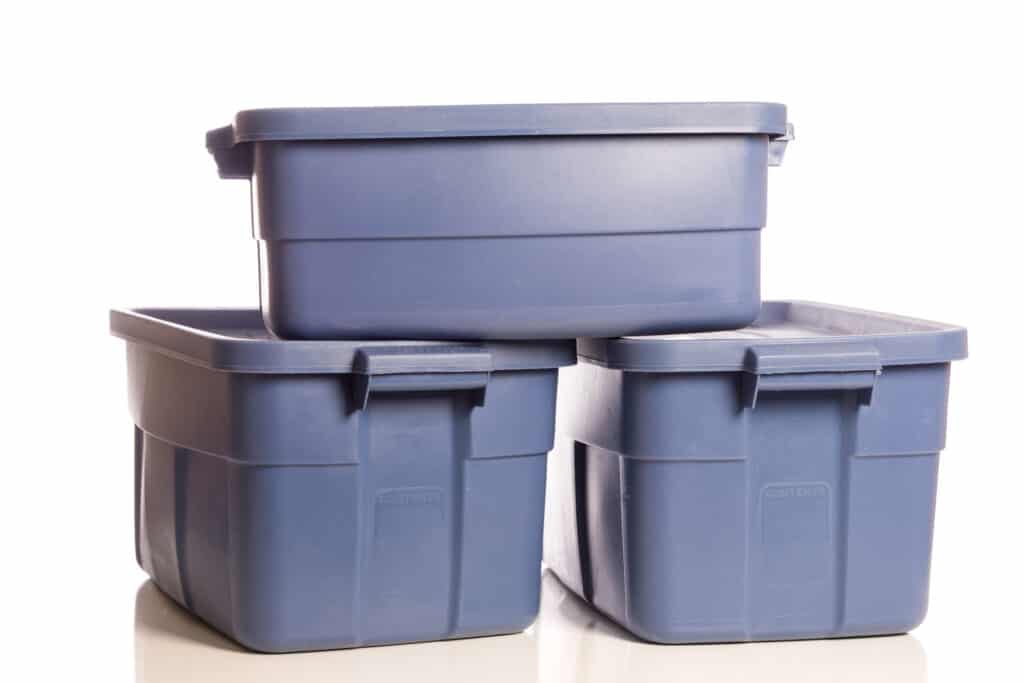 Several Large Bins – Locking tops are the preferred type
Dryer Sheets – I buy a Costco-size box for our camper.
Mice Baits
Garbage bags
Dust spray
Damp Rid
409
Swiffer or mop
Large towels
Paper towels
Vacuum
My 12-Step Guide for Preparing Your Camper For Winter Storage: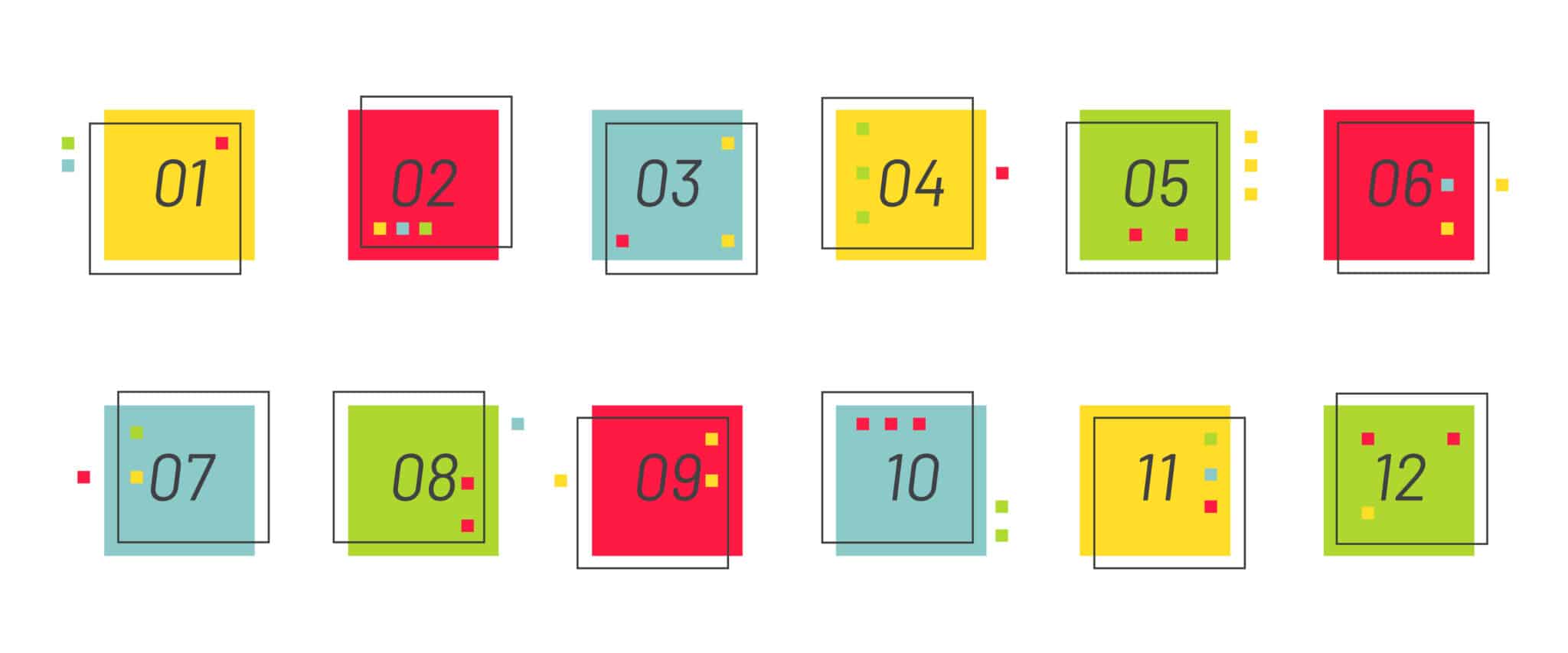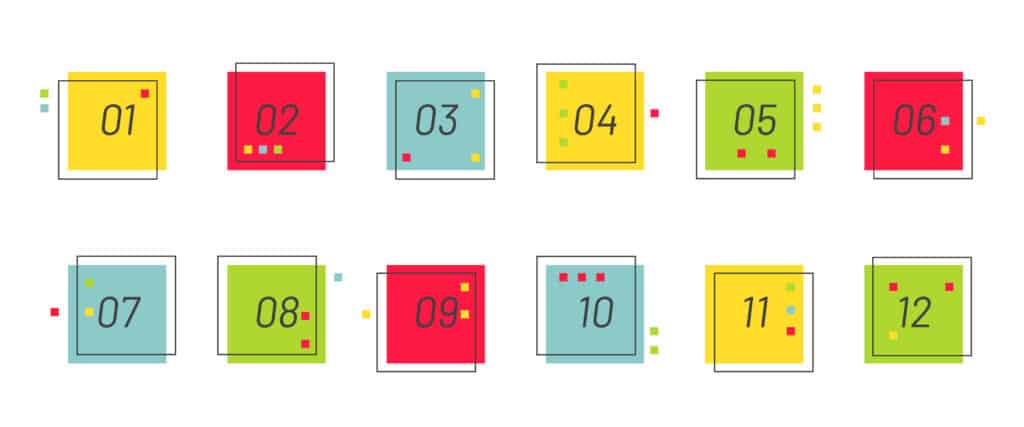 Step 1. Make sure everything is washed, cleaned, dried, and ready to be packed away.
This includes all bedding, bath towels, hand towels, kitchen towels, beach towels and all kitchenware.
Step 2: The Kitchen
Unplug your fridge and open doors (this prevents any sort of dampness, mold, and mildew presence)Pack all food that you'd like to save in a cooler to take home.
Throw away any food that you don't want
If you have ANY amount of ice buildup in your freezer, place thick towels in the base of the freezer, turn off the refrigerator and leave the door open while you defrost it.
Wipe out your fridge and freezer with your favorite household cleaning products. Having your camper clean and ready to go for the next season is just a bonus!
Leave your refrigerator and freezer door open.
Step 3: Kitchen Cabinets
Once cabinets are emptied or prepped, make sure you place multiple dryer sheets all throughout the spaces, whether or not you feel a mouse can get in.
Food: same as the fridge, pack the food you'd like to take home and throw away what you don't. Do not leave anything to chance in the cabinets. Mice will find a way!
Place dryer sheets on each surface of your cabinets. I use multiple, and firmly believe that there is never too many dryer sheets.
Pots and Pans: I simply place them upside down (cooking surface down) with a dryer sheet in between each pan as they are stacked. Same with baking sheets: Baking side down with dryer sheets in between.
Cups/Bowls/Plates: I turn all my plates and bowls upside down. More dryer sheets on top and around. Cups (not plastic) are also upside down because I have actually seen with my own eyes, mice droppings, small insects, etc. Inside the cups, if you leave them right side up. If you don't want to chance, you can simply pack them in a bin safe and secure. Plastic cups are a must to being packed away.
Paper Products: napkins, paper towels, bowls, cups, filters, garbage bags, newspapers, etc. All of these items MUST be packed in a bin or taken home. They are perfect bedding materials.
Step 4: Kitchen Small Appliances:
Toaster: I clean my toaster out and clear the crumbs. I have a smaller toaster so I store it right in my microwave. Done. But, if you have a larger toaster, I still clean it out and I shove dryer sheets inside the bread slots. I don't pack it away.
Coffee Maker: Make sure it's cleaned, the grounds are thrown away, the liquid is dried out from the carafe….Unplug and place in a cabinet.
Any additional appliances you may keep at the camper, I just make sure they are clean and all cooking surfaces are face down.
Step 5: Kitchen Dish towels, sponges, and cleaning liquids:
Dish Towels: I pack away inside a bin with all my other towels.
Sponges: throw away the current one if you are done for the season with washing. If you have unused sponges, simply pack them in the bin with other kitchen tools.
Liquids: this is for cleaning liquids or any other liquid that you keep in your kitchen area. Liquids go into a bin, together, that will be going home with you to preserve their cleaning agents from freezing and thawing.
Step 6: Utensils, Knives, Silverware:
I actually do pack these up. I have known others to leave them in their designated spaces covered in dryer sheets, but I have also been witness to mice droppings, handles chewed on knives, and utensils, etc. So I pack them in a bin designated for kitchen items and take out the possibility of having any sort of critter walk amongst my things. I still include dryer sheets inside each drawer and also inside the bin.
Step 7: Wrap up the kitchen:
Double-check that you have emptied your garbage can.
Clean your counter surfaces
Double check every drawer has been visually inspected whether a dryer sheet or store away.
Step 8: The Bedroom(s):
Bedding: all sheets, pillow covers, comforters (if not bulky), blankets/throws all get folded into a bin, covered with dryer sheets (added benefit of smelling good all winter long).
Pillows: Garbage Bags! You can certainly place these in a bin, but I find that they take up so much space you don't get a lot in there. I place two pillows per 1 garbage bag, along with a dryer sheet on each side of the pillows and then tie the bag. I place it on the mattress to sit for the winter.
Bulky Comforter: Same with the pillows, I bag them up with dryer sheets and tie it tight.
Clothes in cabinets/drawers: If you have clothes you leave for your camper specifically, I place them in a bin with dryer sheets in between layers to keep them smelling fresh. I usually will place my shoes upside down on top of them.
Hanging Clothes: shirts, pants, jackets, hats, etc. I personally leave my clothes hanging, covered inside a garbage bag or garment bag. No need to pack them I have found.
As a reminder, as I am packing clothes, sheets, etc. As I work through each empty cabinet, drawer, and closet, I am placing multiple dryer sheets down on the flat surfaces.
I dust the cabinets & vacuum the floor and mark the room off my checklist.
Step 9: The Bathroom(s):
Tub, Sink, & Toilets will all be winterized by a professional or yourself
Clean your sink, shower, toilet, and floor, and prepare it for next season.
Toiletries: I pack all my toiletries into a smaller bin that will be going home. I typically will use these products at home over the winter. You obviously don't need to do the same and can store them in the bin all winter long. I would still highly recommend bringing this bin home to preserve the liquids.
Brushes, combs, hair dryer, toothbrush, nail clippers, hair ties, etc. All of these belongings need to be packed inside a bin for the next season.
Bath Mat & bath Towels: Pack in your bin with all other towels, sheets, etc.
Medicine, lotions, and first aid kit all get packed and put away in the bin that goes home.
Place dryer sheets in all your cabinets.
Wipe down your cabinets and sink counter and you should be done.
Step 10: Living Room including coat closet:
Remotes: I typically just place them in a ziplock bag with a dryer sheet. No real need to fully pack them away.
Unplug wifi router, cable receiver, and anything else that is an extra appliance.
Any Batteries should be going home with you.
Blankets: place in a bin where you have space
Coats: if they stay at the camper, I place them in my master closet with the garbage bag over it-hanging, otherwise I'd pack to go home and make a note so you don't forget to bring it back!
Pet Items: bowls are placed upside down. Food goes home. Bones go home. Leashes, brushes, harness, etc. all can go inside a bin. And definitely don't forget to pack the treats!
Dryer sheets in all cabinets and spaces in the living room
Wipe down your leather couch or vacuum your fabric. Vacuum floor, mop, dust. Done!
Step 11: Damp Rid
We have a 44 foot Toy Hauler/5th wheel. We use two Large Damp Rids. Once your camper is all ready to say goodbye, place the damp rid in its desired location. Follow the instructions on how to use. I love these for our camper and it never seems to be damp when we come back in spring!
Step 12: Additional Thoughts
Mice Bait: This will be my first season trying this as an added precaution. You throw the mice bait packs underneath and around your camper to deter the mice away from the camper and towards the bait. People swear by it, but I'll keep you posted.
Make sure you remember to empty all tanks BEFORE its winterized
Double check you don't have garbage in any room.
Double check vents are closed and sealed
Double check all windows are closed
Shut your blinds and close the curtains
Lock your camper
Unplug or Shut off the power
Unhook the hose from the water
Start Counting the days til Spring
Conclusion
So there you have it, our 12-step guide to Preparing your Camper for winter. When packing up for the winter, make sure to follow these 12 simple steps to ensure a smooth, organized process and to protect your camper during the winter months.
By taking the time to do a little bit of pre-planning, you can rest easy knowing that everything is taken care of. And don't forget – if there's anything you're not sure about, feel free to reach out to us!