Ororo heated clothing is "on fire" right now. They are popping up everywhere.
Ororo is a leading manufacturer of heated apparel. Their range of heated jackets and heated vests are lightweight and comfortable, and offer adjustable heat settings so you can find the perfect level of warmth for your needs.
The standard battery specifically designed for Ororo provides reliable, long-lasting heat when used with a heated vest or a heated jacket.
In this blog post, we'll review the Ororo battery pack options in detail and discuss why having a backup battery is a great idea.
So read on to find out more!
We are reader supported and as such, we may receive a small commission at no expense to you when you purchase thru our links! Thank you!
What are the Ororo Battery Pack Options?
Ororo heated apparel comes with a standard battery pack that can keep you warm during cold weather. However, if you plan to use it for longer periods or on higher heat settings, it's better to buy an extra Ororo Battery pack.
An additional battery pack also lets you charge your phone or other devices while outside without having to worry about running out of power. This feature is useful when traveling long distances or spending time away from home.
Getting an extra battery pack is a good idea for prolonged trips and extreme weather conditions. With unexpected temperature changes, having another battery or USB power source could make the difference between staying comfortable and feeling cold and alone.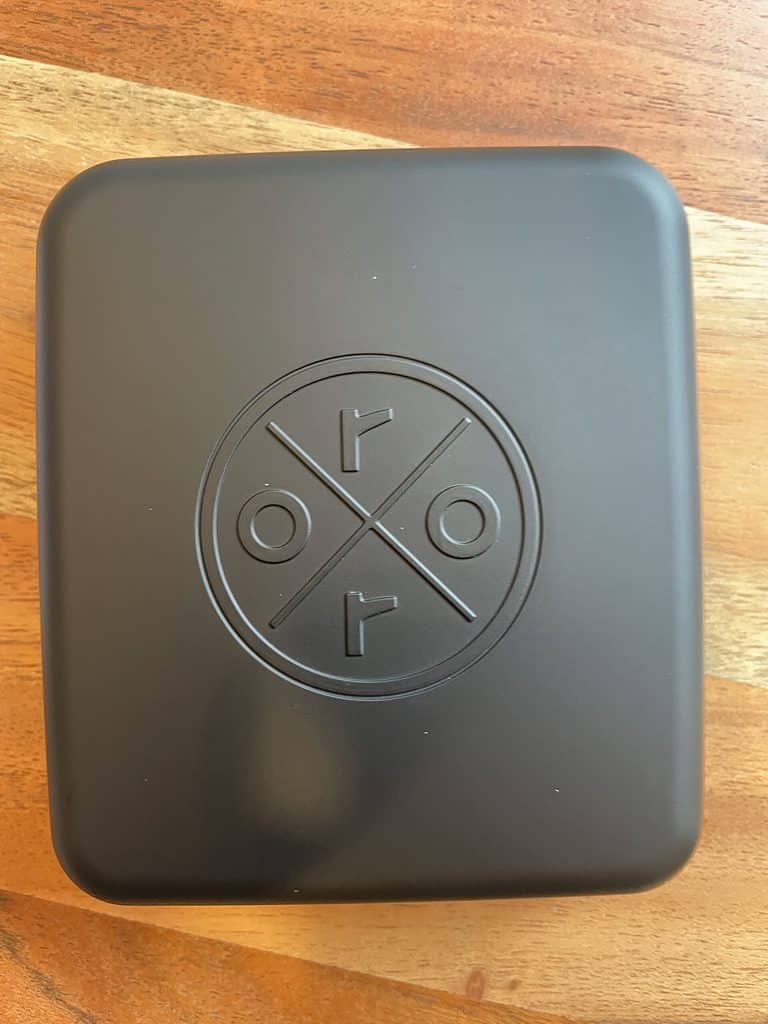 Out of the Box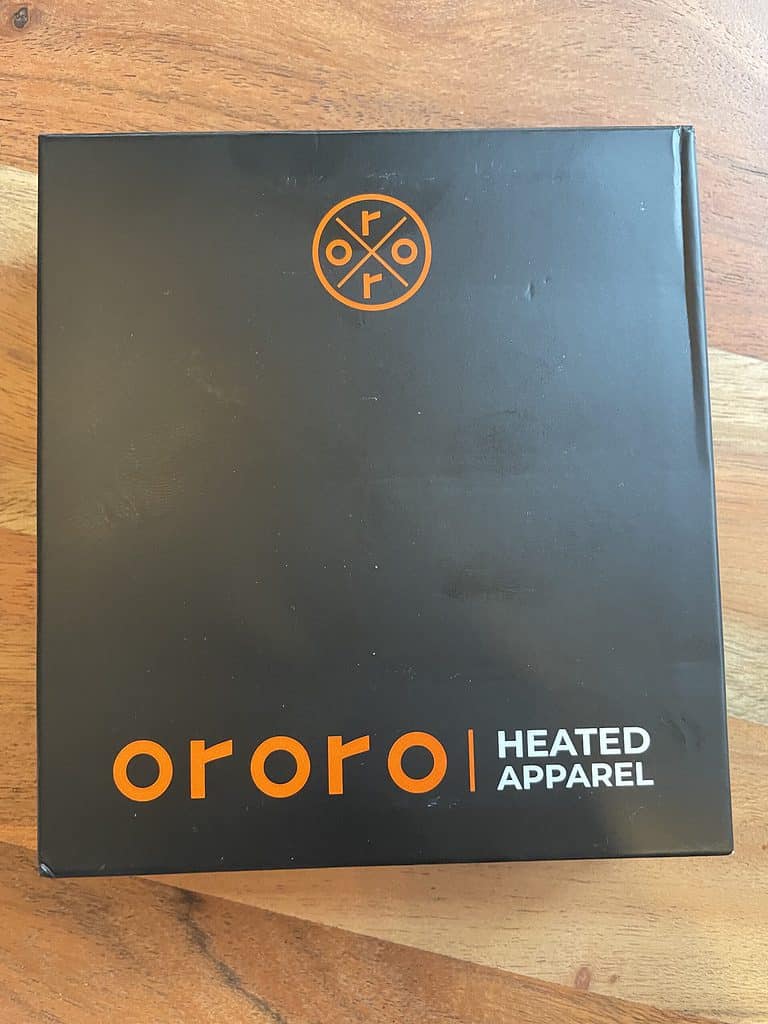 We ordered the standard B19G rechargeable battery pack from Ororo because this is the one we have with our current vest. It came nicely packaged in an Ororo box with a user guide included. We did not get an extra charging cable as we already have one. We wish we did. We'll explain later.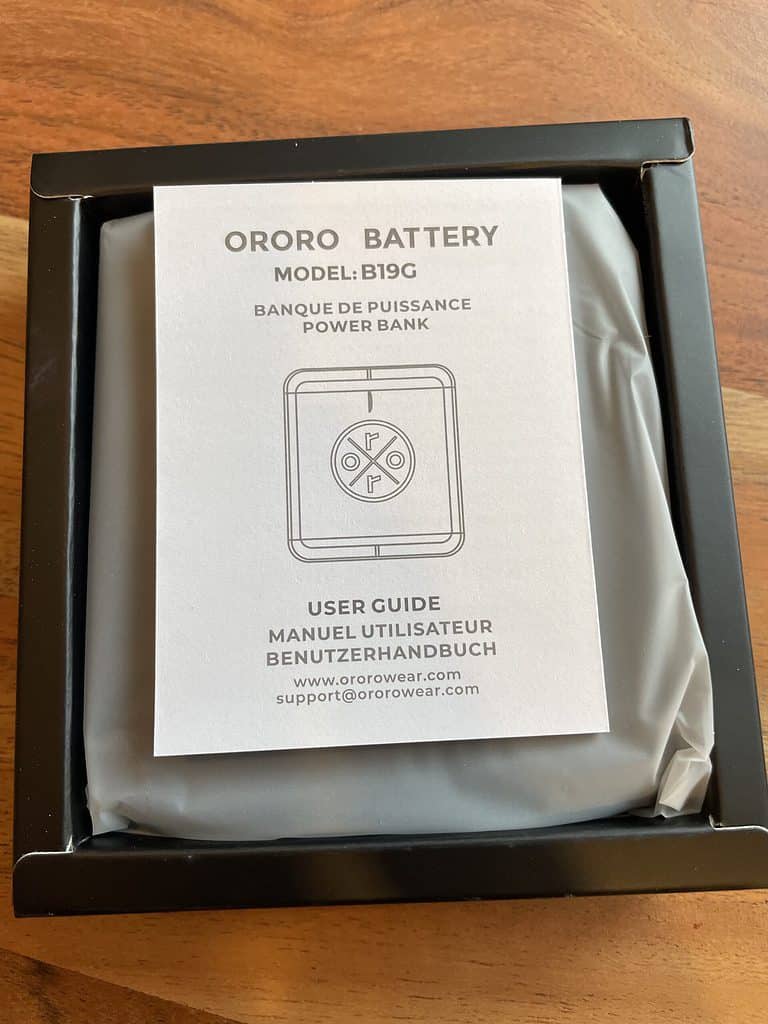 Size and weight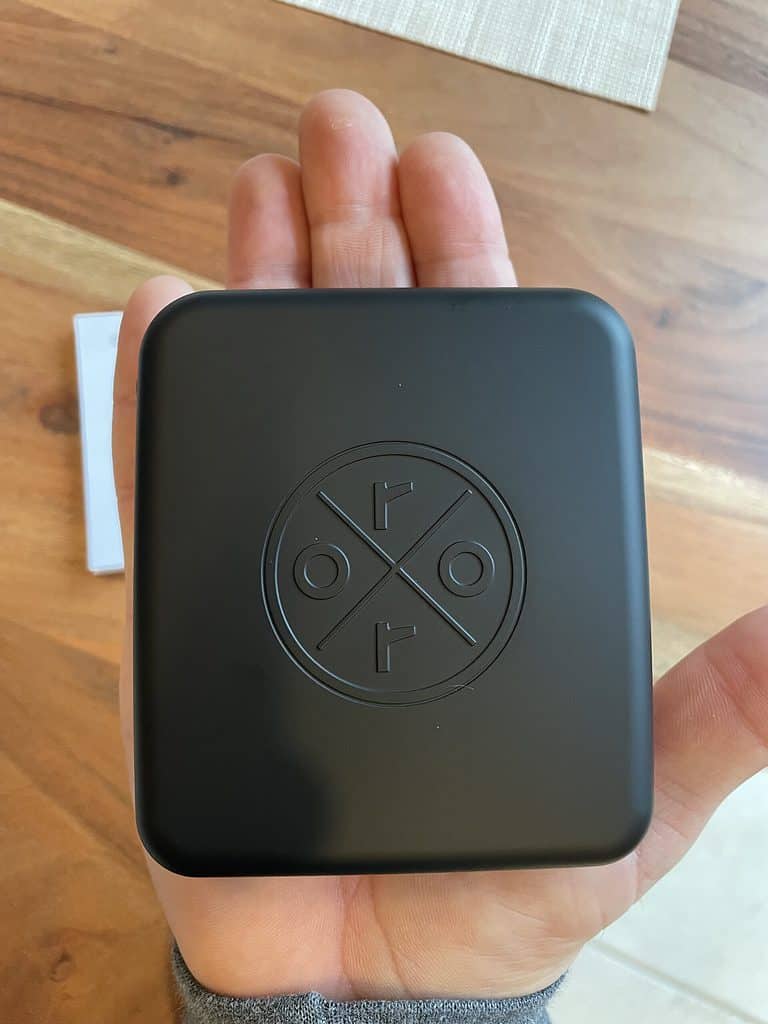 The battery itself is not small, but it is not big and bulky either. You can see in the photo that is does fit in the palm of my hand, but barely. But for what it does, having it in your pocket of your heated jacket or vest it is not really a big deal.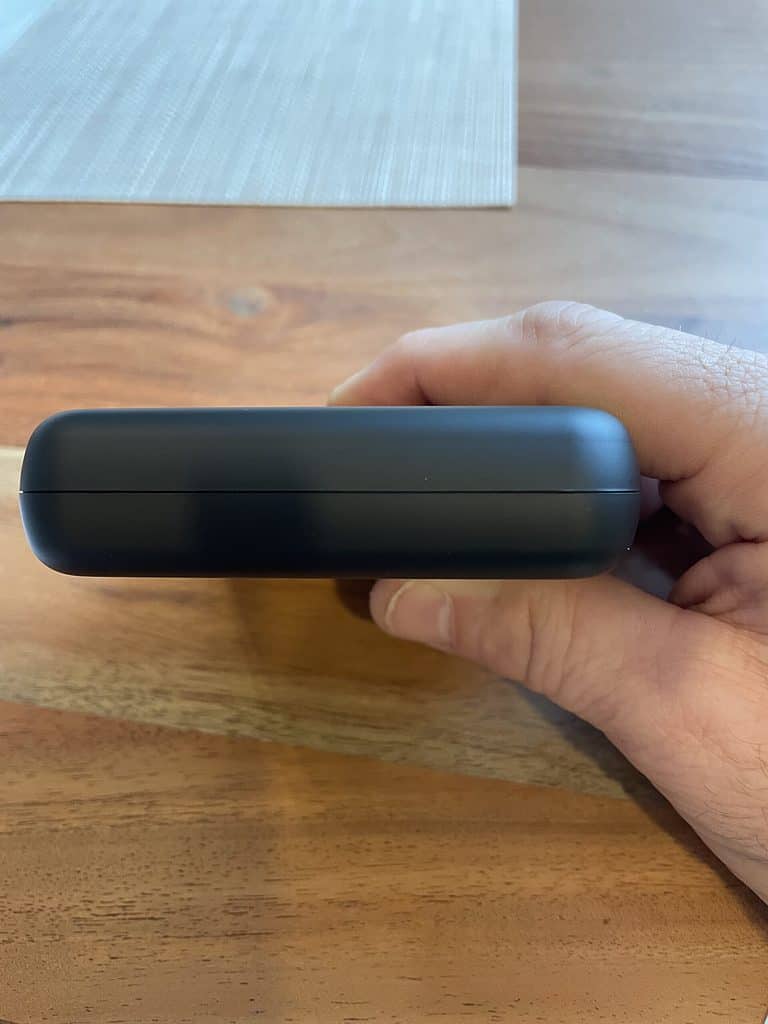 The B19G battery has rounded corners making it more comfortable in your pocket. Ours came in standard black which I like but for those of you who prefer a little more pop, they do offer the battery in a few different colors such as blue, red and green.
Power
We're blown away by the incredible performance of the standard battery – it's lightning-fast preheat and long-lasting power make it a true powerhouse. With up to 10 hours on low, 6 hours on medium, and 3 hours on high, this battery can even charge your iPhone twice over! But let's not forget why we're really here – to stay warm.
Weighing in at just 8.47 ounces, it's impressively lightweight and easy to carry around with you. You'll hardly notice it in your pocket after a while. And when you do need it, you'll be grateful for its reliable performance.
Crafted with care and precision, this battery is built to last. It boasts a handy USB charging port that allows you to charge other devices if needed. On the side, you'll find clear battery life indicator lights, an effortless on-off switch, and an adapter port for easy charging. It's clean, simple, and intuitive – no fuss or complications here!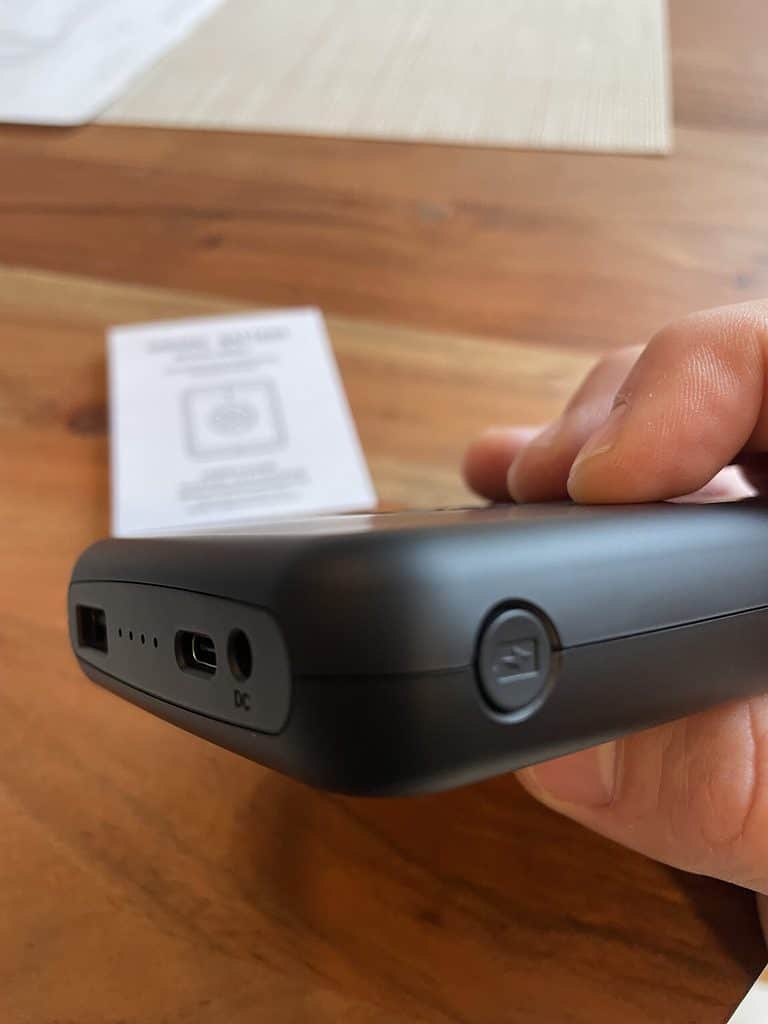 Ororo claims this rechargeable battery can be charged up to 800 times and is UL and CE certified so you know it's built right.
Ororo suggests giving it a full charge overnight before first use. We typically do that anyway as we always want to make sure we have a full charge and it's ready to go.
One thing we don't like is that you have to use the Ororo plug and adapter. It just doesn't charge without it. Or at least we couldn't get it to charge. We have so many plugs and blocks that it would be nice to be able to use them. Perhaps we should have ordered an extra one so we can charge both at once.
Overall, I recommend getting a second battery for your Ororo apparel.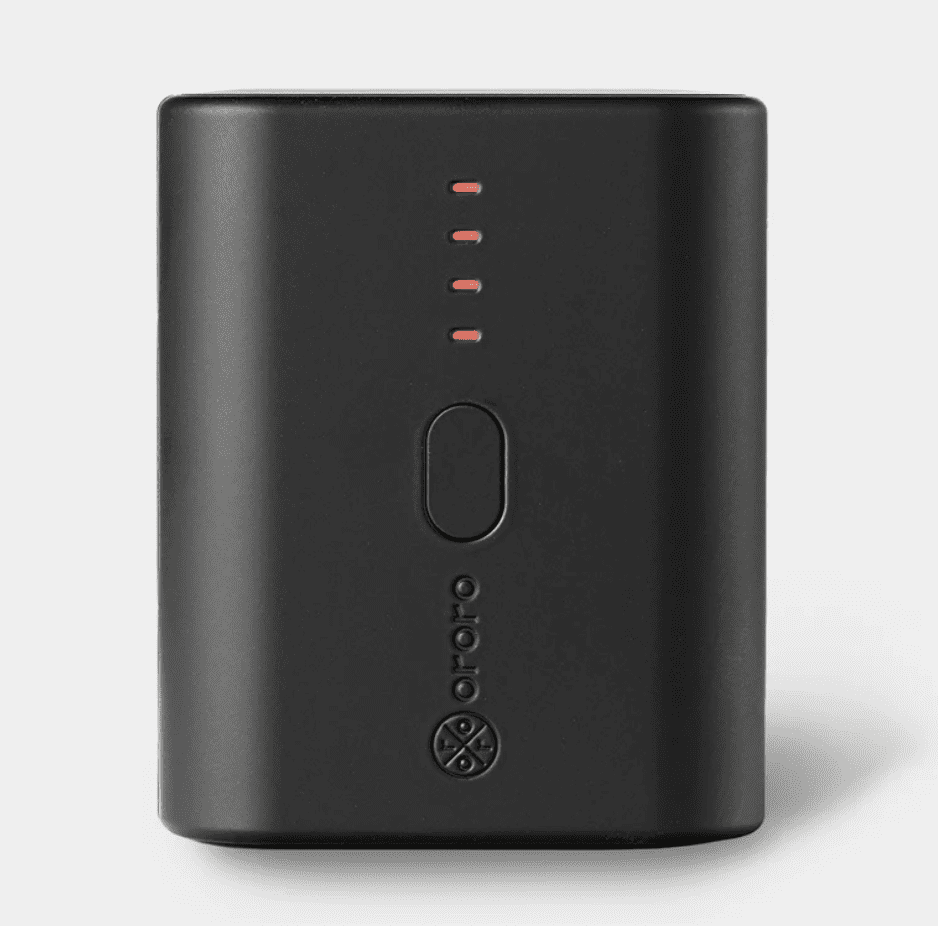 Size and Weight
The Mini 5K came out with an upgraded design and is 40% smaller than the standard Ororo battery pack. This compact design is certainly a nice feature compared to the standard battery's size. The battery pack is also lighter than the standard battery.
The Mini 5K will certainly fit in the palm of your hand. And with its rounded corners, you will barely notice it when you carry it.
Power
So, how about the power? Compared to the standard battery's 5200 mAh, the Mini 5K has 4800 mAh. Slightly less by the numbers, and I would say barely noticeable as to the standard having a longer battery life.
As far as charging time, it claims a full charge in just 4 hours. That is very solid. It is also claimed to have a slight faster preheating time.
Again, this battery needs the Ororo charger which is a little bit of a negative in my option.
Claimed run time is equal to the standard battery at 10 hours on low, 6 on medium and 3 on high.
Color Options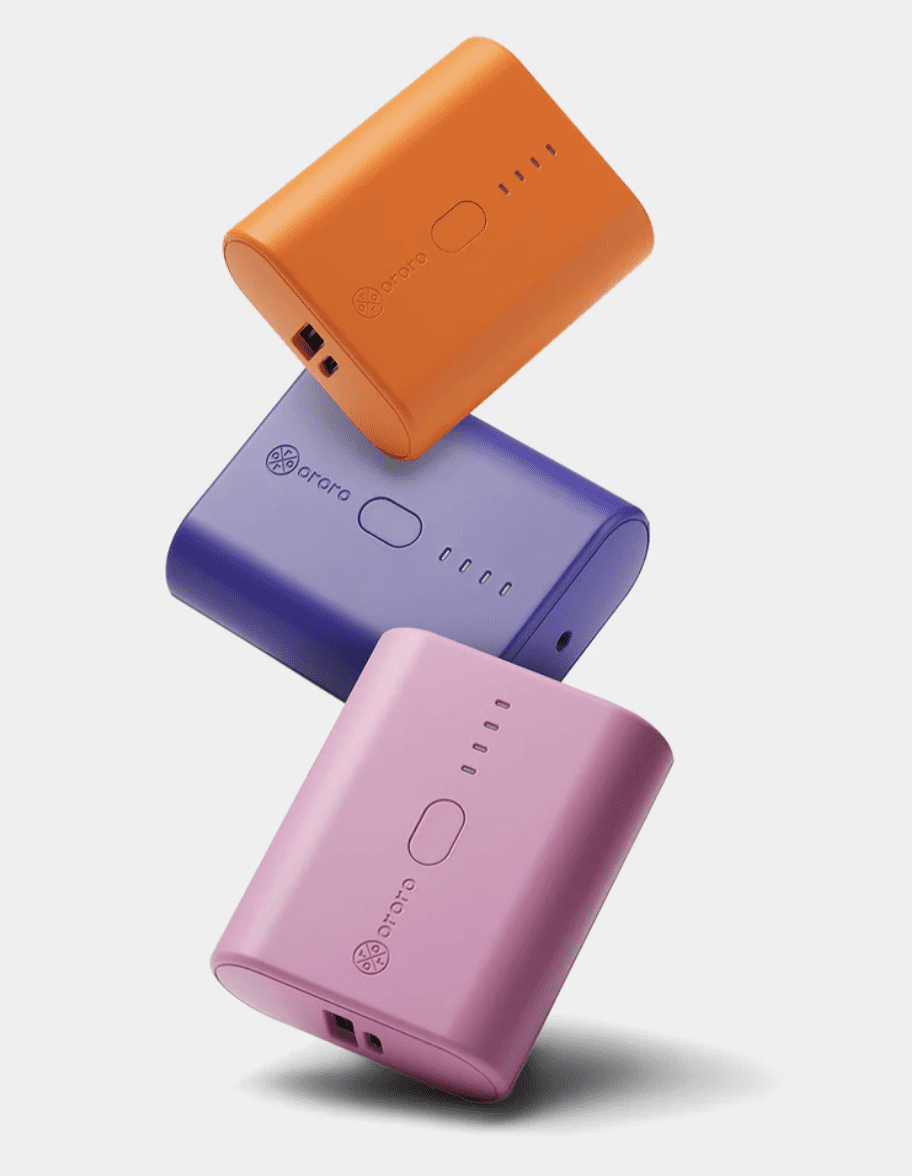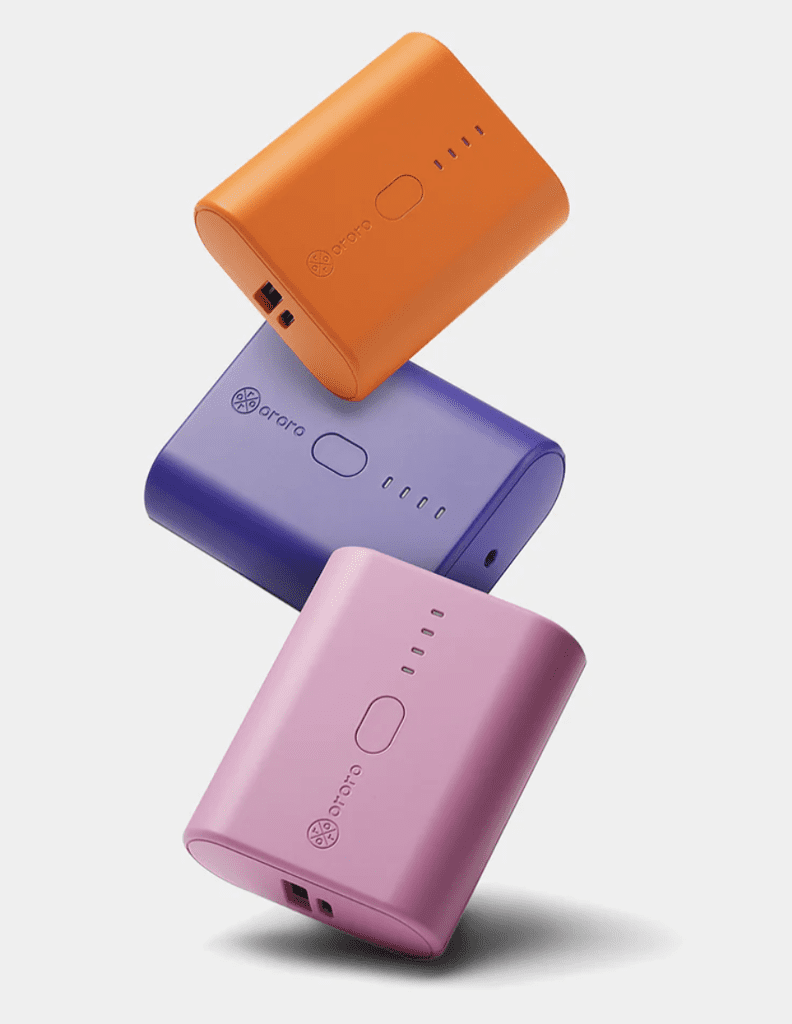 You do get a few different color options with the Mini 5K. There is purple, orange and pink (which I'm sure is the only battery color my daughter would get 😊)
Price
What about price? The Mini 5K is only $10 more at $79 versus $69 for the Standard.
So for $10 more you get a smaller, lighter battery that has almost the same amount of power.
I have no issues with the standard battery, but something smaller and lighter would be an advantage to me. And for just $10 more, I'd go with it.
Eventually, I see Ororo just doing away with the standard battery and going only with the Mini 5K which seems to be how their heated vests and heated jackets are being sold now.
Our Final Thoughts
So, after having a heated vest for a few months, we would strongly recommend a second battery purely for the added convenience and options. I would not say it is completely necessary, but it is a nice option to have. You have spent a decent amount of money on a heated vest or a heated jacket, so you might as well get the most of it while you use it.
Which Battery Do We Choose?
We would go with the Mini 5K. I don't see any reasonable power difference in the standard battery that would offset the $10 more price tag and feel the cost is worth the size and weight gains you get from the smaller battery.
Ororo has done an awesome job with their heated apparel and only seem to be improving off what they have already succeeded with.
That is nice to see in a company that is constantly trying to improve and innovate.
Ororo products have topped our "best of" lists in the past and they are proving yet again, why they are one of the best in the heated apparel market. Hope this has been helpful!
Be sure to check back soon as we are working on our review of the Ororo heated hoodies and heated hand warmer!