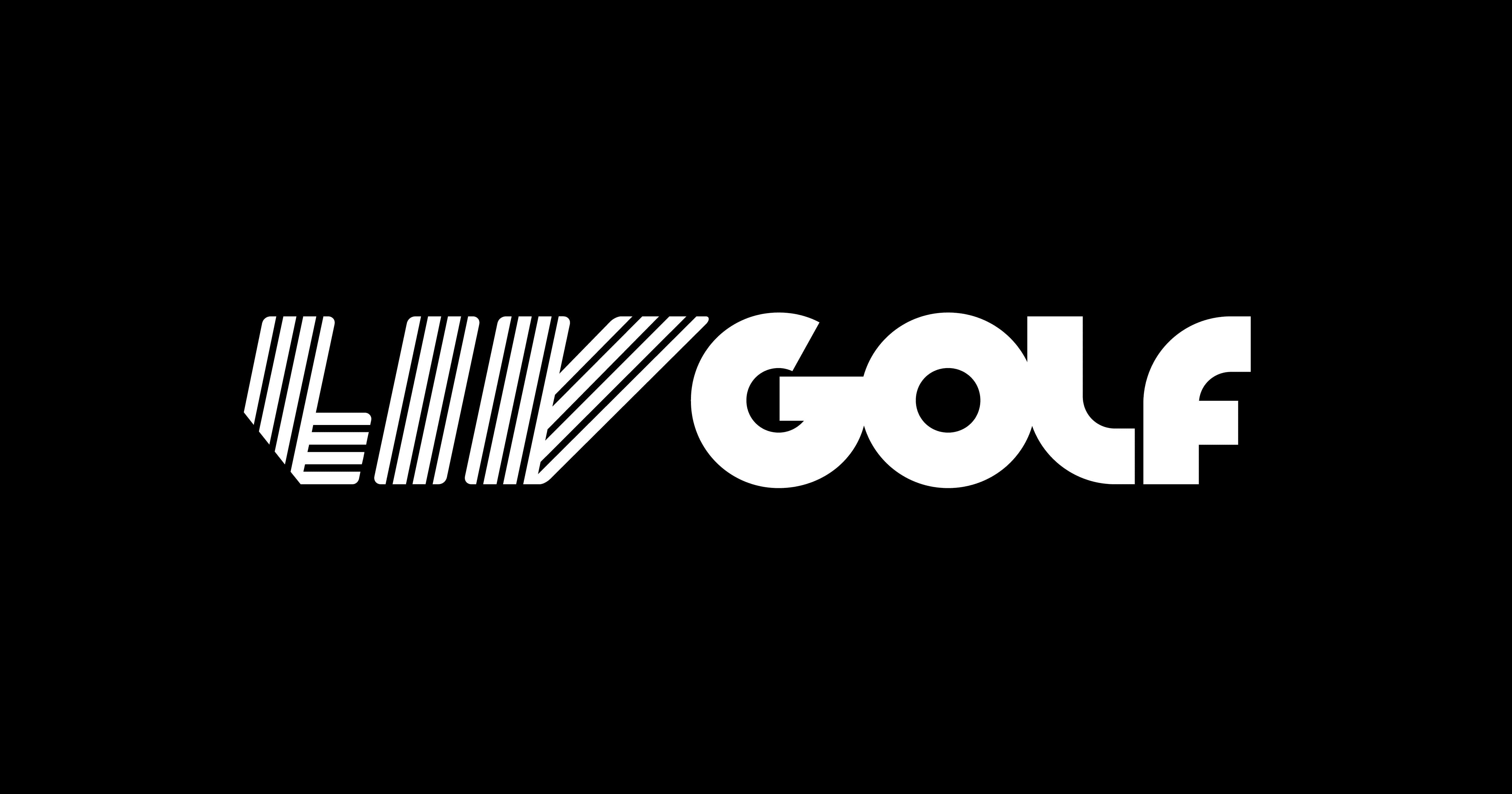 So, what's happened with the LIV Golf Tour since our last post? The short answer is a lot. New players have left the PGA Tour to join, they have completed two LIV Golf events, paid out a ton of prize money, and even have had some great LIV Golf Private jet parties. And now, with The 150th Open Championship at St Andrew's this week, the buzz is louder than ever. Let's break down some of the latest news.
First, the results.
Event Results
London June 9-11
So far, there have been two events played in the LIV Golf Invitational Series. The first of the LIV events was LIV Golf London at the Centurion Club June 9-11. Charl Schwartzel, 2011 Masters Champion, won the inaugural tournament and took home $4,000,000 for his victory. Hennie du Plessis, a South African Golfer, came in one stroke behind Schwartzel to claim second place and $2,125,000 in winnings.
Tied for third were Branden Grace and Peter Uihlein, who each earned $1,275,000. LIV paid out $20,000,000 in prize money for the individual Competition, leaving $5,000,000 for the team competition. Compare that to the total purse of this week's Open Championship of $14,000,000 for one of golf's biggest events.
Team Competition
In the team competition, the Stinger GC absolutely crushed the other teams with a total score of -20, 14 strokes ahead of second place. The team consisted of Hennie Du Plessis, Branden Grace, Louis Oostheizen, and Charl Schwartzel. The winning team splits $3,000,000 of prize money.
Second place in the team competition was the Crushers GC, consisting of Phachara Khongwatmai, Travis Smyth, Richard Bland, and Peter Uihlein. Largely a bunch of unknowns. They finished at -6 and each split $1,500,000.
And taking the third spot was the Majesticks GC, made up of Lee Westwood, Ian Poulter, Sam Horsfield, and Laurie Canter. The Third place team finished at -5 and splits $500,000.
That's some hefty paydays for a lot of players. All of them as a matter of fact. LIV Golf does not have cuts like the PGA tour does, and every player is guaranteed a paycheck. The last place player, Andy Ogletree, earned $120,000 for his three rounds of golf. This is vastly different than the PGA Tour. Plus, all the players get 4 plane tickets (1 first-class, 1 premium economy, and two economy) as well as 4 hotel rooms in a luxurious hotel. Their caddies, who used to have to pay their own way, now go for free. Plus, they are guaranteed income since all players are guaranteed income. The caddie gets a percentage of the player's earnings, usually 10%.
What about the big names?
So what about the big names? Phil Mickelson, Dustin Johnson, Sergio Garcia? Well, of the big names, the best performer was Dustin Johnson, who finished 8th. With his 8th place finish, he still took home $625,000.
Sergio Garcia? He finished tied for 22nd and earned $172,000.
And Phil Mickelson, who LIV reportedly paid $200M to join? Well, he finished tied for 33(remember there are only 48 players), and still earned a smooth $150,000 for LIV Golf London.
Maybe not the splash they were looking for from the big names they took from the PGA Tour, but nonetheless, the Inaugural LIV Golf Invitational in London was a success.
Portland June 30- July 2
The LIV Golf League made its first trip to the United States with the Portland Invitational on June 30-July 2. The Saudi Golf League generated some protests in the area but overall, it was a good event at Pumpkin Ridge Golf Club.
Branden Grace, coming off his third-place finish in London, took home the victory and the $4,000,000 prize money that goes with it. Grace finished two strokes ahead of the competition at -13. In two LIV events, Grace has earned $6,400,000! Compare that to his highest earnings year on the PGA tour in 2015-2016 where he earned $2,878,868. Yes, two LIV Golf events, $6,400,000.
Second place was Carlos Ortiz. Ortiz is a Mexican golfer who entered the professional ranks in 2013 and the PGA Tour in 2014. He finished at -11 and won $2,125,000.
Third place went to Patrick Reed at -9. Reed, who in his first event with the LIV Golf Invitational Series, took home $1,275,000. He has had a controversial past and is making a new splash in LIV events.
Team Competition
The team competition, like week one, was not close. The first-place team, 4 Aces GC, came in at -23, 7 strokes ahead of second place. The team consisted of Patrick Reed, Dustin Johnson, Talor Gooch and Pat Perez. They each split the $3,000,000 in prize money for the winning team.
In a recently released video that was filmed on board the luxurious LIV Golf Private jet, you see Pat Perez singing "We are the Champions" in celebration of the team championship. Perez didn't even have to play well as he shot a final-round 80. He made over $900,000 and was tied for 29th.
The second place team, Stinger GC, made up of Branden Grace, Hennis du Plessis, Louis Oosthuizen and Charl Schwartzel, came in at and split $1,500,000 in prize money.
The third-place team, the Fireballs GC, consisting of Sergio Garcia, Abraham Ancer, Carlos Ortiz, and Eugenio Lopez-Chacarra split $500,000.
The Rest
So, again, no sign of Phil Mickelson? Nope. Phil finished 42nd this time. Dustin Johnson is consistent with a 4th place finish in Portland. Sergio was 26th overall, Brooks Koepka 20th, and Bryson DeChambeau in the top 10 at number 10.
The 150th Open Championship
The 150th Open Championship is this week and it's being played at the storied St Andrew's. Golf's original major championship returns to the Home of Golf. The Old Course will welcome players for the 30th time, the most in golf history. But all this is being overshadowed by all the LIV Golf drama.
What's the Drama?
Well, first of all, LIV Golf CEO, Greg Norman, who was one of the PGA tour's most well-known players, has been asked not to attend the pre-tournament festivities. But Norman is a two-time Open Championship winner (1986, 1993) and has earned his right to the Champions Dinner? Not so fast. The R&A says no. And that has caused a bunch of turmoil.
In addition to the Norman news, 23 LIV golfers are expected to play at the Open Championship this week. Some of the big names to watch out for include Phil Mickelson, Dustin Johnson, and Bryson DeChambeau. It will be interesting to see how they fare against the rest of the field and how they are greeted by golf fans.
Controversy Around LIV Golf
The LIV Golf league has been the subject of much debate and speculation. While some view it as a fresh and innovative addition to the golfing world, others dismiss it as a mere gimmick with subpar players. Despite this, top-ranked golfers have made the switch from the PGA Tour to LIV Golf, while others remain loyal to their current tour. The LIV Golf Invitational Series offers significantly higher prize money than its PGA Tour counterpart, making it an attractive option for many players. It remains to be seen how the LIV Golf league will evolve over time, but one thing is certain: it's not going away anytime soon.
What is Sportswashing?
Sportswashing is the act of using sport to improve a company's image. Many companies use sport to make themselves look good and to distract from things that they don't want people to know about. The LIV Golf league is a perfect example of this. The league is new and has generated a lot of controversies, which has drawn attention away from the fact that LIV Golf Investments is owned by Saudi Arabia's Public Investment Fund. Saudi Arabia has a very poor human rights record, and many people believe that the league is being used to sportwash the country's image.
Conclusion
As the prestigious 150th Open Championship commences at St Andrew's, all eyes are on the LIV Golf league and its recent controversies. Despite the buzz surrounding it, CEO Greg Norman has been disinvited from the pre-tournament festivities while 23 LIV golfers gear up to compete in the championship this week.
The league's partnership with Saudi Arabia has sparked concerns over human rights violations and accusations of sportwashing. However, there are those who see LIV Golf as an innovative addition to the sport that is disrupting traditional golf norms. Regardless, one thing is certain: LIV Golf has certainly made waves in the industry. Only time will reveal what lies ahead for this new entrant in professional golf. Keep watching!
Watch the LIV Golf broadcast on YouTube here
For more information visit LIVGolf.com