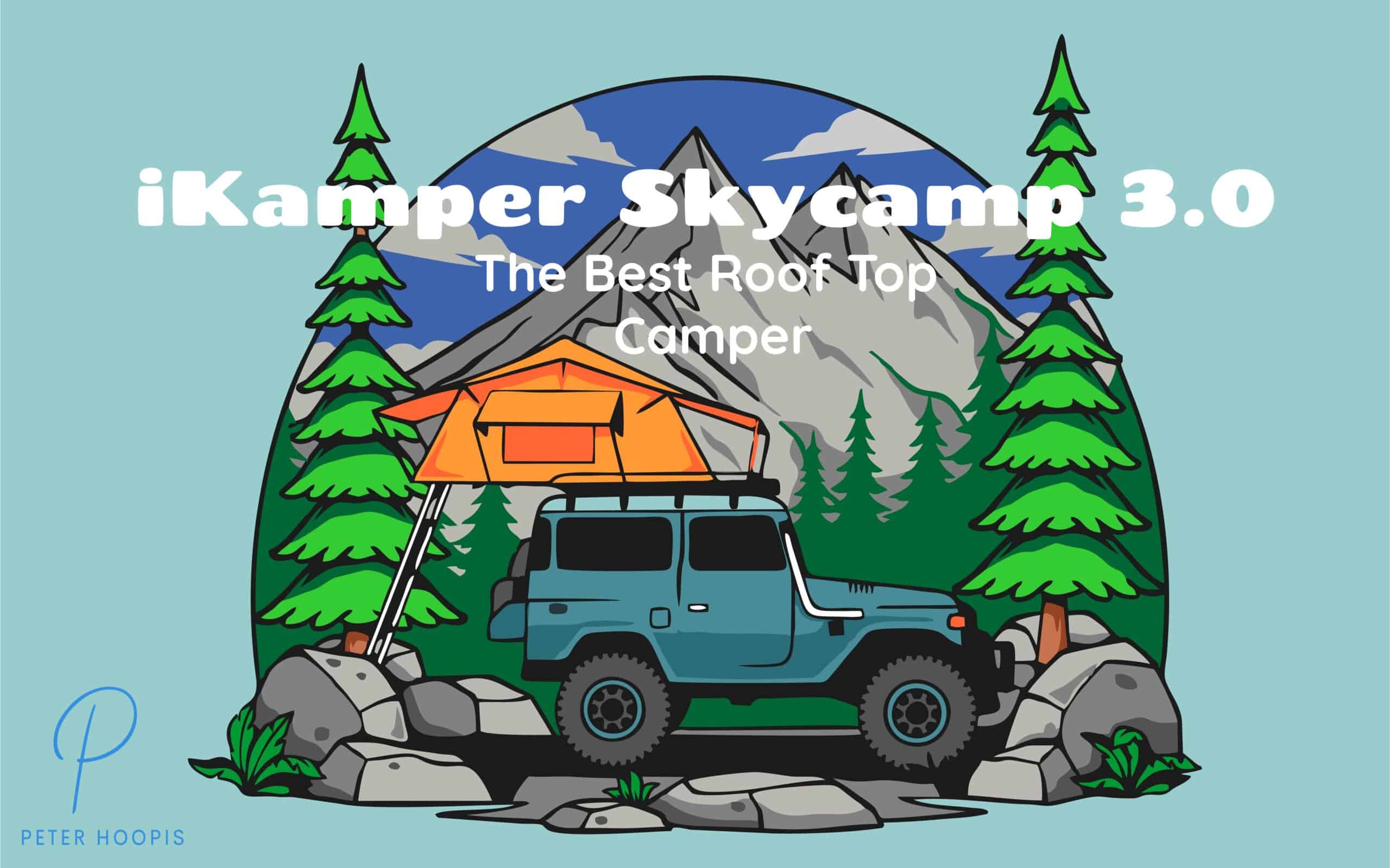 If you're an outdoor camping enthusiast, you've probably come across the iKamper Skycamp 3.0 – a roof top tent that has taken the camping world by storm.
The Skycamp 3.0 roof top tent is super cool, a game-changer to say the least, with a unique design and unmatched functionality that has made it a must-have for campers everywhere.
In this article, we'll take a closer look at the Skycamp 3.0 and explore why it's such a popular choice for campers.
If you are in the market for a roof top camper, this is the one! We'll dive into some of its standout features that set it apart from other roof top tents on the market.
So let's get started!
We are reader supported and as such may make a small commission at no expense to you by purchasing thru our links and we greatly appreciate that!
What Is The iKamper Skycamp 3.0 Roof top Tent?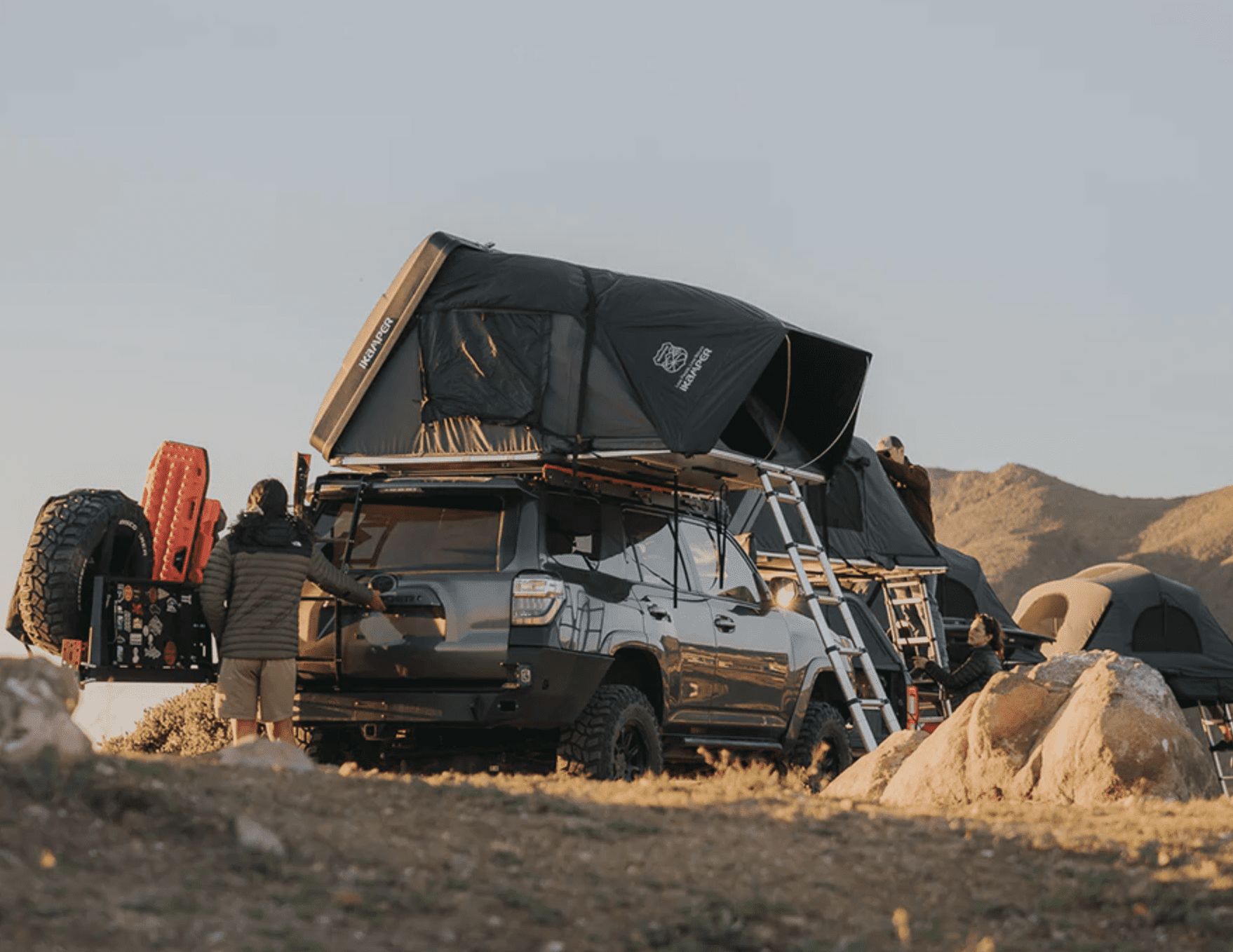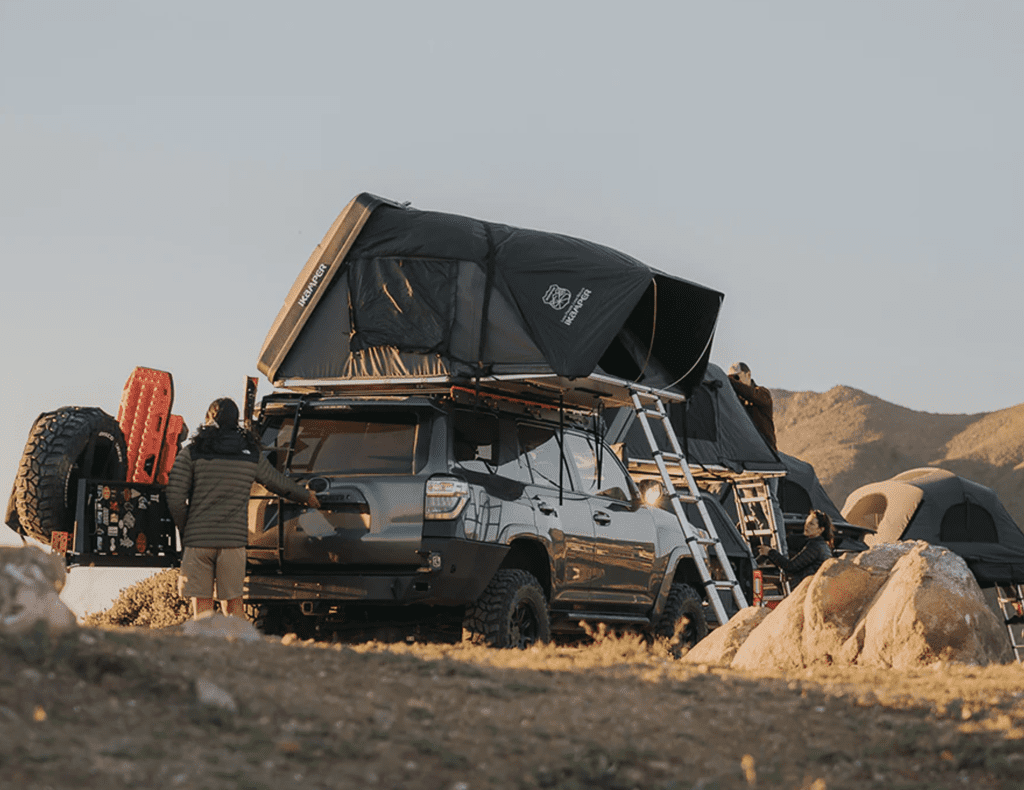 The iKamper Skycamp 3.0 is a roof top tent designed for camping and outdoor enthusiasts who love to go off grid. It can be easily installed and taken down from the roof of an SUV or truck, thanks to its hard shell roof design, included mounting brackets, and fold-out mechanism.
The Skycamp 3.0 can accommodate up to 4 people and has a built-in mattress for a comfortable sleeping experience. It also features multiple windows and a wide entrance, allowing for easy open system and plenty of ventilation and natural light.
The Skycamp 3.0 is a hardshell roof top tent known for its durability, aluminum floor panel, waterproof design, and easy-to-use features, making it a popular choice for avid campers and outdoor adventurers.
Innovative Design and Material Quality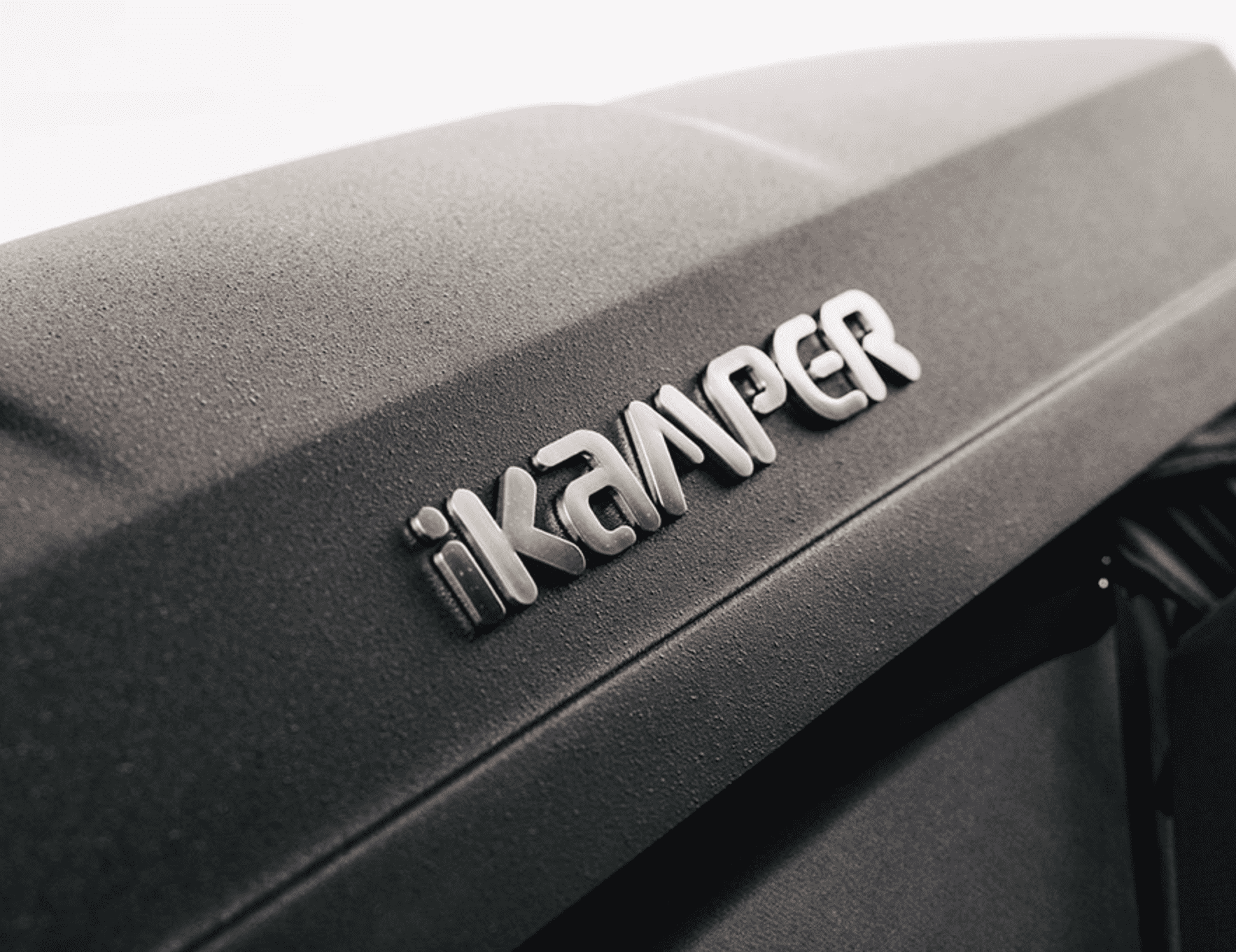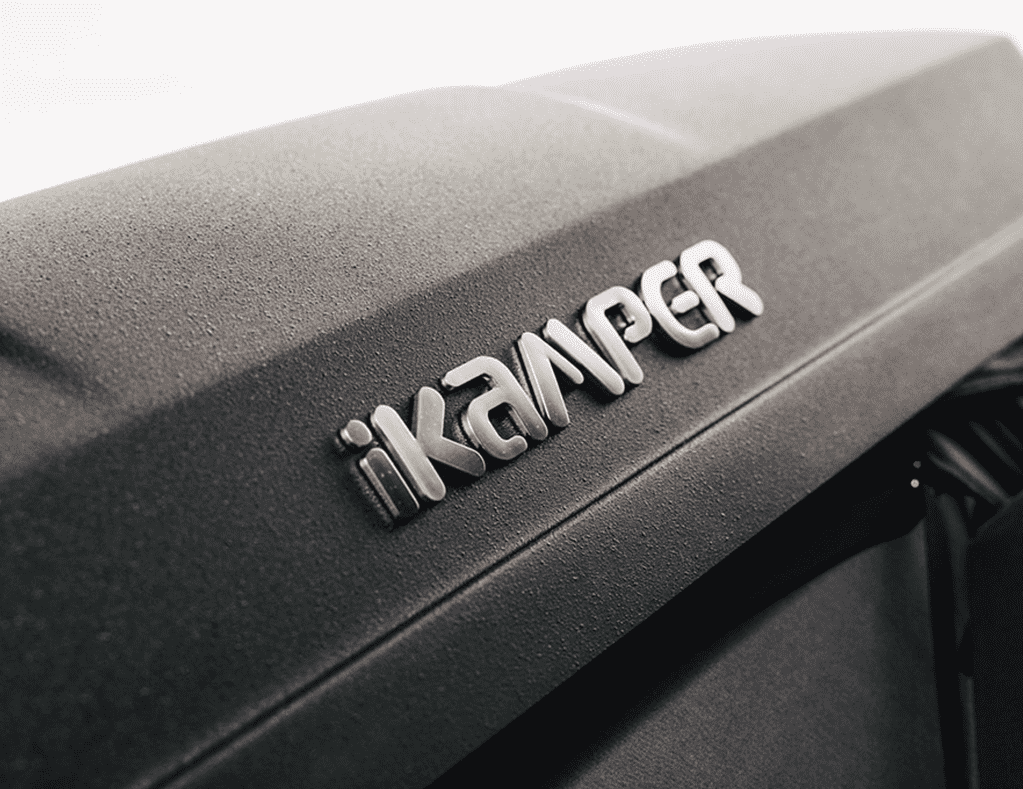 The iKamper Skycamp 3.0 features an innovative hardshell design that reduces wind resistance, ensuring a smoother driving experience. It is made of lightweight and durable fiber-reinforced plastic (FRP) which makes it easy to transport and install on a roof rack system.
The universal mounting system fits easily on your existing roof rack. The exterior of the tent is made of high-quality, breathable polyester coated with a layer of polyurethane that offers excellent protection from moisture during rainy seasons.
Durability
This roof top tent is designed to withstand harsh weather conditions such as heavy rain or strong winds thanks to its sturdy aluminum honeycomb floor panel and stainless steel hardware components.
Spaciousness: Sleeping Capacity and Storage Options
Sleeping capacity: The iKamper Skycamp 3.0 can comfortably accommodate up to 4 people. 4 may get tight, but hey, we're camping.
Storage options: With built-in storage shelves and pockets inside the tent, campers have ample space for their sleeping gear inside without compromising sleeping comfort.
Ease of Setup and Installation Process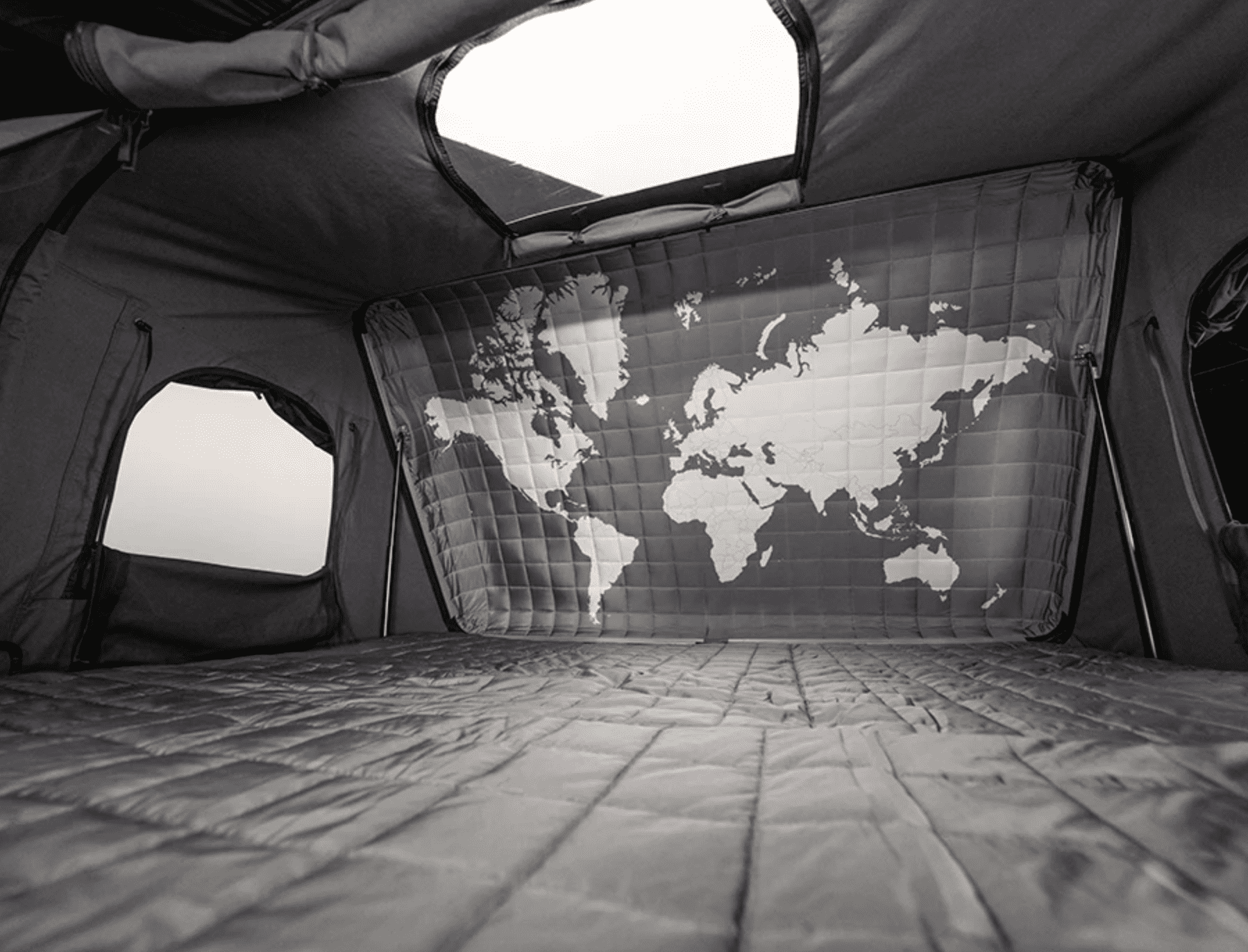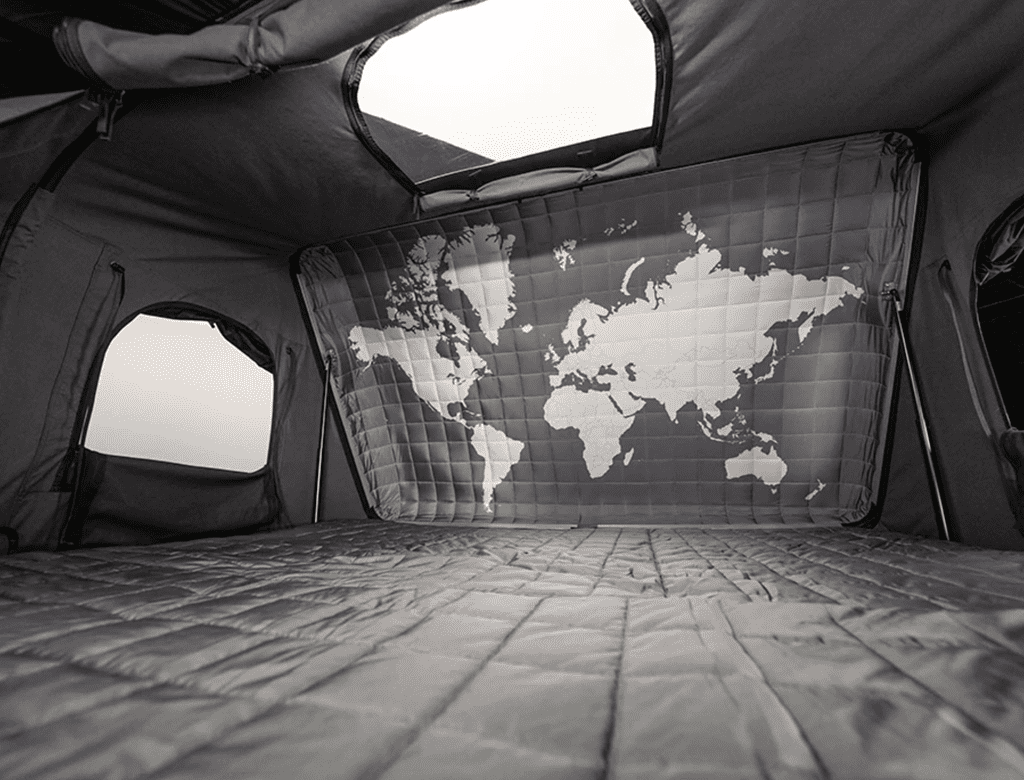 The installation process of the Skycamp 3.0 requires minimal effort as it easily mounts onto most roof racks using universal mounting brackets provided by iKamper.
The Skycamp 3.0 is quick and straightforward to assemble, taking only a few moments for unfolding the tent and making sure it's firmly secured with the sturdy aluminum poles. The aluminum floor panel folds out and is an easy open system.
Beyond its core features, the Skycamp 3.0 also offers several additional elements that enhance your camping experience:
Built-in mattress: A high-density foam mattress and mattress cover comes included with the Skycamp 3.0 for added comfort during your sleep.
Skylight: An integrated skylight window allows you to enjoy stargazing or natural light inside the tent during daytime hours.
Accessories: iKamper offers various optional accessories such as an awning, shoe rack, or storage shelf system to further customize your roof top camping setup according to personal preferences. The coolest of them all in my option being the annex.
The iKamper Skycamp 3.0 is a great option for campers who want a durable, spacious, and easy to set up tent. It's design and high-quality materials make it stand out among other camping tents. In addition, it comes with many features like built-in mattresses and skylights that add convenience and comfort to your outdoor adventures.
The iKamper Skycamp 3.0 is a durable and innovative roof top tent that can comfortably fit up to three adults or a family of four. It has built-in storage shelves and pockets to keep your belongings organized, without sacrificing sleeping comfort. The tent is also easy to install wiht it universal mounting system that can mount onto most roof racks using the mounting brackets provided by iKamper.
Benefits of the iKamper Skycamp 3.0
From its comfort and convenience to its eco-friendly design and air insulation, this roof top tent is an excellent investment for those who love exploring remote nature.
A Comfortable and Convenient Camping Experience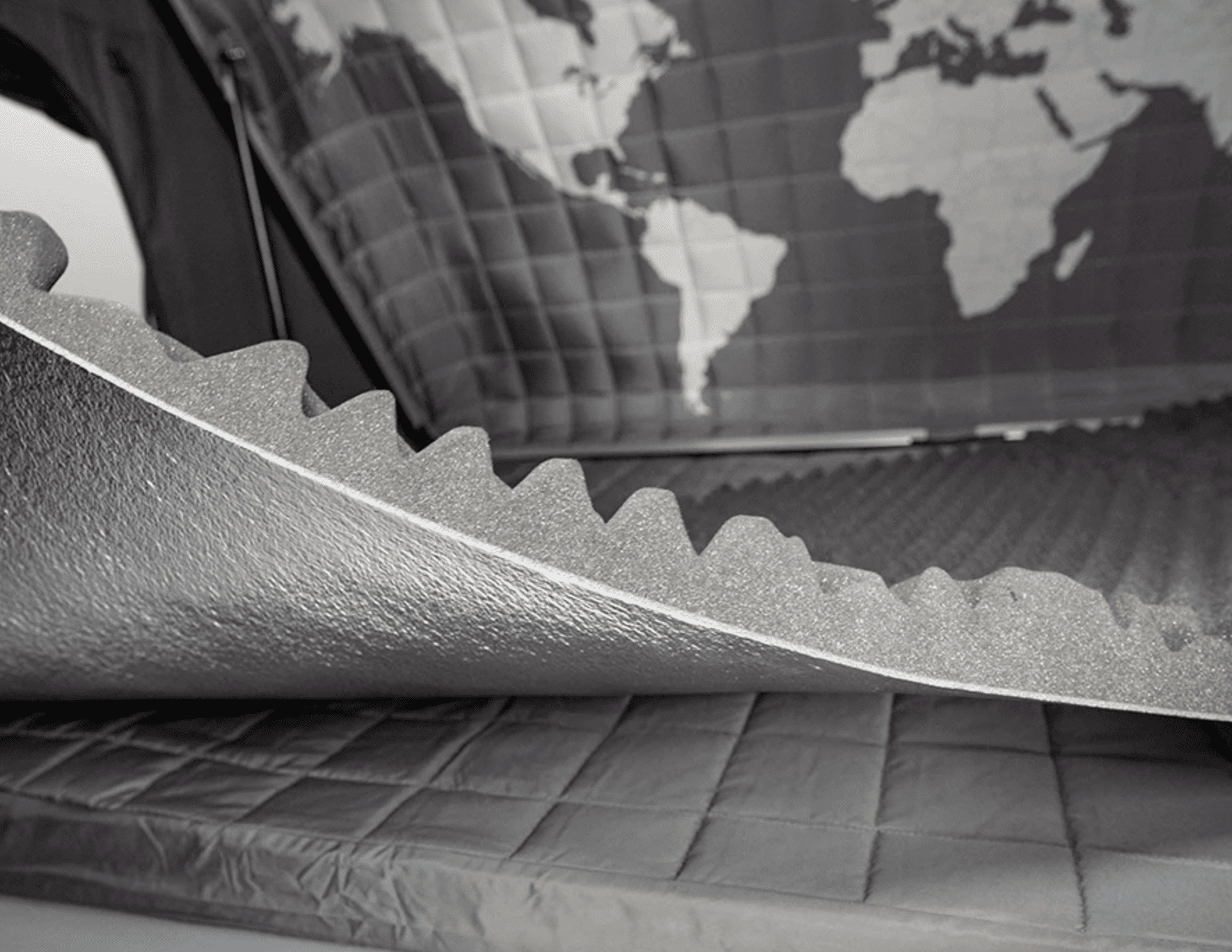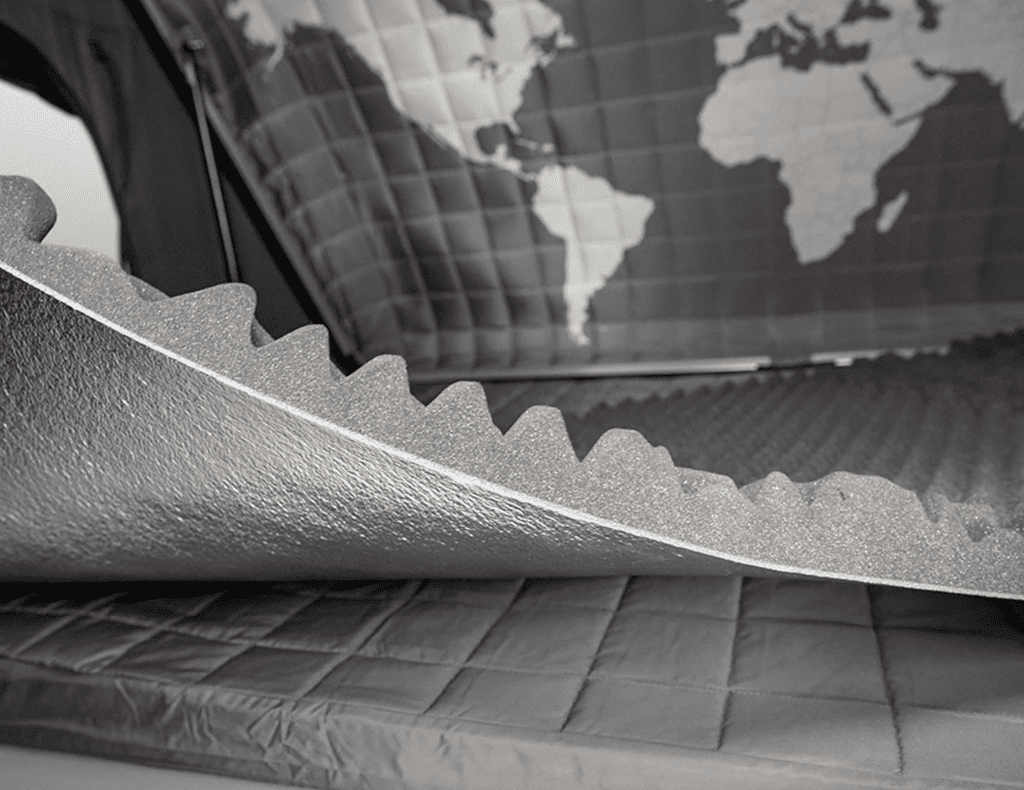 One of the most significant advantages of the iKamper Skycamp 3.0 is the level of comfort it provides during your camping trips. The integrated bed provides a comfortable sleep, while numerous storage compartments let you arrange and access your possessions quickly.
Built-in Mattress: The high-density foam mattress included with the Skycamp 3.0 offers optimal support and comfort, ensuring restful nights wherever your adventures take you.
Storage Options: With multiple pockets inside the tent as well as additional storage accessories available separately, you can efficiently organize all your essential items without sacrificing space or functionality.
Versatile Camping Locations
The iKamper Skycamp 3.0 allows campers to explore various locations with ease – from remote areas and campgrounds to urban environments where traditional tents may not be suitable or allowed due to local regulations or safety concerns.
Eco-Friendly Design Promotes Sustainable Camping Lifestyle
Made from eco-friendly materials such as recyclable aluminum honeycomb panels for insulation, choosing an iKamper roof top tent contributes towards sustainable living by reducing waste associated with disposable camping gear like plastic tarps and foam pads. The Skycamp 3.0 also reduces the need for traditional camping equipment, which can help minimize your carbon footprint.
The iKamper Skycamp 3.0 is a perfect camping gear option for people who want an improved camping experience with the go anywhere mindset. It is comfortable and convenient, with a built-in mattress, ample storage space, and easy transport capabilities. Additionally, it's environmentally friendly as it reduces waste usually produced by disposable camping gear such as plastic tarps and foam pads.
Awards, Accolades, and Positive Reviews
Outdoor enthusiasts and happy customers have raved about the iKamper Skycamp 3.0, praising its comfort, convenience, and durability during their adventures. The Skycamp 3.0 has not only garnered awards and accolades but also glowing positive reviews, cementing its place as one of the best roof top tents available today.
Comparison with Previous Versions
Let's take a closer look at how the iKamper Skycamp 3.0 sets itself apart from its past iterations.
iKamper Skycamp 3.0 vs Previous Versions
The iKamper Skycamp 3.0 builds upon the success of its predecessors by incorporating several improvements and new features that enhance both functionality and user experience:
Lighter weight: The Skycamp 3.0 is lighter than previous models, making it easier to install on various vehicle types without compromising fuel efficiency as much.
Faster setup time: With improved design elements such as quick-release latches, setting up camp has never been faster or more convenient.
New accessories compatibility: The latest version offers compatibility with a range of new accessories like awnings and annex rooms for added comfort during your outdoor trips.
Better ventilation system: Improved air circulation within the tent ensures a comfortable sleeping environment regardless of weather conditions outside.
Tips for Using the iKamper Skycamp 3.0
To make the most out of your camping adventure with the iKamper Skycamp 3.0, it is important to know how to properly set up, utilize, and care for this revolutionary roof top tent. We will offer some useful tips to guarantee a pleasant and rewarding camping experience with the Skycamp 3.0.
Setting Up Your iKamper Skycamp 3.0
Familiarize yourself with the installation process: Before embarking on a camping trip, ensure you have gone through the setup instructions provided by iKamper in their video tutorial. Practice setting up and taking down your tent at home to avoid any surprises when you're out in nature.
Select an appropriate campsite: Choose a level surface free from rocks or debris for optimal comfort while sleeping inside your Skycamp 3.0.
Safety first: Always make sure all straps are securely fastened before opening or closing your roof top tent to prevent accidents or damage to both the tent and vehicle. The mounting bracket locks for added safety.
Maintaining Your iKamper Skycamp 3.0
Cleaning after each use: To prolong its lifespan, clean off dirt and debris from both interior and exterior surfaces using mild soap mixed with water; then let it air dry completely before storing away.
Airing out regularly: To prevent mold and mildew, air out your Skycamp 3.0 after each camping trip by opening all windows and doors for a few hours.
Inspecting before storage: Check the tent's fabric, zippers, straps, insulated lining and tension poles for any signs of wear or damage that may need repair or replacement before storing it away.
Packing and Transporting Your iKamper Skycamp 3.0
Securely fasten belongings: When packing your sleeping gear inside the roof top tent during travel, ensure everything is securely fastened to avoid shifting while driving.
Distribute weight evenly: Balance the load on both sides of your vehicle's roof rack to maintain stability while driving with an installed Skycamp 3.0.
Fuel efficiency considerations: Keep in mind that having a roof top tent will affect your vehicle's fuel consumption; plan accordingly when estimating how much gas you'll need for longer trips.
Camping Destinations Ideal for iKamper Skycamp 3.0 Users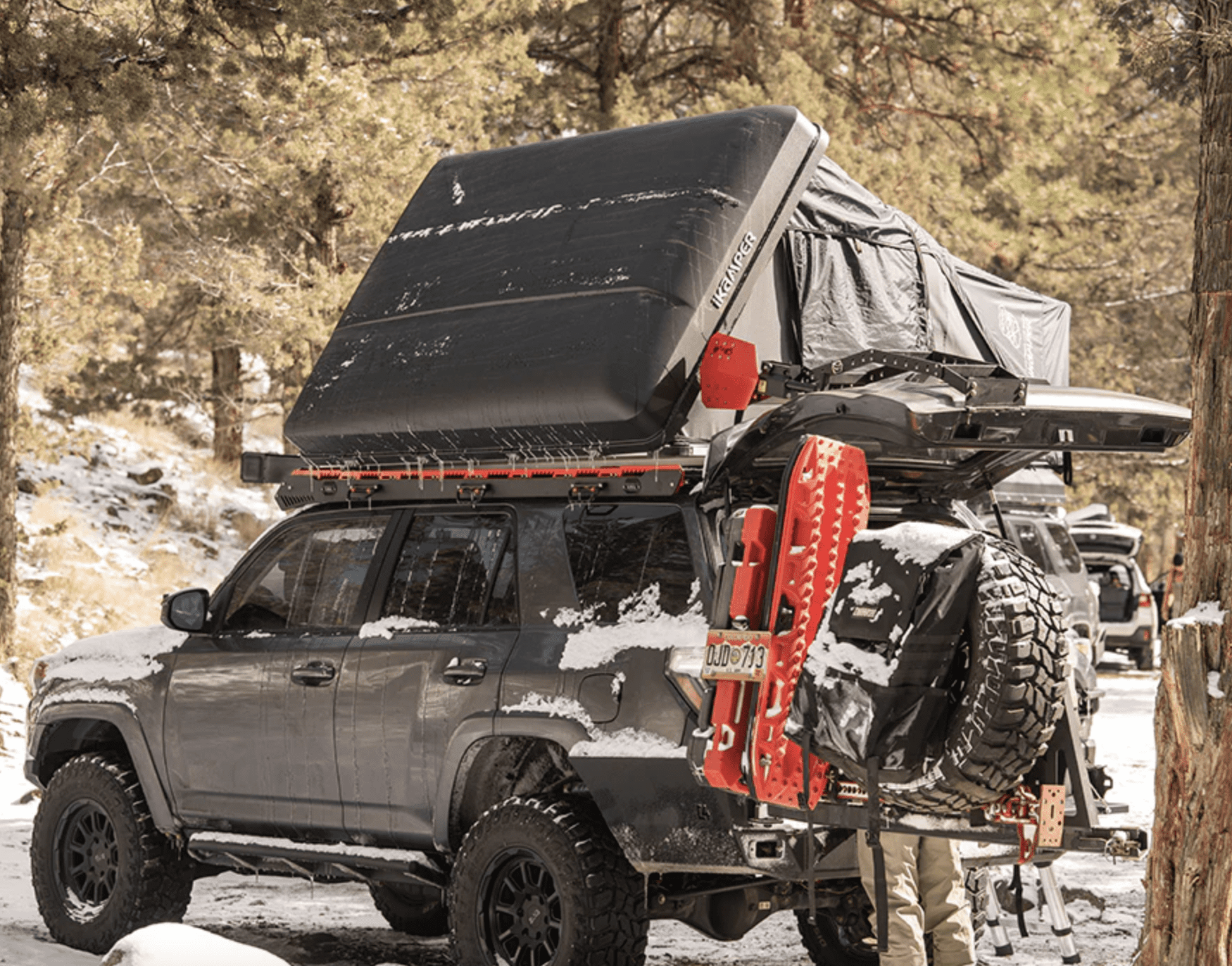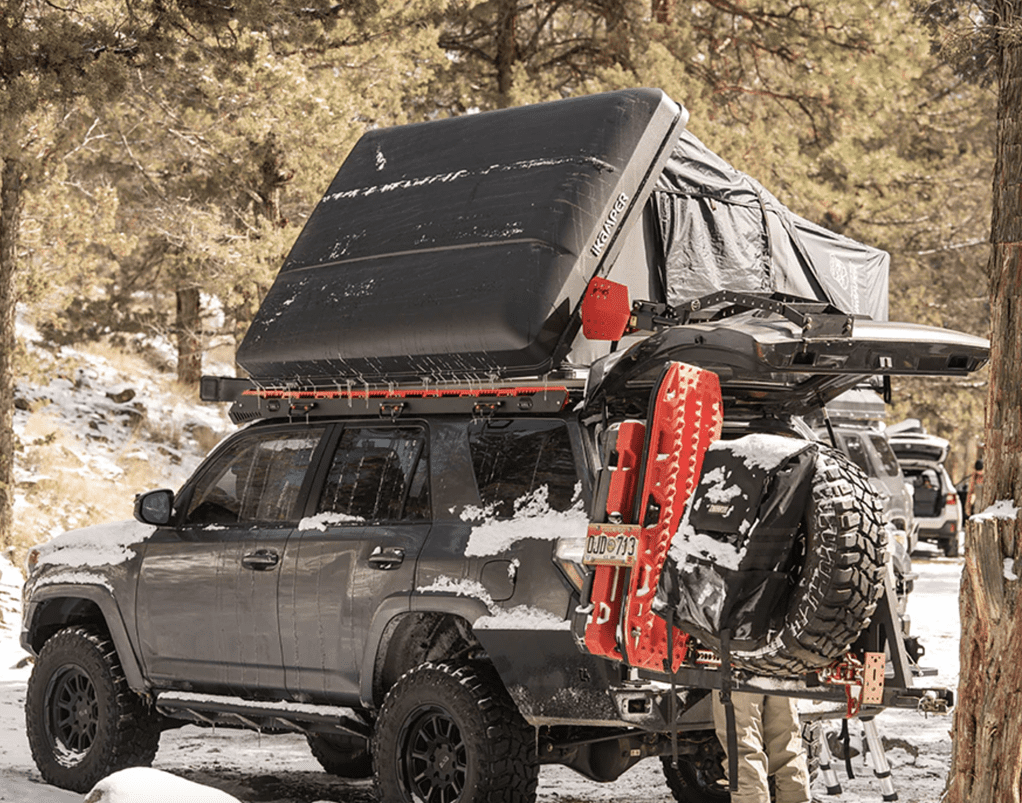 The versatility of the iKamper Skycamp 3.0 allows campers to explore various locations without compromising comfort or convenience. Some ideal destinations include:
These locations offer breathtaking views, diverse landscapes, and ample opportunities for outdoor activities such as hiking, fishing, or wildlife watching – perfect for making the most of your iKamper Skycamp 3.0 experience.
Versatile Camping Options
Remote areas: The ease of installation allows campers to venture into more remote locations without worrying about finding suitable ground for traditional tents.
Campgrounds: For those who prefer established campsites, the Skycamp 3.0 offers a unique alternative to standard ground tents or RVs.
Urban environments: This roof top tent can even be used in urban settings when traveling or during road trips where lodging may be scarce or expensive.
To make the most out of your camping trip with iKamper Skycamp 3.0, it is crucial to master the setup, usage, and maintenance of this revolutionary roof top tent. Key tips to keep in mind are familiarising yourself with the installation process, choosing the right campsite, cleaning the tent after each use, and packing your gear securely when transporting it to stunning destinations like Yosemite National Park or Sawtooth National Forest for an unforgettable outdoor adventure.
A Comfortable Camping Experience with iKamper Skycamp 3.0
One of the key benefits of choosing the Skycamp 3.0 is the comfortable and enjoyable camping experience it provides. Its sleeping capacity accommodates up to four people while still providing ample storage options for gear and belongings. Additionally, the built-in mattress ensures a good night's sleep under the stars.
Maintaining Your iKamper Skycamp 3.0 Roof Top Tent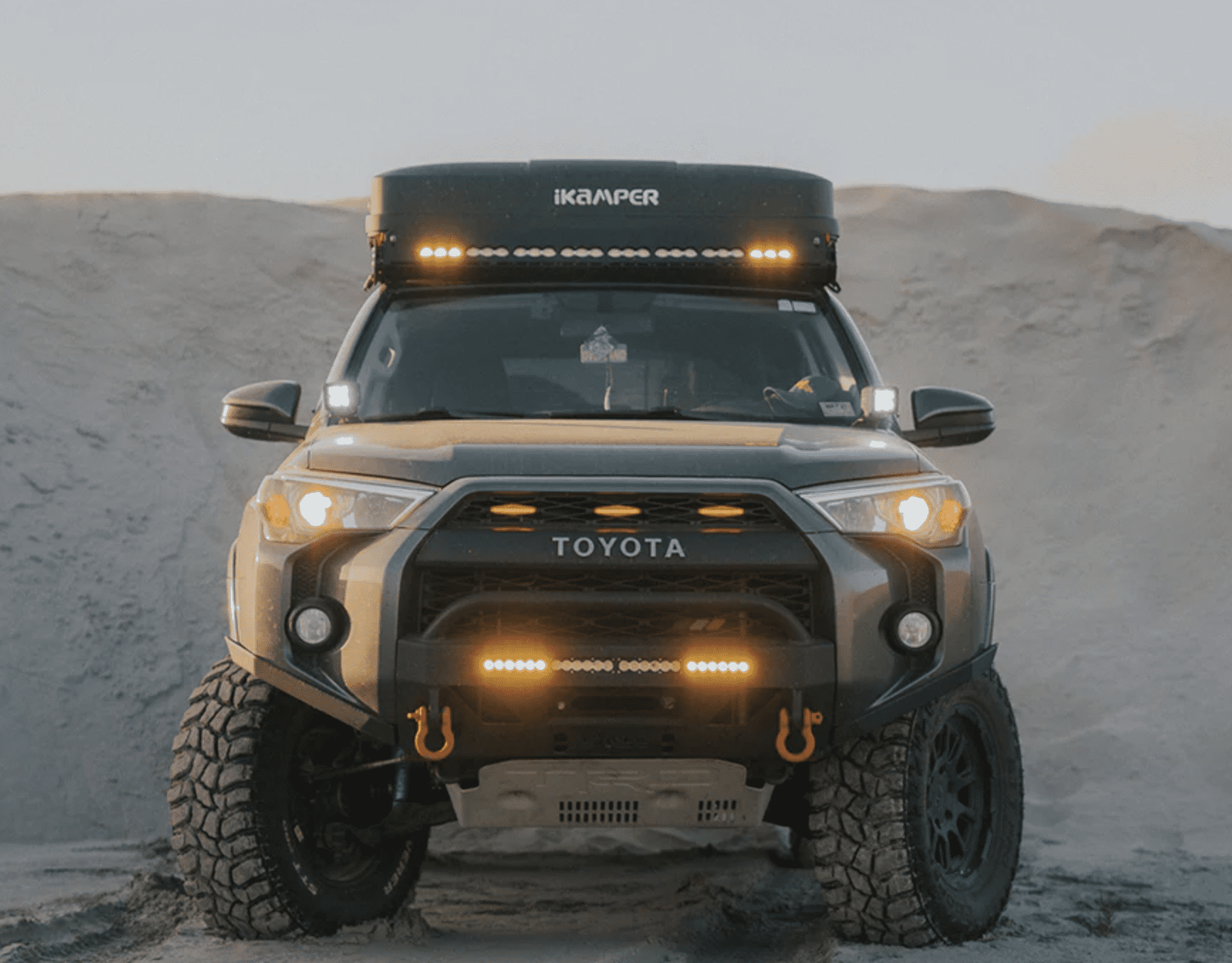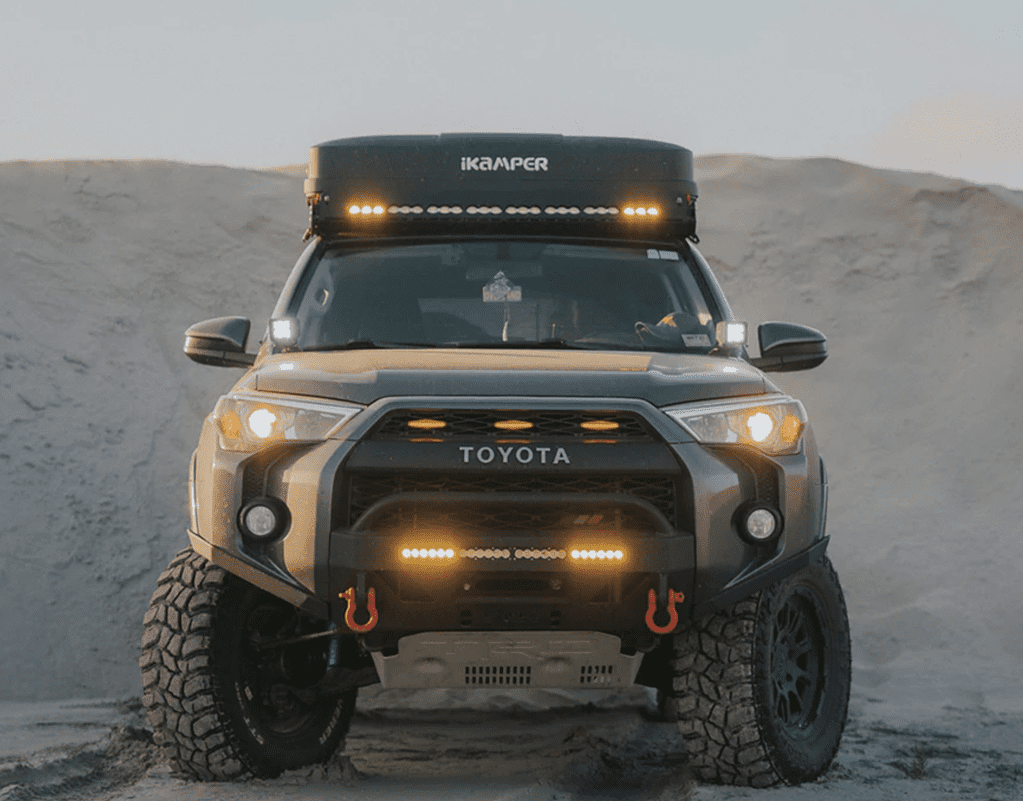 To ensure your investment lasts as long as possible, follow best practices for setting up, using, maintaining, and storing your Skycamp 3.0. Adequate attention to your tent will not only make it last longer but also improve the camping experience.
Overall, the iKamper Skycamp 3.0 is a fantastic choice for those seeking an innovative, comfortable, and sustainable option for their camping adventures. Its unique features and benefits make it stand out among competitors in the rooftop tent market.
Frequently Asked Questions ikamper Skycamp 3.0
How much wind speed can iKamper withstand?
iKamers have been tested up to 35 mph winds. However, it's always best to avoid camping in extreme weather conditions for safety reasons.
Can you leave bedding in a Skycamp tent?
Yes, you can leave your bedding inside the iKamper Skycamp 3.0 when it's closed. The tent has enough space to accommodate sleeping bags, pillows, and other bedding materials without affecting its ability to close securely or damaging the fabric.
Is iKamper a Korean company?
iKamper is indeed a South Korean company founded by Soon Park in 2012. It gained international recognition after launching its innovative roof top tents through successful crowdfunding campaigns on Kickstarter.
What is the lifespan of a roof top tent?
The lifespan of a rooftop tent like the iKamper Skycamp depends on factors such as usage frequency, maintenance practices, and exposure to harsh weather conditions. With proper care and regular maintenance checks, most high-quality rooftop tents can last between five and ten years or more.
Conclusion
Offering a combination of convenience, comfort and affordability, the iKamper Skycamp 3.0 is an ideal choice for any outdoor enthusiast looking to make their camping experience as enjoyable as possible. Whether you are looking for a weekend getaway or long-term adventure, the iKamper Skycamp 3.0 will ensure your trip is comfortable and enjoyable from start to finish.