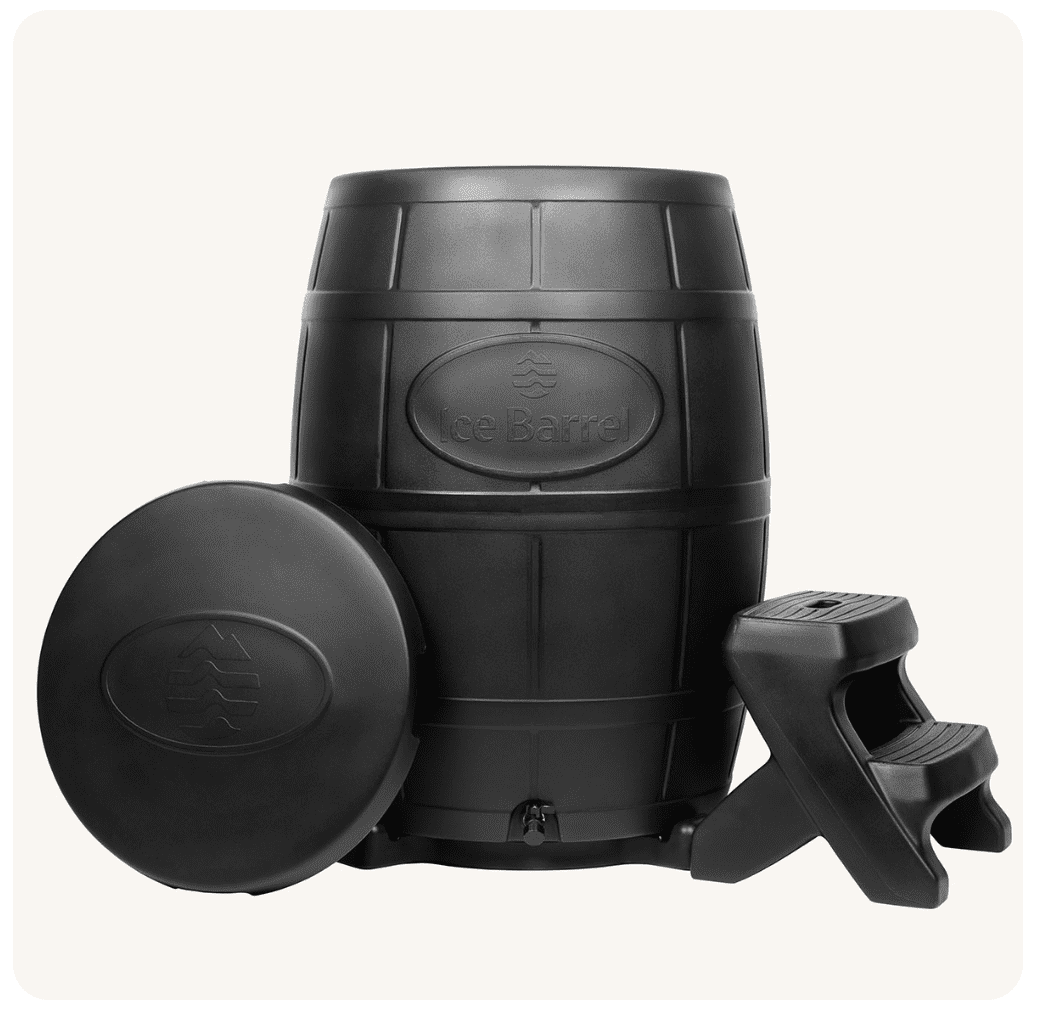 Cold plunge tubs and ice baths have become increasingly popular as a way to promote physical and mental health, while also improving one's immune system.
Taking "the plunge" into an ice bath can be beneficial for boosting blood flow, enhancing energy, easing pain, reducing stress levels, and improving sleep.
Ice Barrel is a leading manufacturer of cold plunge tubs, and we've put together a complete review of their product.
In this post, we'll take an in-depth look and provide you with an Ice Barrel Review to see if it's worth your hard-earned cash.
We'll discuss the pros and cons, fill you in on what users are saying, and give our final verdict. So whether you're looking for a cold therapy tool or just want to see what all the hype is about, read on!
We are reader supported and as such, we may receive a small commission at no expense to you by purchasing thru our links.
Introduction of The Ice Barrel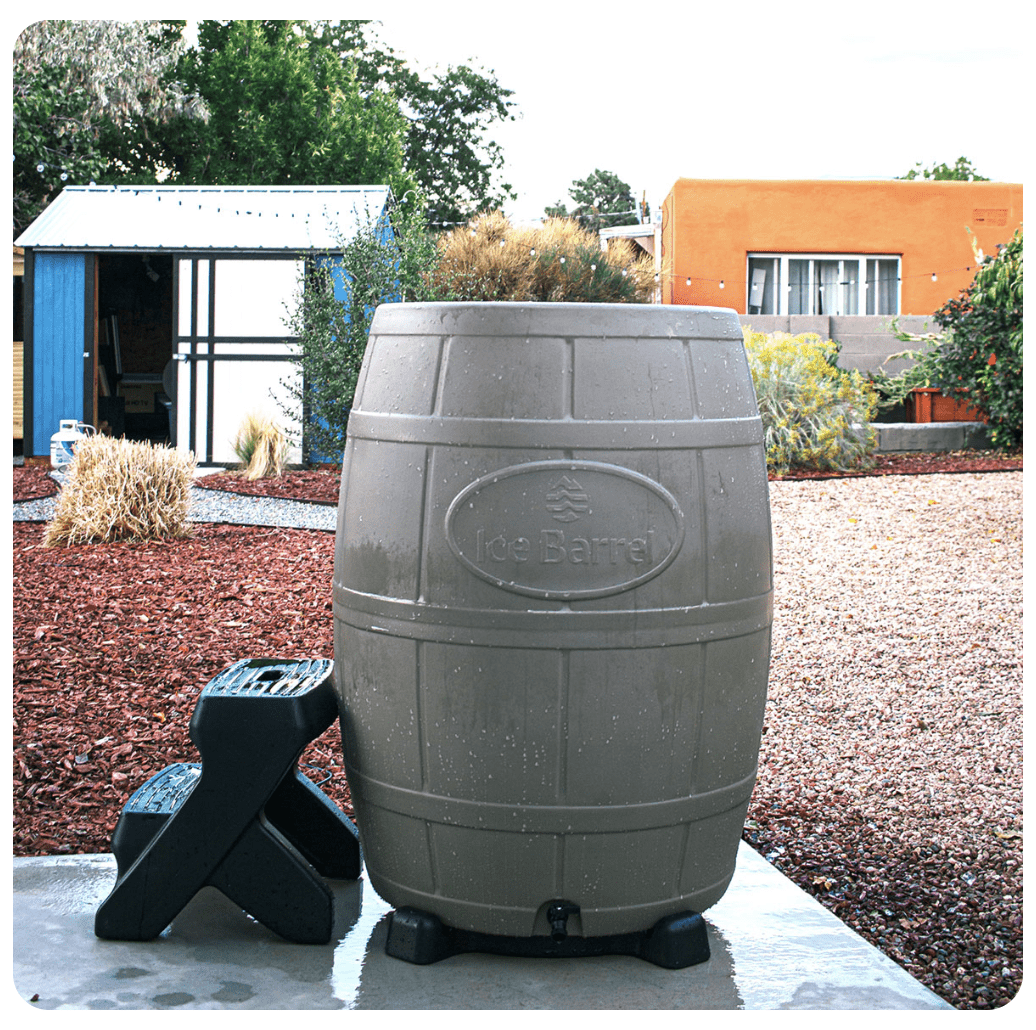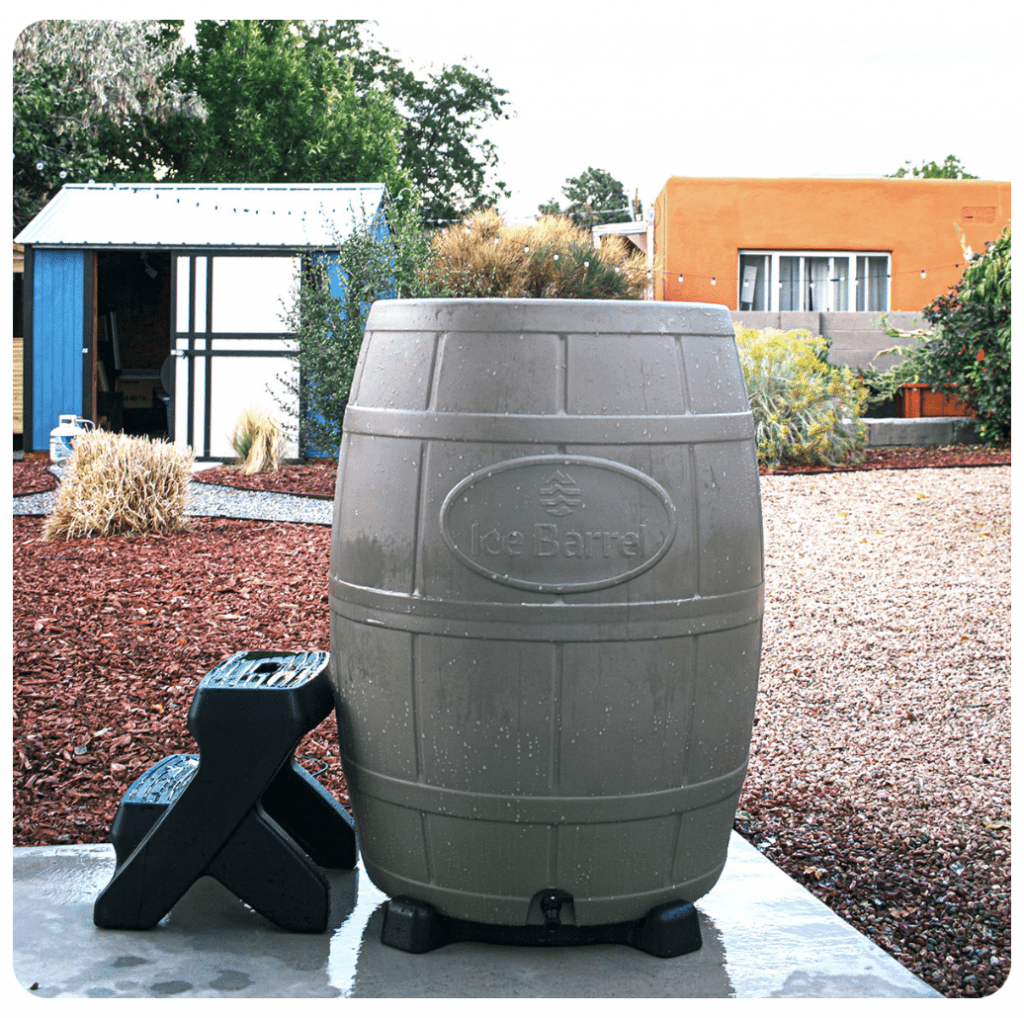 Take control of your recovery with the Ice Barrel cold therapy training tool! This innovative product is designed with lightweight materials and functional features, allowing you to take your ice bath anywhere. It is durable, portable and compact, ensuring a comfortable and customizable experience for any body type.
With an upright position that helps relax both your body and mind, using the Ice Barrel couldn't be easier – just fill it with water and ice, then take the plunge! Unlock a new level of physical wellness today with Ice Barrel's unique approach to cold therapy.
Using the Ice Barrel is simple: just fill it with water and ice, then take the plunge!
What are the Features of the Ice Barrel Cold Plunge Tub?
105 gallon capacity water tank that weighs just 55 pounds empty and 750 pounds when filled with 80 gallons
Easy to use drainage system
Measures 42 inches high by 31 inches wide, with an opening of 25 inches
Made in the USA with recycled materials
Limited lifetime warranty
What is Included In the Package?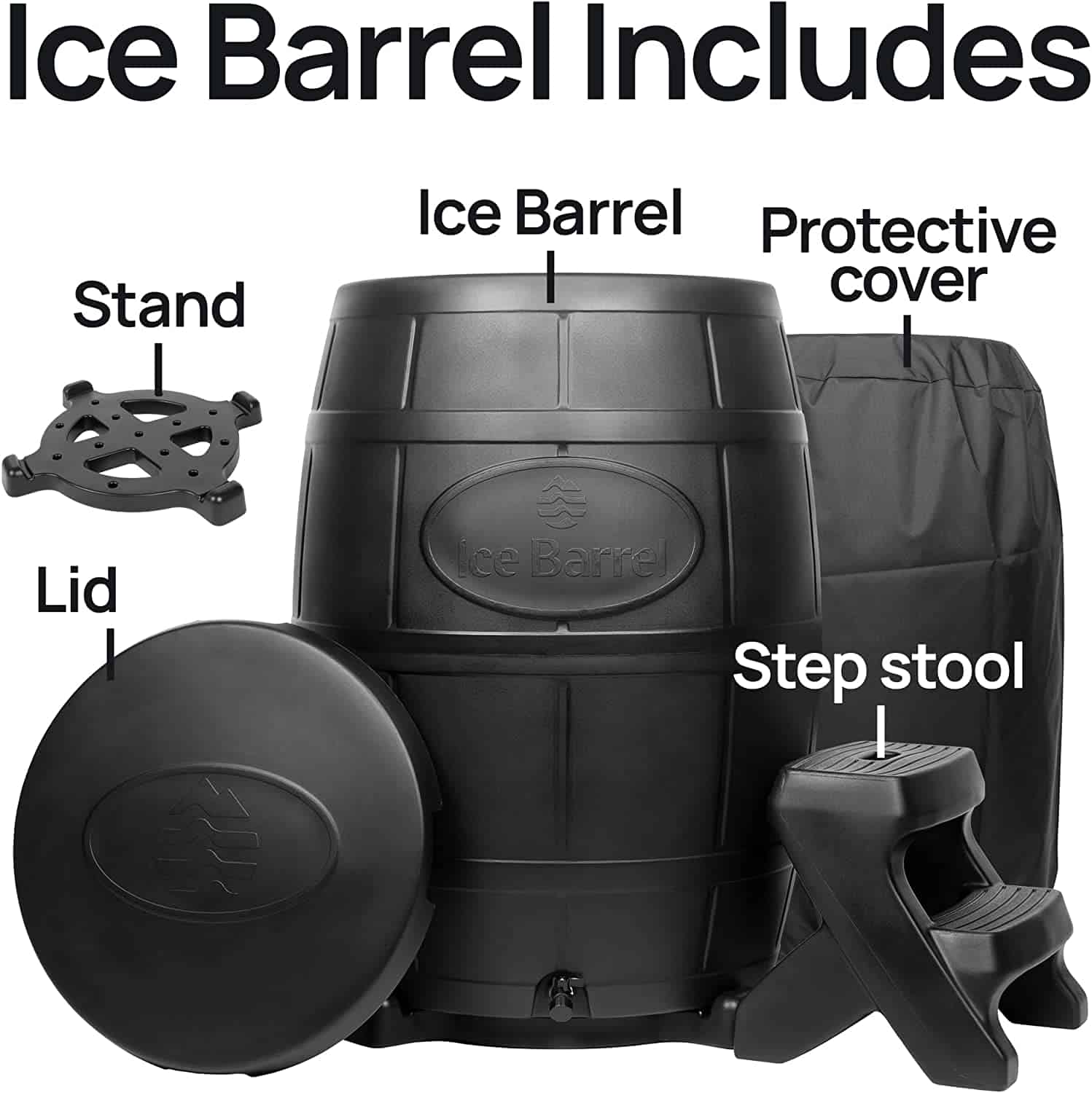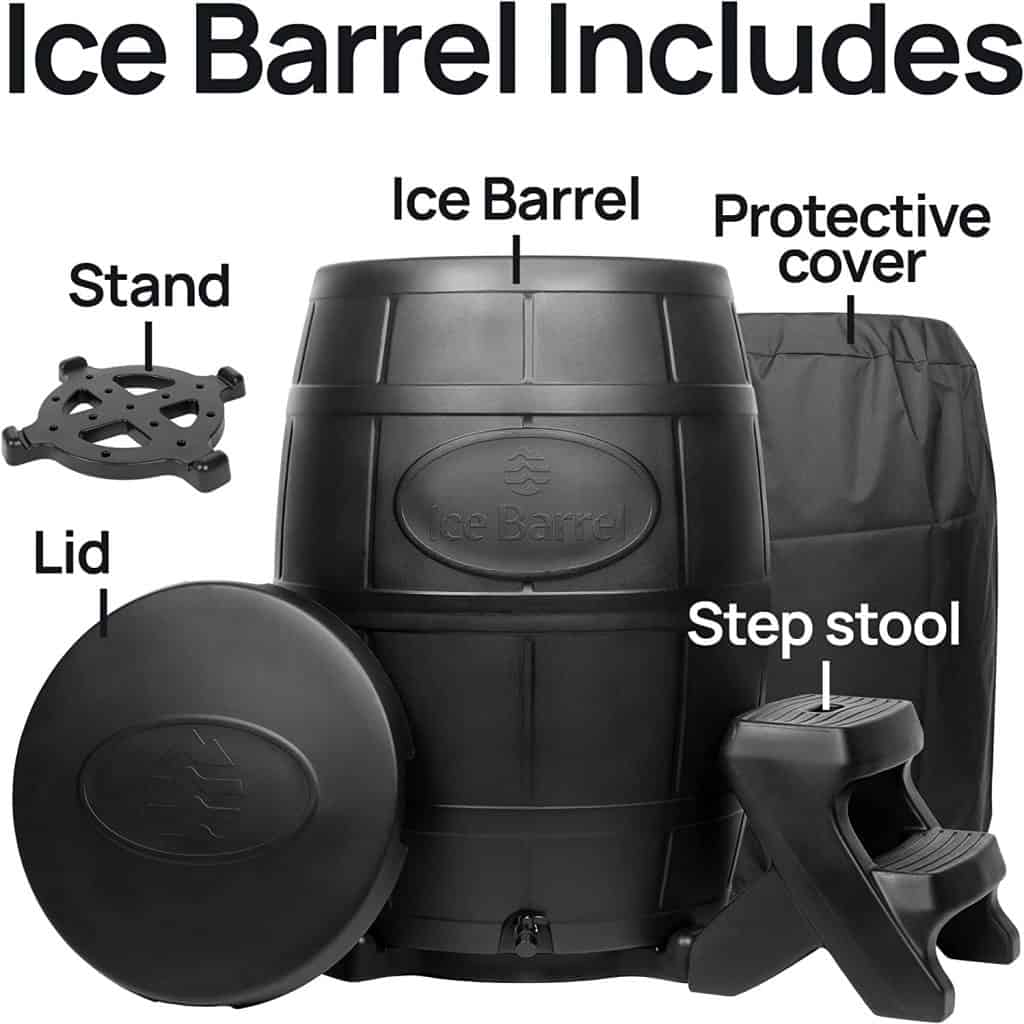 Ice Barrel and Lid
Barrel Stand
Protective UV Cover
Step Stool for easy access
What is it made from?
The Ice Barrel is made in the USA from high-quality recycled materials. The main component is a lightweight and durable non-toxic plastic called LLDPE which stands for low linear density polyethylene.
Getting Into the Ice Barrel
Getting into the Ice Barrel is fairly easy (outside of the fact you are getting into ice cold water!). Remove the lid and enter from the top. You can use the step stool, which we recommend or a ladder, but always be careful entering and exiting the barrel. The company recommends having another person with you while you are in for your safety.
How Long Should You Stay In?
At first, this is going to be hard! The water temperature is so cold! Cold showers just can't prepare you for this! But once you get used to ice therapy, you should stay in between 5-10 minutes.
How Do You Clean and Maintain the Ice Barrel?
It is very easy to maintain. It is basically a plastic barrel. You can change the water as needed or for up to 4 weeks depending on usage. You can also add some water stabilizer to help maintain the water in your Ice Barrel.
Why an Ice Barrel versus Cold Showers or an Ice Bath at home?
The Ice Barrel is specifically designed for this. Your tub isn't and a cold shower just doesn't get as cold as this.
The ice can stay colder way longer in the Ice Barrel than in your regular bathtub at home. Plus, it has a bigger capacity than a standard tub.
What are the Health Benefits*?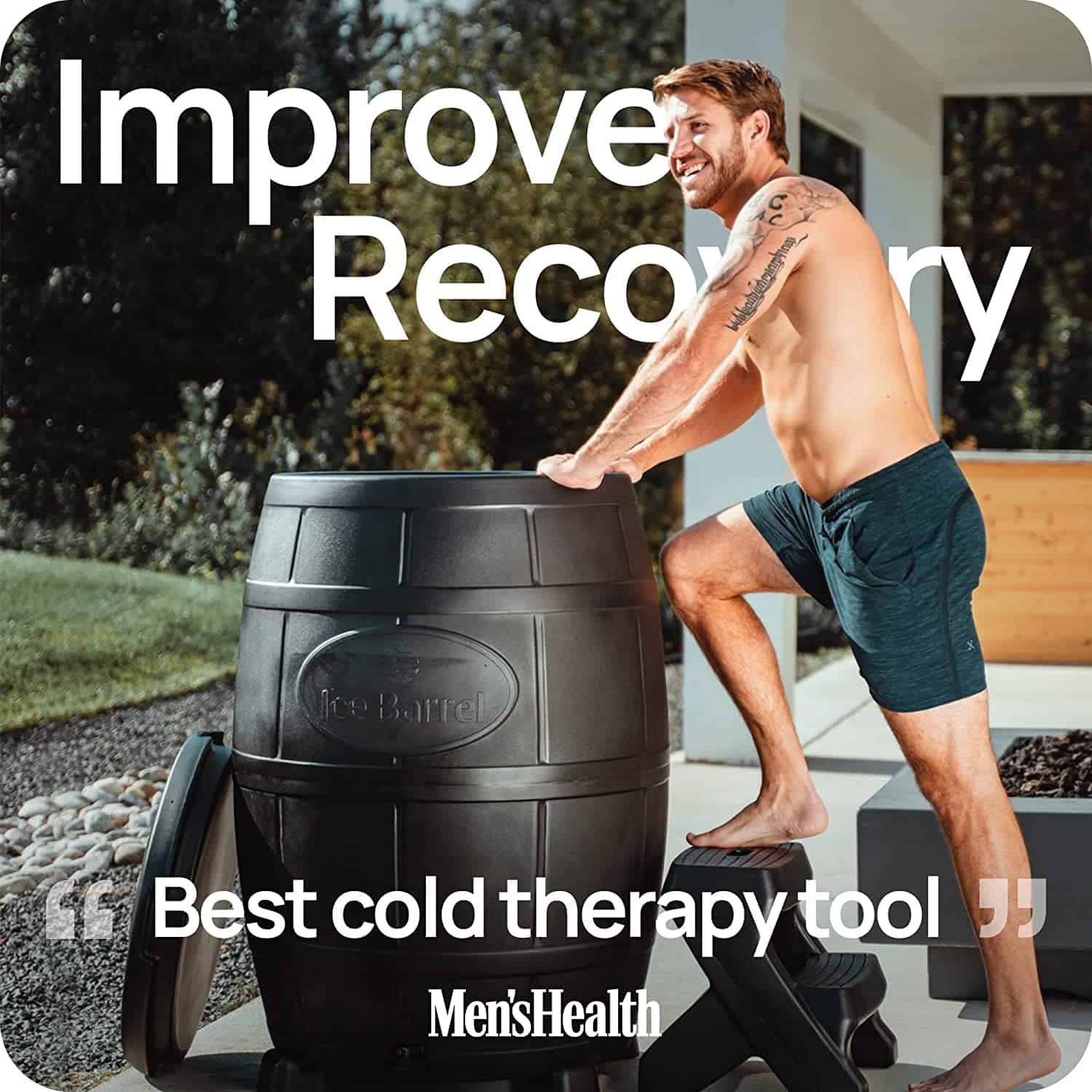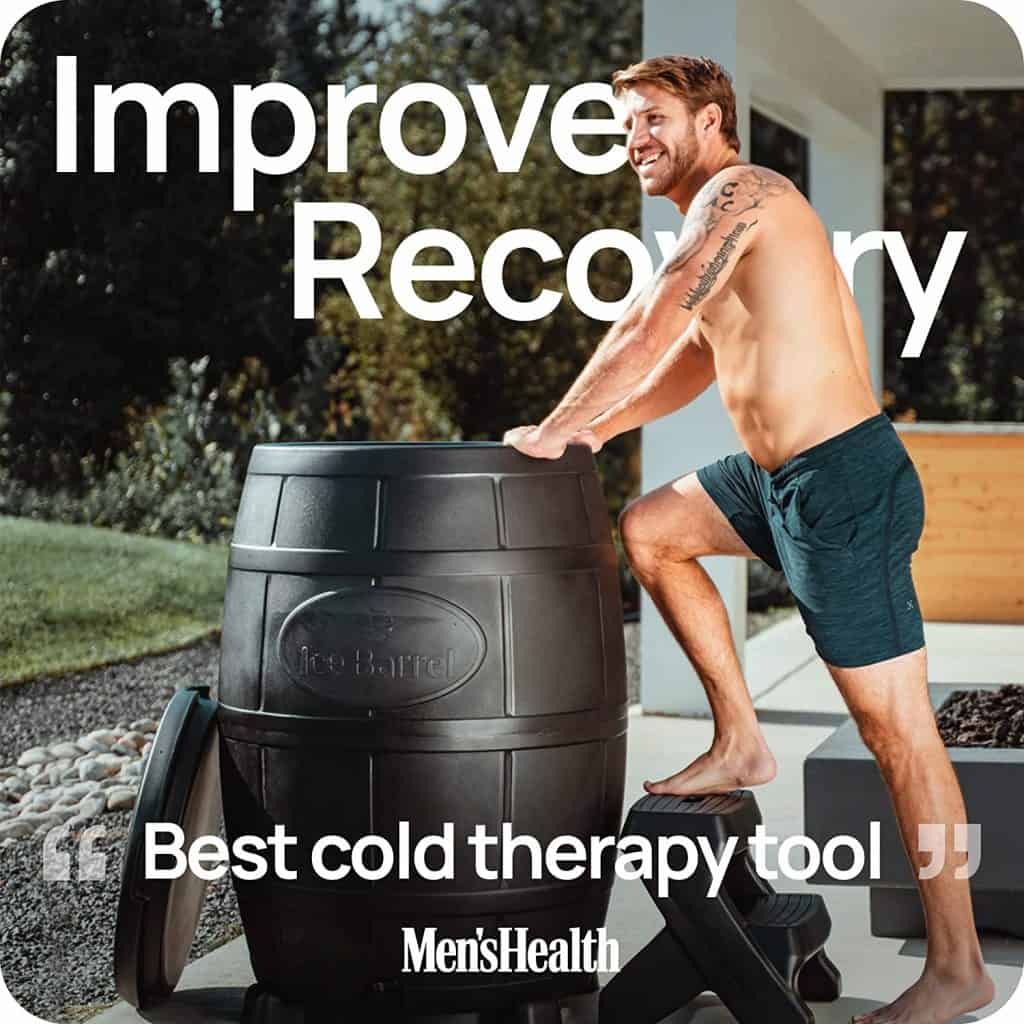 Pain Management-Ice Barrel Cold Plunge Therapy can reduce pain and reduce swelling and muscle soreness
Inflammation– Ice Barrels are a great way to reduce inflammation, whether it is localized or systemic. Ice baths work by reducing edema and by stimulating the Vagus nerve complex. This results in changes in hormones that help to fight inflammation. Ice Barrels are safe and effective and can be used daily.
Depression and Anxiety-There's nothing like some good cold water therapy to help alleviate depression and anxiety. Cold exposure has been shown to significantly improve both systemic inflammation and depression as well as anxiety symptoms. Cold therapy is a non-pharmaceutical supporting therapy that can help people with depressive symptoms.
Mood and Brain Function– Cold therapy activates hormonal responses in healthy people as well as those suffering from chronic diseases such as depression, fibromyalgia, and rheumatoid arthritis.
Heart Rate Variability– Cold Therapy has been linked to improved Heart Rate Variability
Vasoconstriction– Cold therapy-initiated vasoconstriction may also be a preventative measure against dementia including Alzheimer's Disease.
What are the Pros and Cons of the Ice Barrel?
Why do We like The Ice Barrel?
You can submerge yourself fully
Cold Therapy in the comfort of your own home
Saves money as compared to visiting treatment centers or spas
Easy to use
Having it at home makes it easy to add to your schedule
Comes with the stepping stool
Keeps the water cold for up to 3 days depending on the season
Saves water versus filling a tub daily
Simple drain spout
Comes with the barrel stand
How to Use the Ice Barrel?
Using the Ice Barrel is super easy.
Start by installing the barrel on the stand to protect the bottom of the barrel.
Fill the water to the upper ring of the barrel. You can see the mark on the outside of the barrel.
Freeze or purchase approximately eighty pounds of ice. You can use less if your body is sensitive.
Fill the ice inside the barrel and prep your body for getting into the water.
Always test the water, so it isn't too cold for you.
Place the stool near the barrel and step on it.
Now, get into the barrel for cold therapy.
Try breathing exercises to help you heal faster and stay calm.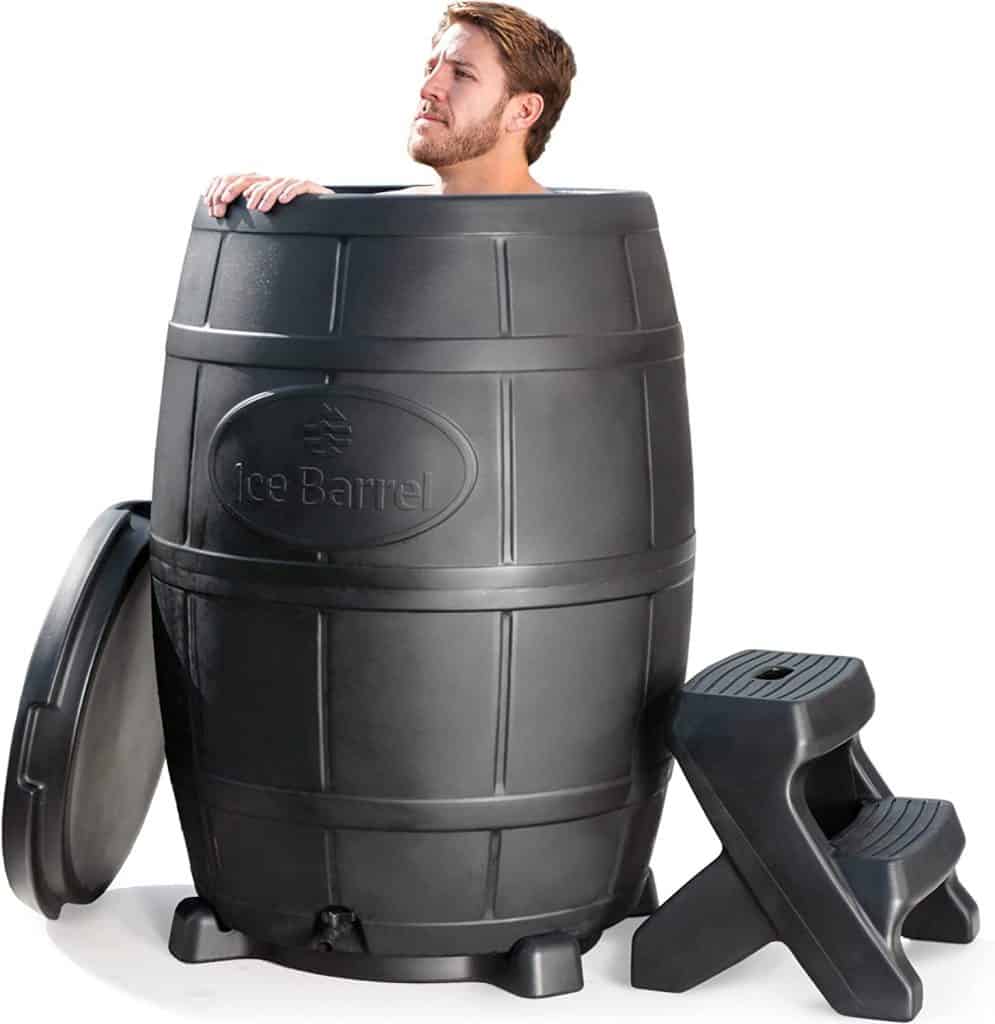 Perks of Purchasing the Ice barrel
Here are some benefits you get from purchasing the Ice Barrel.
Comes with lifetime limited warranty and 5-star reviews from thousands of customers worldwide.
Reduce inflammation, sore muscles, lower stress and anxiety, help you stay focused, and enhance your brain power.
Promotes vasoconstriction of blood.
Perfect for athletes and trainers who need a relaxing ice bath after their hectic training sessions.
Portable and can be easily shifted from one place to another.
Perfect on hot summer days for a refreshing cold water bath.
Our Verdict
We love it!
For the money, it is the best Cold Plunge on the market. It is perfect for someone who is an avid athlete as well as someone just looking for the benefits of cold water therapy.
It's super easy to use. Durable. Doesn't take up much space. And you will experience the benefits immediately.
Summary
Athletes and trainers looking for a way to cool down after their tough training sessions have just found their answer with the Ice Barrel. This science-backed therapy helps reduce inflammation, body pain, depression, and anxiety – all while promoting vasoconstriction of blood. Plus, its portability makes it even more desirable. With Ice Barrel, athletes and trainers now have an easy-to-use solution to get the relaxation they need!
Ice Barrel is simple to use.
Ice Barrel is easy to maintain.
Ice Barrel comes with a lifetime or limited-time warranty.
Ice Barrel is a great investment for your health and well-being.