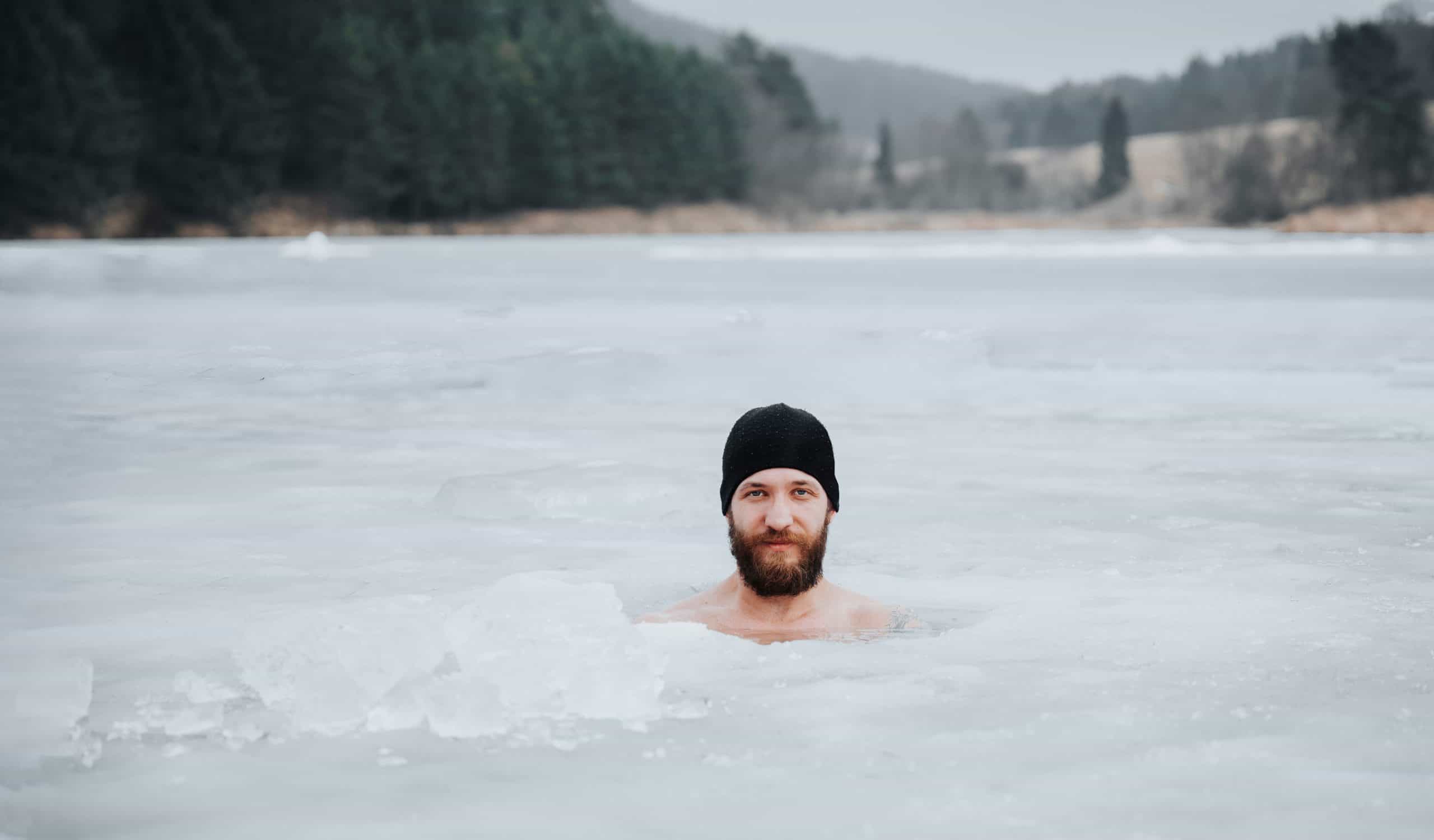 Dipping into a cold plunge tub is an excellent way to enhance your physical and mental well-being. Not only does it give you an energy boost, but it can also reduce stress, ease pain, and improve circulation.
Finding the best cold plunge tub for your needs, however, isn't always easy – but don't worry – we're here to help!
In this blog post, I'll share our top picks for cold plunge tubs that are made with premium materials yet fit within any budget.
Let's get started.
We are reader supported and as such, we may receive a small commission at no expense to you by purchasing thru our links.
What Are The Best Cold Plunge Tubs of 2022?
Our Pick
The Plunge
Looking for a powerful and convenient way to cool down? Look no further than The Plunge Cold Plunge! This revolutionary product uses powerful cooling, filtration, and sanitation to give you cold, clean water whenever you want it. The Plunge is safe for indoor or outdoor use and installation is truly "plug-and-plunge". Just fill it up with a hose, turn it on, set your temperature (down to 39F), and you're all set!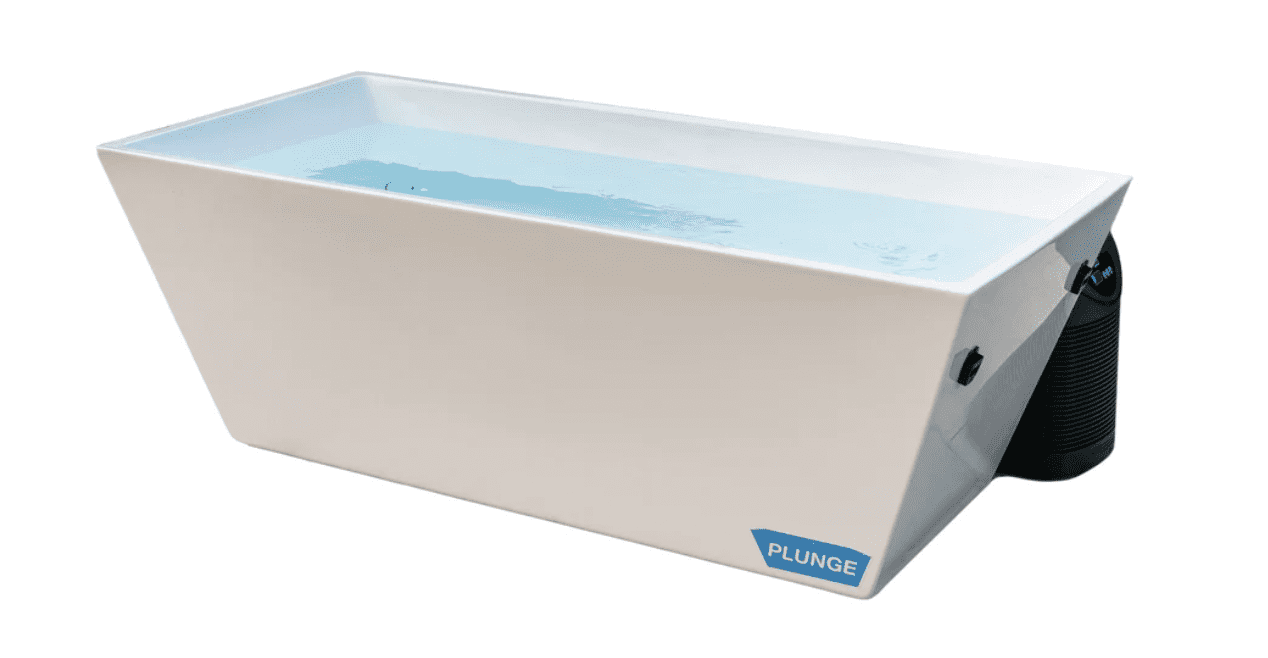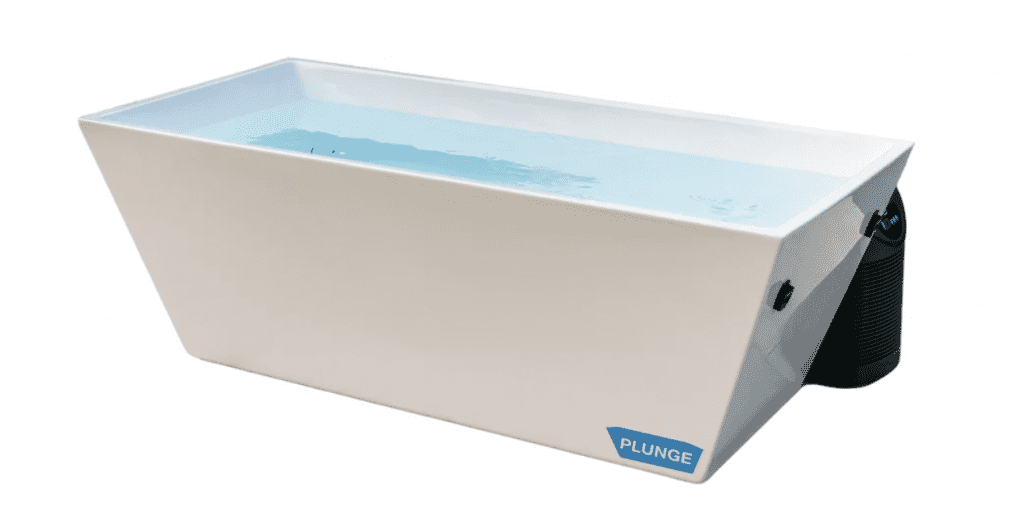 Features
The insulated cover keeps debris out and the consistent temperature inside makes it perfect for any occasion. Plus, the included cell phone holder means you can stay connected even while you're cooling down. The Plunge also features a hose filter to filter out impurities and a skimmer net to keep things tidy. It's the perfect way to beat the heat.
The Cold Plunge has additional add on options that we like, such as the hot and cold option which can transform it into a hot tub at 103 degrees. The Pro Option upgrades the cooler by 3 times to help for high use or faster cooldowns.
Overall, this is the best option out there for your cold therapy needs.
Keep your body cool and recovered after a workout
Beat the heat with our powerful cooling system
Easy installation–just hook up a hose!
Sanitized and filtered water for a refreshing plunge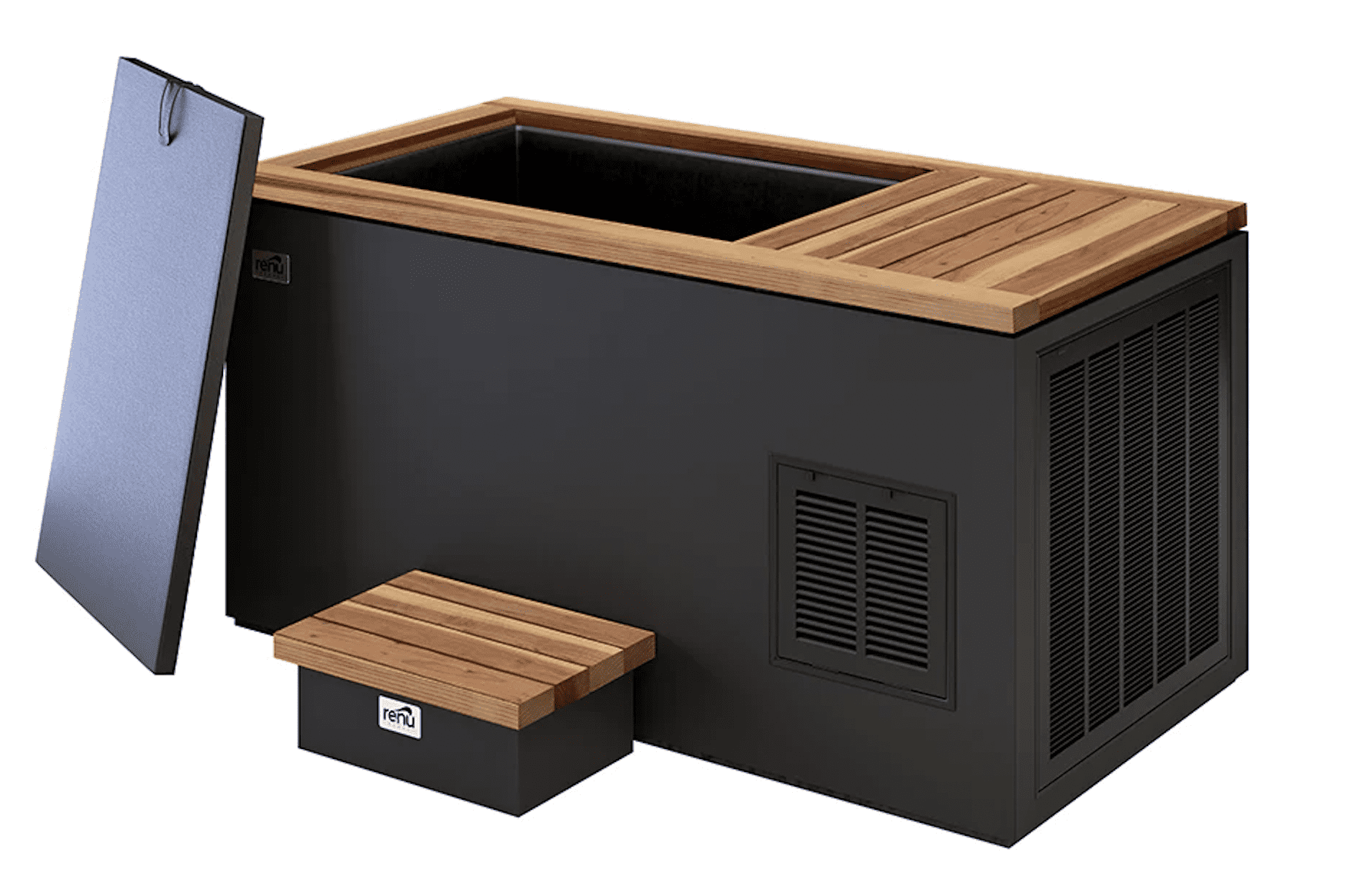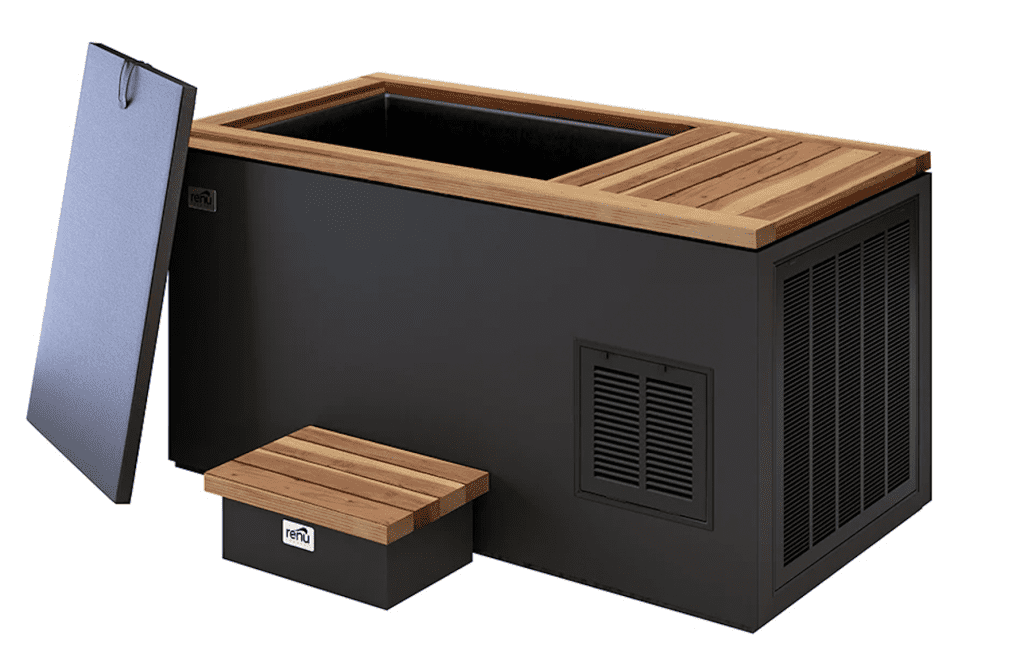 Renu Plunge Tub
The modern aesthetics are sure to complement your space, and the matching handmade step stool makes it easy to get in and out of the tank. And it's built to last, with a 5-year limited warranty. Best of all, it ships free in the contiguous United States. So don't wait – order your Renu Therapy Cold Stoic today!
Features
If you're looking for a cold plunge tub that has all the features you need and more, the Renu Therapy Cold Stoic Plunge Tub is a great option. This tub is made with high-quality materials and construction, so you can be sure it will last for years to come. The Renu Therapy Cold Stoic tank is always cold and clean, thanks to its programmable thermostat. Plus, it's designed to elevate the look of any environment -whether that is indoors or outdoors.
Always cold and clean – thanks to the programmable thermostat
Elevates any environment – indoors or outdoors
Modern aesthetics that complement your space
Matching handmade step stool makes it easy to get in and out of the tank
5-year limited warranty
Ships free in the contiguous United States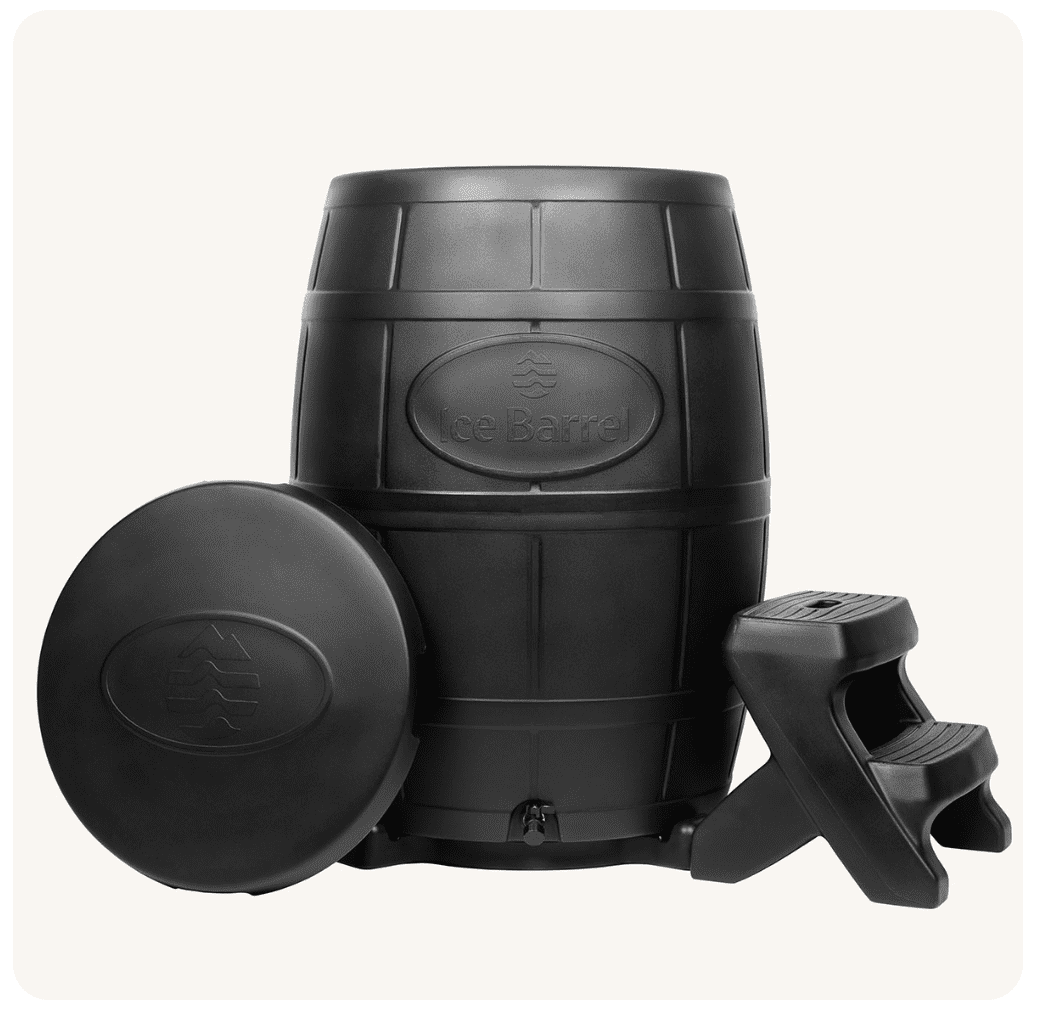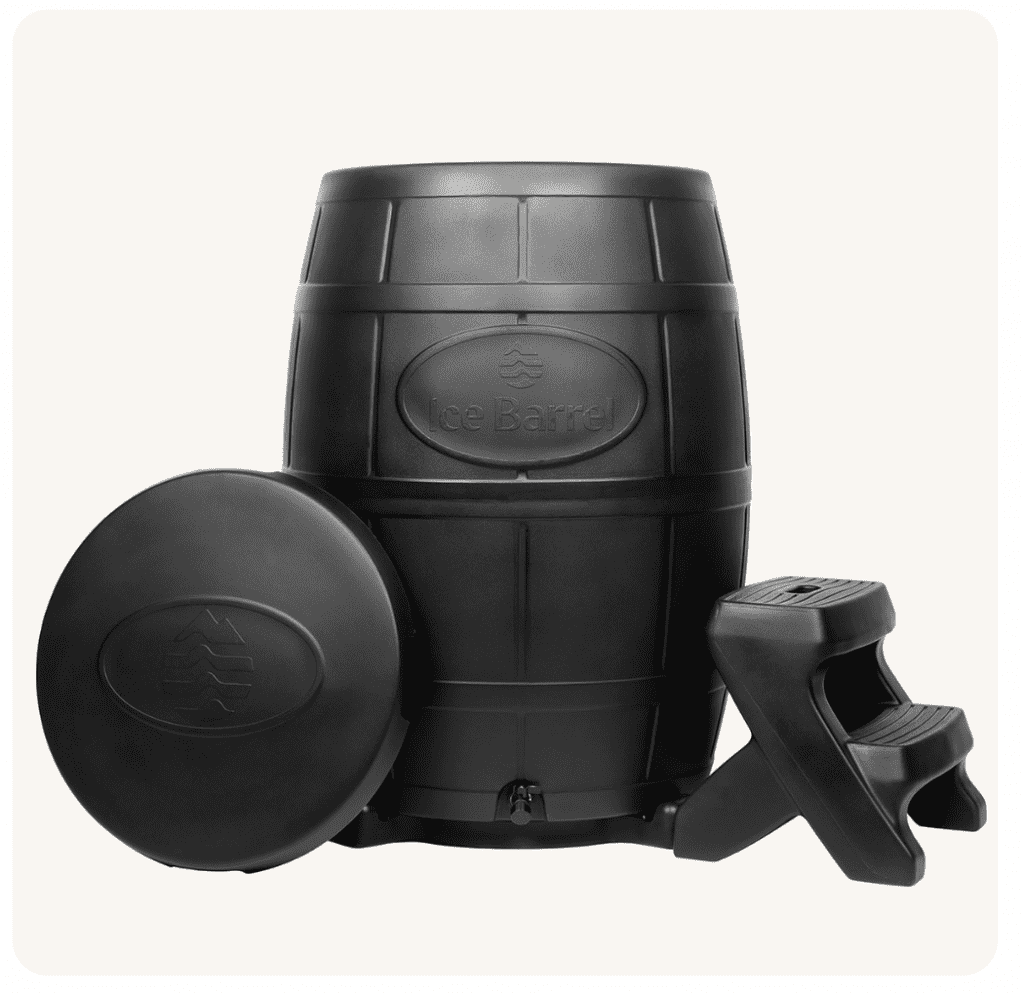 Ice Barrel
Portable cold therapy training tool features a lightweight design, an easy-to-use drainage system, and durable construction. Functional features and sleek design make Ice Barrel the perfect addition to any workout space. An Ohio-made product that is made from recycled materials, so you can feel good knowing that you're helping the environment while you improve your health!
Features
Using Ice Barrel is simple: just fill it with cold water and ice, then take a plunge! This easy-to-use product will help you reach new heights mentally, emotionally, and physically.
The Portable and lightweight design makes it easy to take with you wherever you go
Easy-to-use drainage system prevents water from pooling around the ice
Durable construction ensures that Ice Barrel can stand up to even the most strenuous workouts
Made in Ohio from recycled materials
Compact design takes up minimal space, making it a great choice for anyone looking for a space-saving solution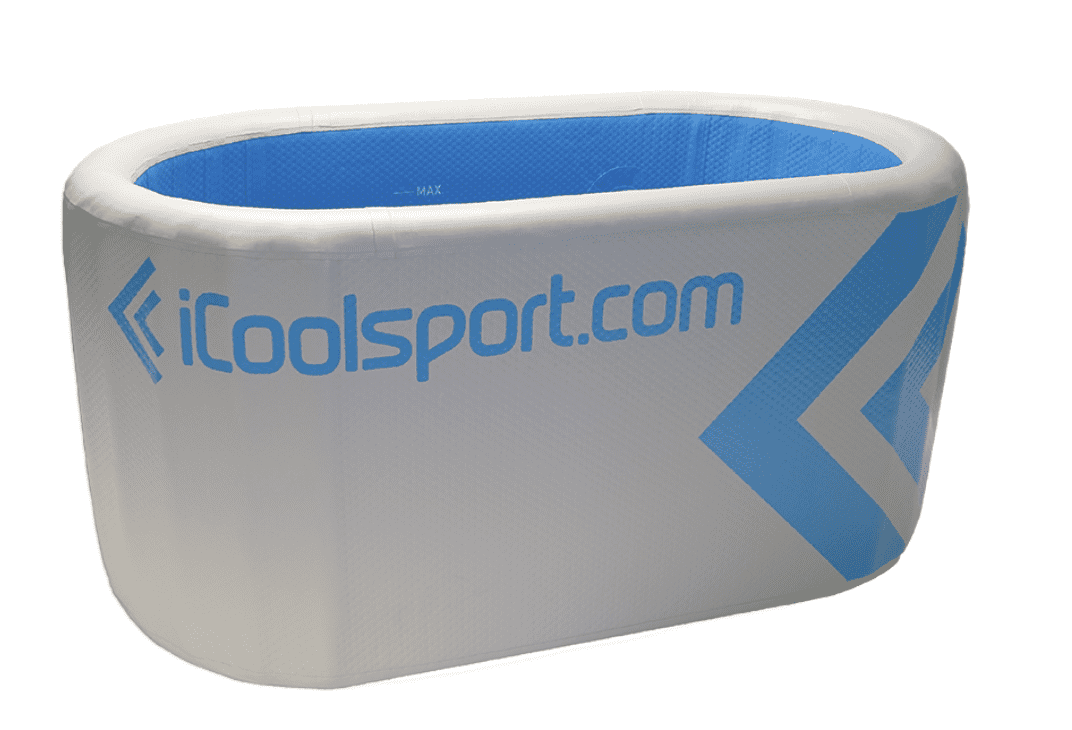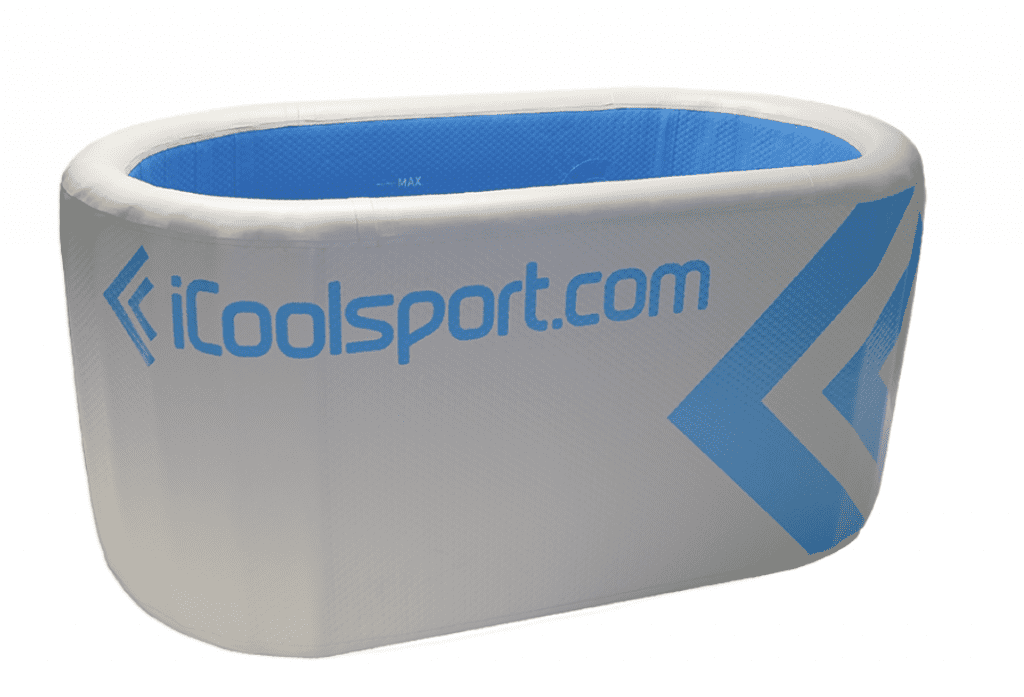 icCool Ice One
Both lightweight and compact, The iCool Ice One is perfect for one person and can be used with ice-cold water or any portable cooling/heating unit. Made from high-quality materials and thick insulated walls, the IceOne will keep your temperature colder for longer. It's also ultra-durable, so you can sit or stand on the edges without bending it. And because it's freestanding, you can enjoy an ice bath in any space, indoors or outdoors. So take the plunge and enjoy the benefits of a cold plunge whenever you want!
Features
Lightweight and compact – perfect for one person
Can be used with ice or any portable cooling/heating unit
Thick insulated walls keep your cold tub colder for longer
Ultra-durable – can be sat or stood on without bending
Freestanding – enjoy an ice bath in any space, indoors or outdoors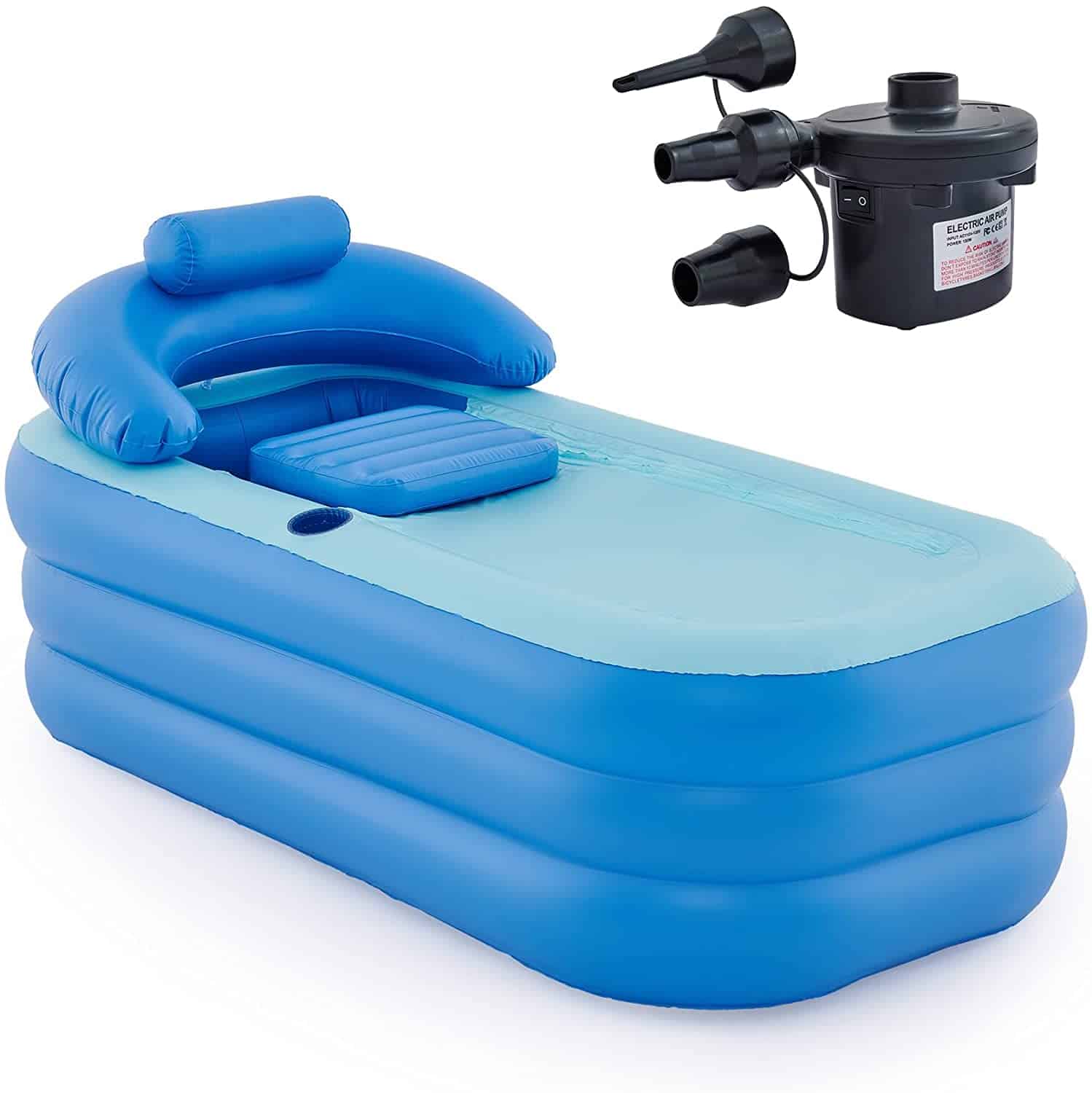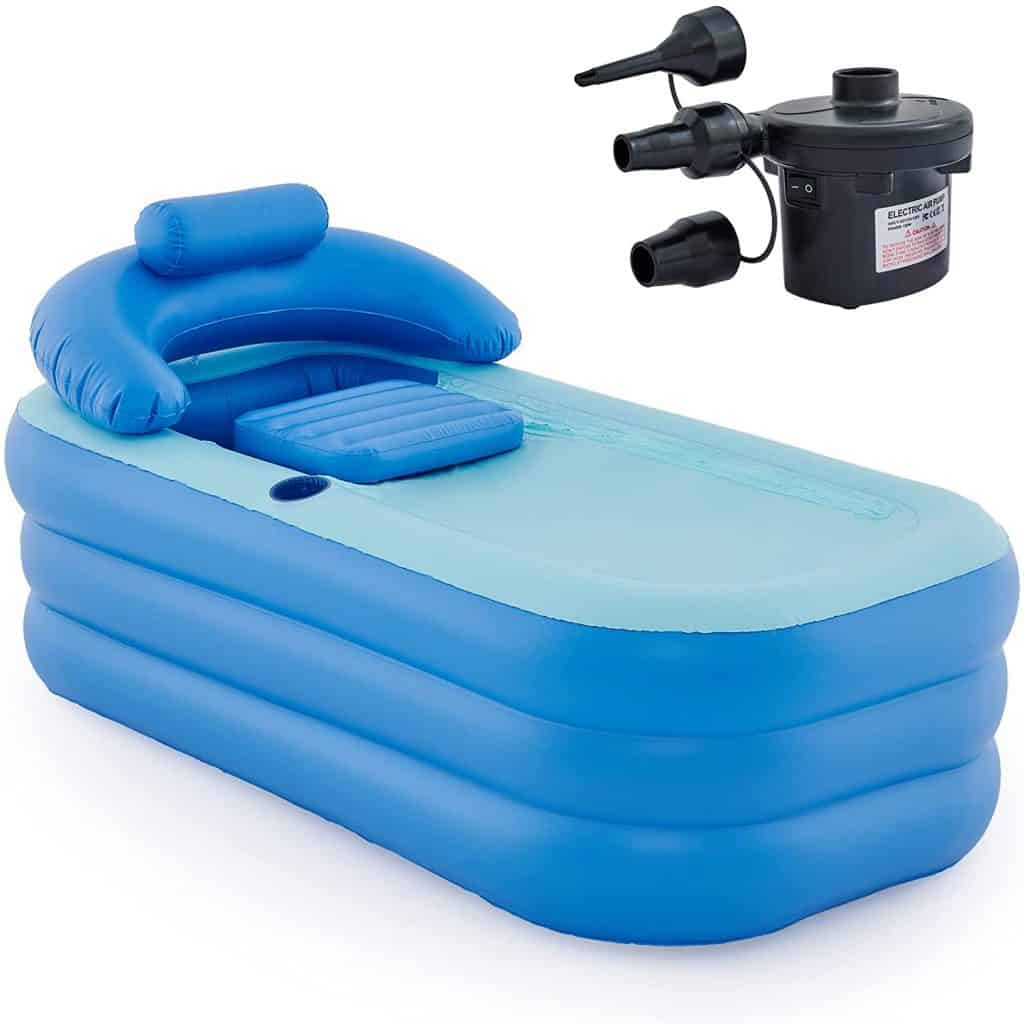 CO-Z Inflatable
This cold plunge is carefully constructed with high-density PVC and finished with thermal fusion technology for extra durability. It's waterproof, non-toxic, and eco-friendly, and includes a super-convenient electric air pump that makes it easy to get inflated in under 3 minutes. Plus, it's foldable for easy storage and portability, so you can enjoy a spa-quality cold plunge pool anytime, anywhere – just pump it up! The tub is extra comfortable thanks to the inflatable pillow, ergonomic backrest, and armrest. The zipper cover can be rolled back or zipped up, so you can stay warm or keep cool, even in less favorable temperatures. And a convenient cup holder holds on to beverages, cellphones, and MP3 players to create a luxurious experience. So go ahead and treat yourself to some well-deserved me-time with the CO-Z Inflatable Adult Bath Tub!
Features
Inflates quickly and easily in under 3 minutes with the included electric air pump
Waterproof, non-toxic, and eco-friendly construction for a safe experience
Comfortable design with an inflatable pillow, ergonomic backrest, and armrest
The zipper cover can be rolled back or zipped up to customize your comfort level
Convenient cup holder for drinks, cellphones, and MP3 players
What are Cold Plunge Tubs?
Cold plunge tubs are becoming increasingly popular for a reason – they offer an array of therapeutic benefits.
Cold therapy uses water at colder temperatures to help reduce pain, swelling and inflammation and improve circulation. These tubs can be filled with cold water, ice or both, and even have specialty features like jet streams and massage settings.
But before you jump in (or should we say plunge), keep in mind that you'll need to fill the tub with cold water or ice first. You also want to start off with short exposure times before gradually building up as your body adjusts. Most importantly, get out of the tub slowly – otherwise you risk feeling dizzy or disorientated.
With all these powerful benefits combined, it's no shock why people are turning to cold plunge baths as a means of natural treatment!
Are Cold Plunge Tubs and Cold Plunge Pools the Same?
Cold plunge pools are more suited for swimming and similar activities due to their large size, while cold plunge tubs are generally smaller and designed primarily for cold therapy. Cold plunge tubs can be used indoors or outdoors, providing additional versatility, and often come with features like jets, massage settings, or even the ability to switch between hot and cold temperatures. On the other hand, cold plunge pools typically don't offer these same features and tend to only be found outdoors.
Why Use a Cold Plunge Tub?
Taking a dip in a cool plunge tub can offer incredible benefits, from soothing aches and easing inflammation to promoting improved circulation that accelerates the healing process. But it doesn't stop there; cold therapy has been known to provide stress-relieving effects and is the perfect way to relax after an exhausting day.
Can I just Take a Cold Shower versus an Ice bath?
Taking a cold shower is becoming increasingly popular as a way to kickstart the day. But if you're looking for more substantial and sustained benefits, then investing in cold water immersion therapy may be worth it. Ice baths, cold plunge pools, and cold plunges can take your cooling game to the next level – allowing you to achieve a lower body temperature more quickly.
How To Use a Cold Plunge Tub?
To make the most of a cold plunge tub, one must take certain precautions. Before you get in, it's imperative to fill the tub with cold water or ice. It's best to start with a short exposure time, allowing your body to become naturally attuned to the low temperatures. When you're done and ready to exit, remember to do so gently and slowly – if not, you may find yourself feeling dizzy or lightheaded.
Conclusion
Taking a cold plunge has become a go-to treatment for many looking to improve both physical and mental wellbeing. With its ability to reduce pain, inflammation, boost circulation and speed up healing, it's no surprise that so many are taking the plunge into cold water therapy.
Starting with a short exposure time is key to successful cold plunging. Firstly, fill your tub with ice or cold water before entering. Slowly transition out of the plunge when you're done, as doing so too quickly can be counterintuitive to the intended effects.
For those who find themselves stressed or anxious, this form of therapy offers an easy way of letting go and easing stress levels. And for active individuals, it can be crucial for helping those muscles recover after exercise and other strenuous activities.
If you're looking to reap the benefits from cold plunges alike so many others have already started doing – what are you waiting for? Take the plunge today and see how much better you'll feel!